This tiny tiger came to a family's front steps one day and meowed for help. She is about one month old and as clingy as she can be. They named her Zarame.
She loves attention and lap time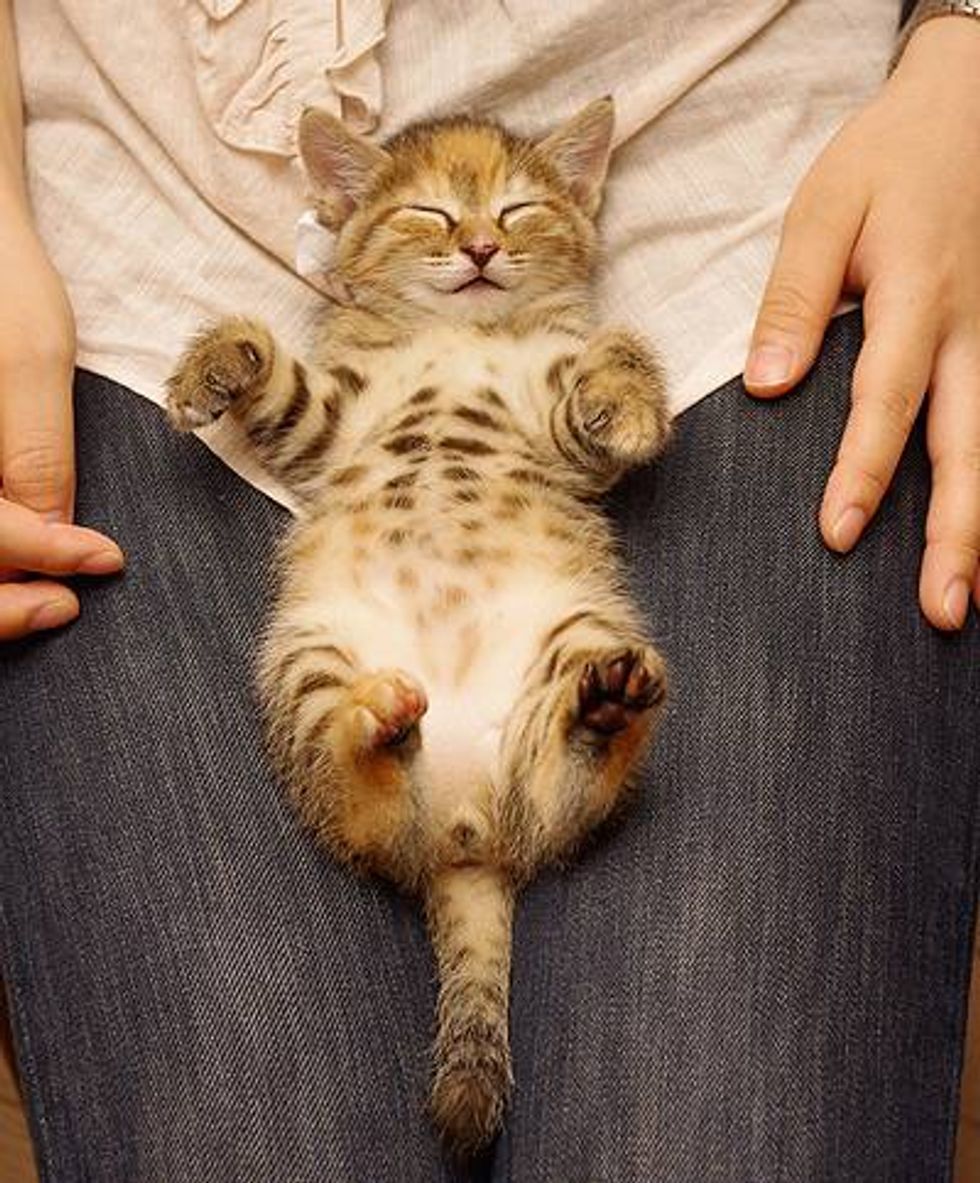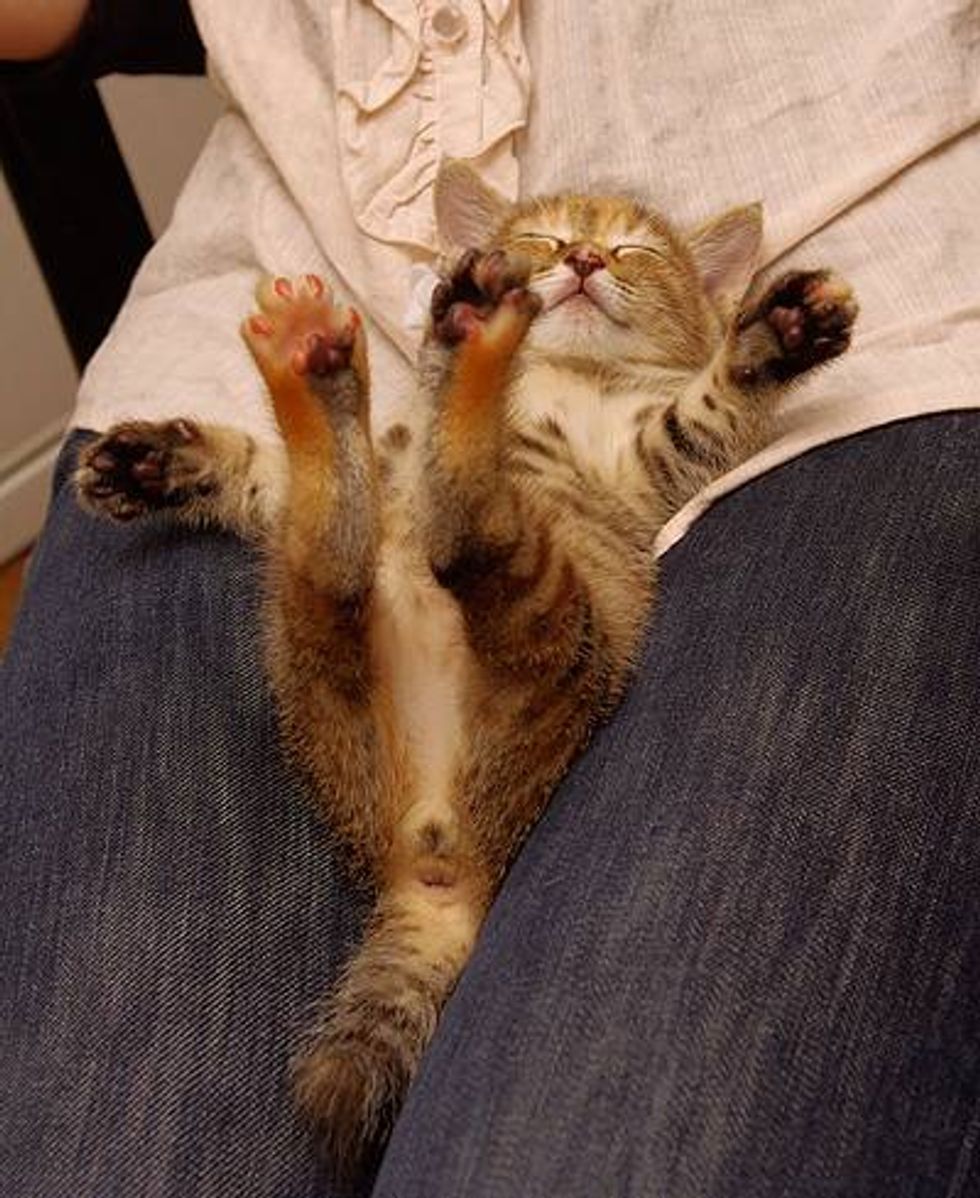 Meeting Milk the house cat for the first time...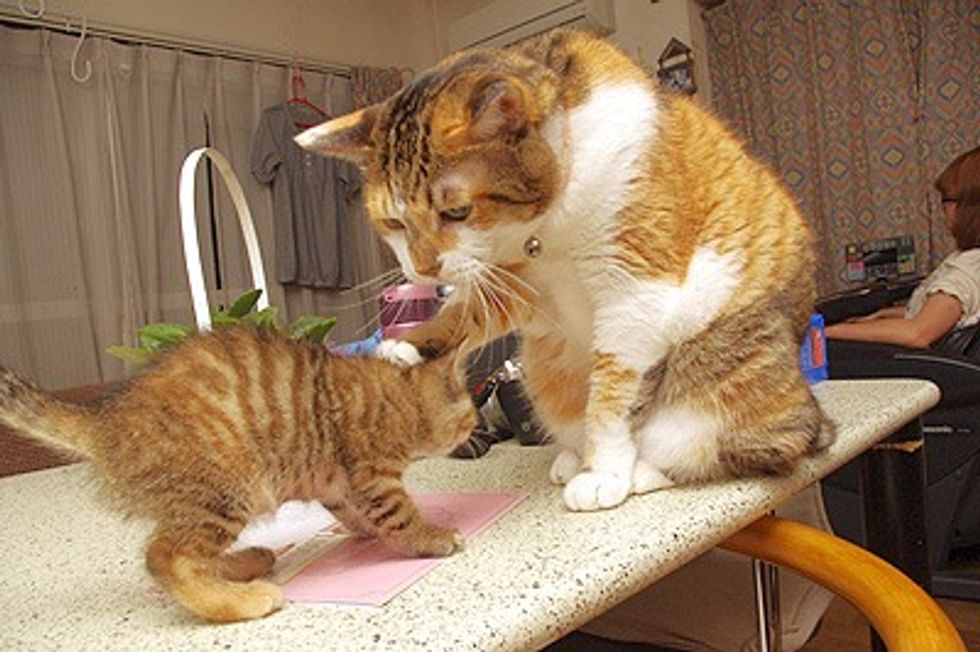 They bonded immediately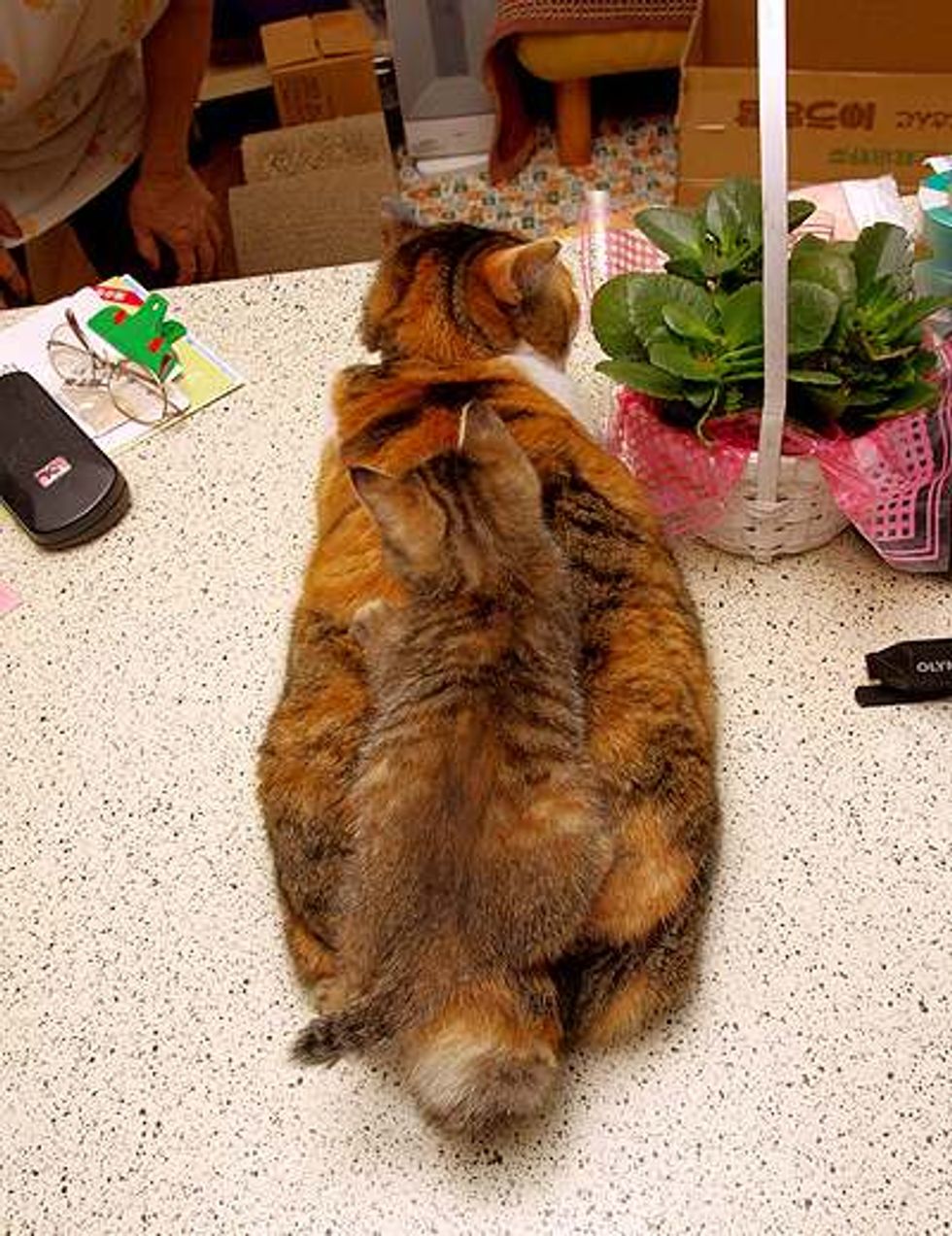 Photos by Kachimo.