These guys drive around town every night to feed 100+ feral cats in North County San Diego. They provide fresh water and food to the cats from the feral colonies every single night without fail.
One of the kitties warming up to his food provider.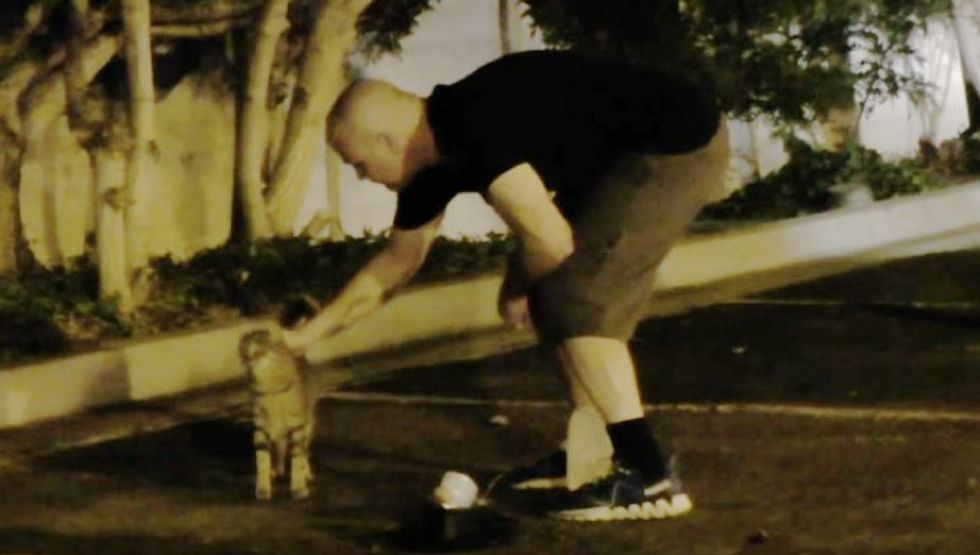 These good folks from the Love Your Feral Felines, a rescue group dedicated to helping homeless cat population in the area, have been feeding, trapping and fixing the cats for over 20 years.
Chris, human dad of Cole and Marmalade, writes: "National Feral Cat Day! October 16th 2015 - There's an estimated 50 million feral cats living in America! Many residents and business owners see feral cats as a nuisance which is why we fed at night to avoid confrontations. Personally I think feral cats deserve the freedom to live out their lives and I admire all the feral cat caregivers out there for going above and beyond to help provide for them on a daily basis."
Watch the full video here:
Please spay and neuter. Share this video.