This tiny tuxedo is one of the four kittens found under a shed. Alison and Brendan took in the orphan kittens and started bottle feeding them round the clock. "They found them all living under the shed in their backyard, the mom was no where to be found," said Keller H., but now they are in good hands, and getting ready for their forever homes (in Austin, Texas).
Getting his belly filled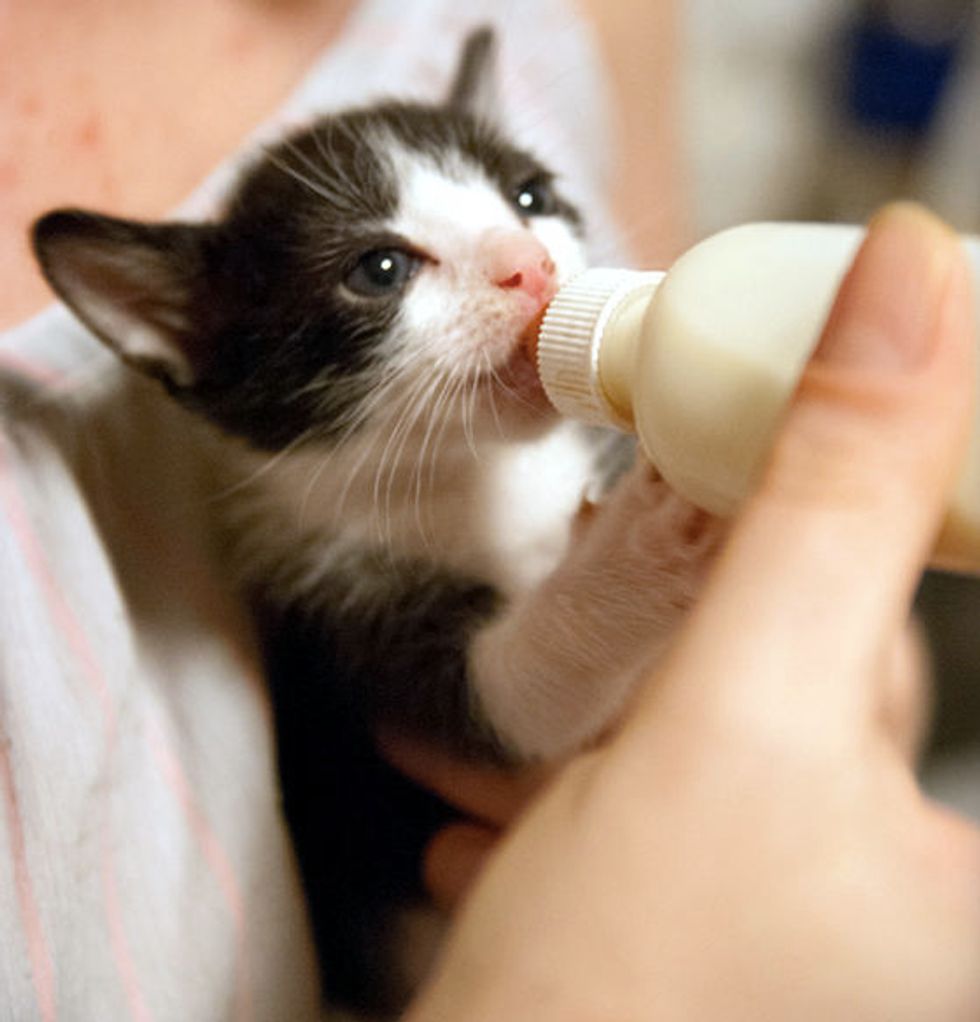 Nom nom nom!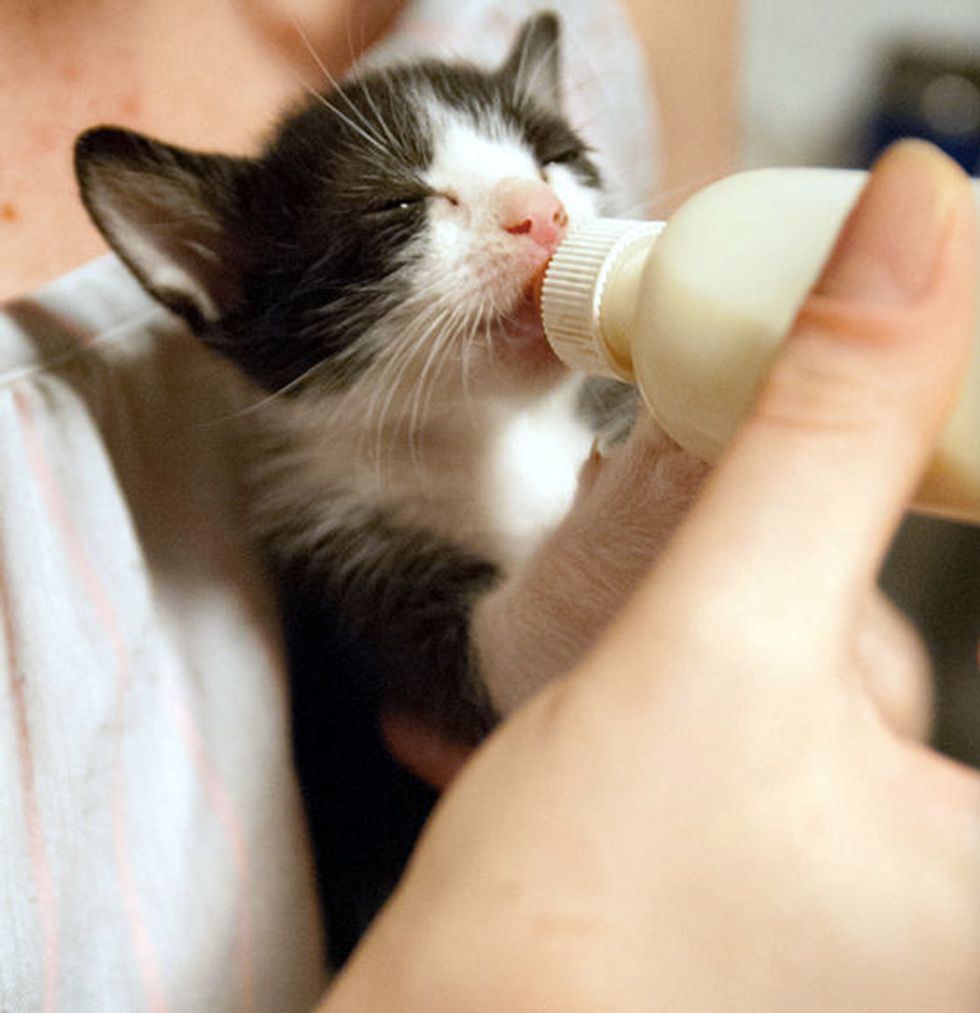 Would you take me home?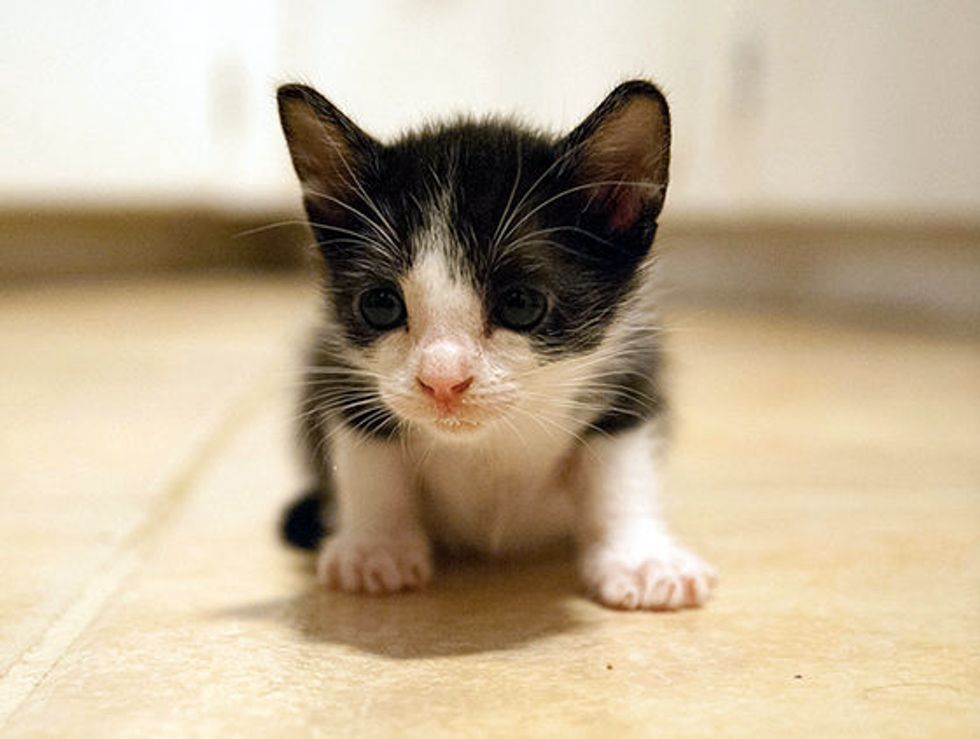 Photos courtesy of ©Keller Holms. Little tux and his littermates are being cared for by Alison in Austin Texas.