Meet Wally! She's a happy little bottle kitty found from inside a kitchen wall.
The Cat House on the Kings wrote: "SQUEE! This 2.5 week old cutie pie was rescued just today! (She's now a happy bottle baby at a loving, local foster home.) Since you always ask ... her mom is feral (wild) and gave birth to a litter of kittens in someone's attic. In the process of moving them to a new location, this little girl was dropped by her mom down inside a kitchen wall where the mom couldn't reach her. The retired homeowner tore a hole in his kitchen wall to rescue the kitten ... but mom was long gone. So we stepped in to take over."
Yay! Look at my jelly beans!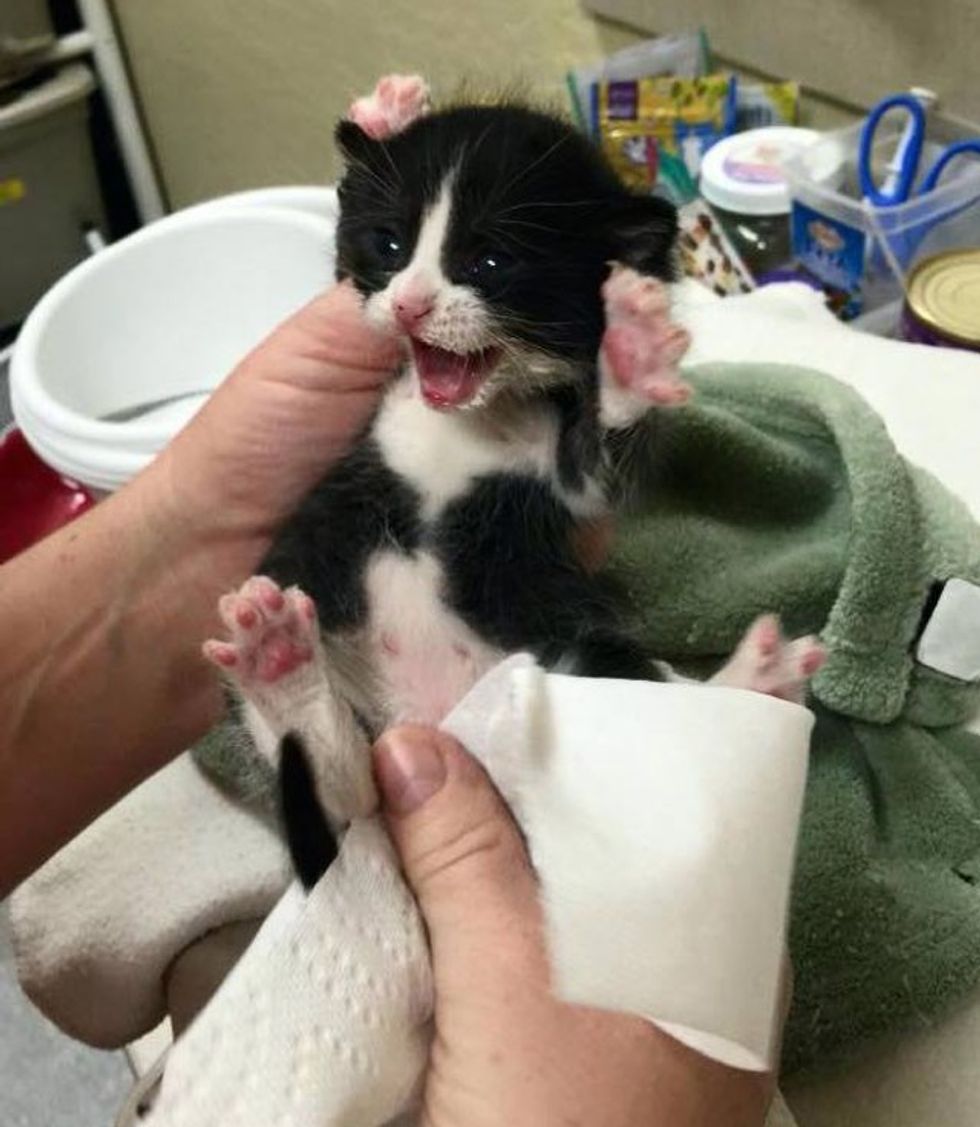 Wally gets really serious when it comes to eating.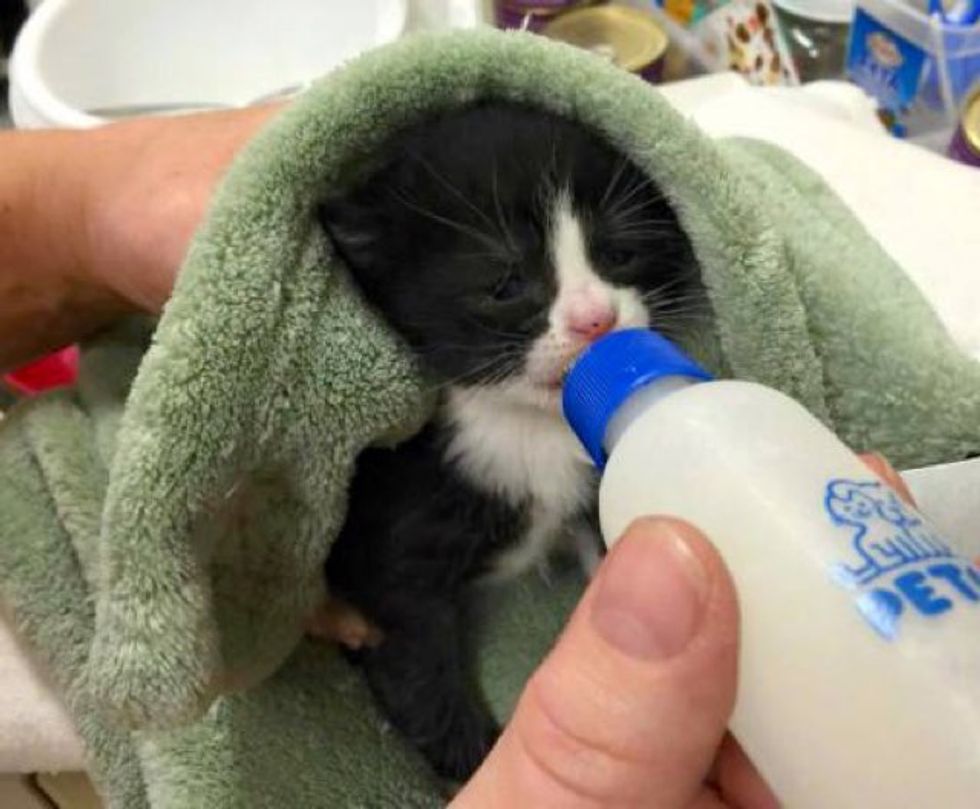 Follow the Cat House on the Kings on Facebook. Also seen on Cuteoverload!