Debbie Short from Darkes Forest, NSW Australia rescued three little kittens from an uncertain fate and turned their lives around.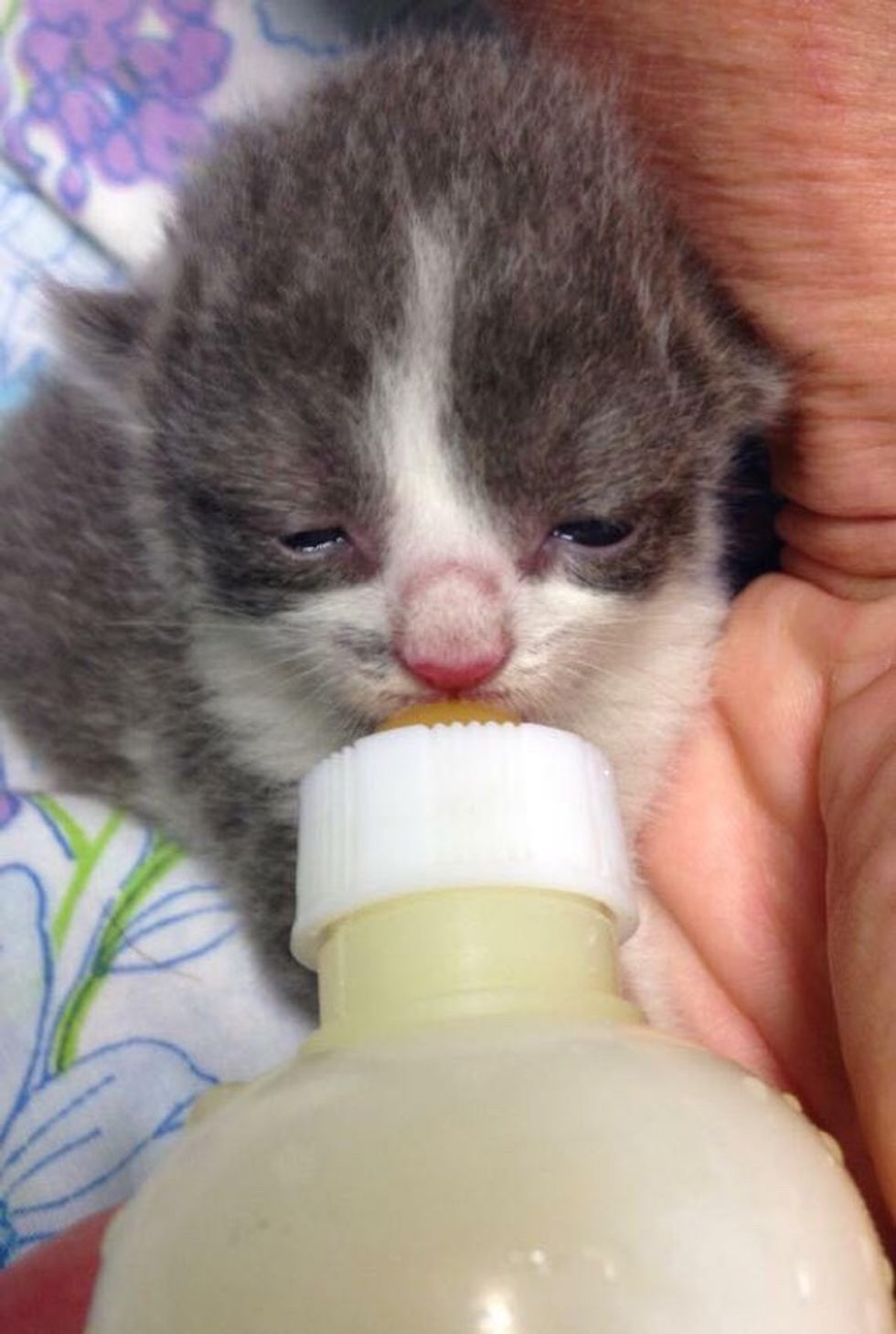 Debbie Short
3.5 years ago, a man came to a veterinary hospital that Debbie worked at, holding a cardboard box.

"He seemed very disgruntled and I could hear the sound of kittens crying. He proceeded to tell me that he had picked them up from under some bushes near his house," Debbie told Love Meow. "He was 'fed up' with feral cats in his neighborhood and demanded I euthanize them."
Debbie was shocked and saddened by his demands. The kittens were just a few days old still with their umbilical chords attached.
She asked him if he could give her the location so she could look for the mom, but the man adamantly refused. Debbie took the kittens from him and decided that she would raise them.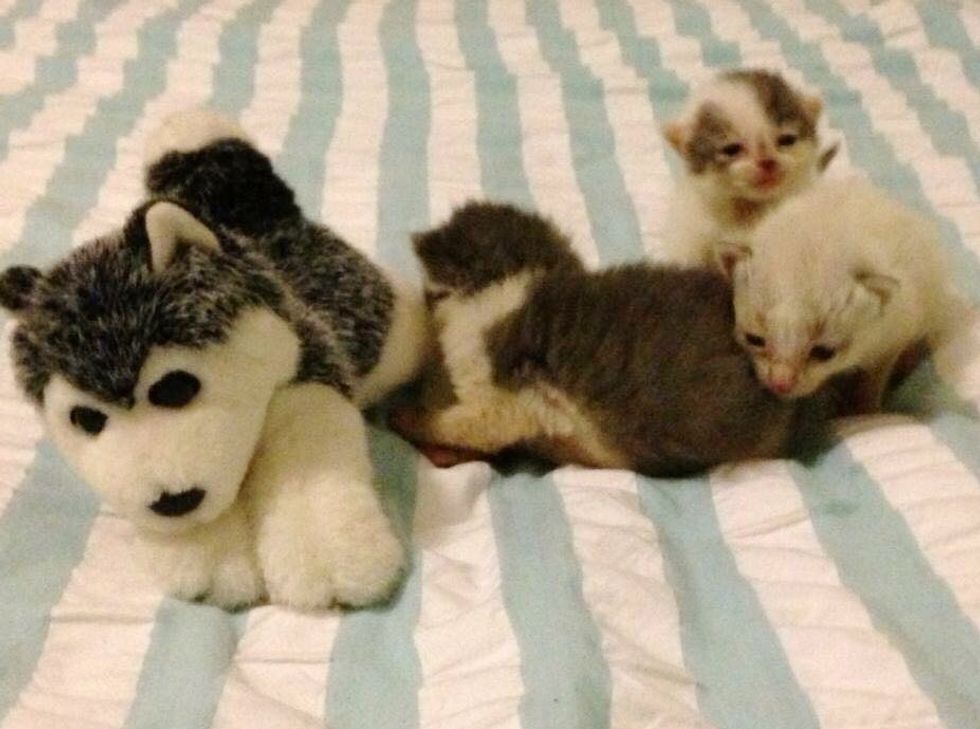 Debbie Short
"I worried at first that they would not survive as they were so young but they did and they thrived," Debbie said.
The kittens quickly latched on their bottles and even got some help from the resident parakeet at the vets during feedings.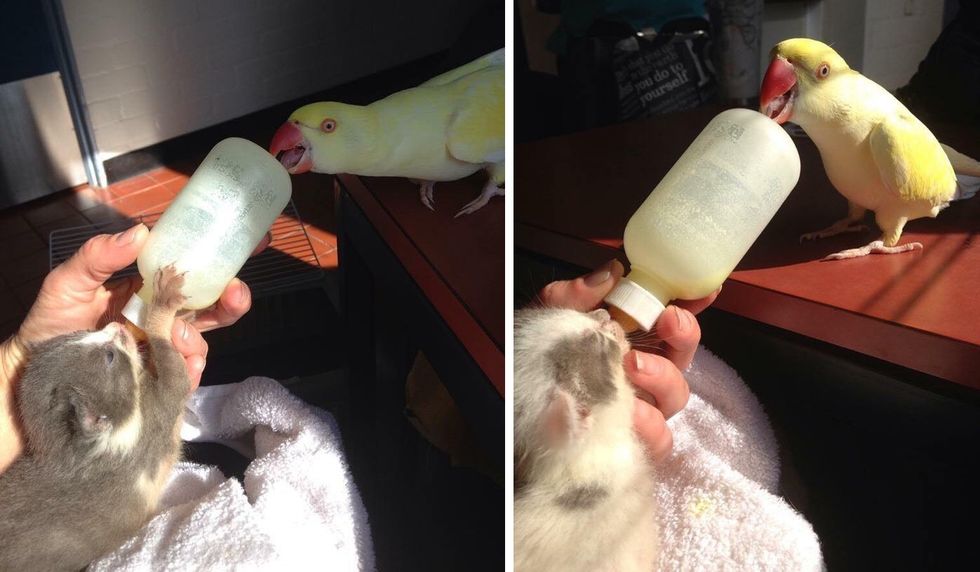 Debbie Short
The kittens were named Little Missy, Panda Bear and Bluey.
Bluey got a bum bath and wrapped in a towel like a tiny purrito.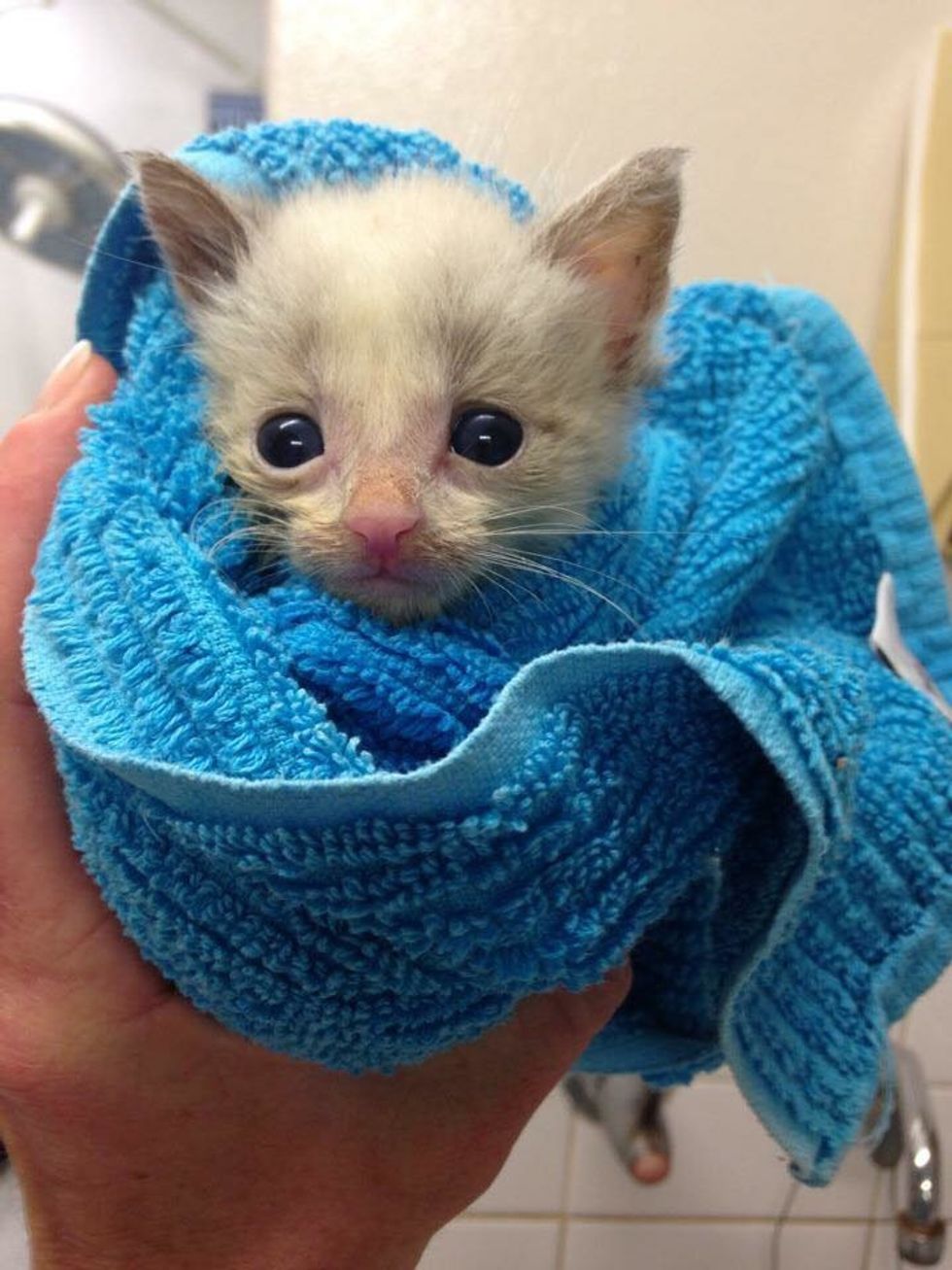 Debbie Short
"Every stage of their life has been just so amazing. They do everything together. They love people and other animals," Debbie added. "They were raised with other cats and a 55 kg Alaskan Malamute who just adored them."
The trio loved to cuddle with Debbie as she became their surrogate mom, feeding and caring for them around the clock.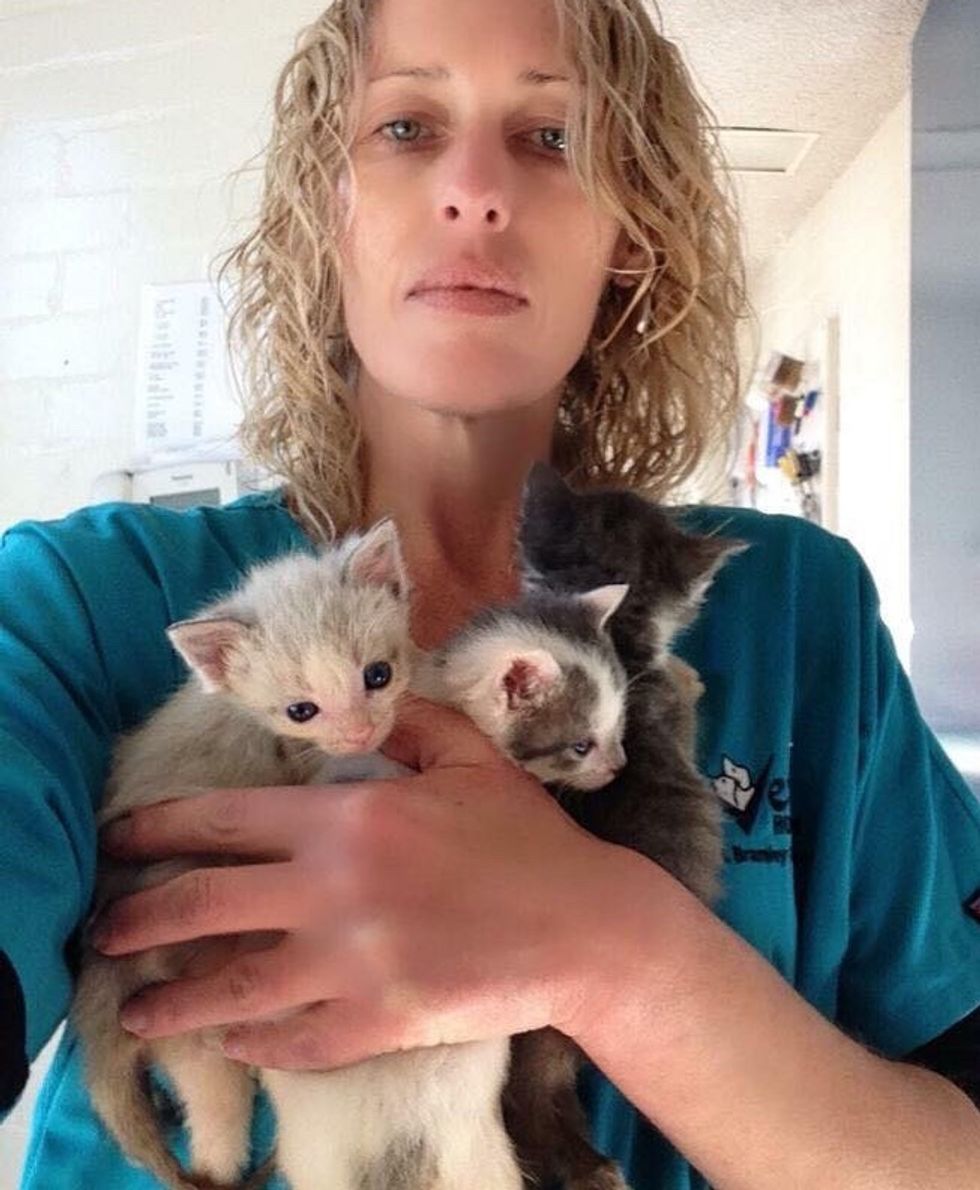 Debbie Short
At four weeks old, the kittens had grown by leaps and bounds.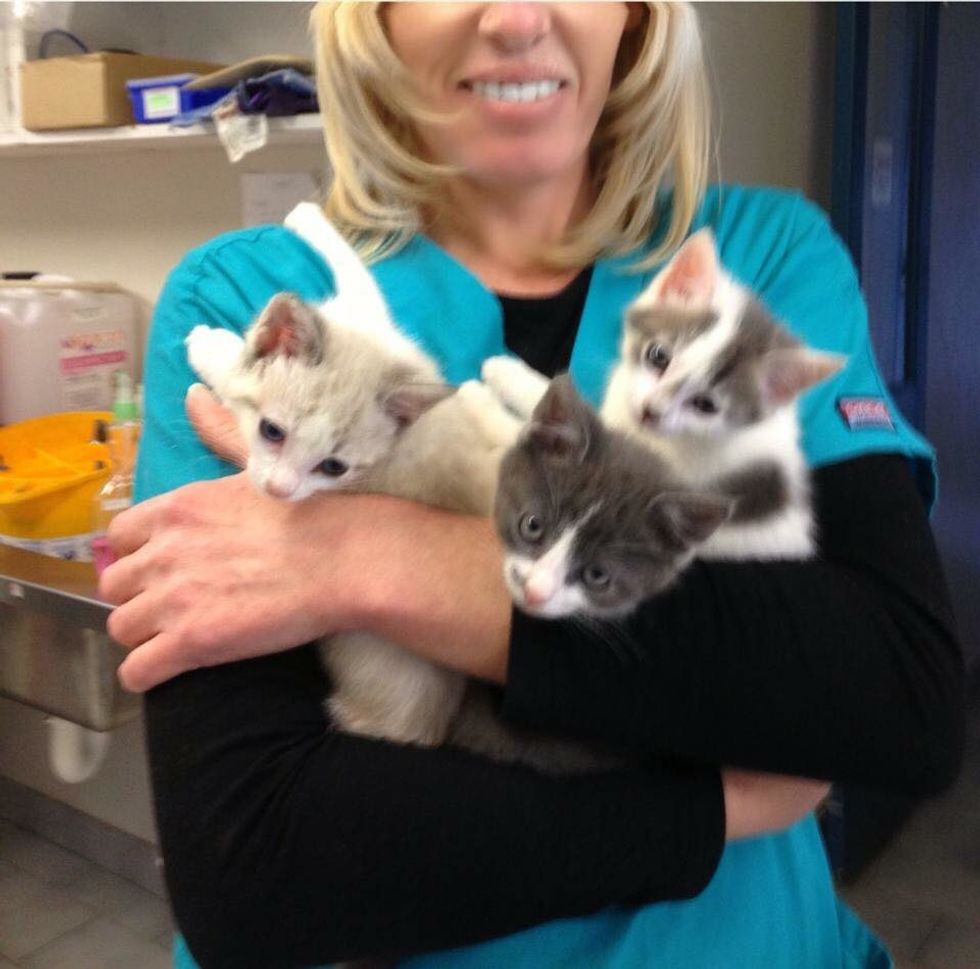 Debbie Short
Panda is extremely affectionate and likes to be held at all times.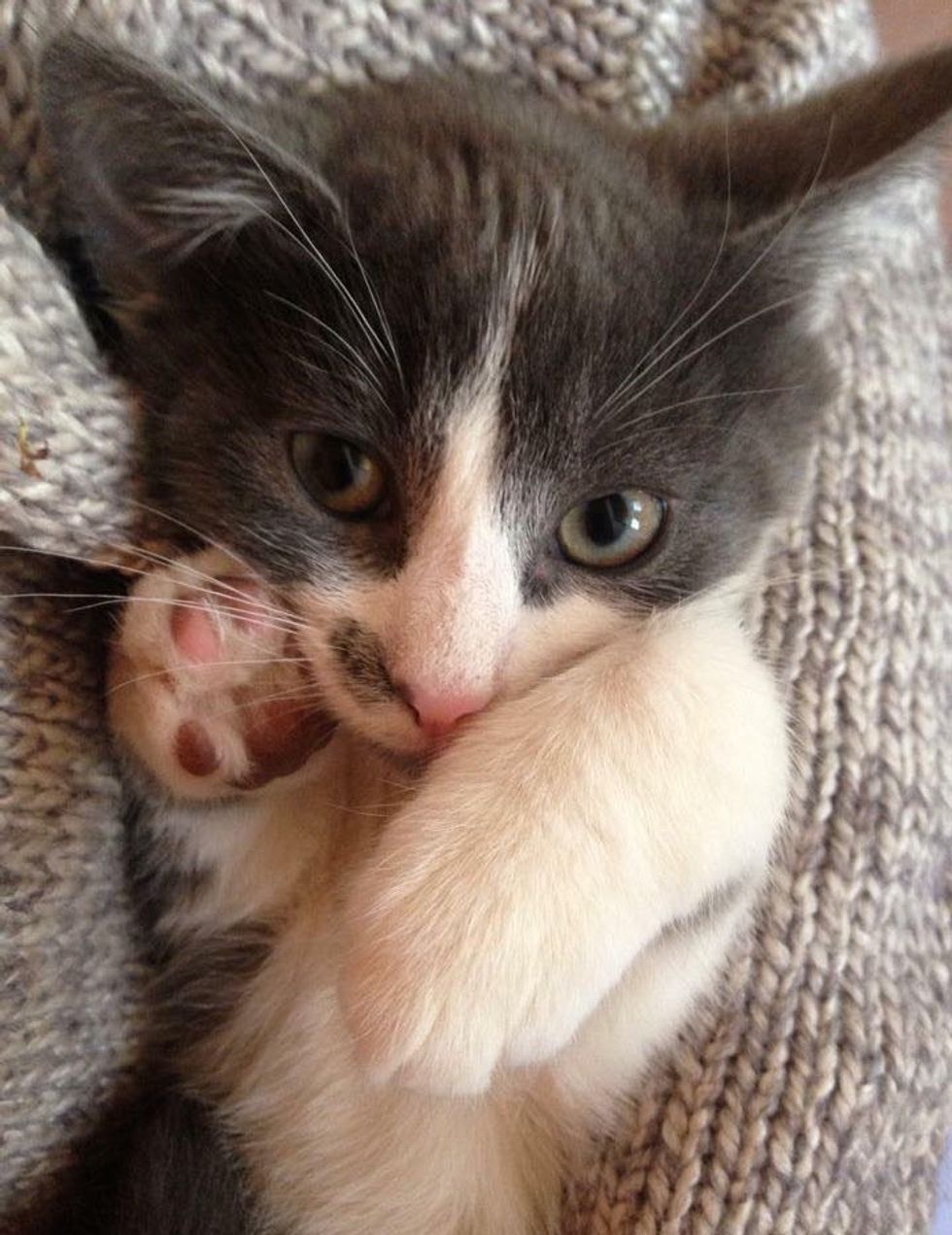 Debbie Short
"My parents adopted them eventually as I already had a full house, and they could not bear to part with them," Debbie told Love Meow.
"To this day I'm still their mummy. They hear me walk in and come running from wherever they are in the house."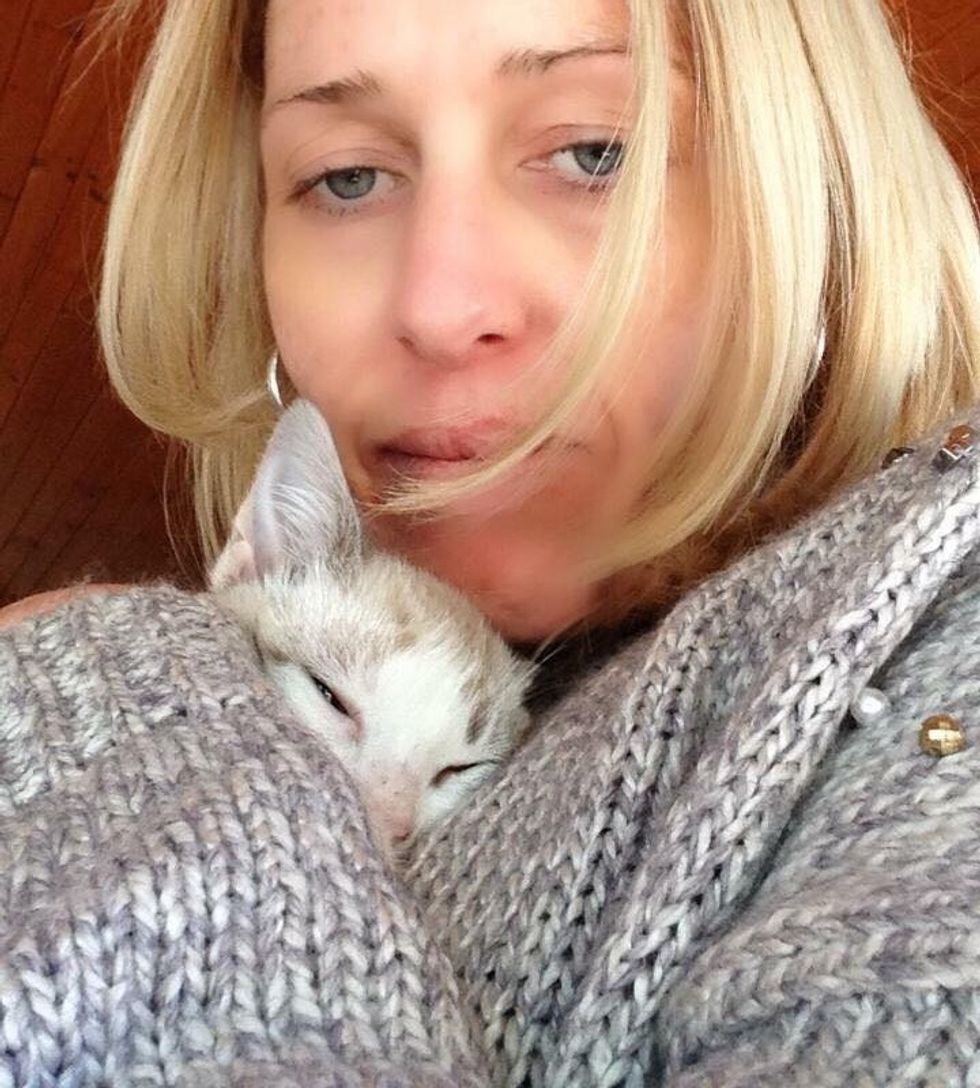 Debbie Short
"Panda Bear is the most affectionate and talented out of them. But they are all so loving and complete purr machines."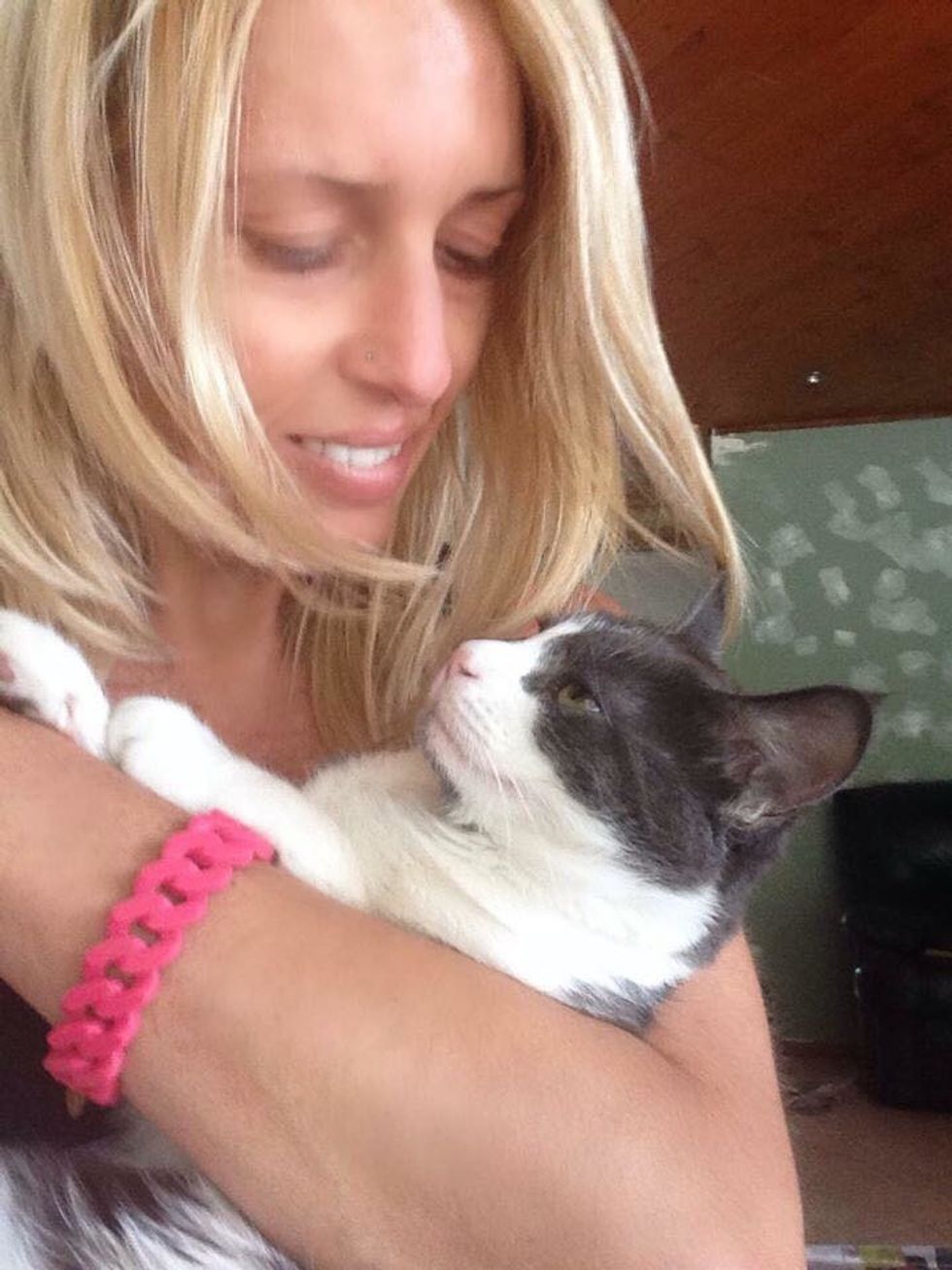 Debbie Short
If someone is sitting down in a chair, Panda will hop on their lap and offer a cuddle.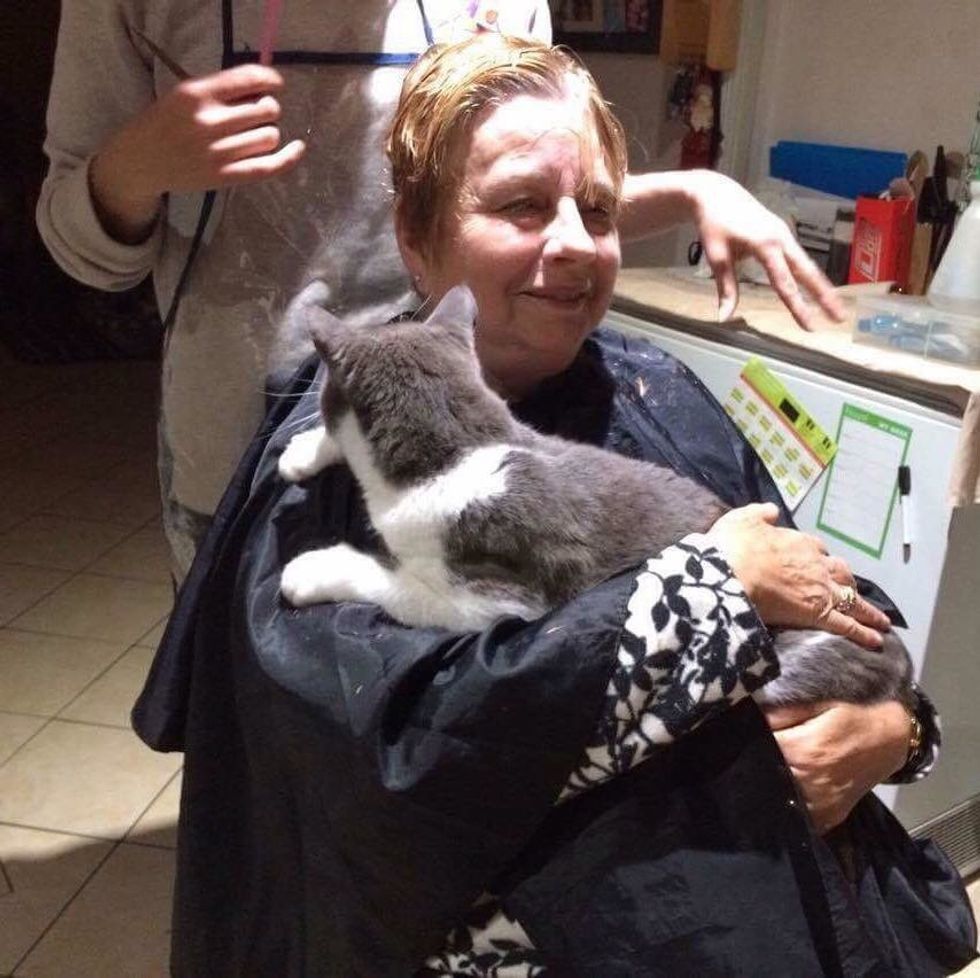 Debbie Short
The three kitties are all grown up!
They are very close and share an inseparable bond.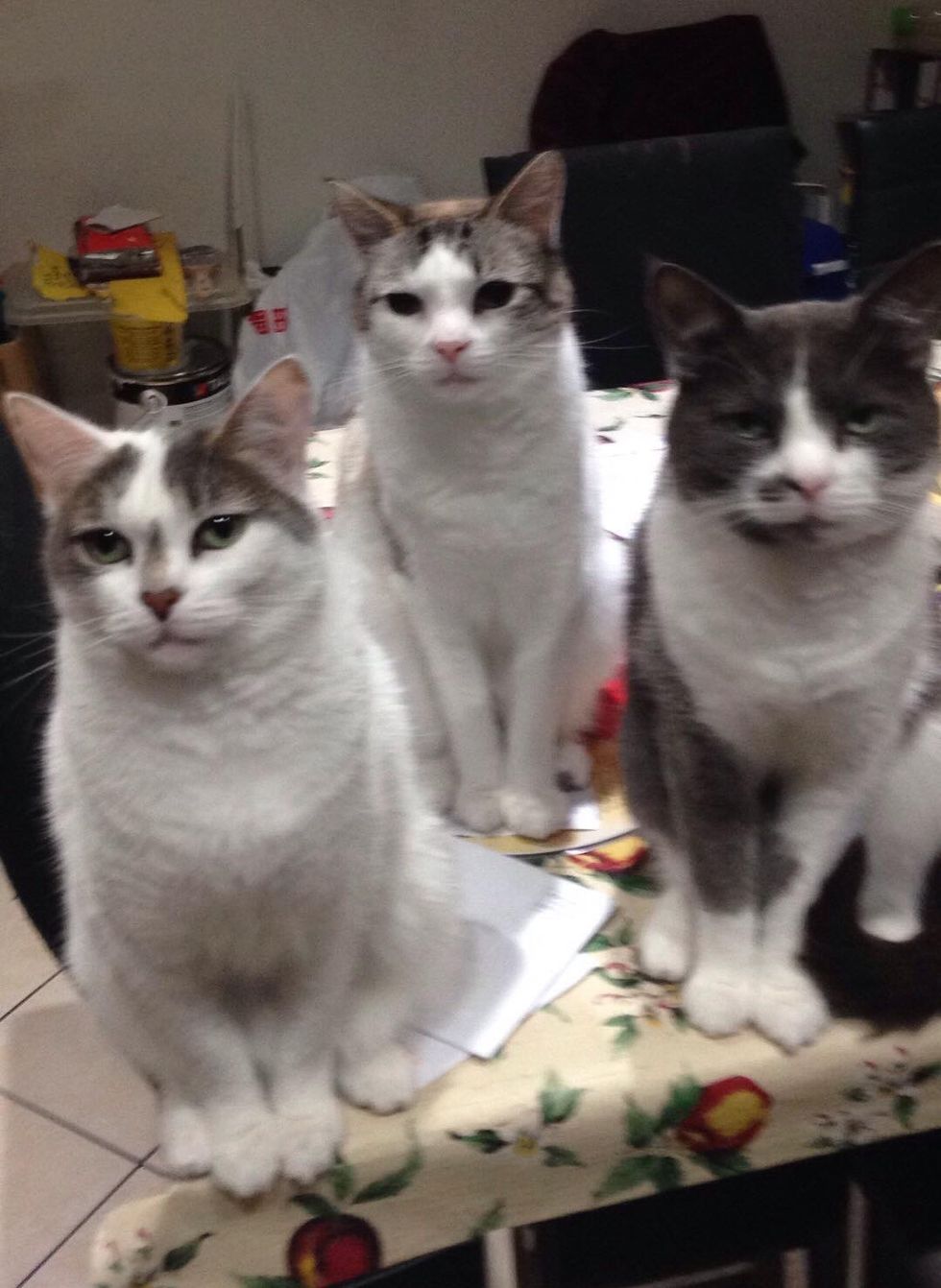 Debbie Short
"I always wonder what would have happened to them if they hadn't have found me," Debbie said.

"I'm so glad they stayed together and are living the life of kings and queens."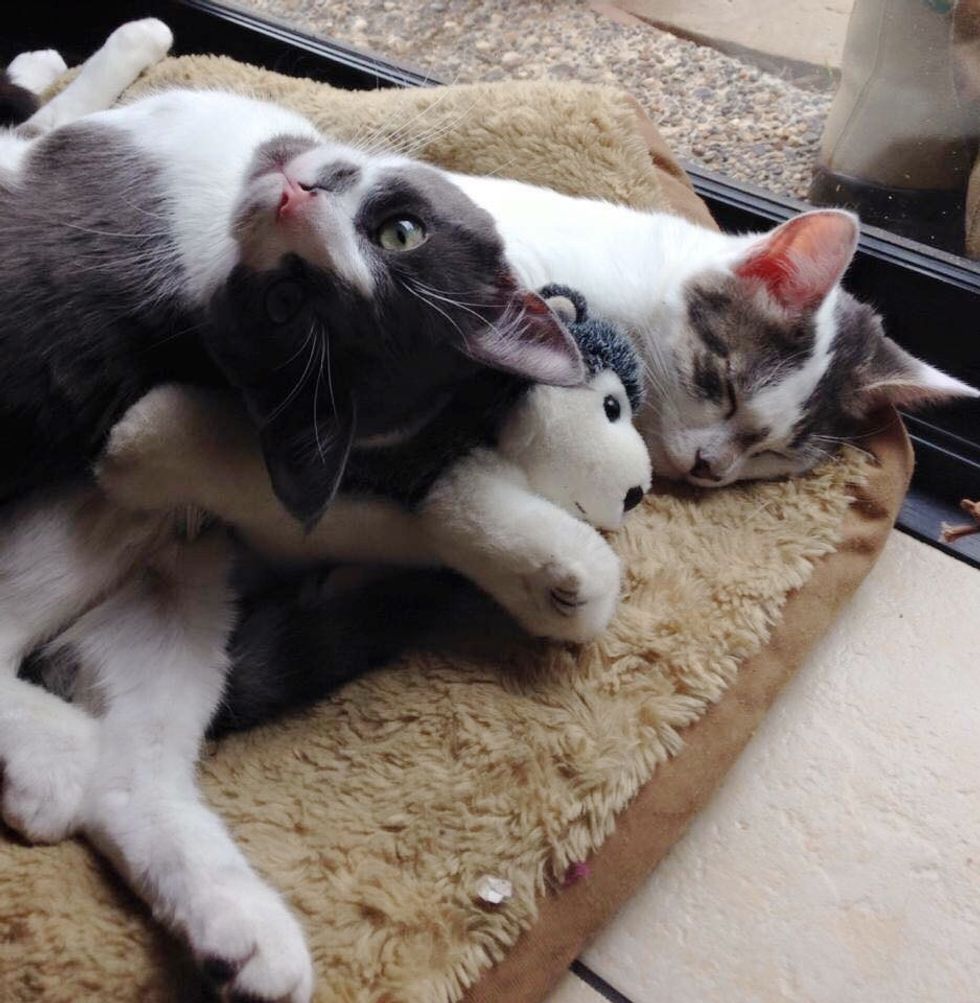 Debbie Short
Share this story with your friends.
Related story: Woman Saved Hissy Kitten Freezing Outside Of Workplace - A Heat Pad and Love Changed Everything