A 7-week-old kitten was spotted wandering in a parking lot all alone. Shoppers were passing her by until a woman saw her and stopped.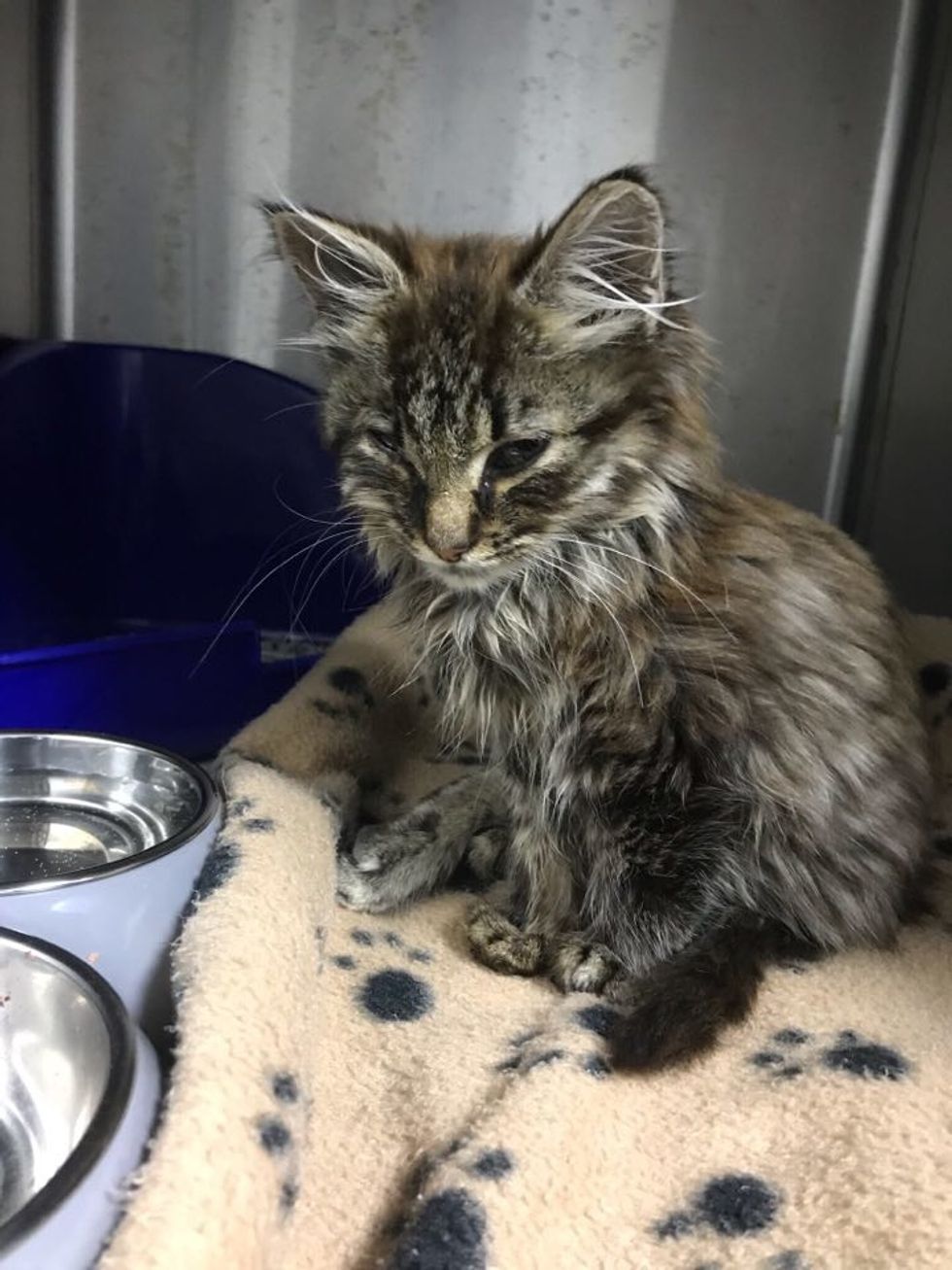 Just Cats Tasmania
Jacqui was at a supermarket in Kings Meadows, Tasmania (Australia) when she came across the little stray.

As she approached the kitten, she could see that the little one needed medical attention. No one else stopped for her, so she picked her up and headed to Just Cats Tasmania, a local animal shelter. "Sadly, other passers-by just walked around her so Jacqui brought her to us," Just Cats Tasmania told Love Meow.
When the kitten arrived at the rescue, she was immediately affectionate and just kept purring.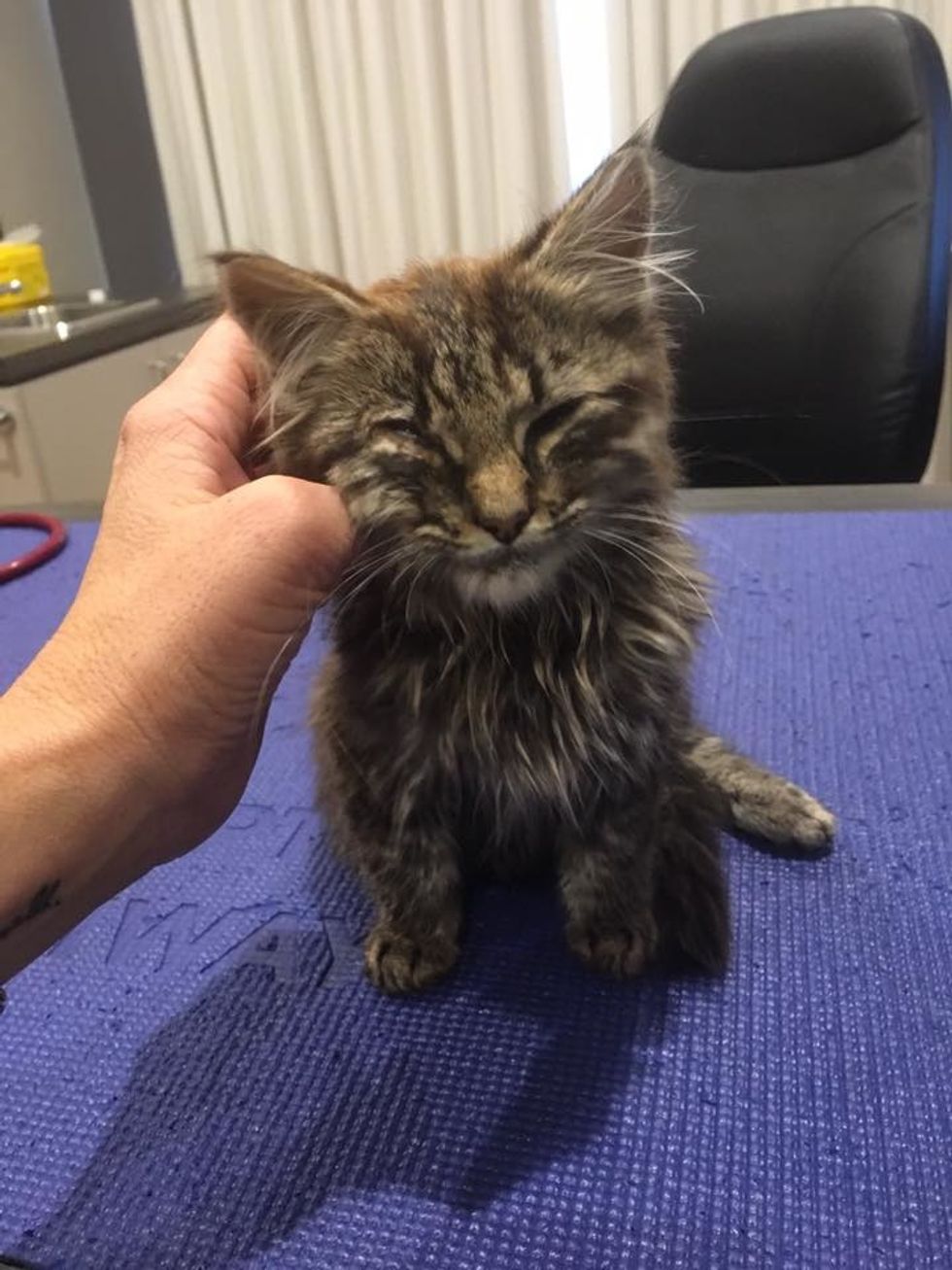 Purring up a storm while getting some head scritches.Just Cats Tasmania
They took her to the vet at Animal Medical Center where they discovered that she had a broken pelvis. Despite the ordeal, the kitten was in good spirits and just wanted to be loved.

"She was very happy to be cuddled and purred her little heart out - I think she knew that she had been saved," the rescue told Love Meow.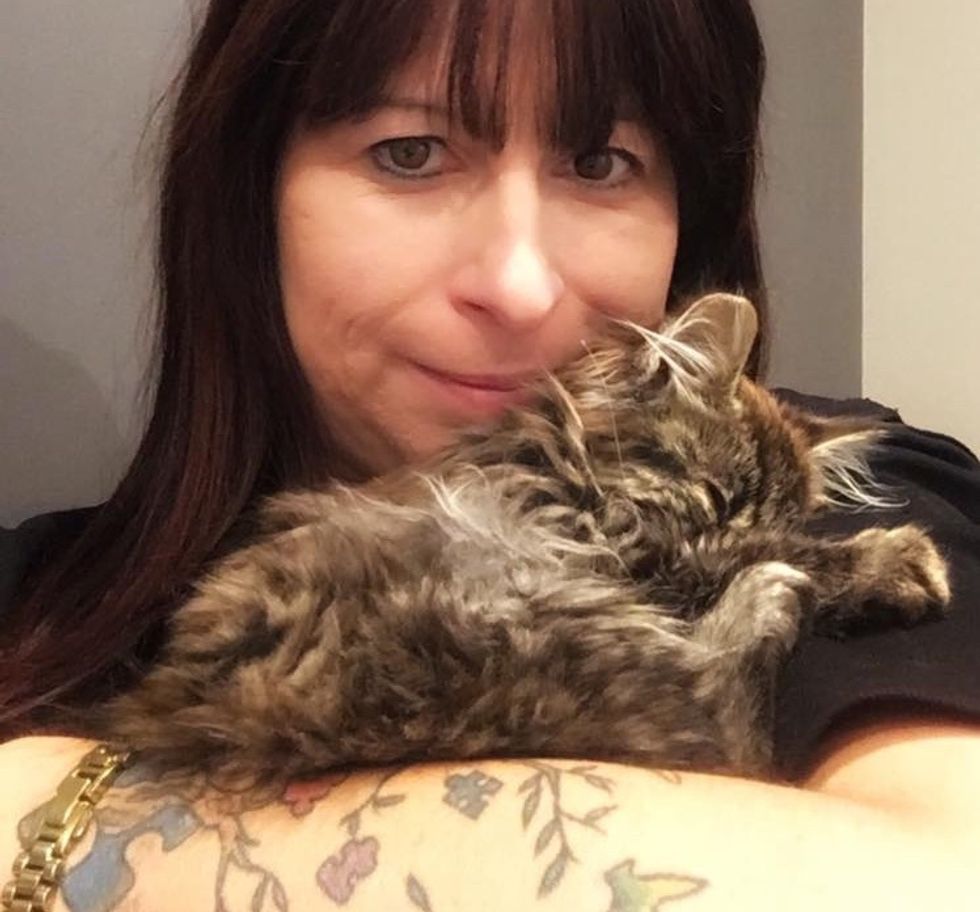 Cuddling with staff from Just Cats TasmaniaJust Cats Tasmania
They named her Wooly, and she was placed in foster care where she would be looked after by a volunteer in the comfort of a home.

It's been two days since the rescue, the kitten is doing very well and is constantly purring and kneading on her cuddly teddy bear.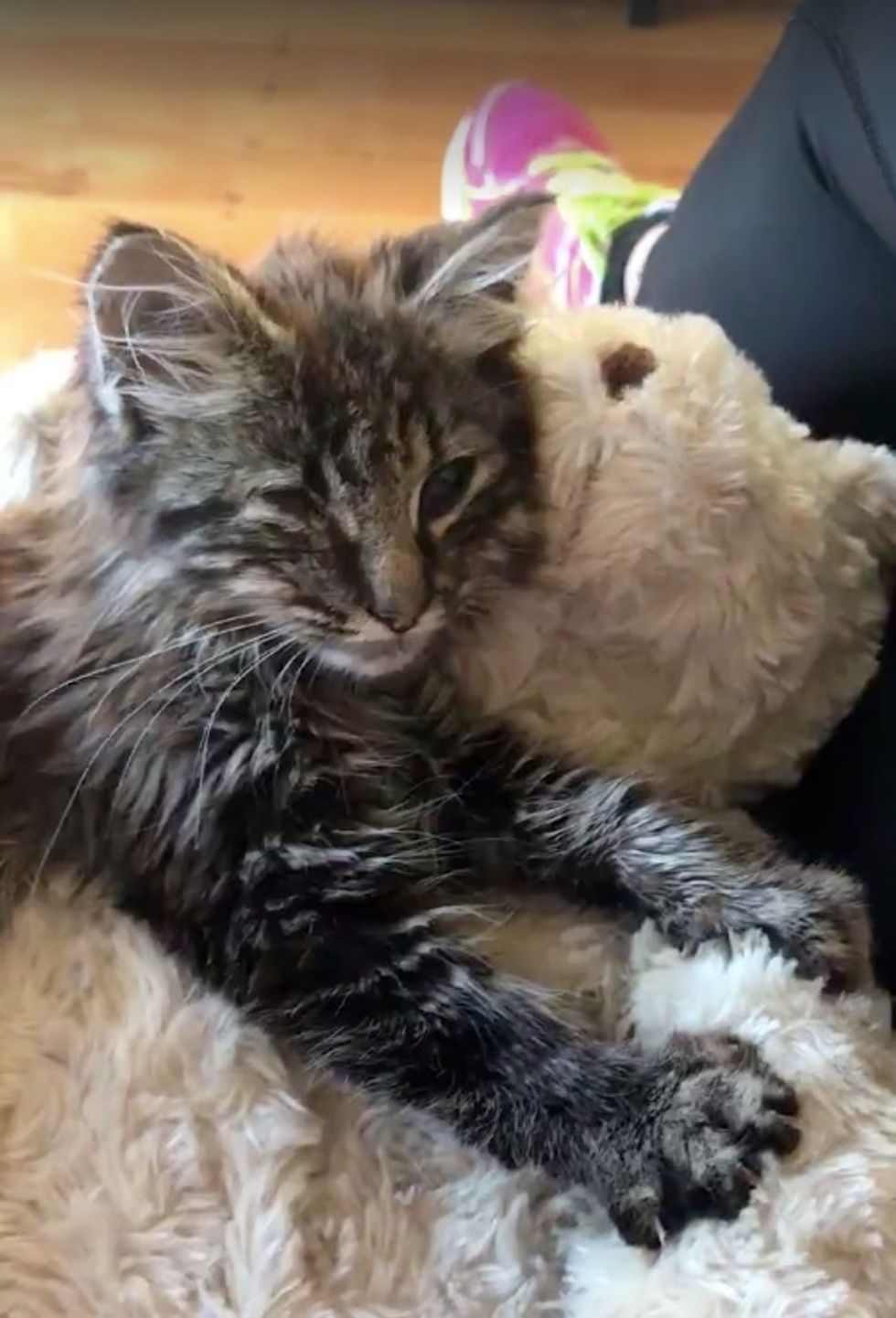 Happy and kneadyJust Cats Tasmania
"She will have a long recovery ahead of her as she's so young but we are determined to get her the best treatment that she deserves."

Little Wooly is so happy to be loved! Watch this cute video:
Share this story with your friends. Follow Just Cats Tasmania on Facebook. If you would like to support their rescue efforts, click here to see how you can help.
Related story: Stray Kitten Sprints Up to Man and Dog and Determined to Follow Them Home