A young boy came to the shelter to read to rescue kitties. One of them became his biggest fan.
Meet Finn and Finn!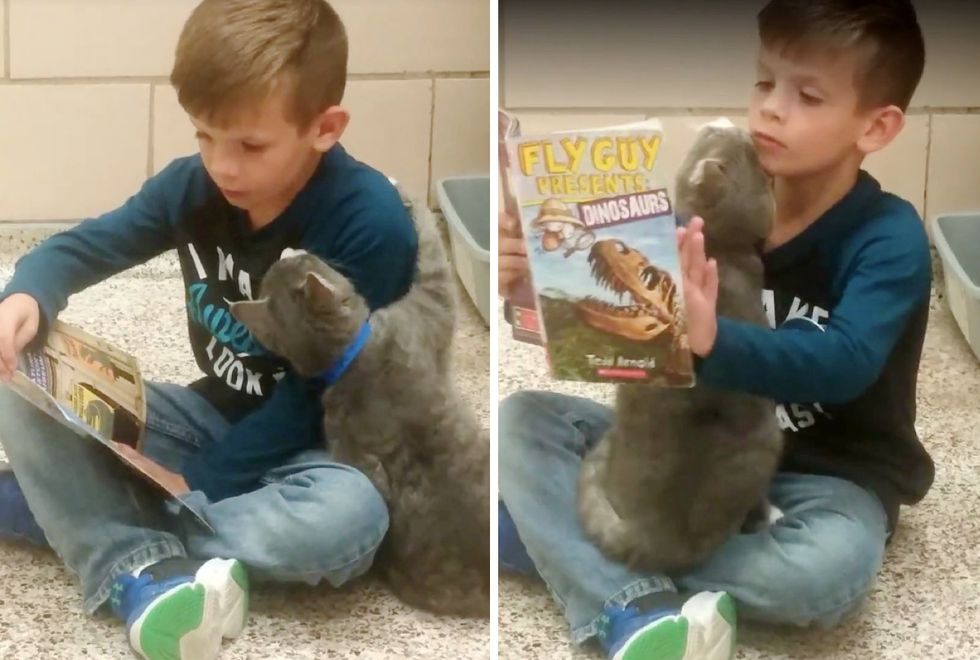 Animal Humane Society
Finn the cat came to the Humane Society in Golden Valley, Minnesota a few days ago, hoping to find a forever loving home. The affectionate feline loves nothing more than cuddling and snuggling with people.
When a young boy, also named Finn, came to the shelter to participate in their Rescue Readers program, where kids read to the animals in their adoption centers, the little 4-legged buddy was completely enthralled by his storyteller.
"Finn, one of our Rescue Readers, had a captive audience in Finn the cat when he visited the shelter to read to our adoptable animals," the Humane Society said.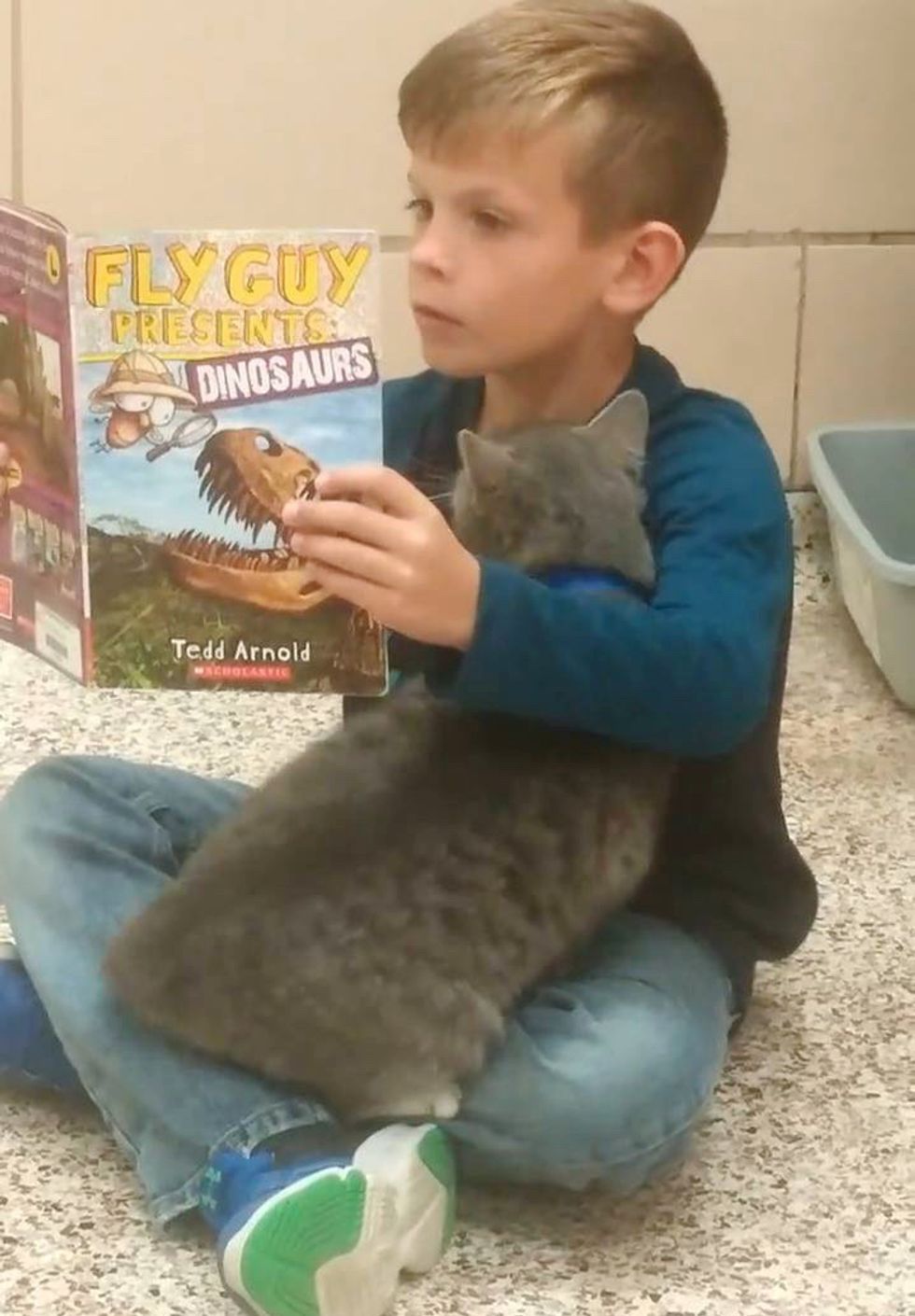 Animal Humane Society
As Finn began to read, the kitty responded by rubbing his reader's back with his paw as if he was trying to give him a hug. While the reading continued, Finn was all over his human friend, purring and showering him with love and kisses.

"Research shows reading can have a calming effect on animals," the rescue said. "As a bonus, students gain confidence and improve their reading skills!"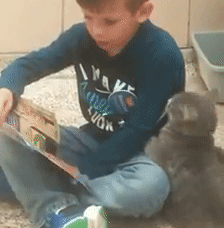 Animal Humane Society
Watch this adorable video of the two buddies:

After Finn finished reading the book, he put it down and gave his feline buddy a big hug. The two cuddled for the rest of the visit.
Soon after their little reading session, Finn was adopted by another family whose hearts were stolen by the affectionate love bug.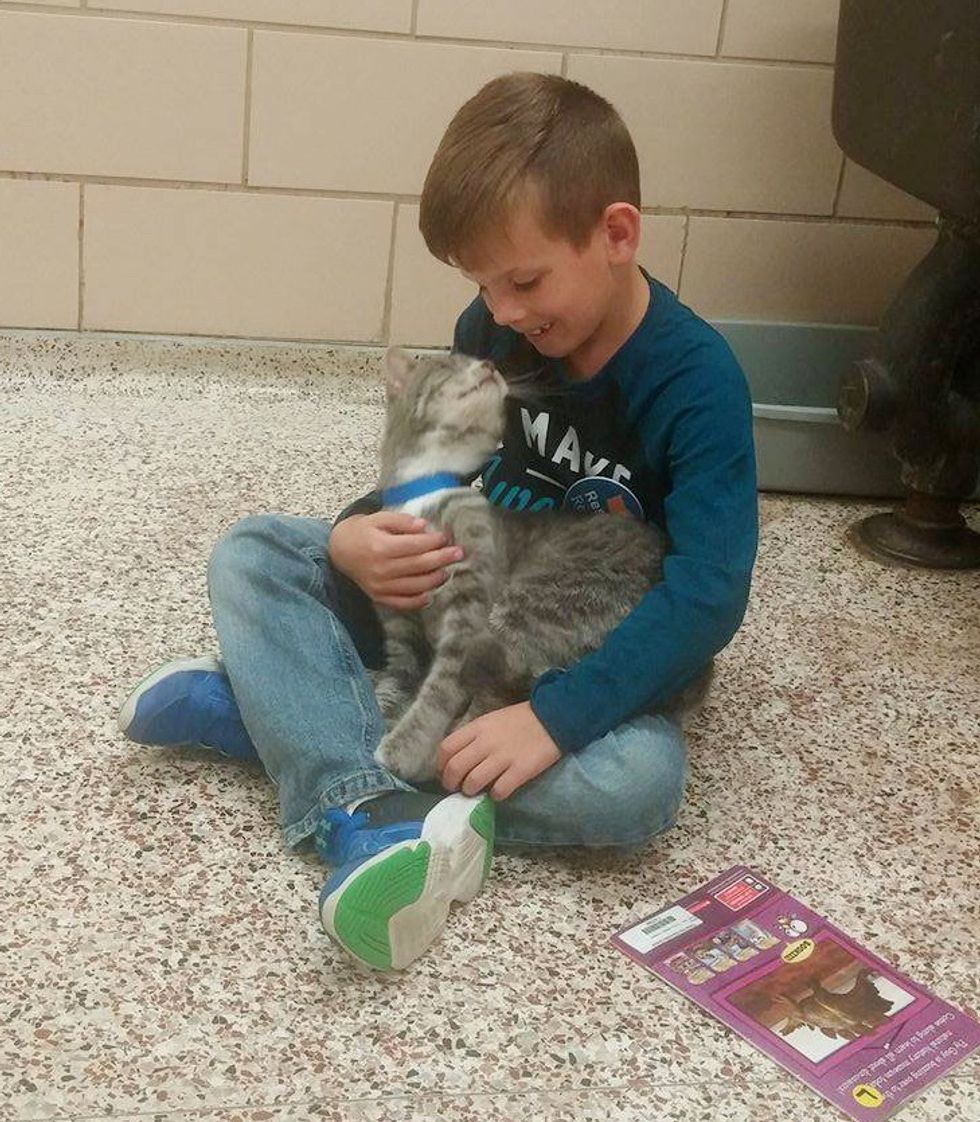 Animal Humane Society
"He kept him great company while he was waiting for his new home. With his affectionate personality, Finn (cat) found a family after just two days in our adoption center!"

The young boy is so glad that he was able to spend time with his feline buddy at the shelter. He can't wait to go back to read to more animals and give them some much-needed love and cuddles.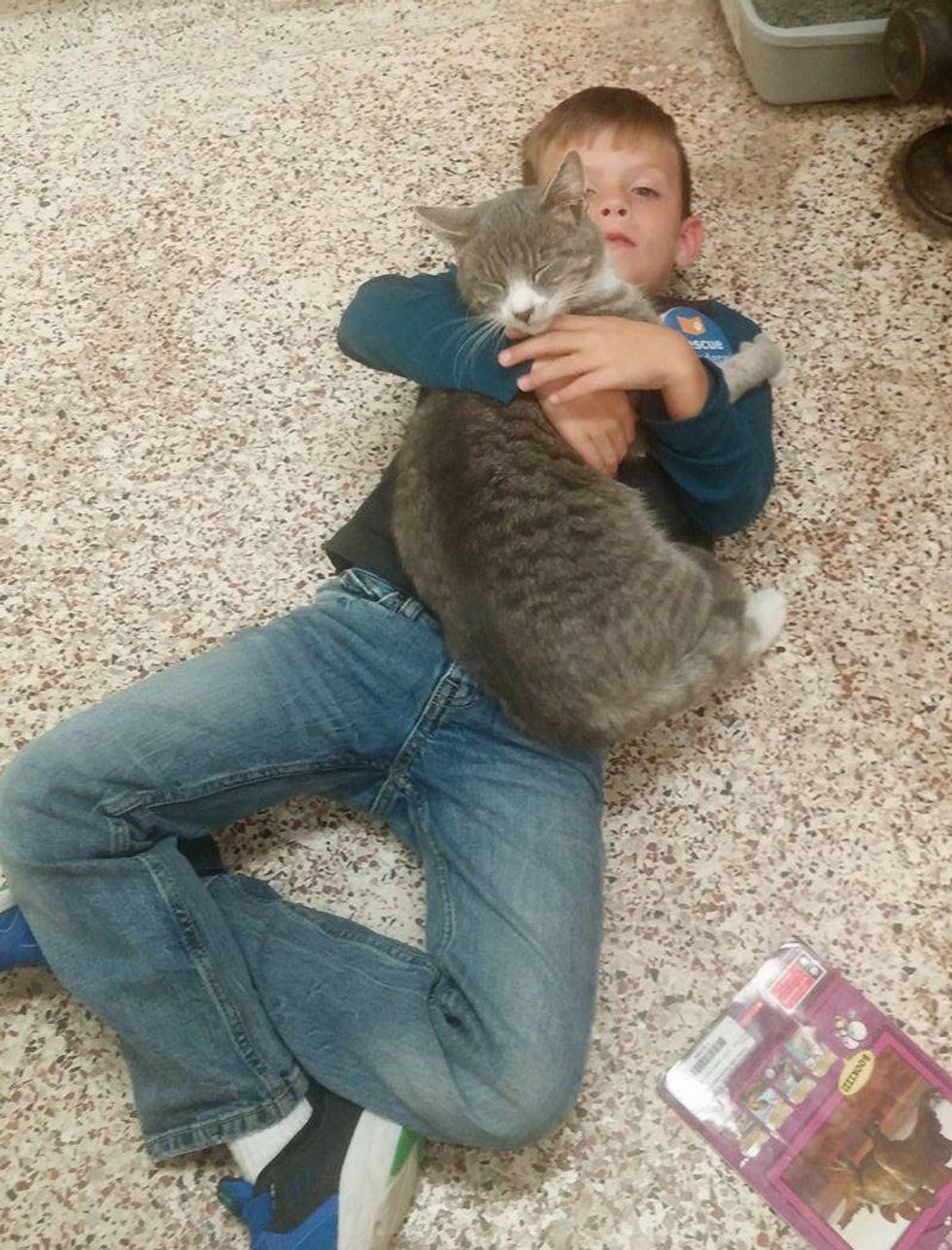 Animal Humane Society
Share this story with your friends. Follow more rescues from the Humane Society on their Facebook. Though Finn has been adopted, there are many other animals still looking for their forever homes.
Related story: Young Boy Could Adopt Any Pet But Chose 10-year-old Giant Ginger Named Tiny