This is Miss Penny playing for the first time after finding a new comfortable home. You could never tell she's 14 years old! Just look at that happy tail and all the cute little quirks!
She surely doesn't look 14!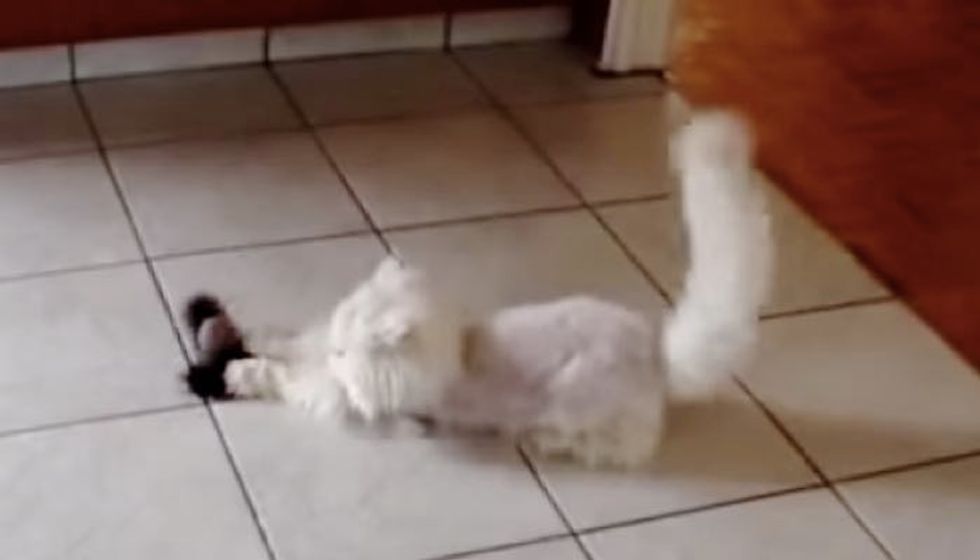 Watch the full video here:
Older cats make great companions. Share this video!