An 8-year-old cat with one eye and a big heart had his Christmas wish come true this week! After one and a half years of waiting, he finally found a place to call his own.
Meet Apollo the cat!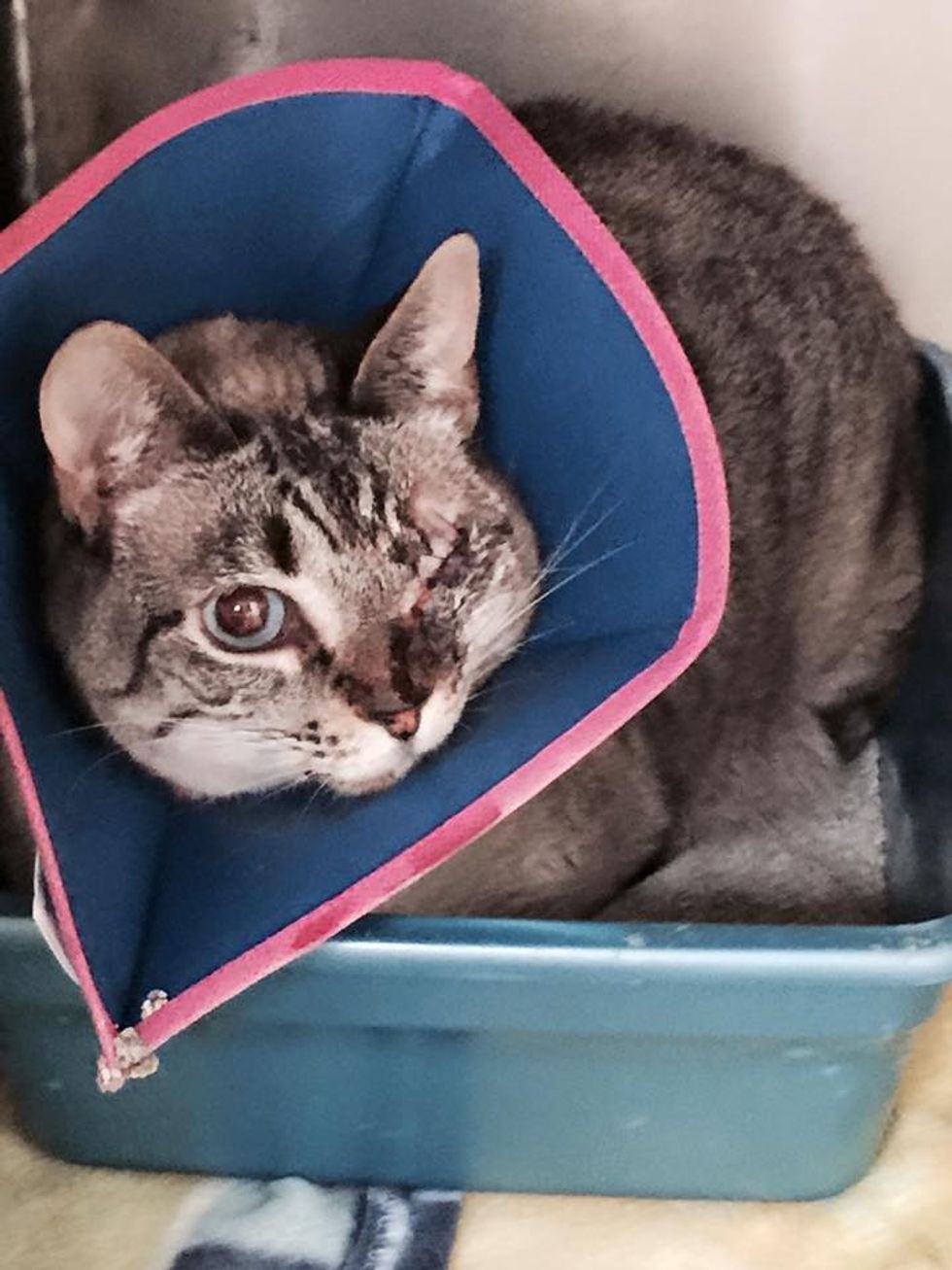 Courtesy: Michigan Cat Rescue
Apollo was rescued by Michigan Cat Rescue in May, 2015. The Siamese lynx point mix was surrendered to a shelter after his owner went into a nursing home.
Things got very tough for the kitty when he developed a severe eye ulcer which eventually caused him to lose one eye.

Michigan Cat Rescue pulled him out of the kill shelter and gave him the life saving eye surgery that he desperately needed. He lost one eye but didn't lose hope.
Apollo was purring and demanding belly rubs after the surgery. He couldn't wait to be at a loving home again and cuddle with the people he loves.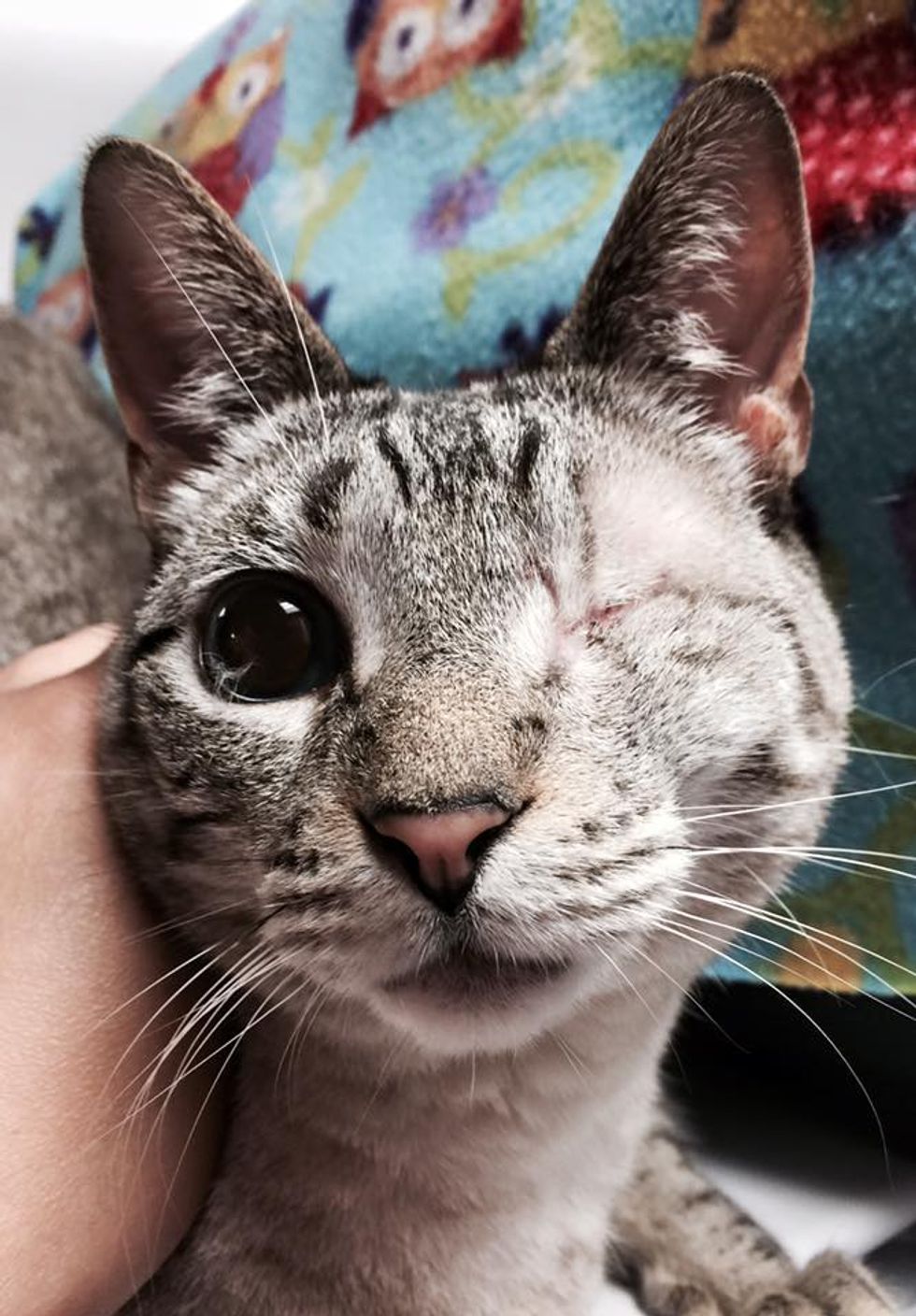 Courtesy: Michigan Cat Rescue
They placed him in a foster home while waiting for someone to come scoop him up and love him forever.
Many months went by and Apollo kept hoping that his forever family would come soon.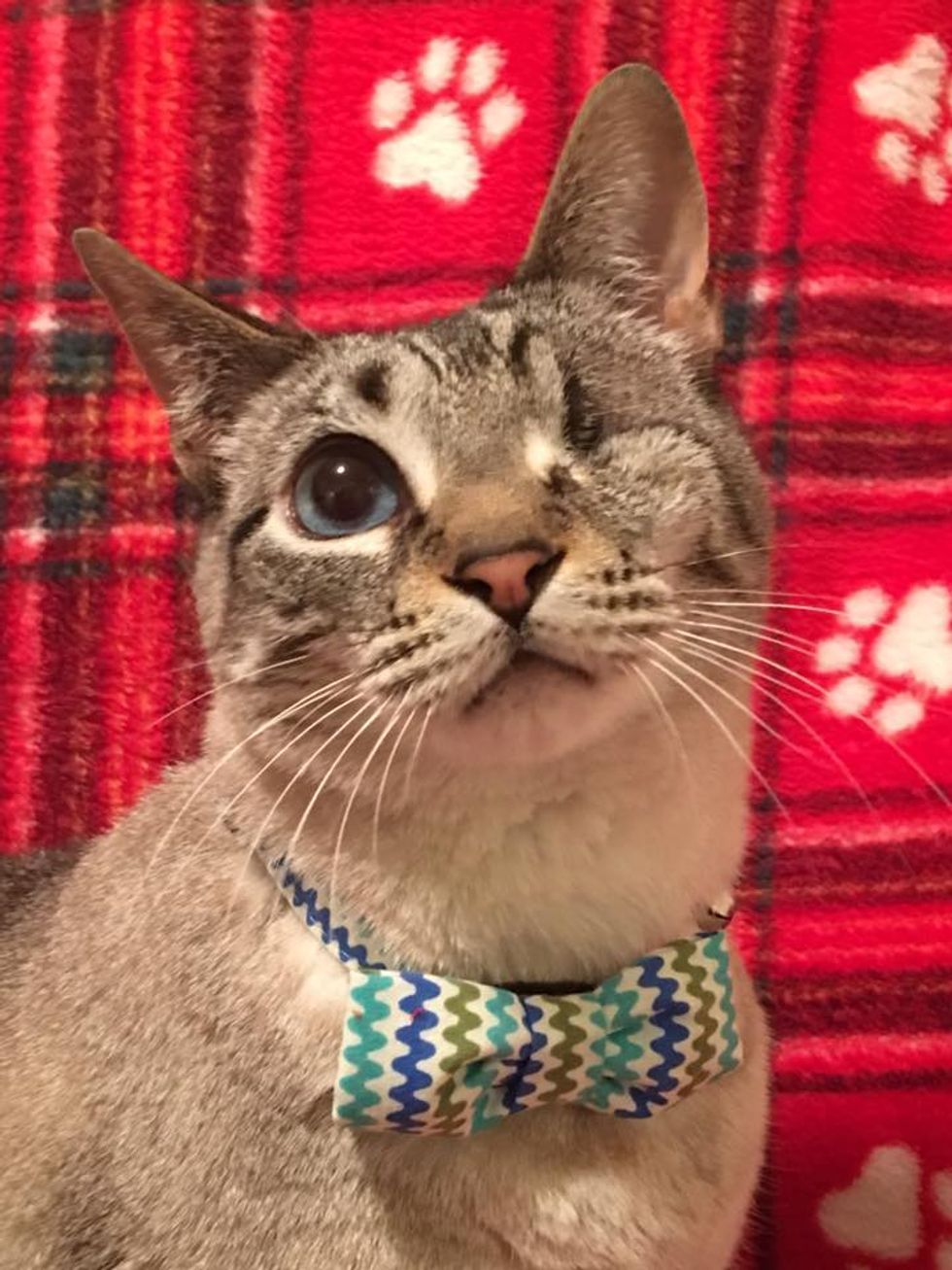 Courtesy: Michigan Cat Rescue
After over a year of waiting, Apollo finally got his wish this Christmas.
Denise met the little boy and instantly fell in love. She knew just the purrfect home for him. After filling out the adoption paper, she officially became Apollo's forever human.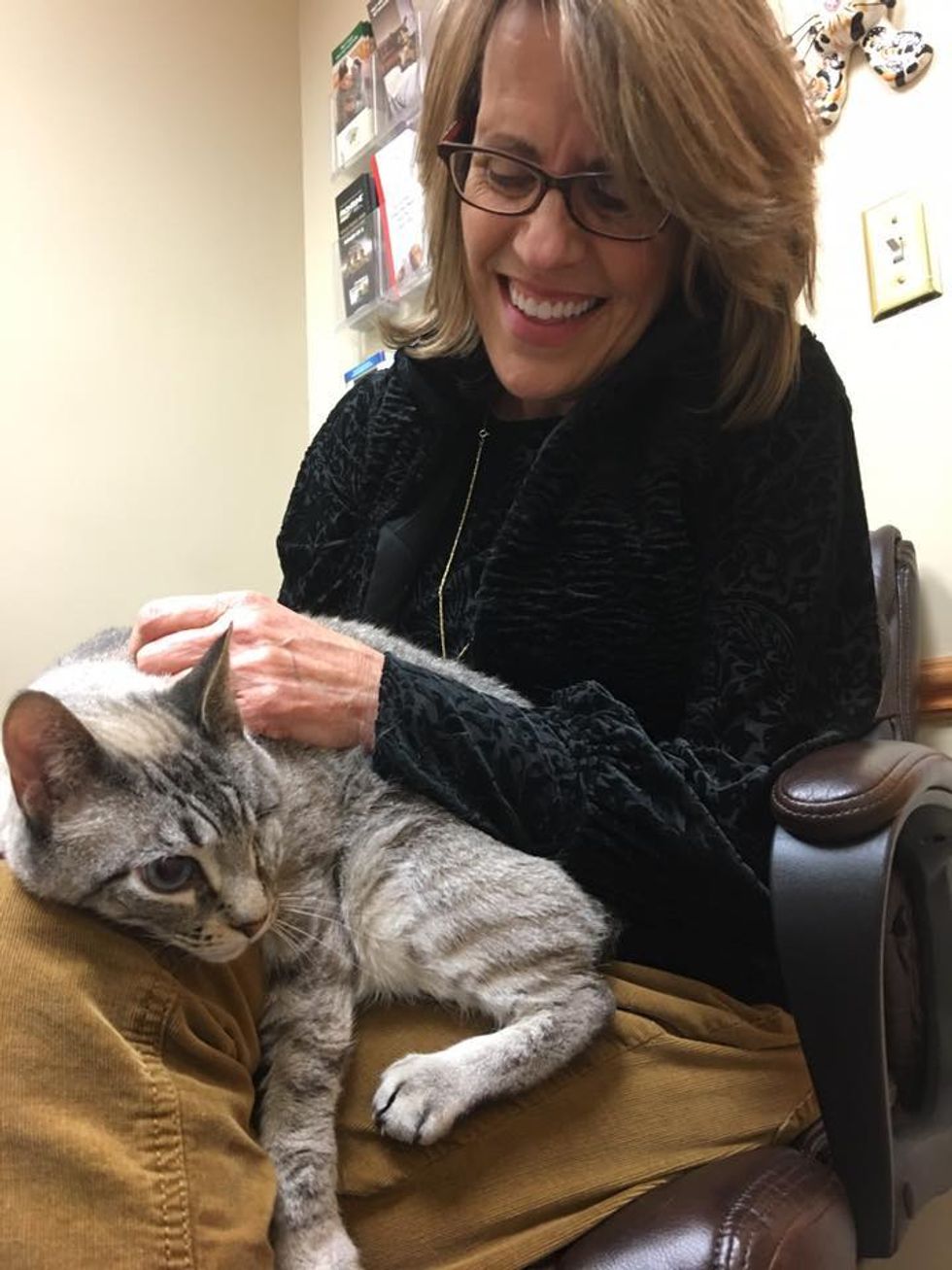 Courtesy: Michigan Cat Rescue
The loving Siamese was so happy that he cuddled her in her lap and wouldn't let go.
Happy and loved!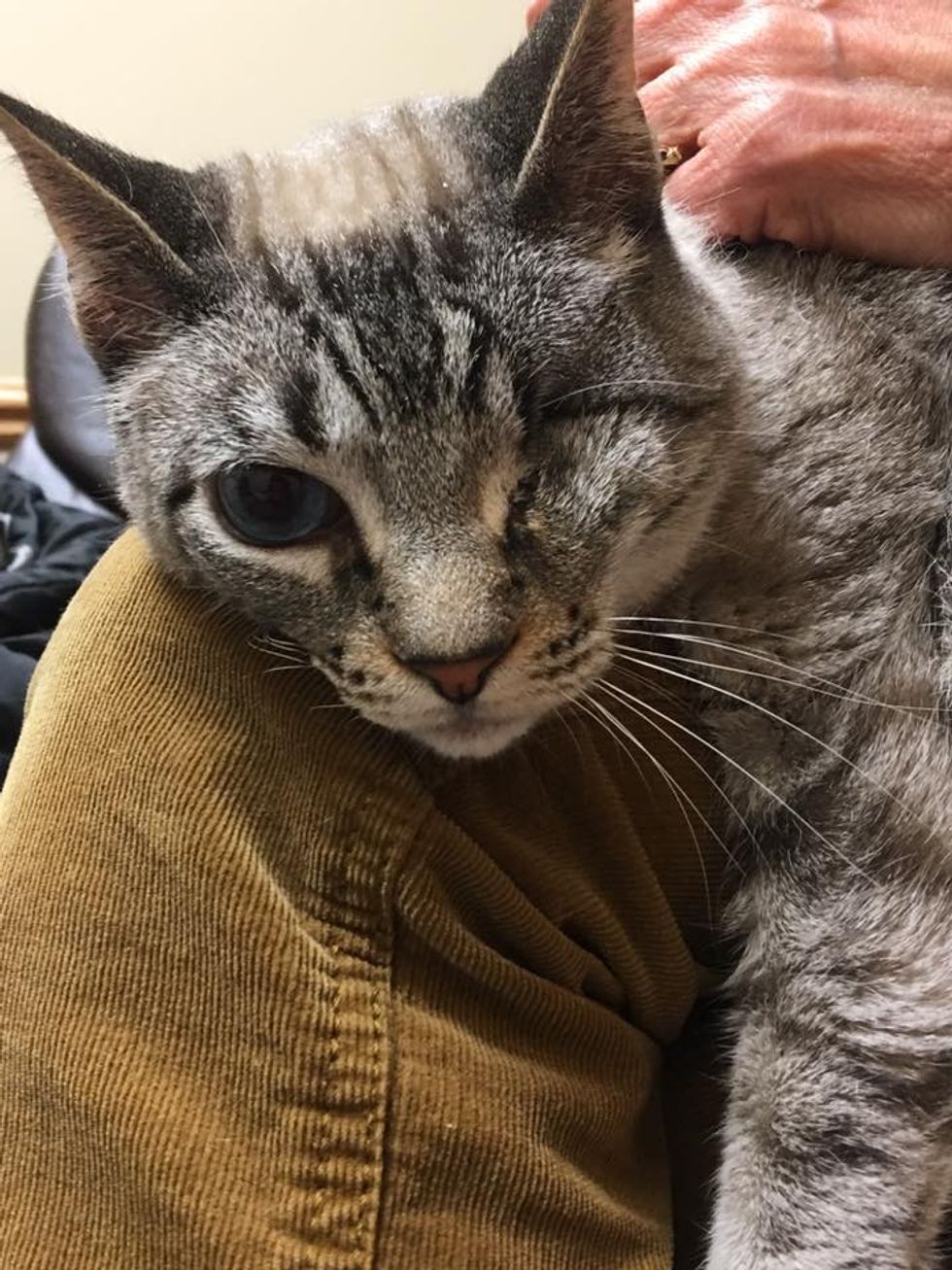 Courtesy: Michigan Cat Rescue
Share this story with your friends. Follow Michigan Cat Rescue on Facebook.
Related story: Shelter Cat Was Looking For Home, Ended Up Helping 10 Other Cats Get Adopted