Just two days ago, America's first cat café opened in New York City while two permanent café cafes in San Francisco are expected to open this summer. Cat lovers can now enjoy a cup of coffee or their favorite pastry while having the company of their feline friends.
North Shore Animal League, one of the largest no-kill shelters in America is teaming up with Purina One in this exciting project, bringing urbanites the purrfect way to sip on a cup of coffee (try  cat'achino) while helping these animals find their forever loving homes.
Located at 168 Bowery in New York City, the Cat Café by Purina ONE® will be open Thursday April 24th through Sunday, April 27th.
[Watch video below]
Shushi just finished up some yummy nummies.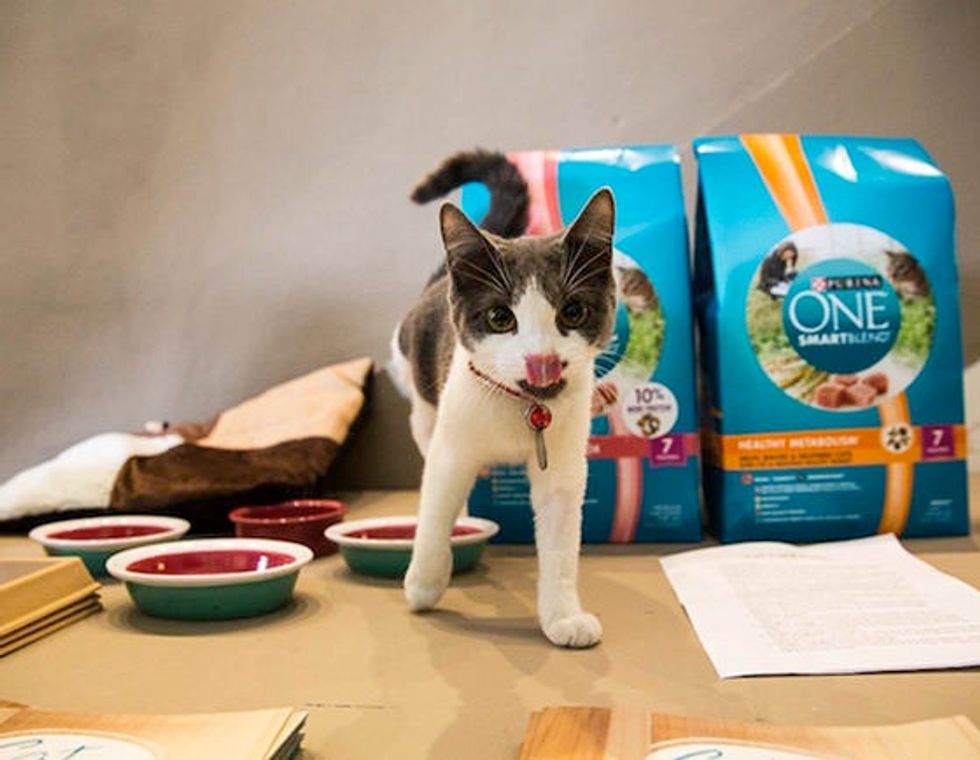 Valerie, 5 month old, loves to snuggle.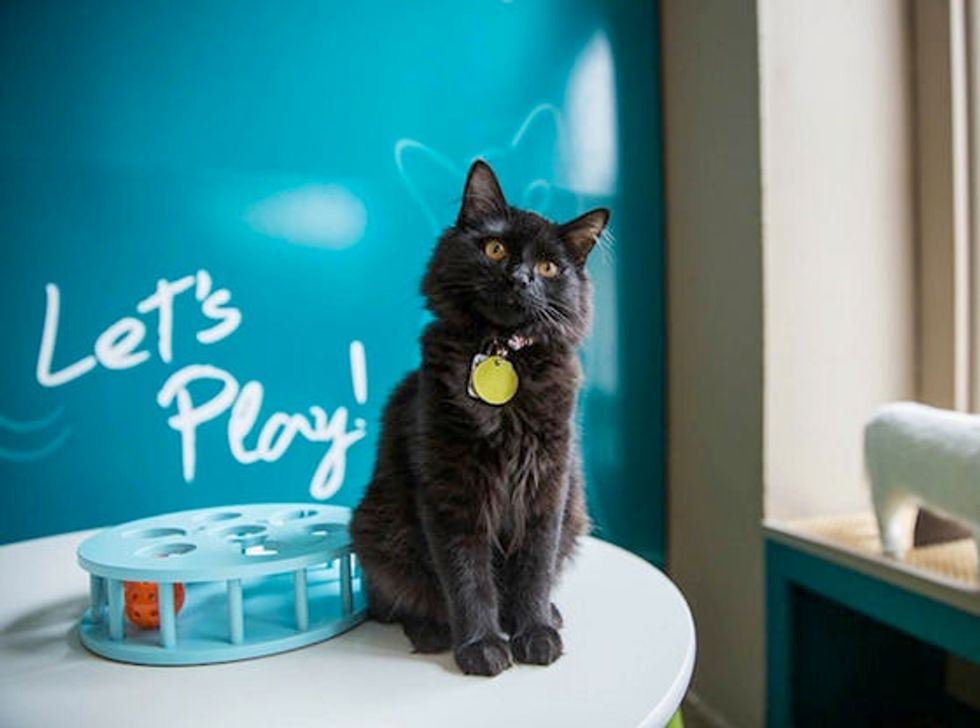 Profiles of all the café kitties.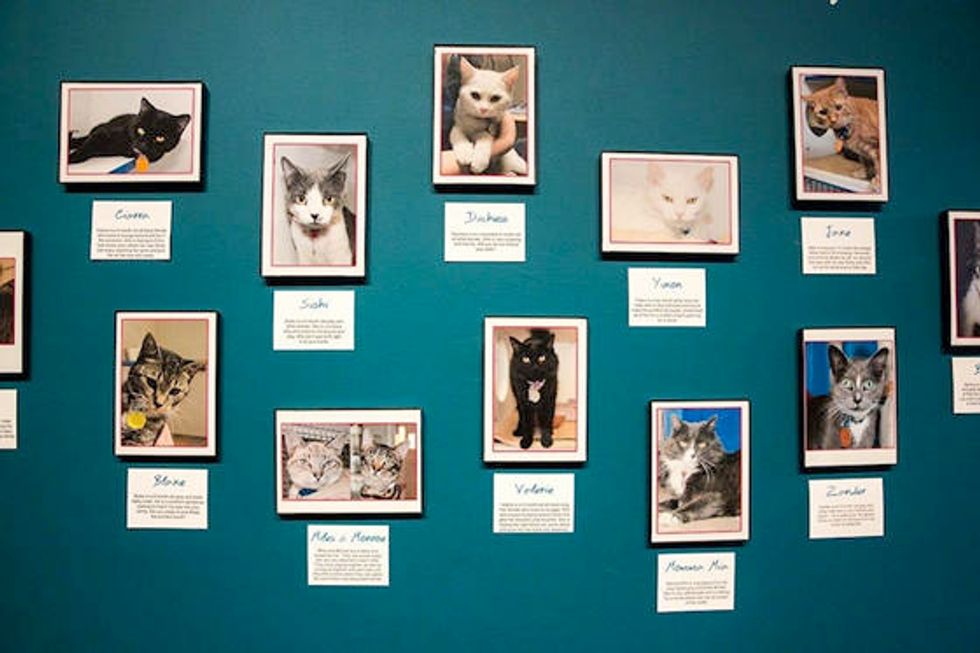 "Let's play!"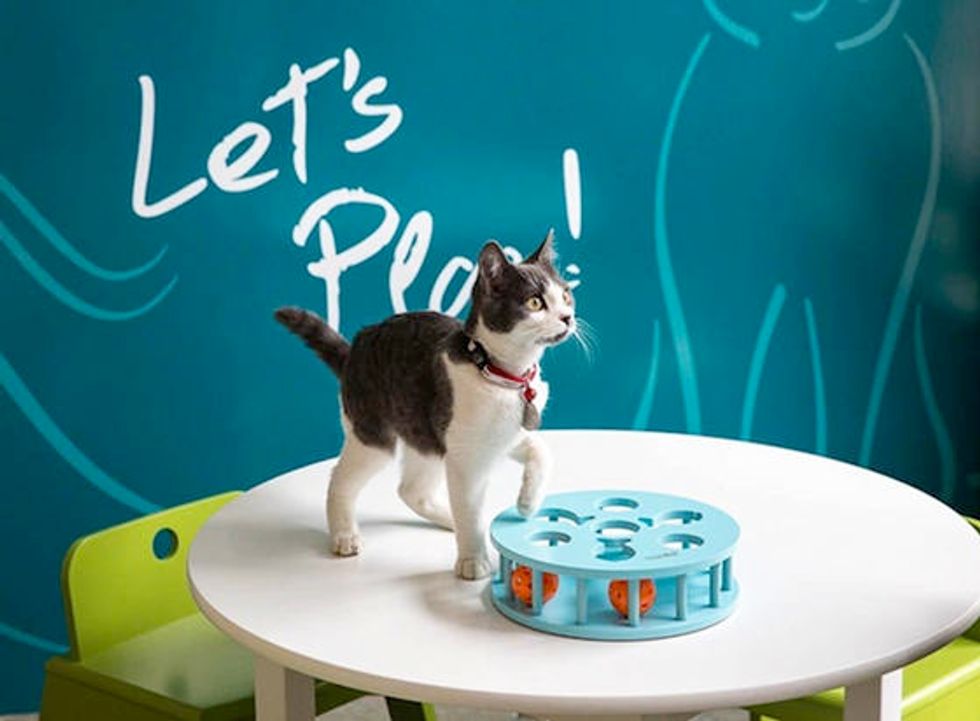 Blake (tabby) and Duchess (white) are fascinated by the toy.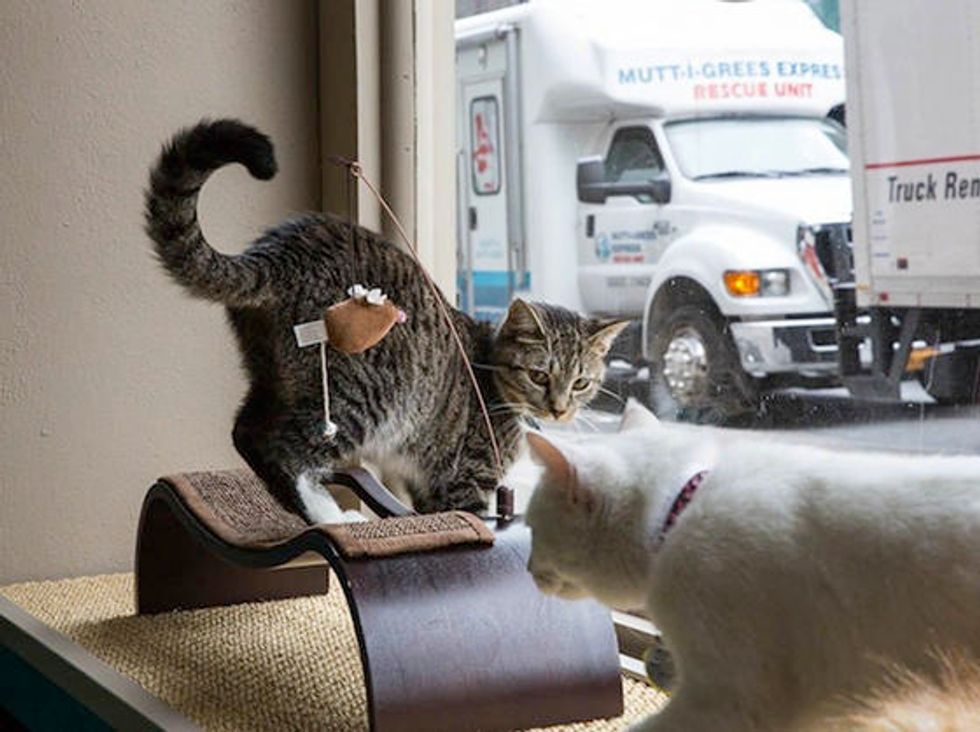 Duchess watching cat TV.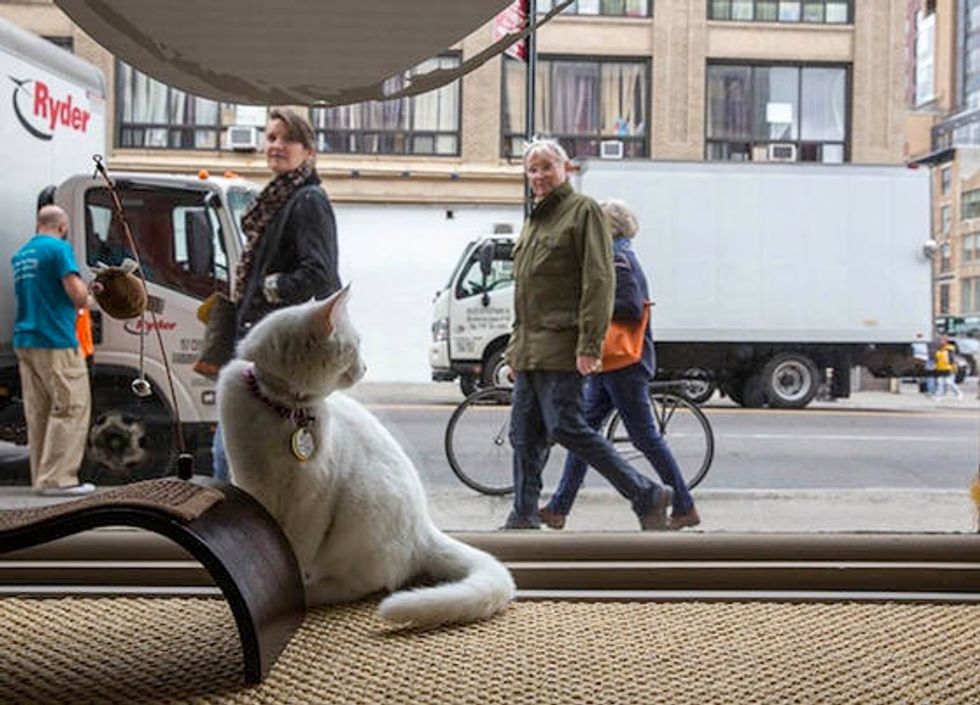 Zander is having a nice afternoon bath.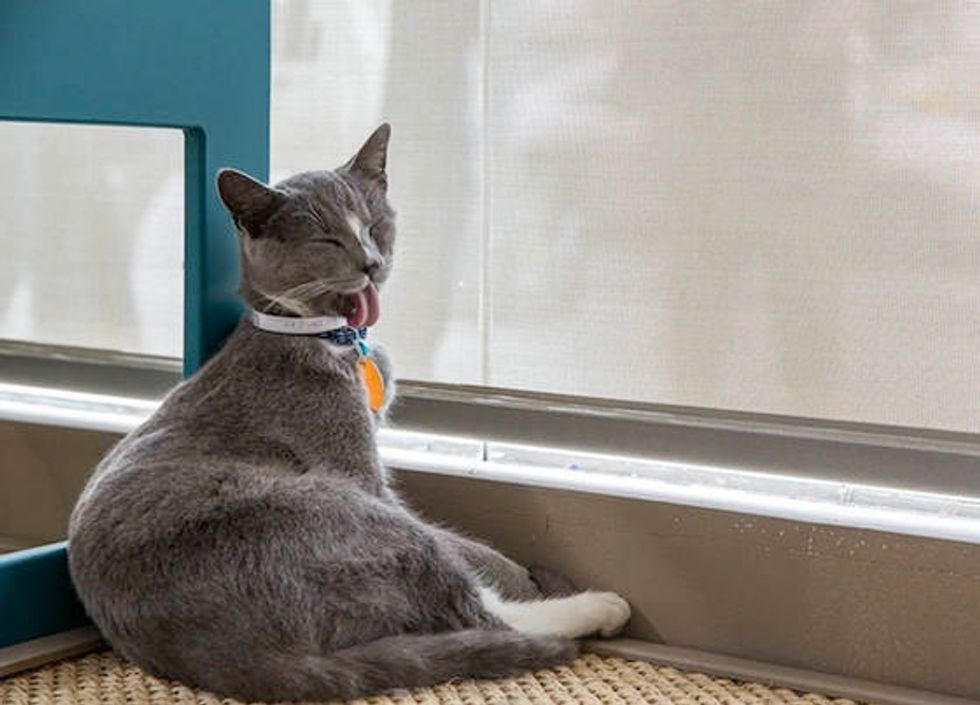 "Come back human. Let's compute!"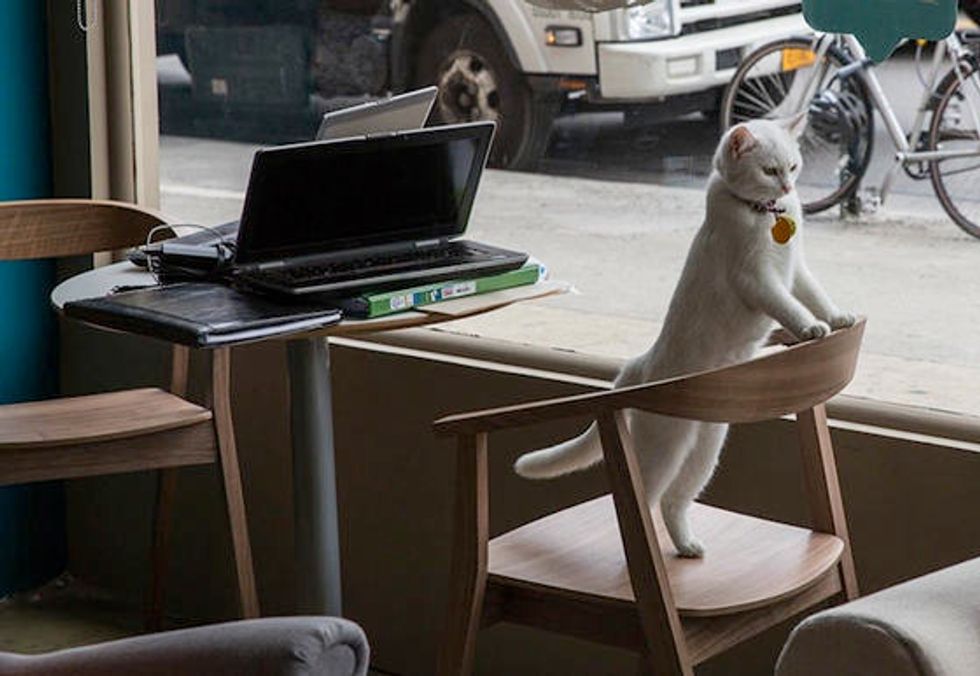 The kitties love it when the humans play with them.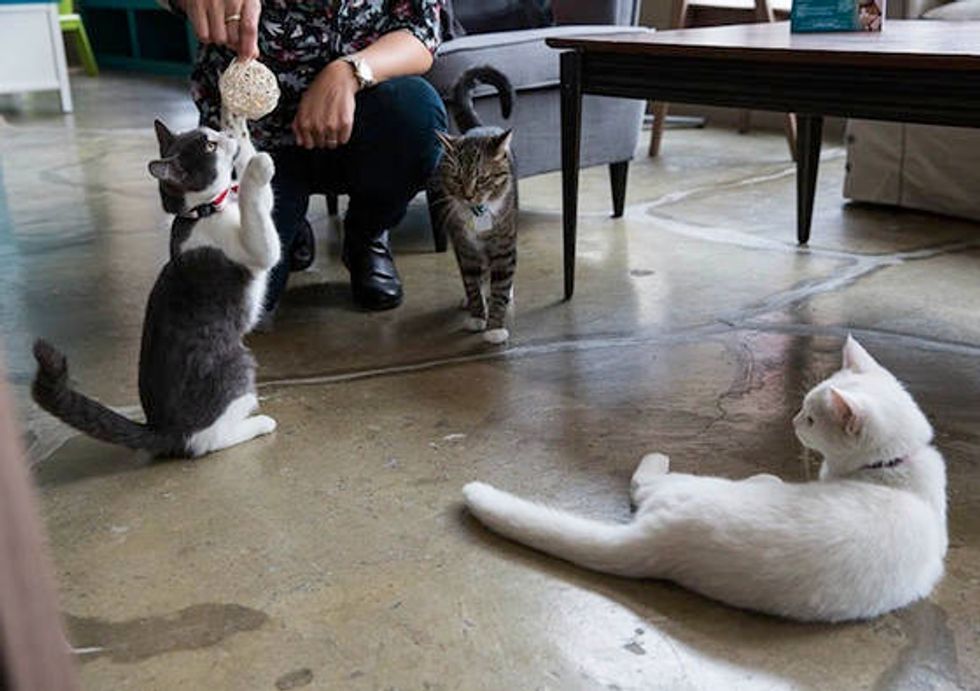 Have a cup of "cat'achino," their house special.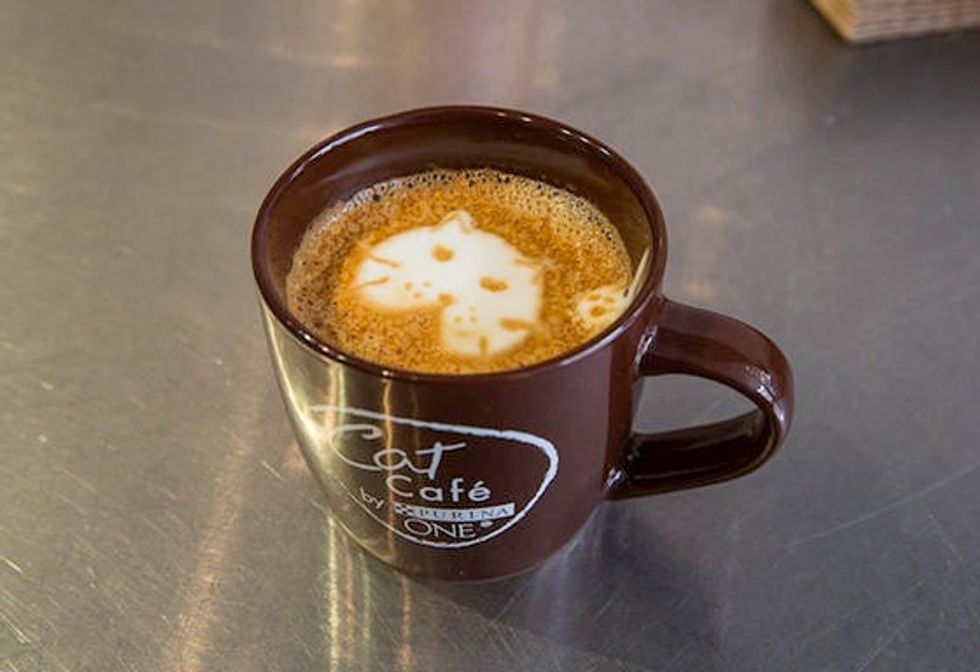 Back rubs make her a very happy kitty.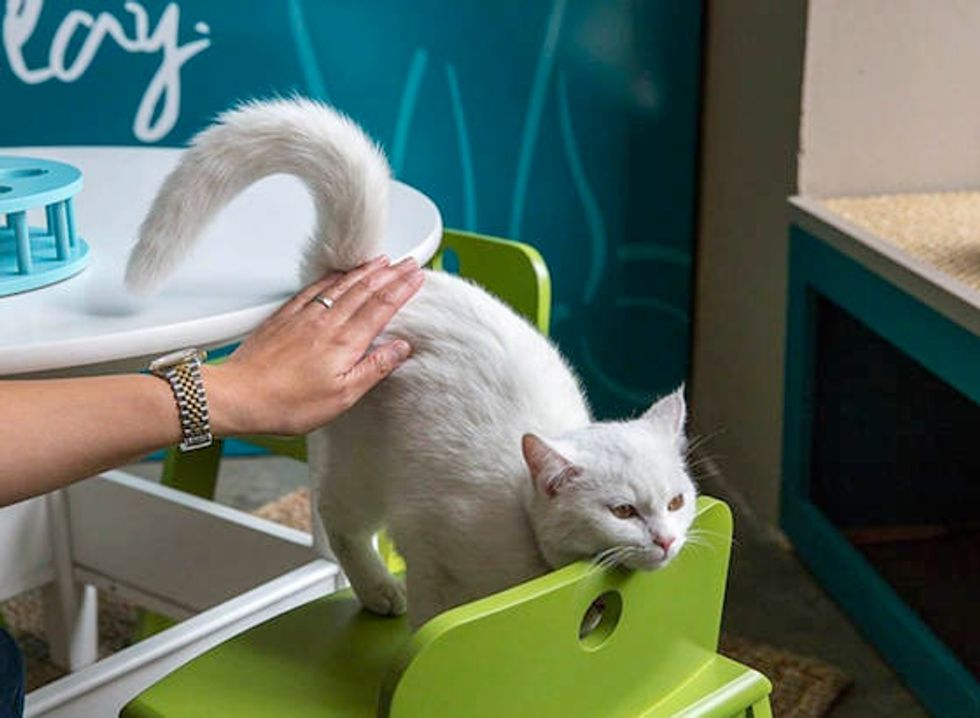 Ciarra is getting all the love she needs.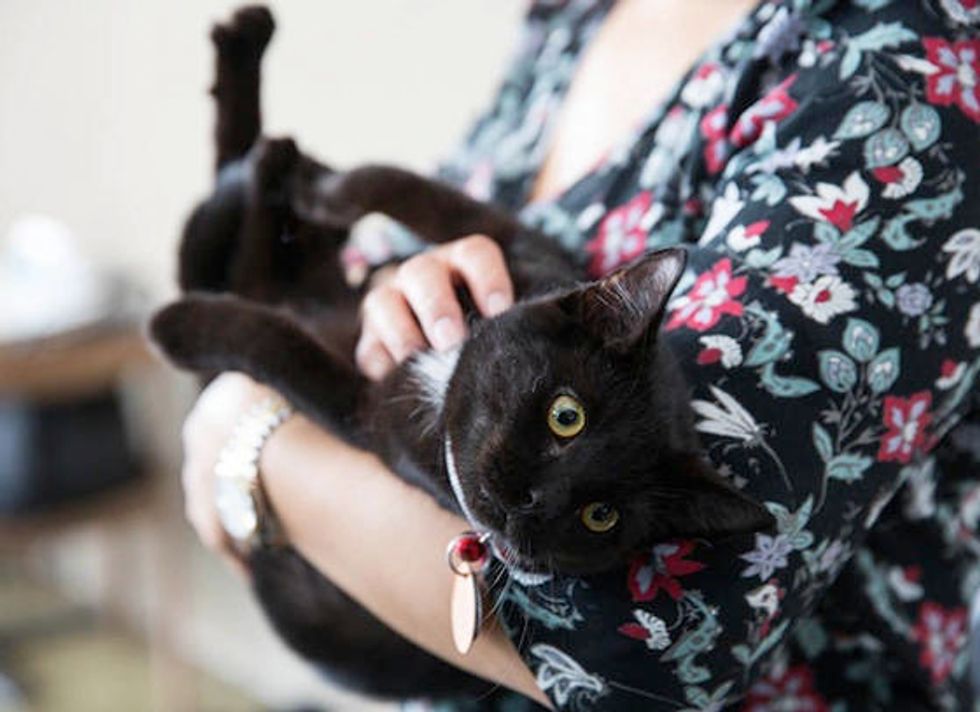 Watch these kitties in action [Video]:
Watch their Live stream.