"So one of our barn cats LOVES visiting with the horses," Alise N. said on tumblr. His name is Eric, who was taken in by his new family just recently.
Eric (barn cat) and Topper (quarter horse) are good friends. The kitty loves to visit his horse friend to nuzzle his nose.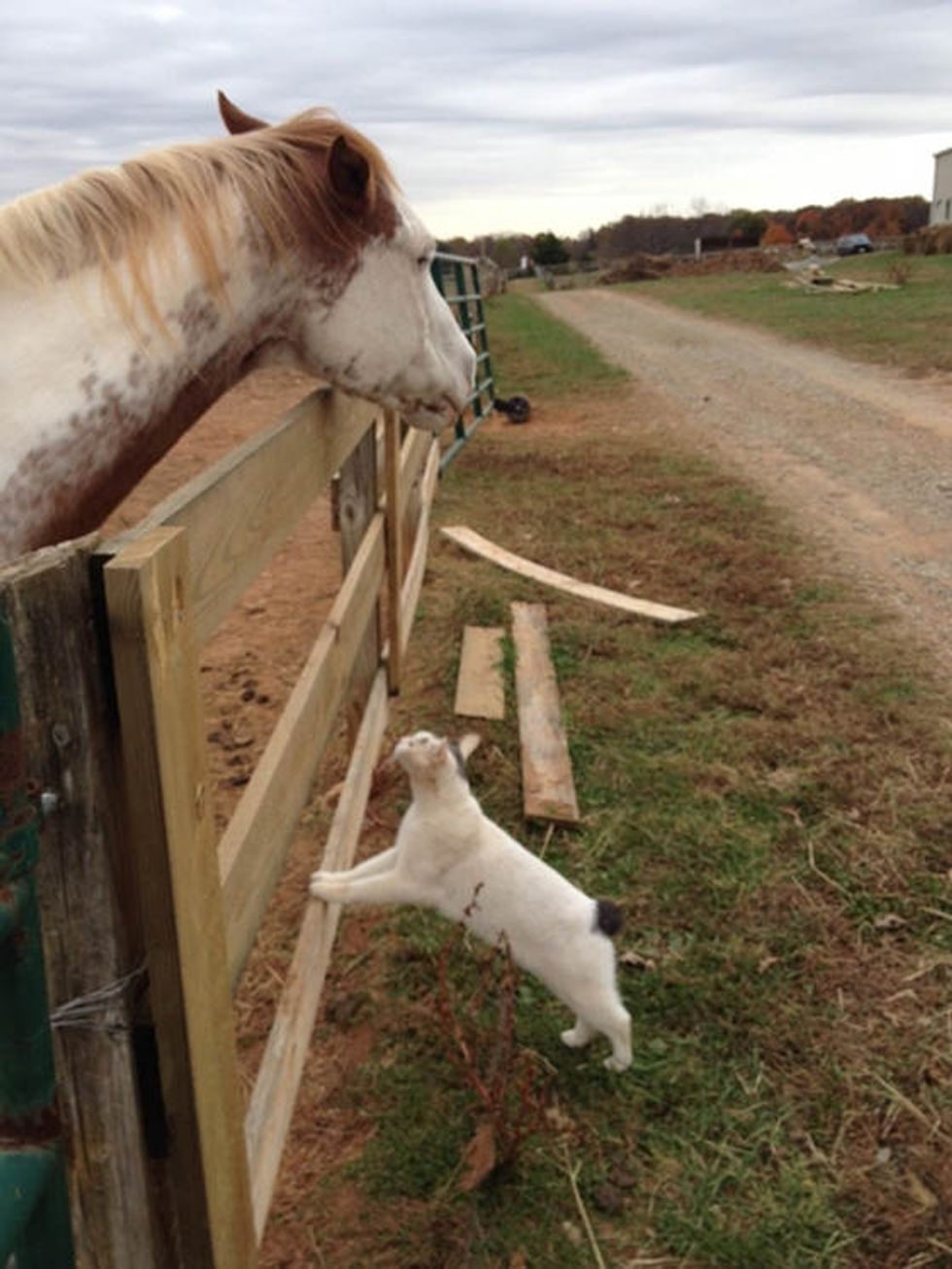 He jumps up to give Topper a headbutt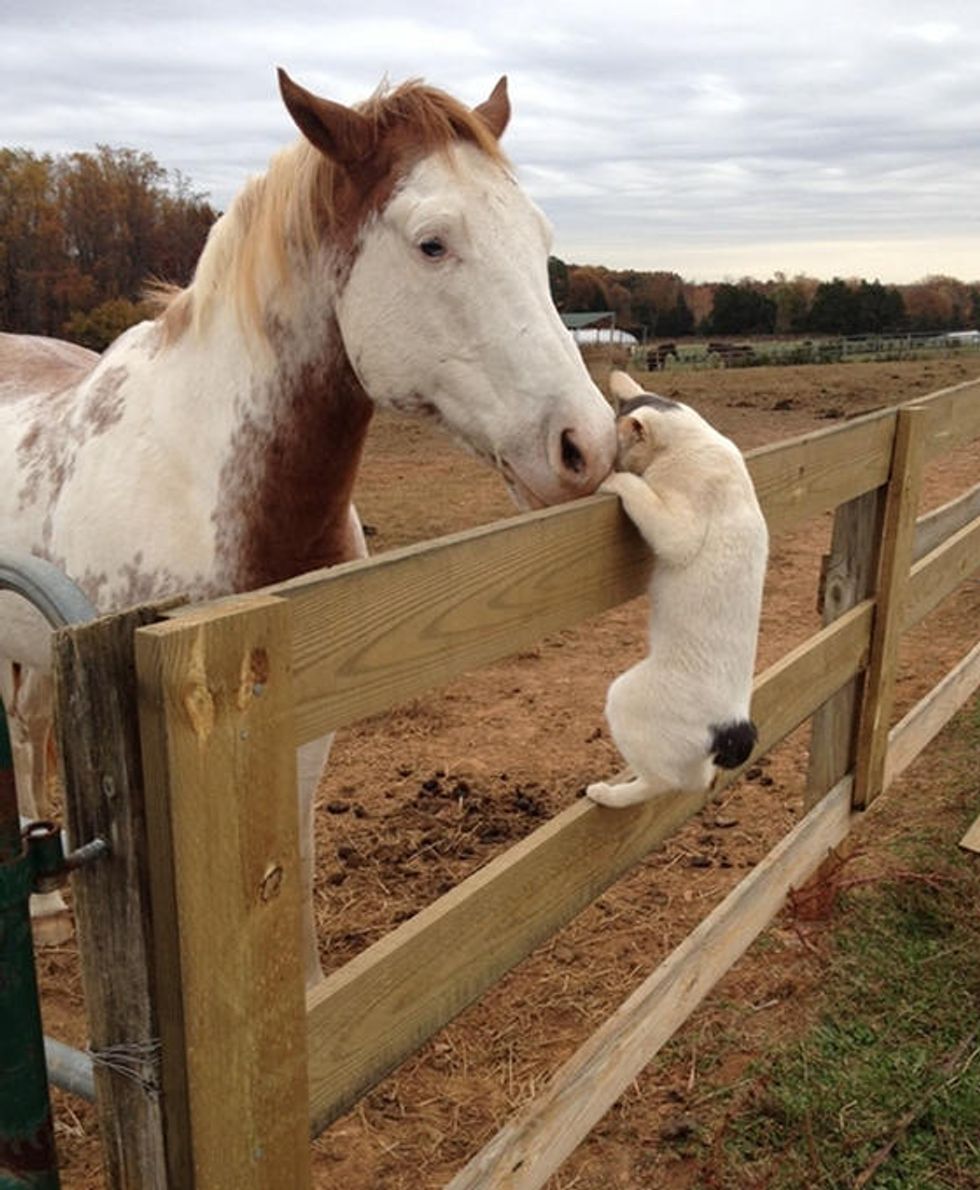 And nuzzle his nose.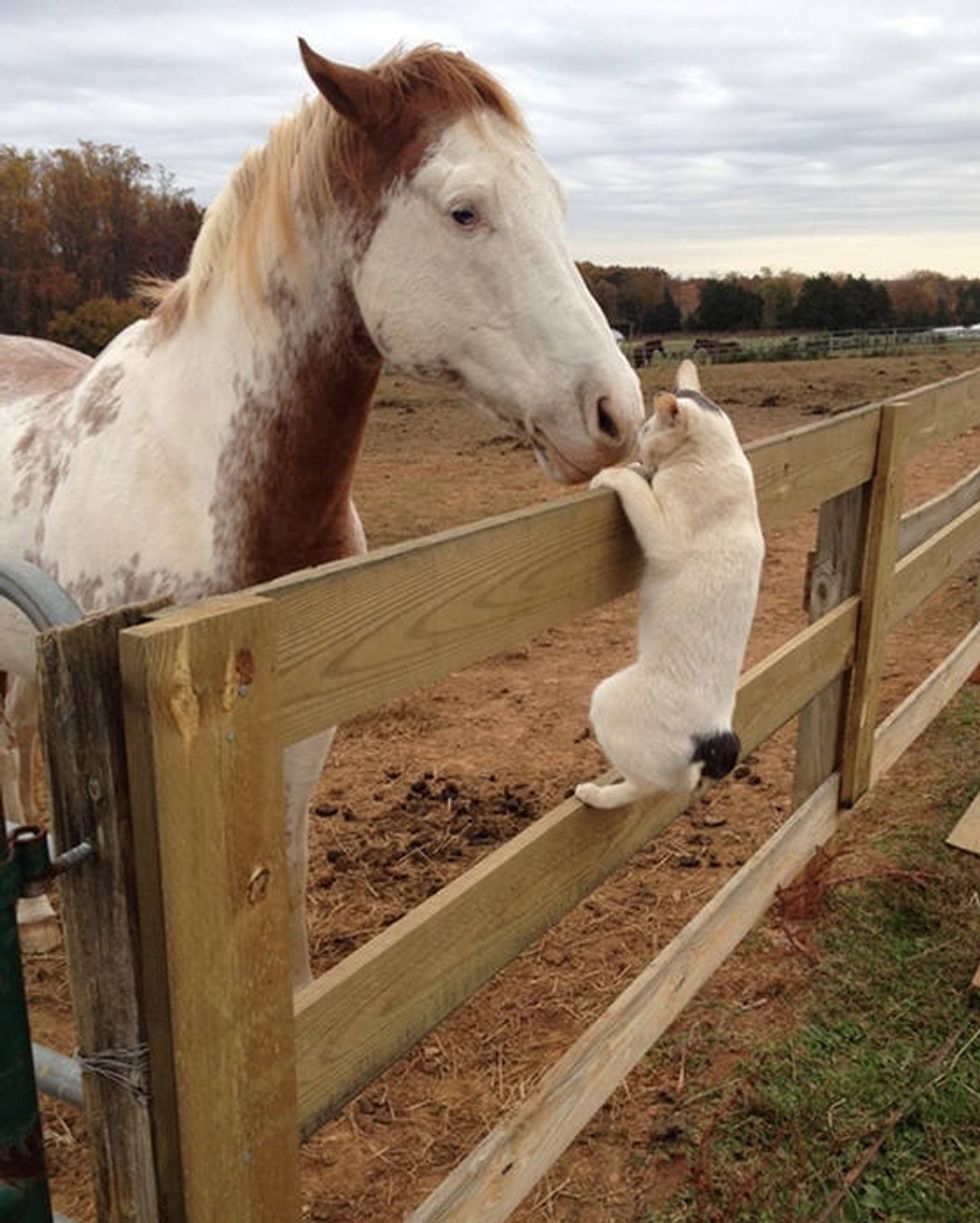 Topper returns a few love nibbles to Eric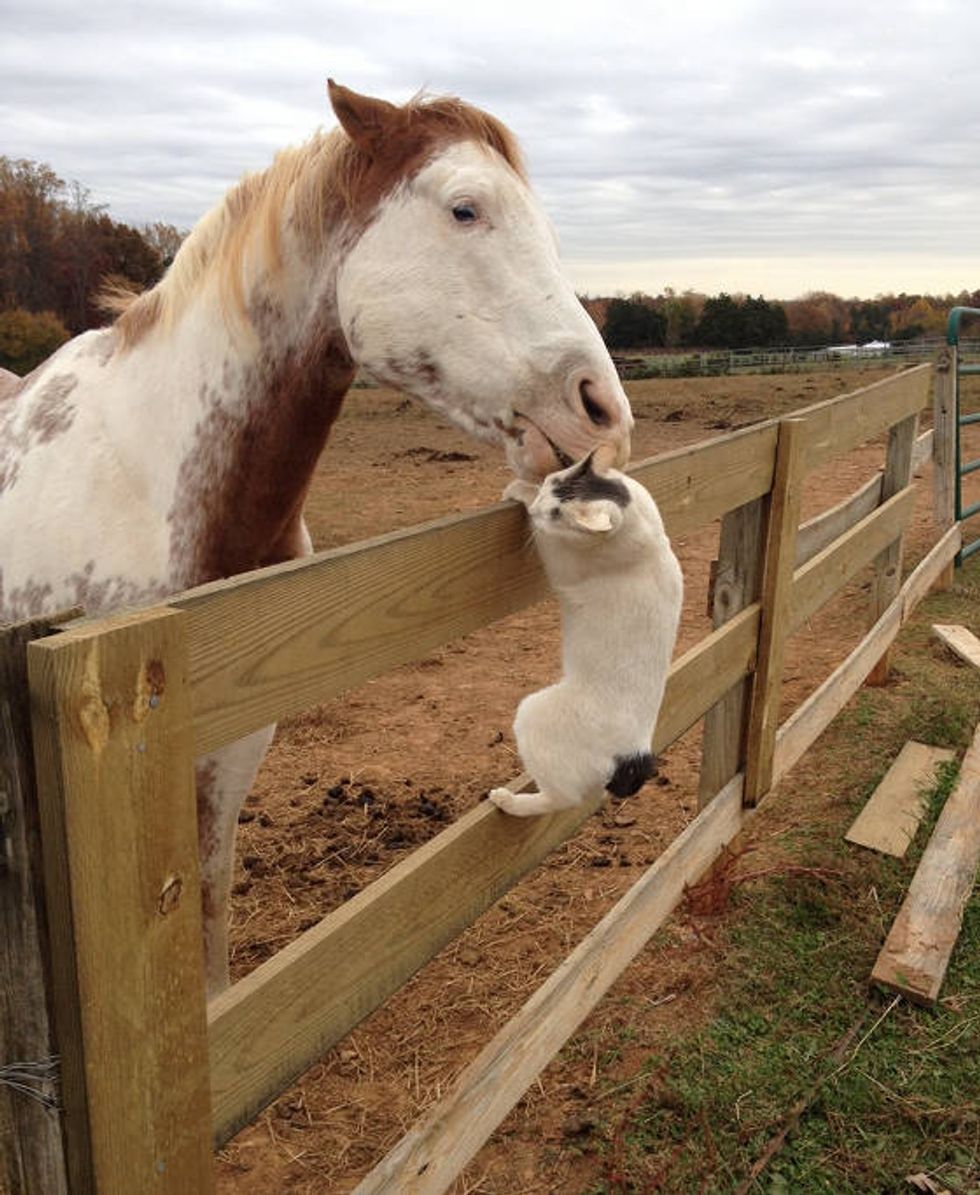 Eric slowly makes his way down. They love each other.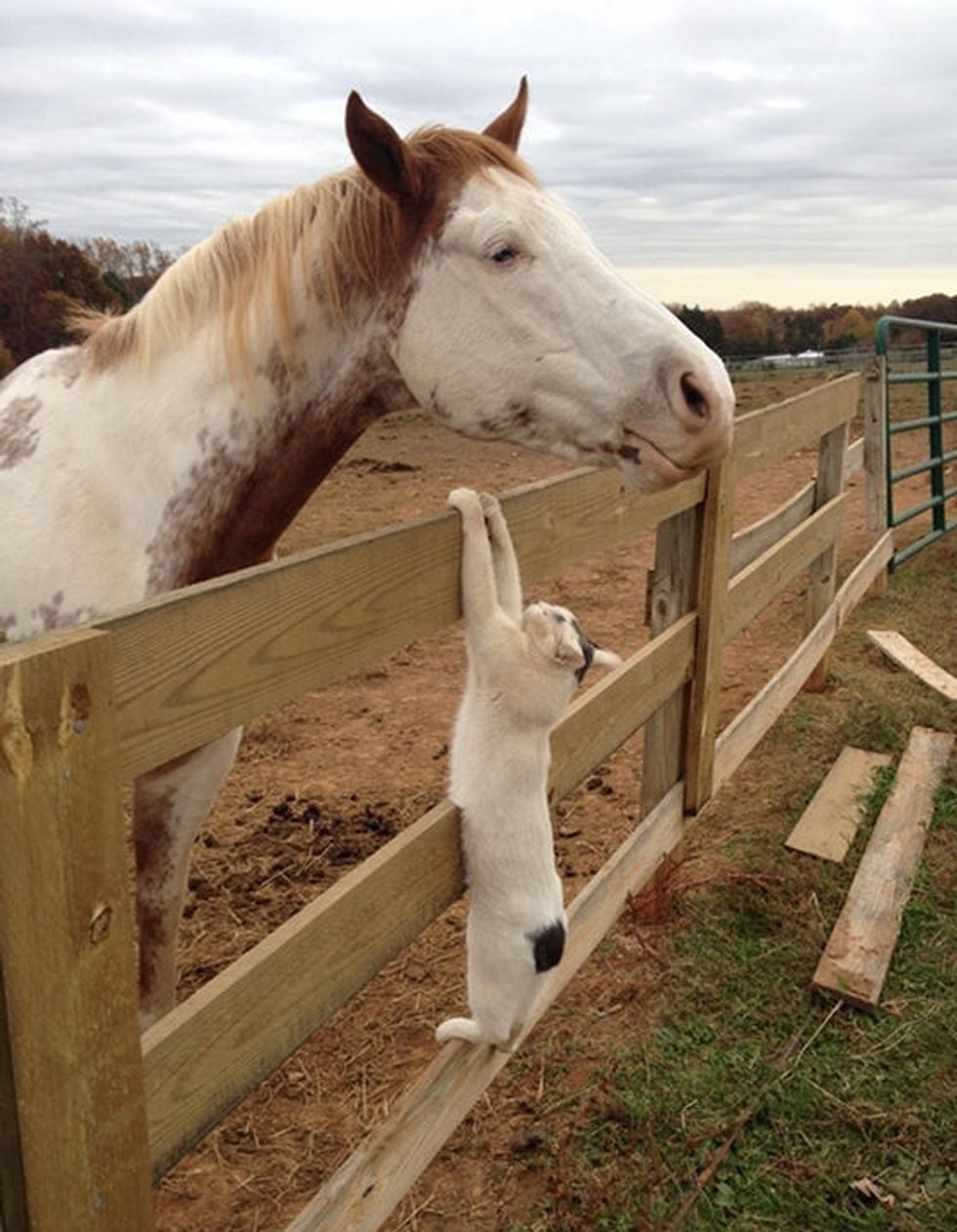 Photos by Alise via tumblr.