This calico cat loves his human so much that she decides to help him by giving him a big hug and a massage while he tries to do some gardening work in the backyard.
According to Silvia Saca, the human dad does so much hard work outside that the kitty comes to give him a massage and cuddles. They call their beloved kitty a doctor :).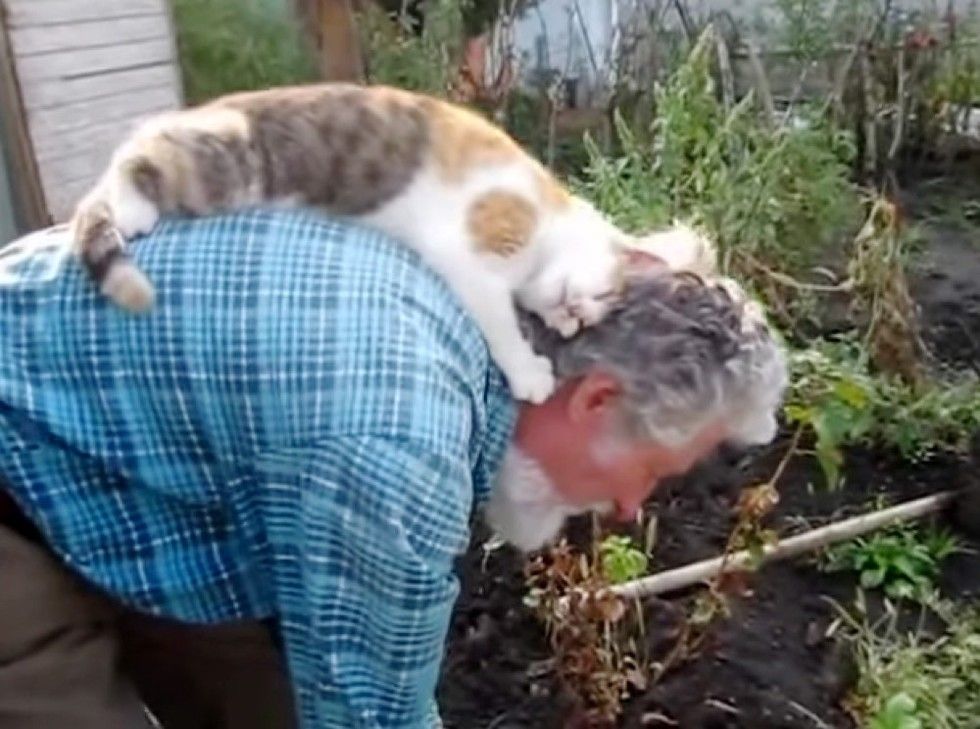 Silvia Saca
[Scroll down for full video]
That hug! Aww!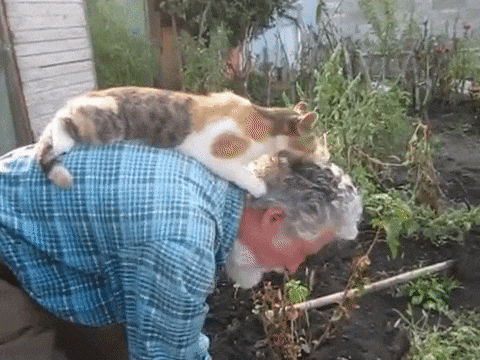 Silvia Saca
Watch the full video here: