This cat with many skills loves to go to the beach with his human dad and furry friends for adventures and fun. Ever since he hopped onto a skimboard, he's hooked!
Boomer the skimboarding cat!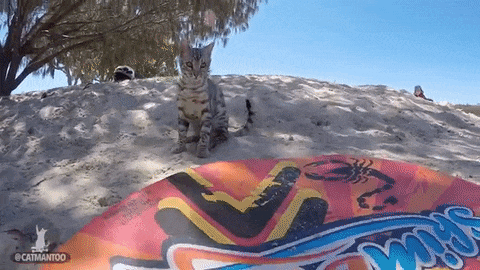 With his human dad's supervision (Robert) and guidance, Boomer has mastered the skimboard and enjoys the ride with his human by the beach.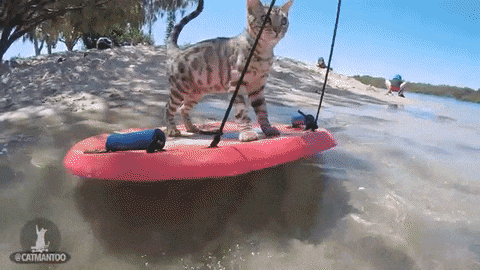 While Boomer is skimboarding, Didga (the cat) is cheering him on!

Watch the full video here:
He knows he's the king!
Share the video with your friends! (Follow them on Facebook )