This cat has incredible confidence that sets her apart. She can do any tricks just like dogs and better!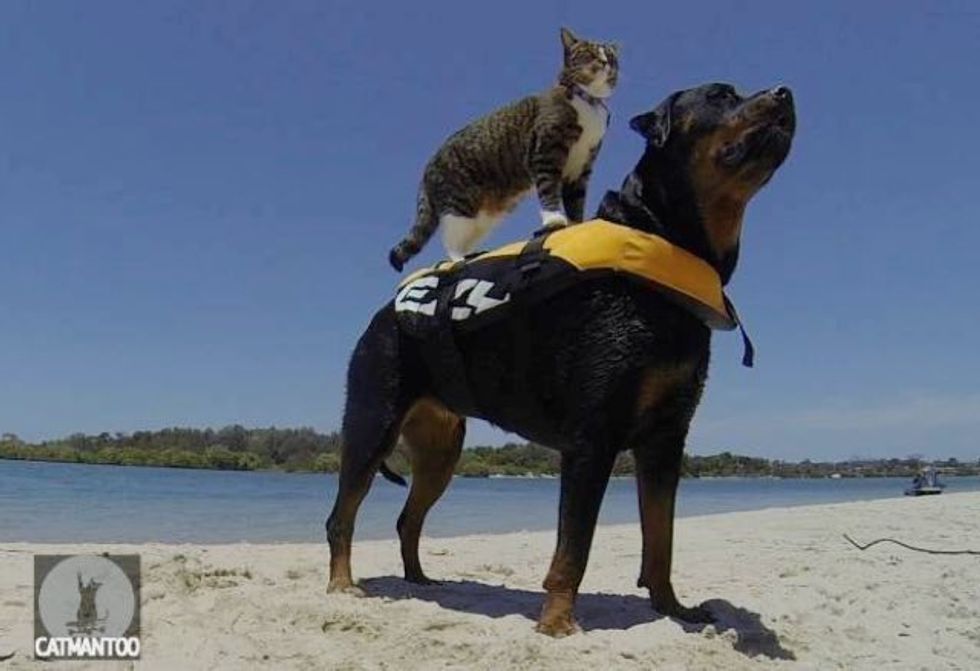 Didga, a tabby cat, grew up with a lot of dogs but she's outshone them with her natural talents. She can skateboard, surf, swim and so much more.
[Scroll down for videos]
Didga found her human at a local animal shelter, basically asking to be adopted. "She was doing all she could do to get my attention," Robert Dollwet told Huffington Post. "Well, I had to go give this cat a closer look and I was sold. Animals really do pick you if you just let them."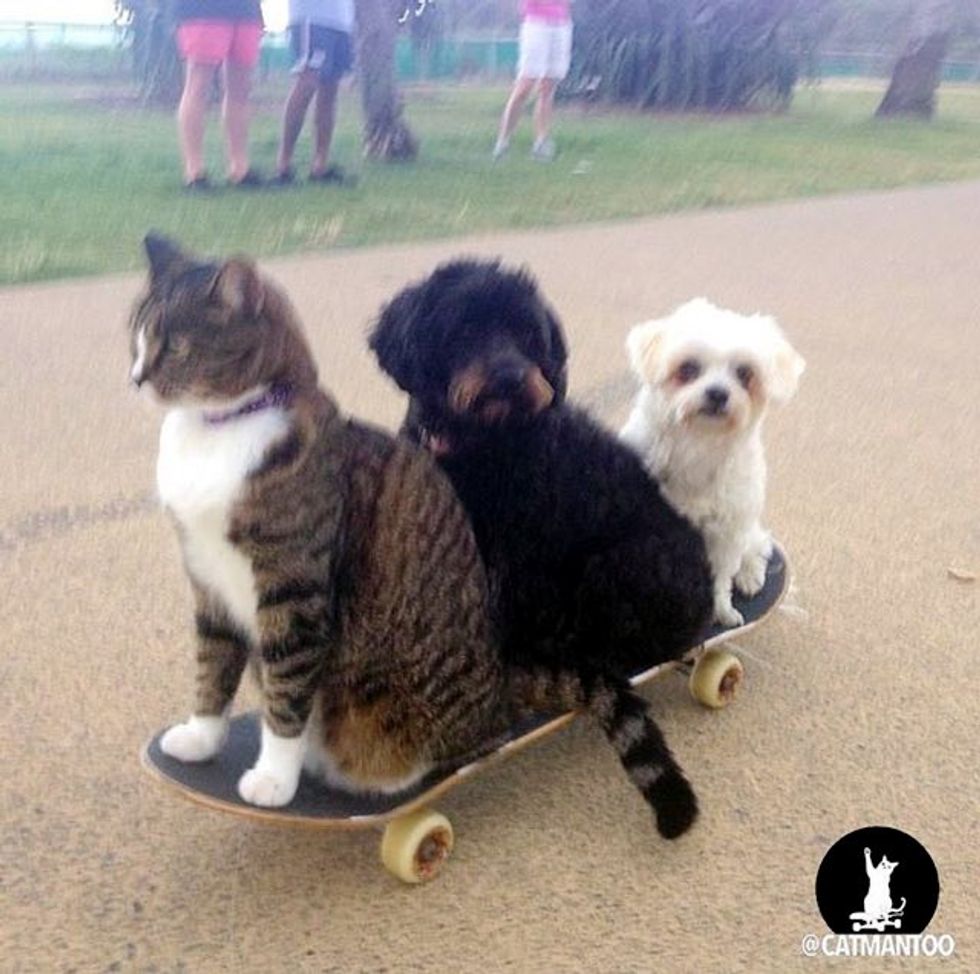 When they were out and about one day, Didga saw a skateboard and "without hesitation (she) went over and got on the skateboard." She has that natural inclination to perform.
Dollwet, an experienced dog trainer, has taught her many tricks over weeks, months, even years. "Just a little bit every day," he said. "The rest of the time is spent doing normal cat things around my house."
Where's Didga?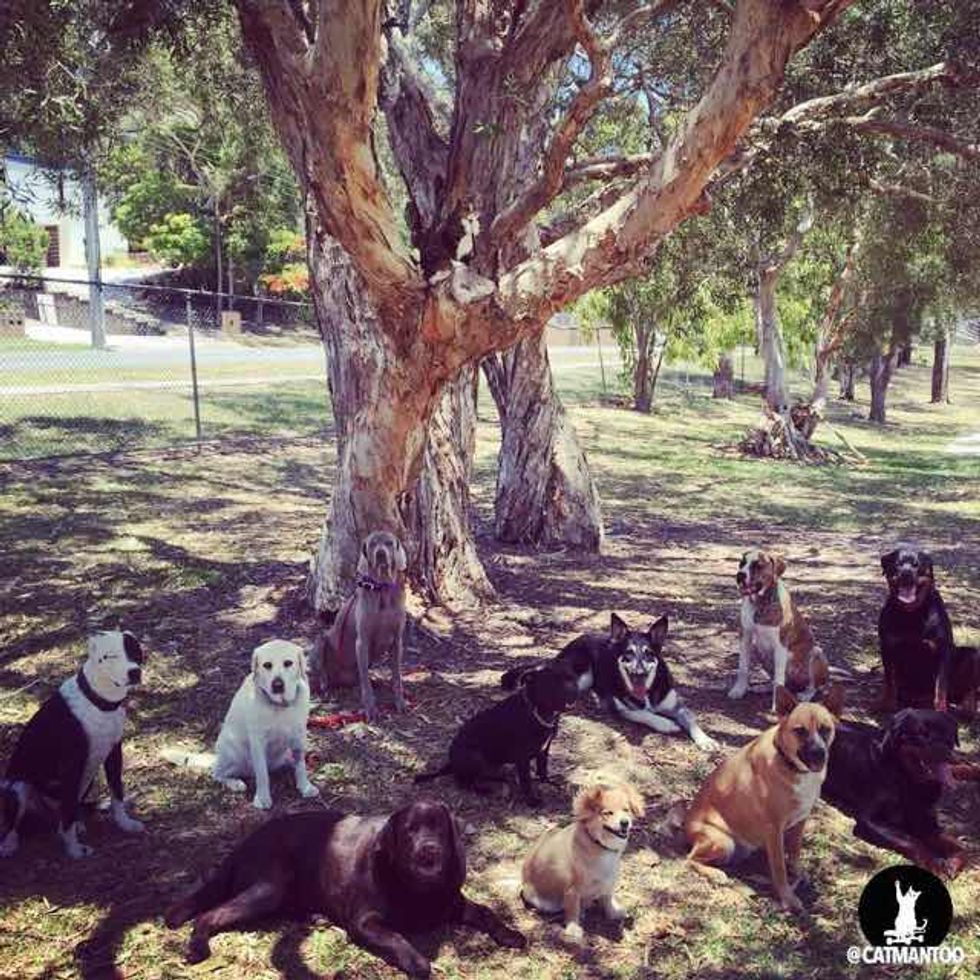 Didga is surely the leader of the pack! Follow Didga on Facebook.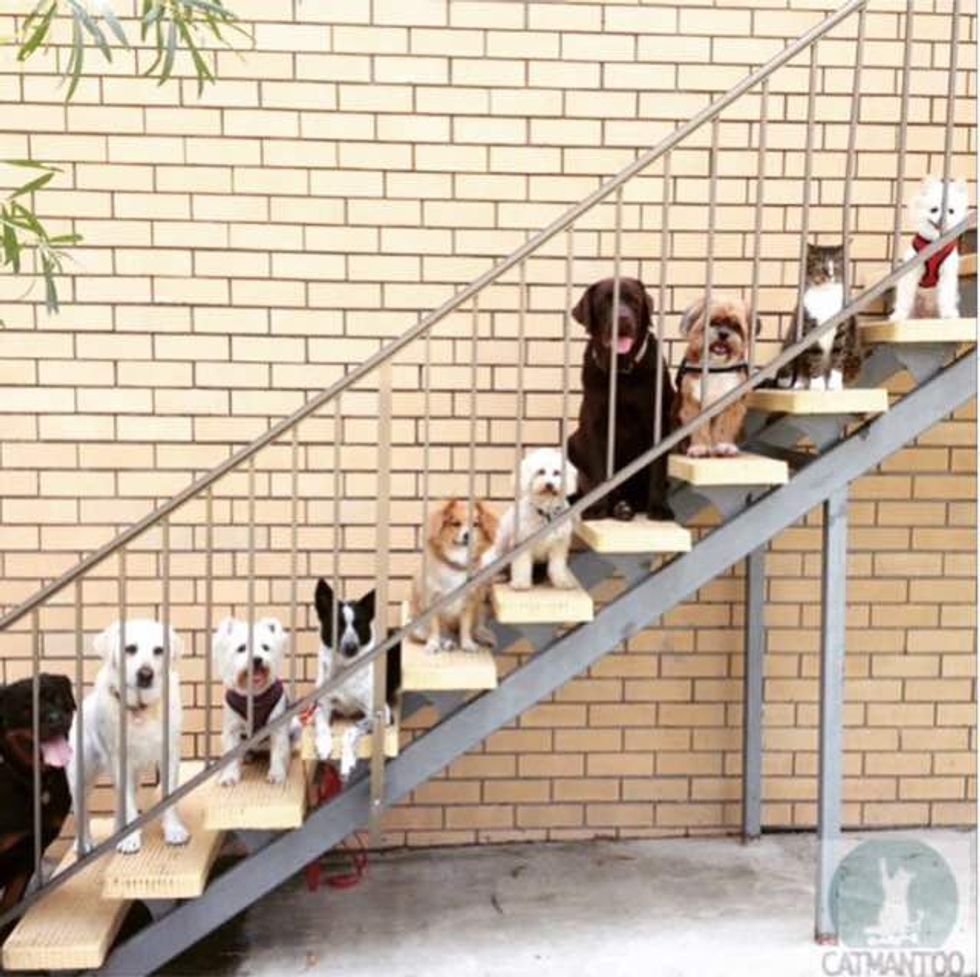 Watch Didga do these amazing tricks:
Watch video: 3's not a crowd.