They say cats aren't fans of water, but this smart feline knows just how to get around water without getting wet. Didga the incredible cat would jump on anything that floats on the pool.
When she sees a floatie, she hops on it.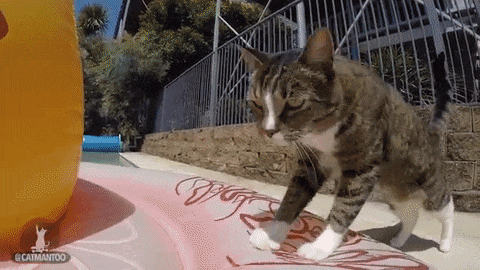 YouTube/Catmantoo
When she sees her friend Ice the dog swimming, she hops on him.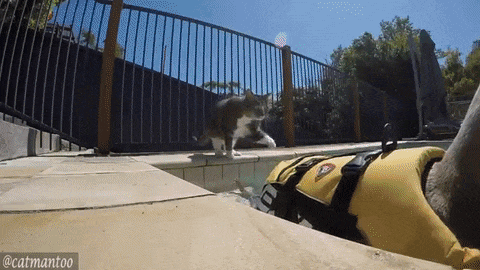 YouTube/Catmantoo
Watch video: Didga lounges on a pool float
Watch Didga and Ice hanging out at the pool:
She is one cool cat! Share the videos!