A tabby cat taught his new feline friend how to summon food with a bell.
Their humans thought it was adorable how the new kitty learned the trick so quickly, but little did they know what was about to come.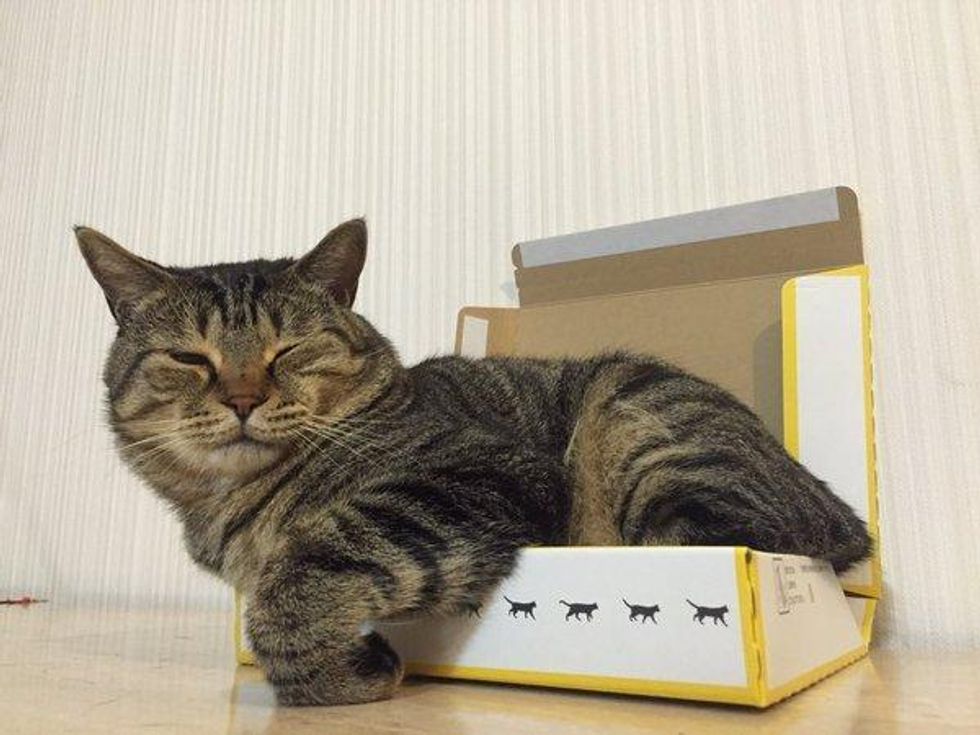 @b_ru_ru
This gorgeous tabby cat, Kijitora, is one smart cookie. Early on, his humans noticed just how easy it was for him to learn new tricks.
They got him a bell and his favorite treats. It didn't take long for the tabby boy to successfully man the bell and get what he wanted.

His humans thought they were teaching him a trick, but turns out, Kijitora had turned the game around and trained his humans to summons his favorite treats.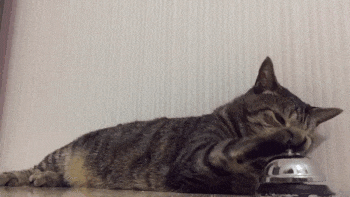 @b_ru_ru
Then one day, the family brought home a new feline friend. His name is Black and White (B&W).
"He is a rescued stray estimated about 1 year old, neutered and vaccinated," the human wrote via twitter.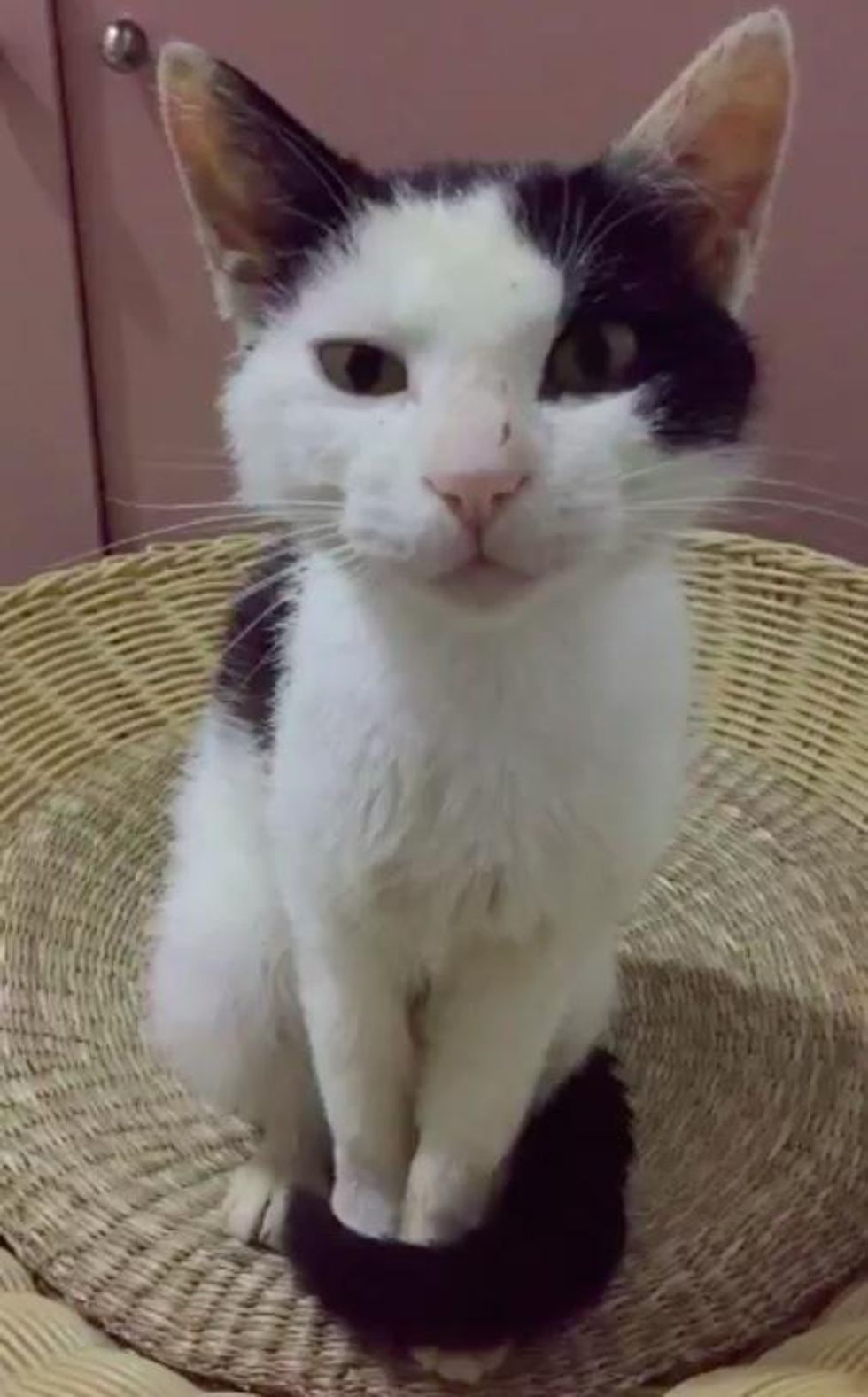 @b_ru_ru
The day after B&W arrived, Kijitora decided to make him his brother for life.
After an introductory bath, they cuddled up together for a nap. Later on that day, the tabby cat showed his new brother the magic device that would get them treats.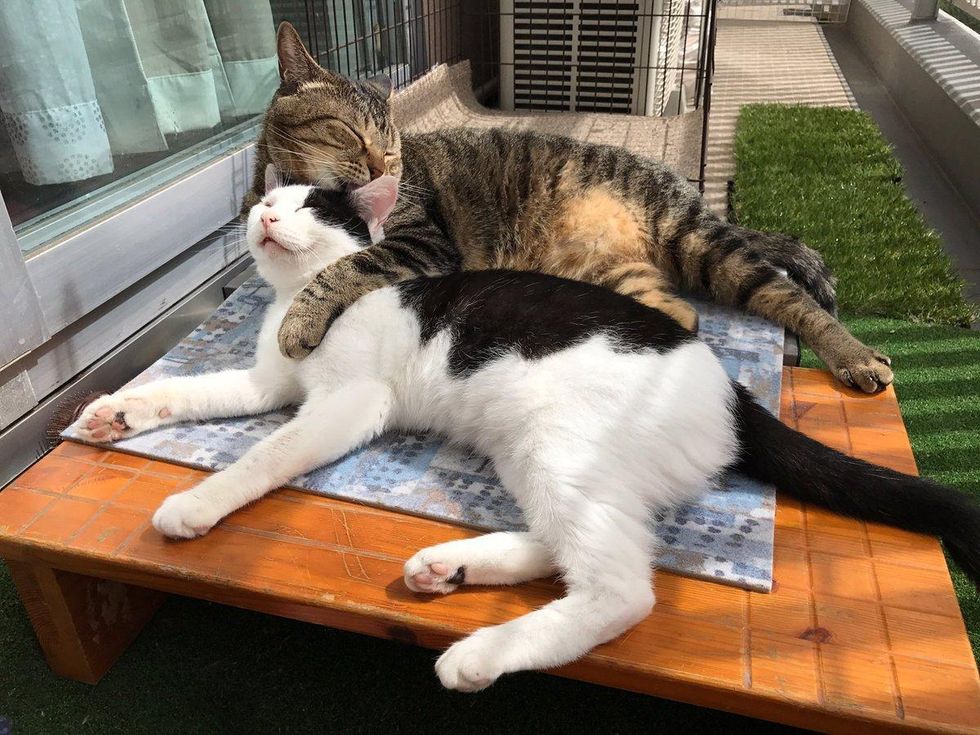 @b_ru_ru
"He learned to use the bell after his first try," the human shared on twitter.
After that episode, the duo conspired a plan which turned the bell ringing trick into madness.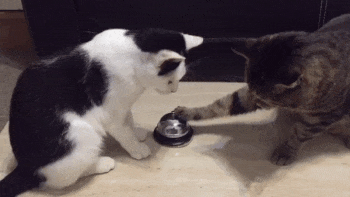 @b_ru_ru
What works better than having two kitties ringing the bell, demanding treats at the same time!
The humans don't stand a chance! Watch this video:
注文の多い料理店 https://t.co/QWYlJWOPmf

— ねこナビ編集部@VR動画公開中 (@ねこナビ編集部@VR動画公開中) 1474201935.0
They even got a second bell so that both kitties could have their own.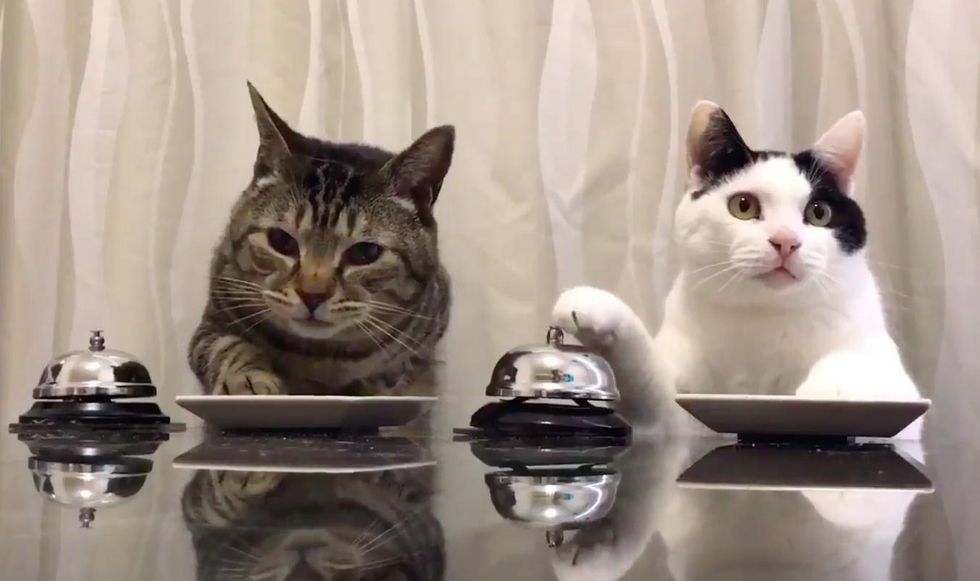 Though sometimes they do prefer sharing one bell... Watch this video:
横に並んで注文 https://t.co/lQYeyfnsMC

— ねこナビ編集部@VR動画公開中 (@ねこナビ編集部@VR動画公開中) 1490863422.0
After the two buddies are satisfied with their humans' butler service, they lick their lips and snuggle up together for some Zs.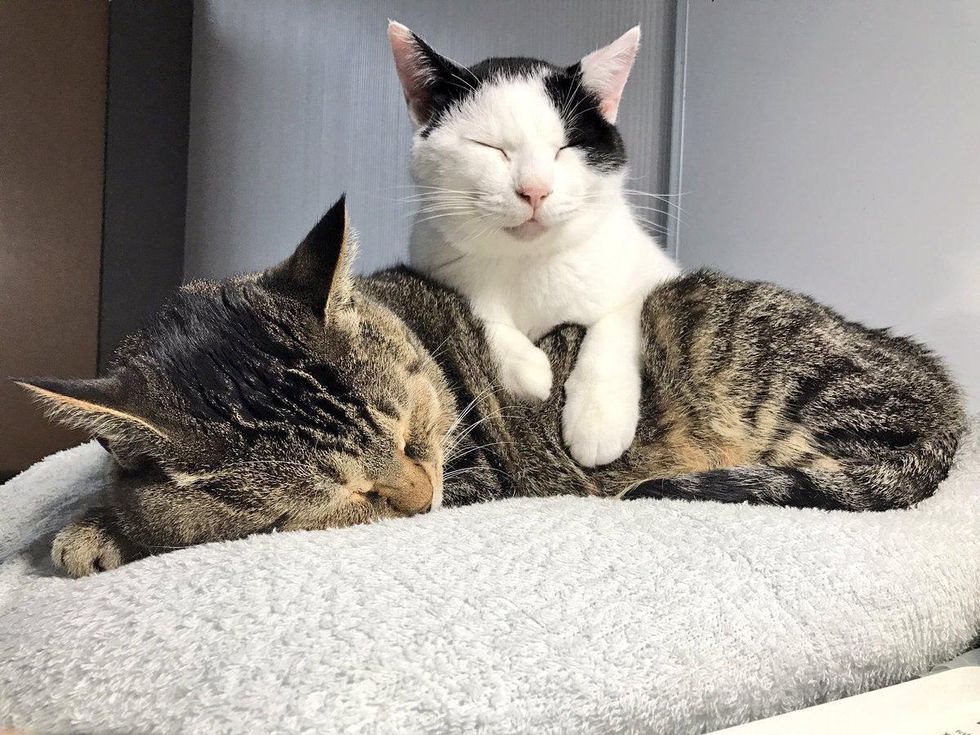 @b_ru_ru
Share this story with your friends. Follow these two besties on twitter.
Related story: Parrot Speaks Meow to Her Kitty Followers, It's Amazing!