When Julie found a black kitten outside, hiding behind a bike, she never expected that this little guy would change her life forever.
Meet Jones!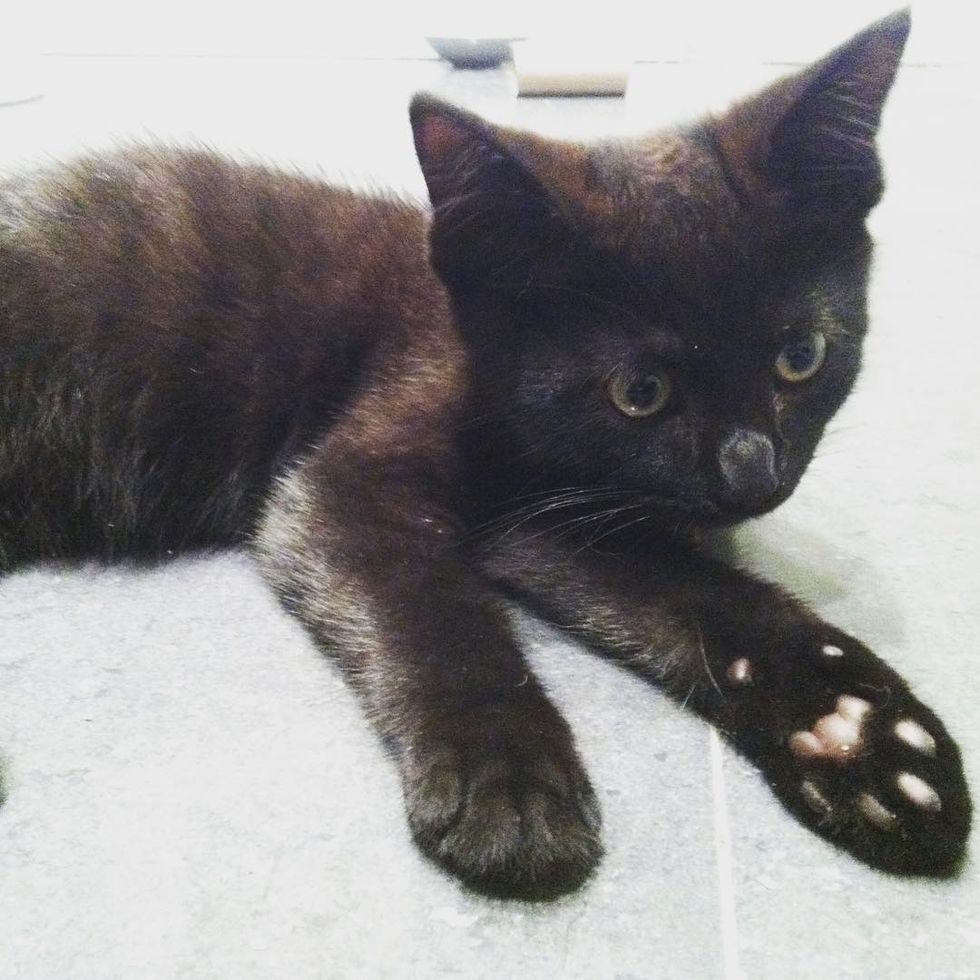 Julie @cat.school
Little Jones was found as a stray, wandering on the streets of Toronto. Julie heard a faint meow from outside her home and decided to investigate. "I found him hiding behind a bike. As I approached, he darted under the porch. I texted my husband to come help," Julie shared with Love Meow.

Bryan, Julie's husband, managed to get the kitten out to safety. "He was alone, tiny and covered in fleas."
Their initial plan was to find the kitten a home since their dogs showed no interest in sharing the same house with the kitten, but the little black kitty had a different plan - he was determined to win them over.
Eventually the dogs started to accept him and even tolerate his antics. The couple knew that the kitty had chosen his home.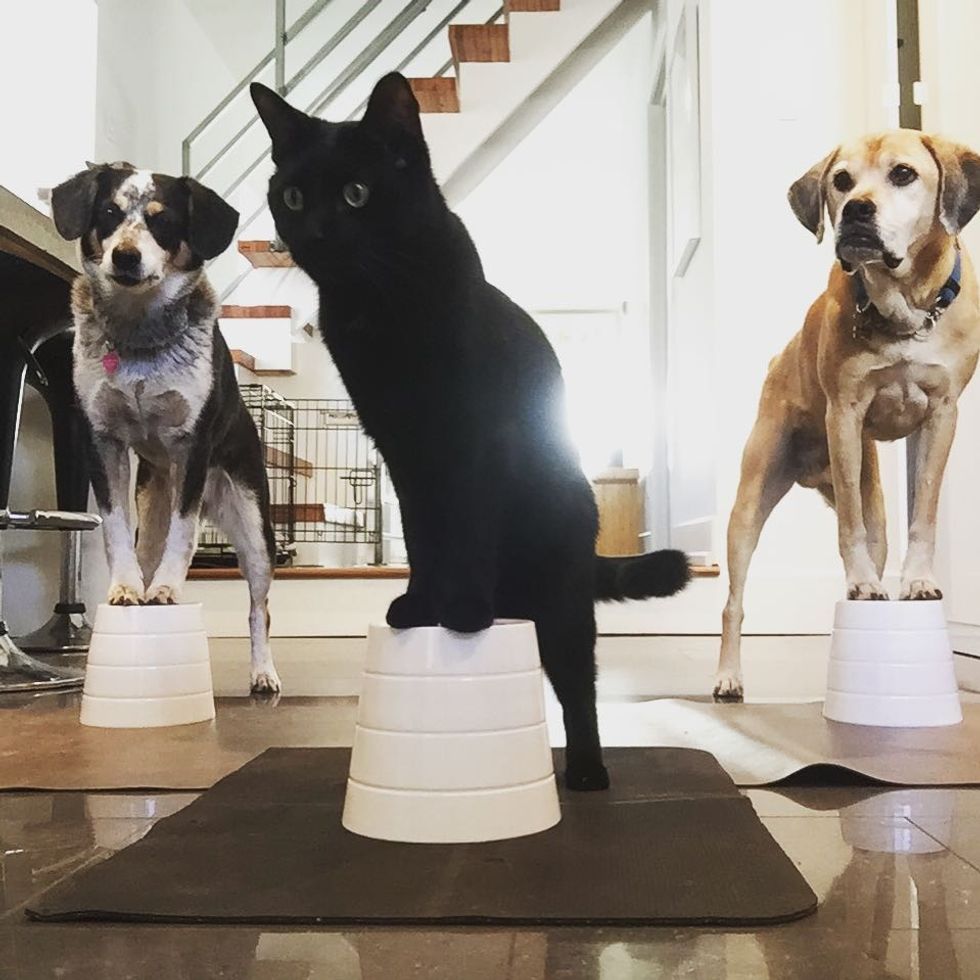 Julie @cat.school
Jones wanted to do everything the dogs did. He would watch and mimic the dogs as Julie taught them tricks.
"When I trained the dogs, he showed up to learn and I couldn't think of any reason why he shouldn't do training, too. So I started to teach him tricks," Julie told Love Meow.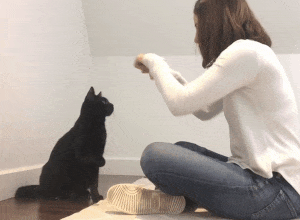 Julie @cat.school
Every time Julie shows her cat something new, he is always very eager to learn. Jones is so quick to grasp a new trick that it pushes his human to get creative. Now they even have come up with their very own cat handshake.
Watch their secret cat handshake in this video:
Jones learns everything through positive reinforcement - his favorite cat treats, praise, and lots of pets along with a clicker.
He loves to spend time with the dogs and his human mom, and even goes on walks and explores with his canine friends.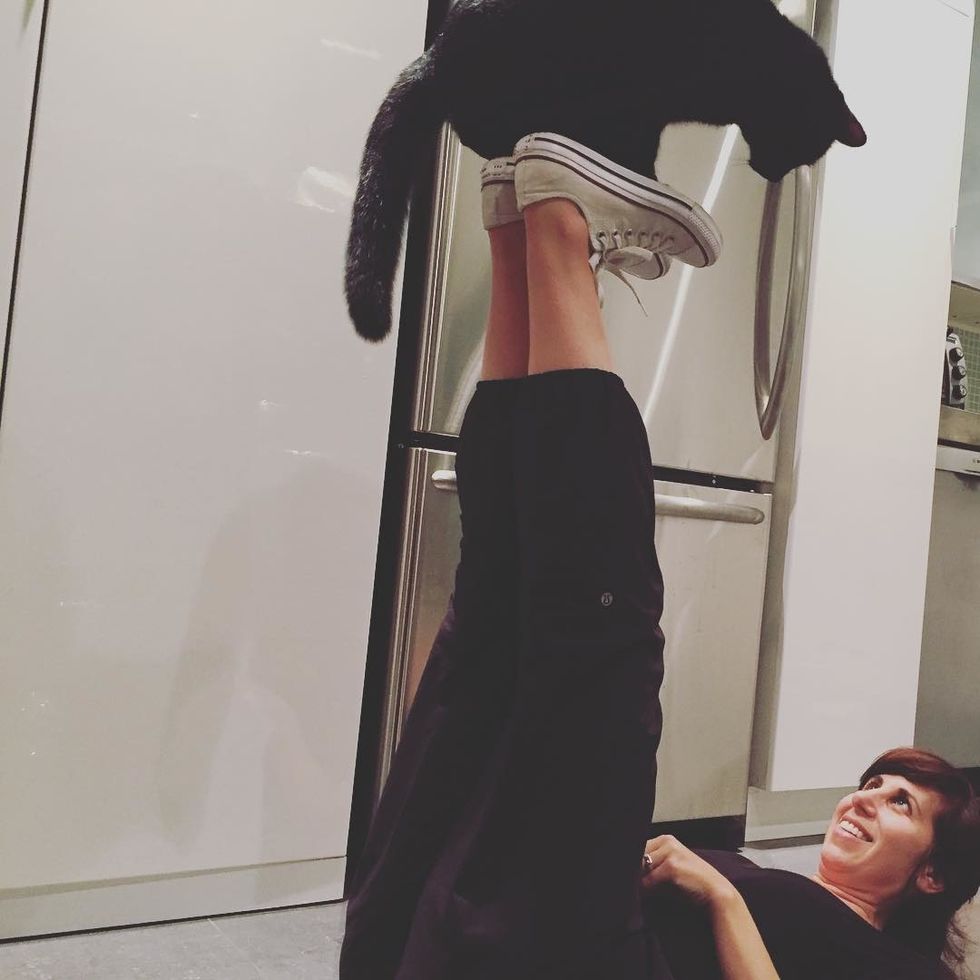 Julie @cat.school
Julie was so inspired by Jones that she started sharing videos of him doing various tricks on Instagram.
It has attracted many people whose cats also share the same enthusiasm as Jones.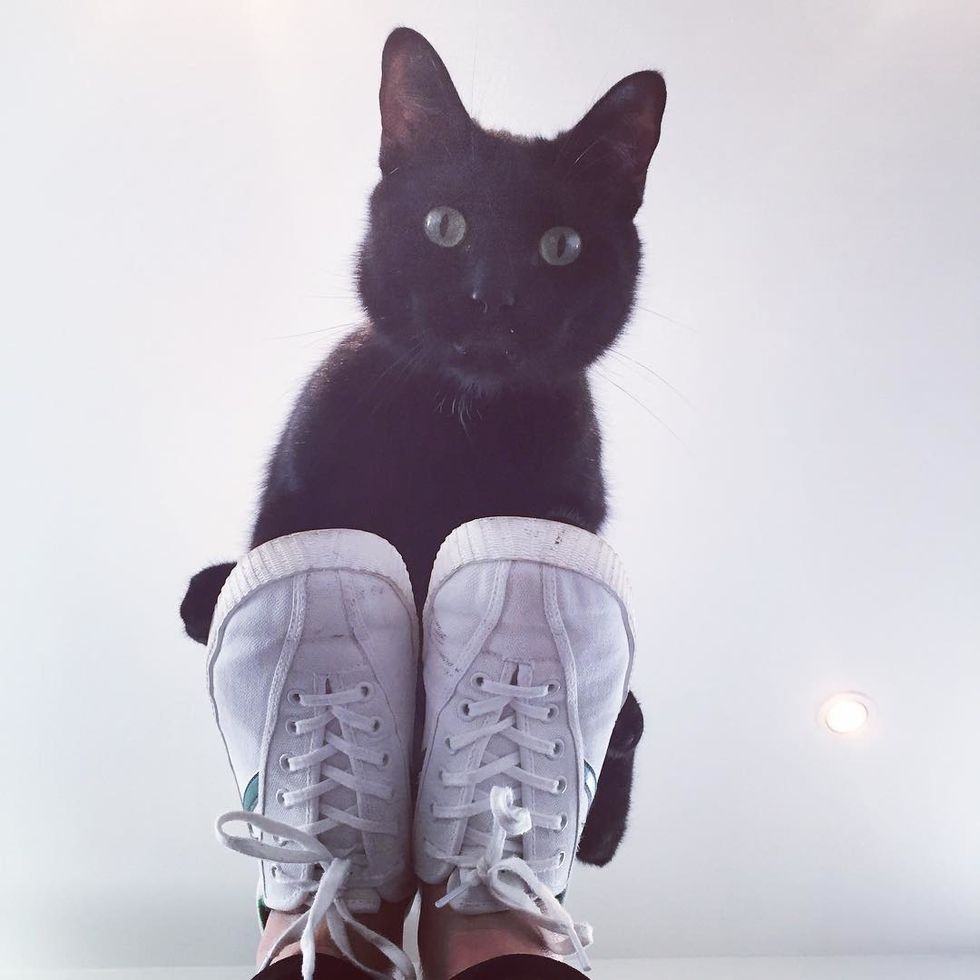 Julie @cat.school
Jones is a pro when it comes to learning.
He knows he will be rewarded with his favorite treats, praise and lots of lovin'. It gets him excited.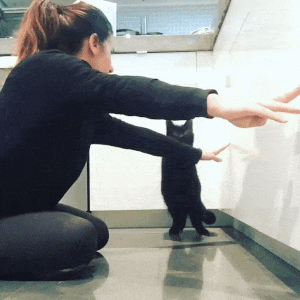 Julie @cat.school
Jones believes that he can do anything that dogs can do while dazzling others with his good looks.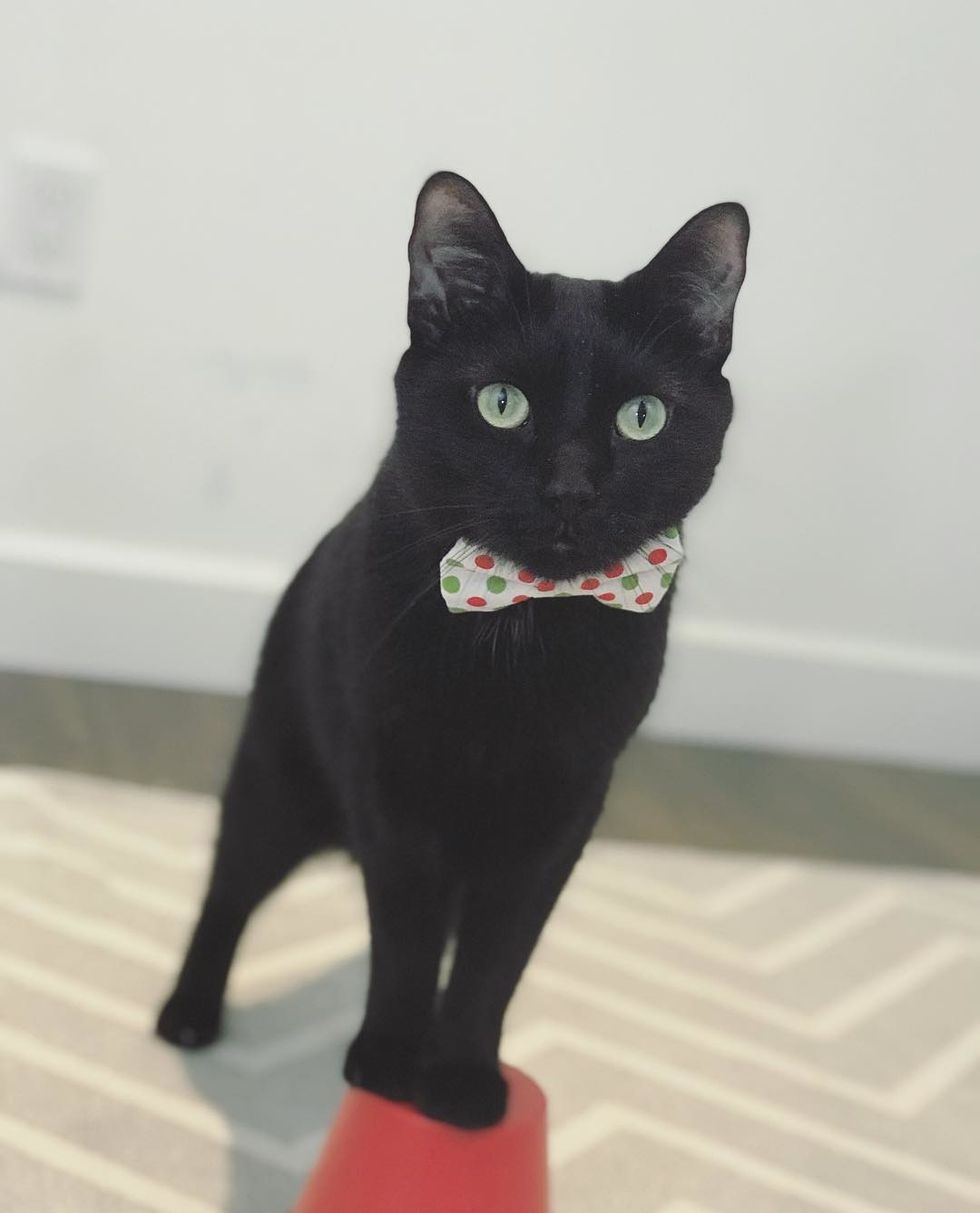 Julie @cat.school
Secret cat paw-shake. :)
Share this story with your friends. Follow Jones on Instagram @cat.school.
Related story: Stray Cat Saved from the Cold Brings Six Mini "Panthers" to Her Rescuers