A beautiful stray cat was taken in by a good Samaritan when the temperatures began to drop. Within a couple of days, the kitty's belly was noticeably growing..
Meet Belle the cat!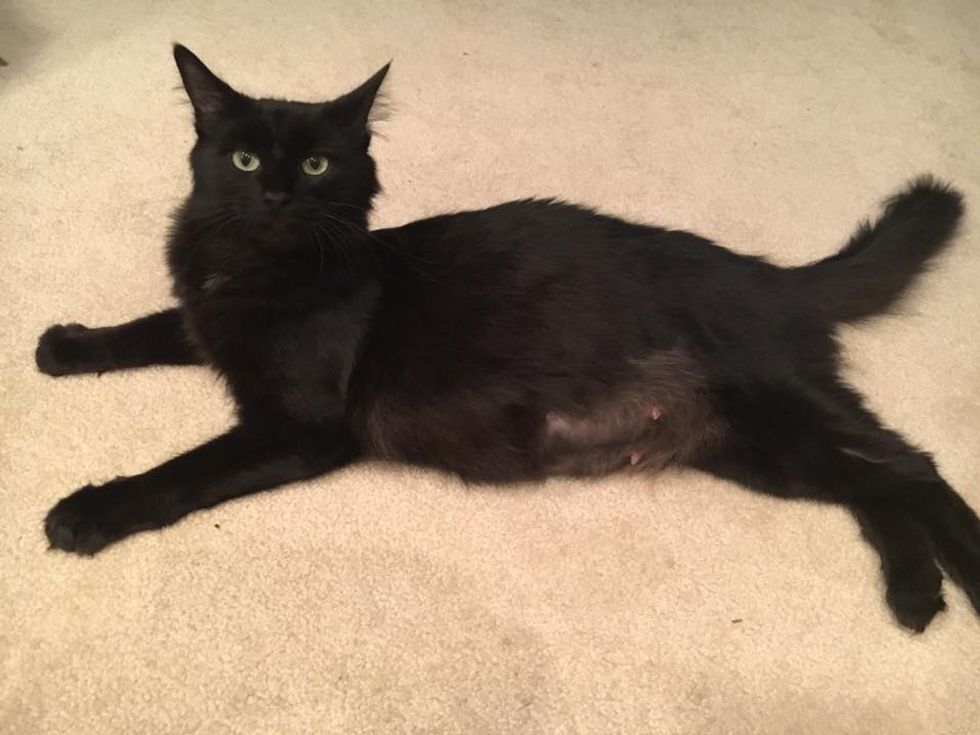 LAPS Foster Kittens
Belle became a stray after her former human relocated. "She was a companion until her human moved and sadly left without her," LAPS Foster Kittens said. "Being a trusting and affectionate girl from the day we brought her home, we believe she was loved, but whatever the circumstance, she was left behind."
A kind neighbor found her and began feeding her until the weather changed in late November, they decided to bring her in. That's when they noticed that she was pregnant.
Concerned for her well being, they brought her into LAPS (Langley Animal Protection Society) and Narod the foster mom took her into her loving home.
They named her Belle after Disney's Beauty and the Beast. On December 27th Belle gave birth to six tiny mini-me's (four boys and two girls).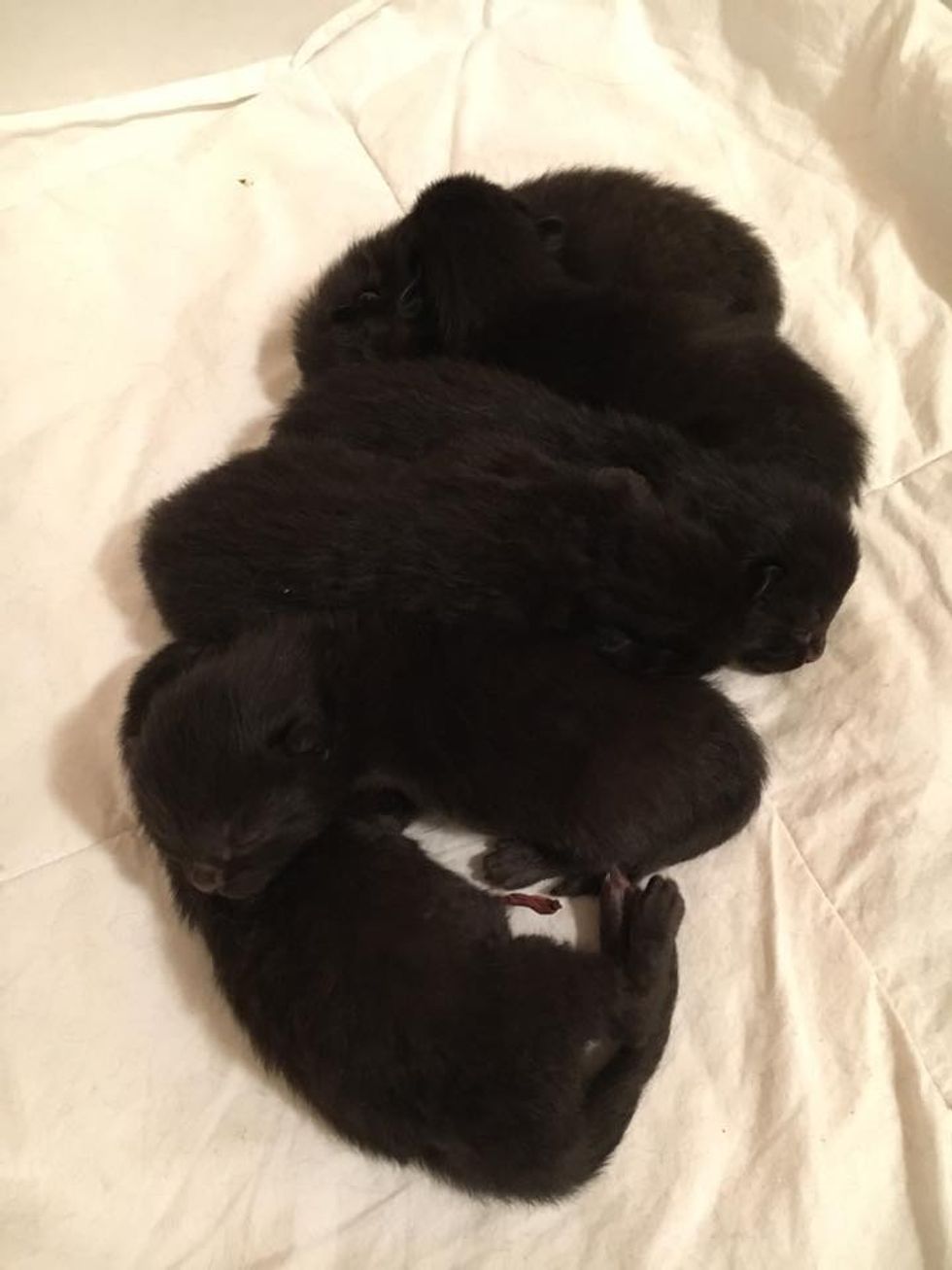 LAPS Foster Kittens
"Rather than being left alone outside to birth and care for 6 kittens in this cold winter weather, Belle has been given a safe place to live with her new babies," LAPS said.
These little furballs may be tiny but they eat like beasts. "Noisy, nursing and being ridiculously adorable. It's been a struggle telling these little ones apart."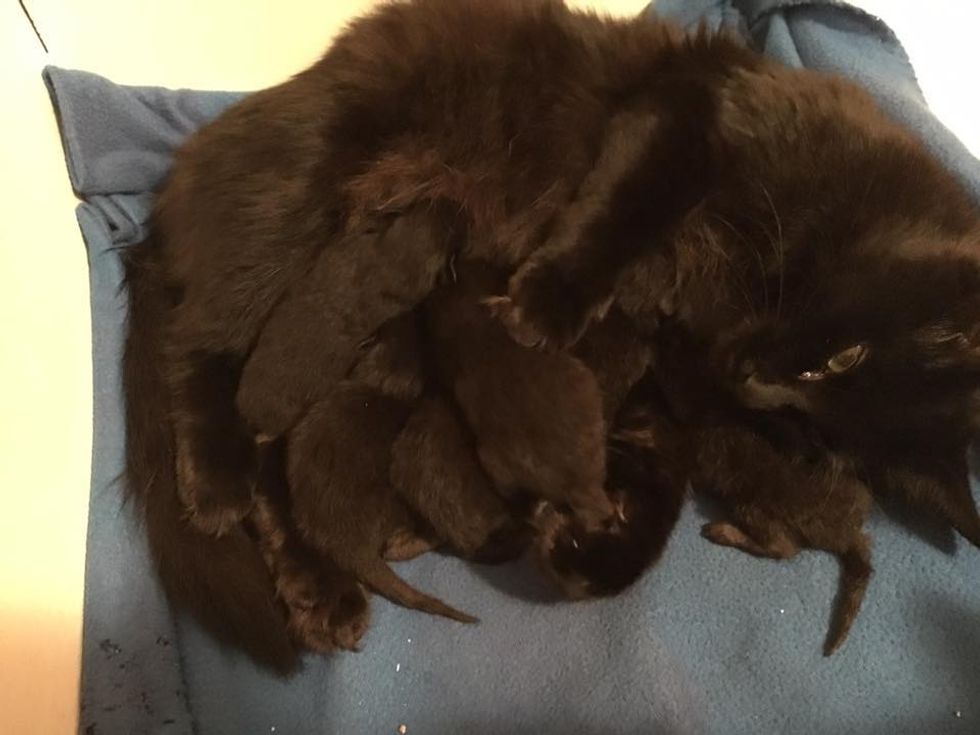 LAPS Foster Kittens
Once their eyes opened, their personalities came out in full swing. They were adventurous, curious, and extremely playful.
Cogsworth is the runt of the litter, but she walks the fastest. She may be tiny but oh so mighty.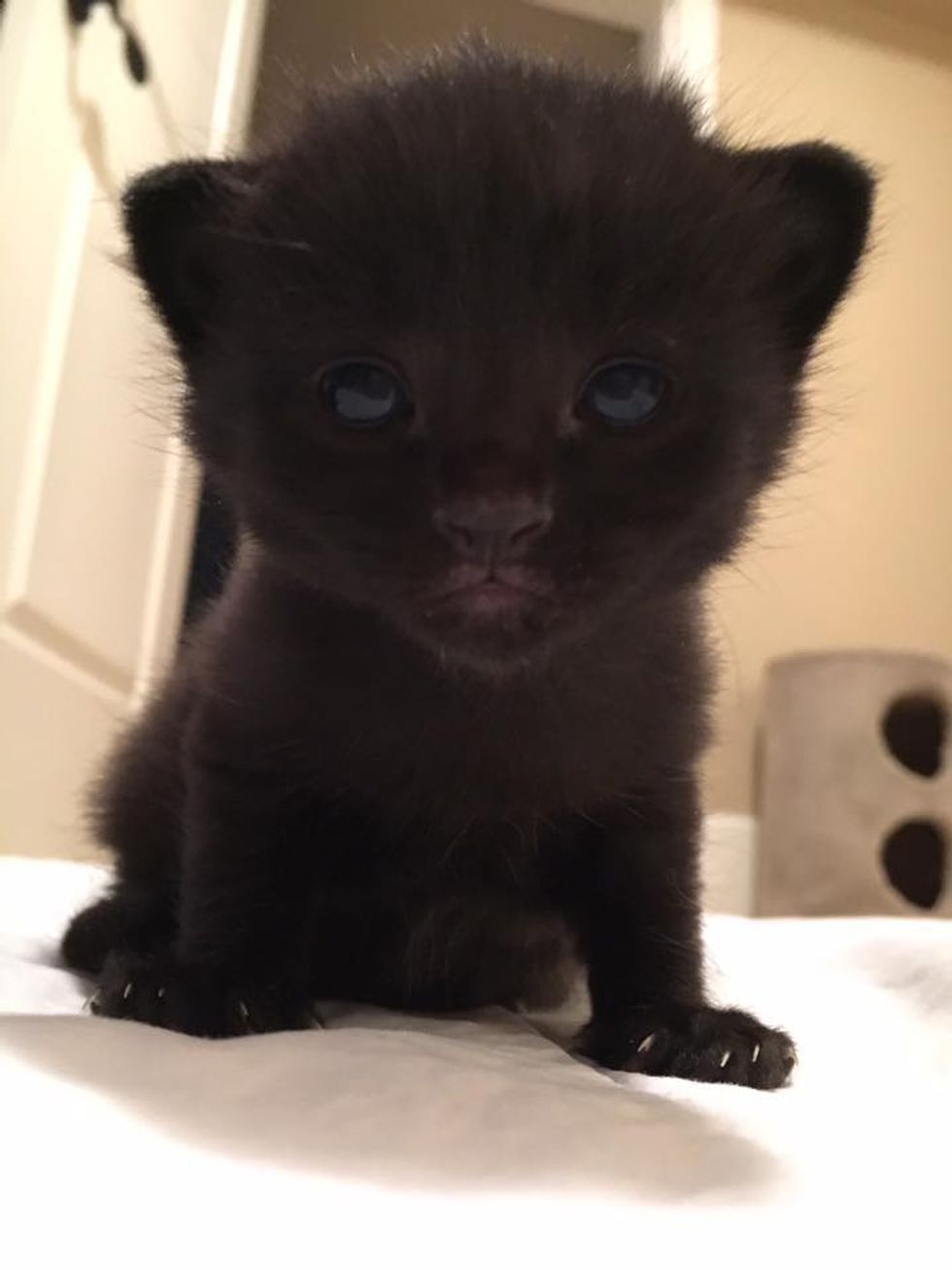 "Walt decided he's a big boy... He peed in the litter box, then had a couple of pieces of baby food, followed by some water."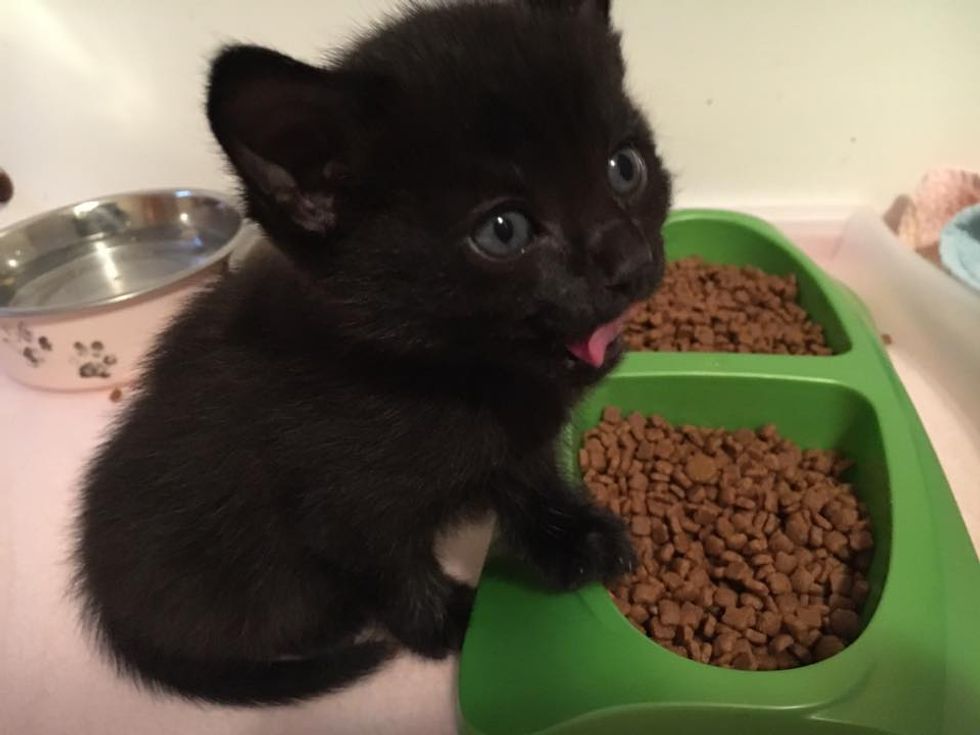 LAPS Foster Kittens
The tiny "panthers" follow mama Belle everywhere she goes, learning how to be a big kitty from their momma.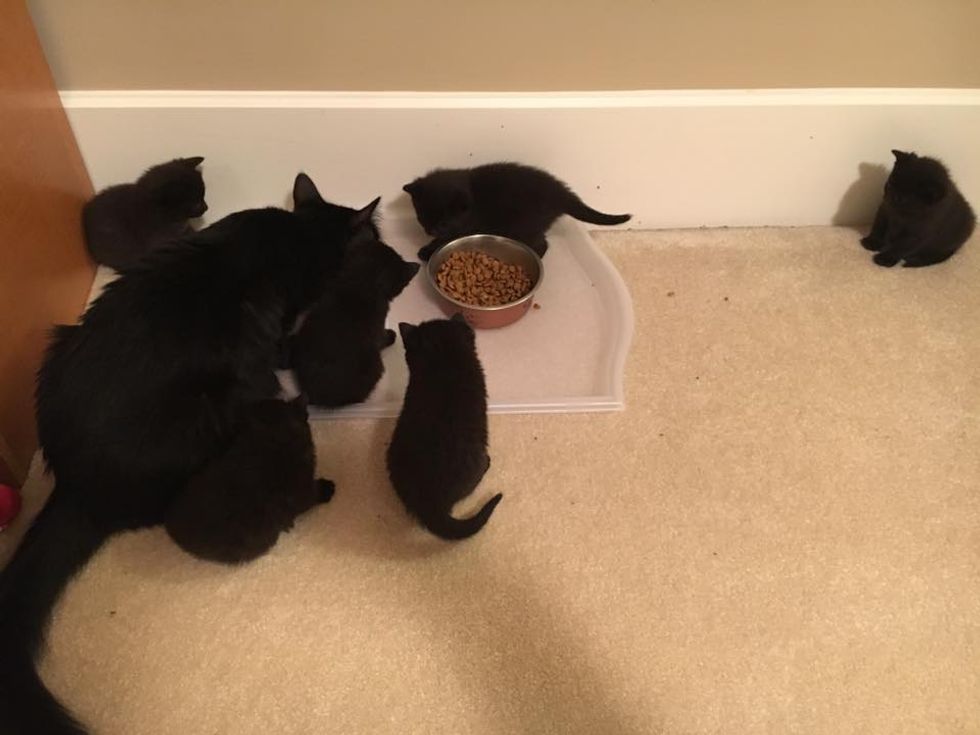 LAPS Foster Kittens
Sweet Belle teaches her little munchkins how to eat and drink from a bowl.
She's preparing her kittens for their future as they grow bigger and stronger.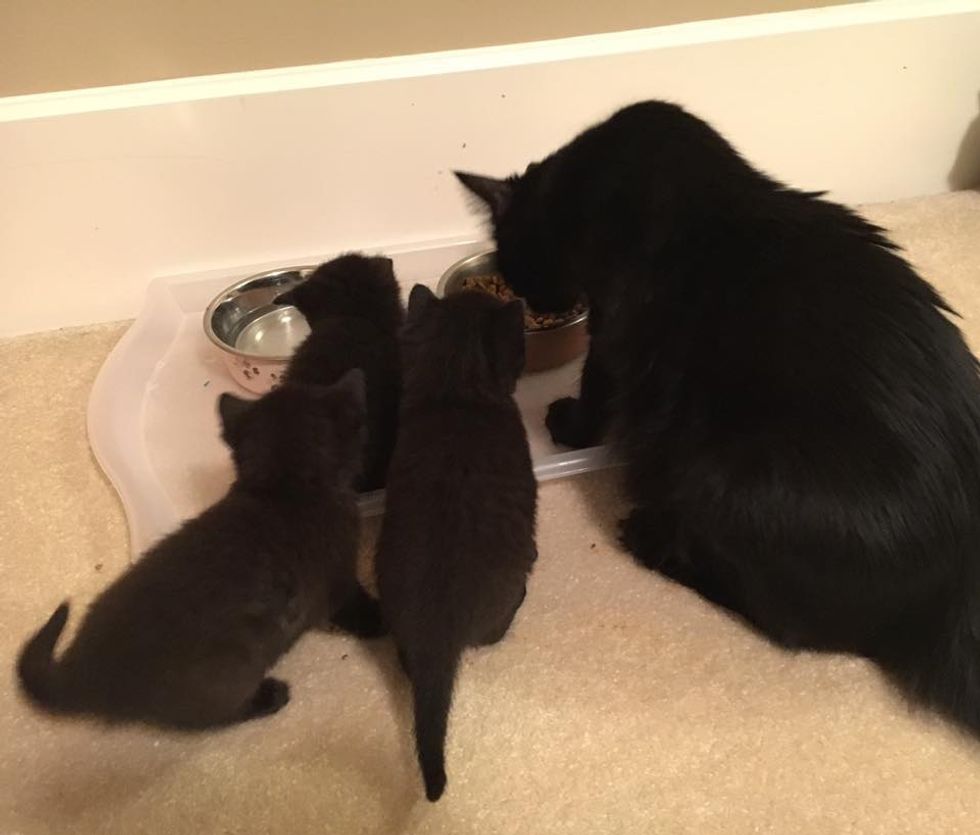 LAPS Foster Kittens
Sultan after having lunch.
"He is super adorable.... milk face and all!" Daniela of LAPS said.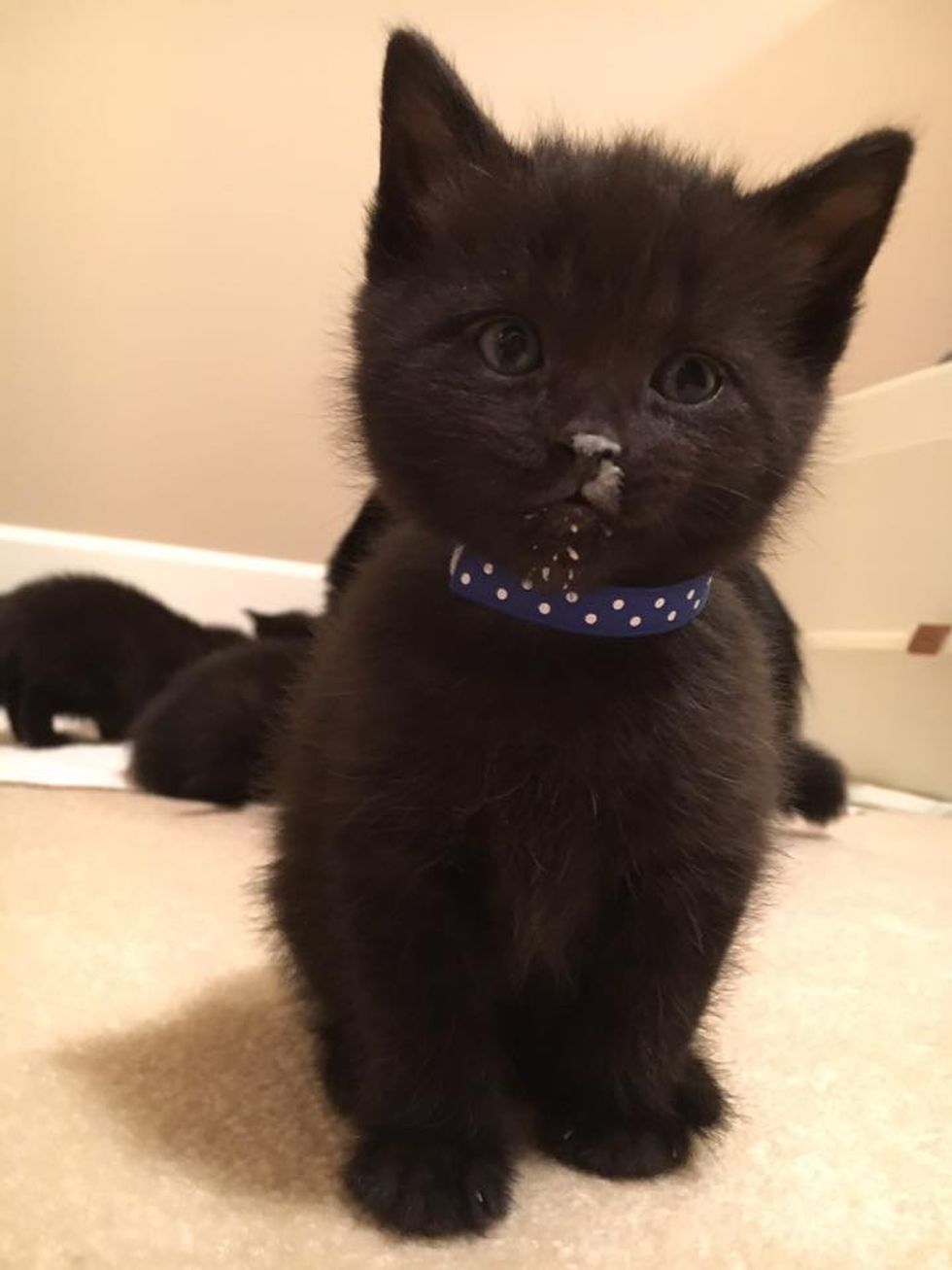 LAPS Foster Kittens
The six mini panthers!
They are about six weeks old now, and almost ready for their forever loving homes. Just two months ago, LAPS took in mama Belle into their care. Not only did they save one precious life, but six more.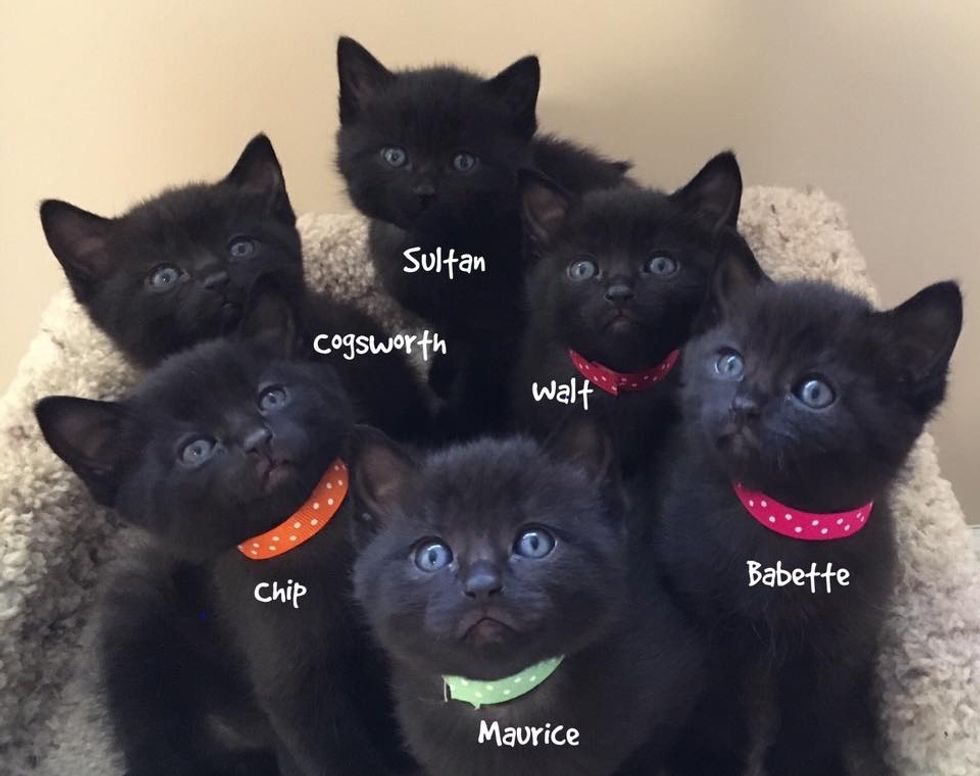 LAPS Foster Kittens
What a difference rescuing can do!
Watch this adorable video:
Share this story with your friends. The furry family is located in British Columbia, Canada. If you are interested in adopting, click here for more info. If you would like to support their rescue efforts, click here to see how you can help. Follow LAPS Foster Kittens on Facebook.
Related story: Pregnant Stray Cat Walks Up to Campers Meowing for Help for Her Unborn Babies