A homeless cat had been living a stray life until he found a person who showed him love. One day, he decided to take matters into his own paws…
Meet Leo the cat!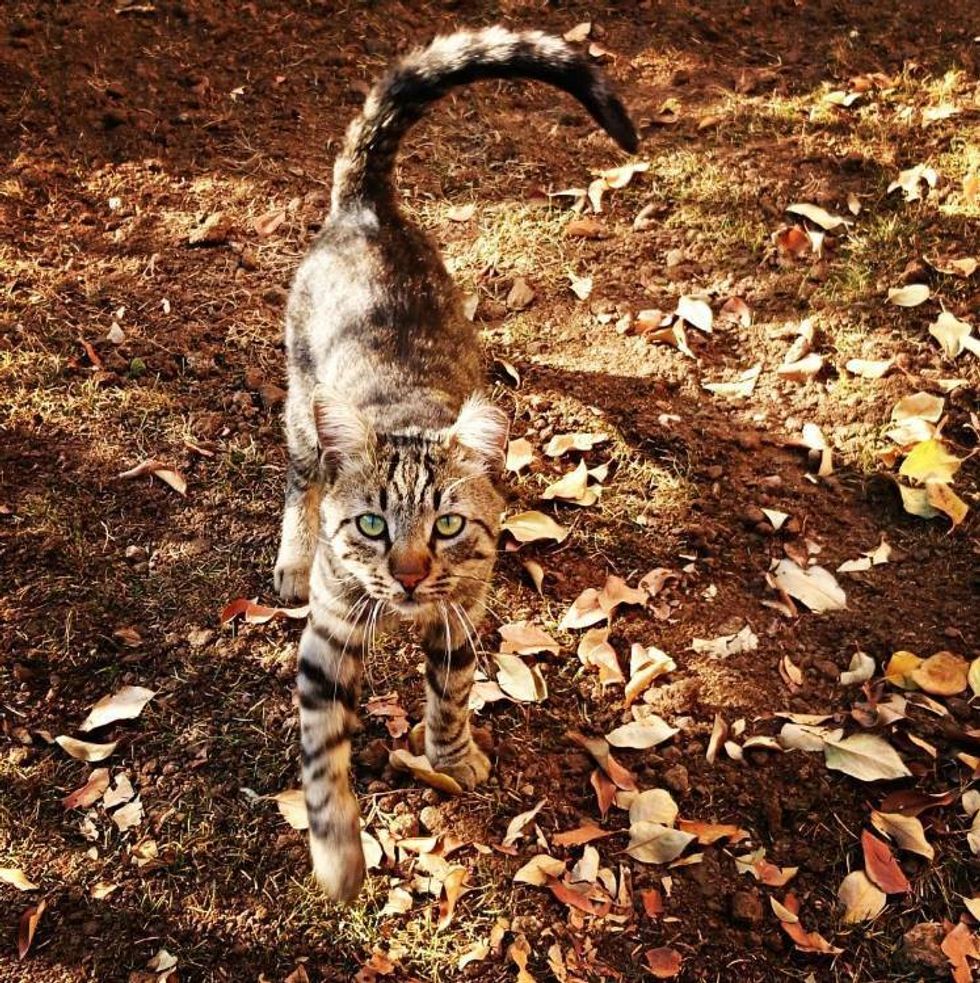 Burcu @CigdeminPatileri
This handsome kitty had been living on the streets, fending for himself almost all his life. As he drifted around the neighborhood, he came across a garden where he smelled food. That's when he met Burcu Emel, an animal rescuer (from Ankara, Turkey), who is dedicated to caring for the local animals.

"In the garden of our apartment, there is food and water containers for cats. For that reason, the garden is a popular place for local cats," Burcu said to petoskop.
Leo came to the garden around summer, 2016. He was very timid and didn't want to be near people. "He was looking at the open buffet in our garden from the neighboring building's wire."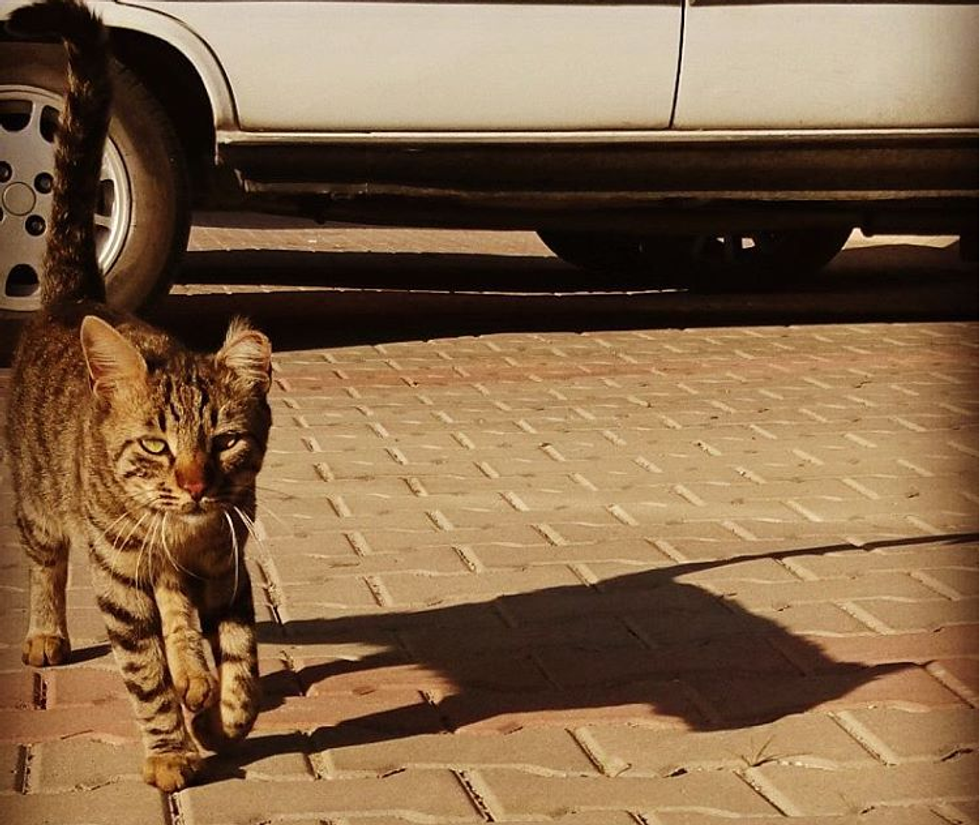 Burcu @CigdeminPatileri
As time went by, Leo could no longer resist the food as hunger took over. With encouragement from other kitties that were regular to the garden, he gained more confidence and decided to partake in the feast. From that day on, he started to open up.
"When I came out from the door in the morning, he greeted me with a smile. He was an extremely soft-tempered male. He did not fight, he did not swat," Burcu said.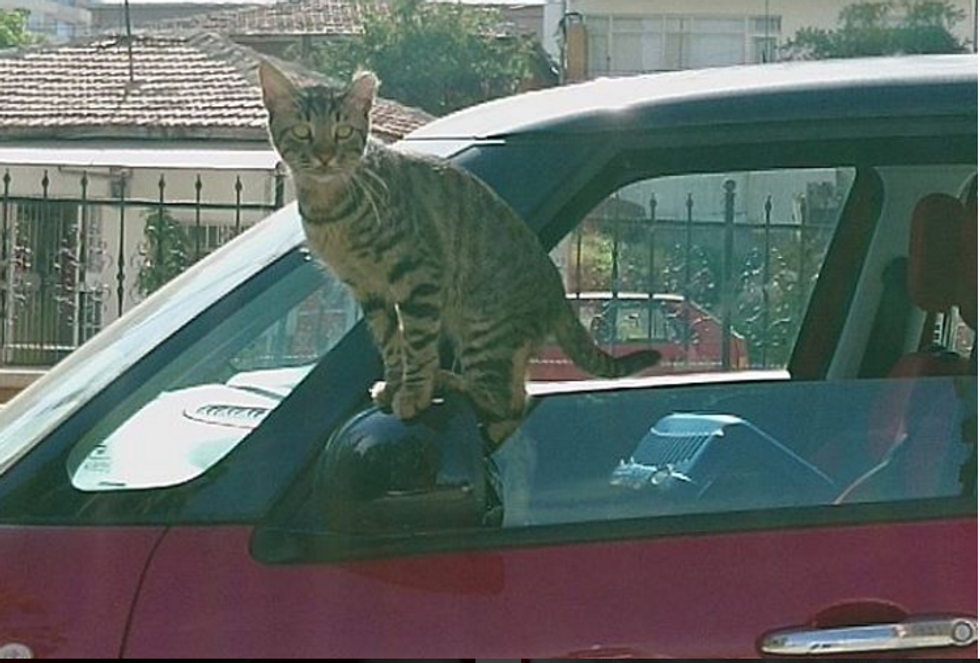 Burcu @CigdeminPatileri
Burcu and the community of cat lovers worked together to have the kitties spayed/neutered, vaccinated, and treated before releasing them back to their cat colony, but Leo had a different plan of his own.
Watch the story in this video:
Burcu always keeps cat food in her car, and the neighborhood kitties know exactly which car belongs to her. When the temperatures dropped, Leo climbed in her car as soon as the door was opened.
Leo's first nap in the car!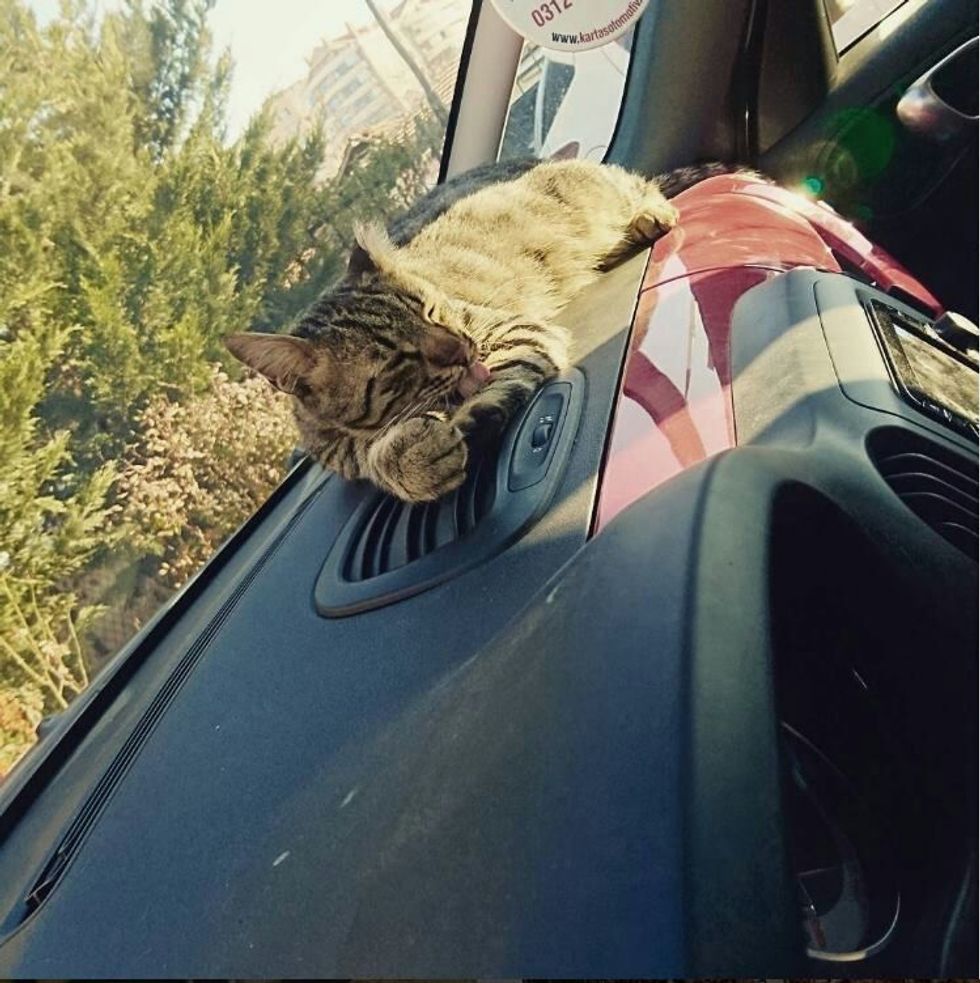 Burcu @CigdeminPatileri
He hopped on her lap, explored around the interior of the car, and made himself very comfortable as if he had claimed it as his own. The tabby boy insisted to stay in her car every time she came.

It was clear that he wanted more than just his daily meals. He wanted a loving home and he wouldn't take no for an answer.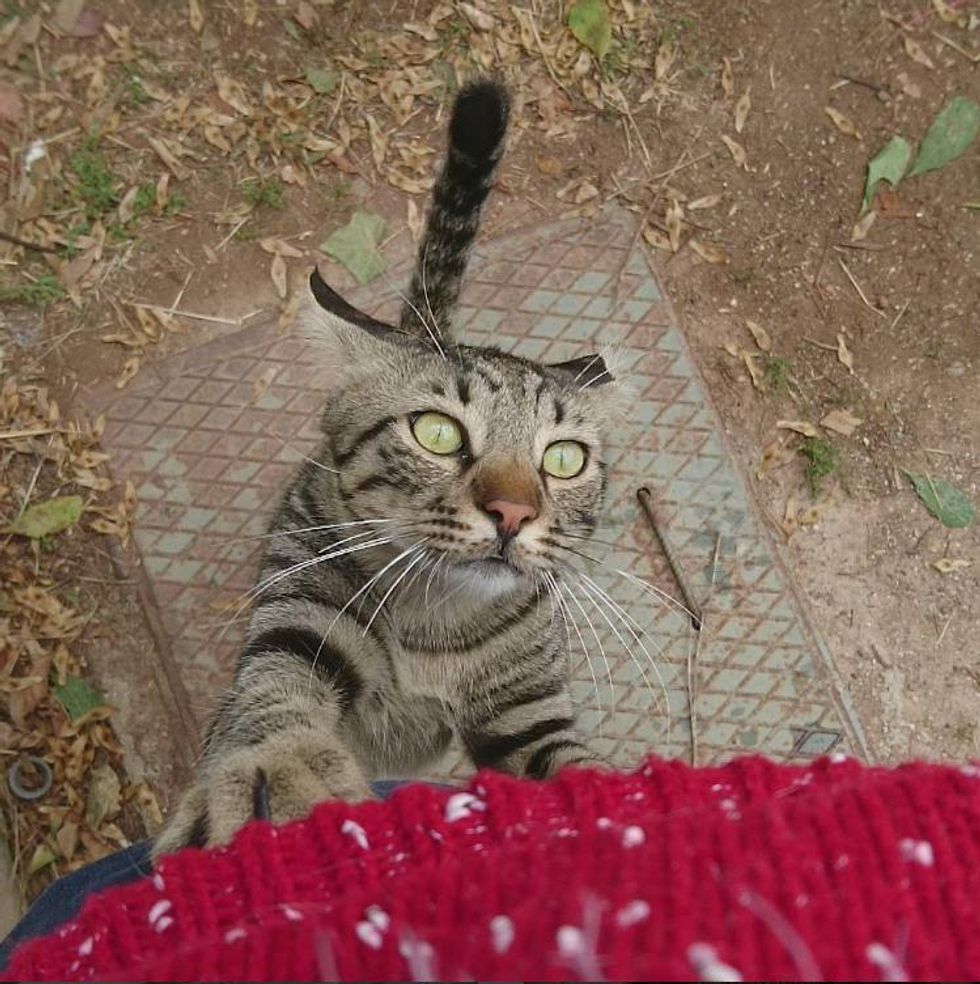 Burcu @CigdeminPatileri
So Burcu took Leo off the streets and found a young woman named Yağmur, who gave Leo a forever loving home.
It was the happiest day for both Leo and his human mom.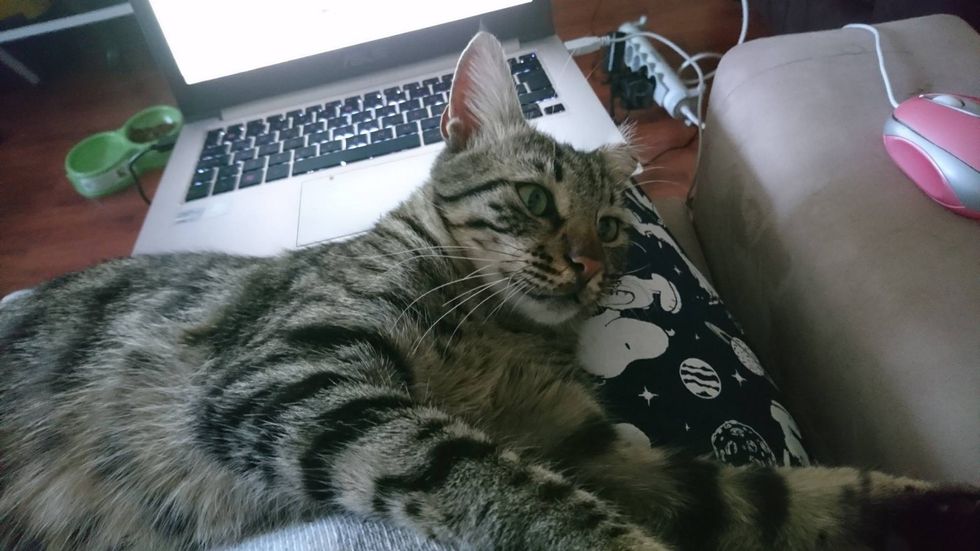 Burcu @CigdeminPatileri
What a difference love can make!
Leo no longer worries about food and shelter. He is purring aloud in a warm, loving home that he always wanted.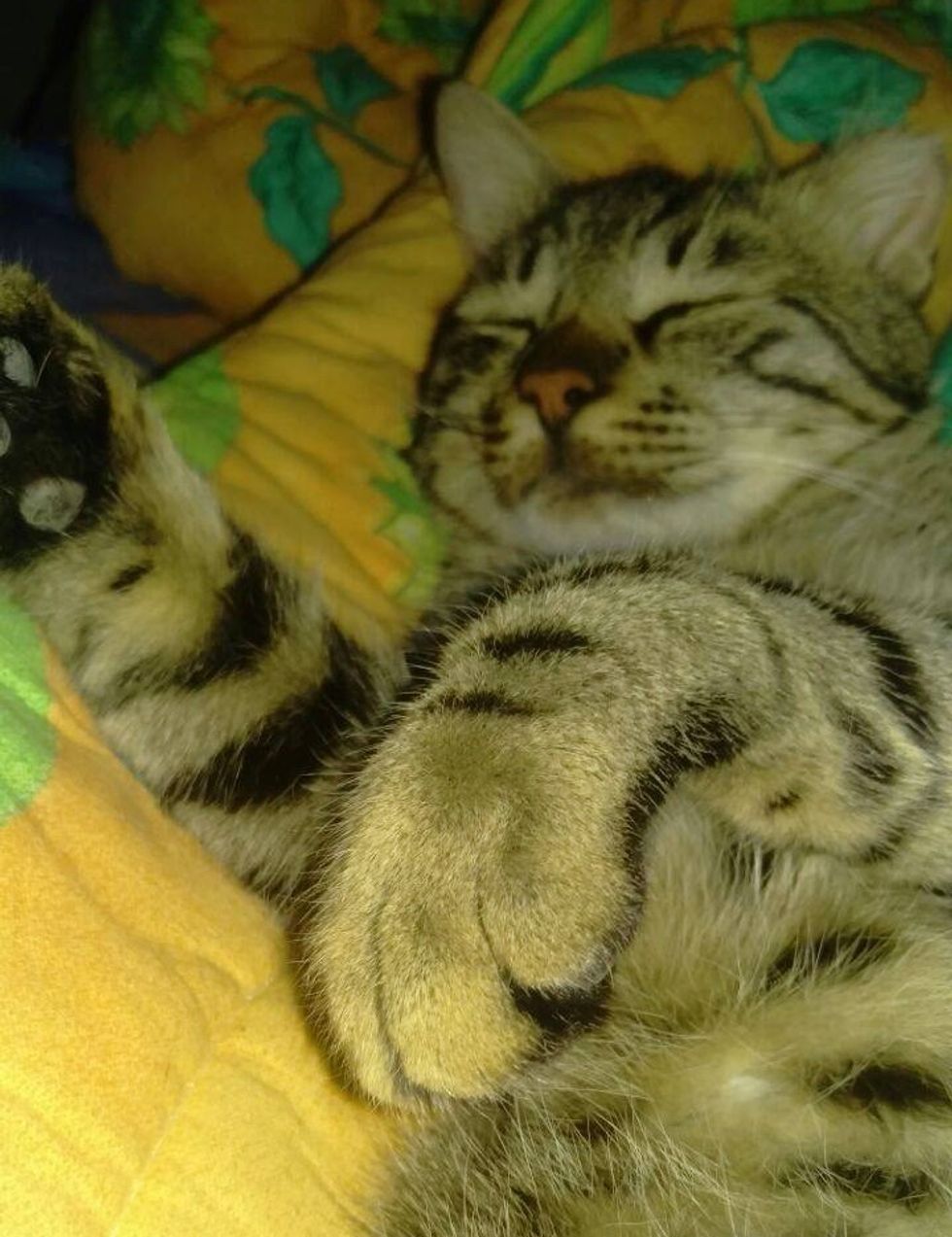 Burcu @CigdeminPatileri
Share this story with your friends. Follow Burcu and her rescues on Facebook.
Related story: Stray Cat Walks Up to Soldier and Demands to Be Adopted