Bindi the cat had been seen at a campground in Indiana this summer but she had never let anyone get close to her until three days ago, she ran up to two campers and started meowing for help.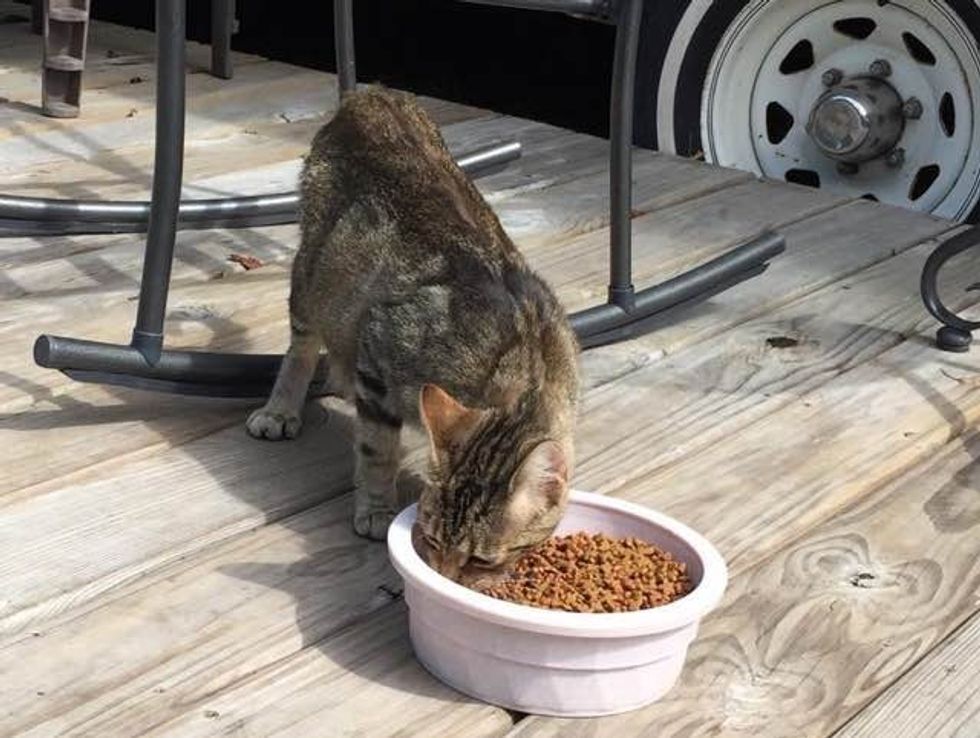 Here Kitty Kitty Rescue
"She needed help because she was so pregnant it looked like she could have kittens any minute."

Jennifer of Here Kitty Kitty Rescue told Love Meow: "Many of the campers had seen her around but would never get close enough to touch Bindi. People would throw food to her and she would take it and run.
The day before delivery she approached two of our volunteers here at the rescue who like to camp there and walked right up to them meowing for food. She must have sensed the fondness they have for felines. They were able to sit right next to her as she gladly accepted the kitty food she was given.
They were able to pet her and bring her to the rescue. It's almost hard to believe that no one could touch her because her personality is very loving and grateful."
Not even 12 hours after Bindi arrived at the rescue, she went into labor.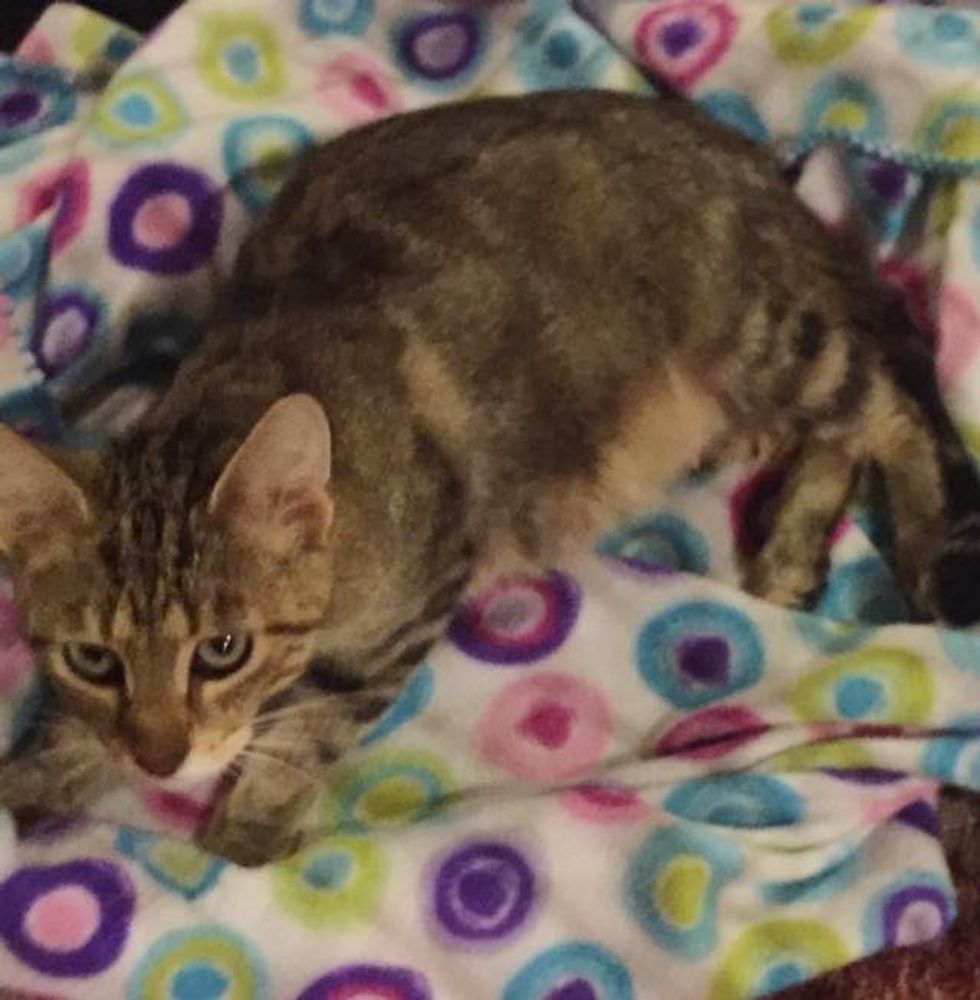 Here Kitty Kitty Rescue
"After Bindi had her 6th baby and said she was done, there was a 7th baby still inside. It was wiggling all around but not making any progress towards being born," Jennifer said.

They waited and kept an eye on the mama over night. The next morning, the little baby number 7 was still in the same spot with no progress. "So off to the vet we went. Poor Bindi was taken back to have an emergency c-section. This girl just cannot catch a break."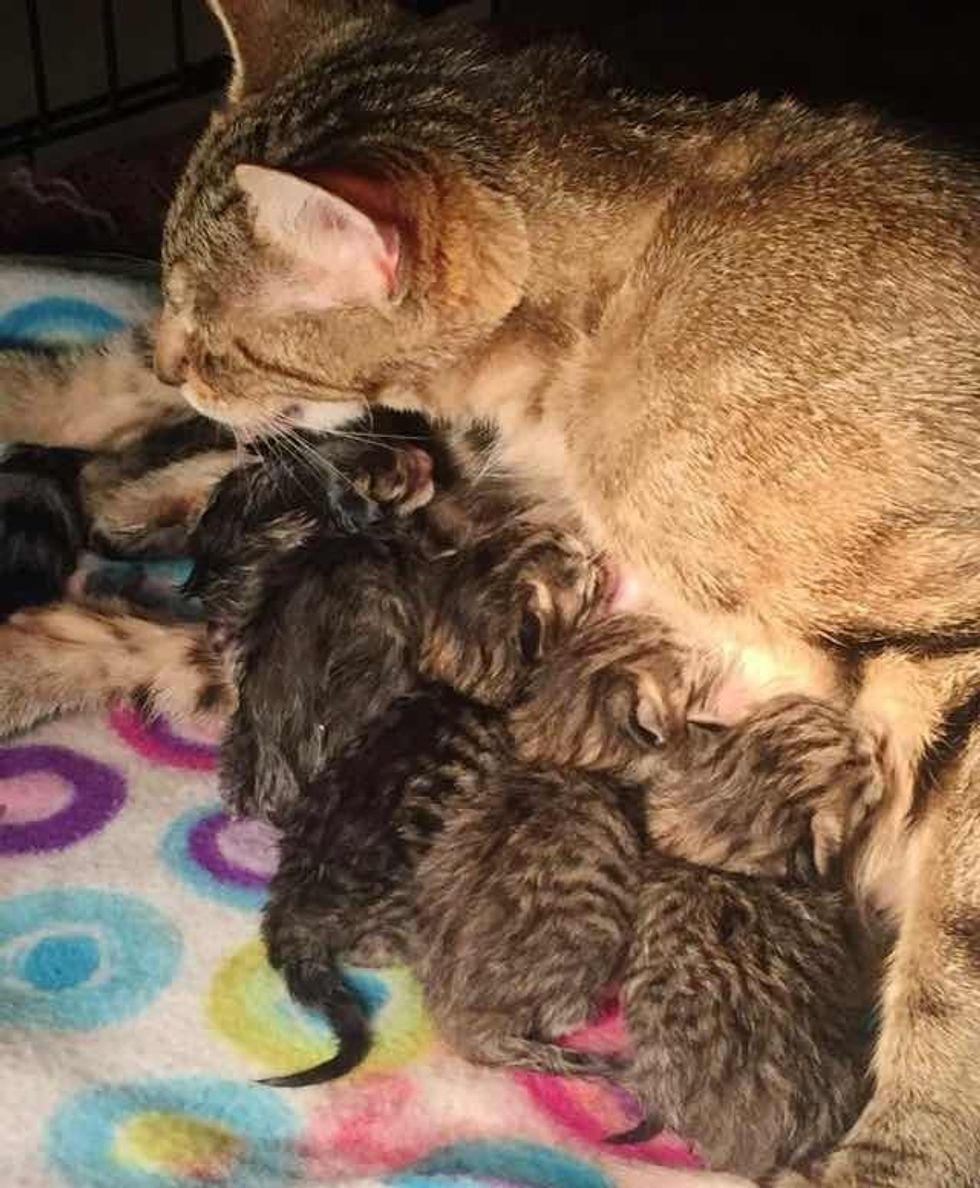 Here Kitty Kitty Rescue
Last baby by c-section. Healthy and happy kitten number 7!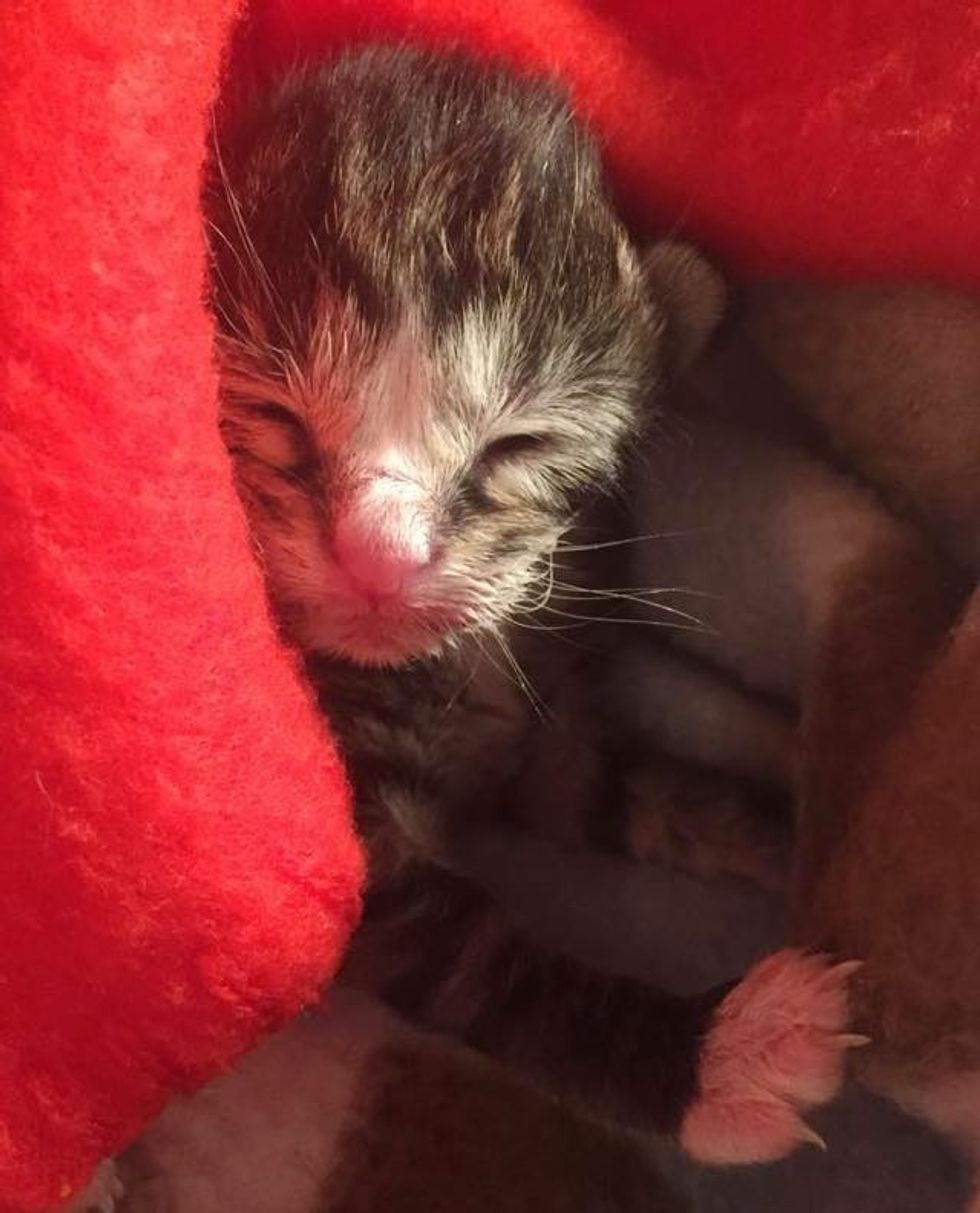 Here Kitty Kitty Rescue
Baby seven is happily reunited with siblings. They all have similar markings and colors.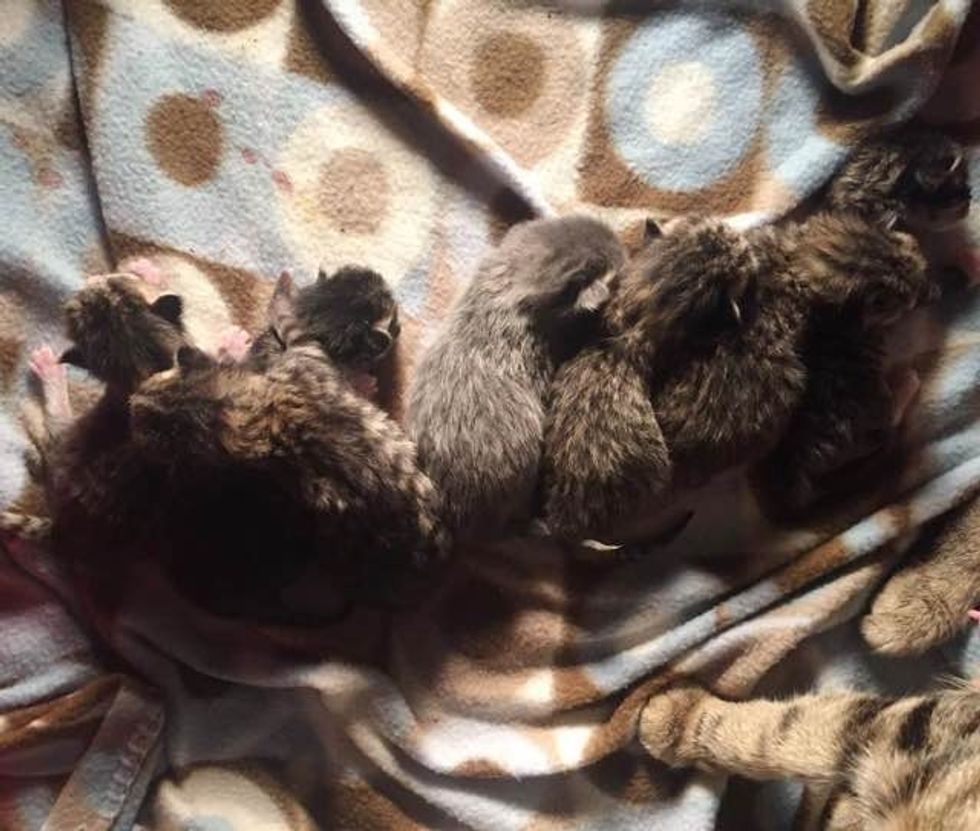 Here Kitty Kitty Rescue
Mama and her kittens are doing great! Feeding seven very hungry babies is no easy work.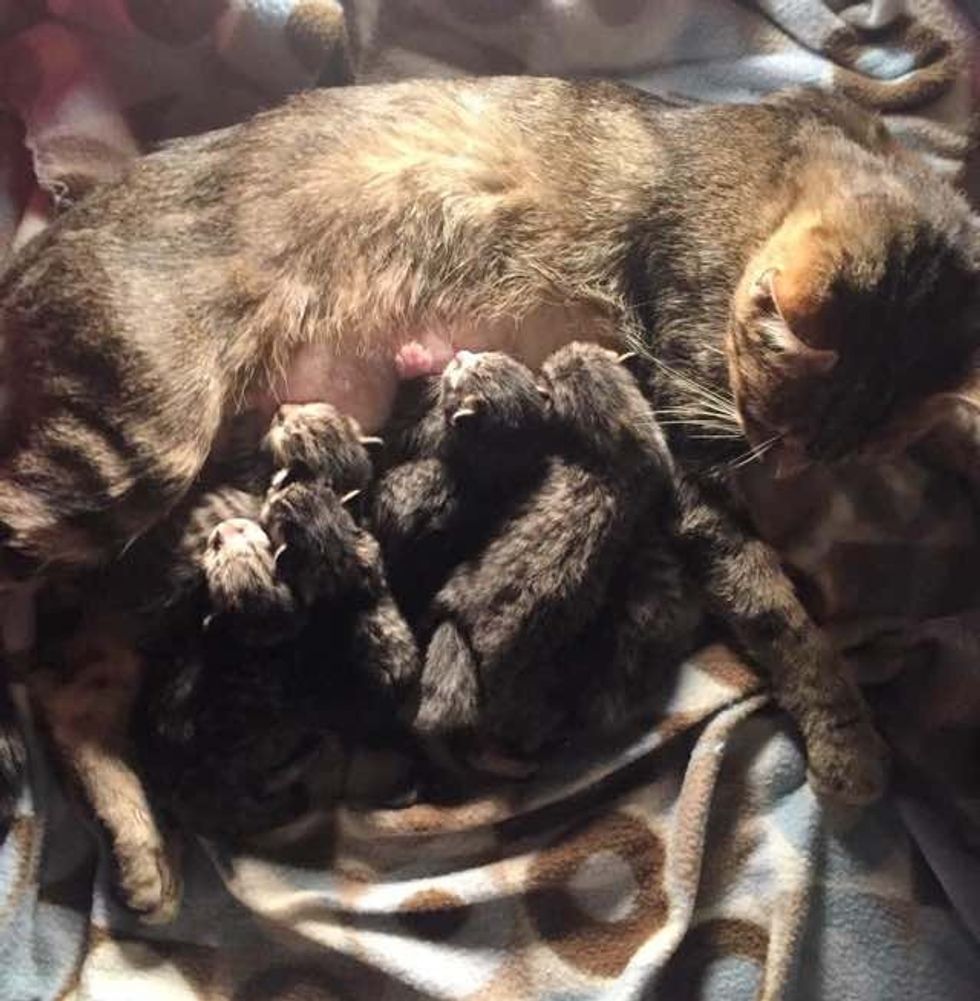 Here Kitty Kitty Rescue
Bindi is such a loving mom. She's doing a fantastic job caring for her kittens.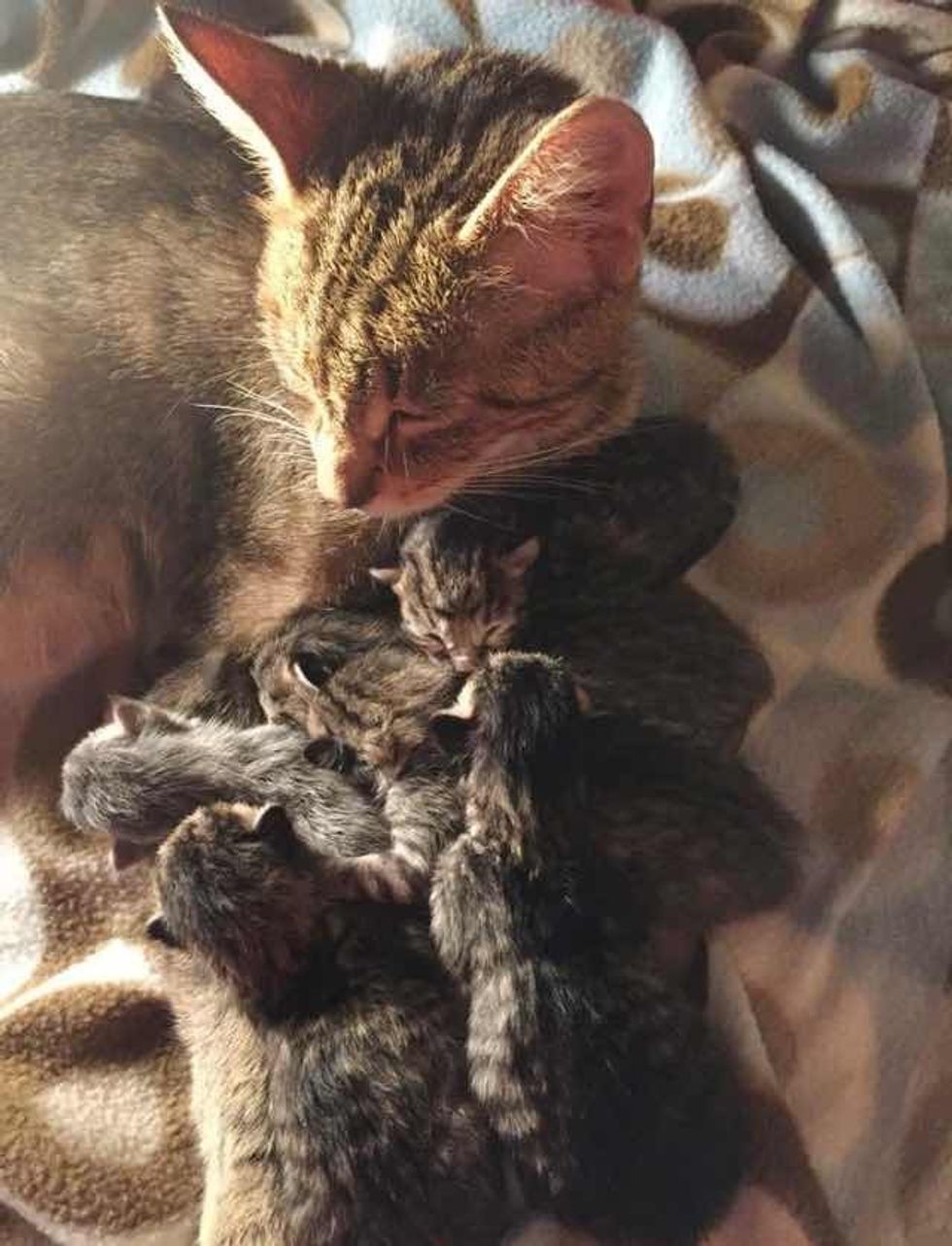 Here Kitty Kitty Rescue
Cuddle time!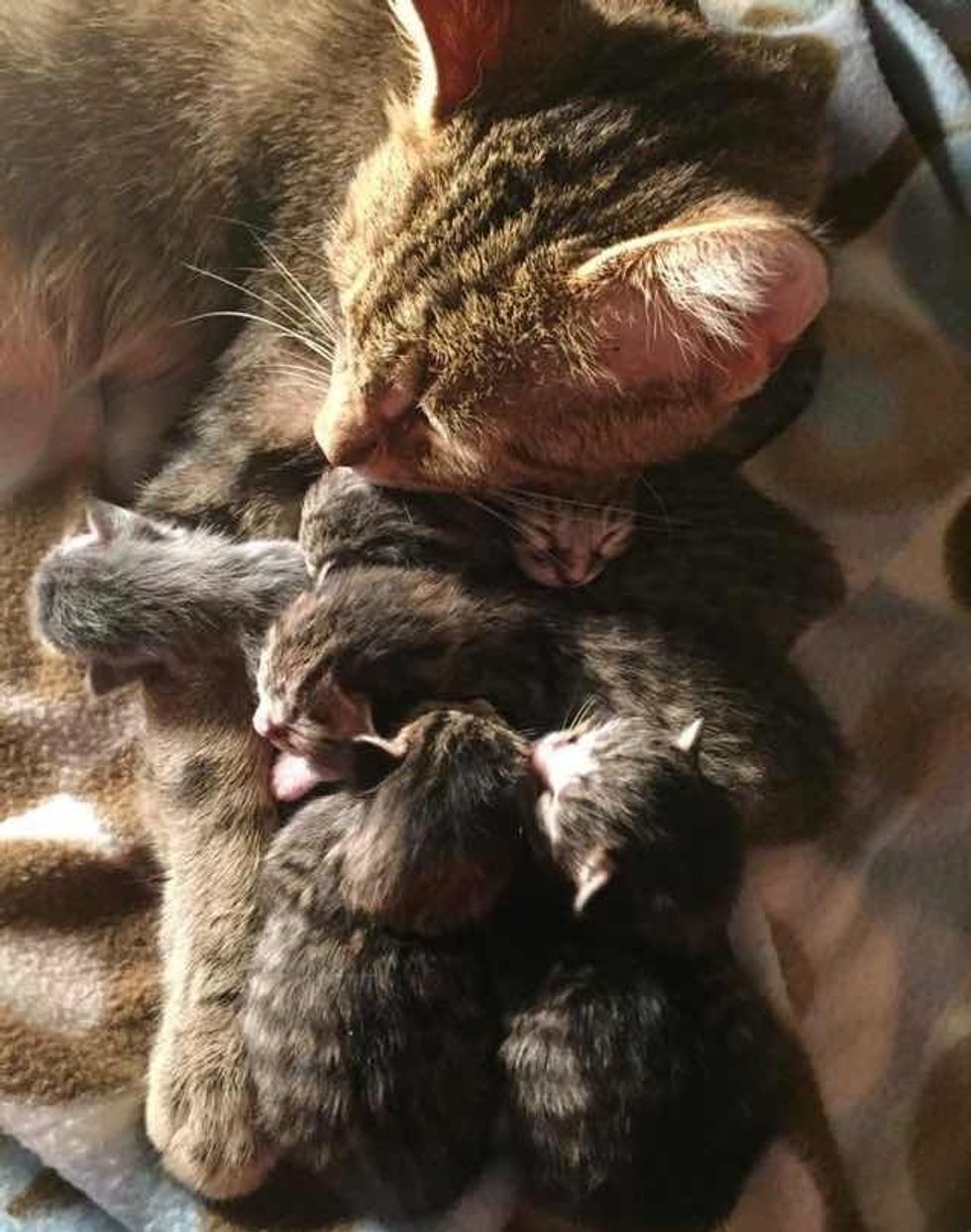 Here Kitty Kitty Rescue
A mother's instinct to love and care for their babies is quite amazing.

Update: They have all been adopted!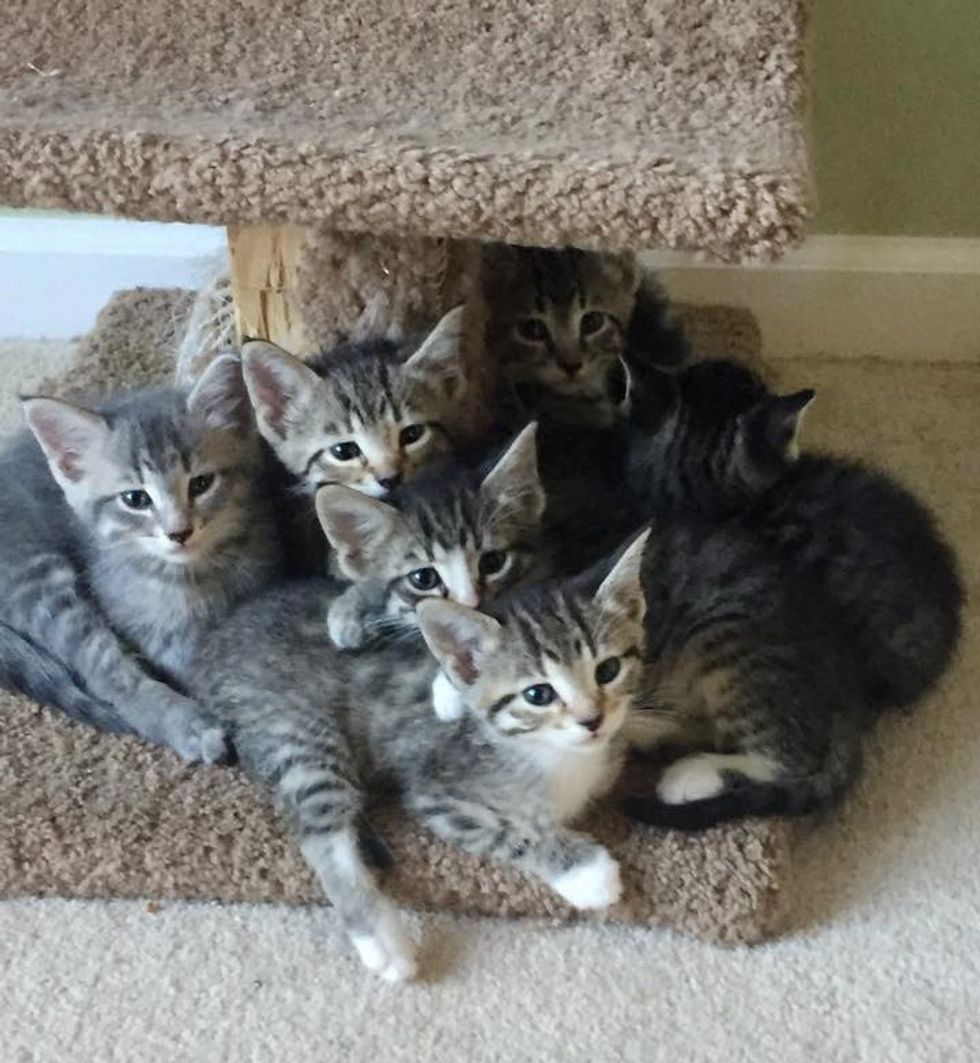 Here Kitty Kitty Rescue
Share this story with your friends! More info: Facebook | How you can help
Related story: Abandoned Kitten Strays Into The Hearts Of Climbers