A rescue tabby cat mom gave birth to a tiny kitten at Mosaic Feline Refuge just a couple days ago. She was brought into the shelter pregnant by 2 good samaritans so that she could be safe, warm and fed. The shelter thought the mom cat would have a litter of furballs, but only a small velvet black and silver marble tabby came out. "Josie is a wonderful mama who had baby nursing before clean up, purrsing appreciatively when we've petted her and given her tummy rubs," the shelter wrote on Facebook.
They waited till the next day, but no more kittens were given birth. Later the vet confirmed that Josie was pregnant with only one kitten. As soon as her baby made his entrance, she gave the tiny one all the love and care she could supply.
Josie gave birth to her only kitten at Mosaic Feline Refuge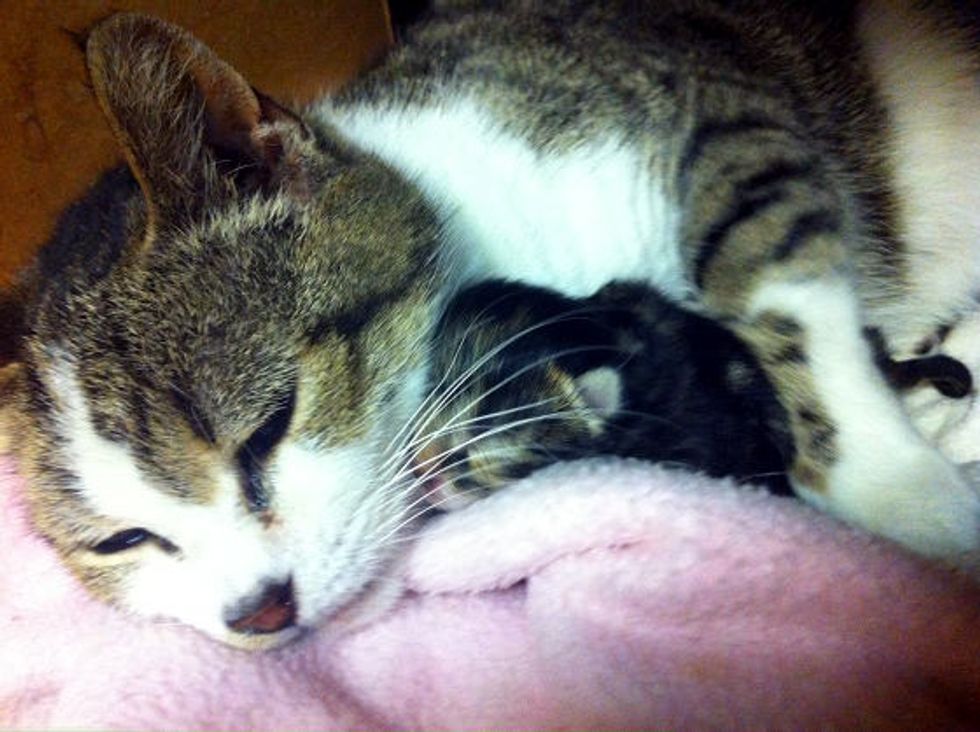 Nursing time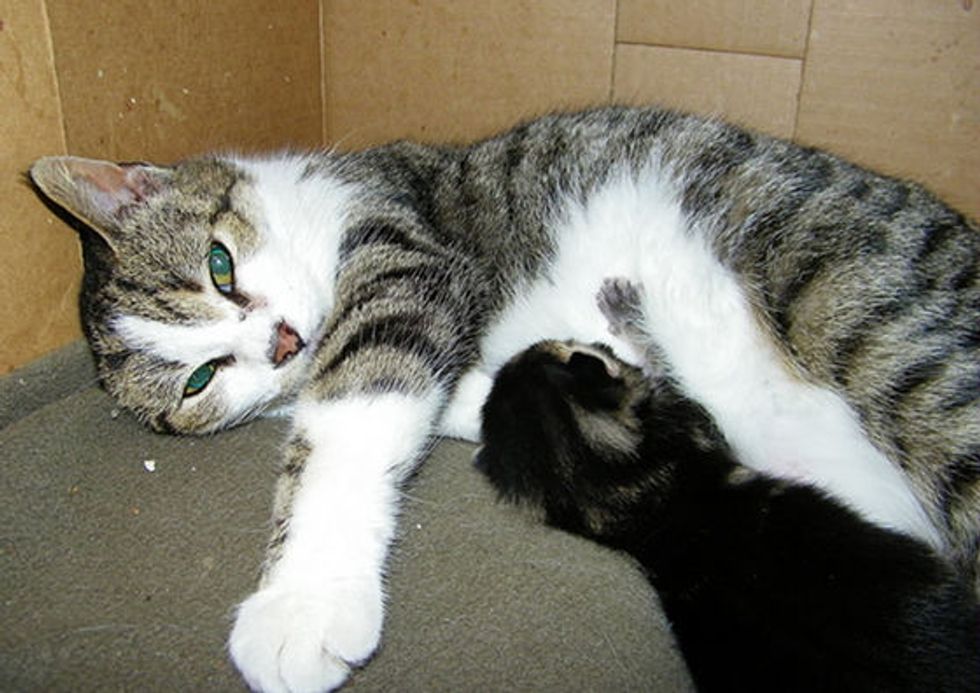 "My baby!"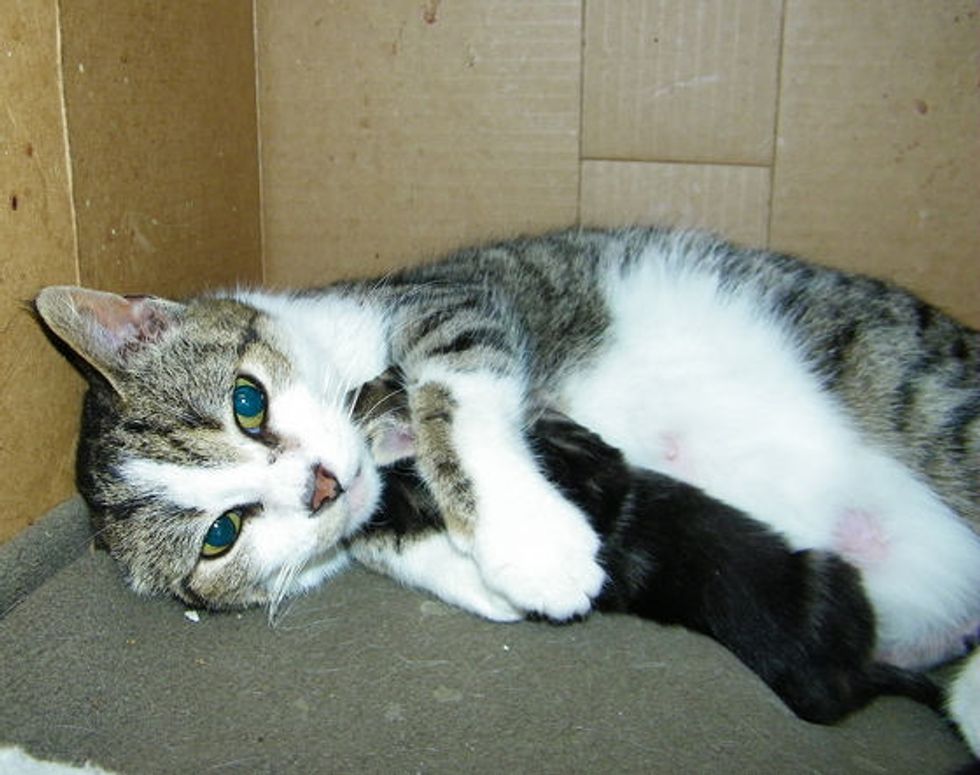 She loves her little fuzzy one to pieces.
Photos courtesy of Corey S. via Mosaic Feline Refuge (follow them on Facebook).