Cats run the internet and secretly save the world. Meet our supurrheroes.
Jenny Parks, the California based artist has transformed pop culture icons into cat versions and even given them superhero names: Hullkitty, Iron Cat, Captain Catmerica, etc.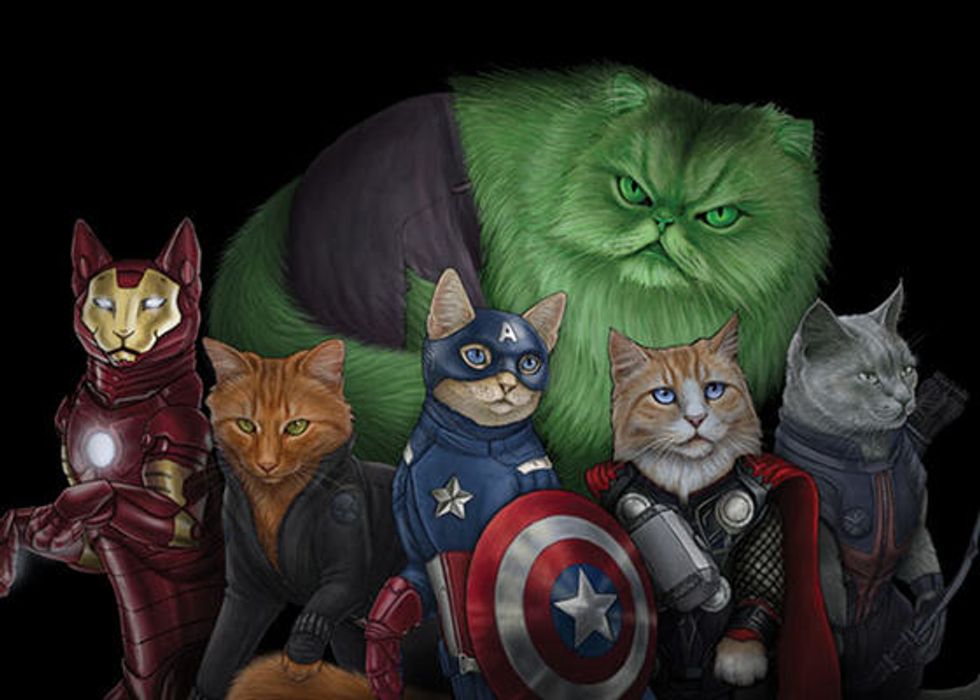 Captain Catmerica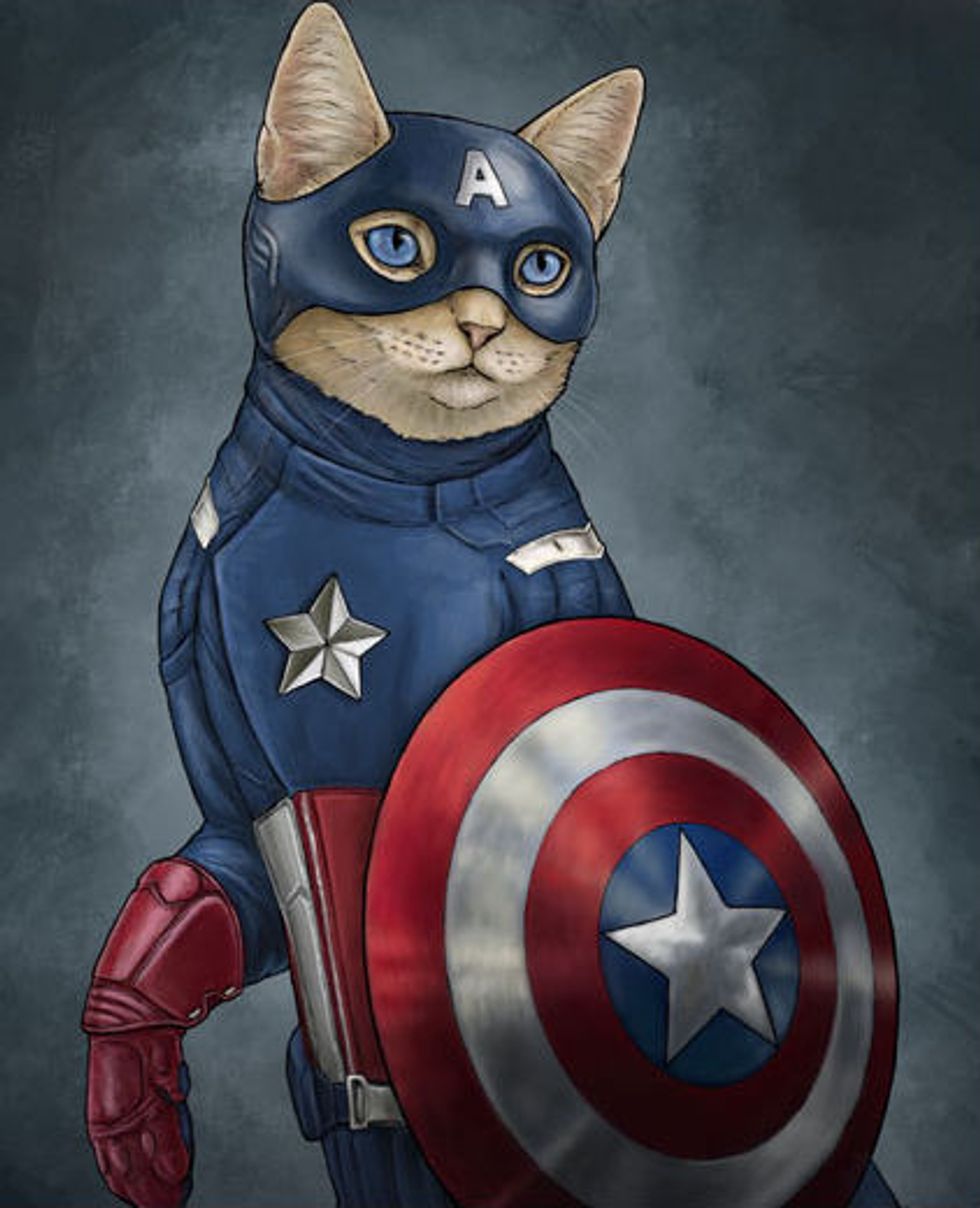 Hulkitty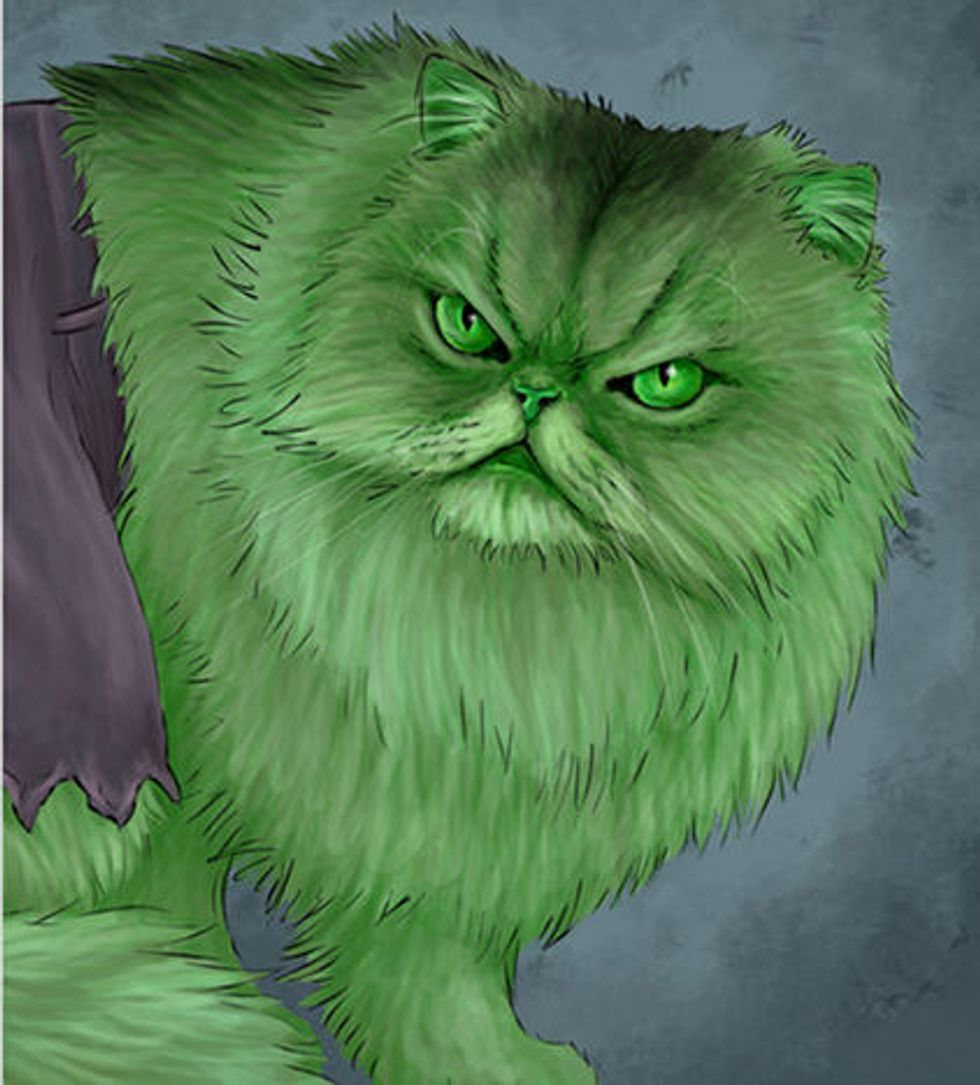 Iron Cat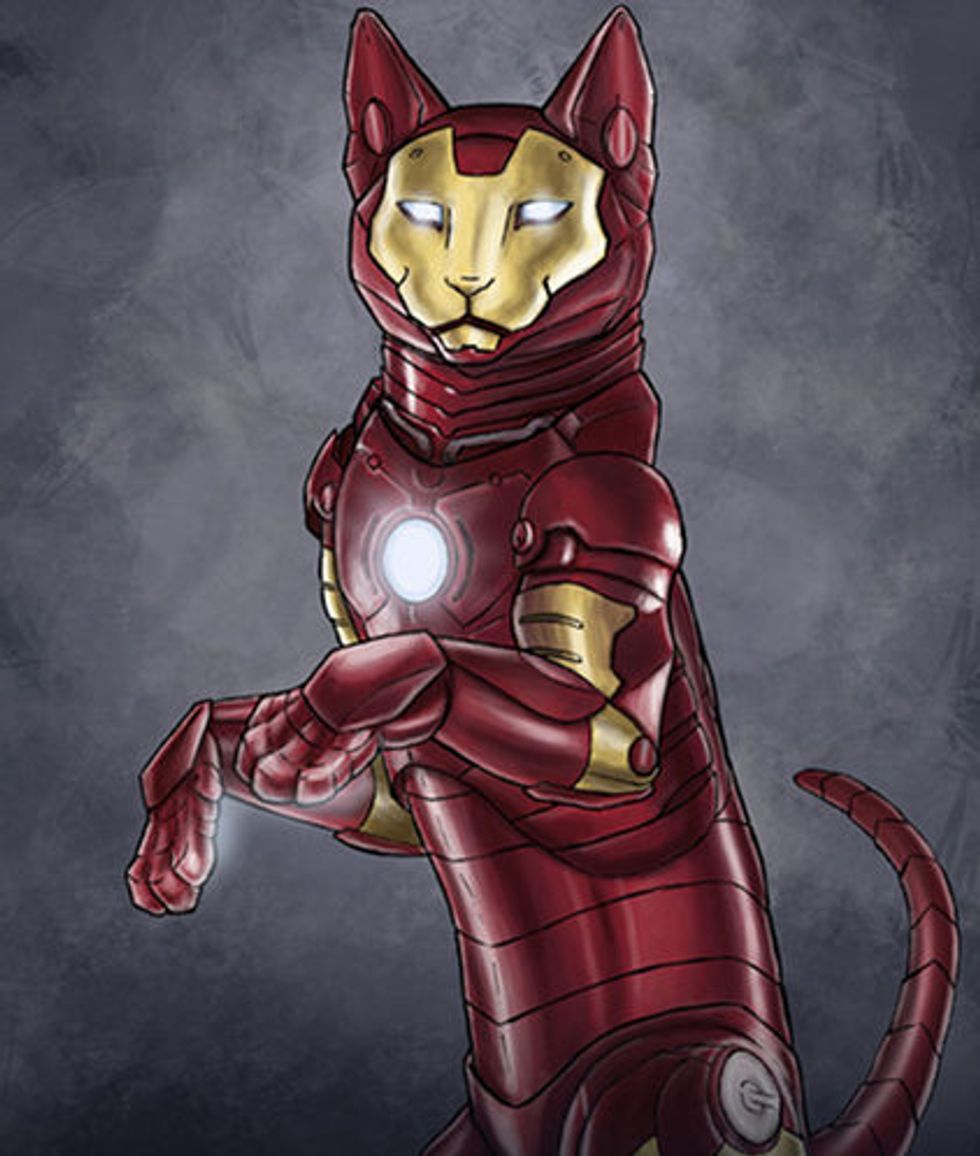 Thor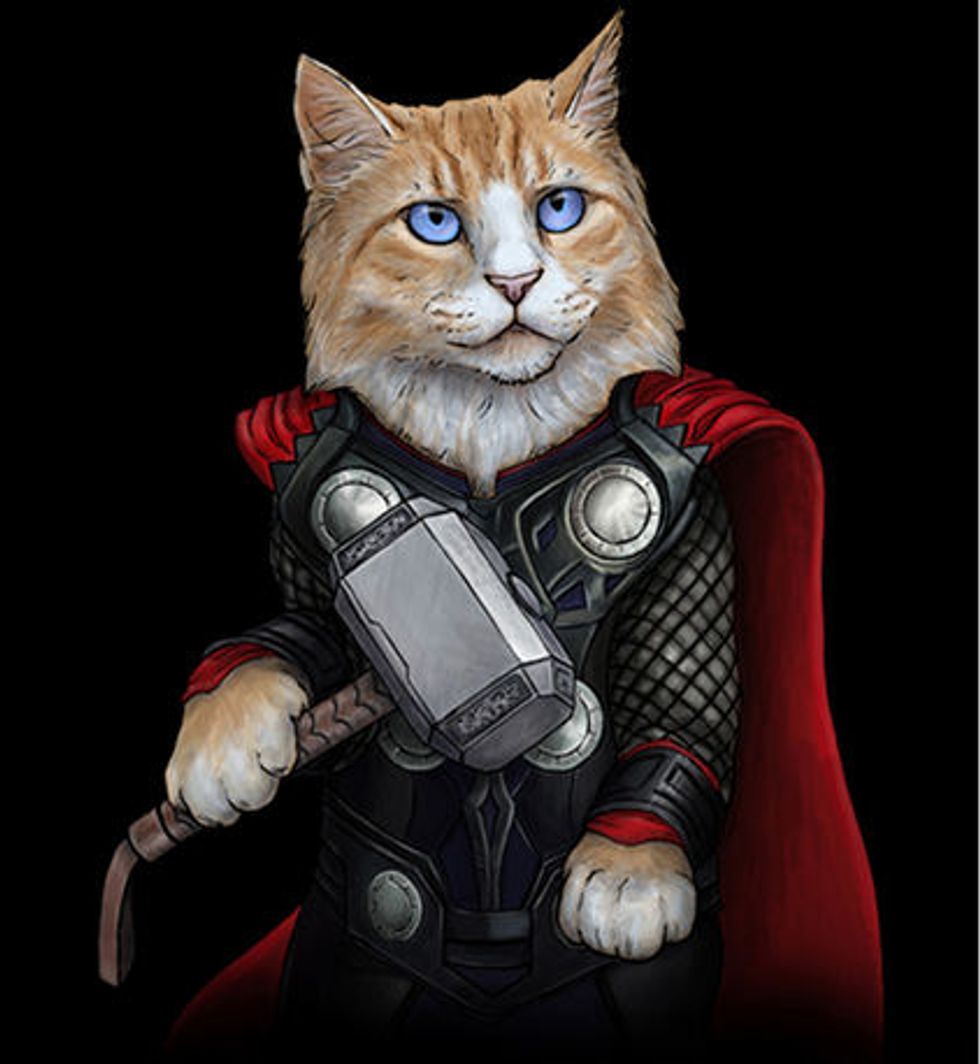 Lokitty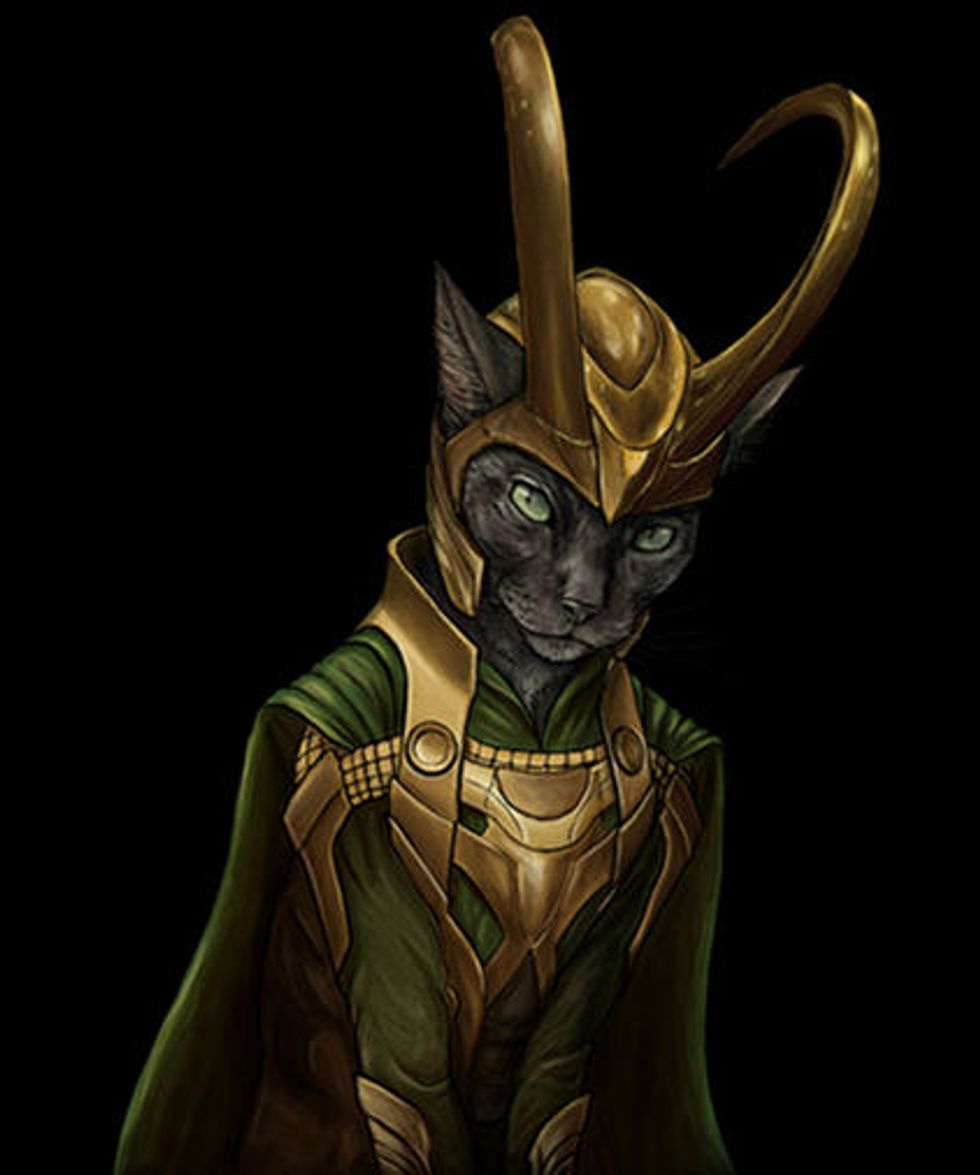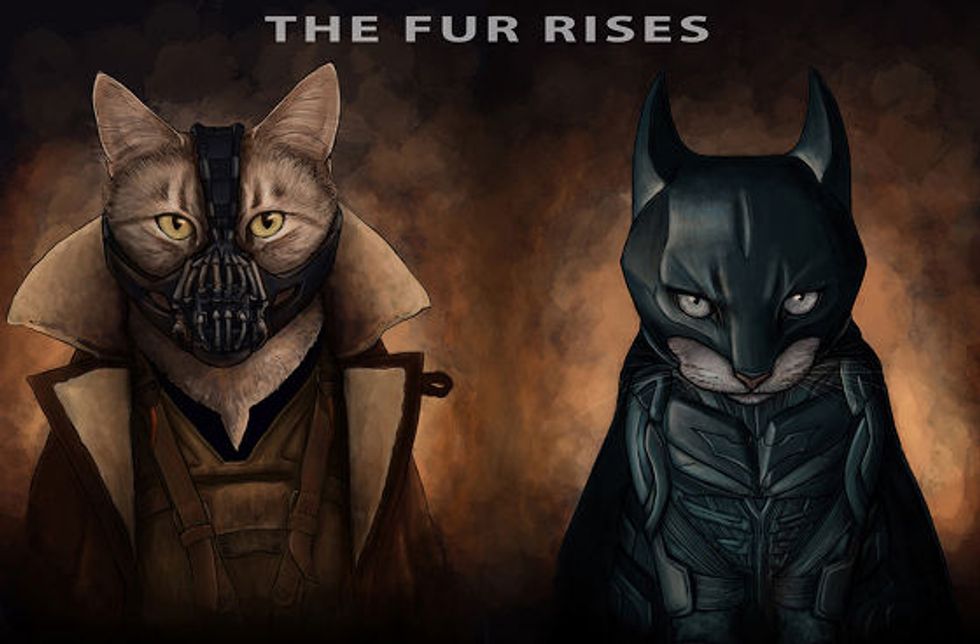 Photos by Jenny Parks. Source: Hi Consumption.