A cat had been stranded in a tall tree in a neighborhood of Buffalo, New York. The cat's family desperately looked for help but received no response until a man heard about the kitty's plight and rushed to her rescue.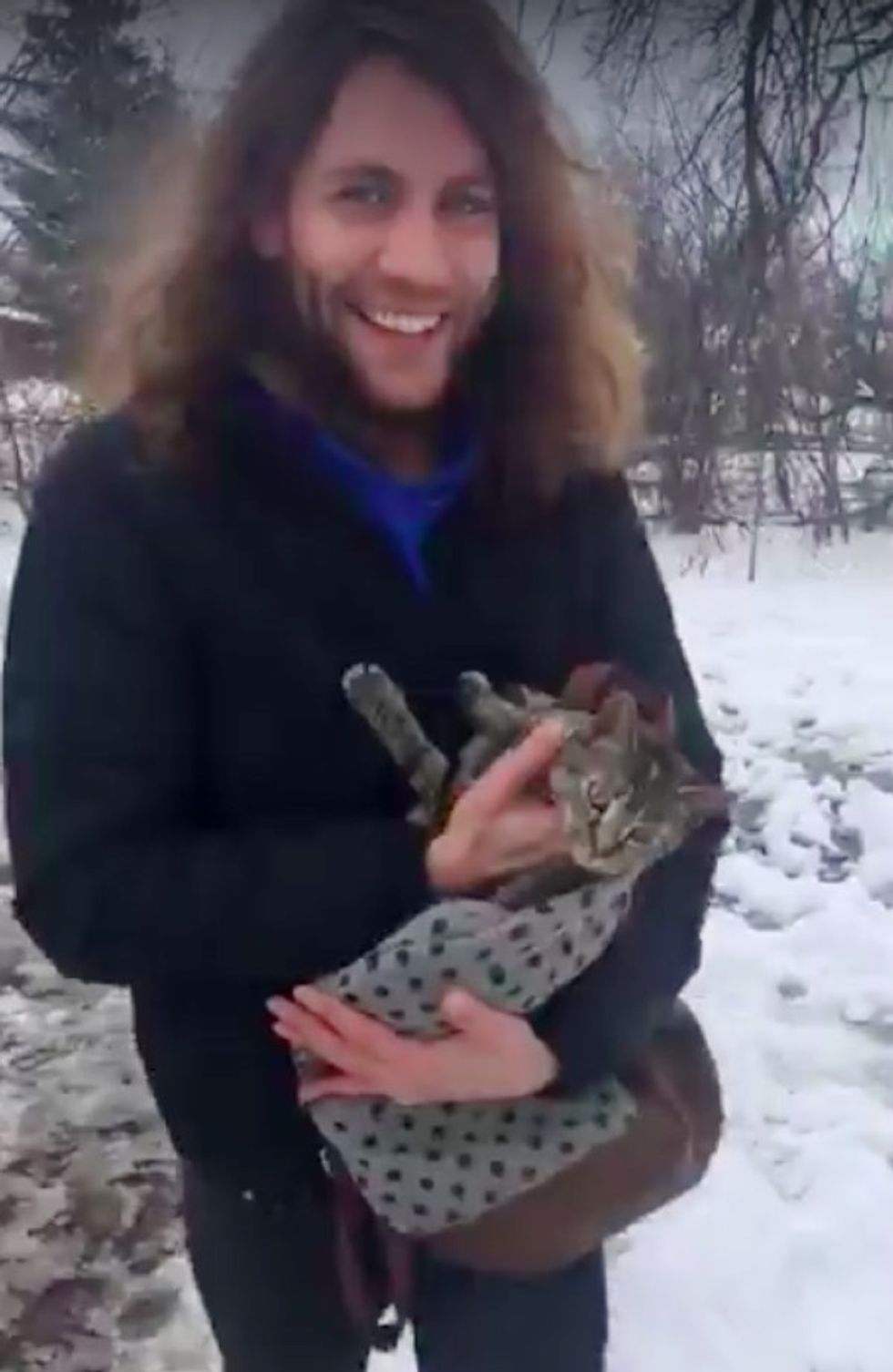 Tristan Lambright and Alice the cat!Tammy Hanna
Alice the tabby cat snuck out of her house while the family was letting the dogs in a little over a week ago. She climbed up a tall tree but couldn't find her way down. When Jessica Williams, Alice's human mom, found her cat in the tree, she called for help as her cat had gone way up out of reach.

"We have a fire department really close to our house and we went there twice, but no one answered. We also called them, the SPCA, Animal Control, everyone we could think of," Jessica told Love Meow.
Jessica, her boyfriend Daniel Pilarski, along with their family were trying everything they could to coax the kitty down the tree - they left food at the bottom of the tree and found a tall ladder, but they needed someone who could climb up and retrieve the cat.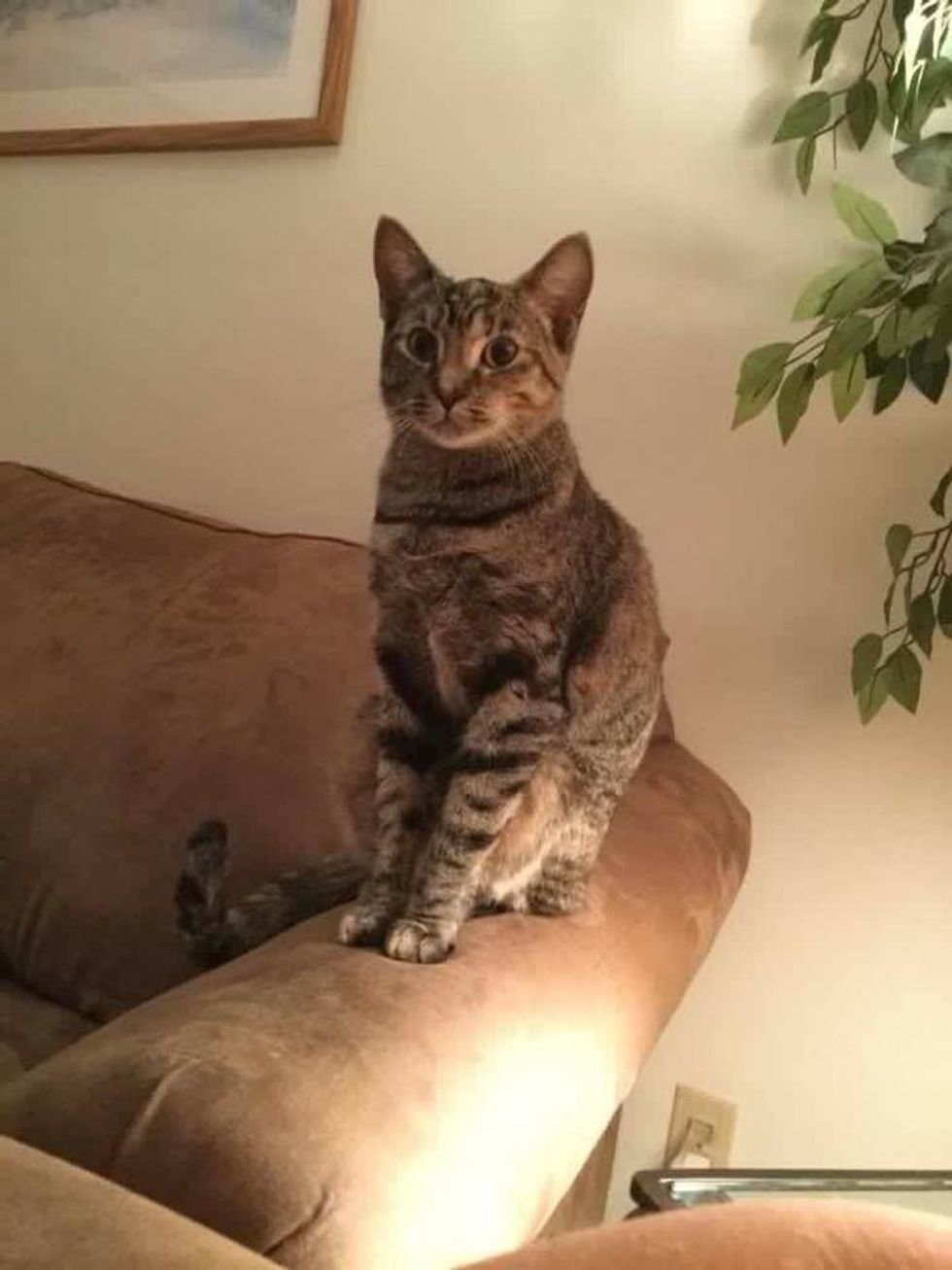 Tammy Hanna
After nine days of trying to get help from local services and organizations but to no avail, Tammy Hanna, Daniel's mother, decided to reach out on Facebook.
"My friend Tristan Lambright saw the post and offered to help," Tammy told Love Meow.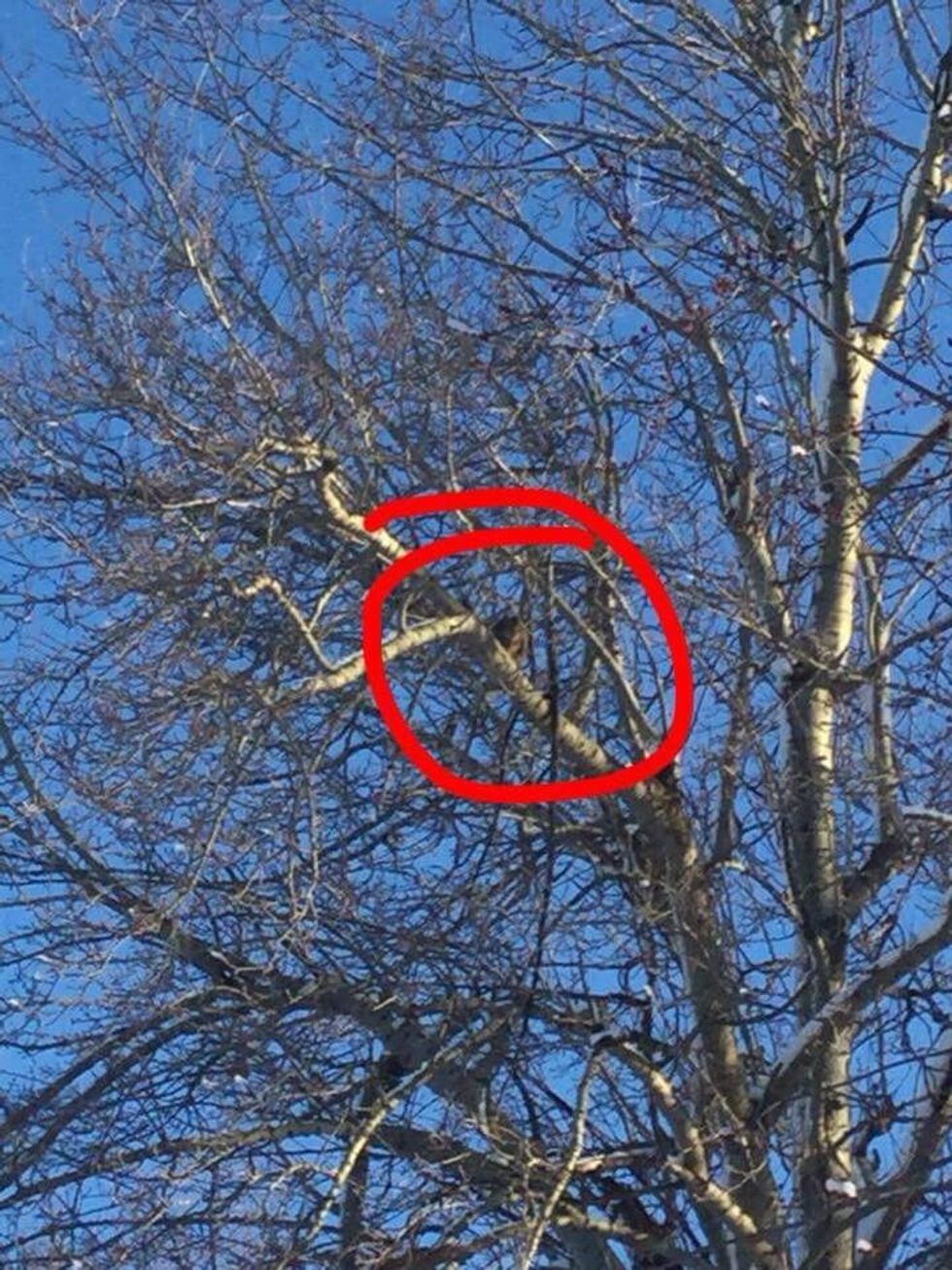 Tammy Hanna
Tristan is an arborist in training. When he saw the post, he sprang into action. (Scroll down for full video of the rescue)
"This poor kitty was stuck up a tree through rain and snow. The fire department wouldn't come and help… It was an easy step to take from climbing trees to take them down to just climbing up a bit and saving a family's beloved pet. All I needed was a harness, ladder, backpack, and some treats," Tristan wrote on Facebook.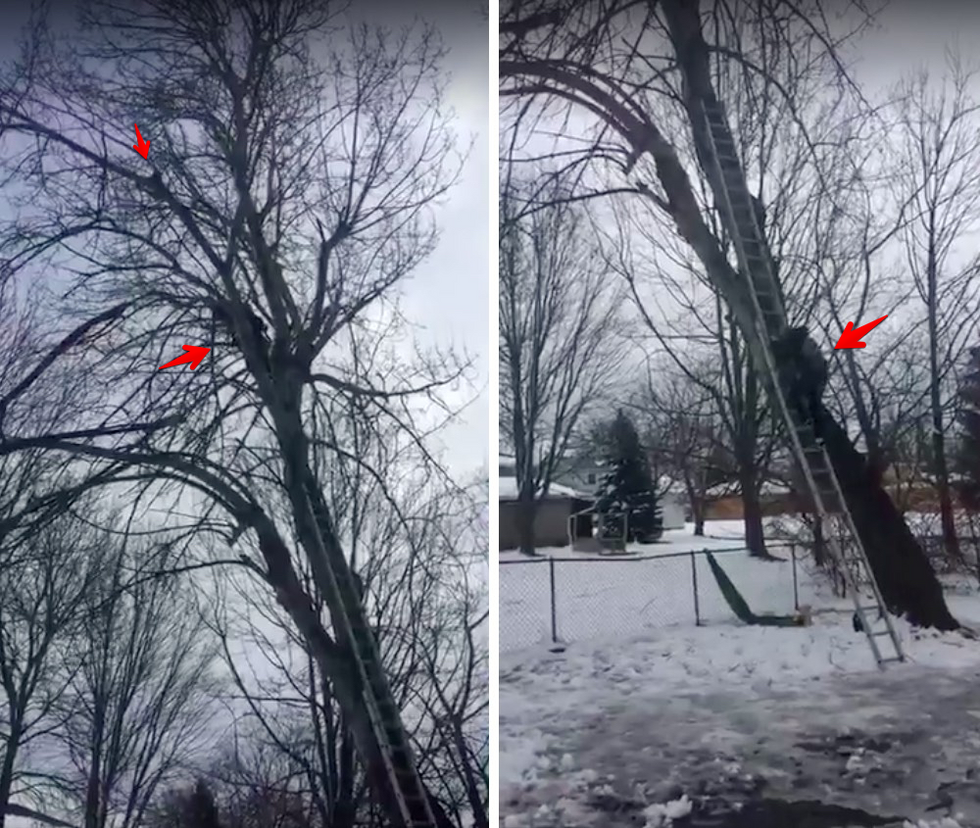 Tammy Hanna
Once the cat was safely brought to ground level, she started purring.
Alice had lost some weight after the ordeal but was in good spirits.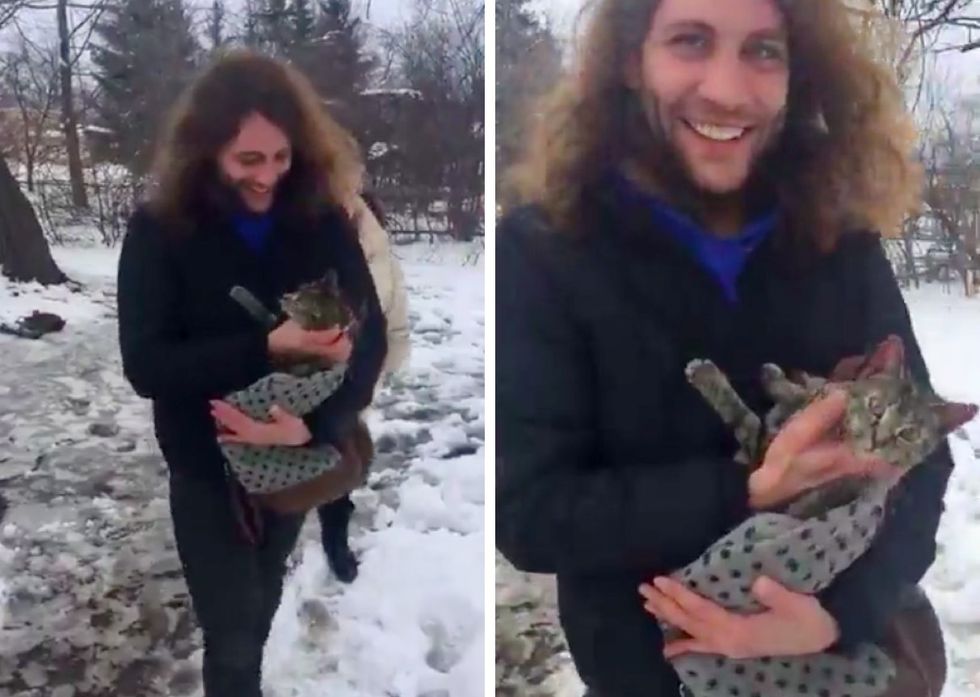 Tammy Hanna, composition by Love Meow
"It only took about 10 minutes for Tristan to get her. Alice was very good, relieved and happy," Jessica told Love Meow.
"I don't think she stopped purring for the rest of the day."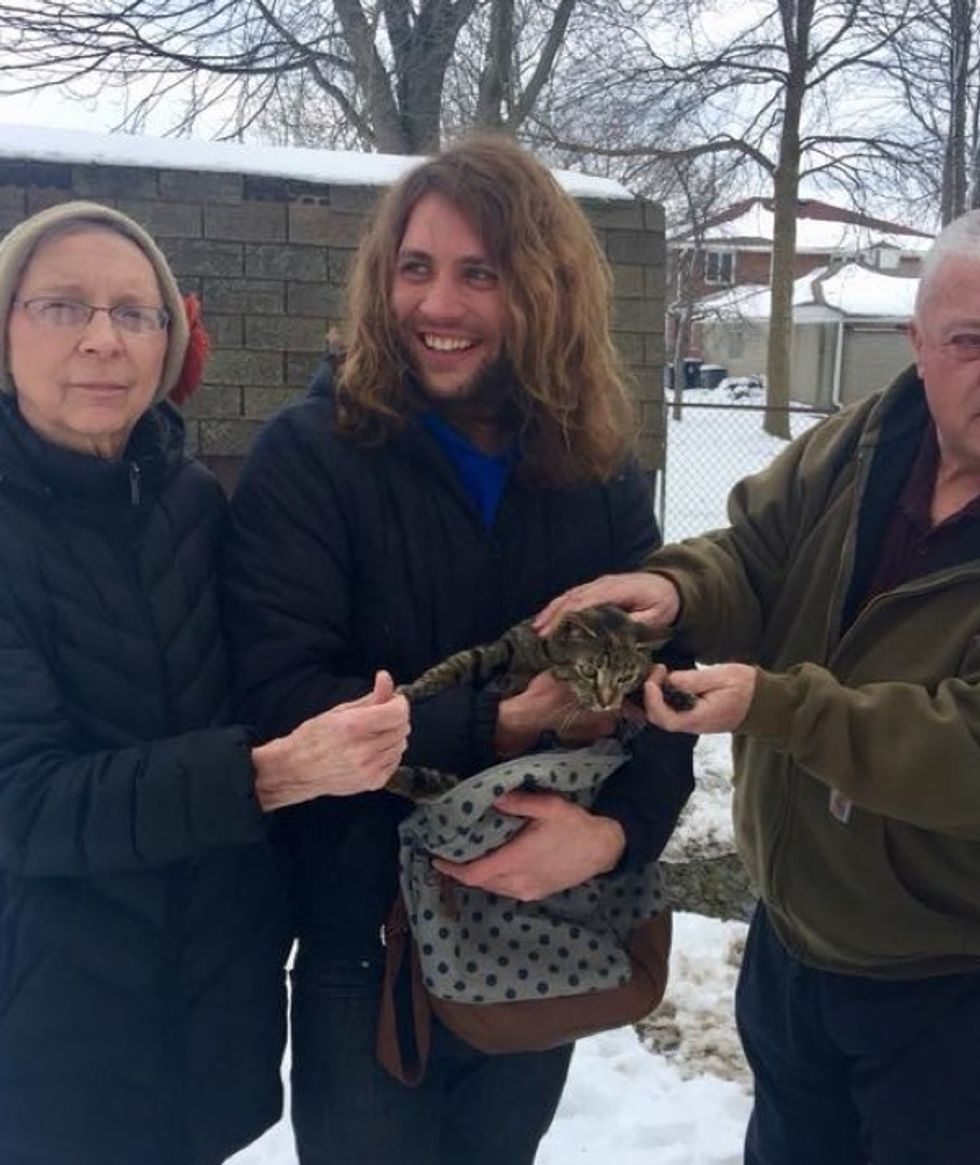 Alice reunited with the familiesTammy Hanna
"Tristan was our angel as Alice had been in the tree for nine days and probably couldn't have survived much longer," Tammy told Love Meow.
Alice is recovering and napping under the warmth of a blanket back in the comfort of her home.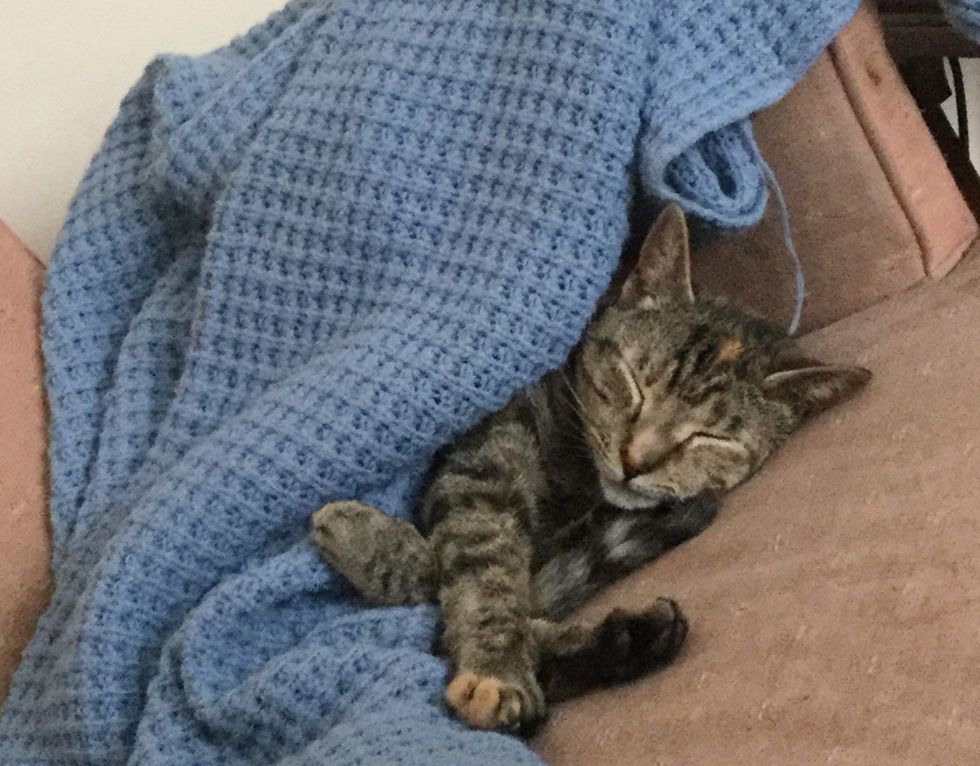 Jessica Williams
Watch the raw footage of the rescue in this video:
Share this story with your friends.
Related story: Brave Man Saves Crying Cat Stranded for Days in Deep Swamp