I just came back from the Natural Museum and met Cooper's parents. There is only one word that I was able to come up with after seeing Cooper's work. - Amazing! - with a capital A.
Cooper couldn't make it to the exhibit because traveling by air would have been traumatic for the little one. However, I could definitely feel Cooper's artistic talent permeating throughout the entire exhibit. His work was the most awesome out of all the work (sorry to other exhibitors). It was unlike any other crittercam or animal photography I have ever seen. It was so much more vivid and wonderful seeing them up close. The abstract feel of the photographs, the colors and the lighting seem to be the work out of a highly skilled photographer, but what I am still dumbfounded about is these works of art came from a cat. They put me in a completely different perspective of how it is like to see the world in the eyes of a cat.
I will post the interview I had with Cooper's parents later on tonight, but for now I am going to share with you some pictures I took at the exhibit and CHECK OUT Cooper's art work! It's AMAZING!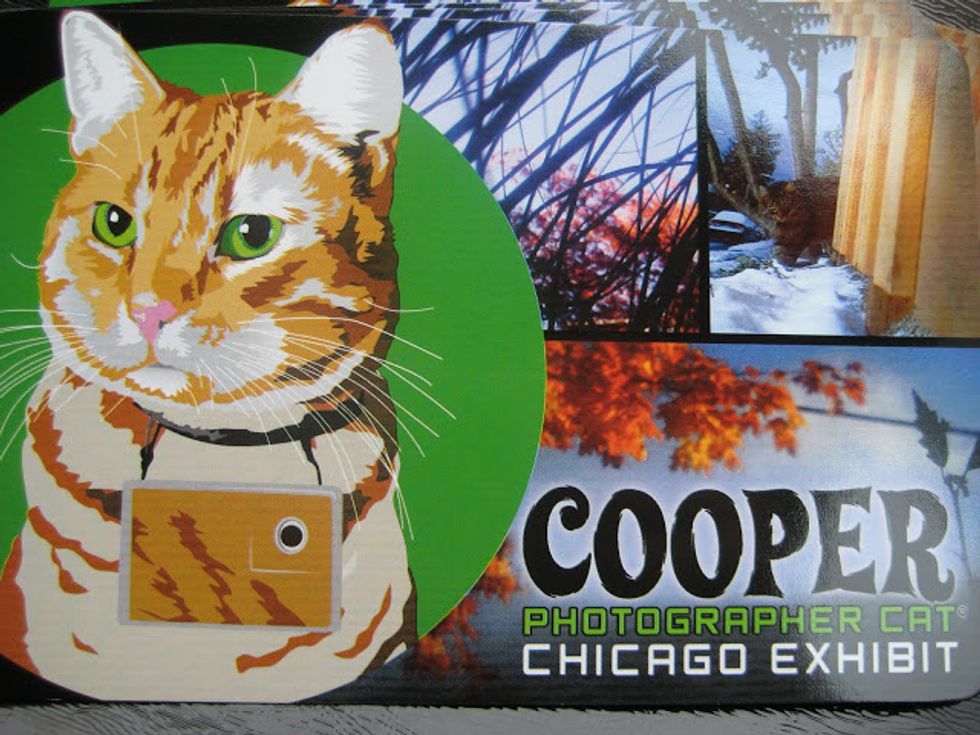 Below are more pictures we took at the exhibit: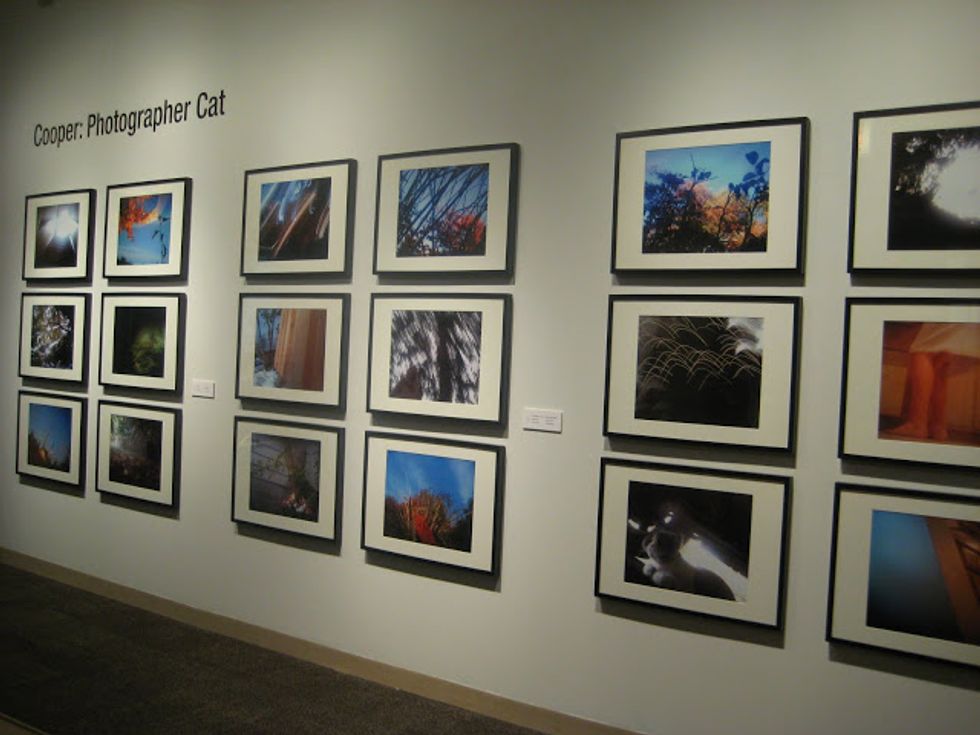 Chicago Exhibit
Cooper the Photographer Cat makes his Chicago debut! Come see his beautiful photos on display at the Nature Museum.  Presented in conjunction with National Geographic's "Crittercam" exhibit.

WHEN:
September 26, 2009 through April 11, 2010

Weekdays: 9 a.m. – 4:30 p.m., Weekends: 10 a.m. – 5 p.m.

WHERE:
Peggy Notebaert Nature Museum

2430 N. Cannon Drive

Chicago, IL 60614  (View map)

COST:
Museum admission:  Adults $9, Kids $6, Infants Free
A portion of photo sales during the September 26, 2009 through April 11, 2010 exhibit will be donated to PAWS Chicago.