When two 12-year-old ginger brothers came to the shelter early July, they were heartbroken and lost. A couple saw a photo of the bonded pair and knew just the right home for them.
Meet Kelso and Fez!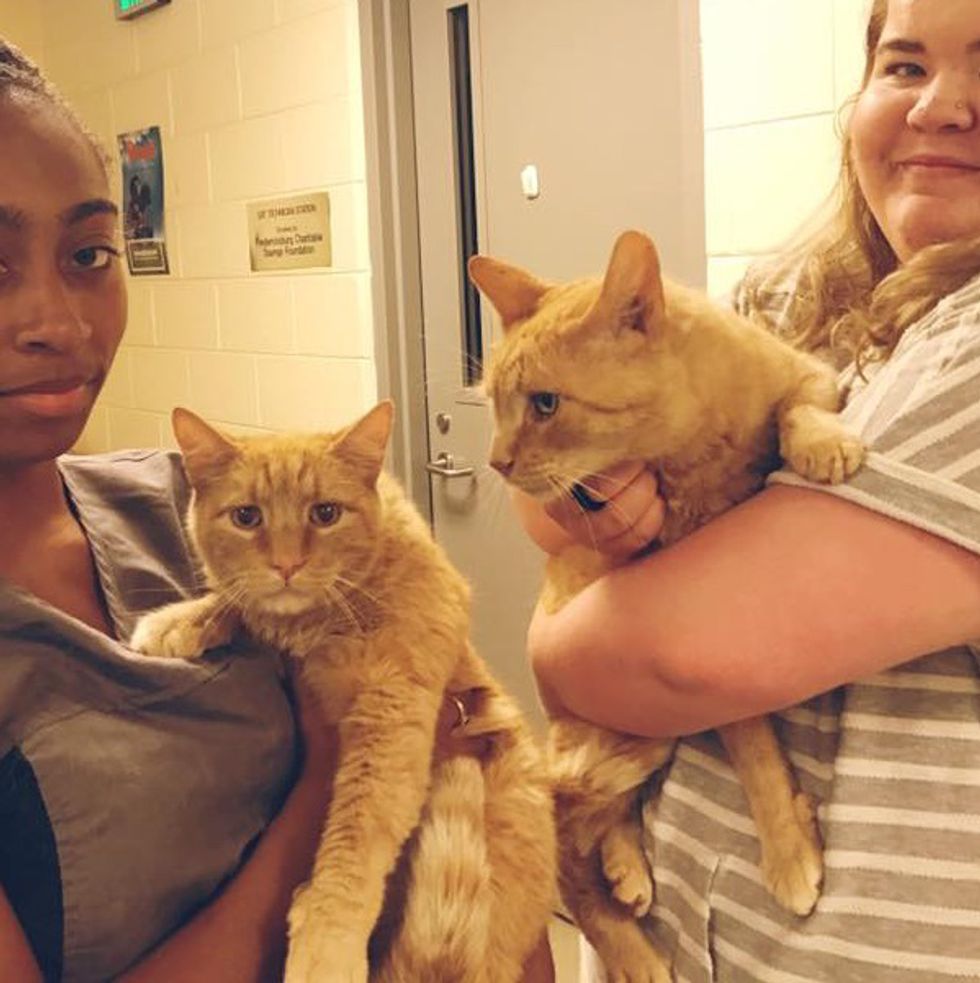 Fredericksburg Regional SPCA
The two senior cats came to Fredericksburg Regional SPCA (in Virginia) together when their former owner was moving away and couldn't take them along.
"These 12 year old twinsies are just about as sweet as you can get... They are never far from each other's side. Both are very laid-back, gentle, and affectionate. They've been with each other their whole lives," the rescue group told Love Meow.
The boys were very confused with the new surroundings that appeared so foreign to them. They needed a loving home soon, so the staff began sharing their story on social media, hoping the right home would come along.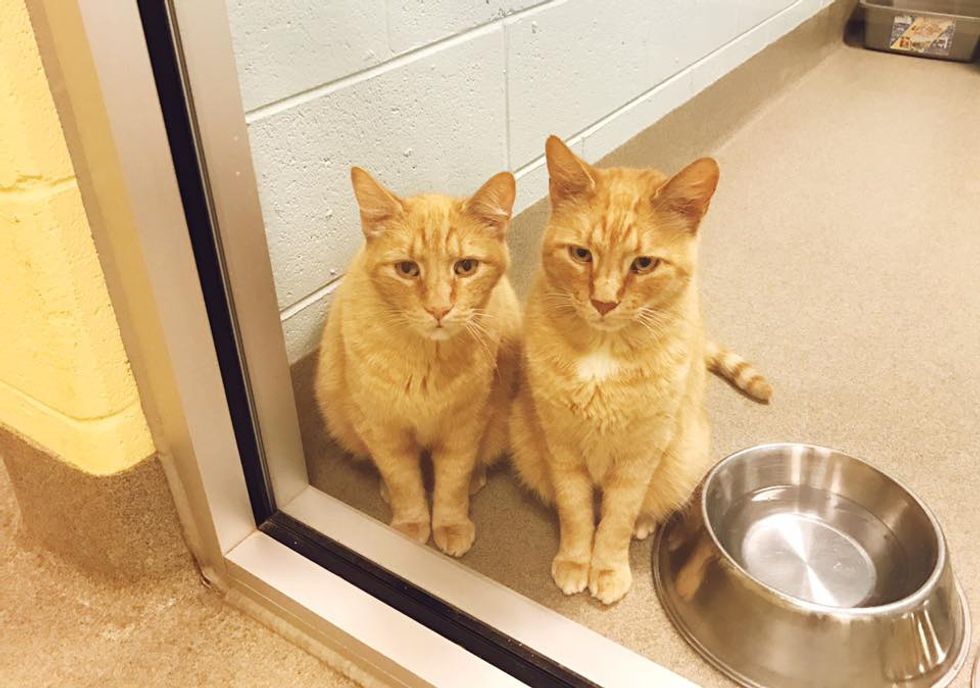 Fredericksburg Regional SPCA
A month and a half later, the two brothers found themselves still waiting by the glass wall. They were always together, comforting each other while hoping someone would come scoop them up soon.
That's when Mary Fultz saw a post from her friend about the kitties.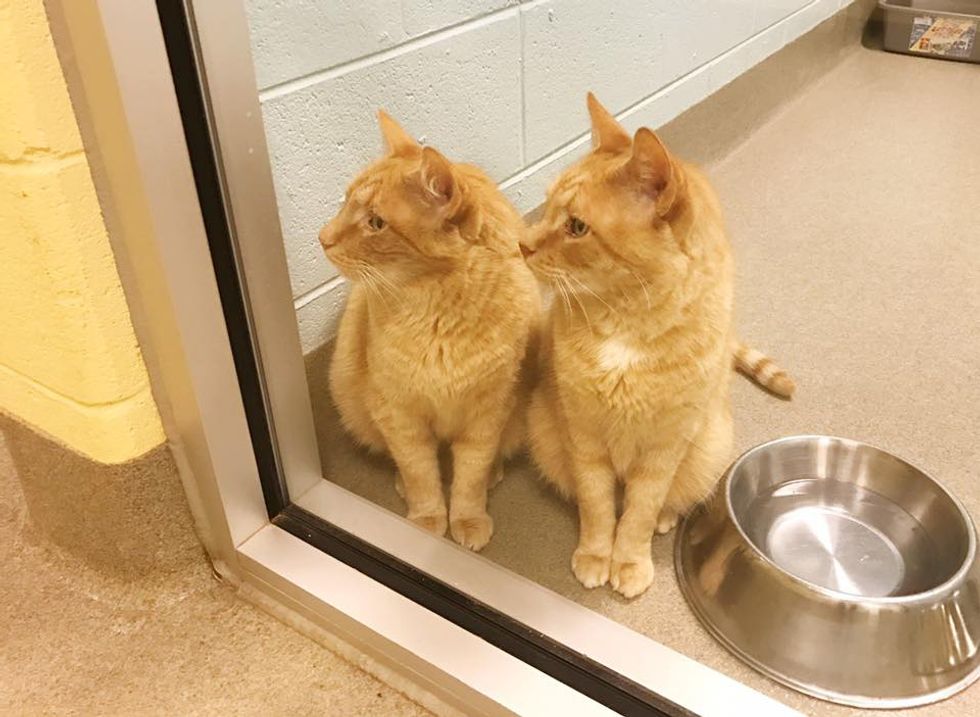 Fredericksburg Regional SPCA
"We saw their picture on Facebook which a friend shared. They were a touch depressed from losing their home," Mary told Love Meow.
The two ginger brothers instantly stole their hearts as they look like their 10-year-old orange tabby Morty's long lost siblings.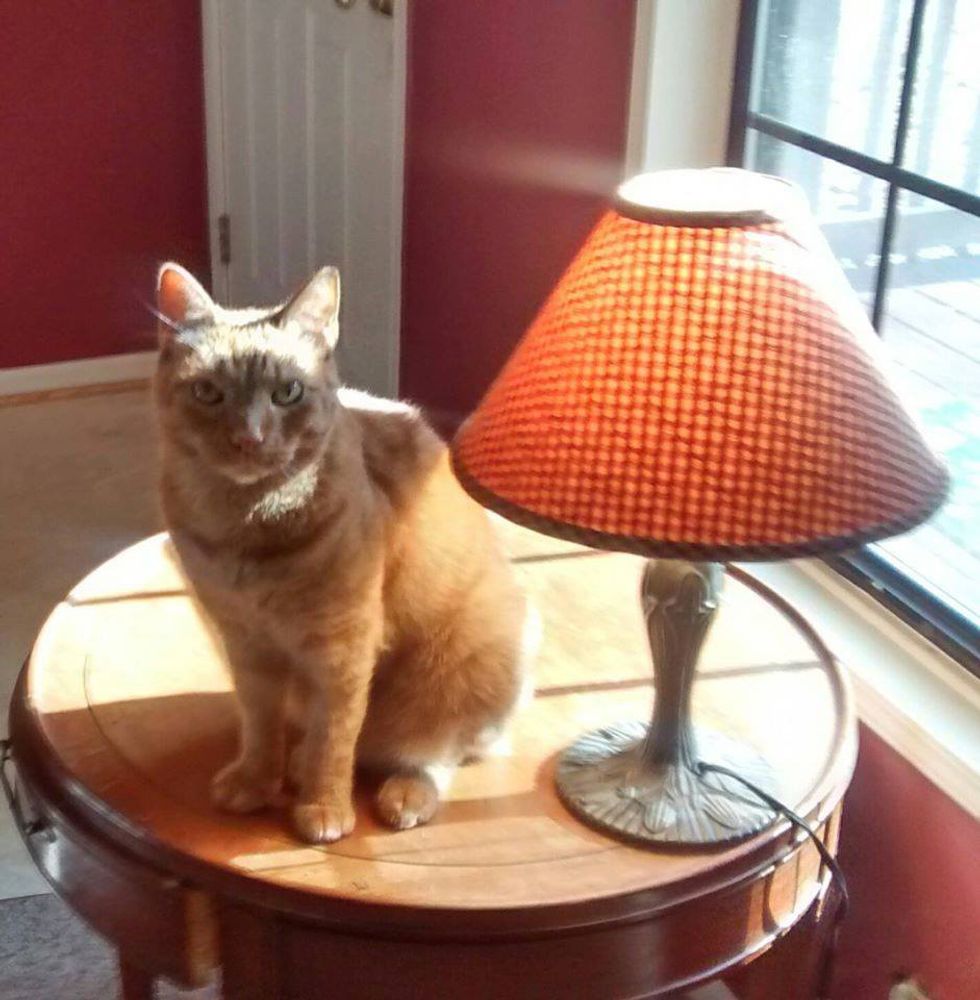 Morty the catMary Fultz
Mary and her husband, Steve, have a soft spot for older cats.
When they saw the brothers, they knew that they had to adopt both together even though they weren't planning to get a new cat.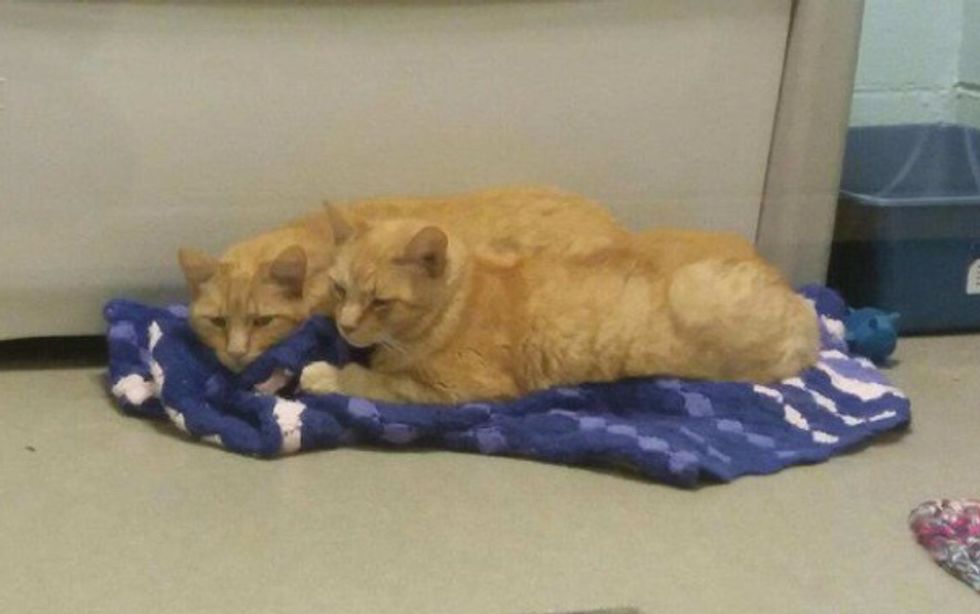 Fredericksburg Regional SPCA
"I felt fierce love and my eyes filled with tears. I couldn't separate them. True love and ready for these 12 year old boys," Mary told Love Meow.
The couple was completely smitten with Kelso and Fez, and the two kitties were so happy that they were finally going home.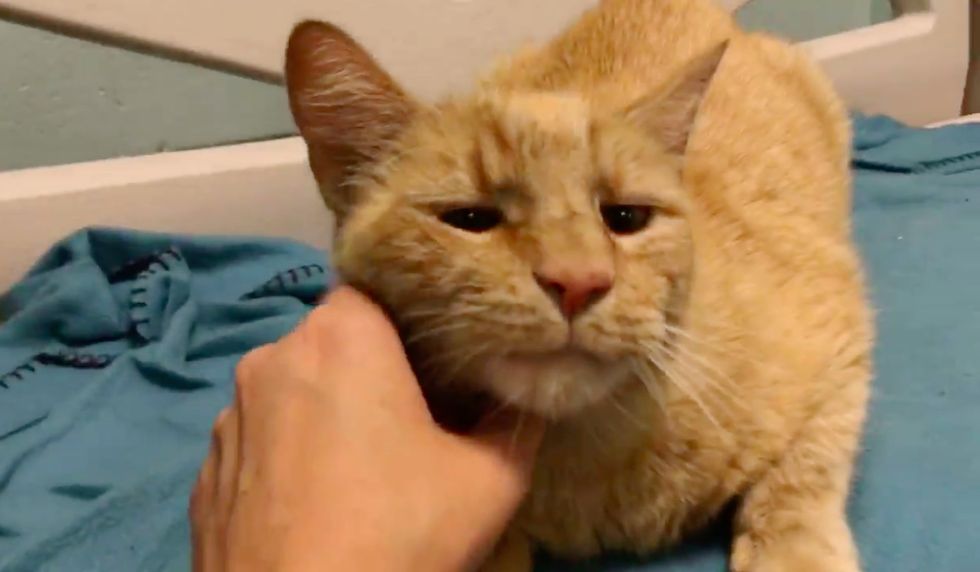 Fredericksburg Regional SPCA
That day the boys left the shelter for good and joined their new brother Morty at their forever loving home.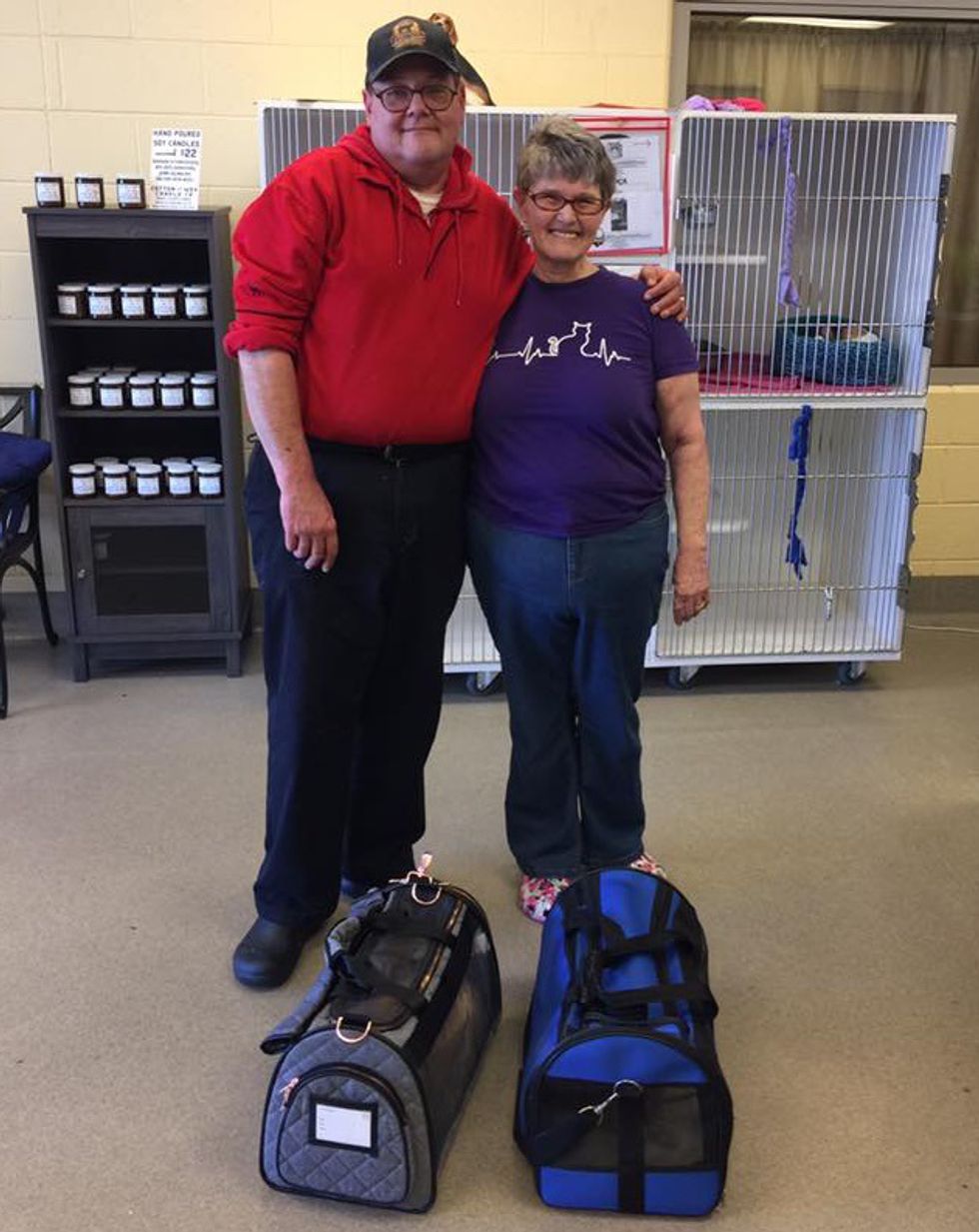 Fredericksburg Regional SPCA
"These babies came home five days ago. They are eating well and we love them," Mary told Love Meow.
Kelso and Fez are loving their new bed, cuddling with each other in pure bliss.
They know they are home!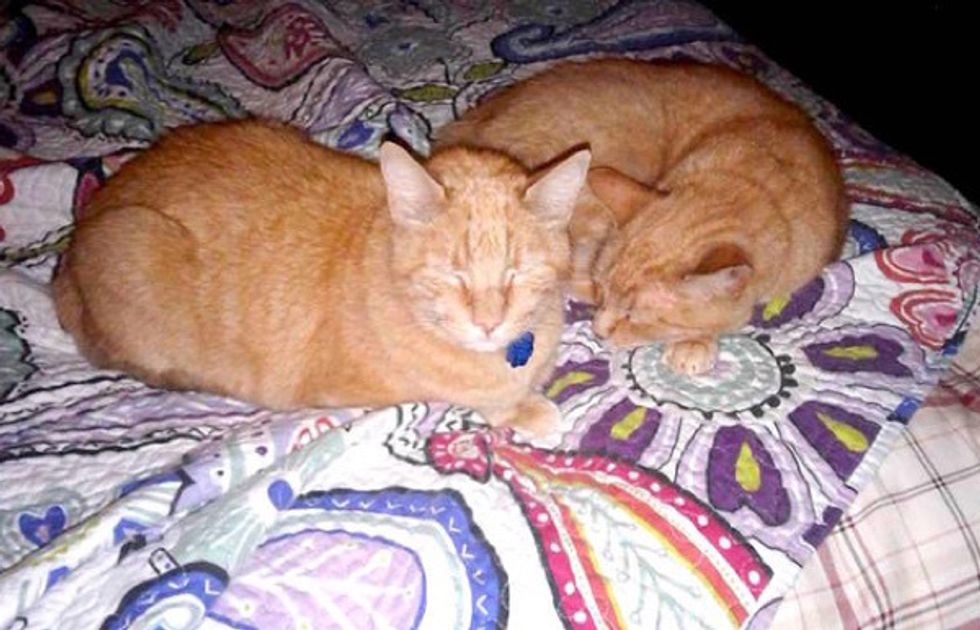 Mary Fultz
Share this story with your friends. If you would like to support their rescue efforts, click here to see how you can help. Follow Fredericksburg Regional SPCA on Facebook.
Related story: Cat Brothers Separated for 2 Years Find Each Other When Their Humans Start Dating