Derby the tiny gray kitten with white paws was found without a mother. Thundercats TNR took in the little orphan and brought him to Bushwick Bark located in Brooklyn, NYC.
At the same time, a feral cat mother Annalise gave birth to a litter of three kittens in one of their humane TNR traps. "We brought Derby home Saturday night and added him to the litter," said Bushwick Bark.
Meet little Derby! He was found without a mother.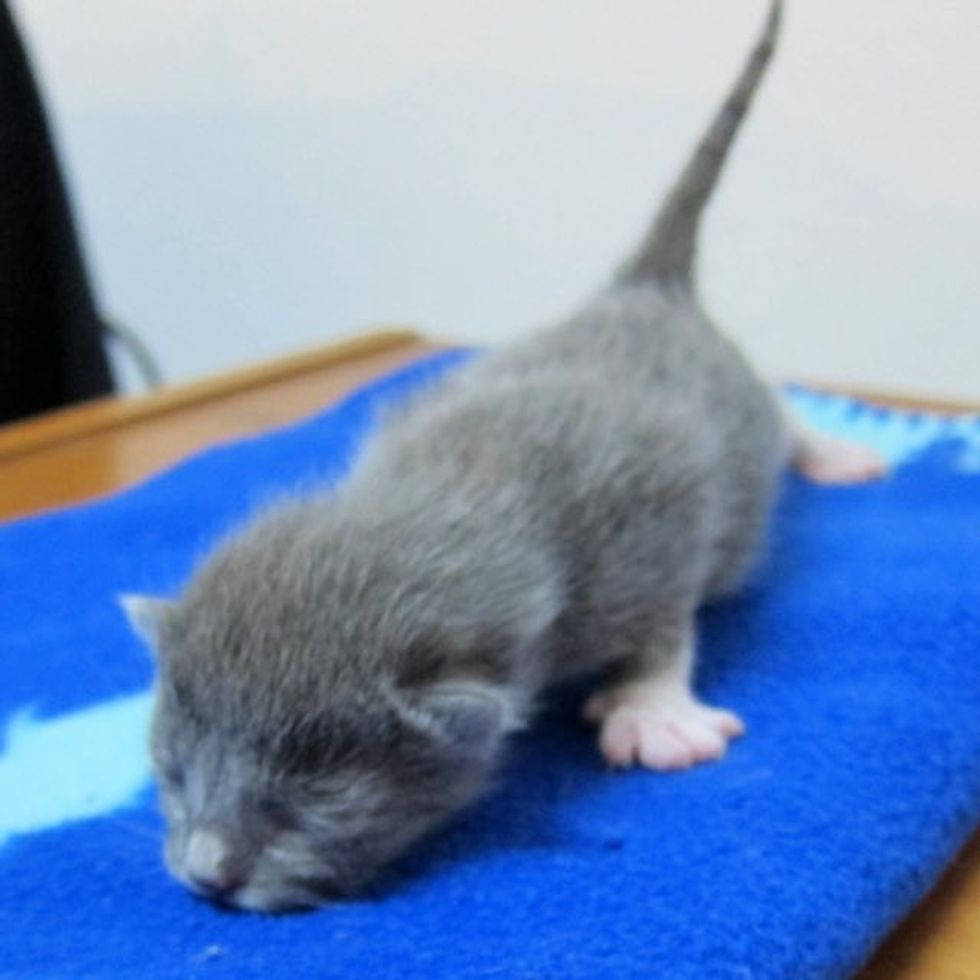 Annalise a feral cat from Ocean Hill gave birth to three kittens in a humane TNR trap at the same time they found Derby. They decided to add Derby to the litter.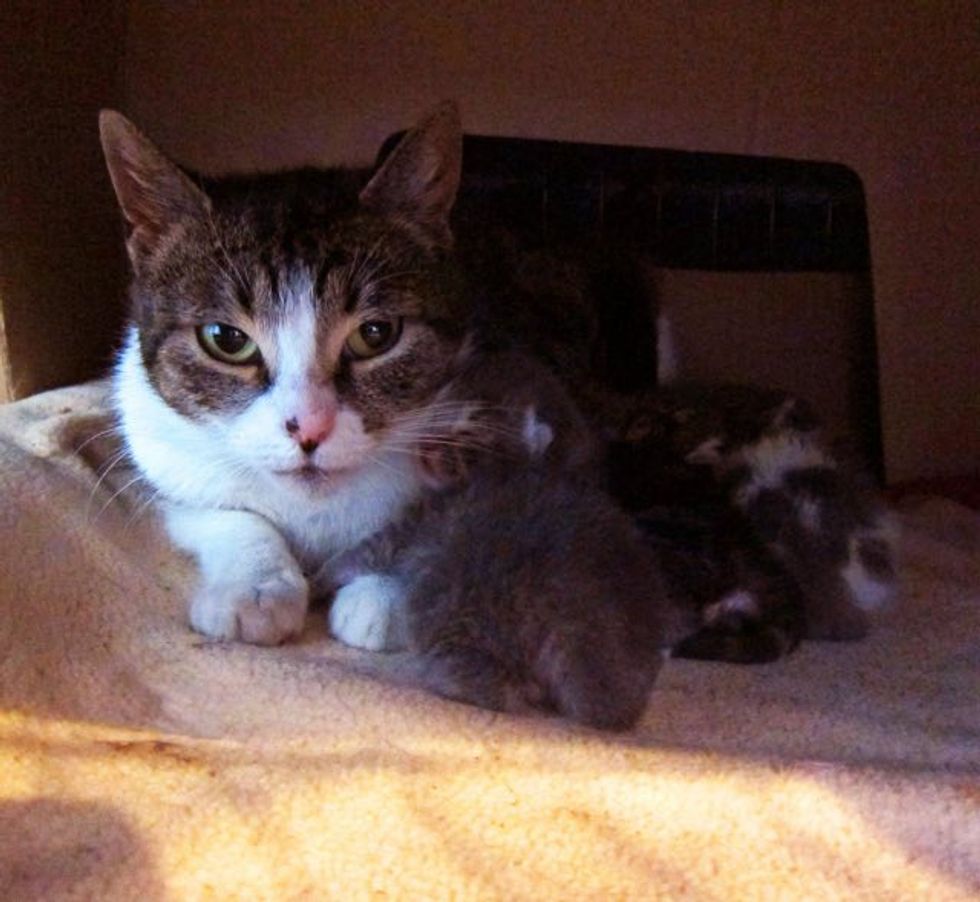 "Derby! He's fitting in well but we are supplementing him with formula."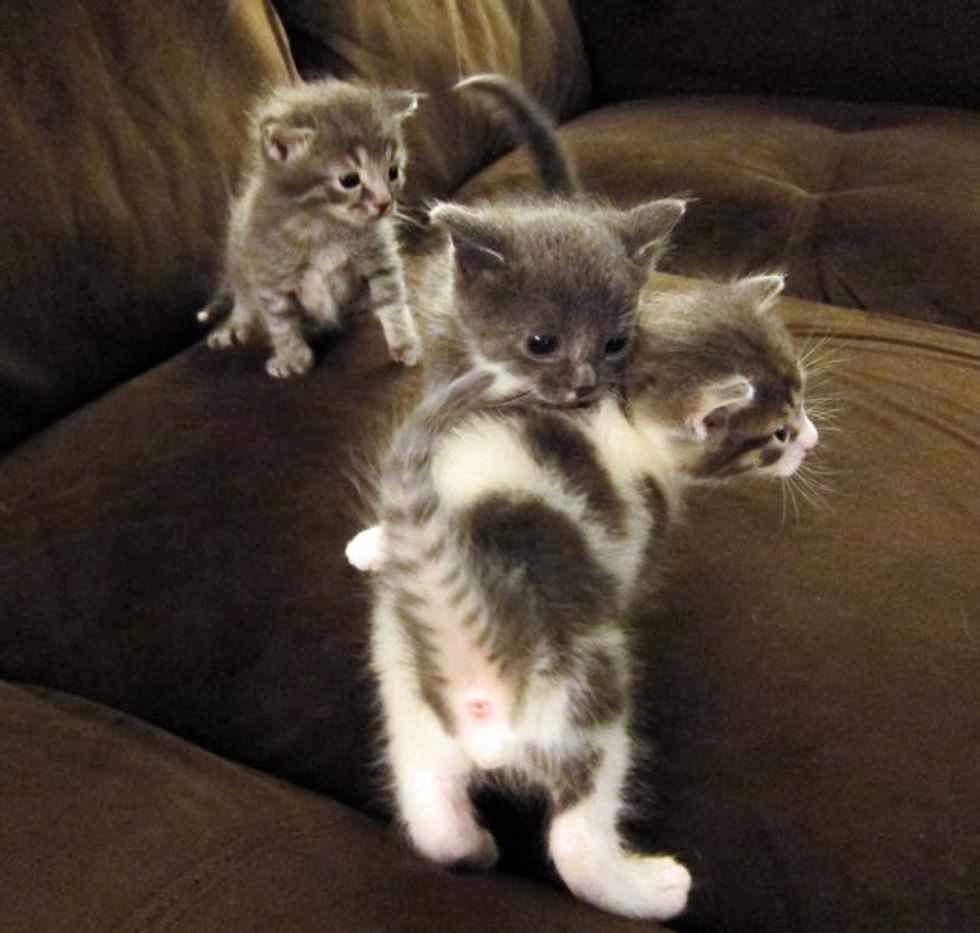 "You can barely tell Derby isn't part of the same batch!"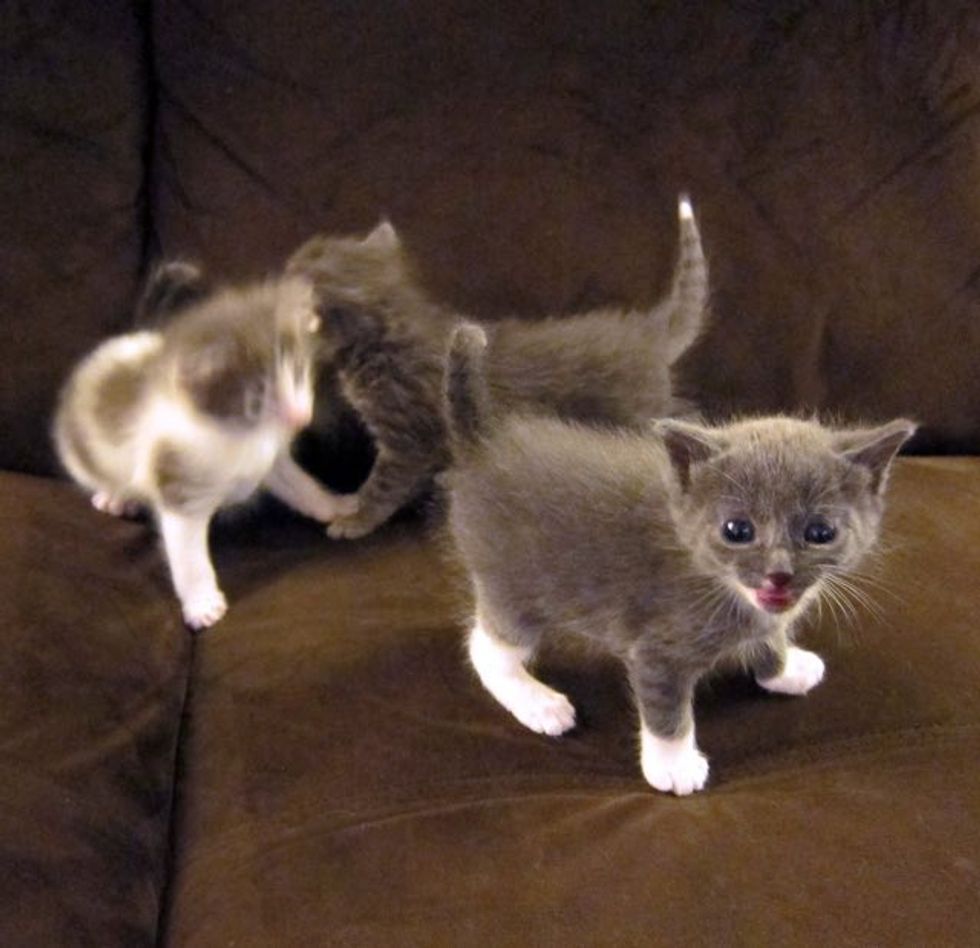 Derby clinging to his foster mom!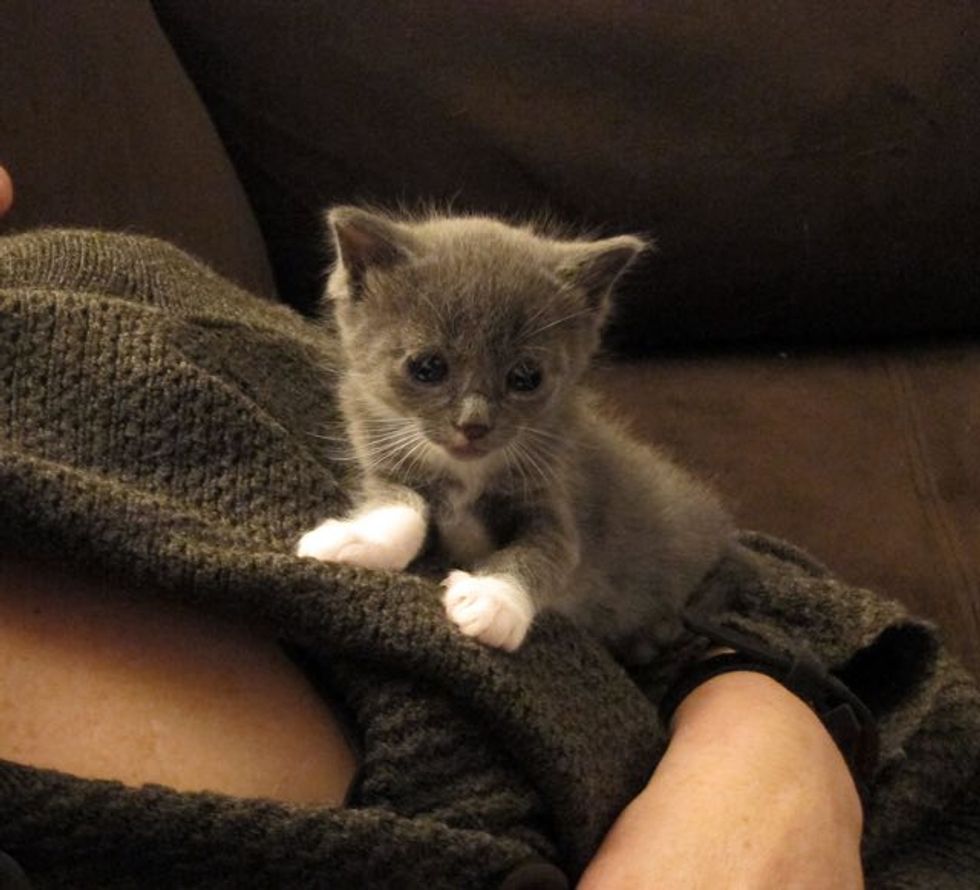 Clockwise from bottom left: Jammer, Double-Digit, Derby, Spiderman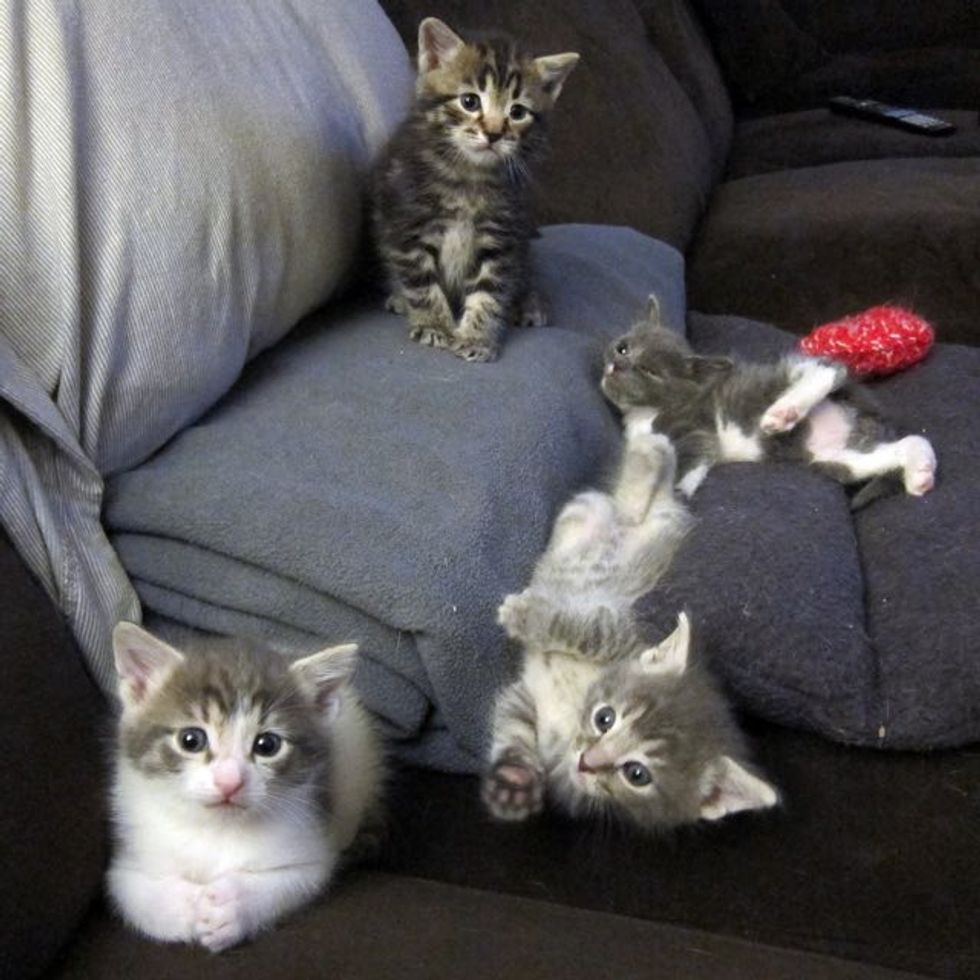 WATCH Derby in action:
Follow Derby and his adoptive siblings at Bushwick Bark. Photos by Jimmy Legs.