These tiny foster kittens had a special sitter who wasn't feline, but was like a mother to them. They would climb all over her, but she never minded at all.
"Kiwi fostered a few kitten litters both through the feral cat program (Feral pregnant Mamas we'd raise litters from), and for a local shelter.  She always did such an amazing job with them, esp the litters where the mamas would have nothing to do with humans.  Kiwi would often become a mama figure once the kittens were out exploring and Mama would abandon them because they socialized with people.  We have a cat who was raised by Kiwi, helping her legacy of love live on," said Emily Rose.
Foster kittens and their sitter Kiwi the dog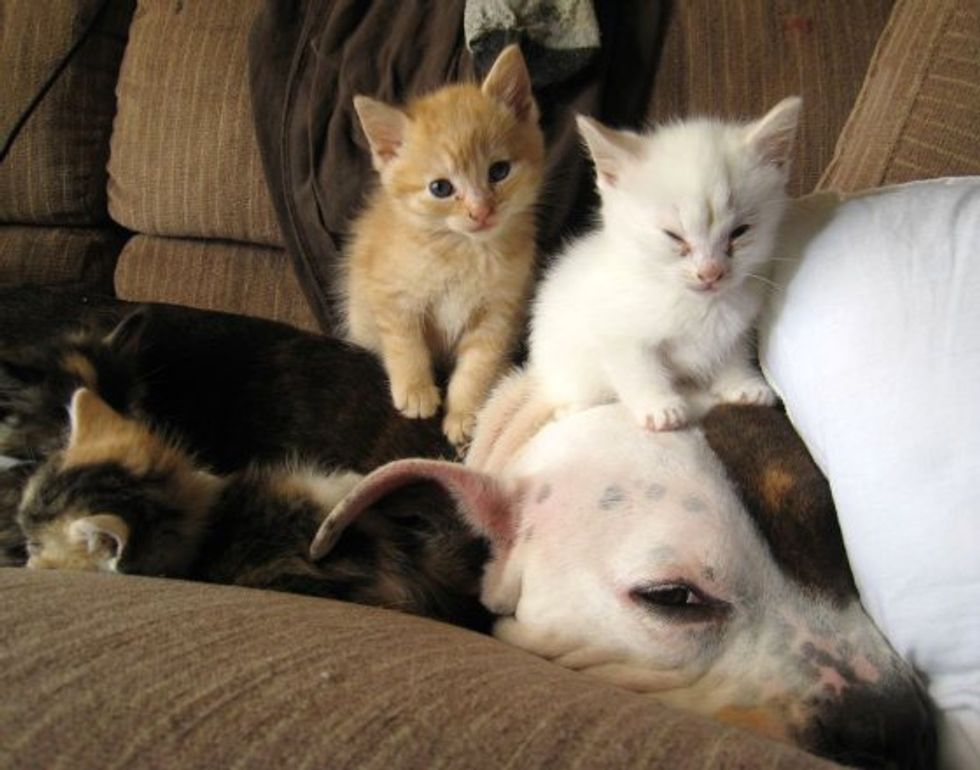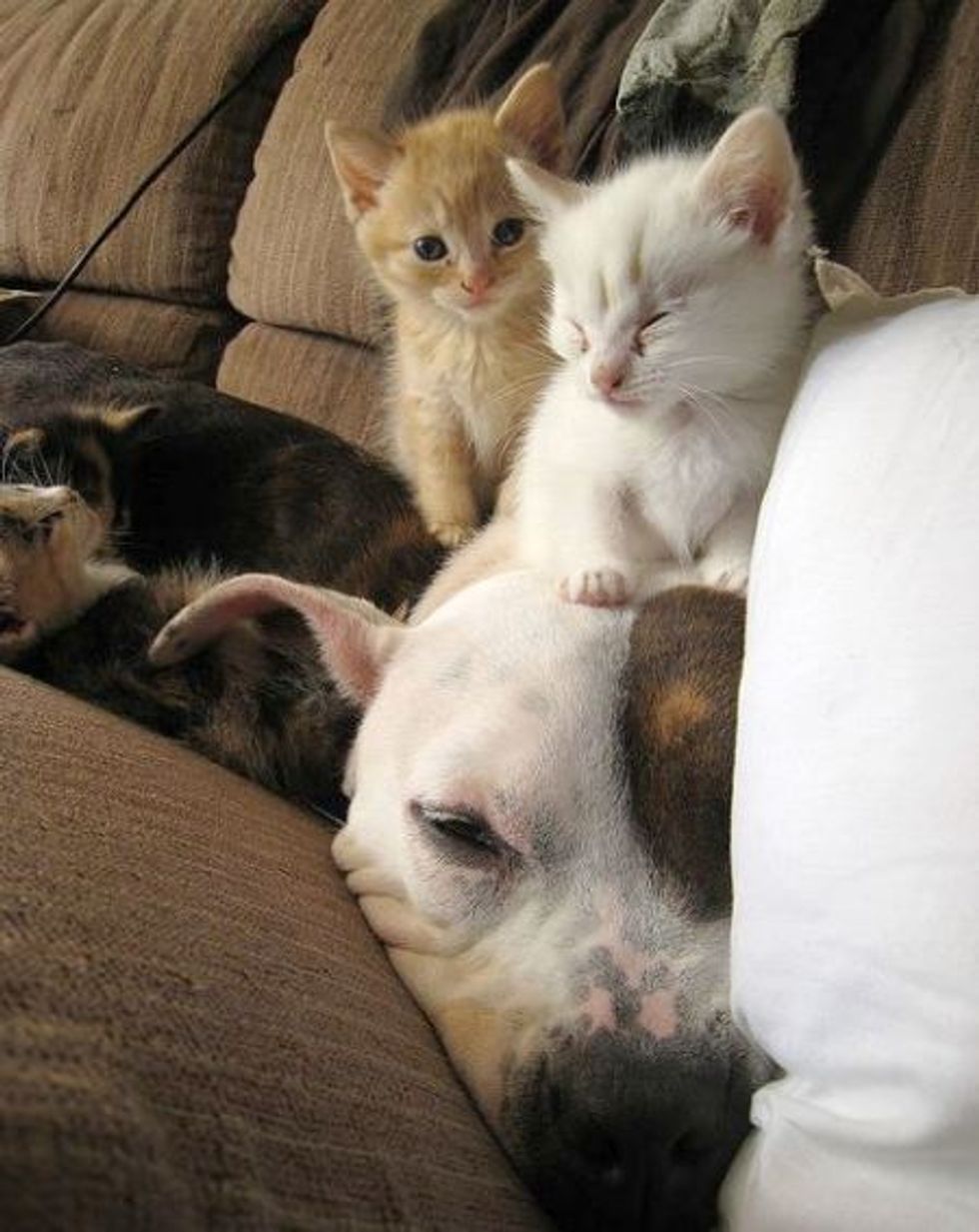 They love Kiwi...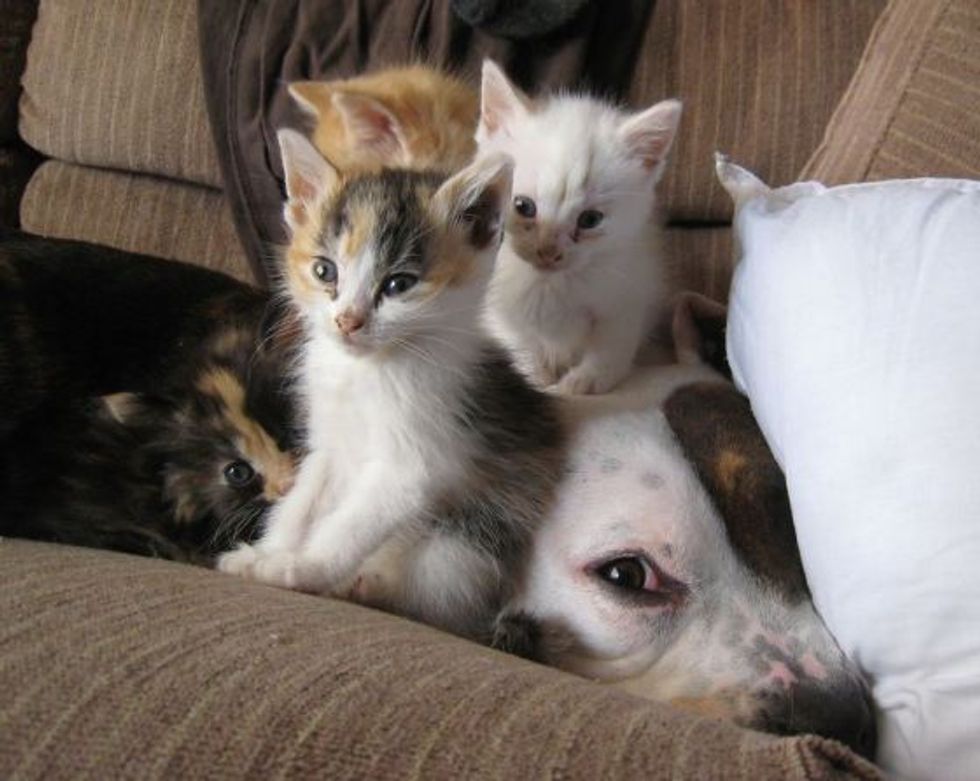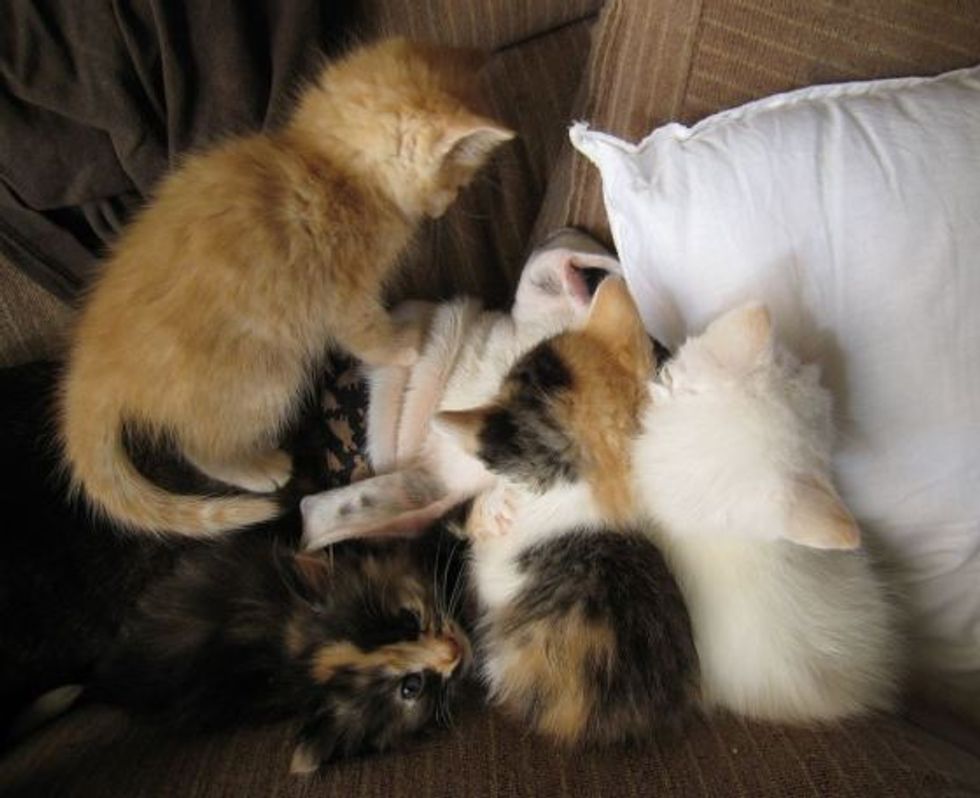 Photos courtesy of ©Emily Rose (more photos of kittens by Emily, DreamEyce Studio)