A good Samaritan found a pathetic looking kitten in the ditch behind a building. She was covered in dirt and was in need of help.
Meet Baby Smudge!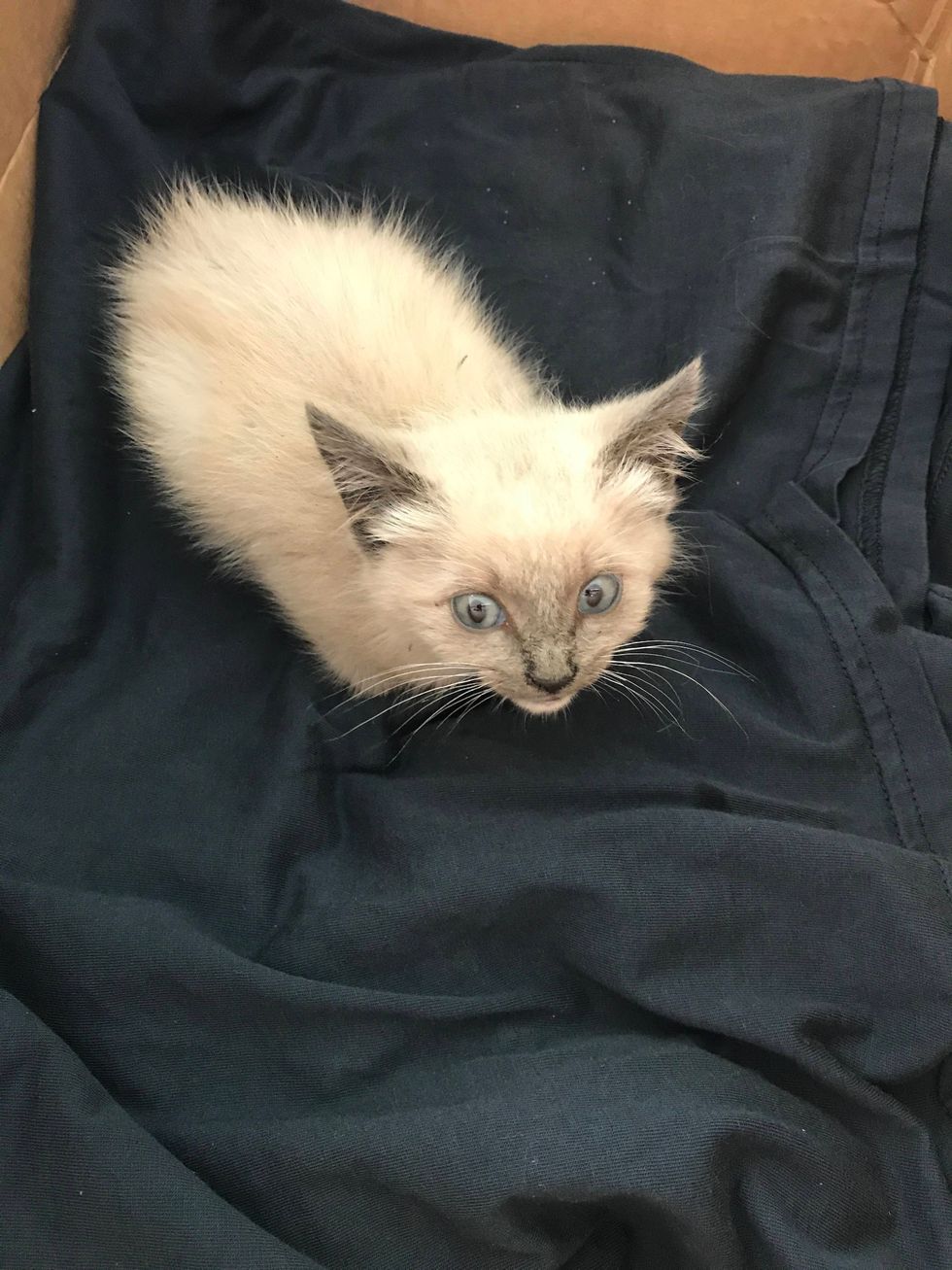 imgur/megggie11
A few weeks ago, a young kitten was spotted abandoned without a mother in sight.

"My coworker found her in the ditch and weeds behind our production budding," Zoe said via imgur. "(She was) exhausted, all fur and bones. (There were) thorns and burrs in her fur and paws."
Zoe offered to take the kitten home as the tiny furball was so young and would need someone to look after her around-the-clock.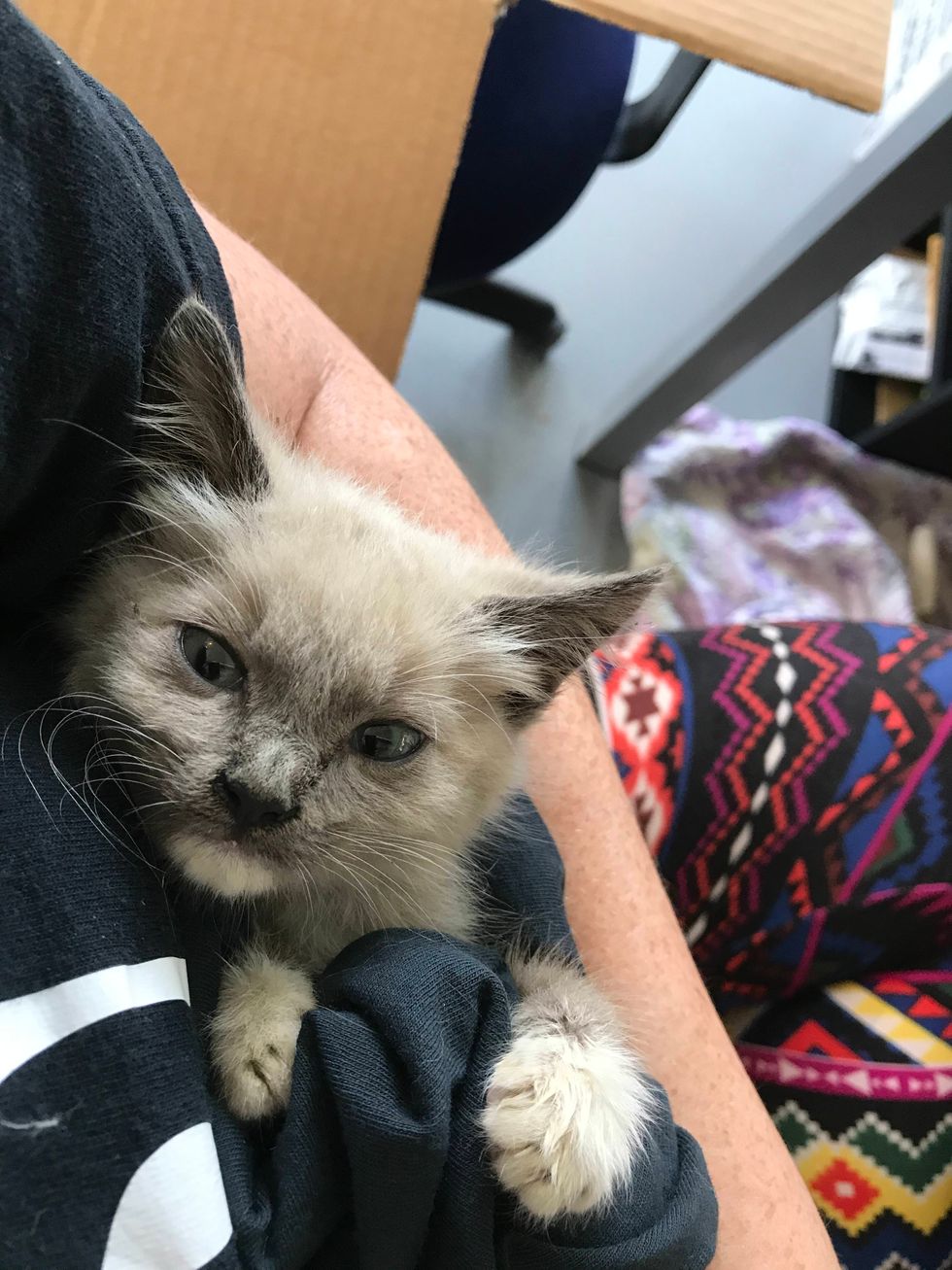 imgur/megggie11
After her first bottle of kitten formula, Smudge dozed off in her rescuer's arms.
It was the first time in a while that the kitten could sleep comfortably with a full belly and zero worries.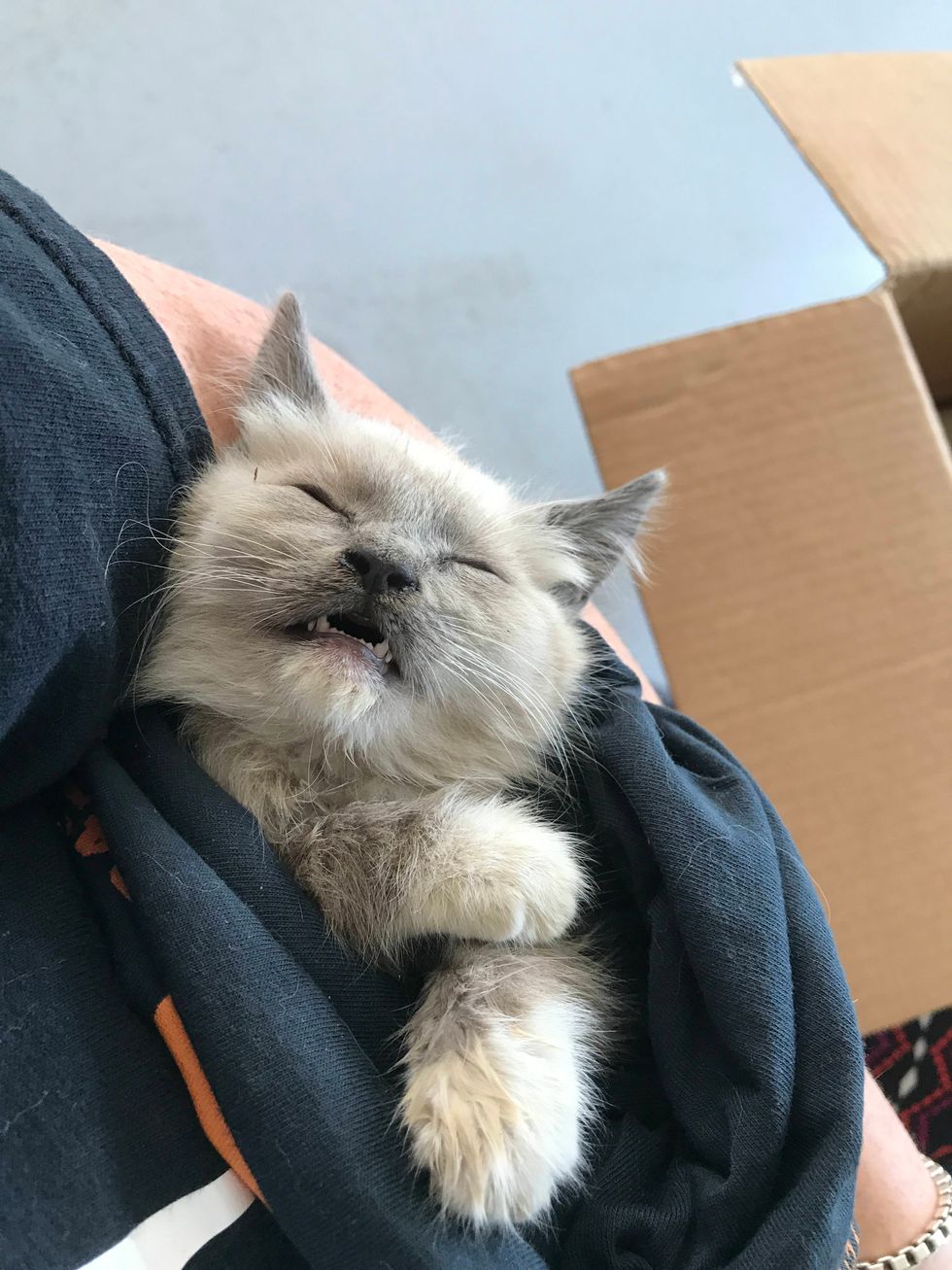 imgur/megggie11
The family gave the kitten a much-needed bath and wrapped her up in a warm towel.
As they were drying her off, she fell into a slumber, purring up a storm. "(She was) completely wiped out."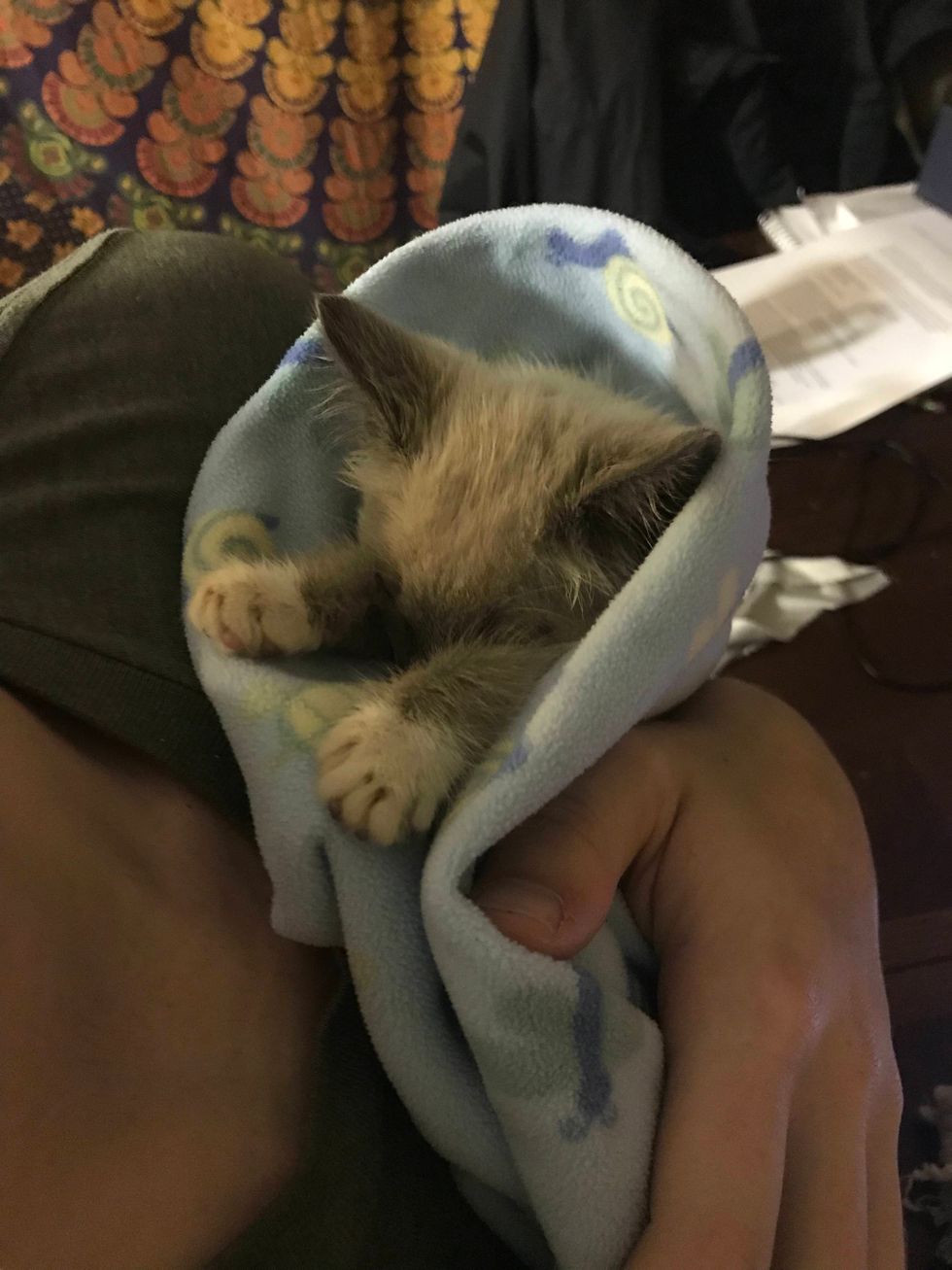 imgur/megggie11
Everyone in the family took turns to feed the kitten every few hours, day and night.
Smudge demanded cuddles after every meal.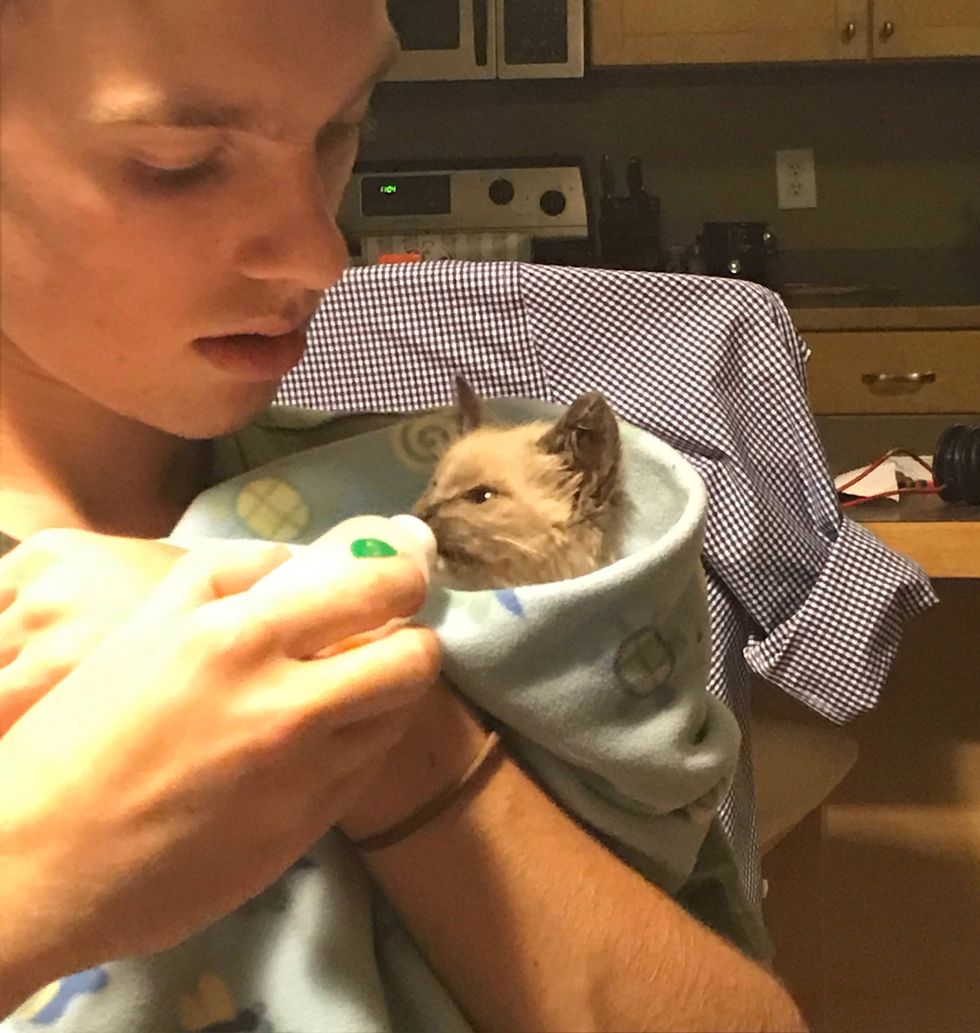 imgur/megggie11
Zoe put the kitten in her hoodie and she nuzzled right in, drifting off inside the warm fabric.
"Cuddle AND study— brilliant!"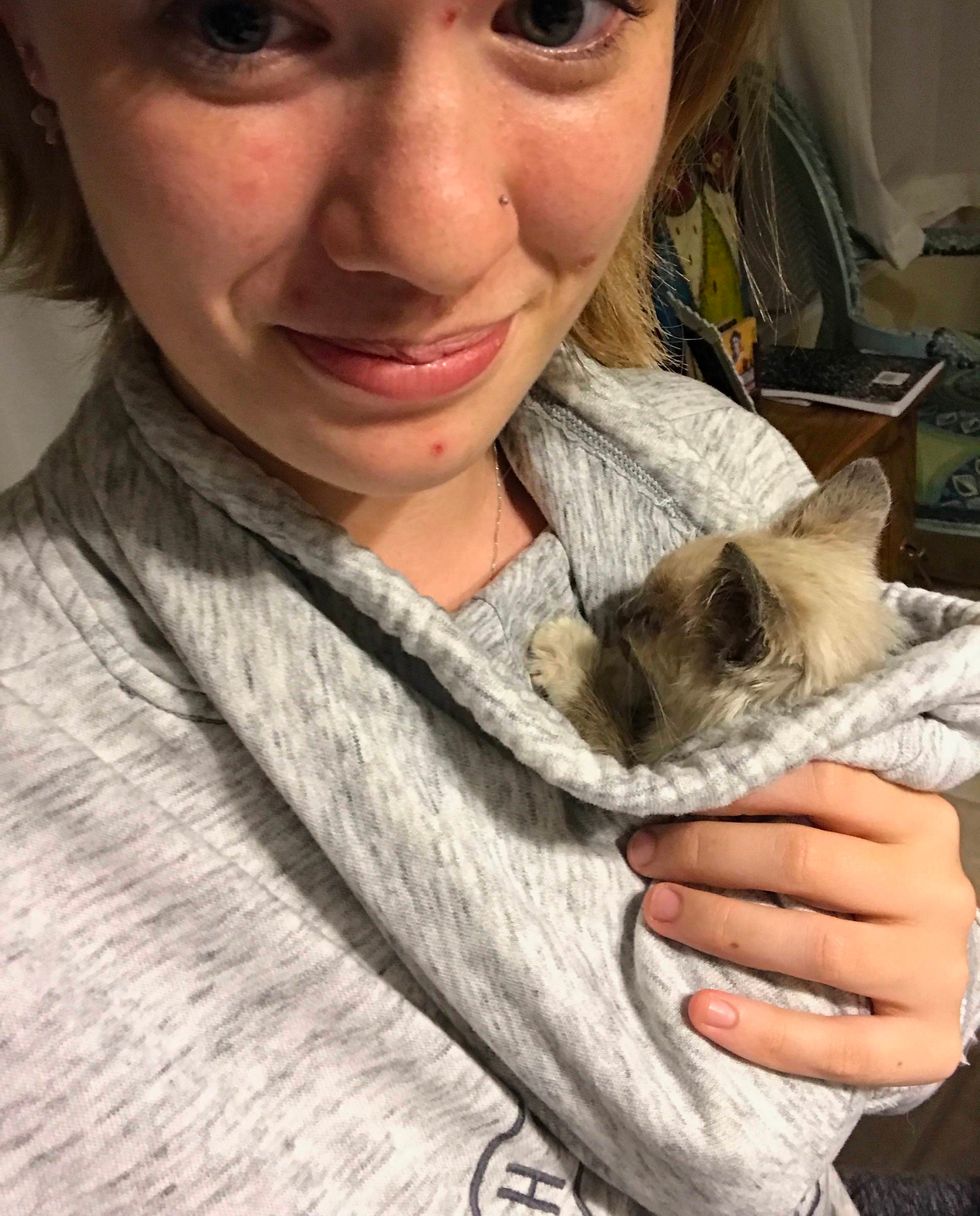 imgur/megggie11
Smudge hasn't stopped cuddling since she moved in.
She prefers napping on her humans' shoulders after feeding and following them around the house wherever they go.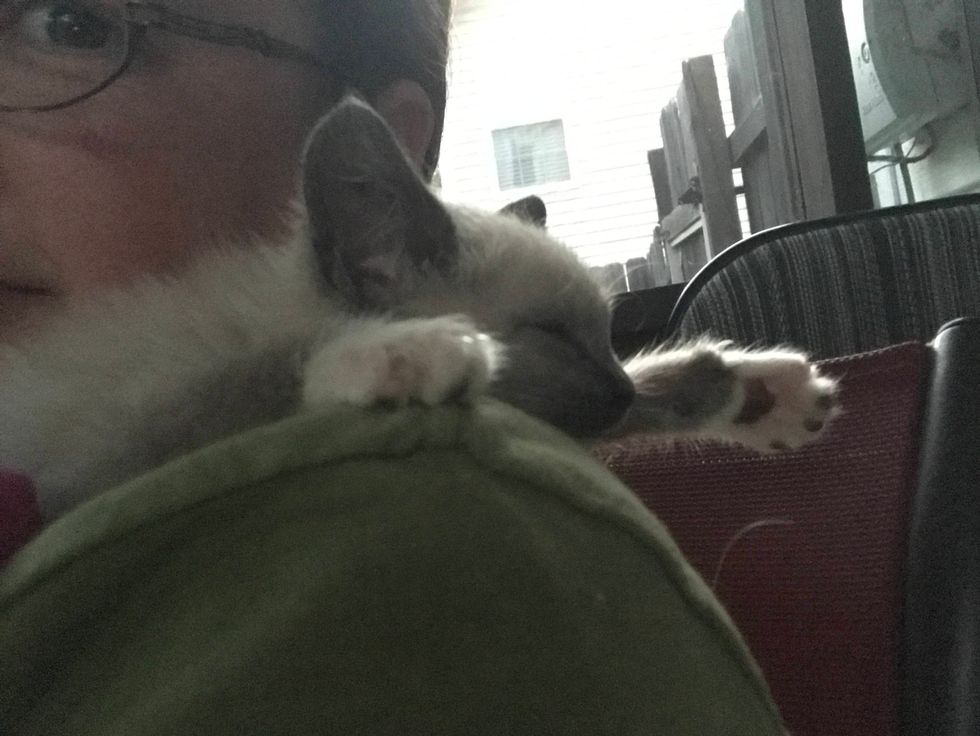 imgur/megggie11
A few weeks later, the kitten has really blossomed!
"(She's) so much better, the sweetest baby we've ever met. She gets along very well with her (feline) brothers."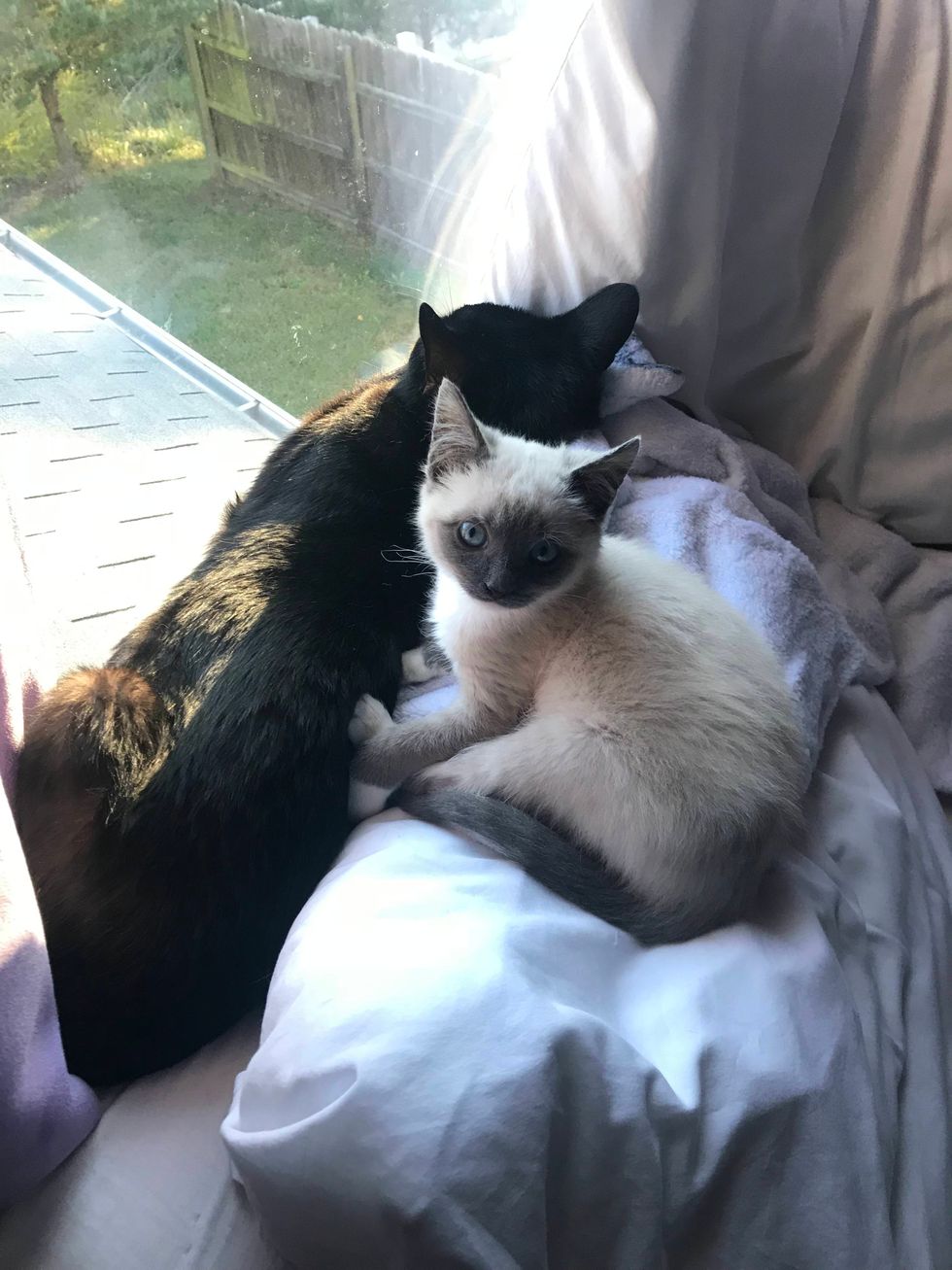 imgur/megggie11
They gave her a loving home where she was fed, loved and spoiled.
Look at her now!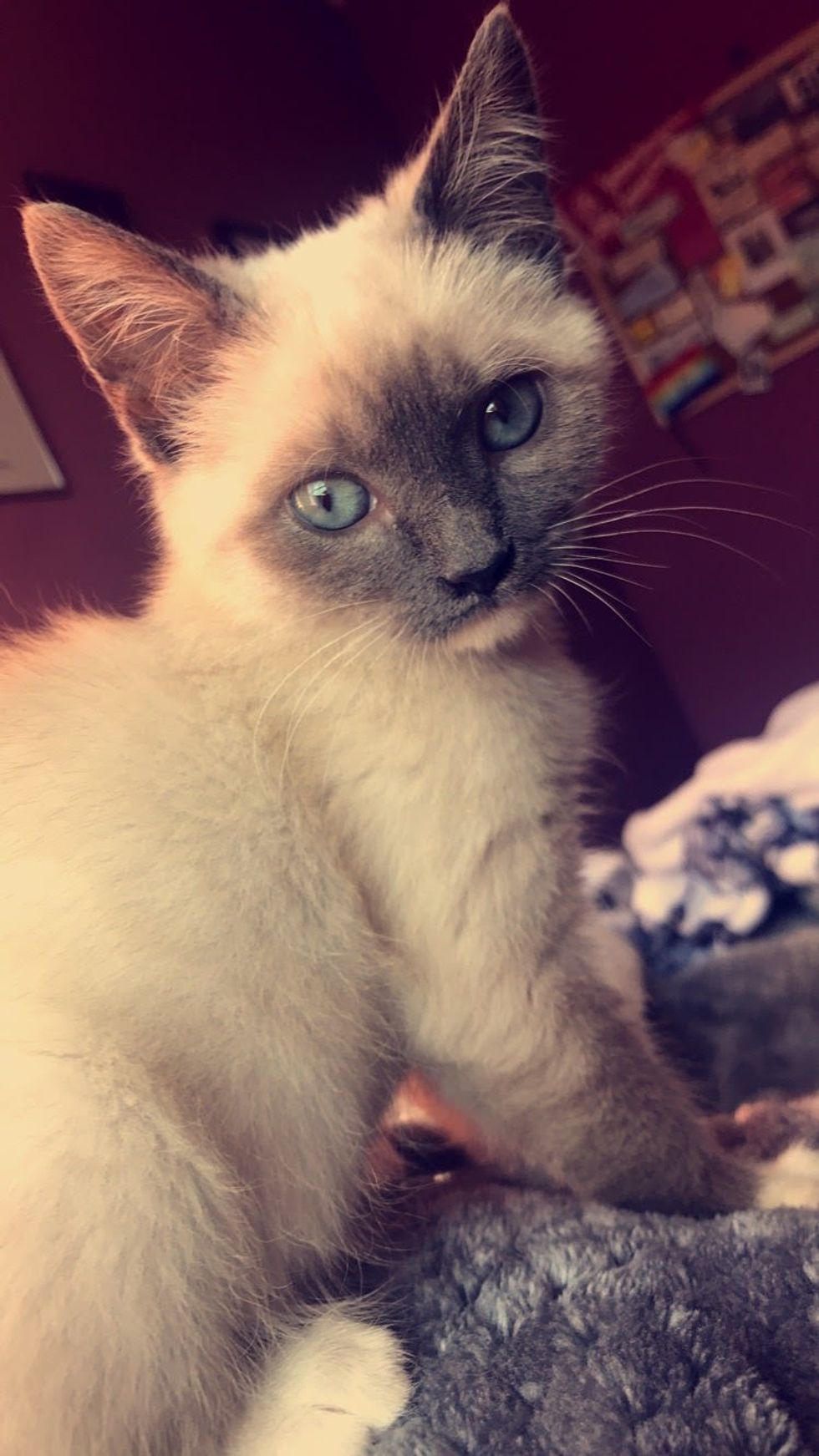 imgur/megggie11
Share this story with your friends. (More info: imgur)
Related story: Cuddly Big Kitty Grows Up Hugging His Human Every Chance He Gets