A tiny 2-week-old kitten was left behind at a house by his cat mother who never returned. Monica Villalobos, the owner of the house, decided she would be his new family.
Meet El Pelusa!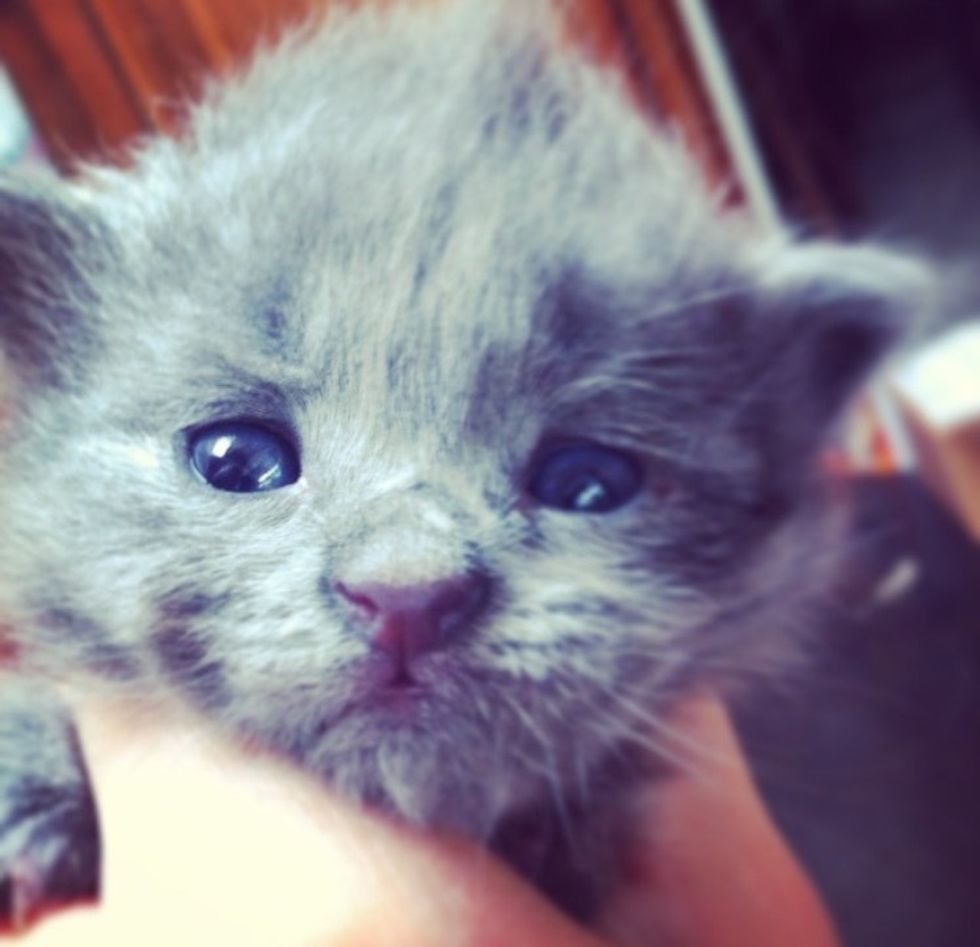 Courtesy: Monica Villalobos
They believe the cat mother was a feral who came from the nearby small mountain. She visited their house one day for food.
"She stayed there all night long. We gave her food, a warm place, but after that she started relocating her babies one by one. After 20 hours she never came back to pick up baby El Pelusa," Villalobos told Love Meow.
They knew they had to take him in.
The next day little El Pelusa opened his eyes for the first time.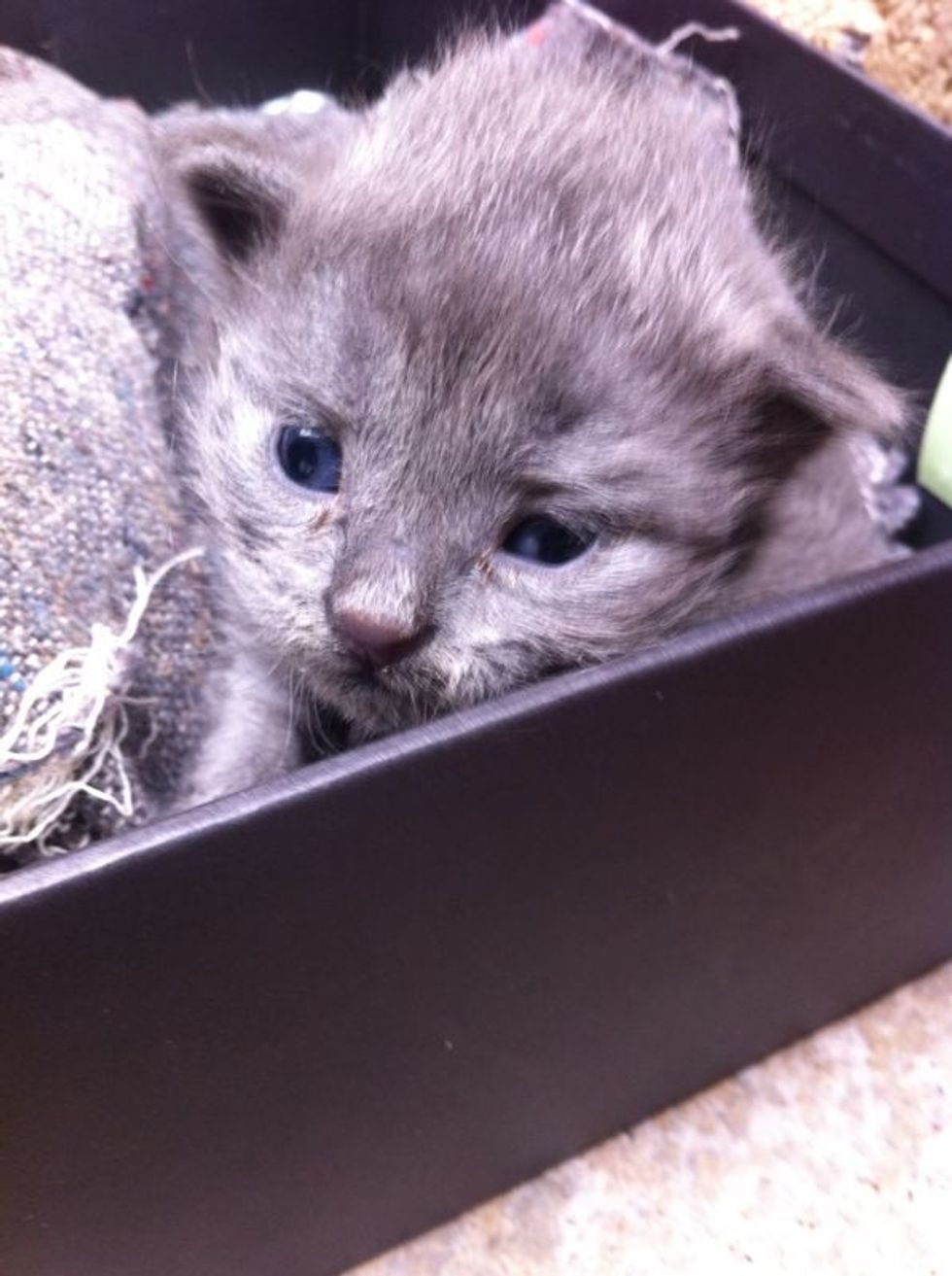 Courtesy: Monica Villalobos
"He was two weeks old and very fragile. He needed critical care. We fed him every 3 hours, kept him clean and warm," Villalobos said.
"At the beginning it was very stressful, but we had to give him a chance. We nursed the little baby back to health through many sleepless nights, making him feel warm and loved."

They put the kitten in a box full of blankets with warm water bottles and stuffed toys around, so he could have something to cuddle up with.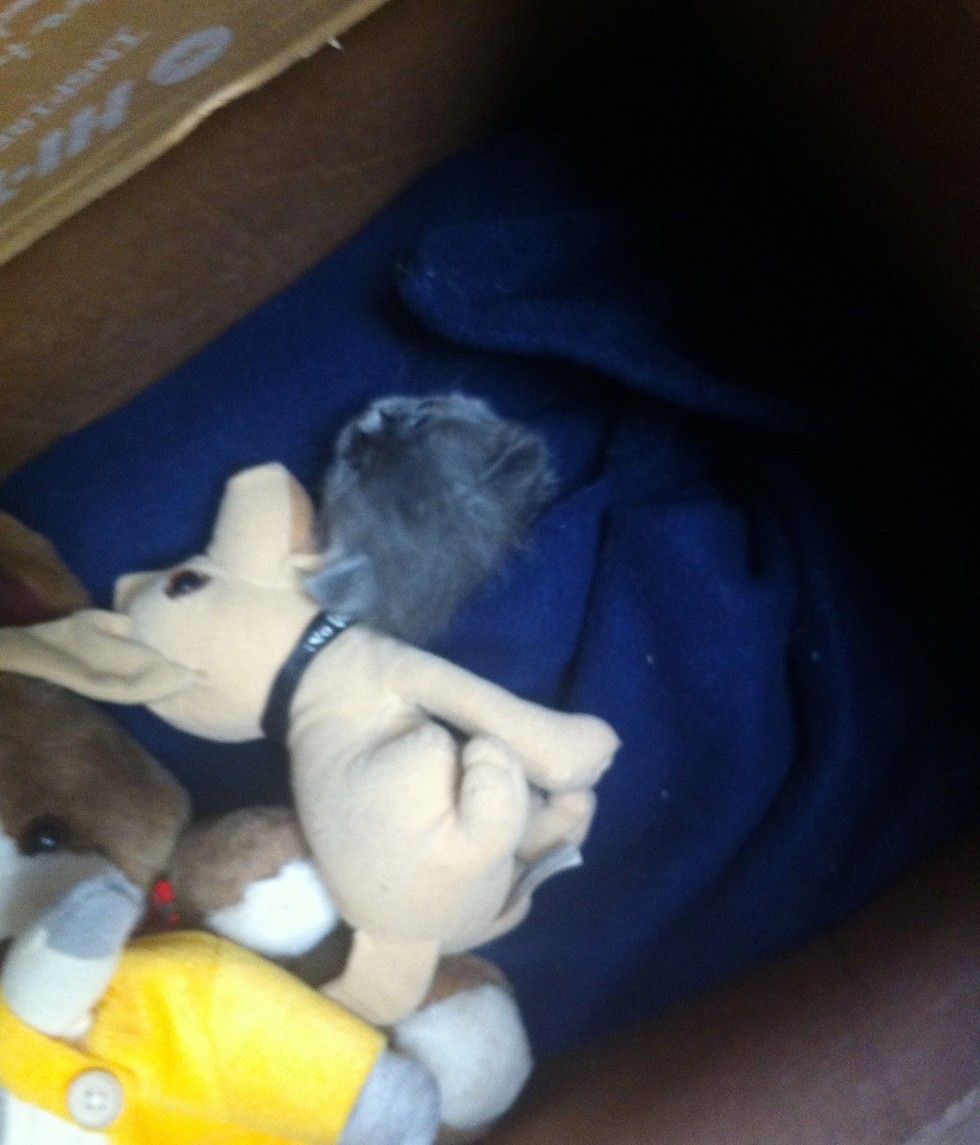 Courtesy: Monica Villalobos
It's likely that the kitten was so weak that the cat mother didn't believe he would survive, so left him in the house. Luckily, she handed her baby over to a great family.
When El Pelusa was around 3 months old, he finally caught up in size and got back on his paws, jumping all over the house and meowing loudly like a healthy kitten would.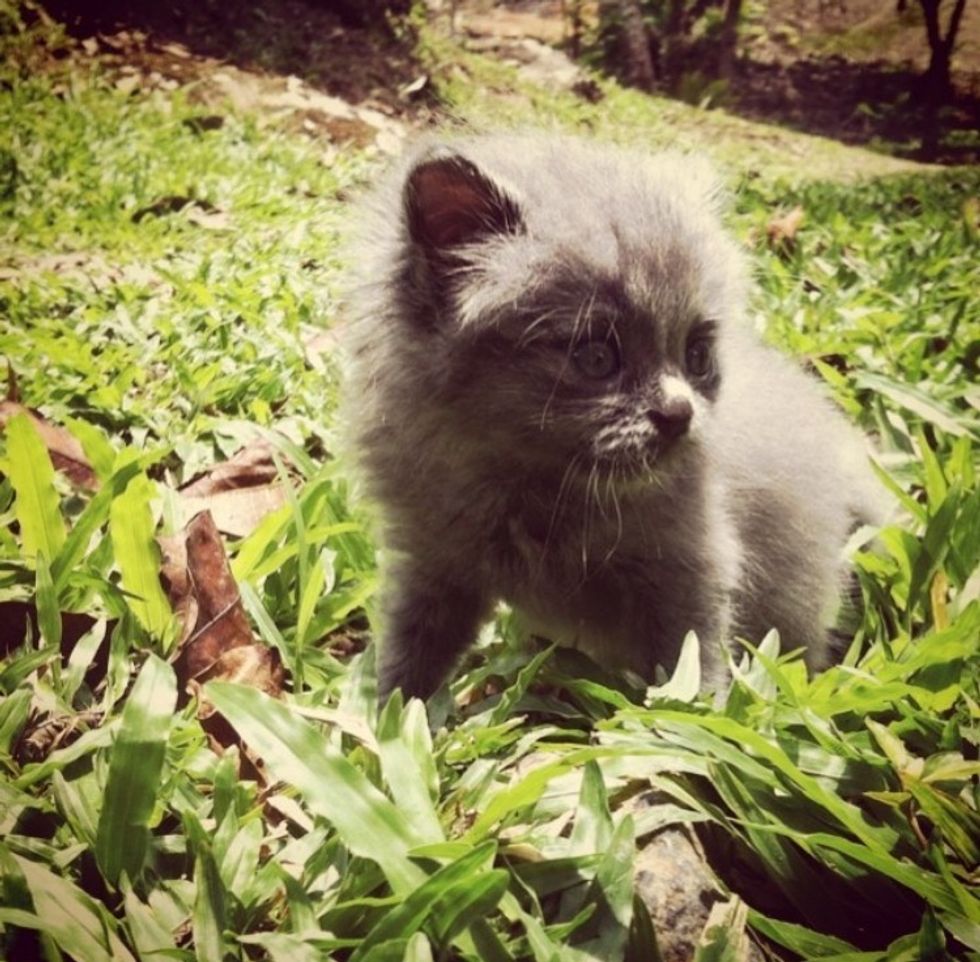 Courtesy: Monica Villalobos
"We thought once he was strong and healthy we would look for a family to adopt him... but that never happened... He became our forever little fluffy cat."
El Pelusa has come a long way!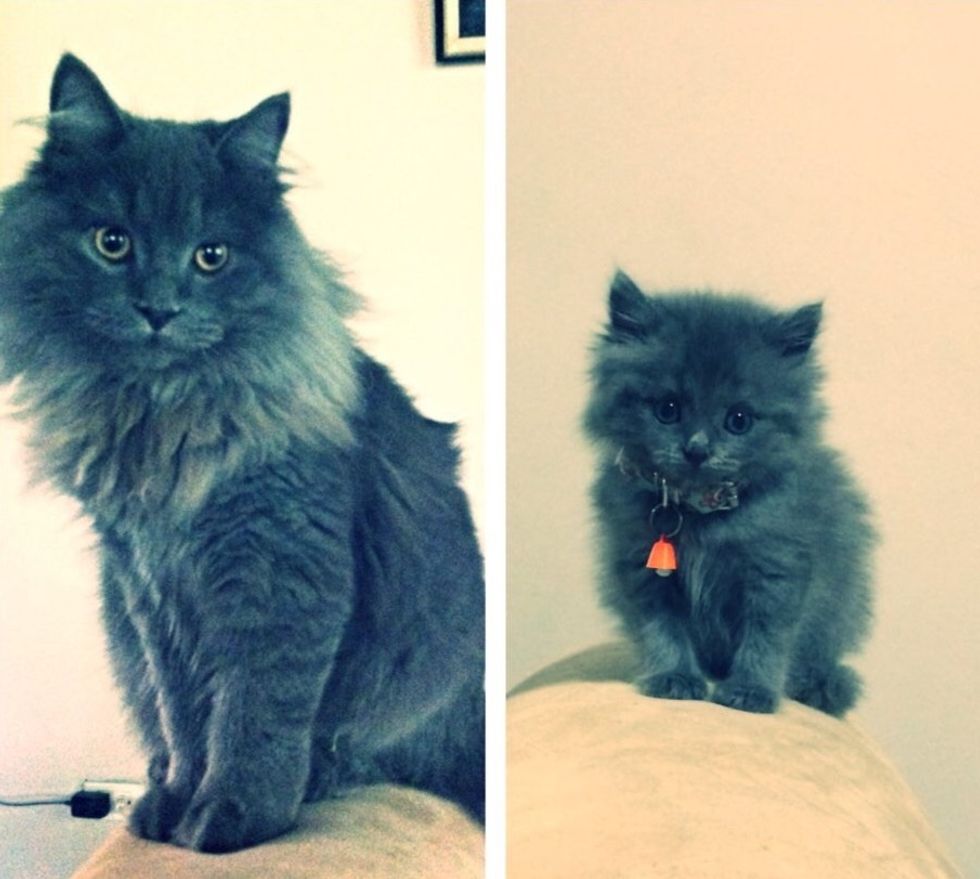 Courtesy: Monica Villalobos
El Pelusa is very smart. He's figured out how to open doors and he knows how to get what he wants.
"He likes to follow my mom to the garden to pick flowers and fresh fruits," Villalobos told Love Meow.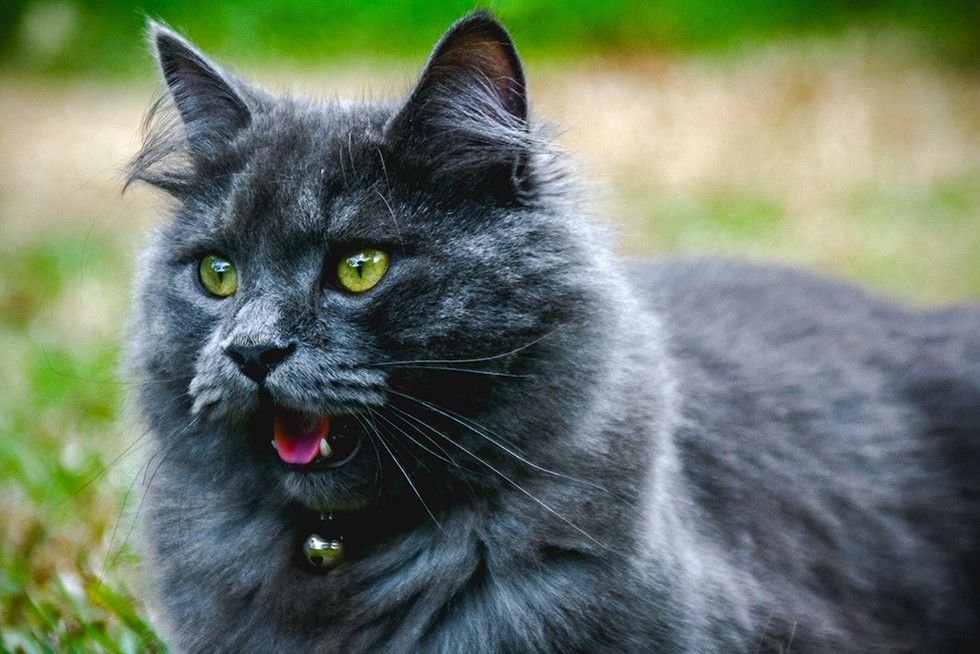 Courtesy: Monica Villalobos
That tiny ball of fur has grown a magnificent mane!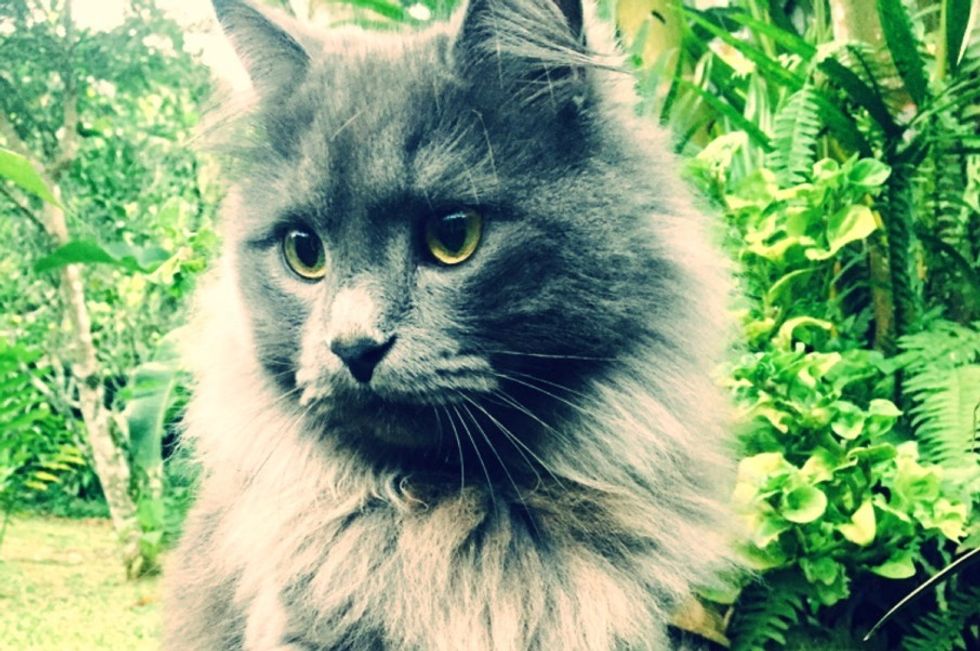 Courtesy: Monica Villalobos
"Now 2 years and much love later, he is a very beautiful, healthy, playful and loved cat."
They never had a cat before El Pelusa, but when he came into their lives, they knew the tiny ball of fur deserved a second chance, and now he's family for life.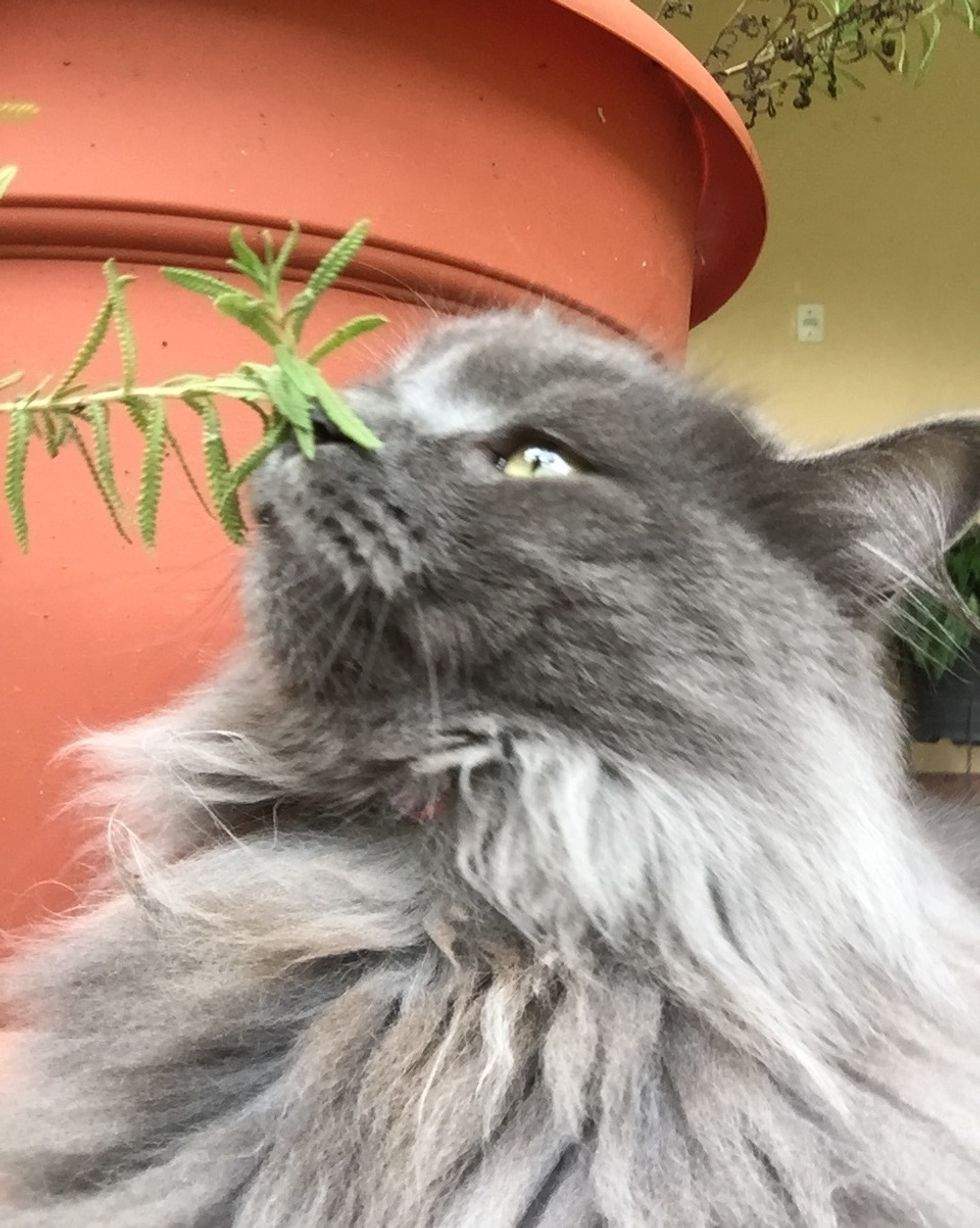 Courtesy: Monica Villalobos
What a second chance can do! Share this story with your friends!