The world could use more guys like this.
Rebecca Kerins wrote: "I foster for BARCS and brought a litter of kittens with me up to my parents' place for Thanksgiving (AND Christmas). Here's my dad covered in kittens on Thanksgiving (teaching them to read, maybe?) -- to me, he's the original softie, and I developed my enormous love of animals thanks in large part to his influence!"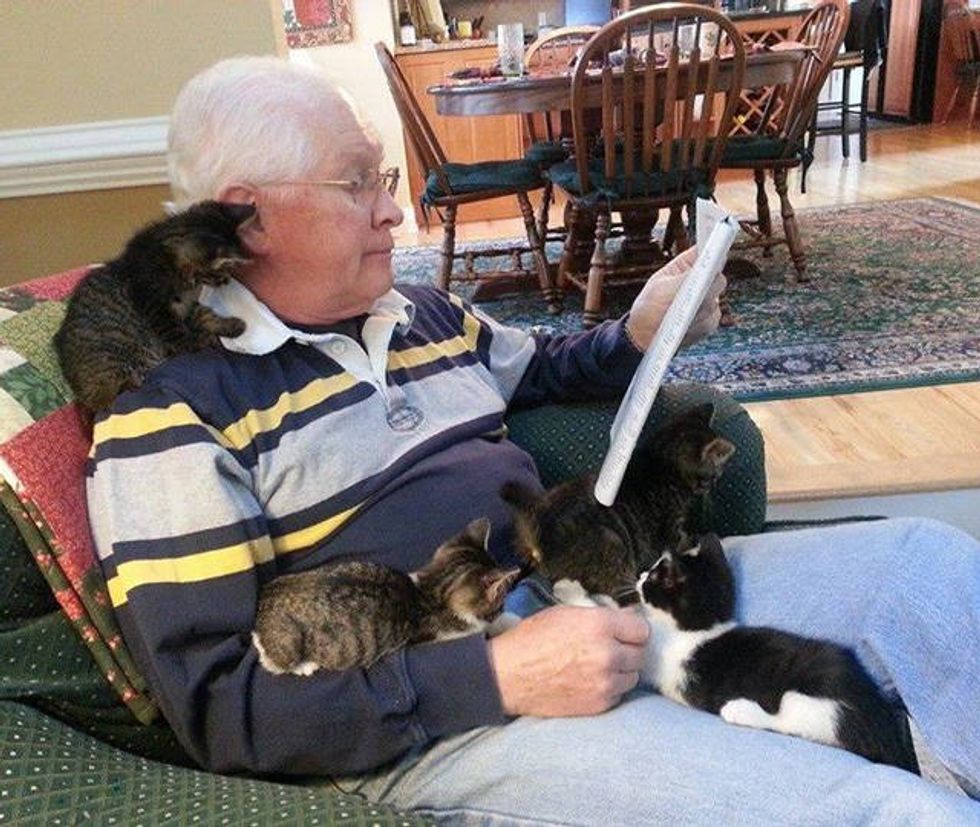 Photo by Rebecca Kerins. Also seen on Show Your Soft Side.