Leo the ginger boy found Jenny the cat when he was 10 days old. They became inseparable friends.
Ivelina said: "I found Leo dumped into a trash bin along with his other 2 brothers/sisters. He was 10 days old… Jenny, 3 and a half year old cat, accepted him as her own kitty and they have been together ever since."
Jenny gives her adopted ginger boy some motherly love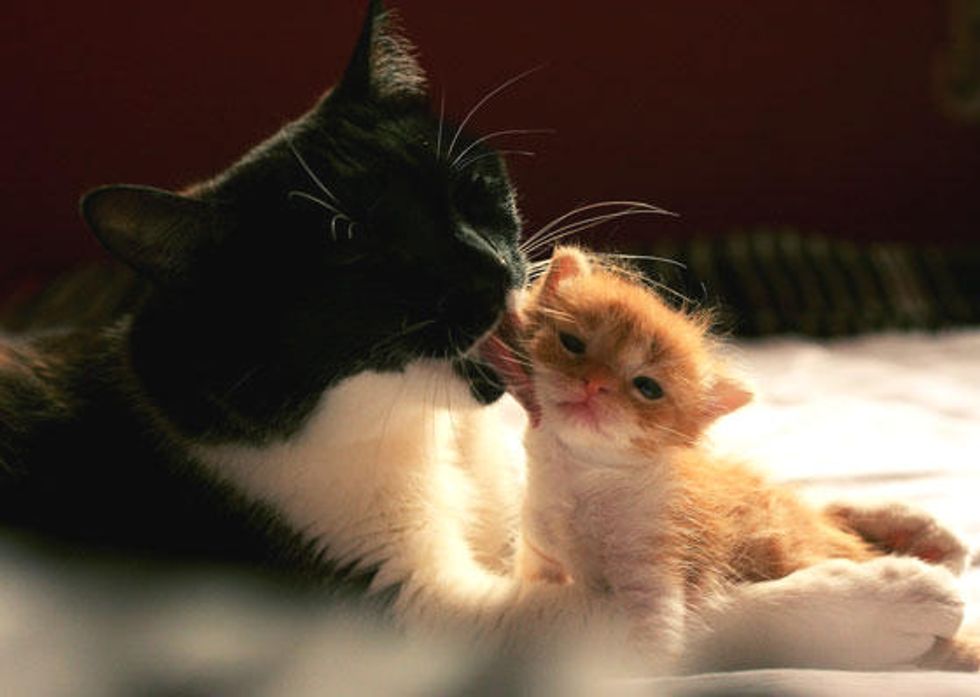 Kiss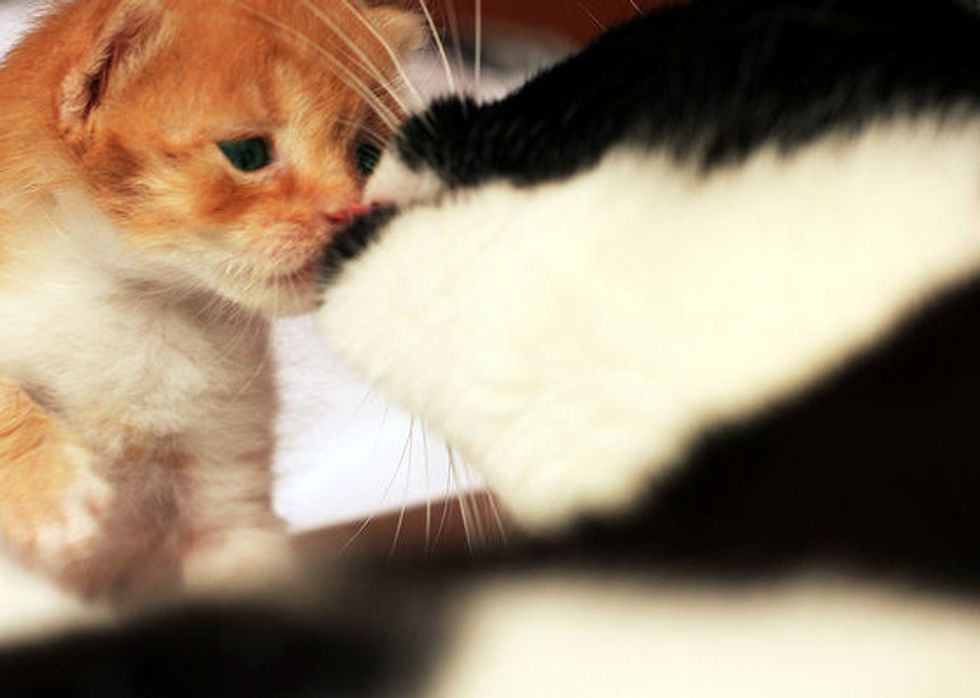 Leo and Jenny today!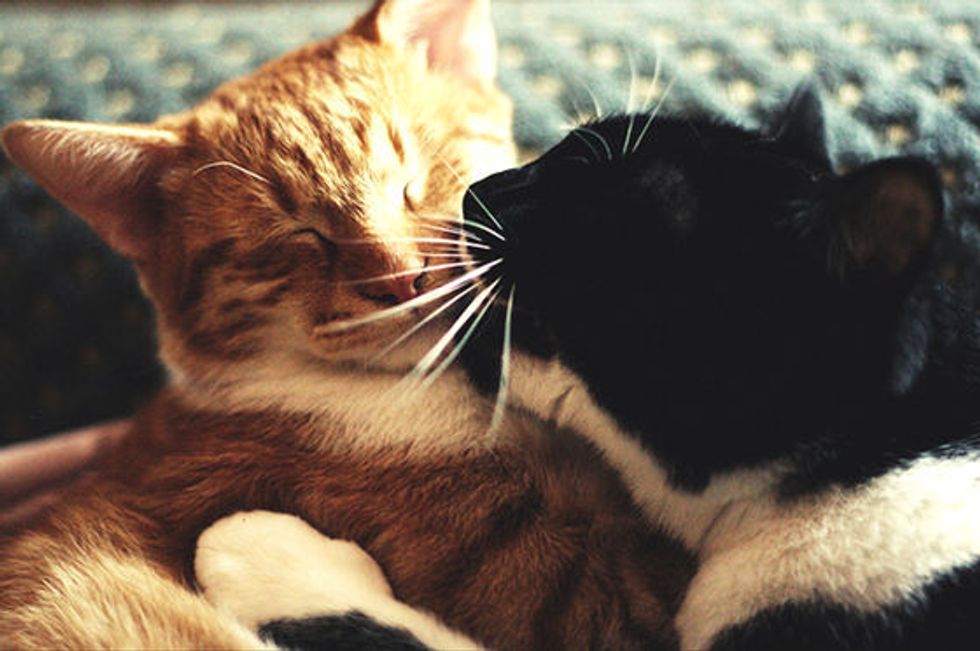 Photos courtesy of ©Ivelina (Flickr: supchi).