A kitten was left behind in a park and then adopted by a cat. He is so clingy that he sticks to everyone like glue.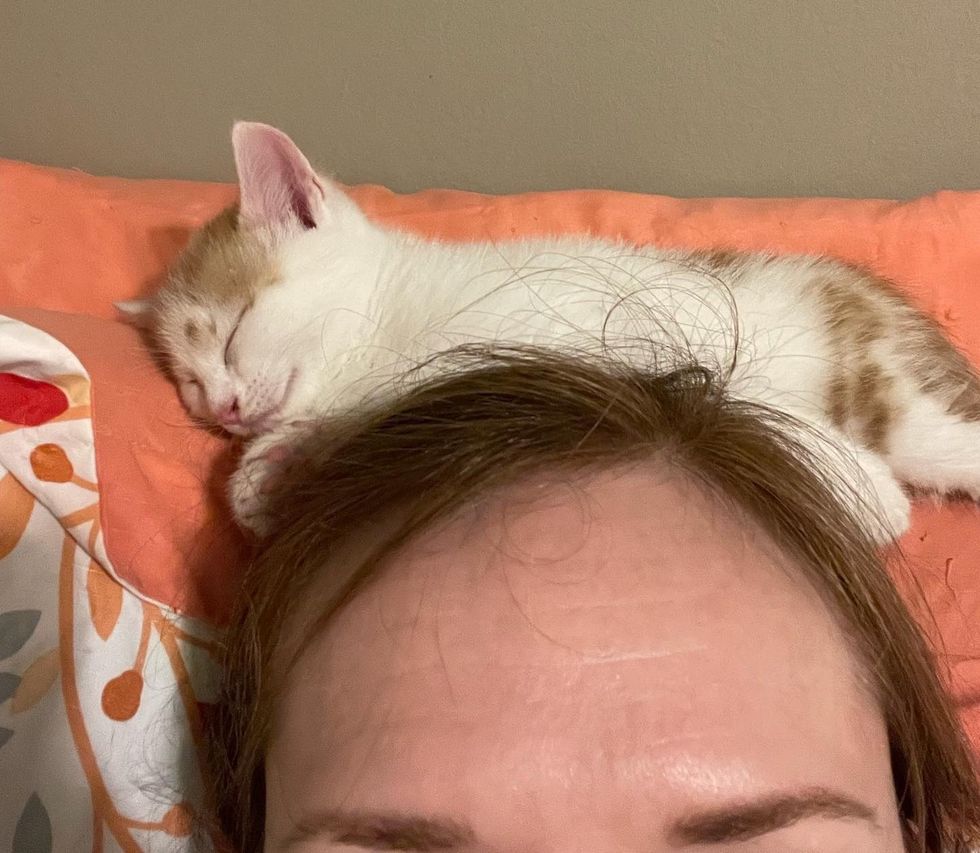 Aimee
About two months ago, a tiny kitten was seen in a park, all by himself. The finder asked around but no one came to claim him.
At around one week old, the kitten desperately needed a mom or round-the-clock care from a bottle feeder. After realizing that the kitten had been abandoned, the finder reached out to her local rescue, Be Their Voice Animal Rescue, for help.
Aimee, a board member of the rescue, sprang into action upon receiving the plea. She took him into her care and had a plan in store for the tiny orphan.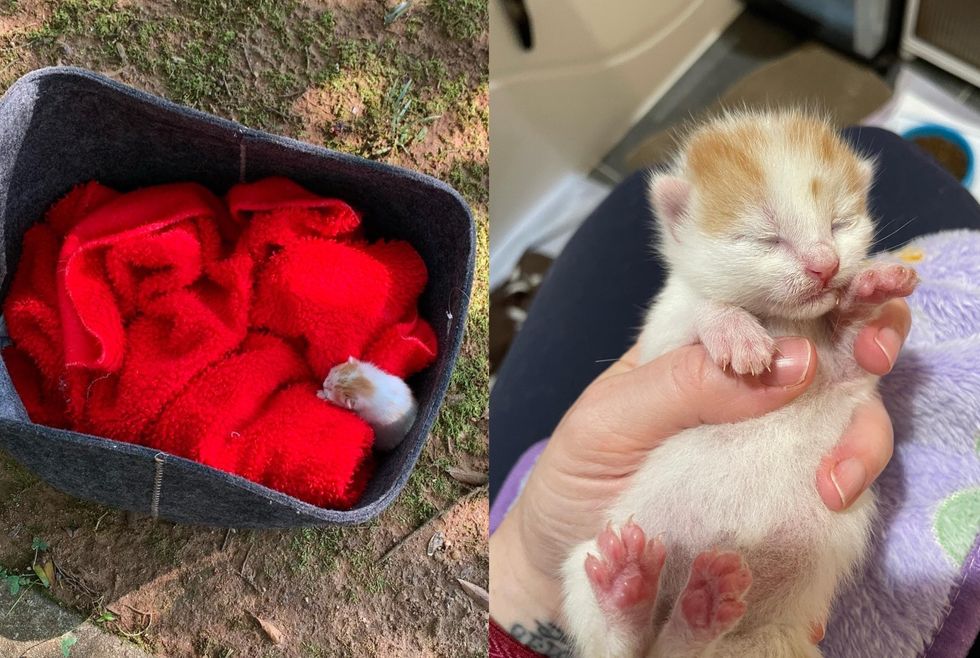 He was found alone in a parkAimee
A couple of weeks prior to the kitten's rescue, Aimee opened her home to a mother cat and her litter of six who had been born in a shelter. The cat named Lucy was so elated to be out of the kennel and into a comfy home.
She stepped out of the carrier purring and immediately sought affection.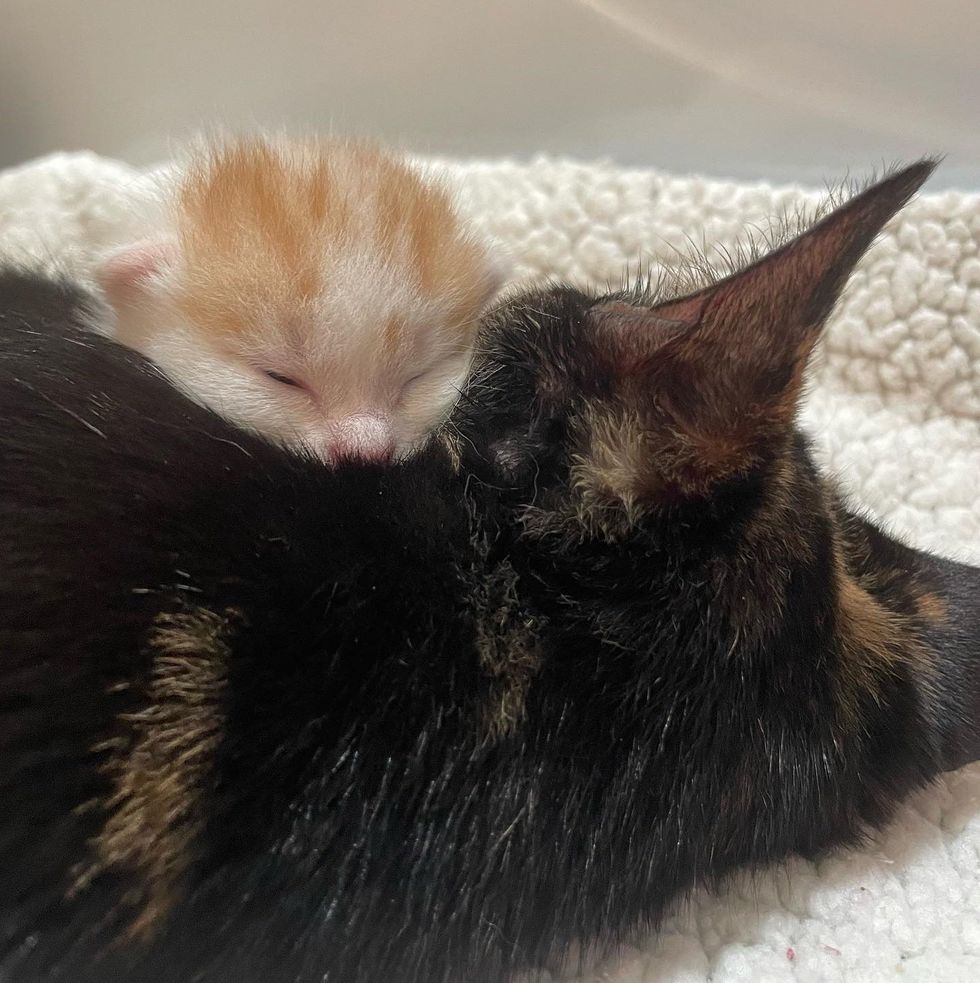 He was adopted by a sweet cat momAimee
Having a nursing mom is important to the wellness of a neonate. Aimee placed the little orphan with Lucy and hoped that she would accept him.
Within seconds, Lucy took on the new baby, started caring for him and let him nurse with her own. Despite being the tiniest of the bunch, the rescued kitten could hold his own, jockeying for Mama's attention, wriggling to her face for extra TLC.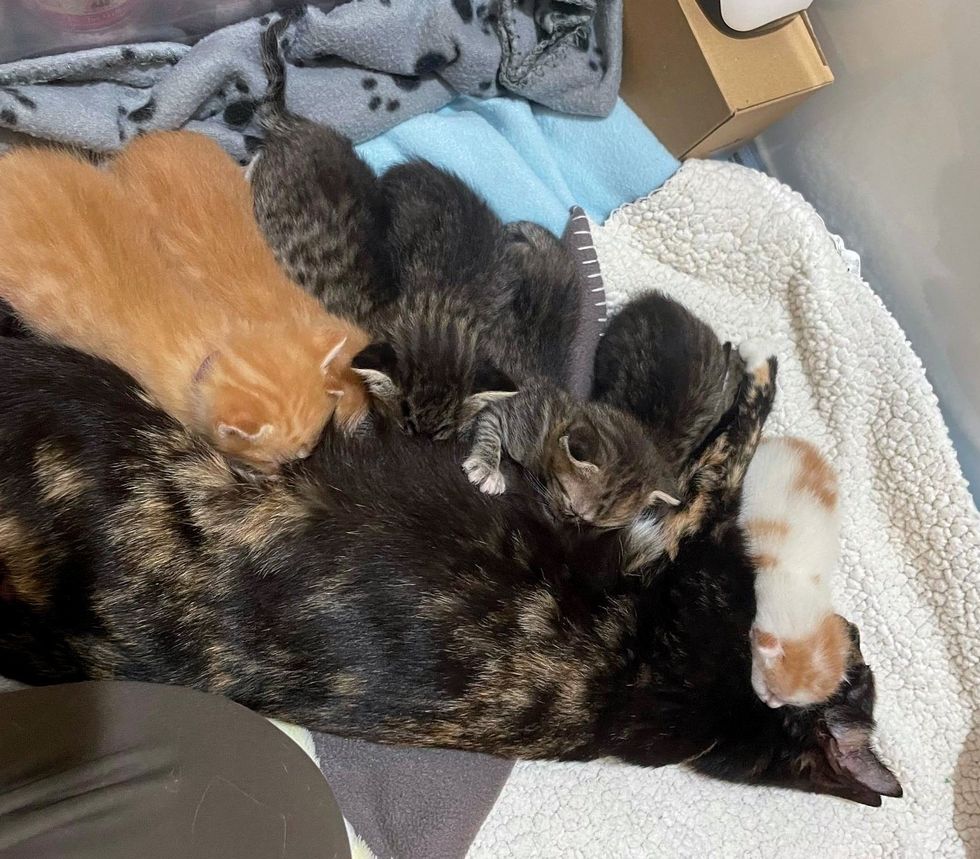 Aimee
While the mom was raising all seven, Aimee provided supplemental feedings for the rescued baby to help him catch up in weight.
"He purred and needed snuggles after every feeding. I thought it was just every once in a while, but it was every time," Aimee shared with Love Meow.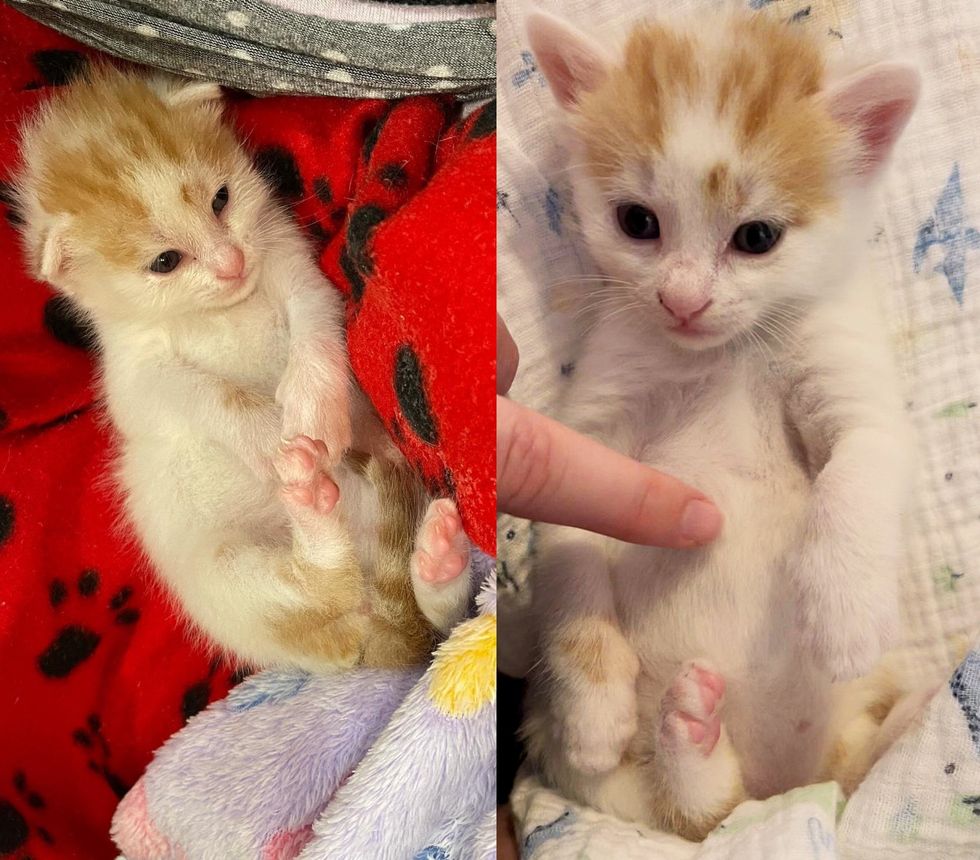 He grew a rotund bellyAimee
Despite being two weeks younger, the kitten named Rerun was able to keep up with his siblings, reaching one milestone after another. He looked almost as big as the other kittens.
Rerun never skipped a post-meal cuddle session with his foster mom.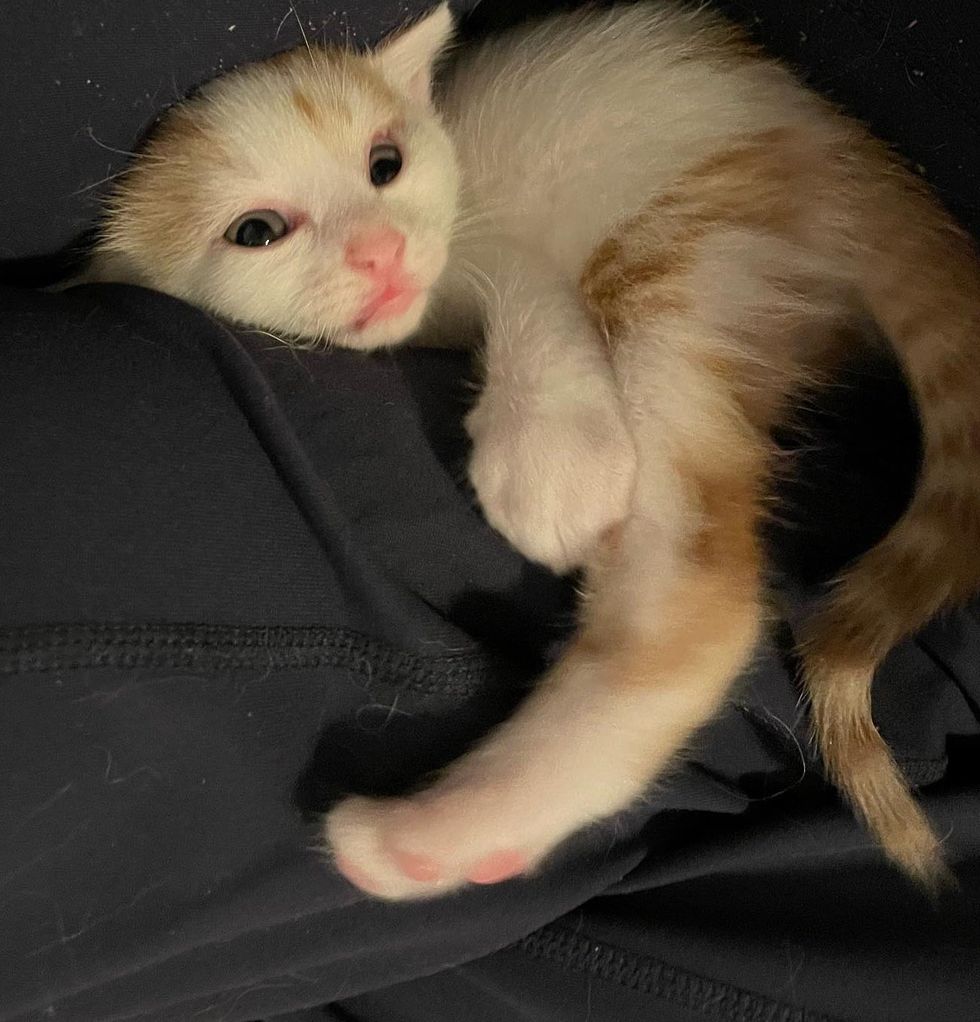 He was very clingy and insisted on having cuddles after every mealAimee
He would drape his body over her neck, cuddle with her face, snuggle on her chest or wrap his arms around her leg, clinging to her until he nodded off to sleep.
"He played with his adopted siblings, but he really seemed to enjoy human interaction. He's a Velcro kitty."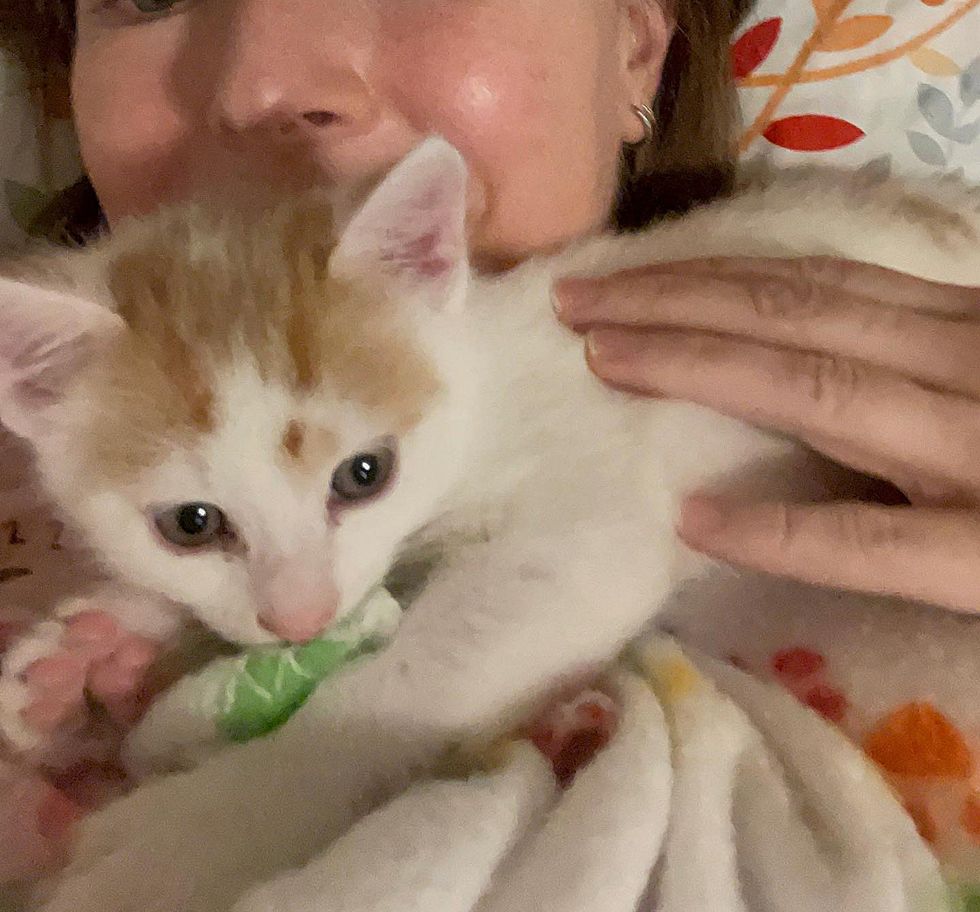 Aimee
When other kittens tried to roughhouse with him, he would swipe at them with one paw and hold onto his foster mom with the other.
As much as he loved playing with his siblings, he insisted on being with his people every chance he got.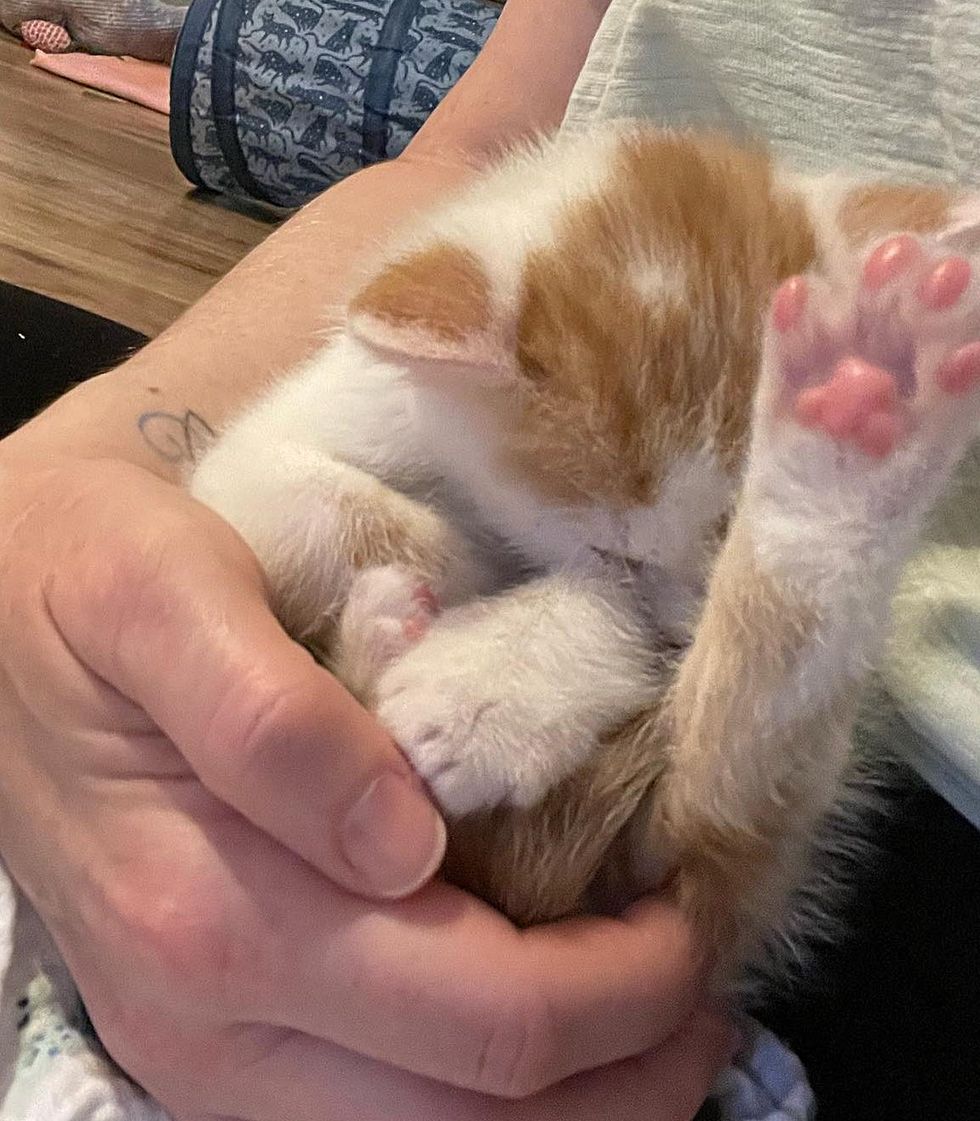 He fell asleep while cuddling with his foster momAimee
When Aimee was not in the kitten room, Rerun would join the others in a snuggle-pile. He always seemed to be the center of every cuddle-fest.
Rerun has grown by leaps and bounds since he was found in the park as a tiny orphan.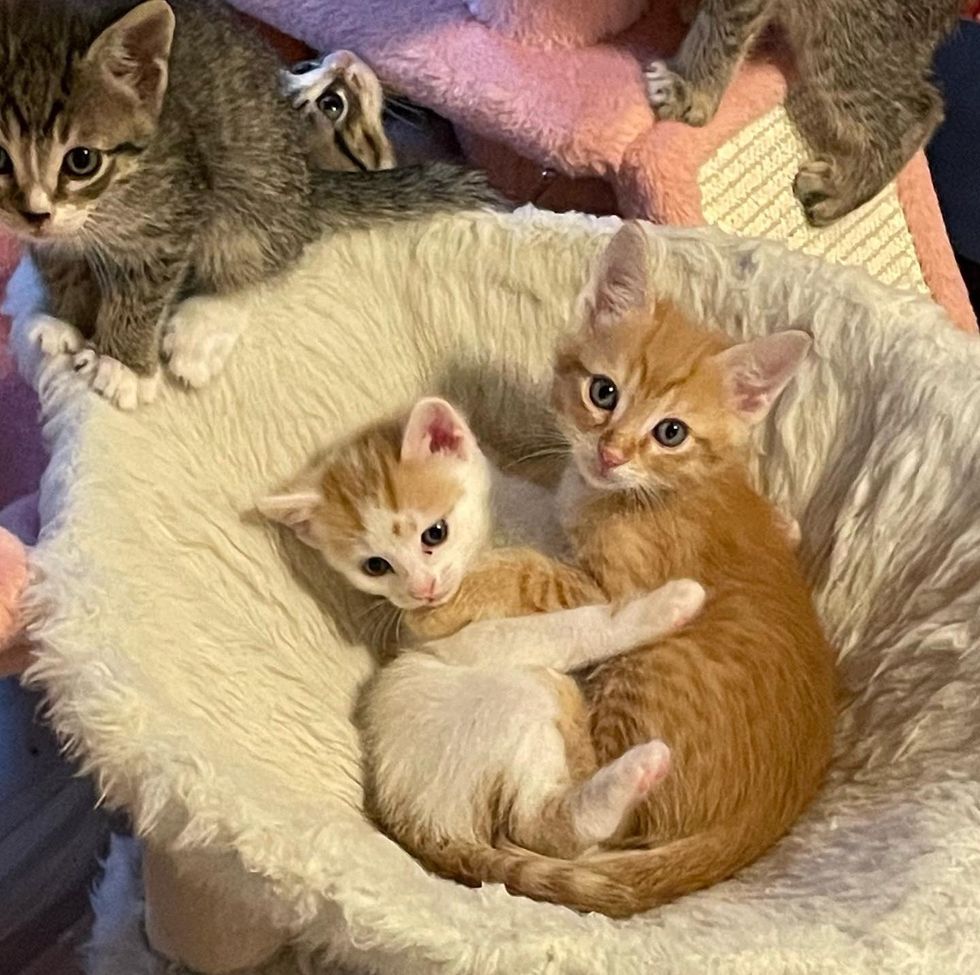 Rerun also enjoyed cuddles with his siblingsAimee
Some things never change - he clung to his foster mom on day one and still does the same with his people to this day.

When an adopter came to meet the kitty crew to see whom she would vibe with, Rerun immediately made himself known. "He climbed in her lap and made himself right at home."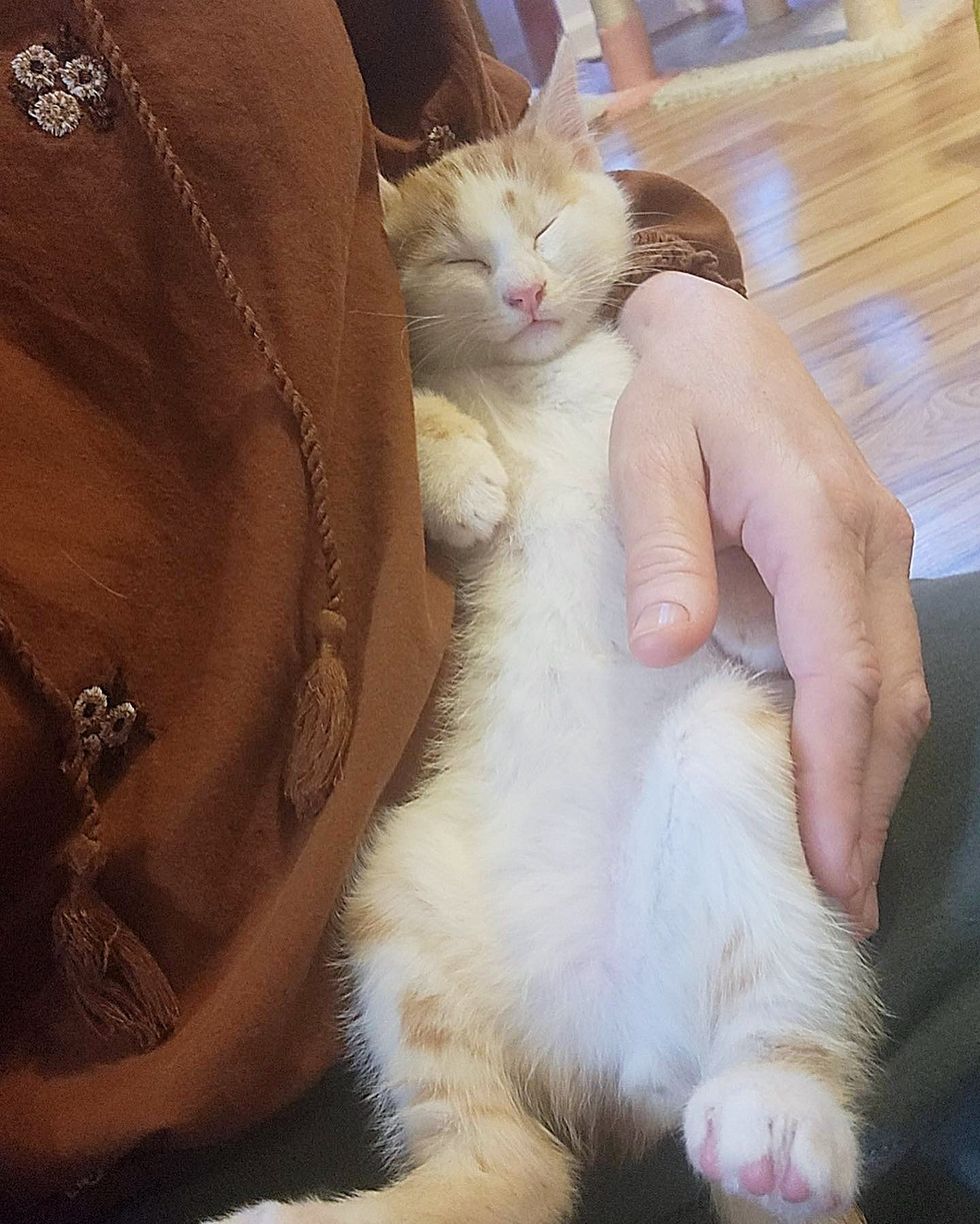 He curled up on the visitor's lap and chose her to be his humanAimee
The sweet boy purred nonstop until he fell asleep in her arms. Needless to say, he solidified the choice for the adopter that day.
"Rerun (now Pita) went to his forever home. New brother Pickles took no time at all welcoming Pita to the family. He is showing Pita all the toys and beds," Aimee shared.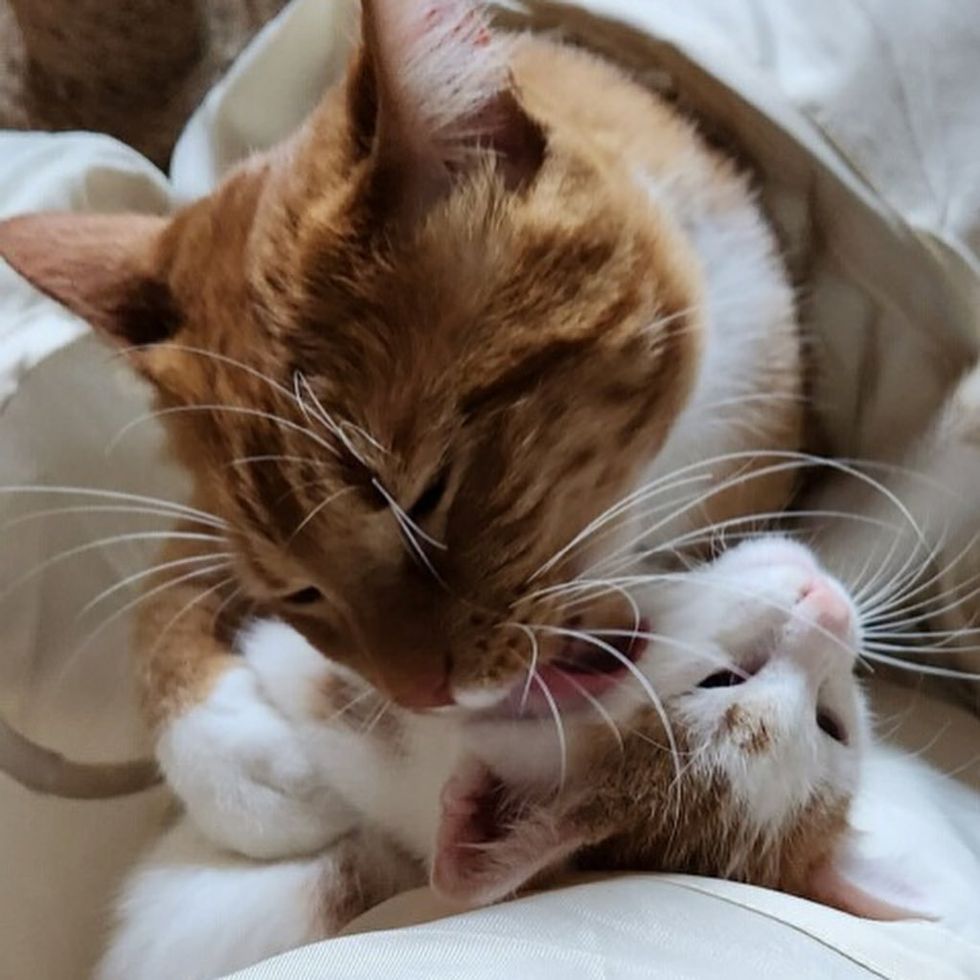 Pickles and PitaAimee
Pita has blossomed into a beautiful young cat with a big personality. Now, he has a wonderful family to cuddle with every day.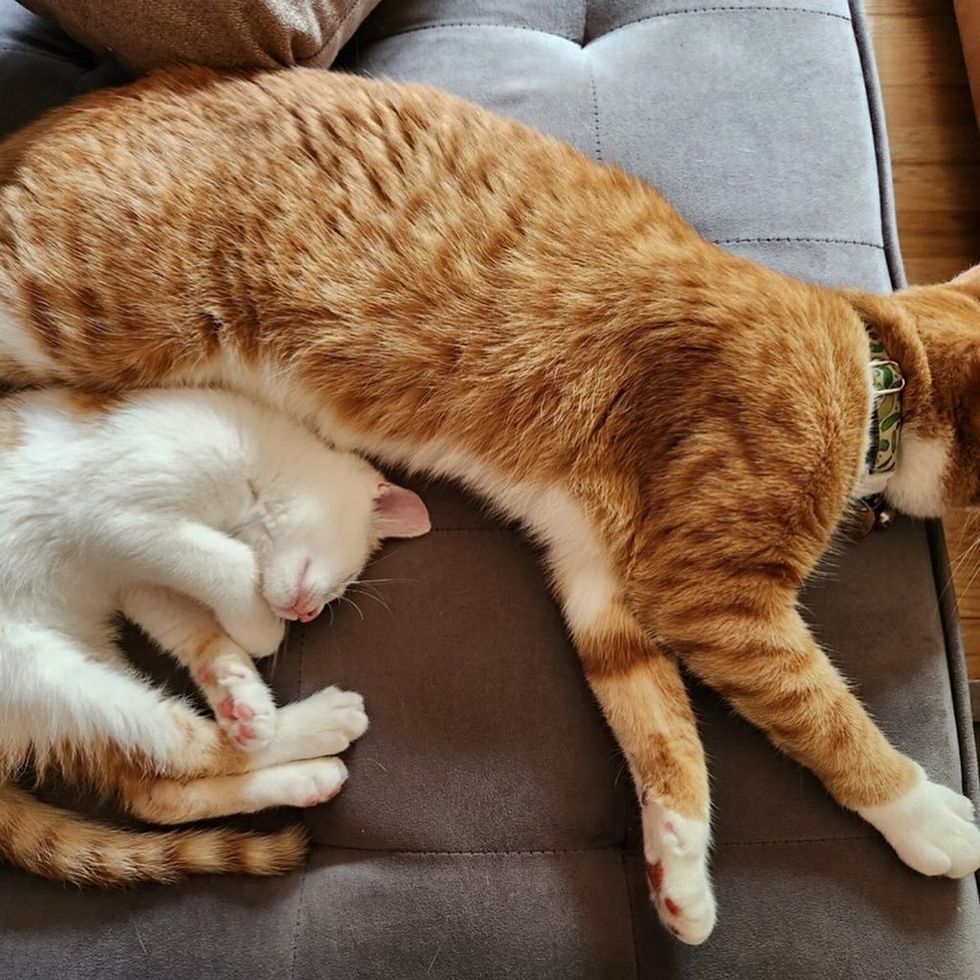 Best of friendsAimee
Share this story with your friends. More on Aimee's fosters and Be Their Voice Animal Rescue on Instagram @_catz4life_ and @fostercatsfordays.
Related story: Cat Gives Indoor Life a Try After Living Outside Most of His Life, Turns Out It's the Best Thing Ever