A kitten longed to be held all the time and became everyone's "assistant" shortly after being saved.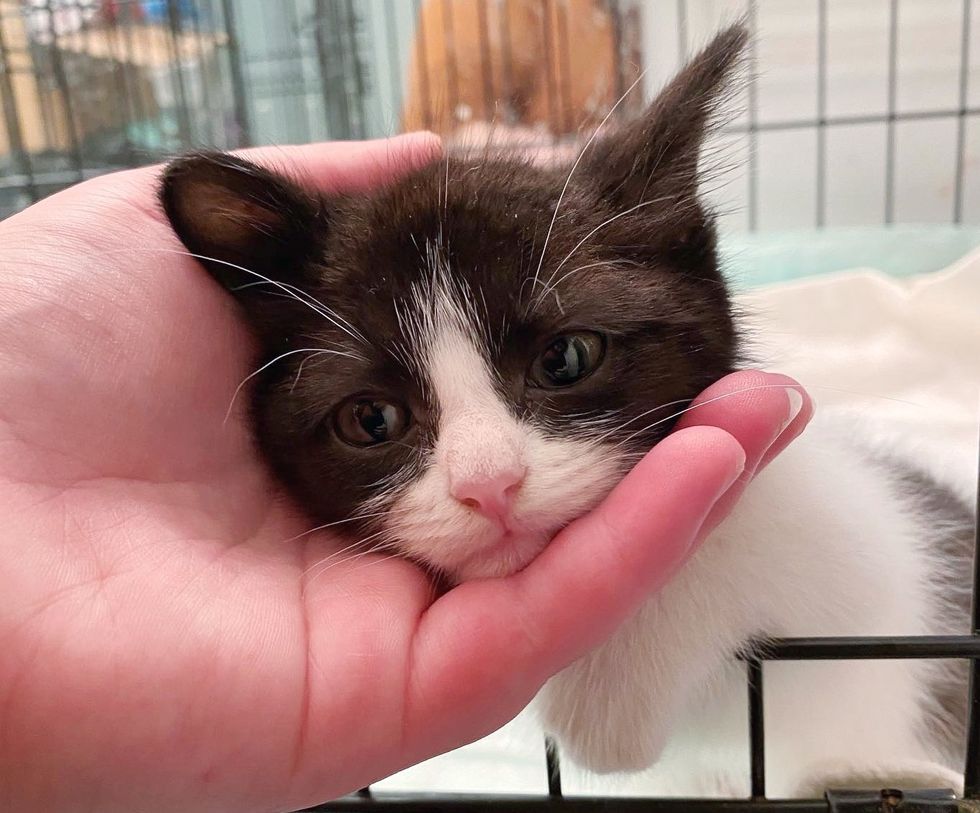 Flipflop (aka Flip)Camryn Lauffer
About three months ago, Camryn Lauffer came across a social media post about a little wobbly kitten needing a home.
As a cat rescuer and the founder of Stray Cat Network, she immediately reached out to the poster and offered her help. "She wanted what was best for the kitten, but her life could not accommodate his needs. He was not thriving, so she decided to surrender him to us," Camryn shared with Love Meow.
When Camryn went to pick up the kitten, she was met with quite the chatterbox.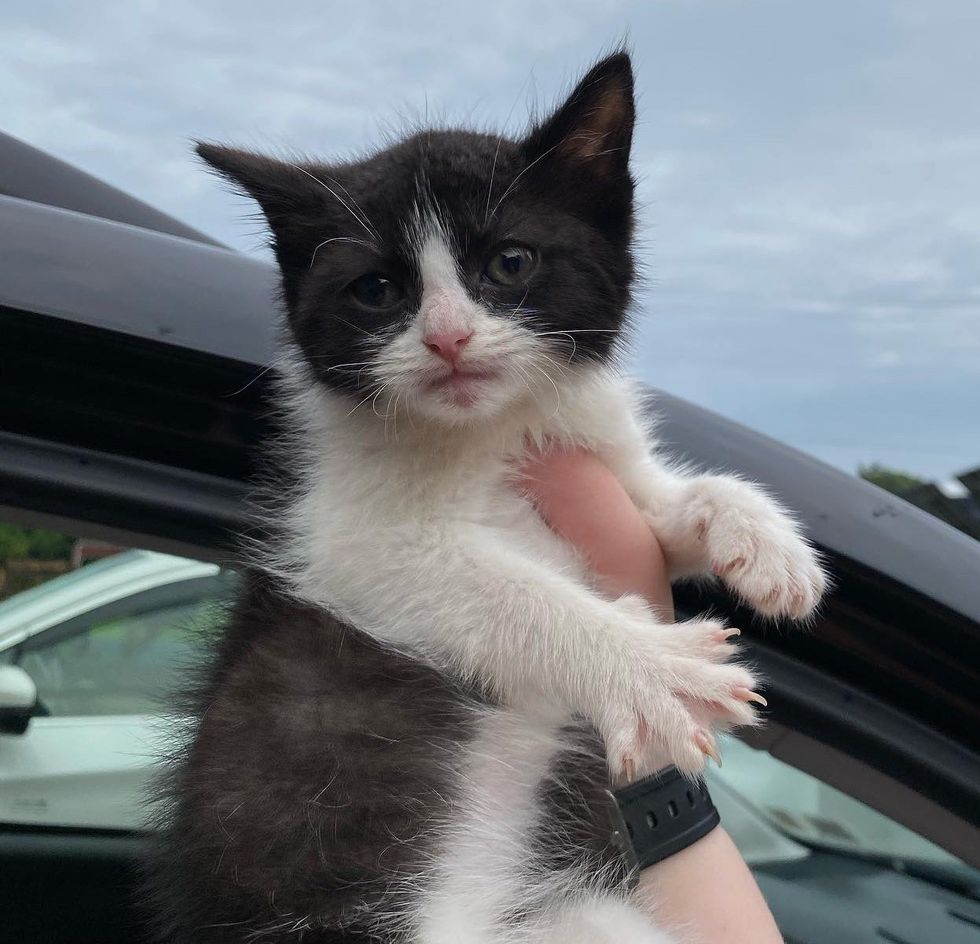 He is a wobbly kittyCamryn Lauffer
"He cries and cries for attention until I hold him, and then tucks his head against my chest and falls right asleep. He's very friendly and purrs as soon as I pet him."
The kitten, lovingly named Flipflop (aka Flip), needed to be hand-fed to help build his strength and improve his coordination.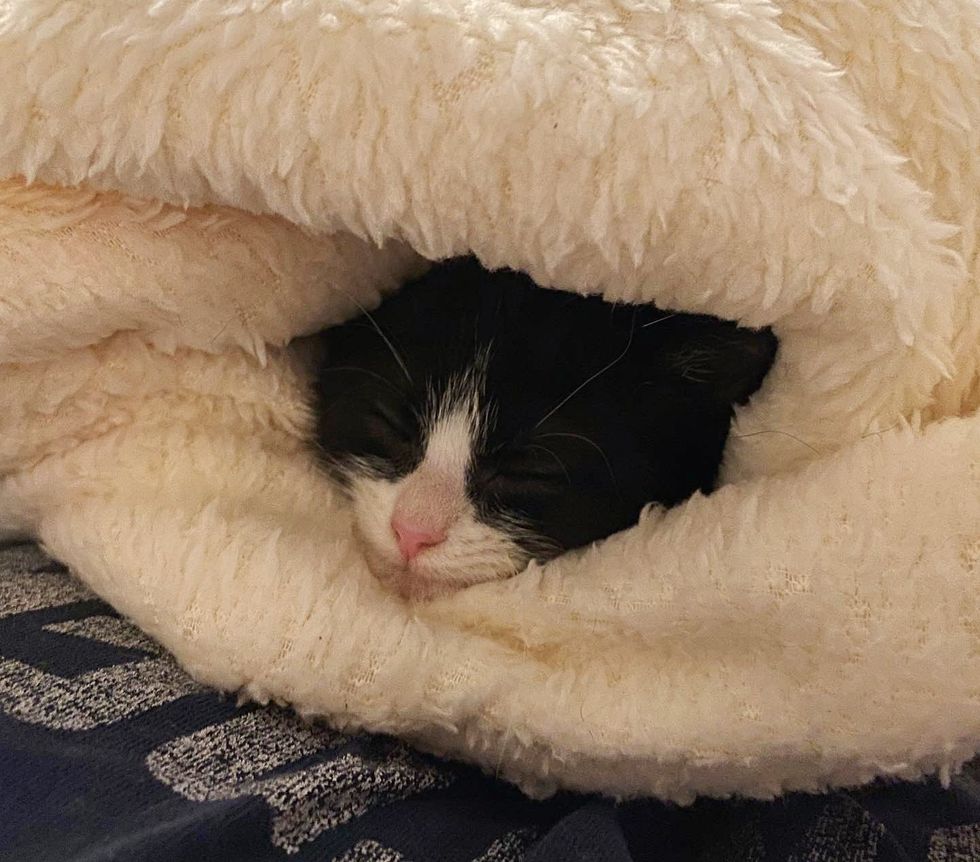 With a steady feeding schedule, he started to improveCamryn Lauffer
Once Camryn got him on a steady feeding schedule, he bounced back quickly with remarkable resilience.
Fueling his body with nutritious food increased his muscle tone, improving his mobility. He was able to get himself out of bed, make his way to the feeding area, and even dine unassisted (albeit a bit messily).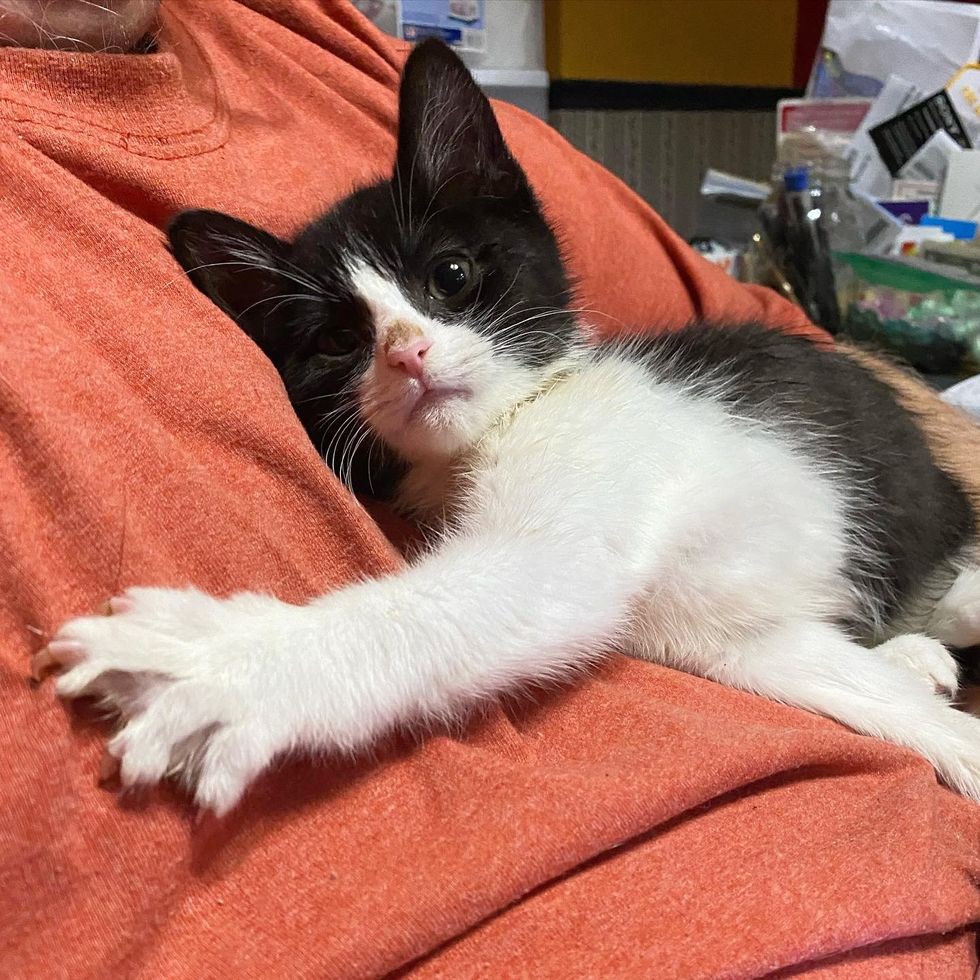 Flip started cuddling with everyone. He wanted to be held all the timeCamryn Lauffer
"I knew, as soon as I saw him in person, that it was in fact cerebellar hypoplasia (CH, a neurological condition which affects the part of the brain that coordinates movement) and that he would likely be just fine with a little TLC and some high calorie food."
Flip doesn't "walk" like other cats, but he is able to navigate with ease in his own ways.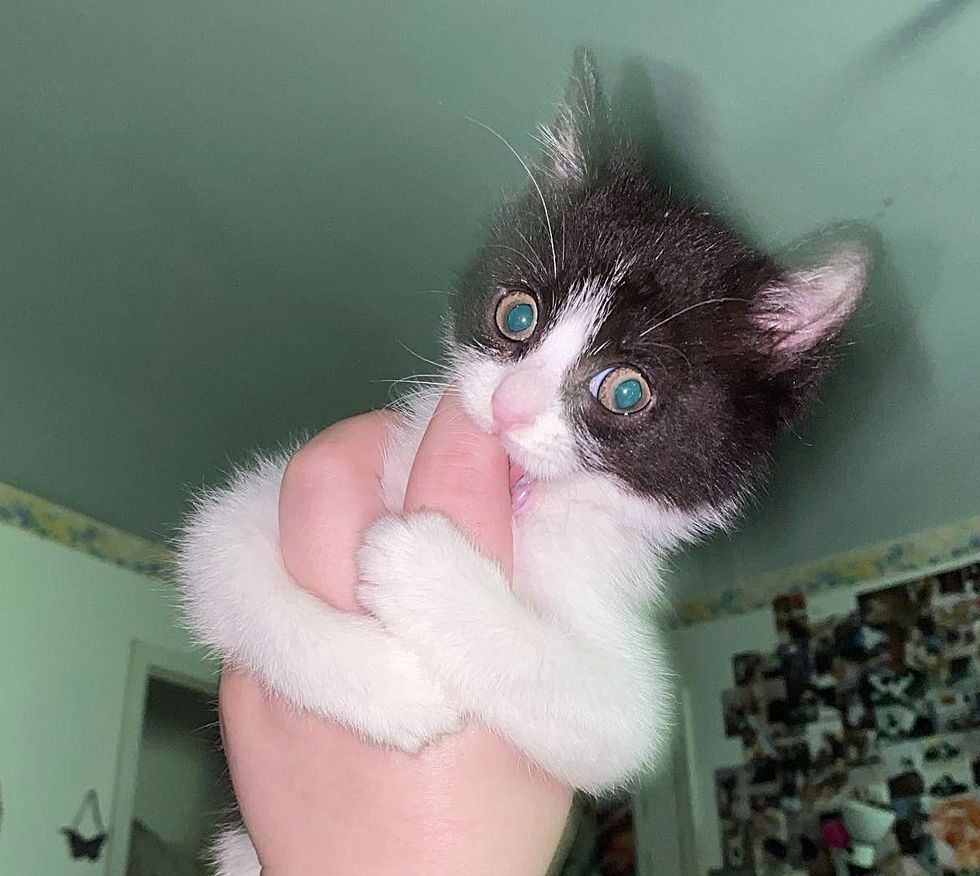 He didn't know how to play appropriately with others, so Camryn introduced him to her resident catsCamryn Lauffer
The little guy never learned how to play appropriately with other kittens because he was separated from his mother and littermates at five weeks old. He arrived at the rescue with the obvious only-kitten syndrome.
He was prone to nipping and needed more exposure to other cats. "When I got him, his manners were horrendous. He was a biter."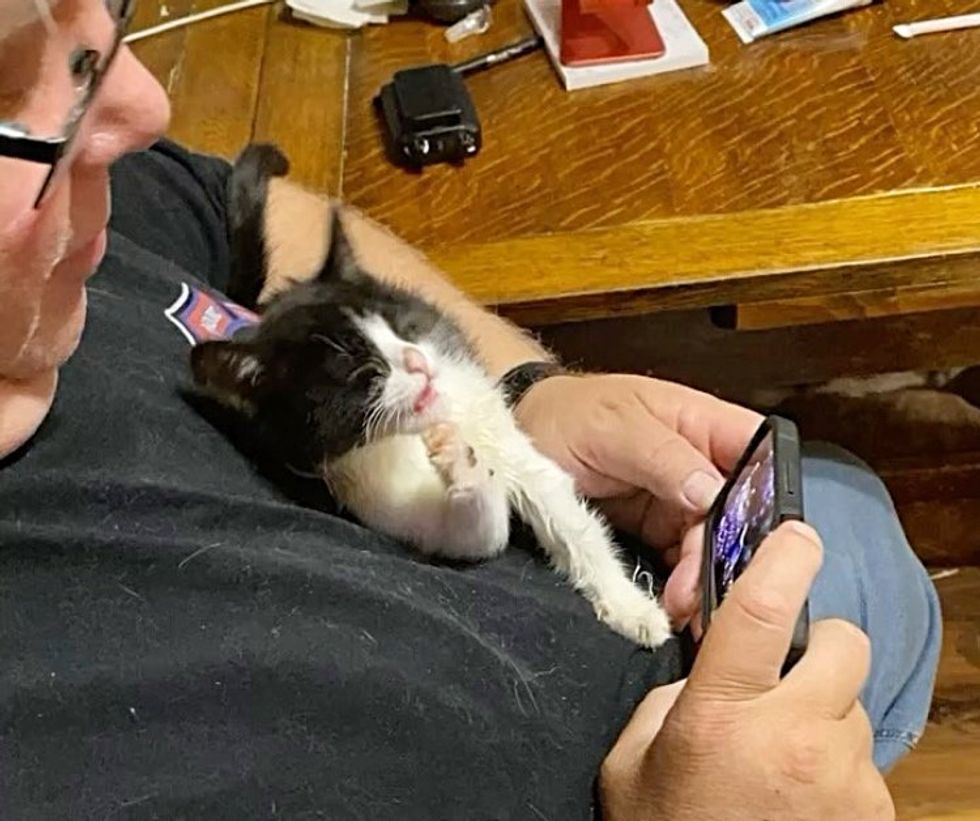 Camryn's father quickly found himself a little "assistant"Camryn Lauffer
Camryn introduced him to her trusty resident furry gang. The older kitties took him under their wings and showed him how to play nicely with others.
"He's getting a lot better now that my cats are able to put him in his place when he acts out," Camryn told Love Meow.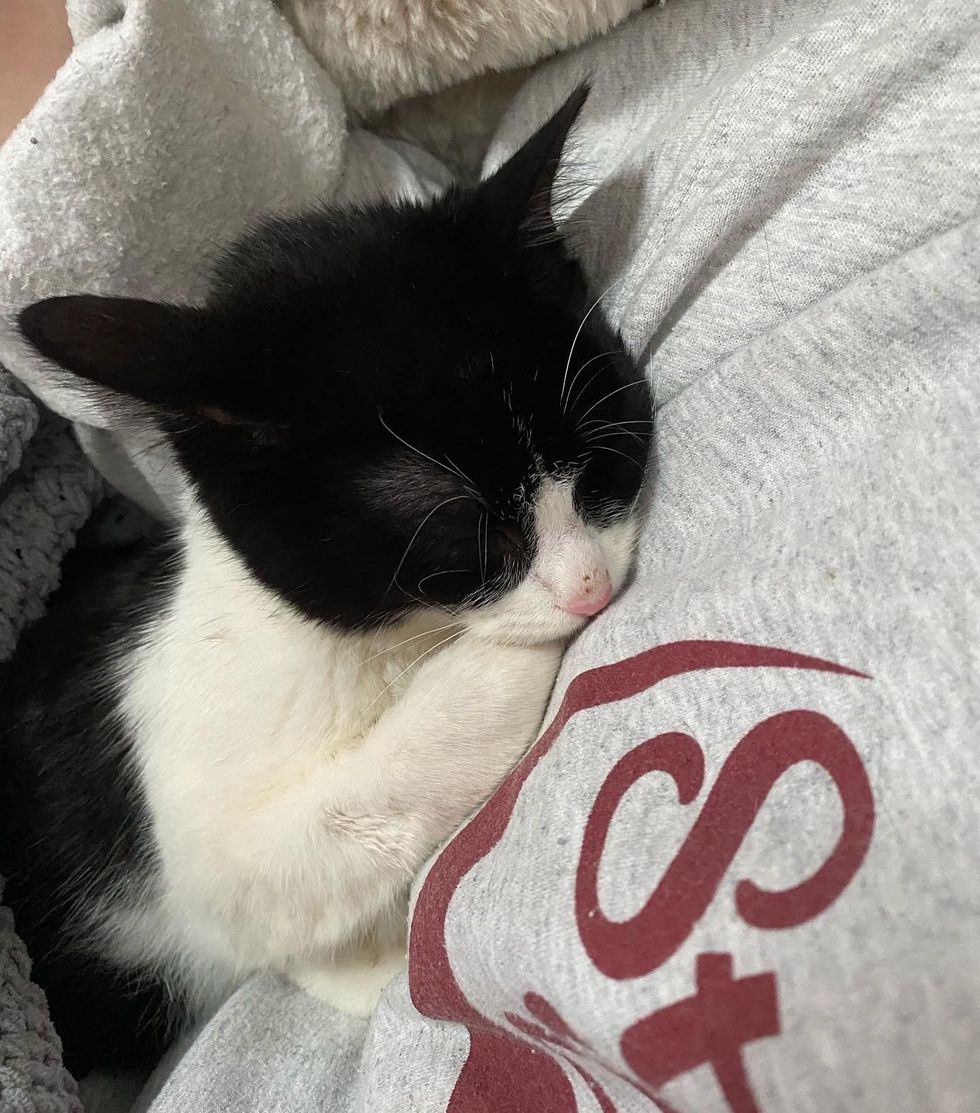 Flip wants to be cuddled whenever he napsCamryn Lauffer
Meanwhile, Flip has discovered his penchant for cuddles and insists on being held close, all the time.
When Camryn is on the couch, he's right there, worming his way into her arms. Camryn's father has found himself a little sidekick or feline "assistant", keeping a watchful eye on his work and even offering some "suggestions".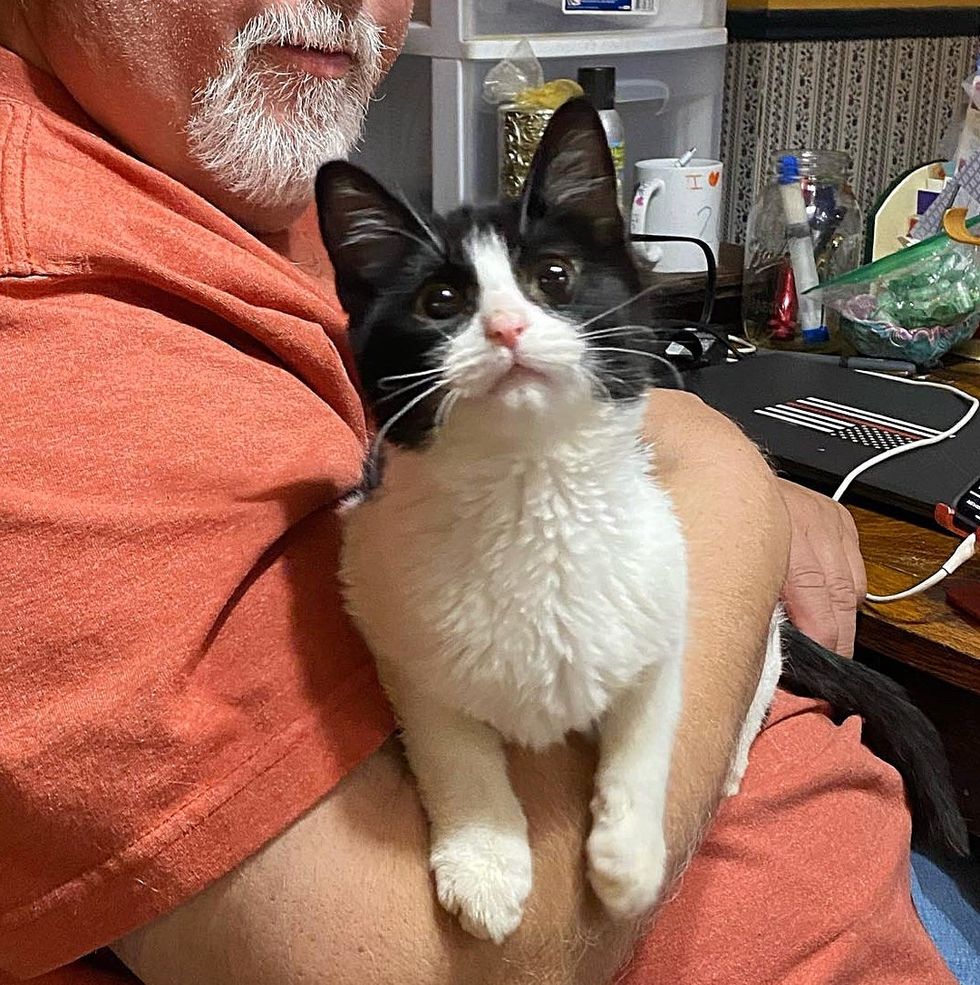 He likes to "help" Camryn's father whenever he's at the deskCamryn Lauffer
Flip always finds a way to cuddle up with Camryn's father. With his big, pleading eyes, he gazes up at anyone who passes by, begging for a pet.
The kitten has been a wonderful companion to everyone in the household.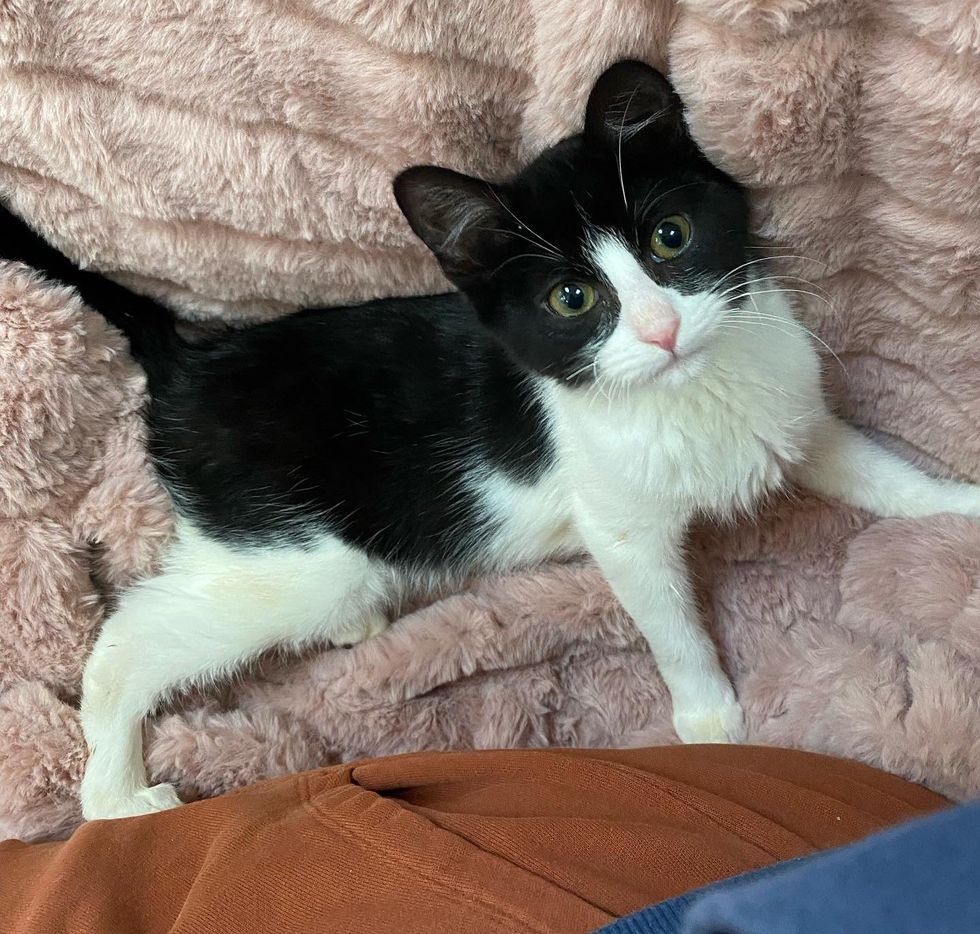 Camryn Lauffer
When Camryn's father plays jigsaw puzzles, the kitten watches attentively as if to impart his wisdom to help solve the game.
"After every meal, he will flop his way across the kitchen to my father to be picked up, and he will have a little nap on his chest while he works on his computer."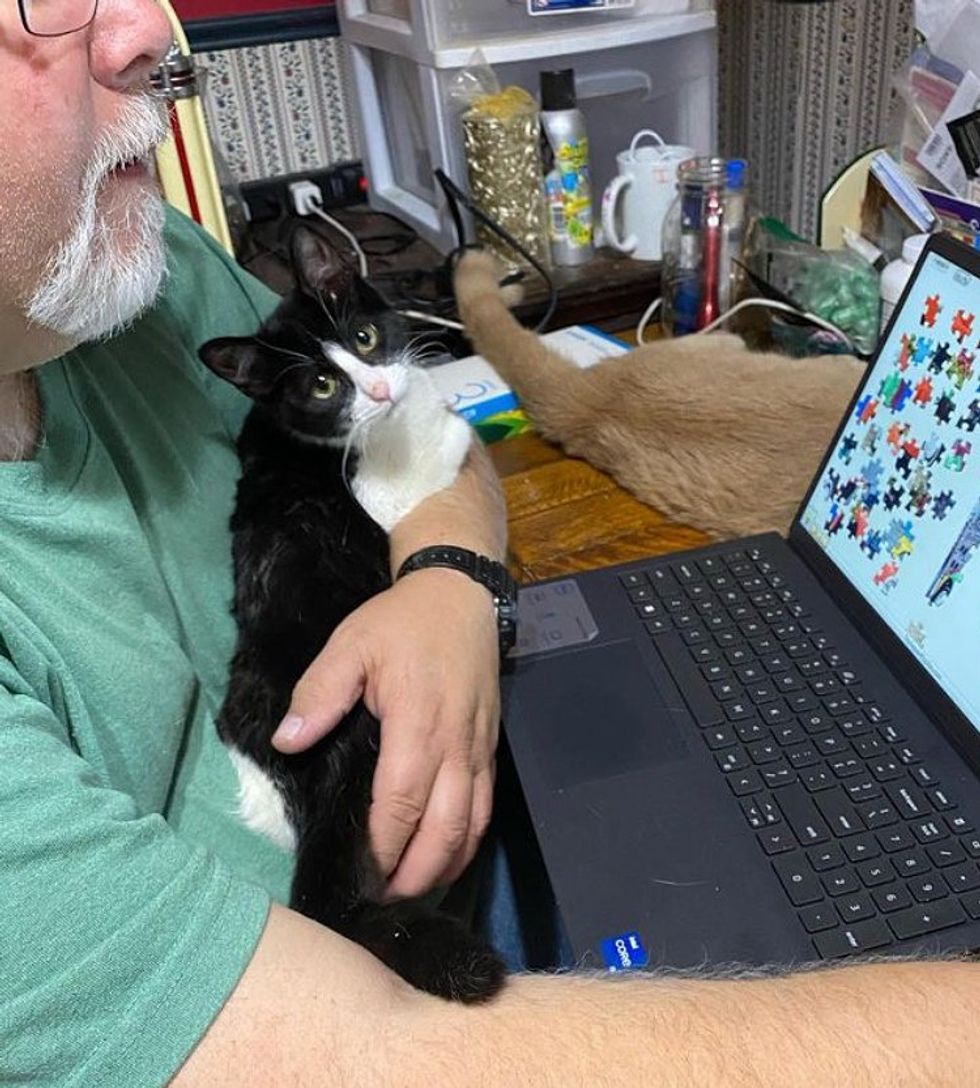 He wanted to "help" solve the jigsaw puzzleCamryn Lauffer
"This was previously the same routine my other CH cat, Gracie, had. Now, it's a race to see who gets to him first after every meal," Camryn shared.
"Flipflop is very determined and gets around well despite his unconventional way of moving."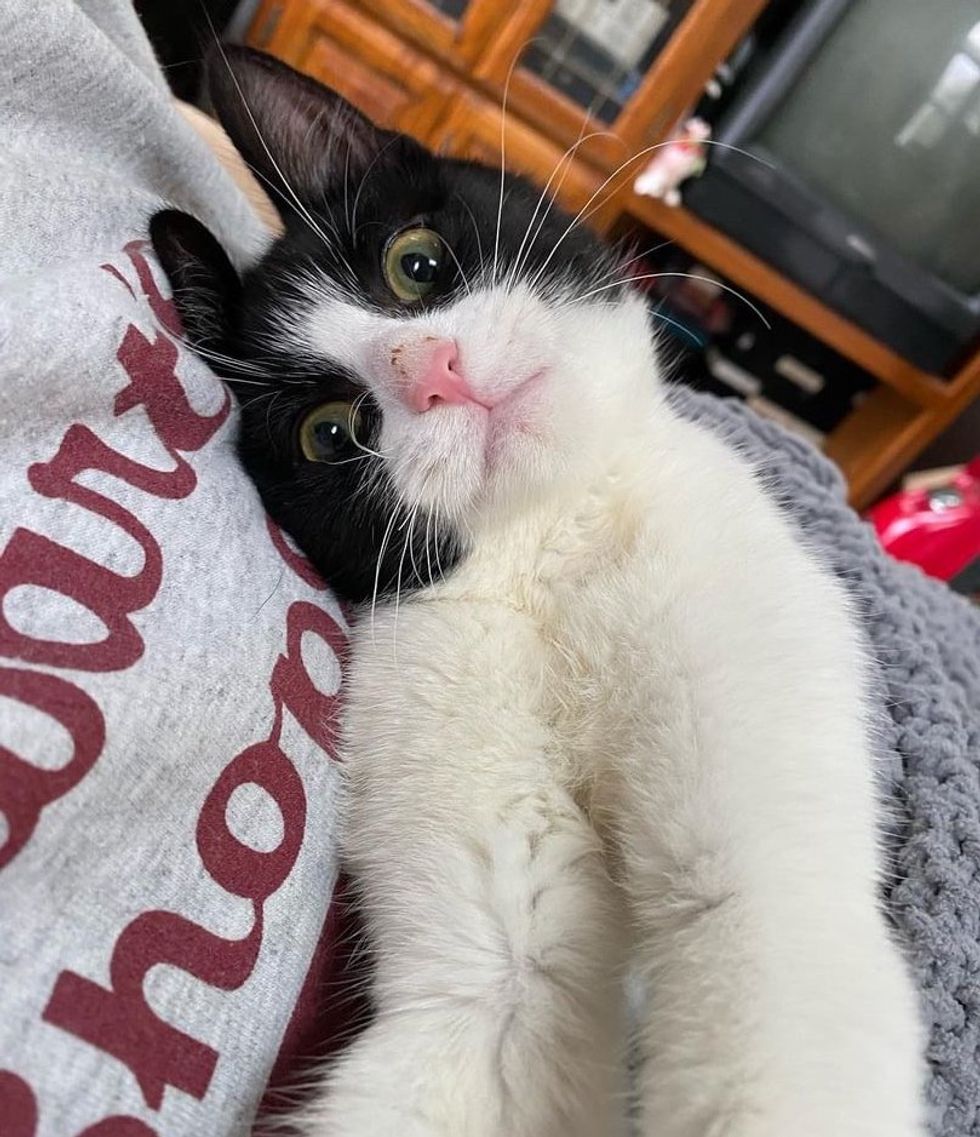 Camryn Lauffer
Camryn and her family took a chance on the wobbly young cat, and he has been their sweetest little "assistant" since.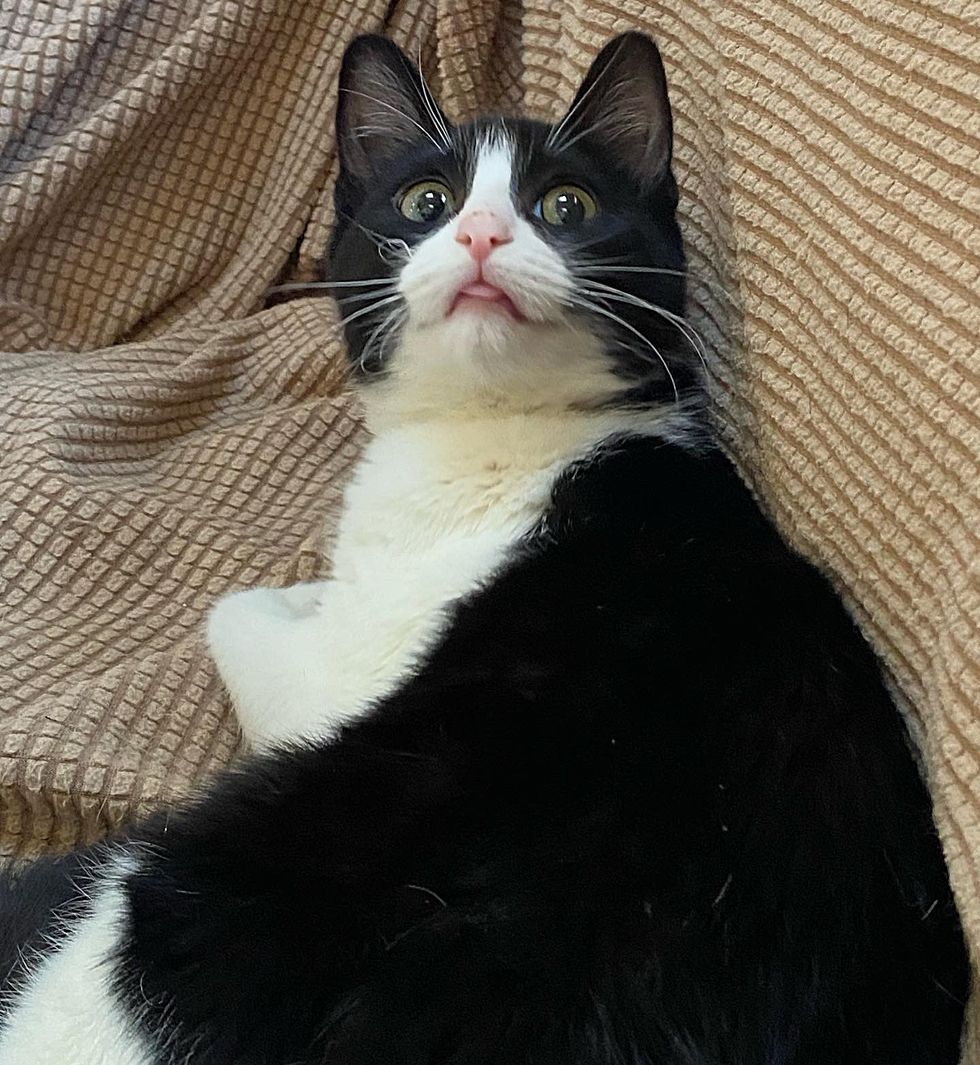 Camryn Lauffer
Share this story with your friends. More on Flipflop and Stray Cat Network on Instagram @straycatnetwork.
Related story: Cat Finds Someone to Help Him After Years on the Street, His Eyes Light Up and He Blooms into True King