A former stray cat wants to "talk" to every kitten that comes through the door after his life was forever changed.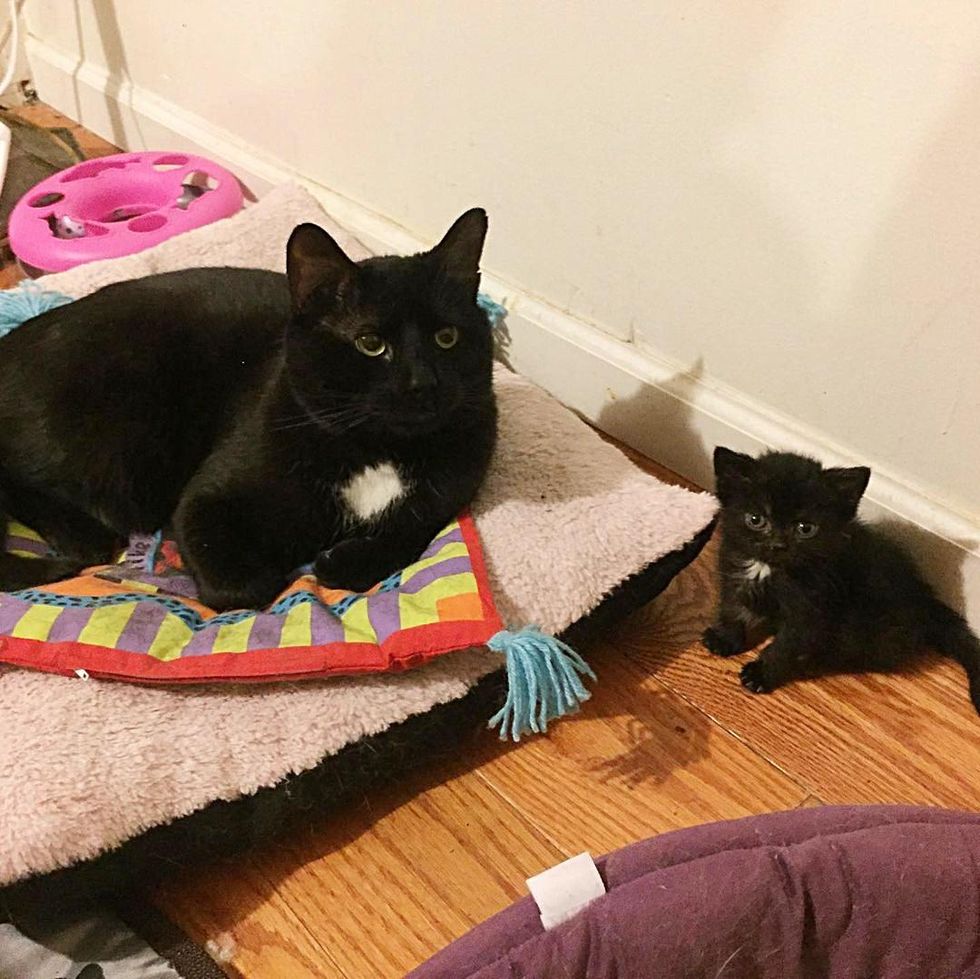 Forest the cat and his little look-alike@phillykittylady_fosters
Forest the cat found his forever home a few years ago and has been helping kittens in need ever since. Erica, a vet tech, crossed paths with Forest when she was working at a cat cafe.
"He originally ended up at our city's open admission shelter as a stray with a very badly injured leg. He was transferred to a smaller shelter. After his (leg) surgery, he wound up at the cafe looking for a home," Erica shared with Love Meow.
The rotund, mellow house panther reminded Erica of her beloved late cat Banjo. Not only did Forest look like him but also acted like him. "He was just a gentle giant with three legs. I knew I had to adopt him."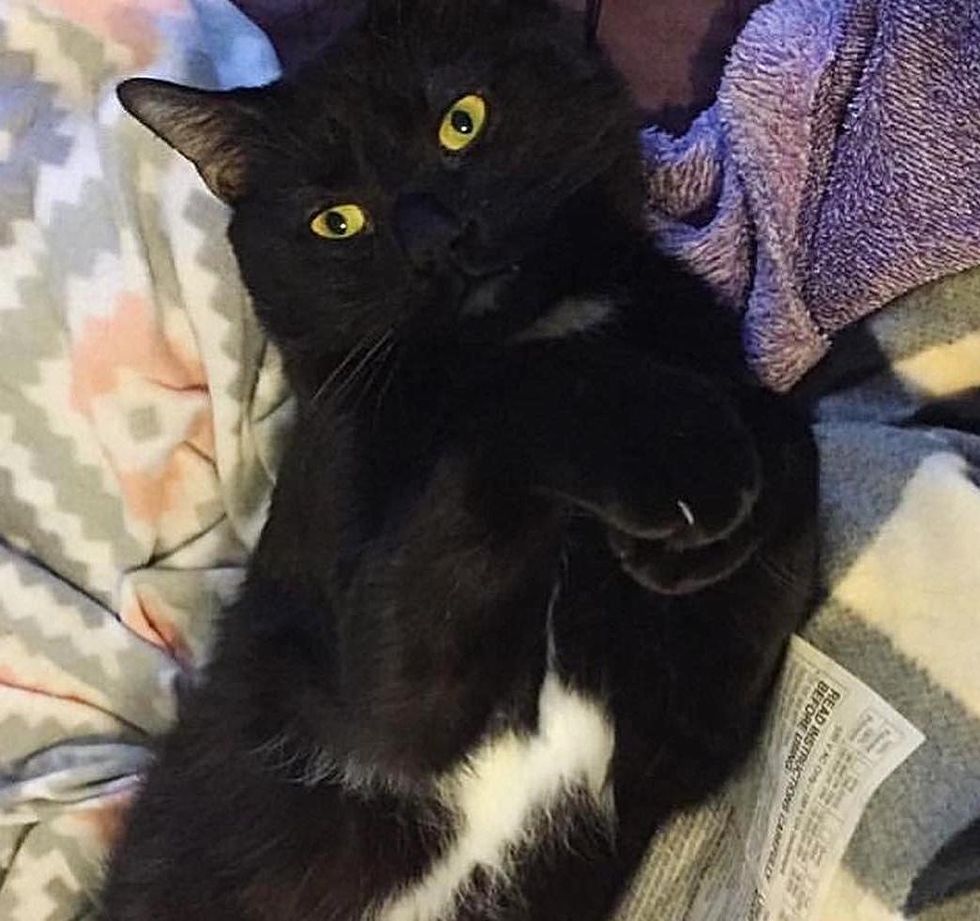 Forest was rescued as a stray and found his forever home with Erica@phillykittylady_fosters
Forest settled into his new home and hit it off right away with other feline residents. He immediately brought a sense of calmness to the household as he lazed around without a care in the world.
"Forest isn't a very active cat. His favorite things are eating and lounging in a soft cat bed."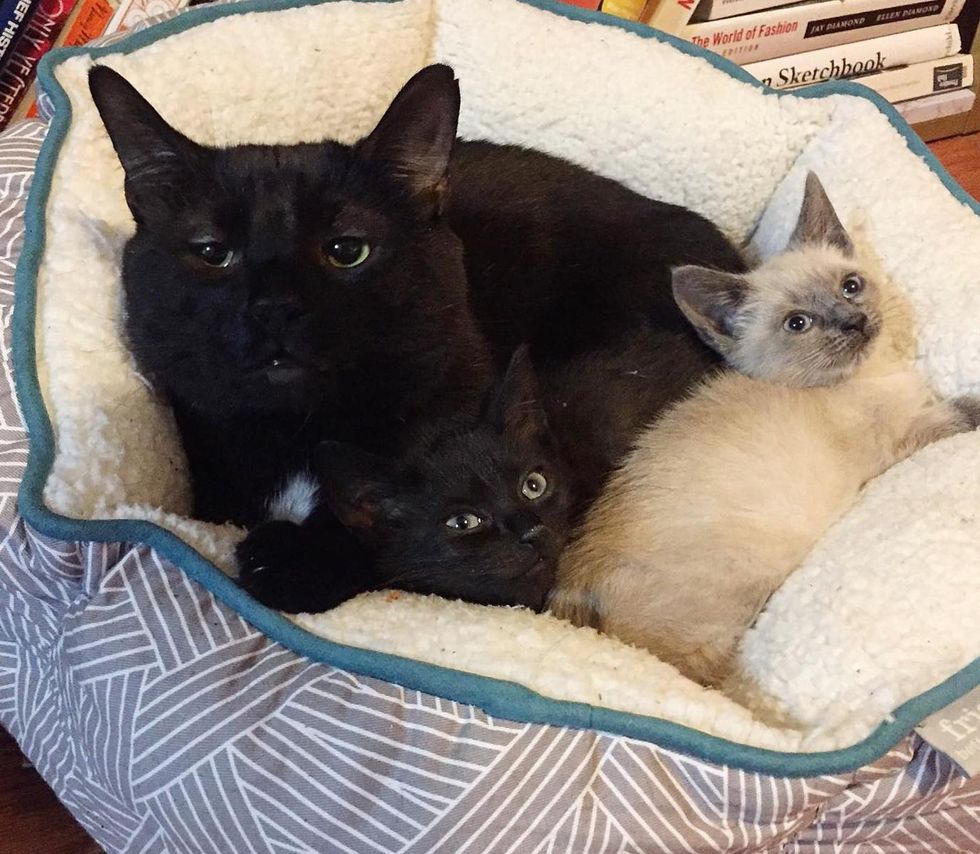 He discovered his love for foster kittens and has been helping them ever since@phillykittylady_fosters
One day, Forest noticed there were tiny meows coming from the kitten room, and decided to wait outside the door and tried to "talk" to the little ones.
Erica has fostered around 200 kittens over the years, and when Forest first found out about the fosters, he decided to guard the room outside until he could meet them.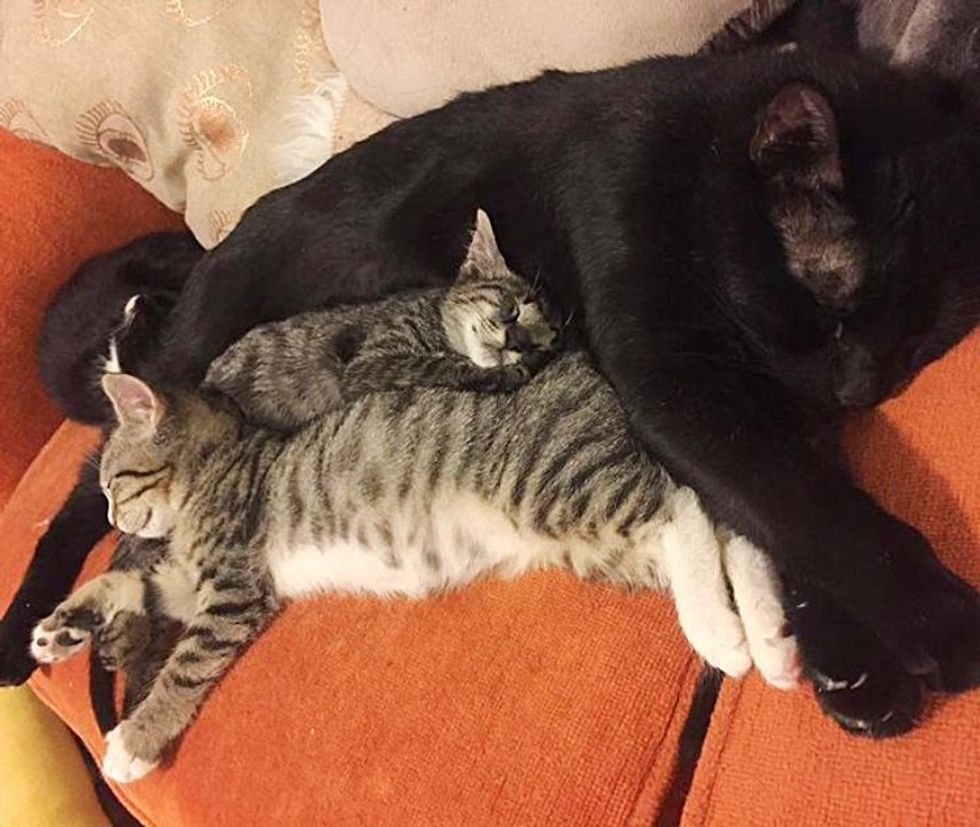 All the foster kittens seem to gravitate towards Forest @phillykittylady_fosters
Once the kittens were medically clear for a meet-and-greet, Forest sauntered right in. In no time, he found himself surrounded by a clowder of furballs, vying for his attention.
"Every kitten I brought home was immediately drawn to him."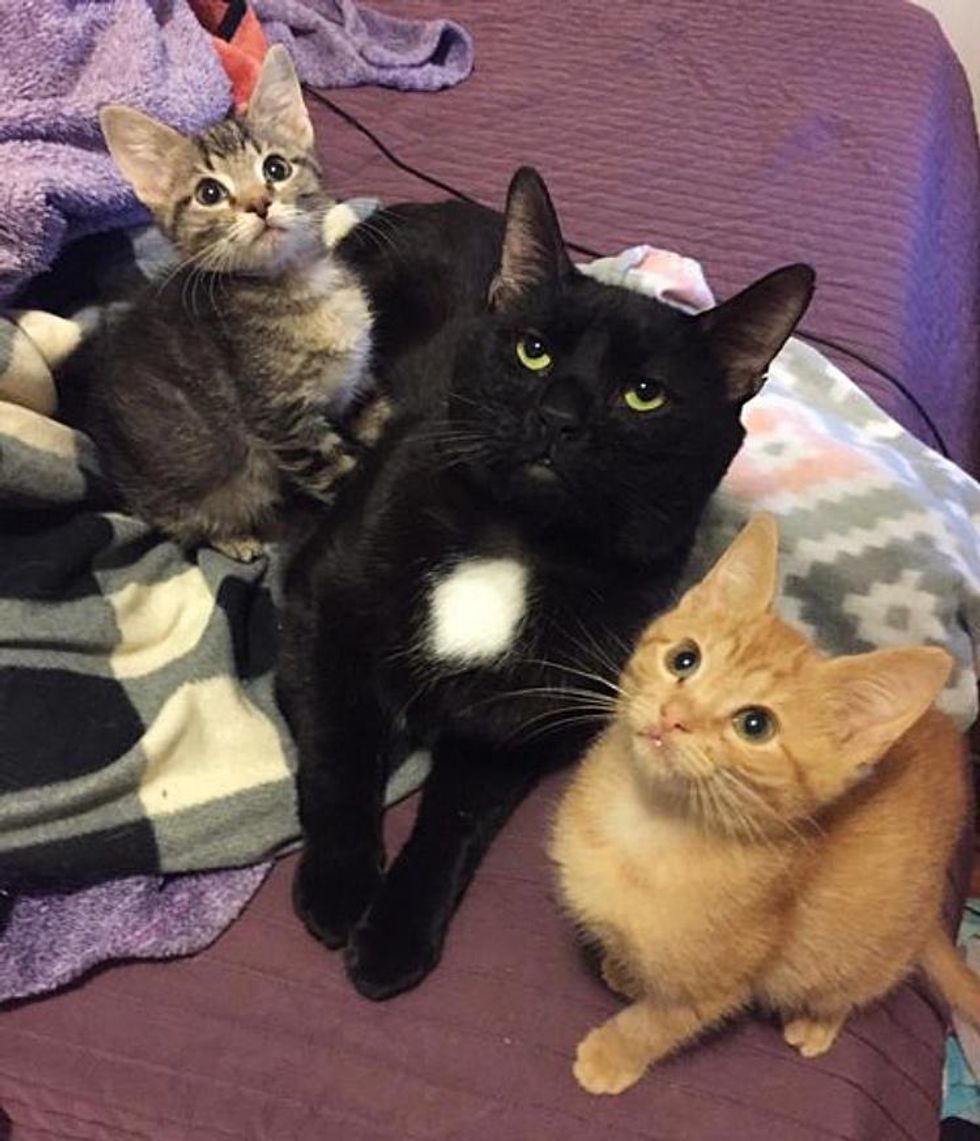 The kittens like to follow him around. Even the shyest one can't resist his love@phillykittylady_fosters
Forest has "the patience of a saint". Even the shyest kittens can't resist his charm. The sweet cat seems to know exactly what the kittens need and allows them to cuddle up to him on their terms.
"They always feel so safe and comfortable around him."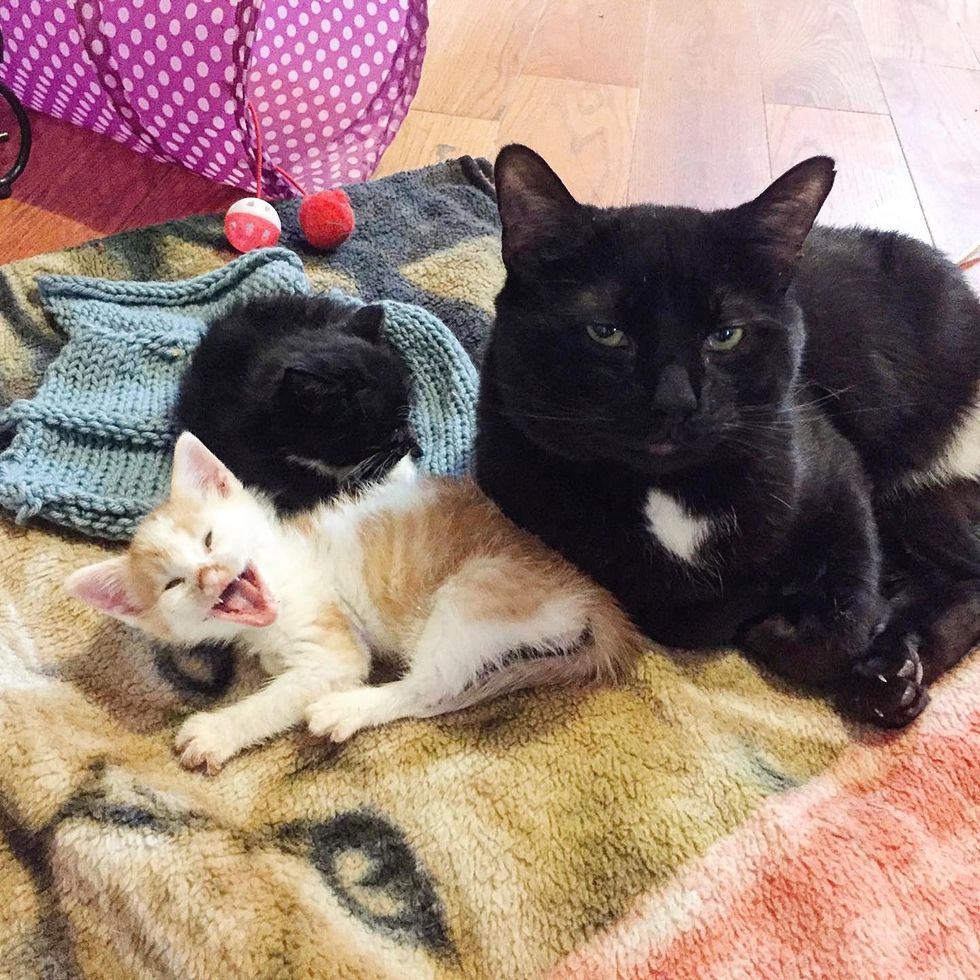 Forest babysat Mark and Travis@phillykittylady_fosters
"He usually doesn't approach the kittens, and just lays around and lets them come to him, even when they climb on him and nurse on him."
Ashley, a long-haired tabby, adored Forest and was so happy to have a constant snuggle buddy. After tiring herself out, she would seek him out and curl up next to him for a nap.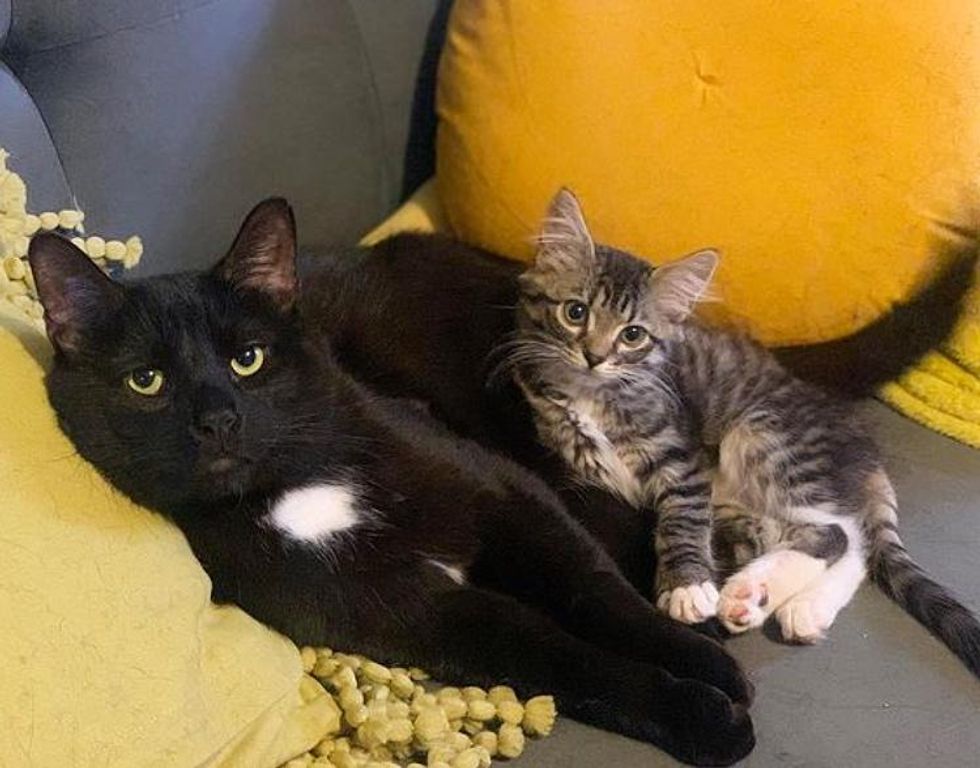 Forest and Ashley@phillykittylady_fosters
Forest is very gentle and nurturing with the kittens. He makes himself available whenever they need a cuddle. He keeps them warm and reassures them that they are loved.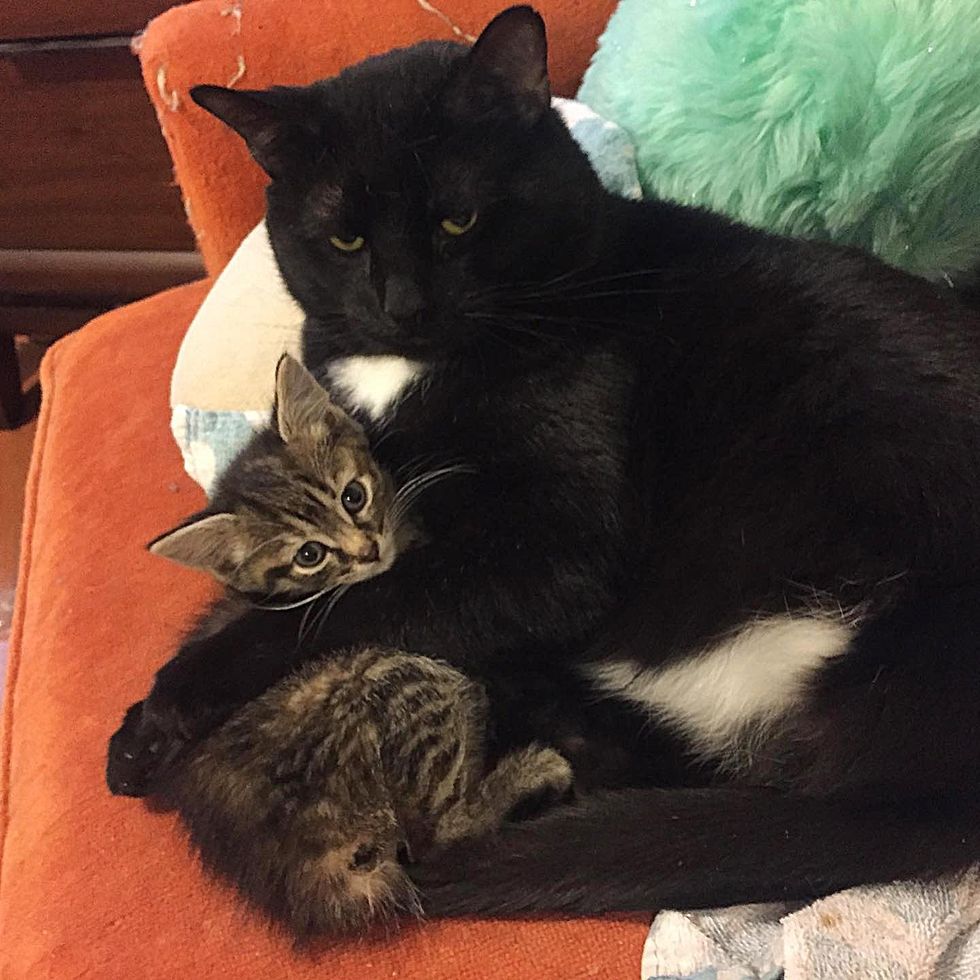 Forest and Charlize@phillykittylady_fosters
"He helps me take care of the kittens by grooming them and teaching them how to play appropriately," Erica shared with Love Meow.
Forest is extremely laid-back but if he smells food, he doesn't hesitate to meow for some. Besides food, Forest will speak every time he spots new kittens in the house.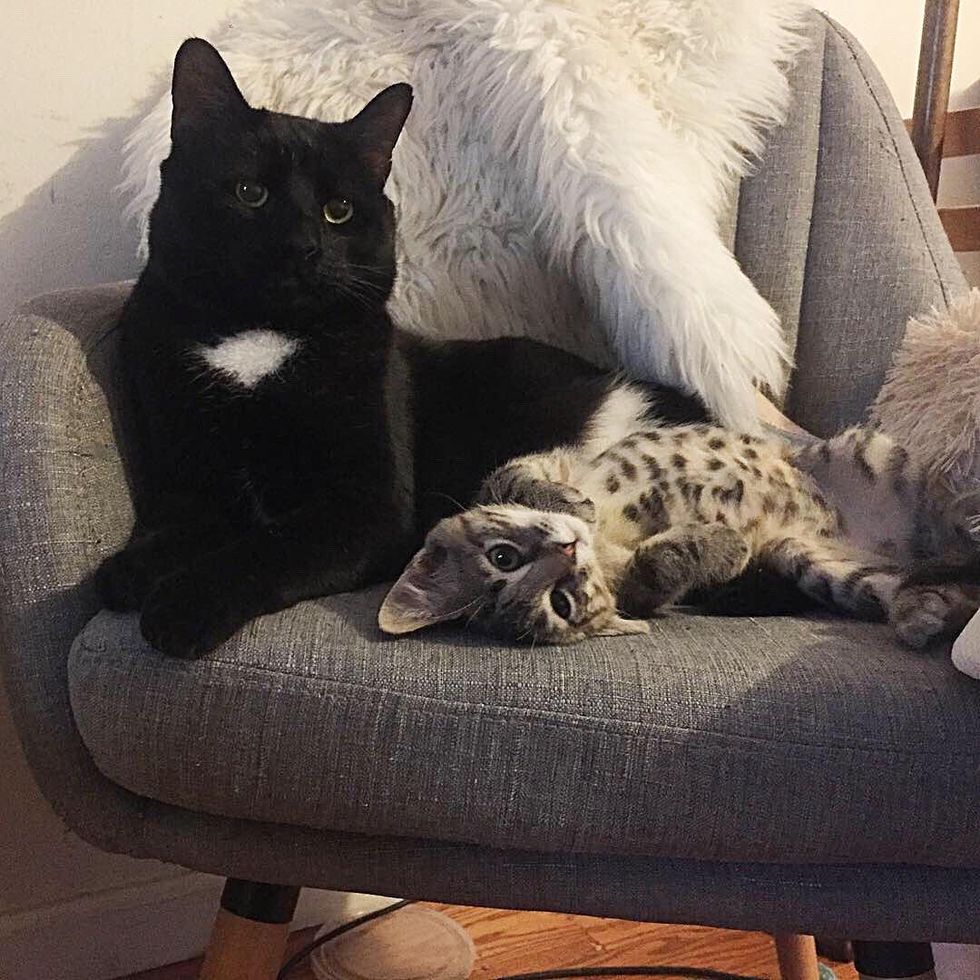 @phillykittylady_fosters
Cookie the tortie is also a tripod (like Forest). She gravitated towards him when they first met, and has been sharing beds with him since.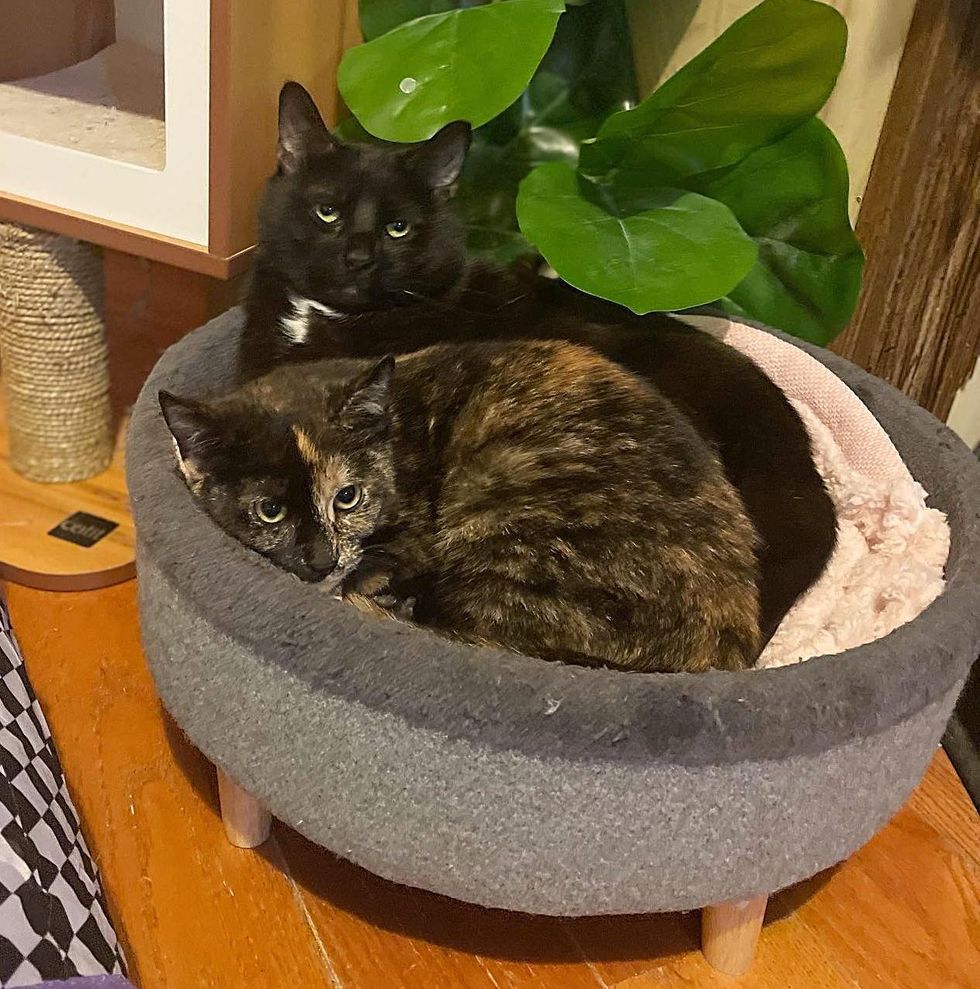 Forest and Cookie@phillykittylady_fosters
Forest gives every foster kitten a dose of his love and all the cuddles he can offer. He shows them the ropes and prepares them for their future happily-ever-after.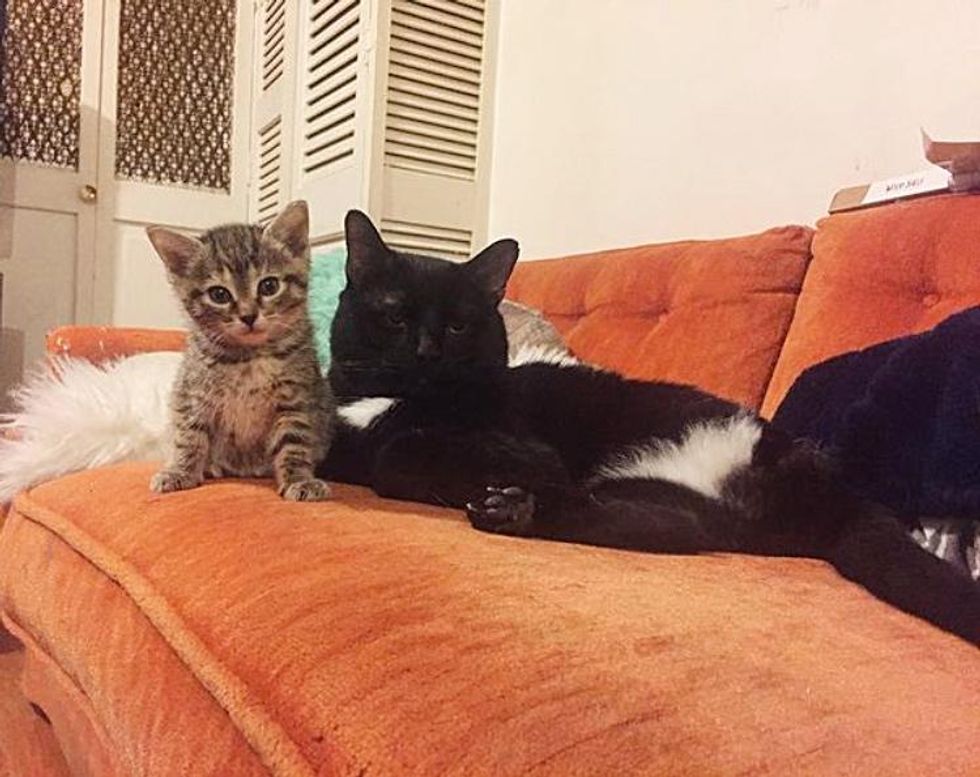 @phillykittylady_fosters
Share this story with your friends. More on Forest the cat and his foster kittens on Instagram @phillykittylady_fosters.
Related story: Lone Kitten Walks Up to a Door and Demands Attention, Now She Has a Cat that Dotes on Her