A kitten who was found crawling outside in a yard, sets her mind to scampering and playing like any other cat.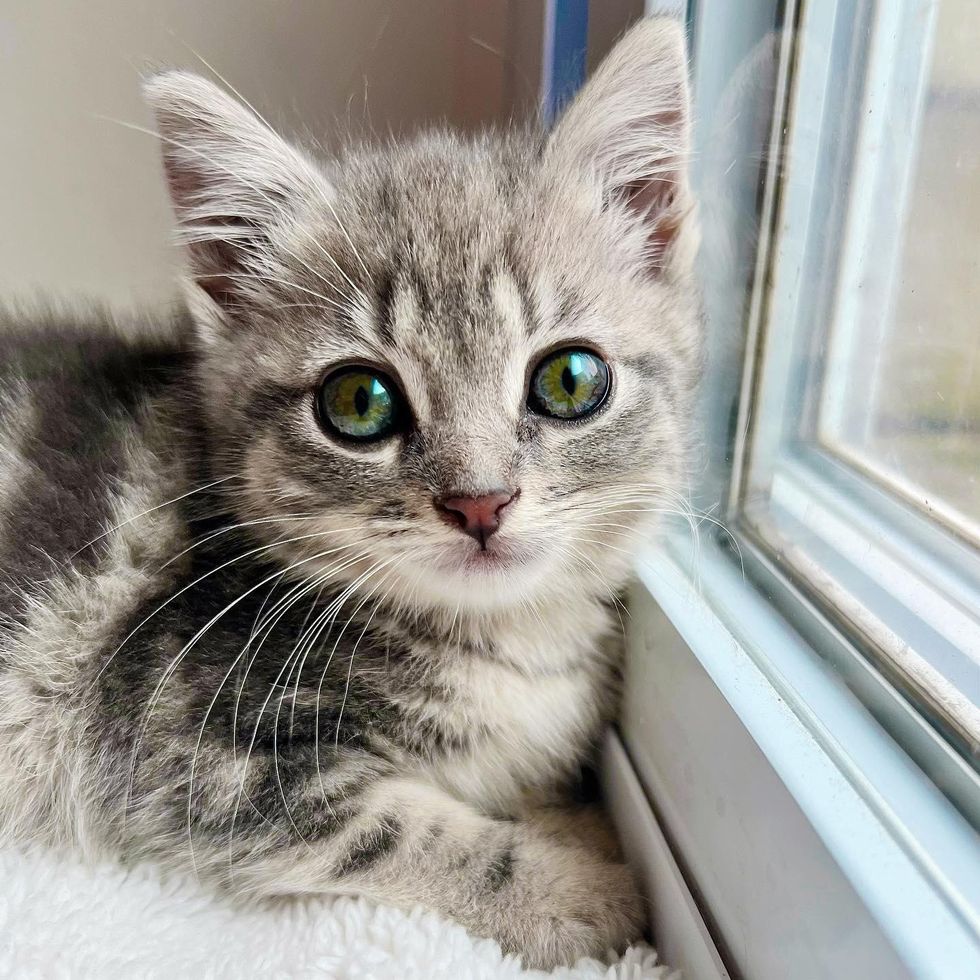 Lua the kittenEmilie @emiliexfosters
Lua, a 7-week-old kitten, is a mischief-maker, a purr machine, and an all-around snuggle-bug. She doesn't know she's any different.
A couple of weeks ago, this fearless grey kitten was spotted outside in a front yard, dragging her back legs, moving onwards with all her might. A Good Samaritan took her in and tried to help her the best they could. Soon, they realized that Lua's needs transcended their resources.
They were able to connect with Emilie Rackovan, an animal rescuer and fosterer to orphaned baby animals. "They reached out to me and I, of course, agreed to help," Emilie shared with Love Meow.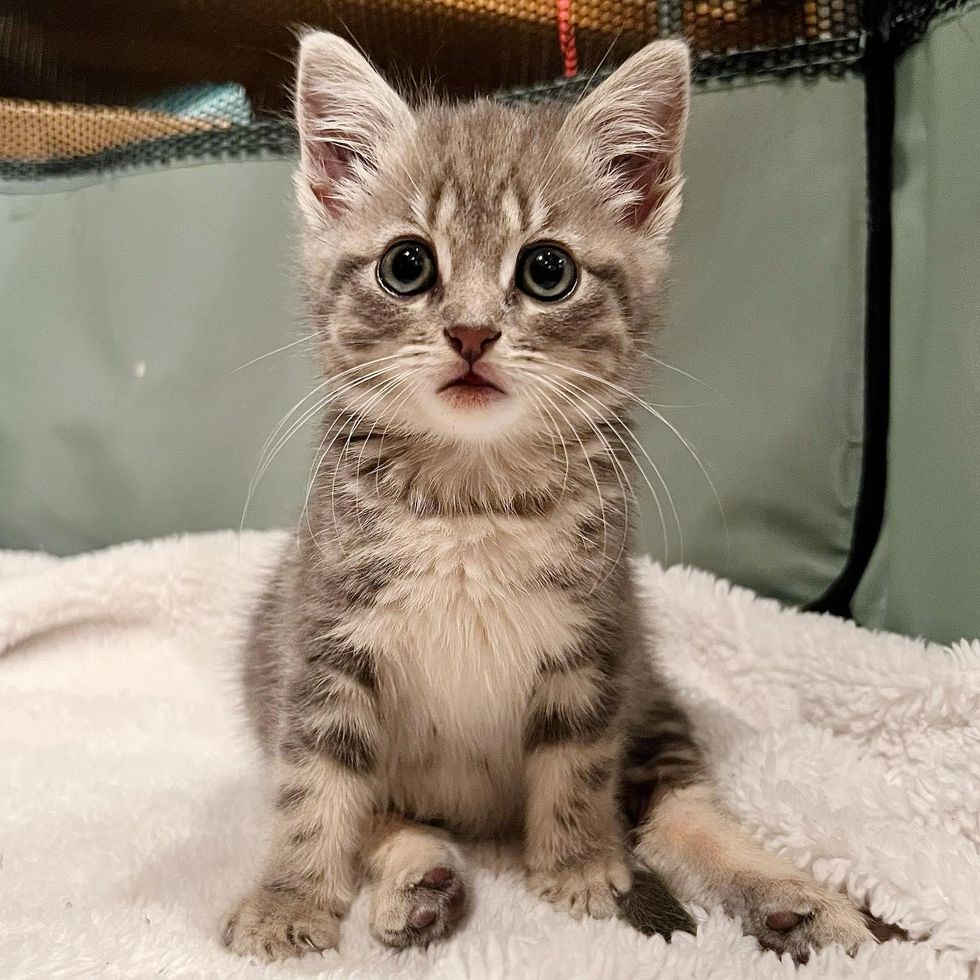 Lua was found outside in a front yard by a Good SamaritanEmilie @emiliexfosters
"When I first got her, she had a terrible UTI (urinary tract infection). The finder did a lot of great work with her, so she was in pretty good shape when she got to me, minus the back legs."
From the get-go, Lua was a ball of energy and just wanted to play and snuggle. She was happy to be catered to, and kept her purr motor running the whole time.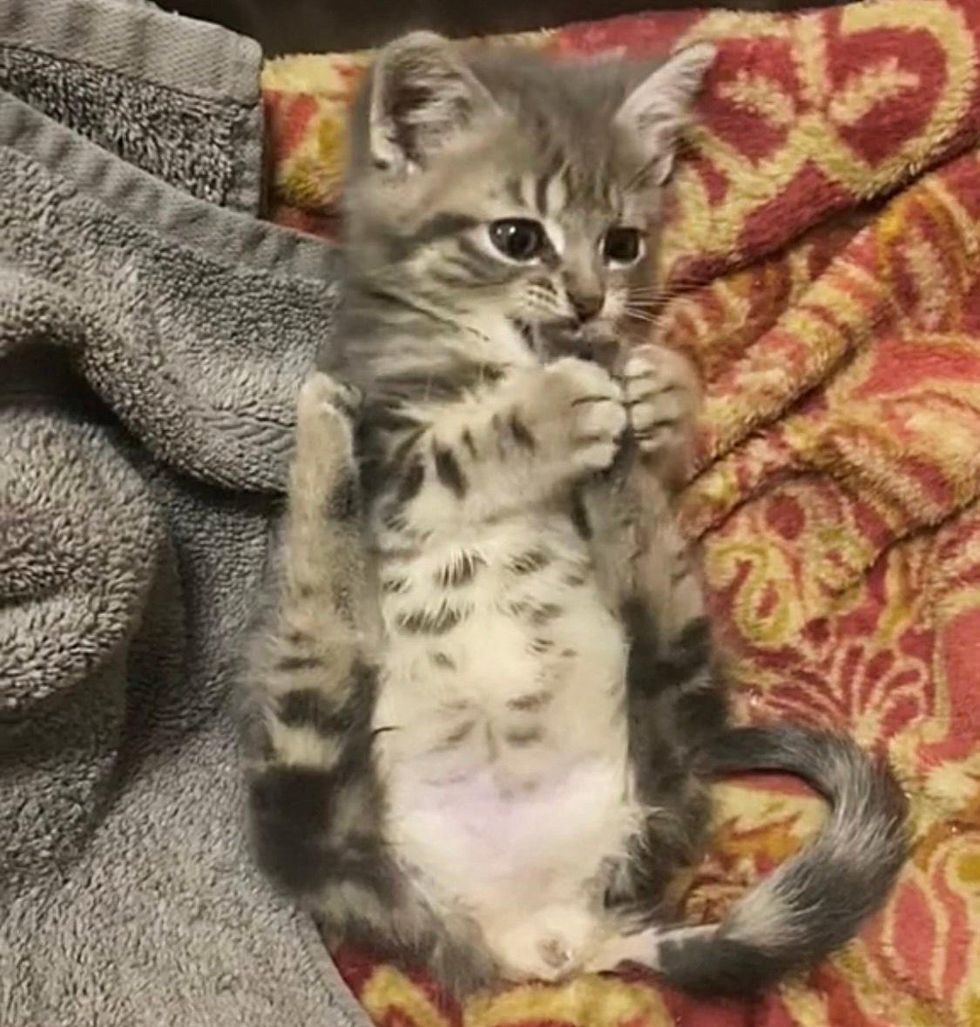 She can't use her back legs but she doesn't know she's any differentEmilie @emiliexfosters
"Lua is exhibiting signs consistent with backend paralysis (inability to use her hind quarters). We don't know if it's congenital or if it was caused by an injury," Emilie added.
"But I want to give her the opportunity to see if she can regain any function in her back legs. She deserves the chance to try anything and everything."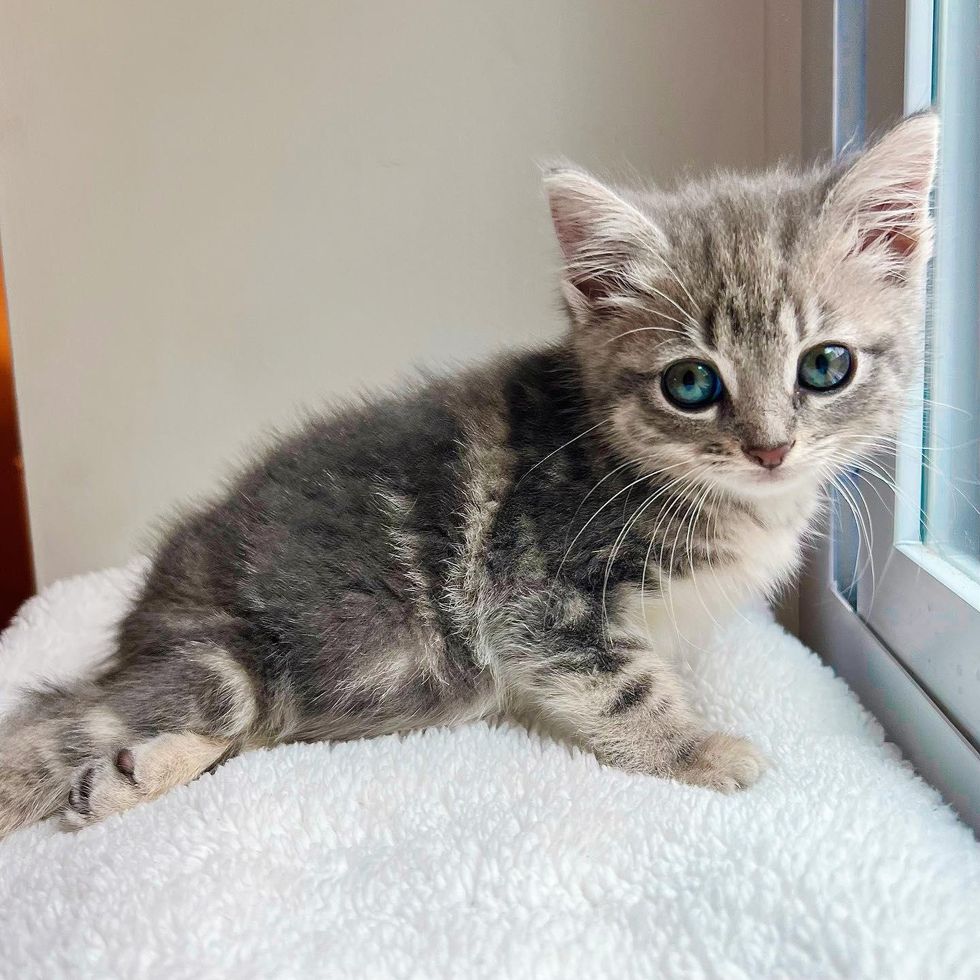 Emilie @emiliexfosters
Due to the paralysis, Lua needs to be assisted to go potty every six hours, but she doesn't mind the attention and extra care. She relishes every moment with her foster mom and isn't shy of showing off her kitten prowess (with her micro claws).
Besides doing daily stretching and bicycle kicks, Emilie encourages Lua to walk in a sling to get her spine in alignment. The little bundle of energy takes off every time her hind quarters get hoisted up.
Watch Lua the kitten in this cute video:
Lua the kittenwww.youtube.com
She is so thrilled to have that extra support and speeds off like a race car, as if she could defy gravity.
After some good exercise, Lua enjoys sitting on a soft blanket, cleaning her toe beans, or lying on her back baiting her human to rub her belly (it's a trap).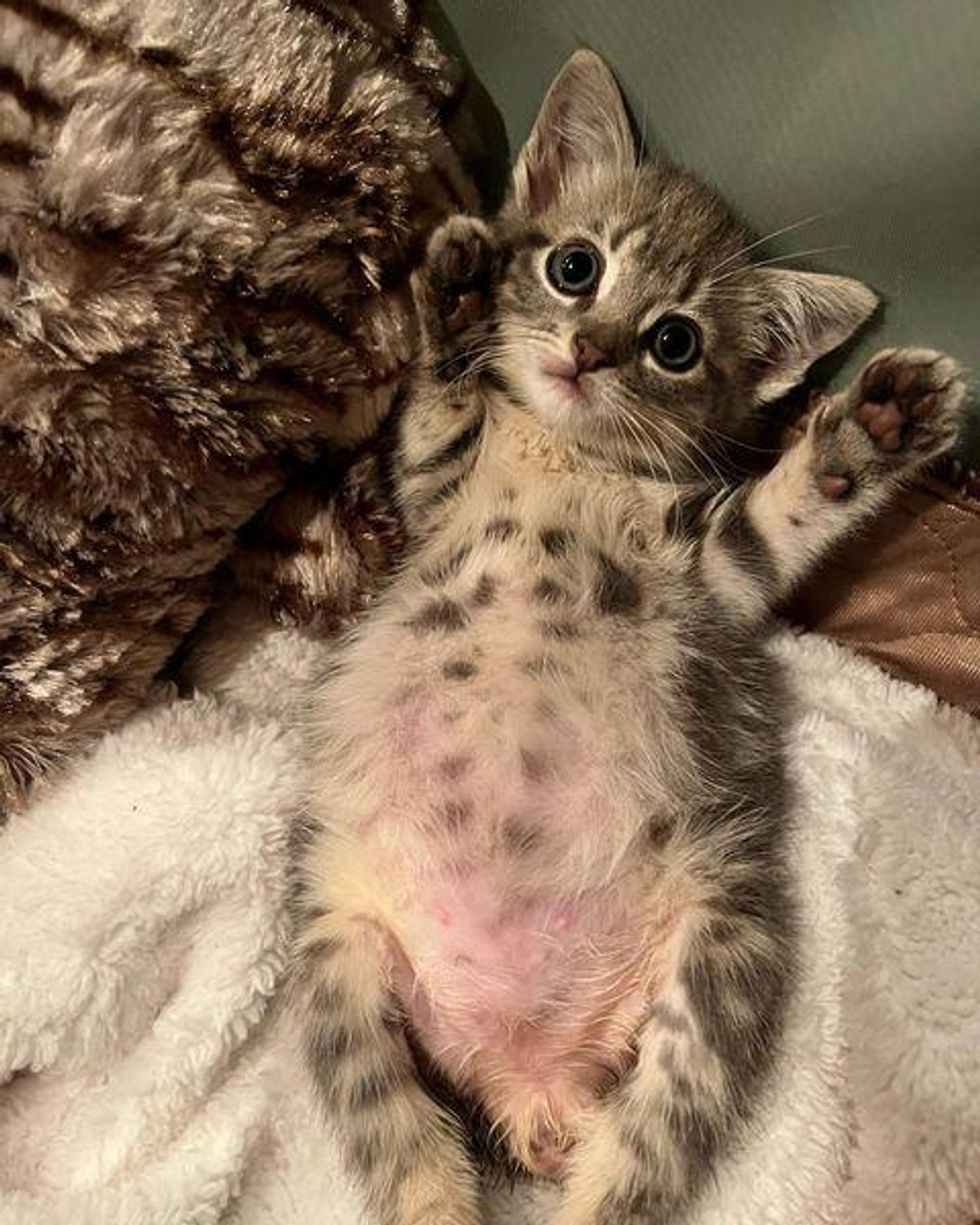 Lua is an attention-seeker and a little mischief-makerEmilie @emiliexfosters
Lua will be getting acupuncture, laser therapy, and physical therapy starting this week to improve her mobility and range of motion.
The happy-go-lucky tabby girl takes every challenge in stride and is always excited to interact with people.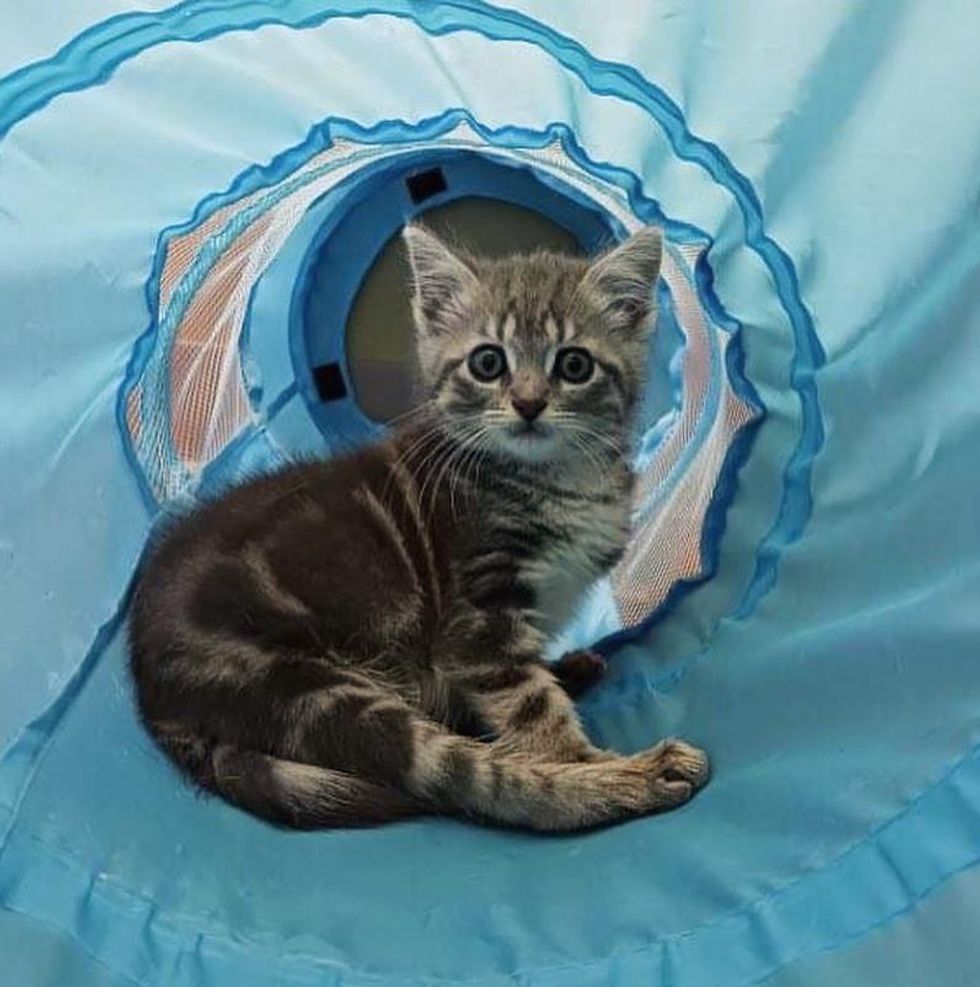 Emilie @emiliexfosters
"She has a strong will to live and truly doesn't know or act like she's different in any way. She loves to play, snuggle, and is a totally normal kitten," Emilie told Love Meow.
"While we'd of course love for her to be able to use her back legs, she'll be happy and live life to the fullest either way."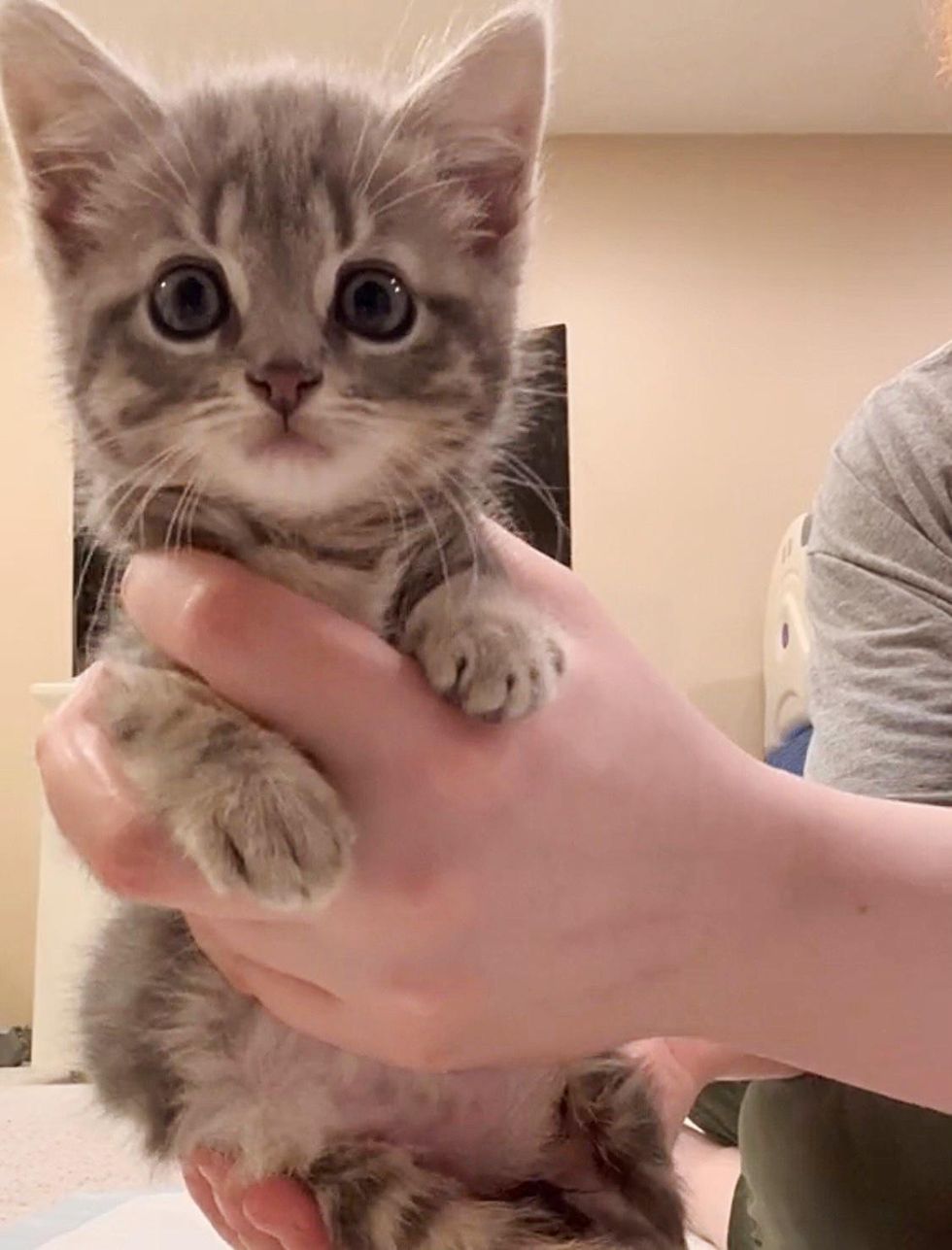 Emilie @emiliexfosters
Lua is soaking up all the attention from everyone around her, and is starting to meet other foster friends. No matter what the future holds, she will be so incredibly loved.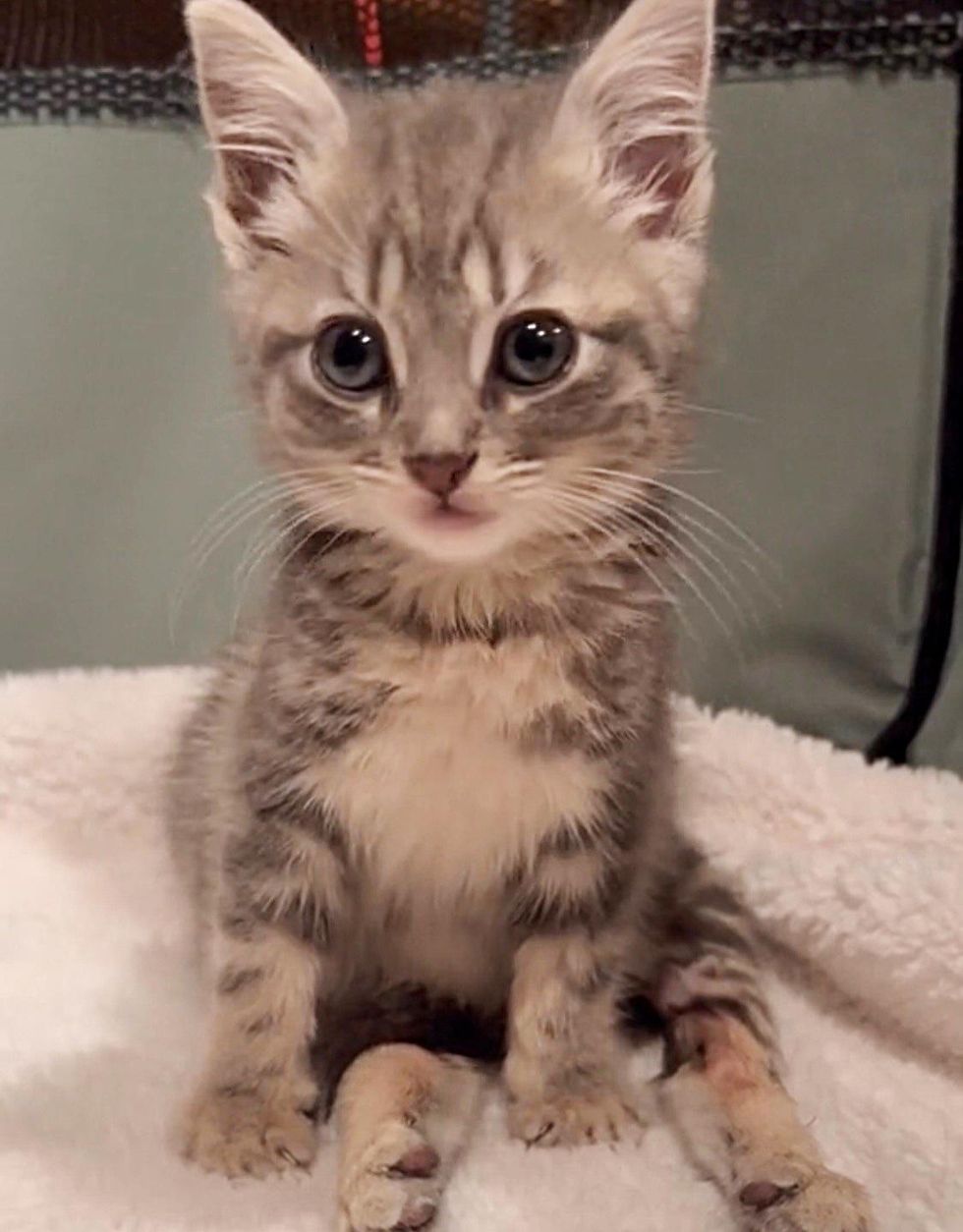 Emilie @emiliexfosters
Share this story with your friends. Follow updates on Lua and Emilie's fosters on Instagram @emiliexfosters.
Related story: Kitten Scoots His Way to Perfect Home and Transforms into Feisty Doe-eyed Cat