No one thought this kitten found on the driveway would survive, but the kitty was determined to prove them wrong.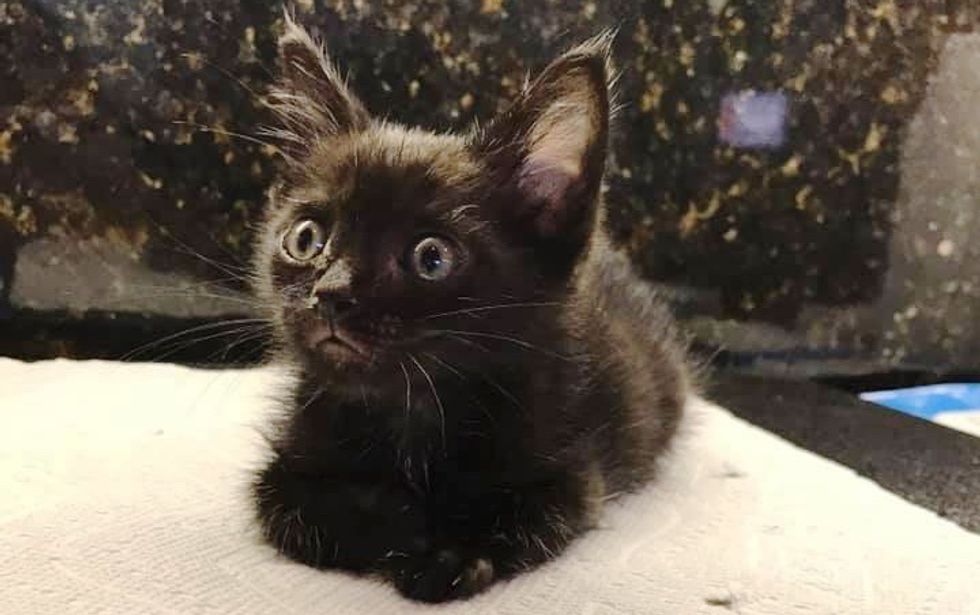 Carmen Weinberg
Carmen Weinberg, founder of Animal Friends Project, was contacted about a kitten found on the driveway of a mobile home at Long Lake Village Mobile Home Park in West Palm Beach, Florida. A resident saw the kitten and his deceased siblings and immediately reached out for help when he spotted a heartbeat.

"The man who lives there, said the kitten was very lethargic. He didn't know who the mom was," Carmen told Love Meow.
Carmen and her daughter, Elisa, rushed to the scene to pick up the kitten, who was cold to the touch and barely moving. They immediately grabbed a heating pad from the car and started warming him up.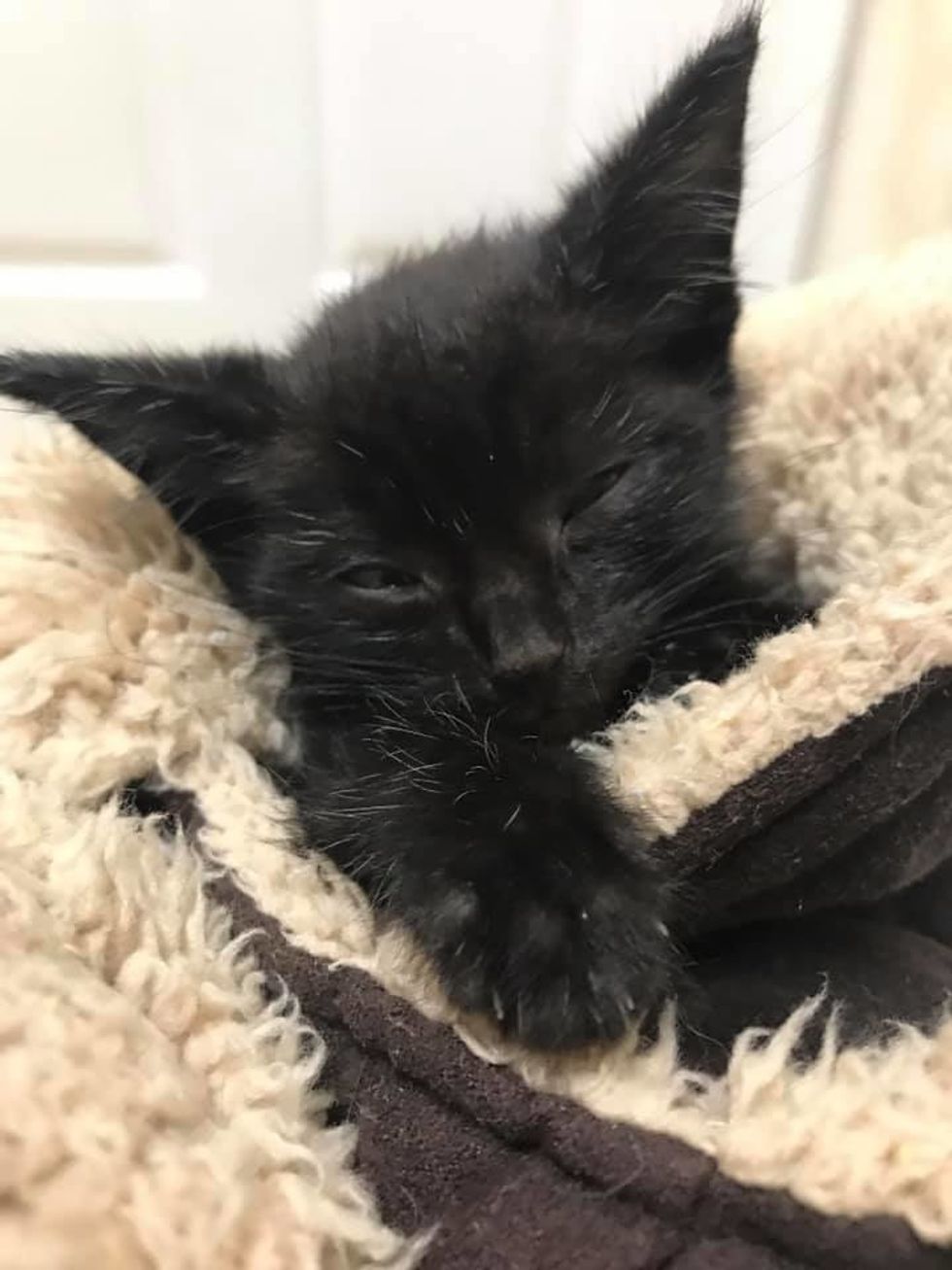 Carmen Weinberg
Elisa and the resident looked for other kittens as they heard meowing coming from across the street. "We were able to rescue another kitten. It was healthy so probably from a different litter."

The scrawny black kitten, whom they named Luke, was in need of medical attention and a lot of TLC. They took the healthy kitty to Bella's Promise Pet Rescue, so they could focus on nursing little Luke back to health.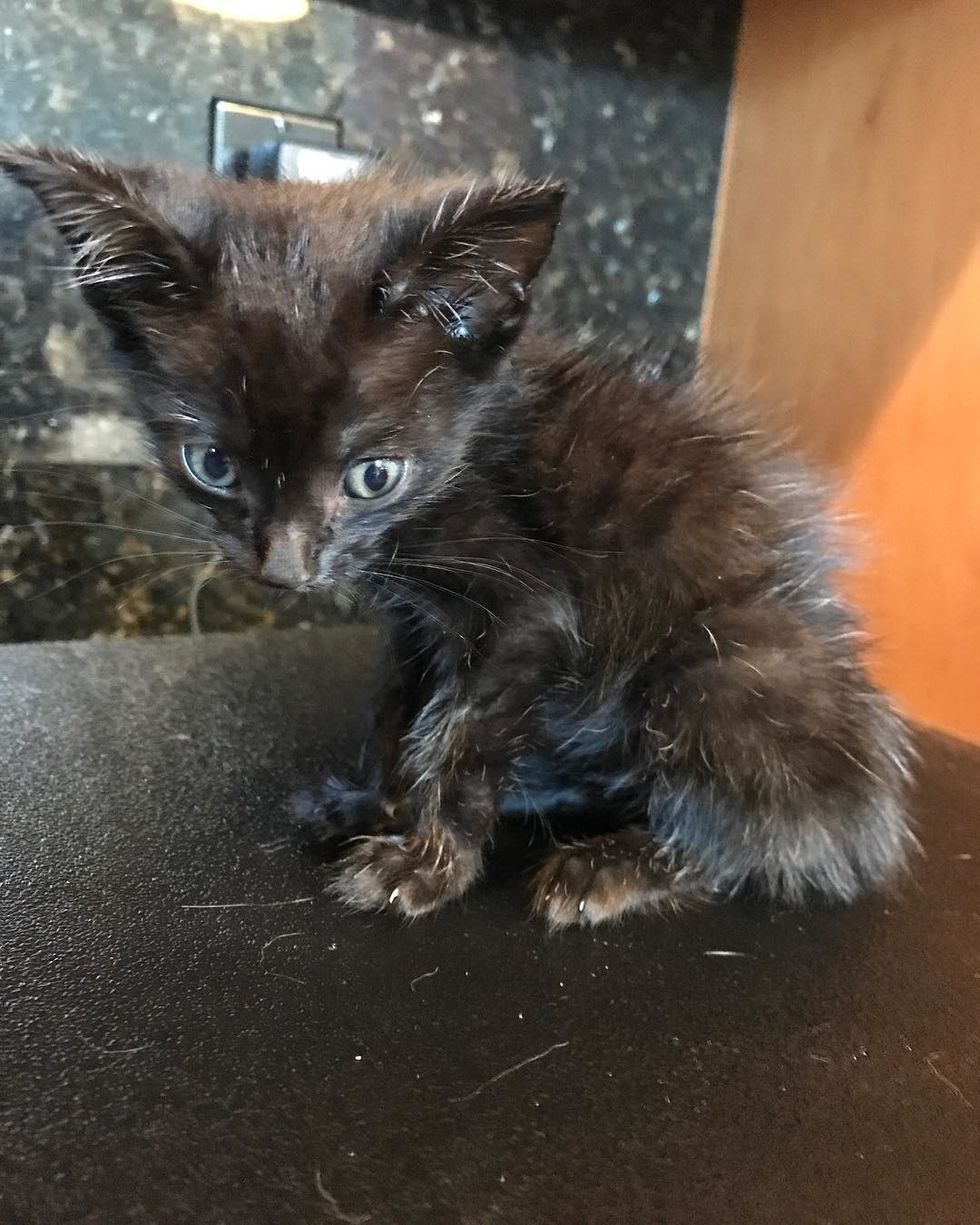 Carmen Weinberg
"Luke didn't want to eat so I concentrated on keeping him warm, getting rid of the dozens of fleas he had and getting some fluids in him. His gums were white, and it looked like he had not eaten in days. I was afraid I was going to lose him," Carmen told Love Meow.

She continued to fight for the little kitten despite his uncertain prospects. She wasn't sure if Luke would make it through the night but wanted to give him a fighting chance.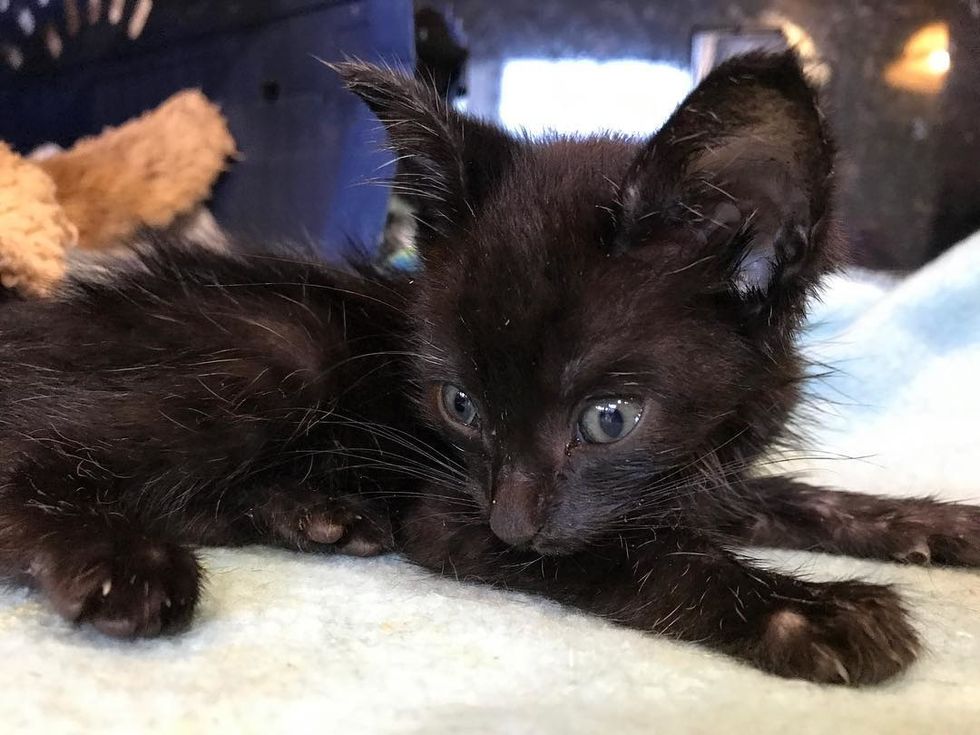 Carmen Weinberg
After a bath, combing and treatment, Luke was finally flea-free. He was still very weak from malnutrition and anemia and had to be syringe fed around the clock to stay alive. Despite eating more, he was not putting on weight.

It was not until a few days later, did the kitten start to bounce back. Luke, the tiniest warrior, finally gained a whole ounce and could stand up a little taller and had more energy to walk around a bit.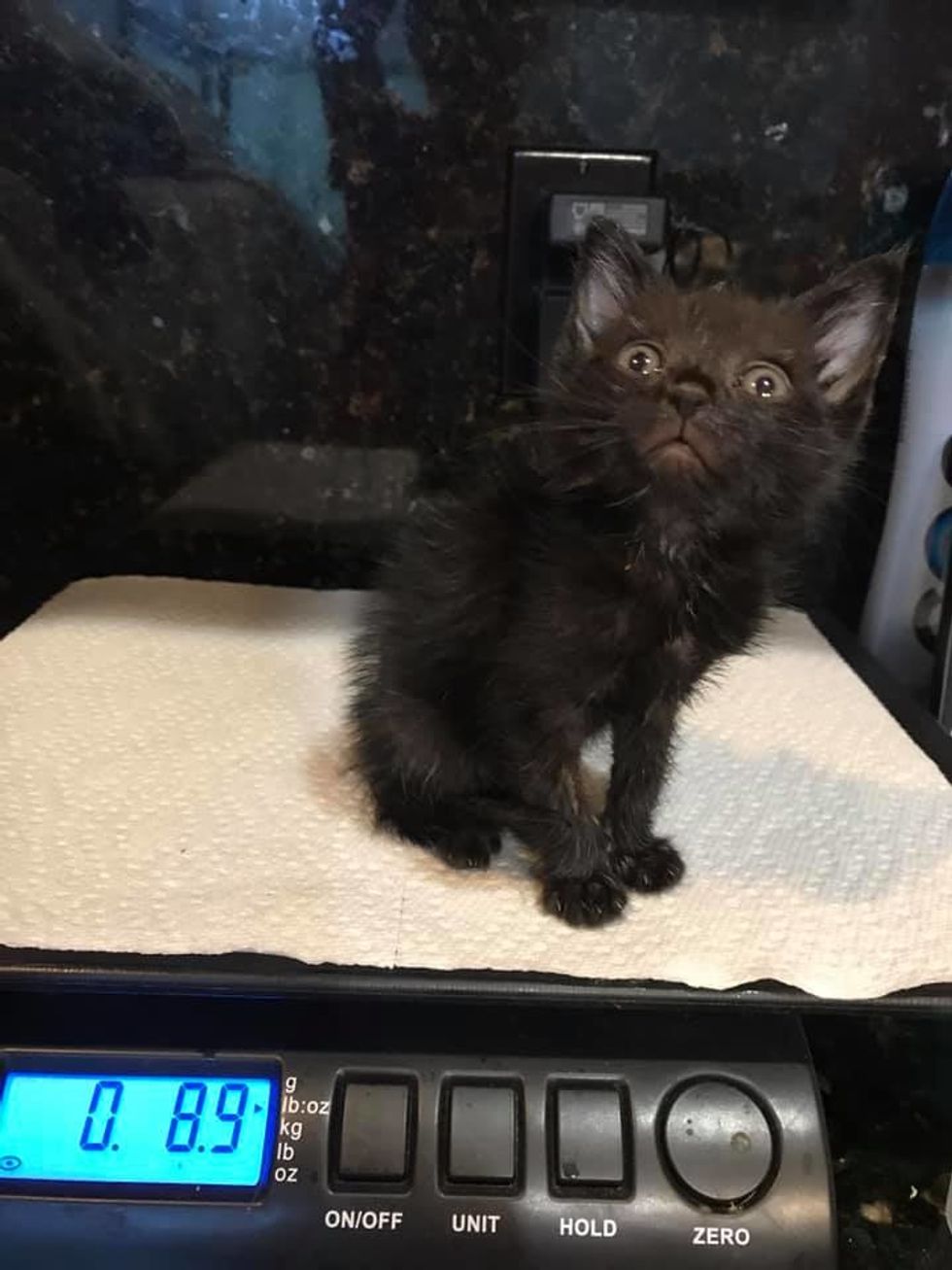 Carmen Weinberg
The next day, the little miracle kitty decided he would eat on his own and even started to seek attention with his new-found energy.

Watch Luke's rescue journey in this video:
Kitten found on the driveway never gave upyoutu.be
"He is done being sick and lying around all day. He now wants me to carry him around," Carmen said.

Luke continues to amaze Carmen with his will and fight. He is growing bigger and stronger every day and hitting one milestone after another.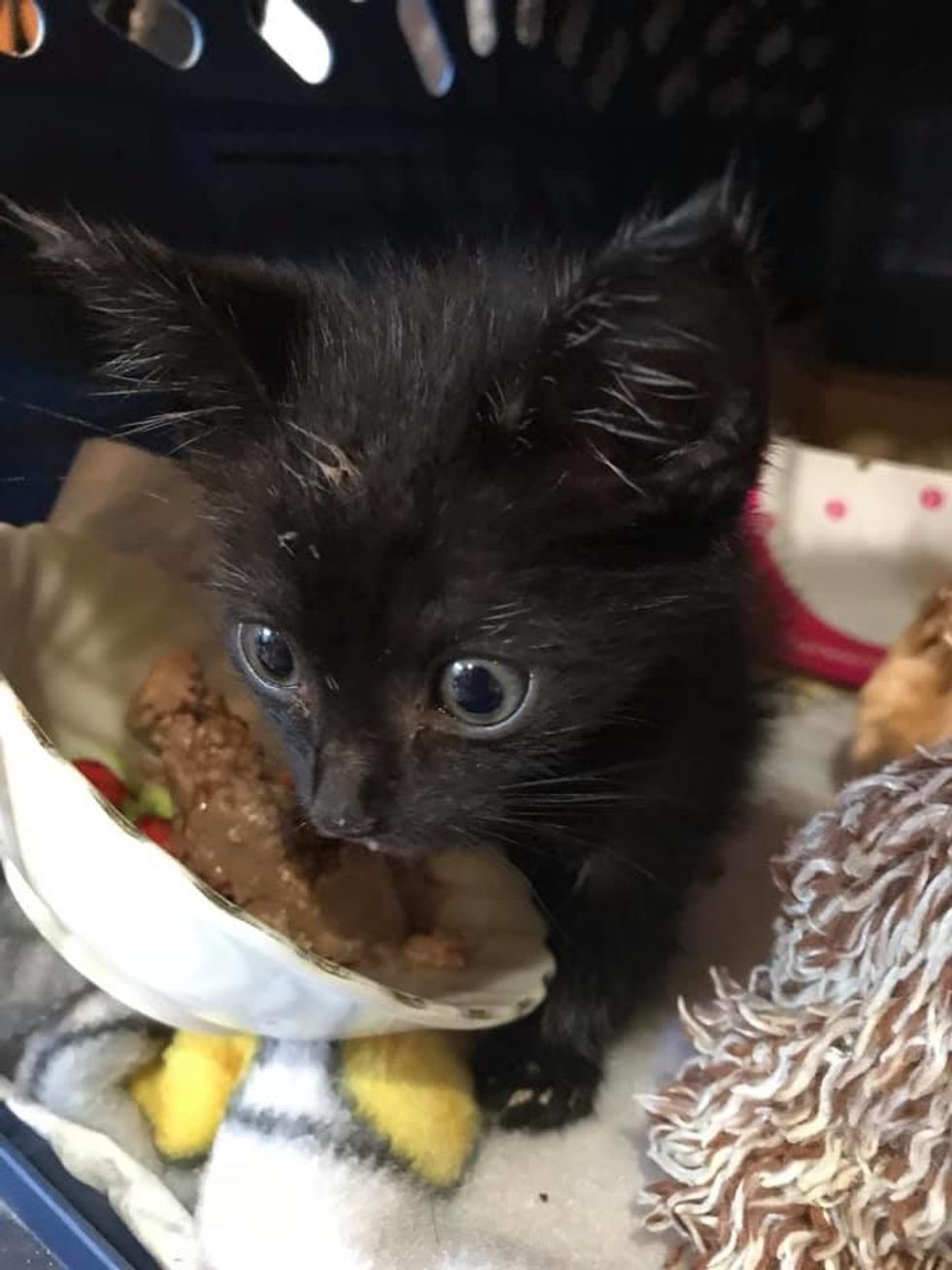 Carmen Weinberg
"He keeps gaining weight! I am so happy to see him eat as soon as I give him food."

The former homeless kitten is ready to take on the world by storm.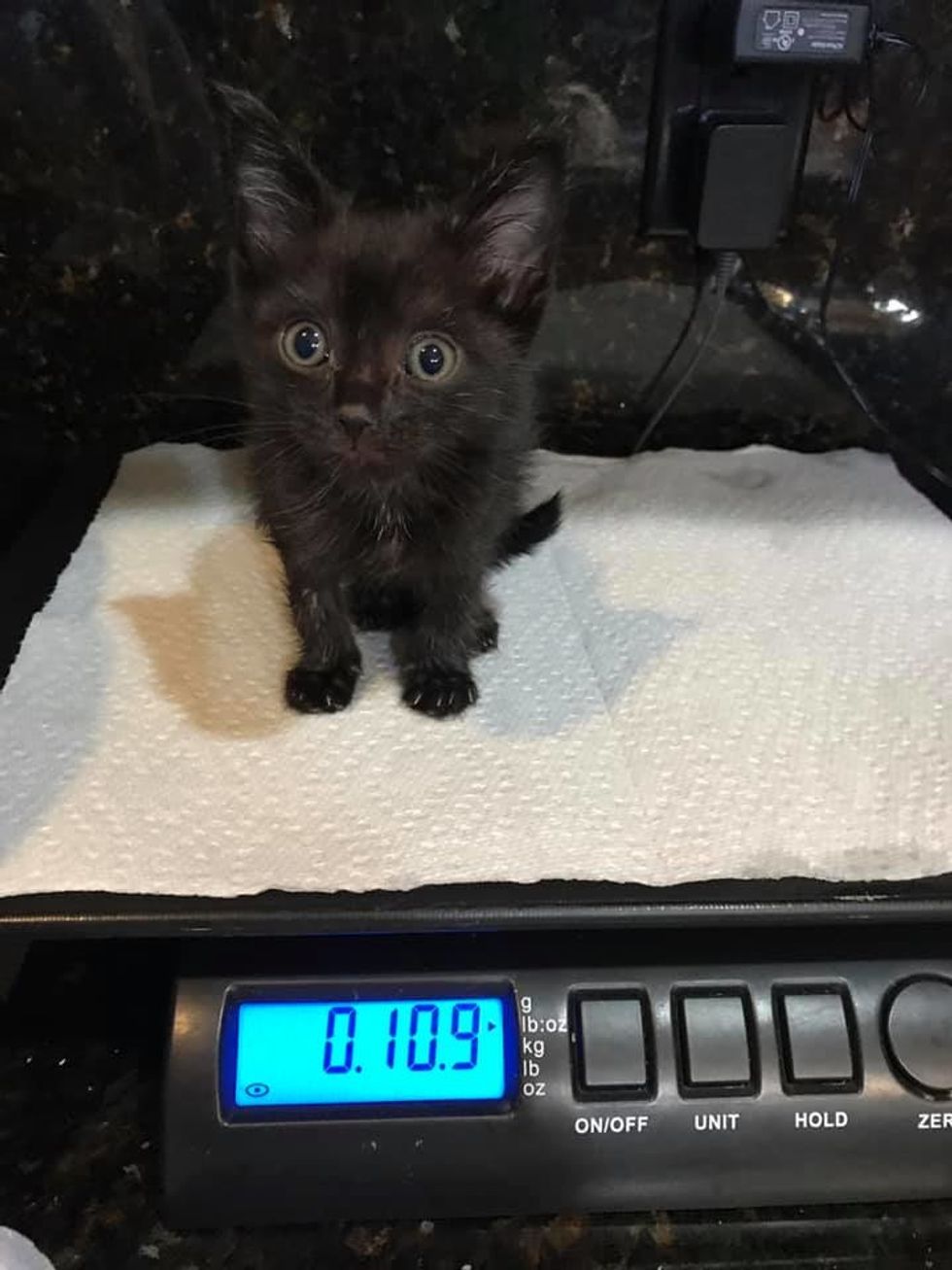 Carmen Weinberg
Luke has almost doubled his weight and tripled his strength. He's starting to play and his personality is shining through.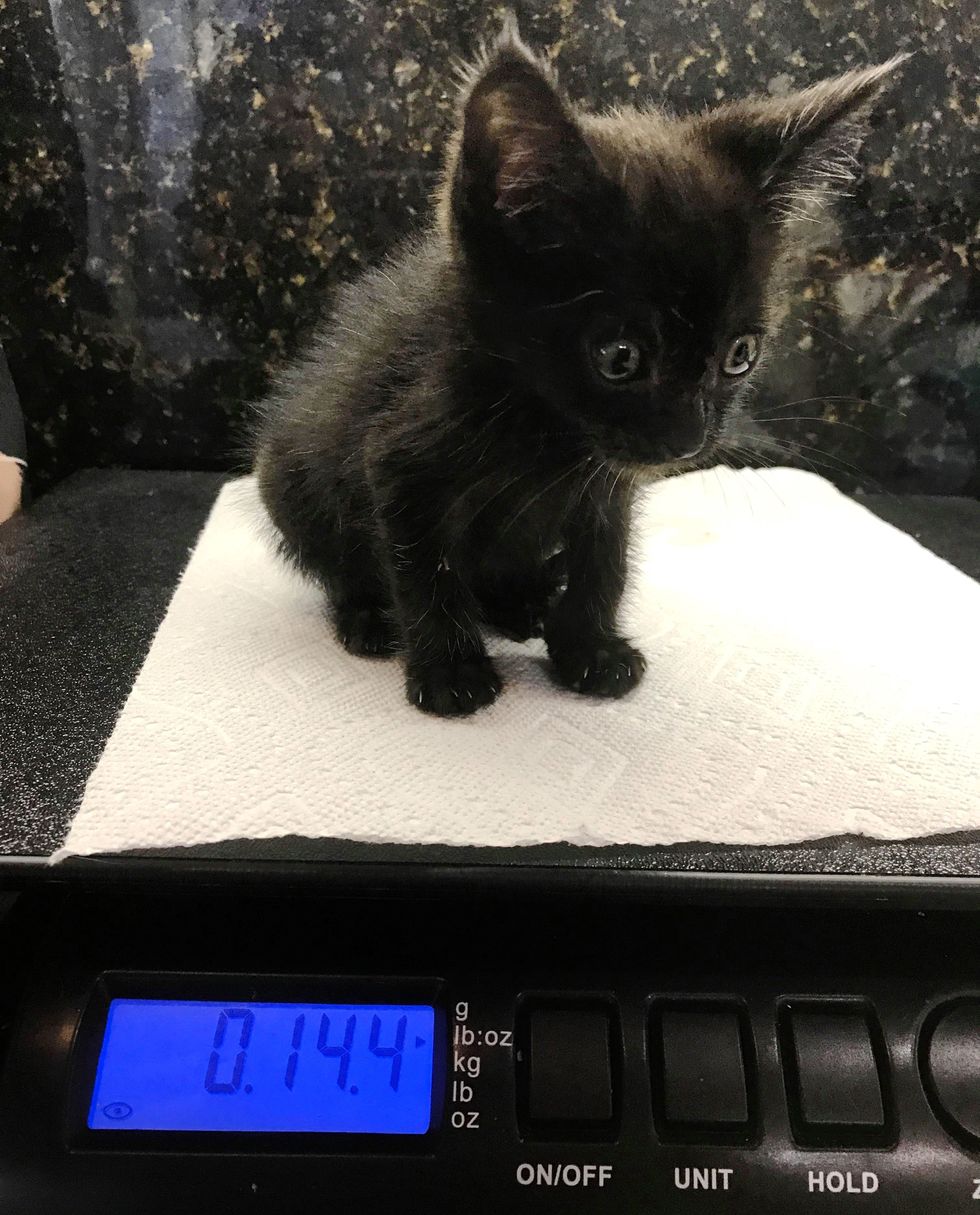 Carmen Weinberg
"When I got him, one and a half weeks ago, I was not sure he was going to survive but he has proved me wrong. I could kiss that face all day!"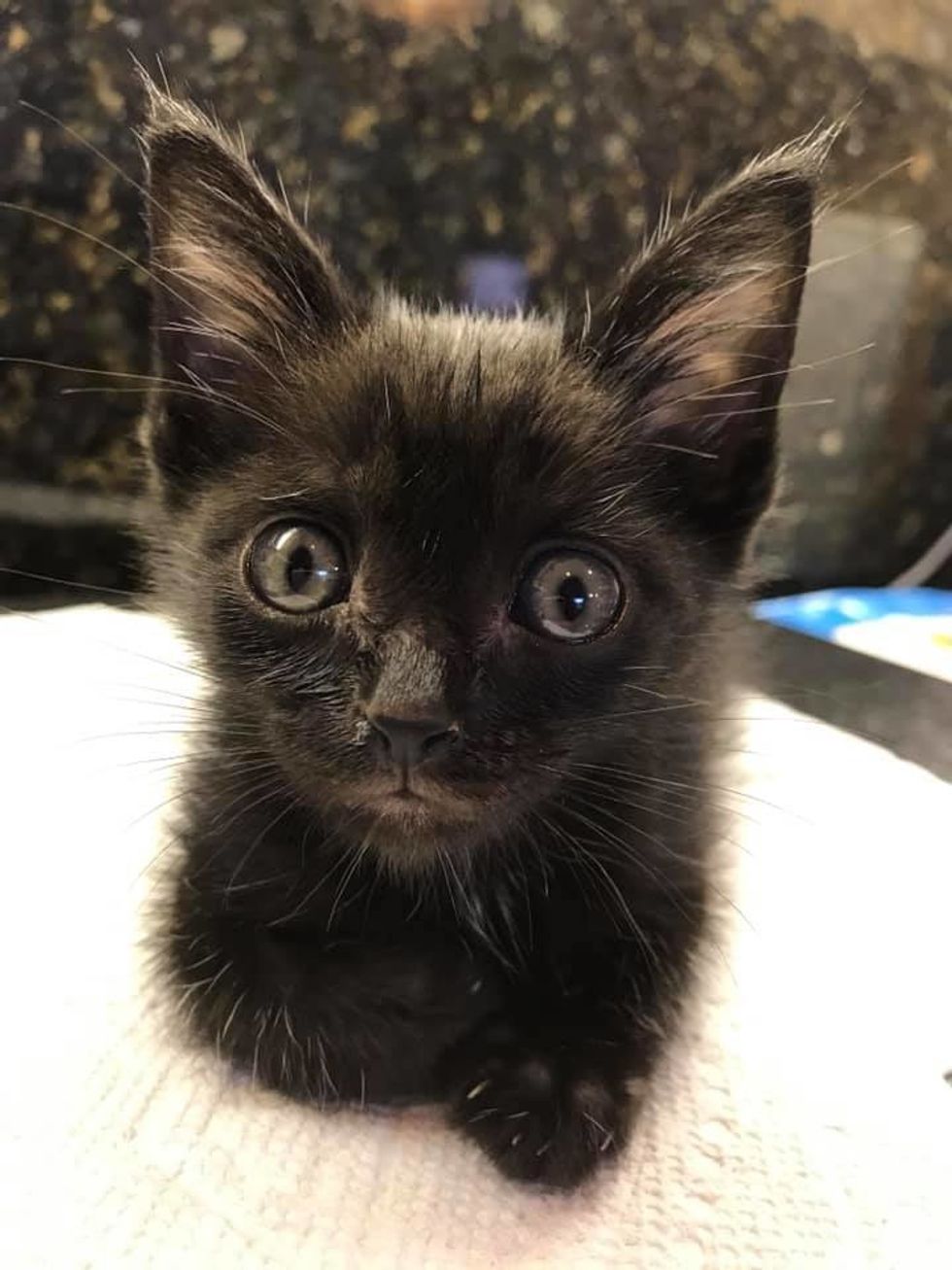 Carmen Weinberg
Share this story with your friends. Follow updates on Luke and Animal Friends Project on Facebook and Instagram.
Related story: Rescued Kitten, Size of Tennis Ball, Has a Big Meow and is Determined to Grow