This kitten was just the size of a tennis ball. He struggled to grow during the first four weeks of his life.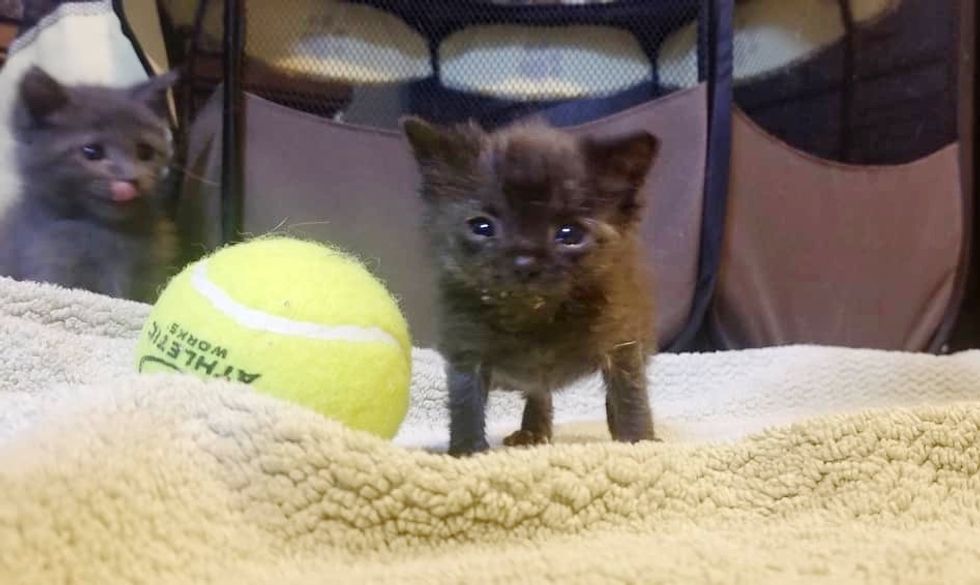 Ellen Carozza @thecatlvt
Hamish the kitten was brought to The Arlington Welfare League Kitten Academy along with his litter mates. He was stuck at five ounces while his siblings were well over one pound. Being less than 1/3 their size, the rescue knew he needed more help than they could provide.

"They reached out to me as he was not thriving in his current situation despite the care provided. They just could not get him to grow," Ellen Carozza, a Feline Licensed Veterinary Technician at Nova Cat Clinic told Love Meow.
He was so small, missing hair on his tail and had a bloated belly that needed medical attention. Despite being a bit rough around the edges, the pocket-sized kitten had a strong meow and will to live.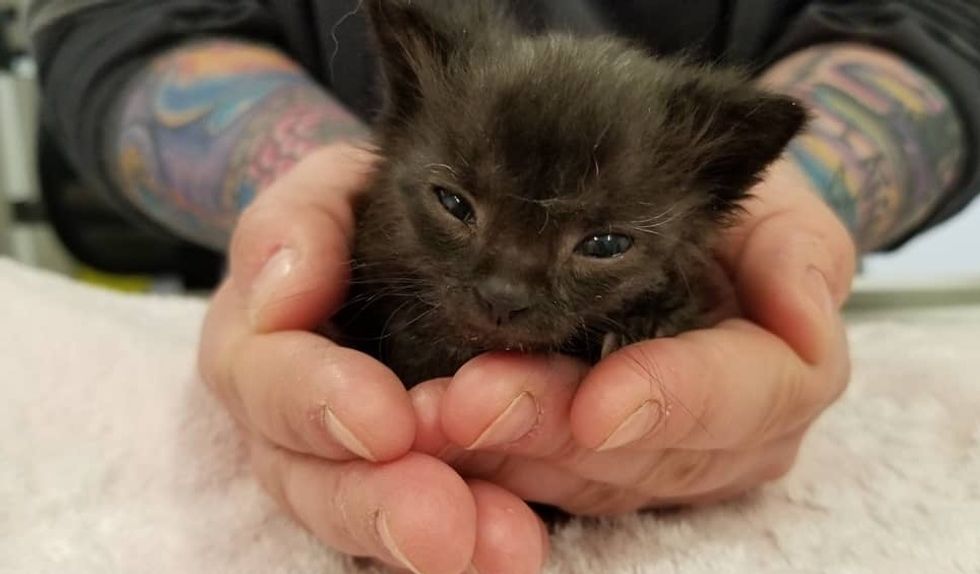 Ellen Carozza @thecatlvt
"We started some further diagnostics to find out he had a GI (Gastro-Intestinal) infection and slow gut mobility. The vets at NOVA Cat started him on one of our critical kitten protocols for the issue," Ellen said.

It took Hamish three days before he found his purr. As he felt better and more comfortable, he began to seek affection.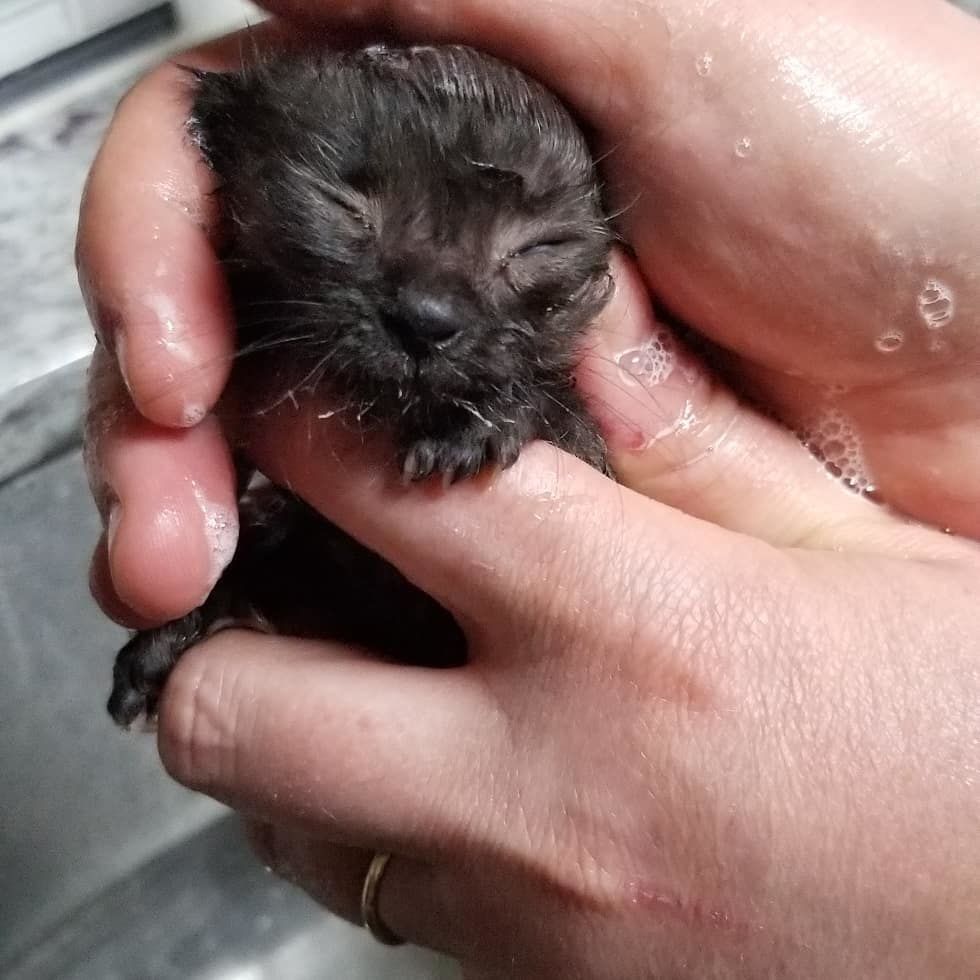 Ellen Carozza @thecatlvt
"He started to head boop, and now he knows I'm his person that cares for him and he loves to be in my pocket at work or on the couch in the evenings with us watching TV," Ellen told Love Meow.

Hamish is so tiny and young. To keep him warm and comfy, he's placed in an incubator, which helps regulate his body temperature, when he naps.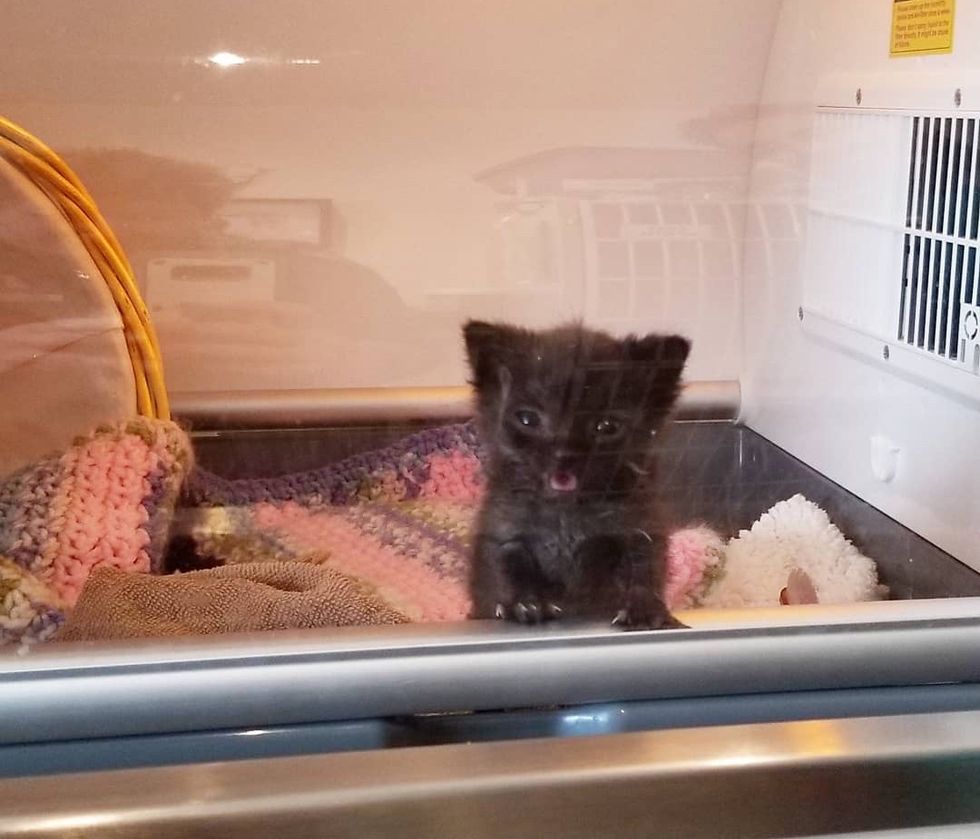 Ellen Carozza @thecatlvt
Ellen uses a toothbrush to groom the kitten as a way to emulate how a cat mother grooms her babies.
"Grooming is part of their emotional care, not just their physical needs. Just like a person who doesn't feel well, getting a bath or a shower is welcoming and feels good. Kittens thrive on comfort and care, and that includes grooming by the person providing care."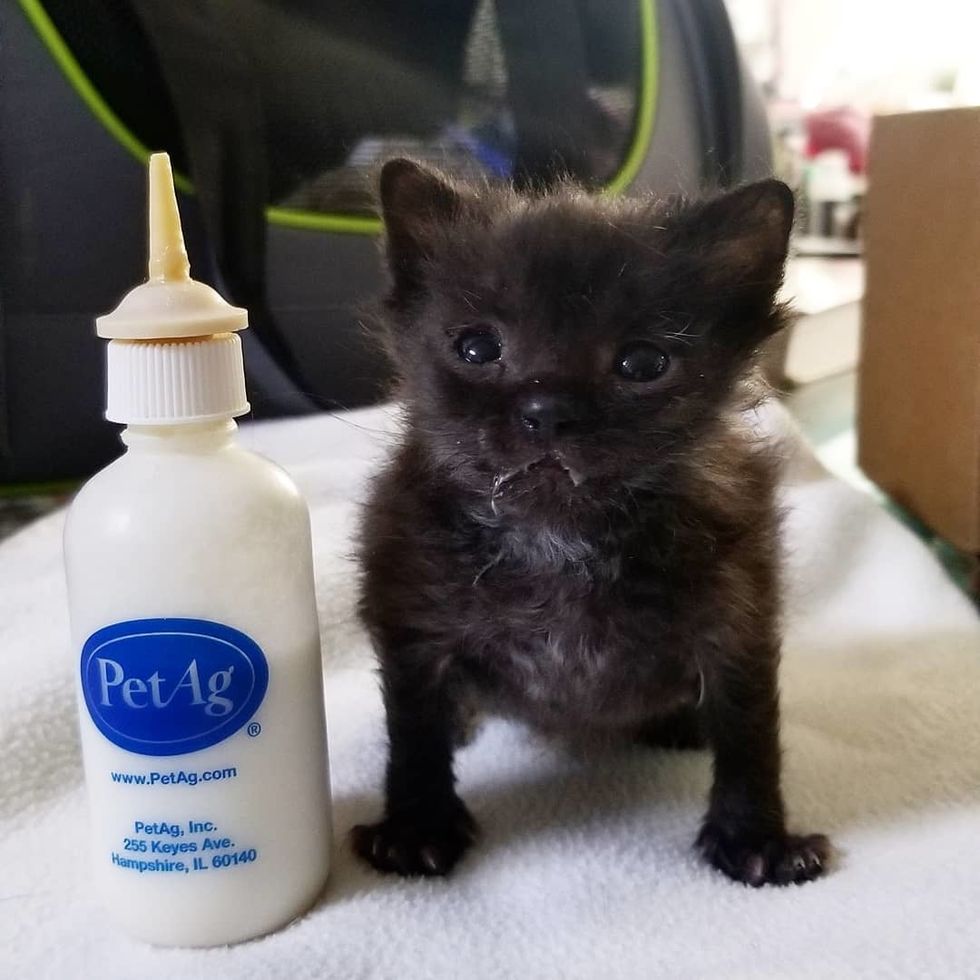 Ellen Carozza @thecatlvt
Little Hamish comes to work with Ellen every day so he can be fed and cared for around the clock. "He eats about every three hours. He lets you know when he is hungry for sure," Ellen added.

"He gets to choose when he wants to eat solids on his own as his liquid diet is easier to digest with his condition. He has access to food and will eat when he is ready."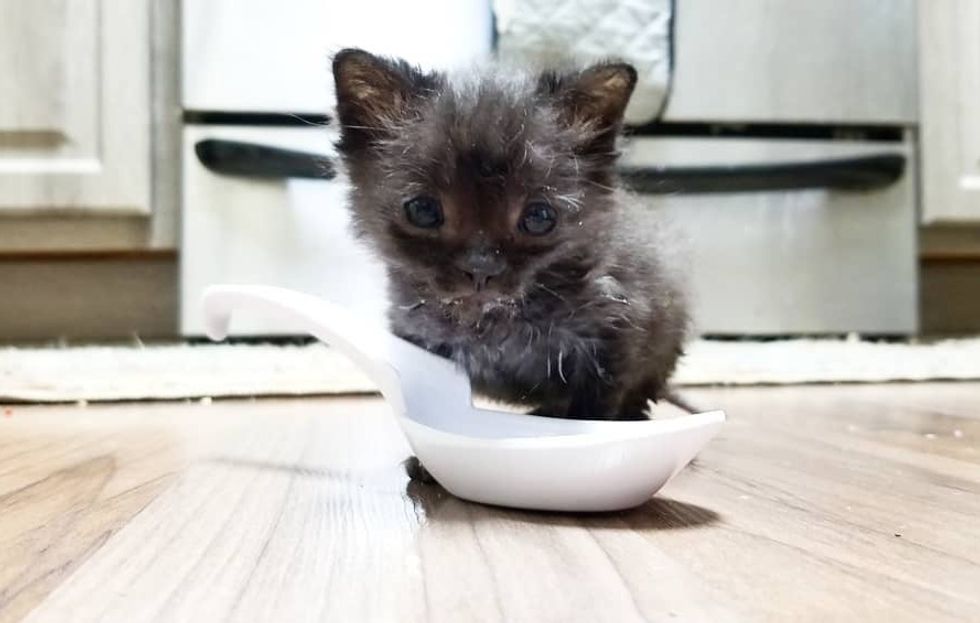 Hamish the size of a soup spoonEllen Carozza @thecatlvt
In just a few days, little Hamish really blossomed. He met two other rescued kittens, Adorabelle and Tolliver, and they became instant friends.

Watch Hamish's journey in this video:
Tiny rescued kitten is determined to growyoutu.be
"Each day is a milestone for him in his personality blossoming. His favorite thing to do is eat and ride around in my scrub pocket."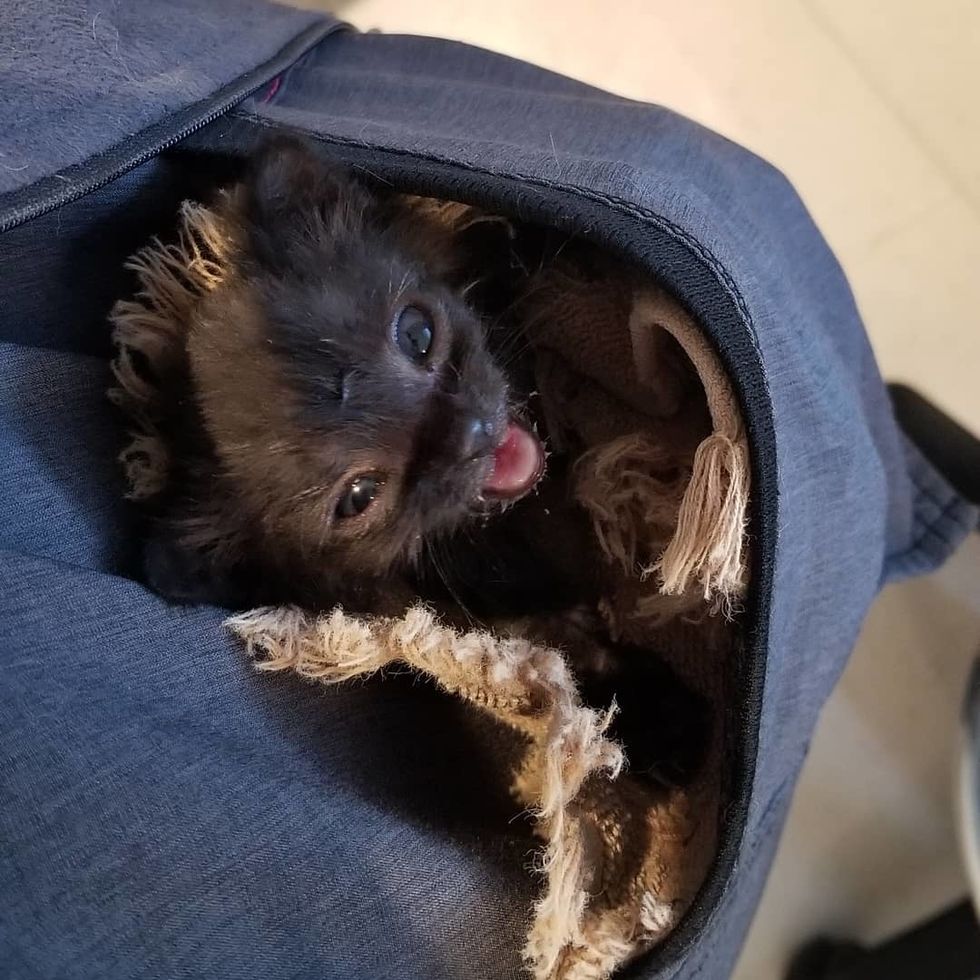 Ellen Carozza @thecatlvt
Today, little Hamish weighed in at 10.5 ounces, more than doubled his weight from a week ago.

"He was sick, bloated, missing hair on his tail and had signs of a 'fever coat.' Despite his hard start, he is becoming a cat," Ellen told Love Meow. "He's learned how to purr, head boop, play with other kittens and enjoy being groomed."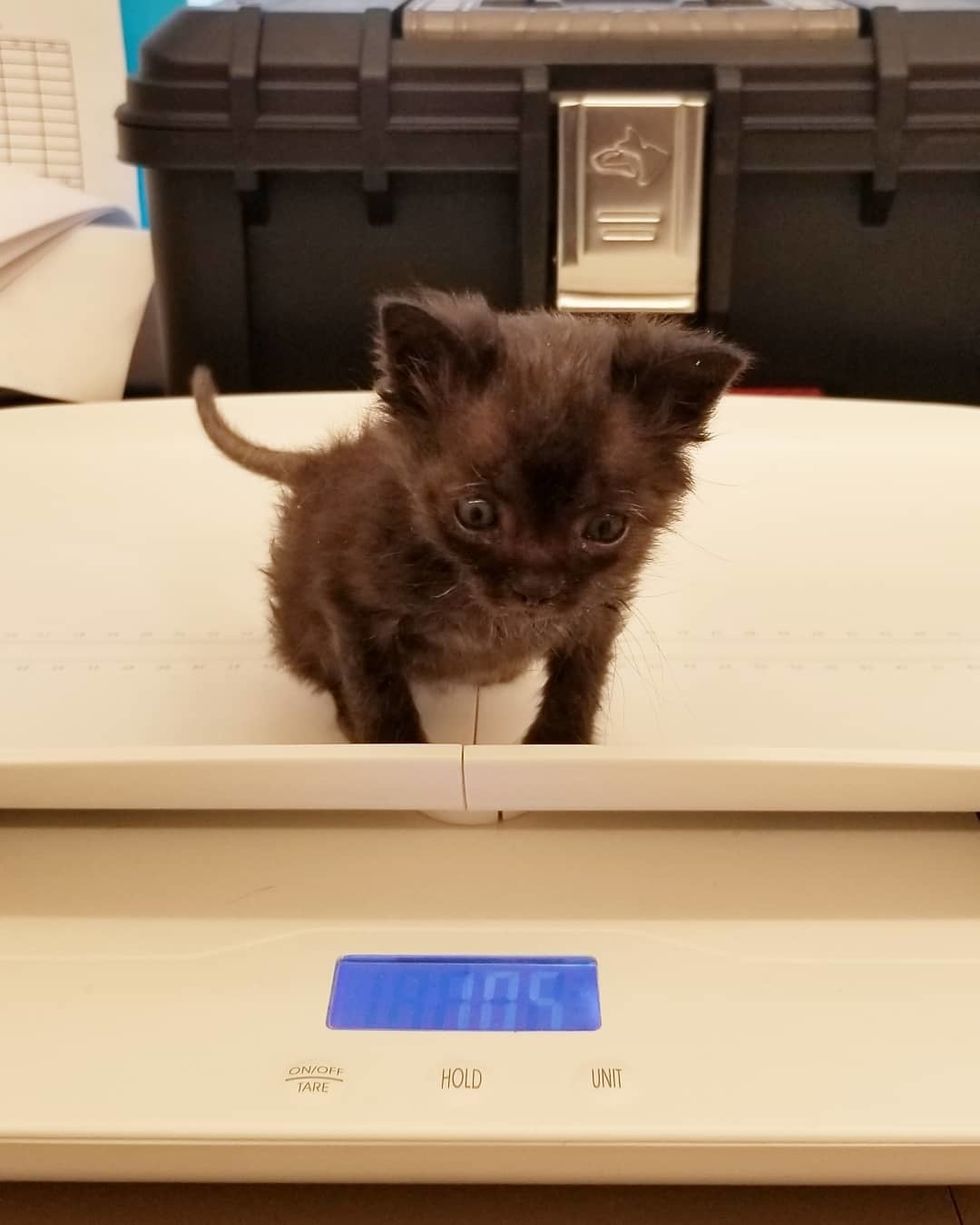 Ellen Carozza @thecatlvt
Thanks to The Chris Griffey Memorial Feline Foundation at Nova Cat, rescued kittens like Hamish are able to receive the care they need to survive and thrive.

The little bundle of fur is filling out Ellen's pocket nicely as he continues to make strides every day.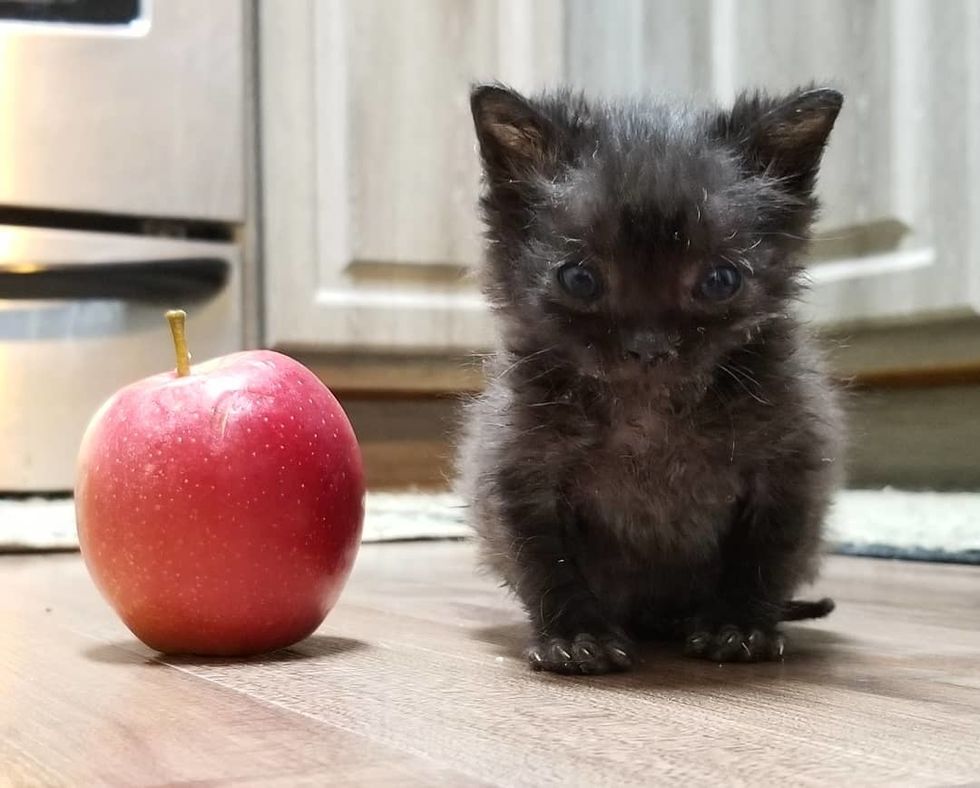 Ellen Carozza @thecatlvt
Updates:
As he grew bigger, he became more curious and playful!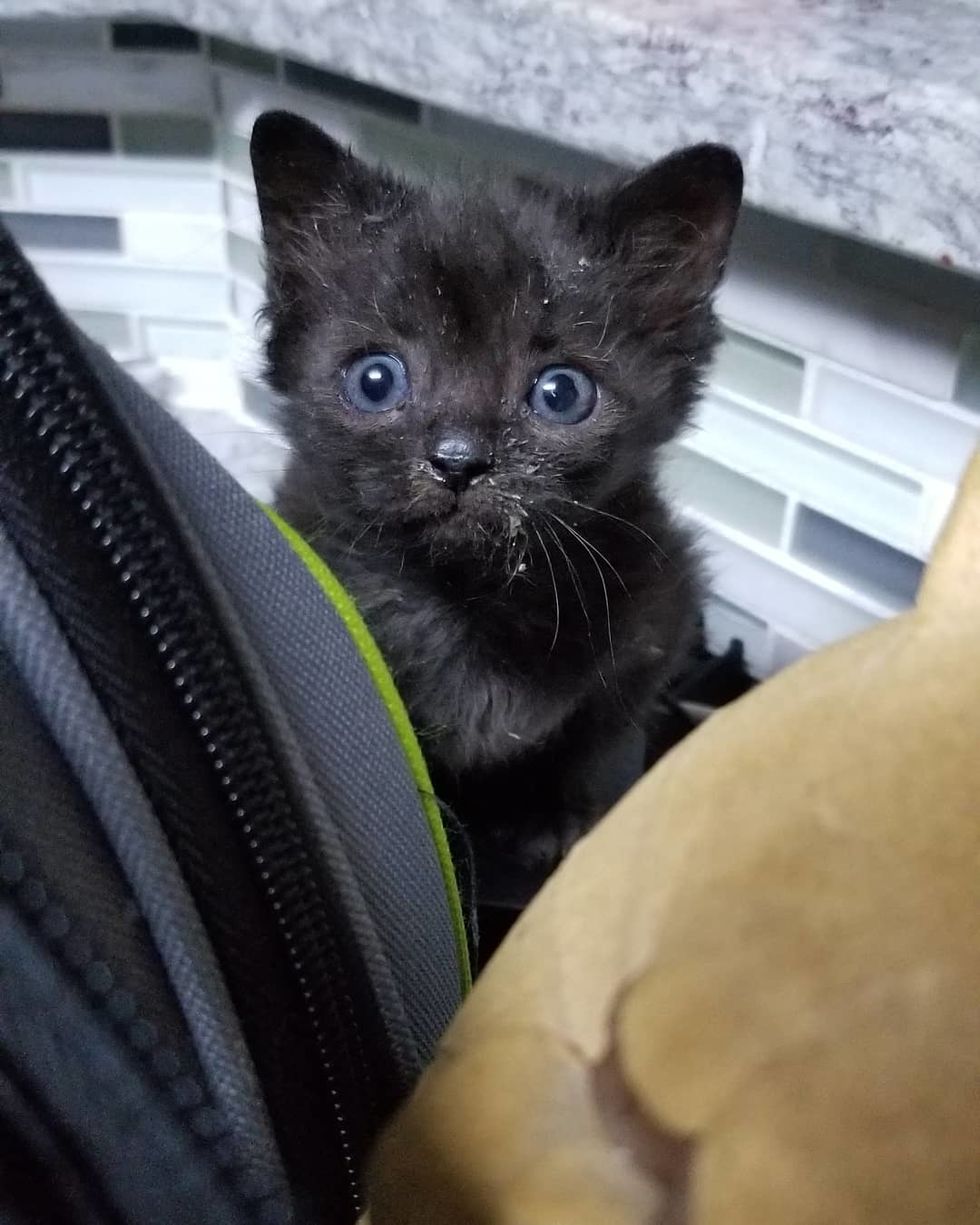 Ellen Carozza @thecatlvt
A month later, he was slightly larger than a soup spoon.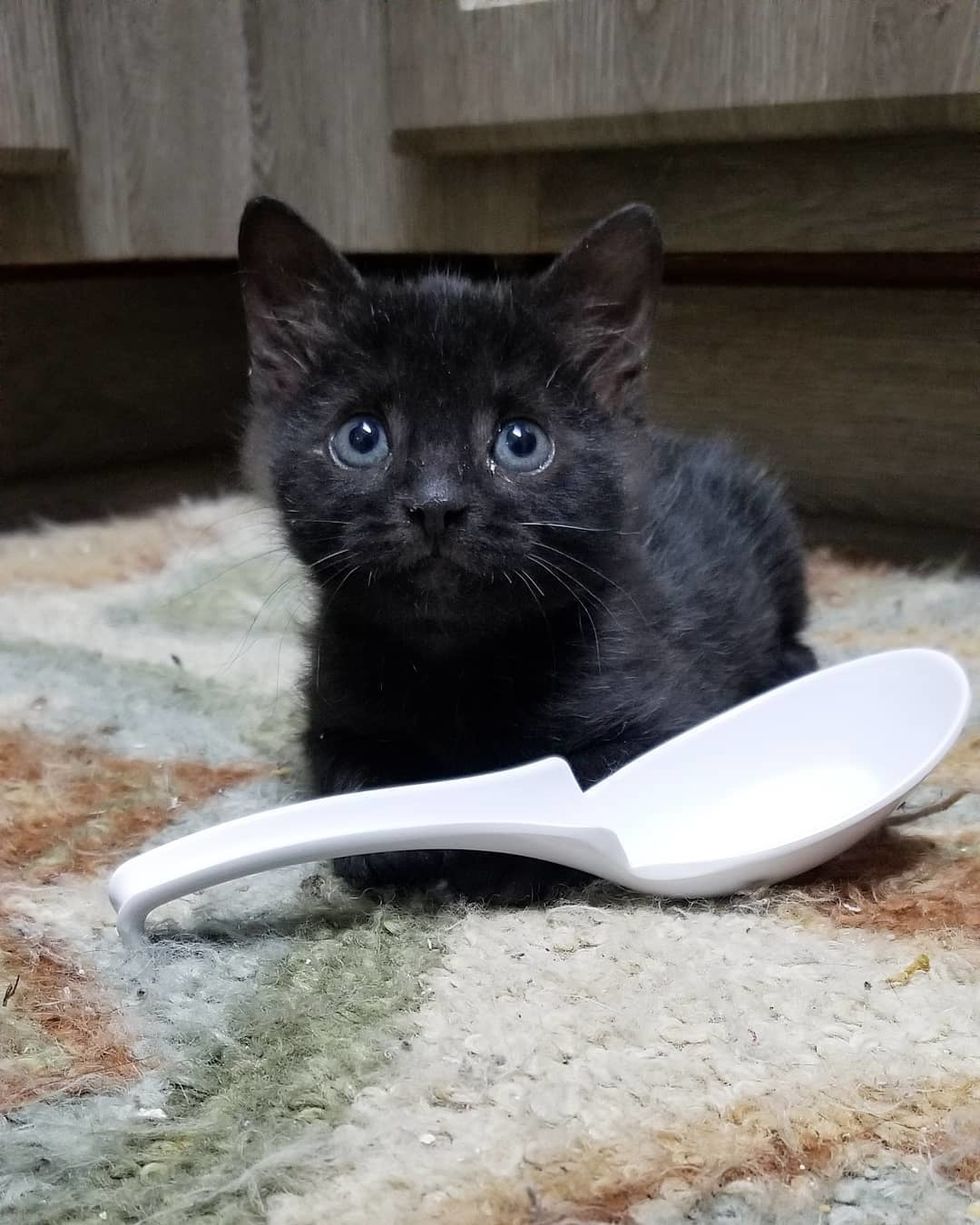 Ellen Carozza @thecatlvt
Look at him now!
He's found his forever loving home!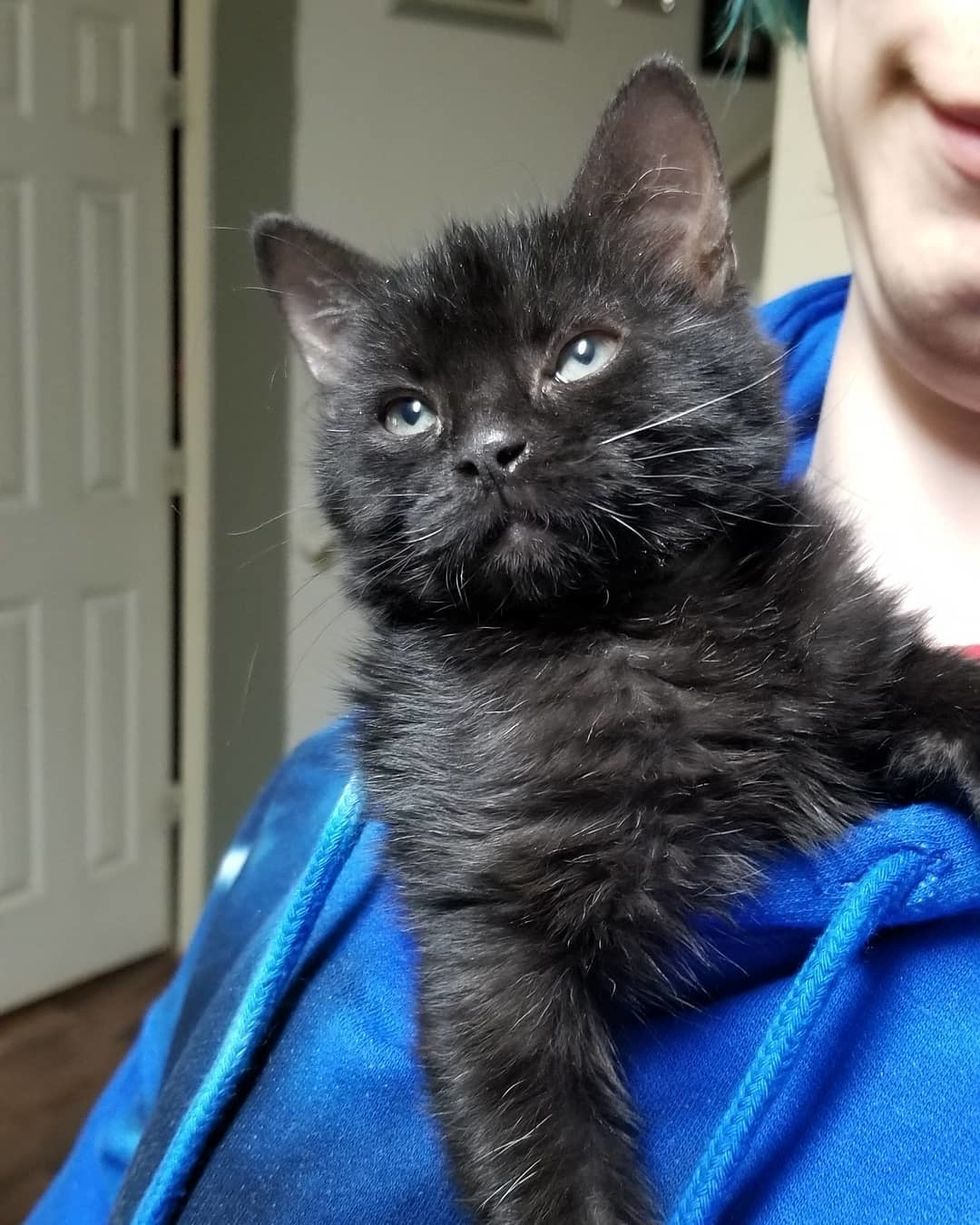 Ellen Carozza @thecatlvt
Share this story with your friends. Follow more kitties like Hamish Facebook and Instagram.

Related story: Kitten Who Can't Grow, Comforts Other Cats with Special Needs With Cuddles Every Day