A kitten who was rescued from neglect, met other cats with special needs. She has been giving them cuddles every day, ever since.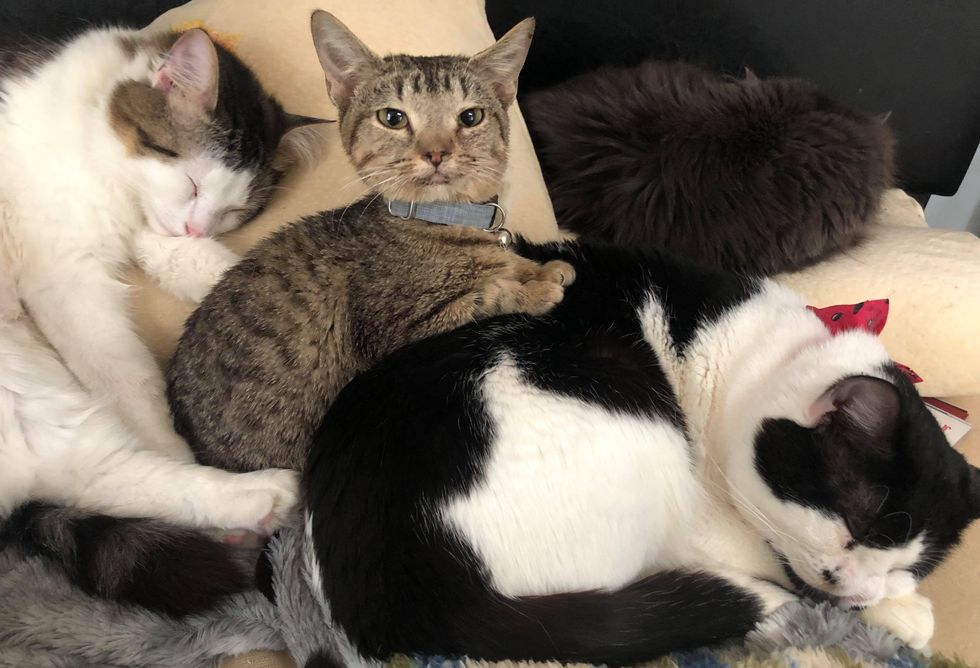 The Odd Cat Sanctuary
Tara Kay, founder of The Odd Cat Sanctuary, took in a special needs kitty, named Tennessee, who was just the size of a 2-month old kitten despite being a lot older. She was rescued from a hoarding situation amongst other cats.

"All the cats rescued are normal sized, and she's the only unique one," Tara told Love Meow. "You can tell that she's almost an adult cat as she has a full set of adult teeth. She is a forever kitten with hydrocephalus."
Tara welcomed her into their cat sanctuary in Salem, Massachusetts, all the way from Tennessee, hence her name. All the feline residents at the rescue are special in their own ways.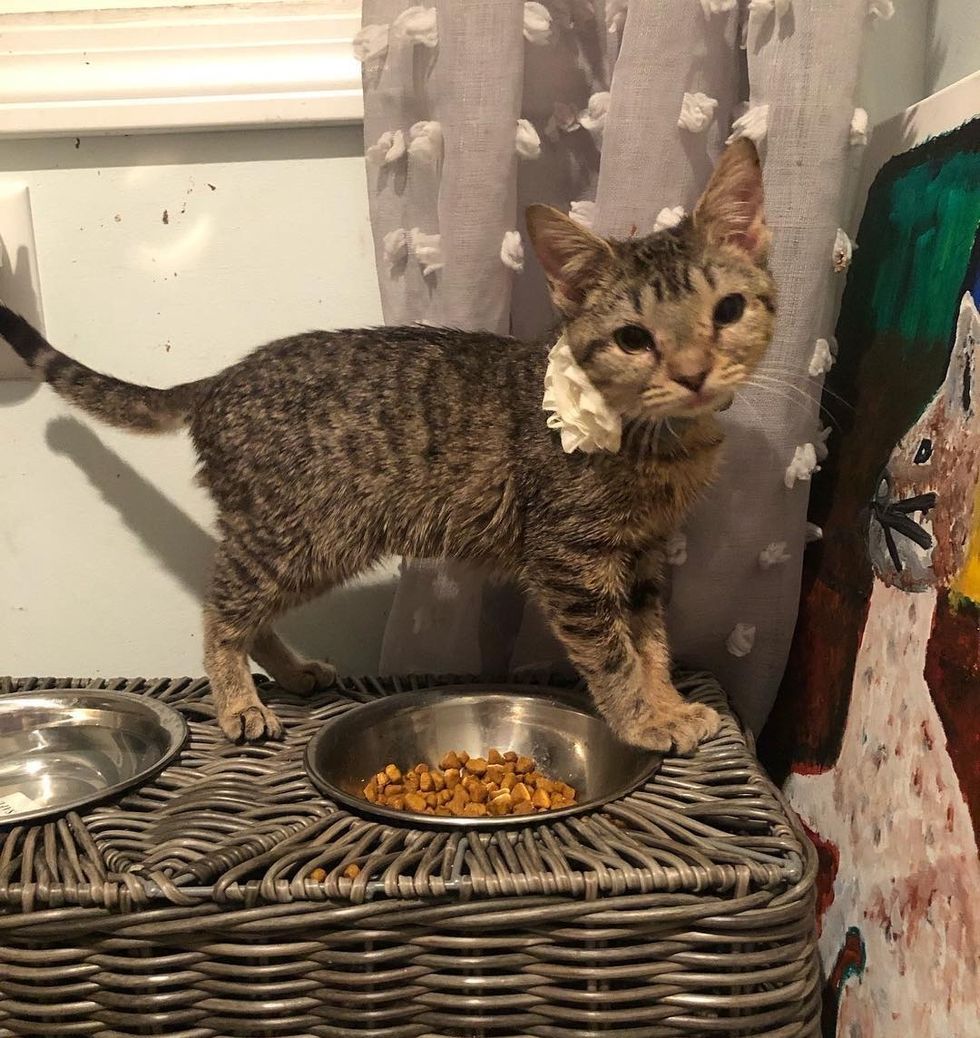 The Odd Cat Sanctuary
At 11 months old, Tennessee only weighted two pounds. According to the vet, her growth was likely stunted from her environment prior to the rescue.
Despite being so tiny, she has a big heart and is never shy of showing her affection towards people and other cats.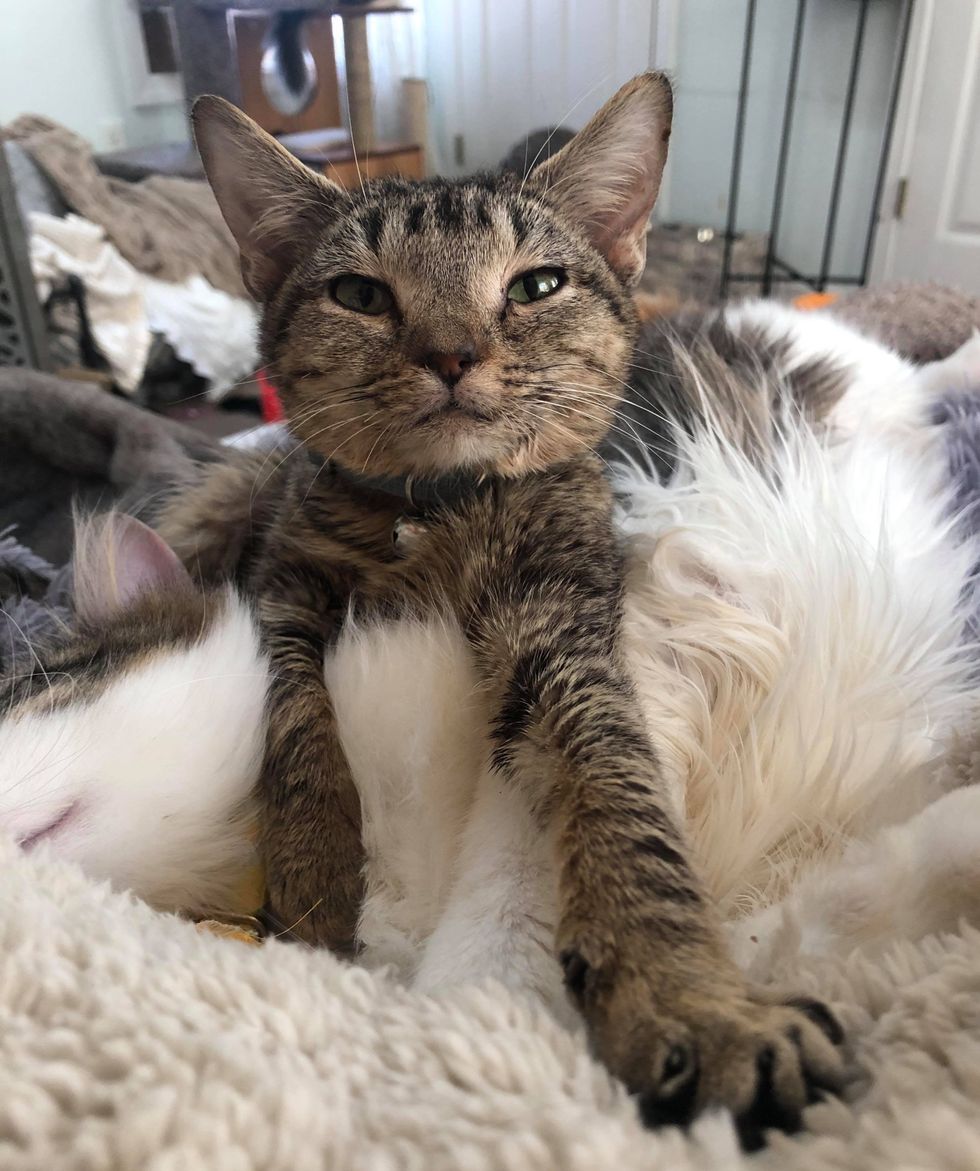 The Odd Cat Sanctuary
Soon after she was introduced to other cat residents, she greeted them one by one with snuggles while rumbling with her adorable purrs. Even the shyest cat couldn't resist her love.
She nuzzled up to every kitty she came across at the sanctuary and would take turns to nap with them.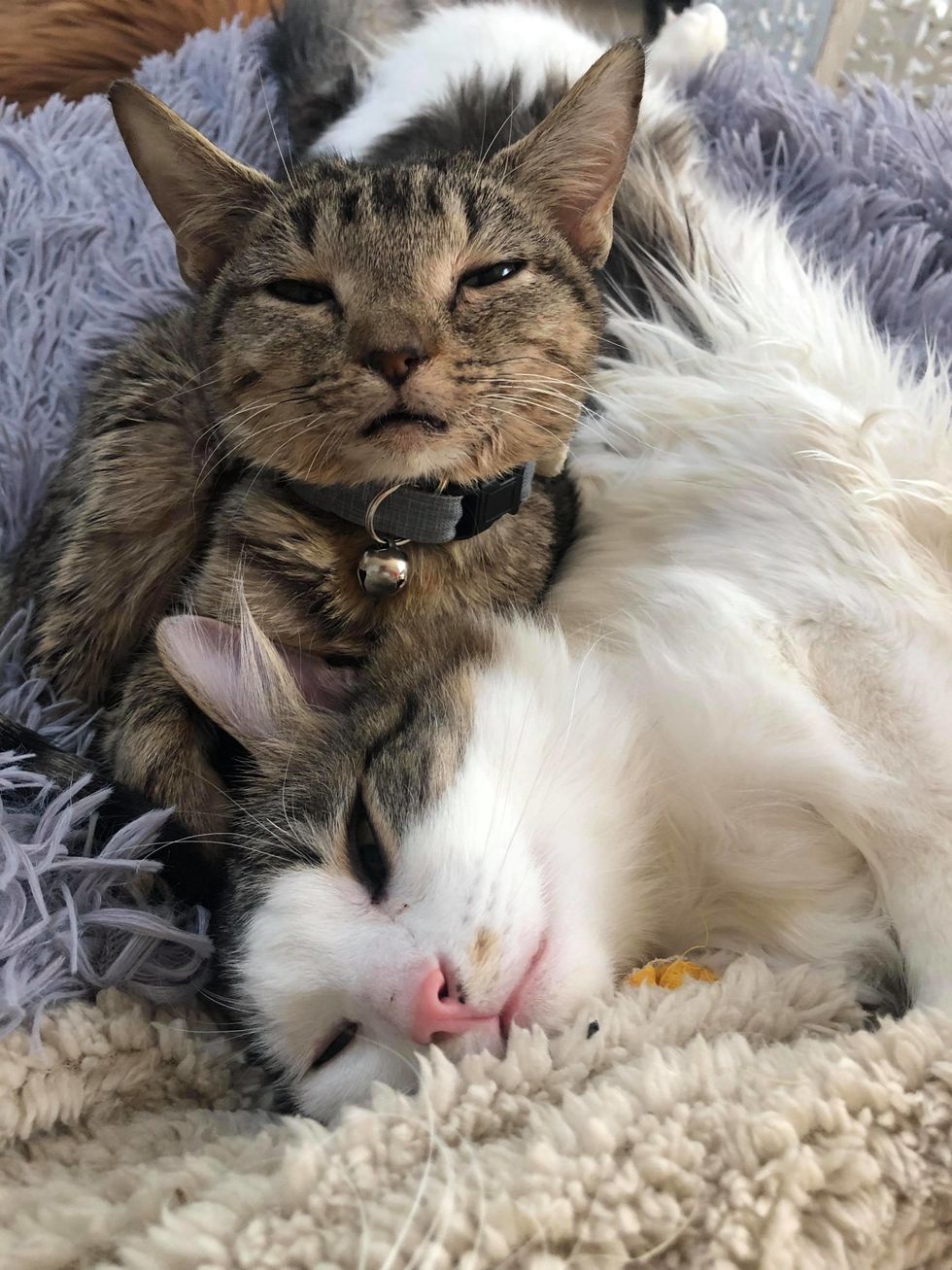 The Odd Cat Sanctuary
August the cat has Cerebellar Hypoplasia and wobbles when he walks. Tennessee spends a lot of time with him when he's resting so he won't be alone.

Memphis the tuxedo was born with facial congenital abnormalities. The sweet tabby girl adores him and is never far from him, in case he needs a cuddle.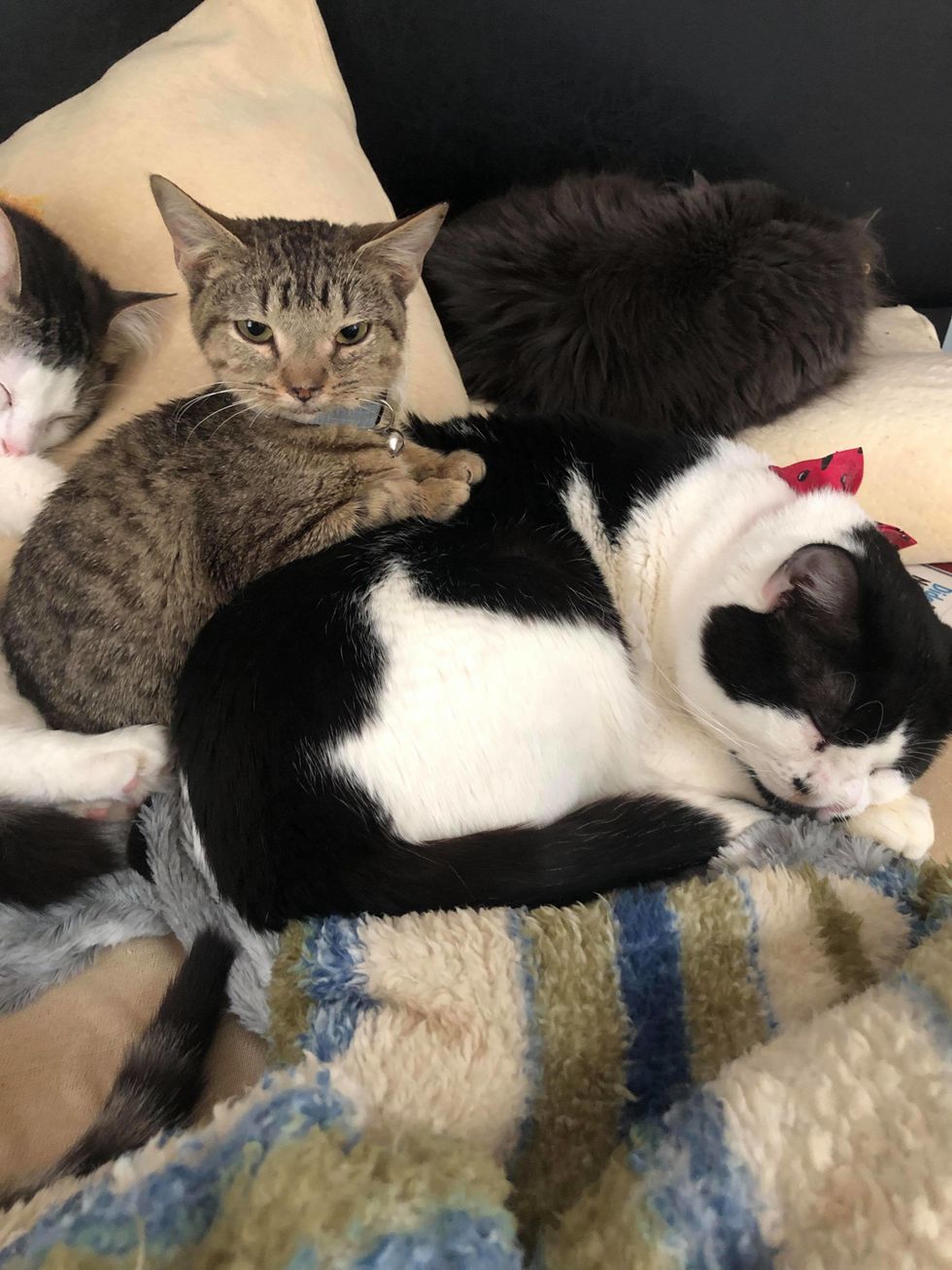 Tennessee and MemphisThe Odd Cat Sanctuary
She likes to welcome new residents with head snuggles and will purr loudly as if to try to calm their nerves.
Bishop, who was surrendered to a shelter at 10 years old, joined the Odd Cat family recently. He was immediately greeted by Tennessee who made sure that he was loved.
The older boy adores his new friend and is happy to have someone to snuggle with.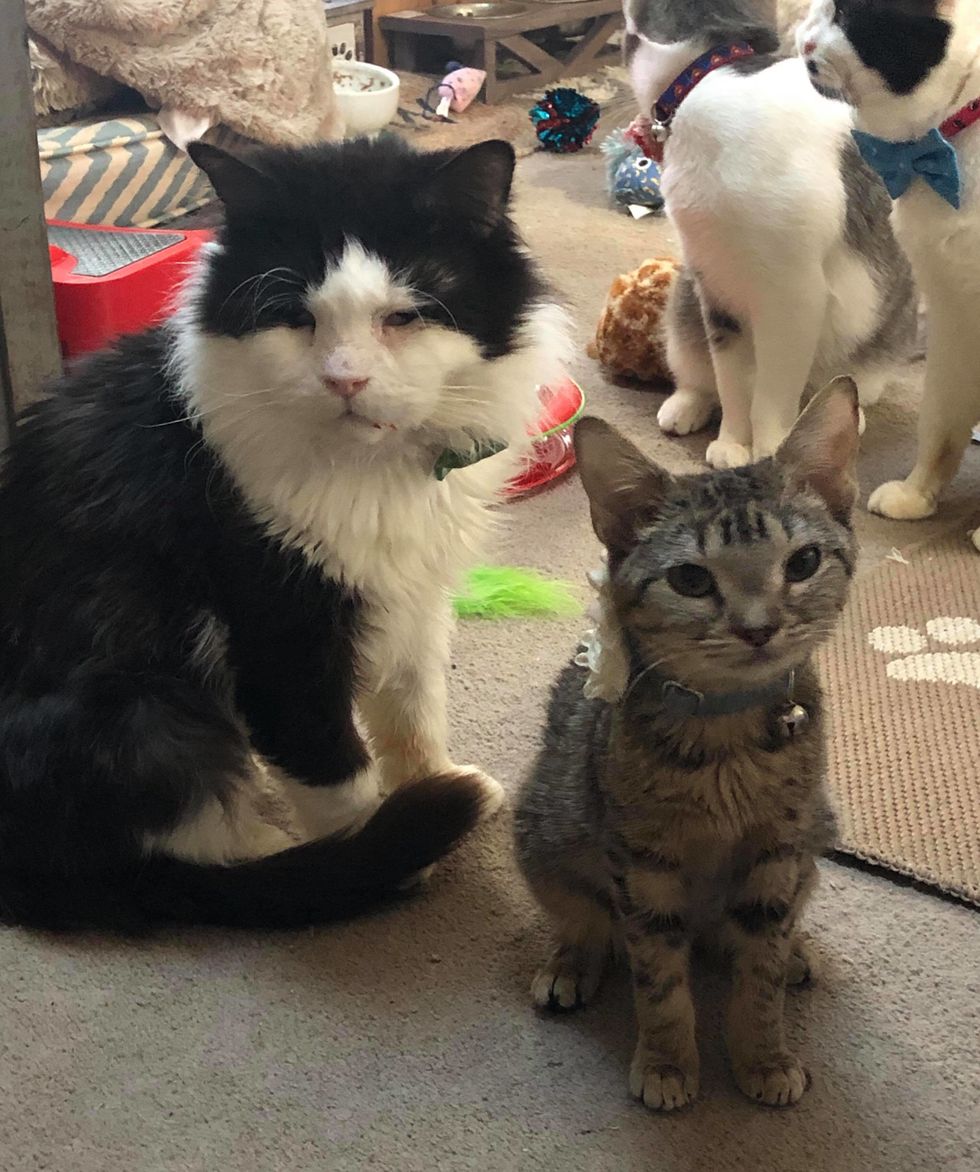 Bishop and TennesseeThe Odd Cat Sanctuary
"Anytime someone is napping, she just joins. She will very sweetly and quietly inch over and cuddle. She adores other cats and loves to snuggle and play with them," Tara told Love Meow.

She has a special connection with August the wobbly kitty. Whenever he naps, she comes over to keep him company.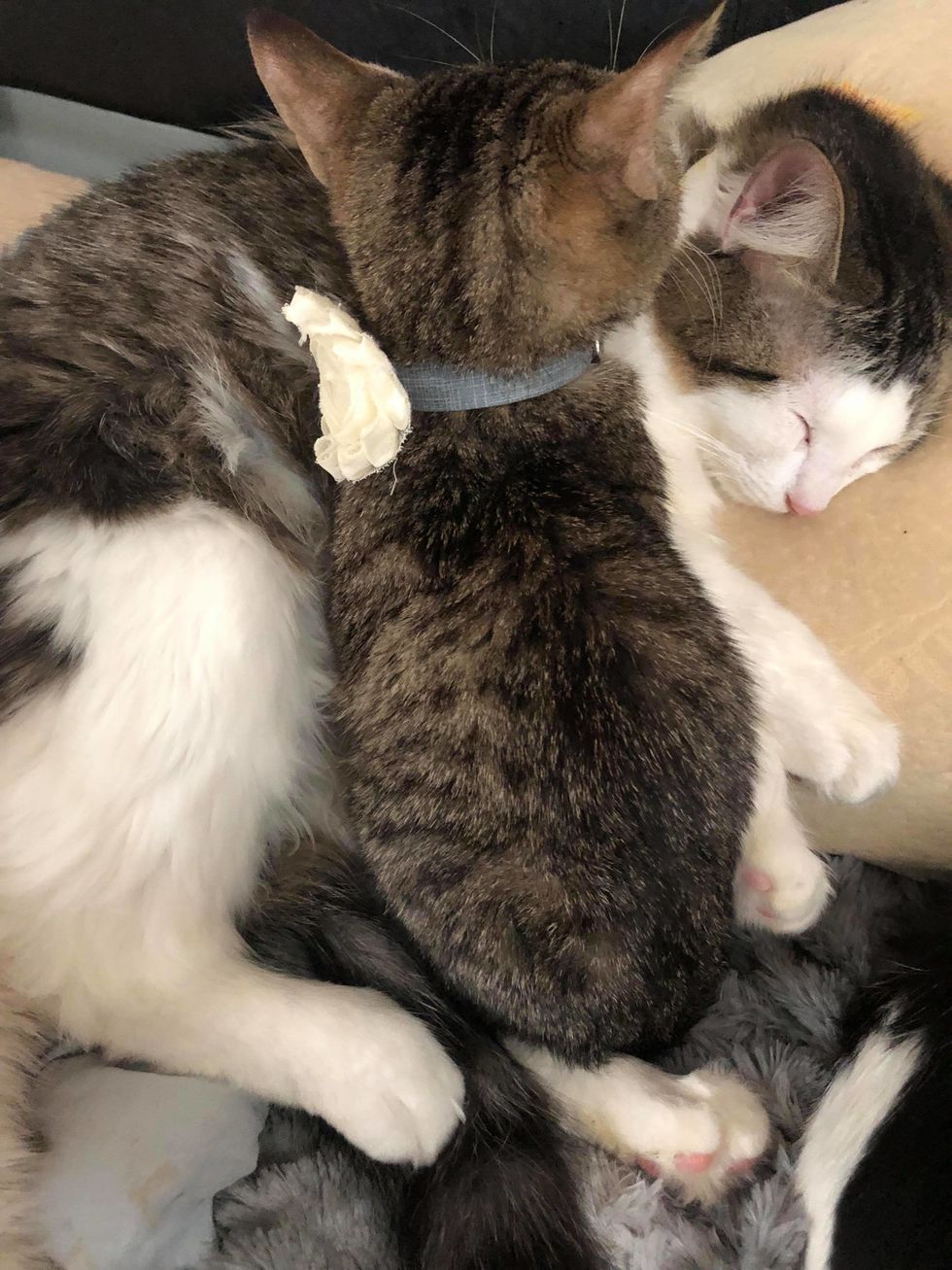 The Odd Cat Sanctuary
Tennessee just turned one year old this month. She is forever the size of a small kitten, but has a big heart for everyone.
She loves to cuddle with her buddy, Clementine, who is four years old.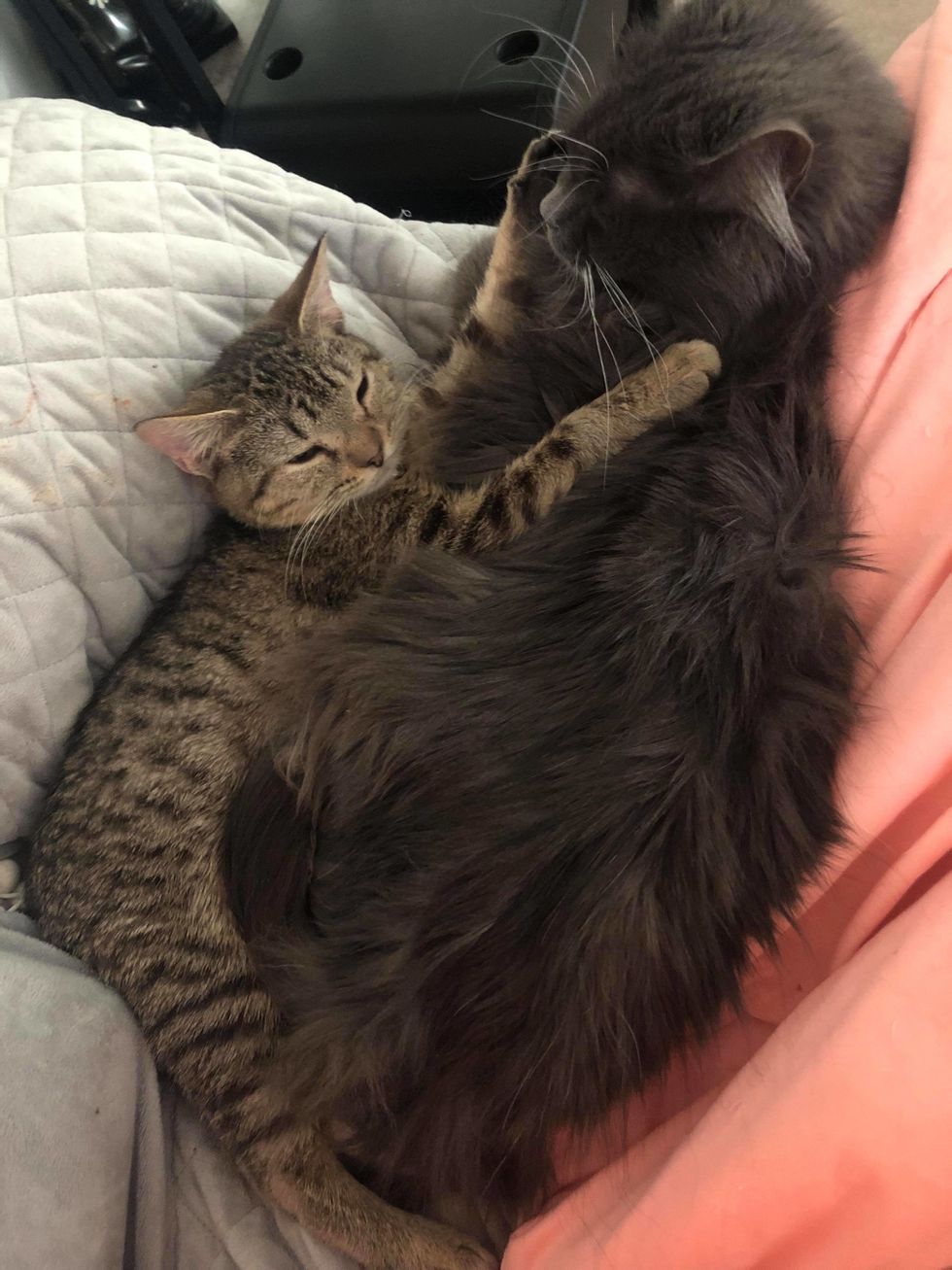 The Odd Cat Sanctuary
The sweet tabby girl goes around the room, offering everyone cuddles, especially those that need them the most.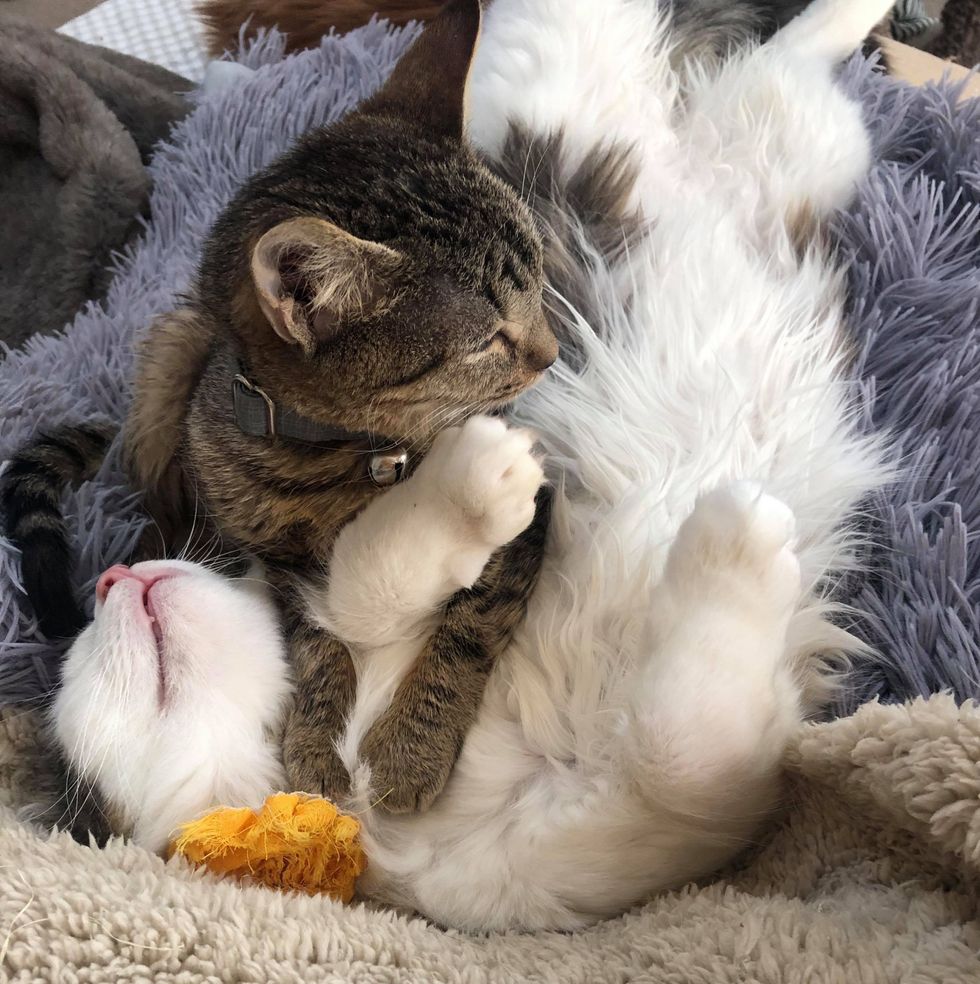 The Odd Cat Sanctuary
Every time someone needs love, Tennessee comes to the rescue.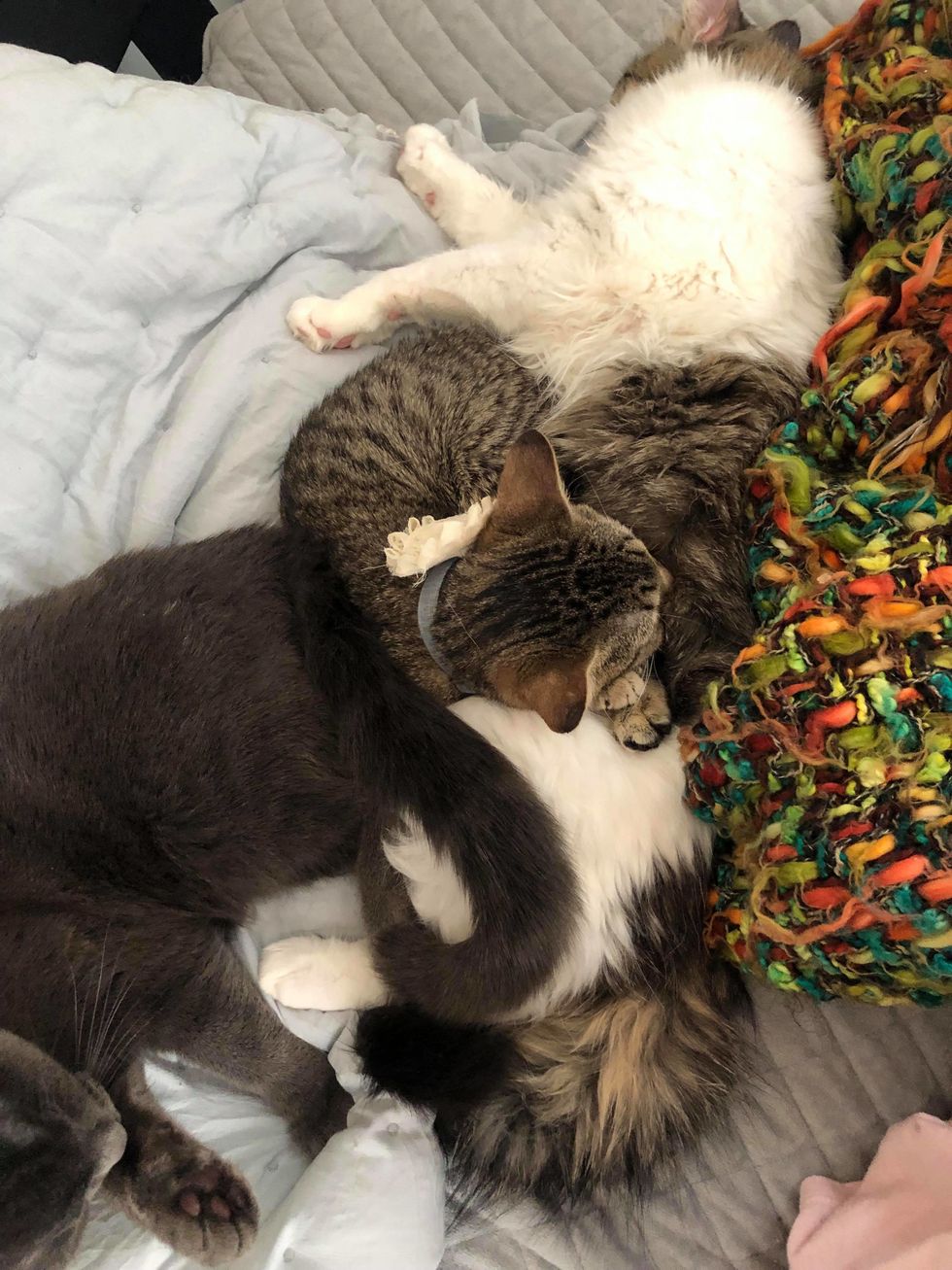 The Odd Cat Sanctuary
Follow Tennessee and The Odd Cat Sanctuary on Facebook and Instagram.

Watch the sweet tabby in this cute video:
Kitten forever tiny cuddles other cats with special needsyoutu.be
Share this story with your friends.

Related story: Rescued Cat Has Kittens in Foster Home and Their Dog Decides to Help