A cat was rescued and brought to a local shelter in North Carolina but she didn't come alone.
A dog named Burt decided to help.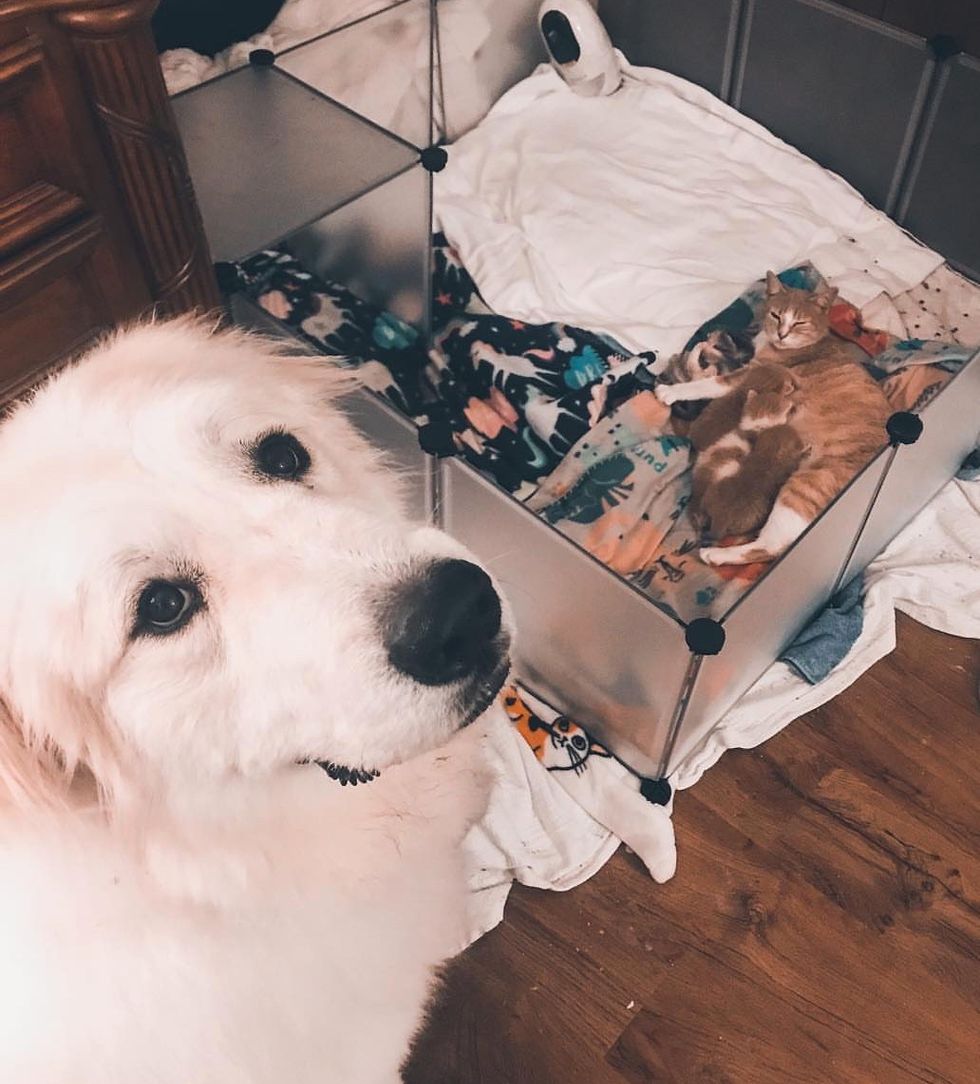 Katie Rodriguez
Nancy the ginger and white cat was found as a stray and brought to the Lee County Animal Shelter in Sanford, NC for a chance at a better life.

When staff discovered that she was pregnant, they reached out to Katie Rodriguez of Baby Cats Rescue, who specializes in caring for pregnant cat moms, bottle kittens and orphan kittens.

The sweet kitty was rescued just in time so she could have a safe and comfortable home to have her babies. The expectant mom quickly warmed up to Katie and demanded love and cuddles from her.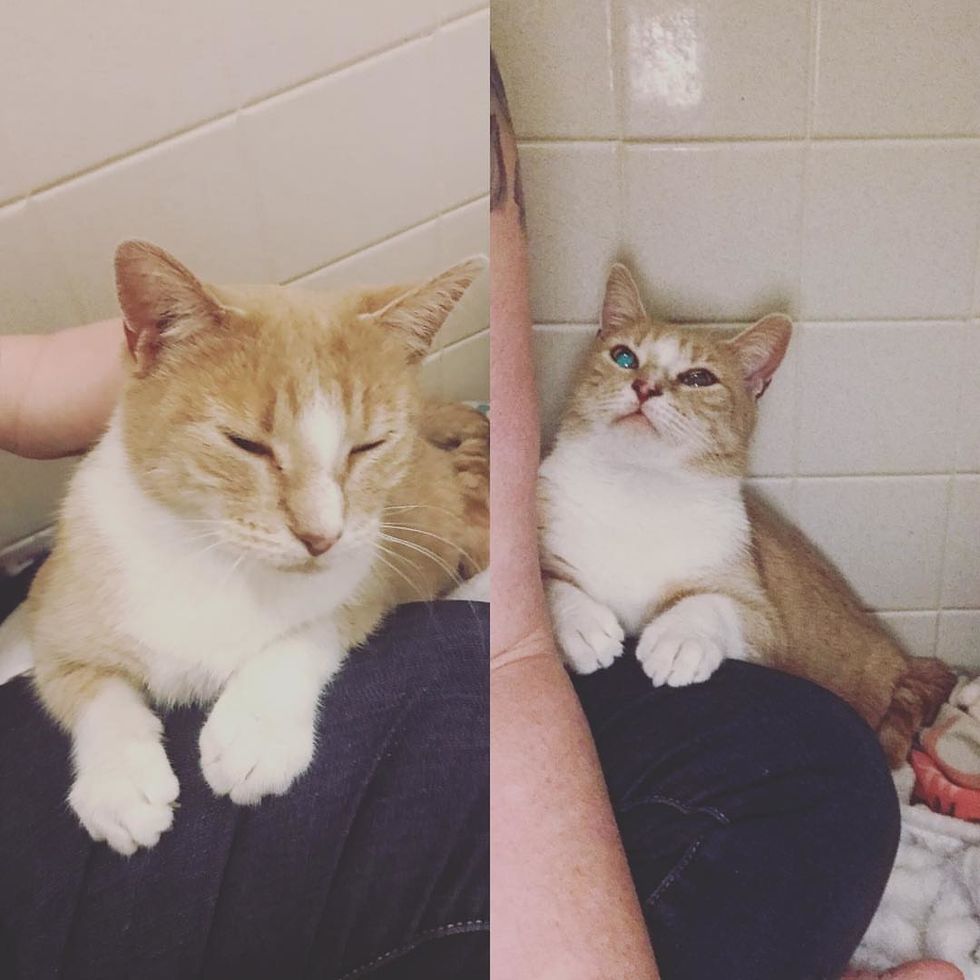 Katie Rodriguez
"She's calm and affectionate. She thanks me every day for helping her," Katie told Love Meow. "She will never turn down a belly rub or kisses - truly an amazing specimen."

On February 5th, Nancy gave birth to three little ginger boys, and very early next morning, she welcomed a beautiful tortie girl into the family. Mama was exhausted but so devoted to her kittens, nursing and caring for them around the clock.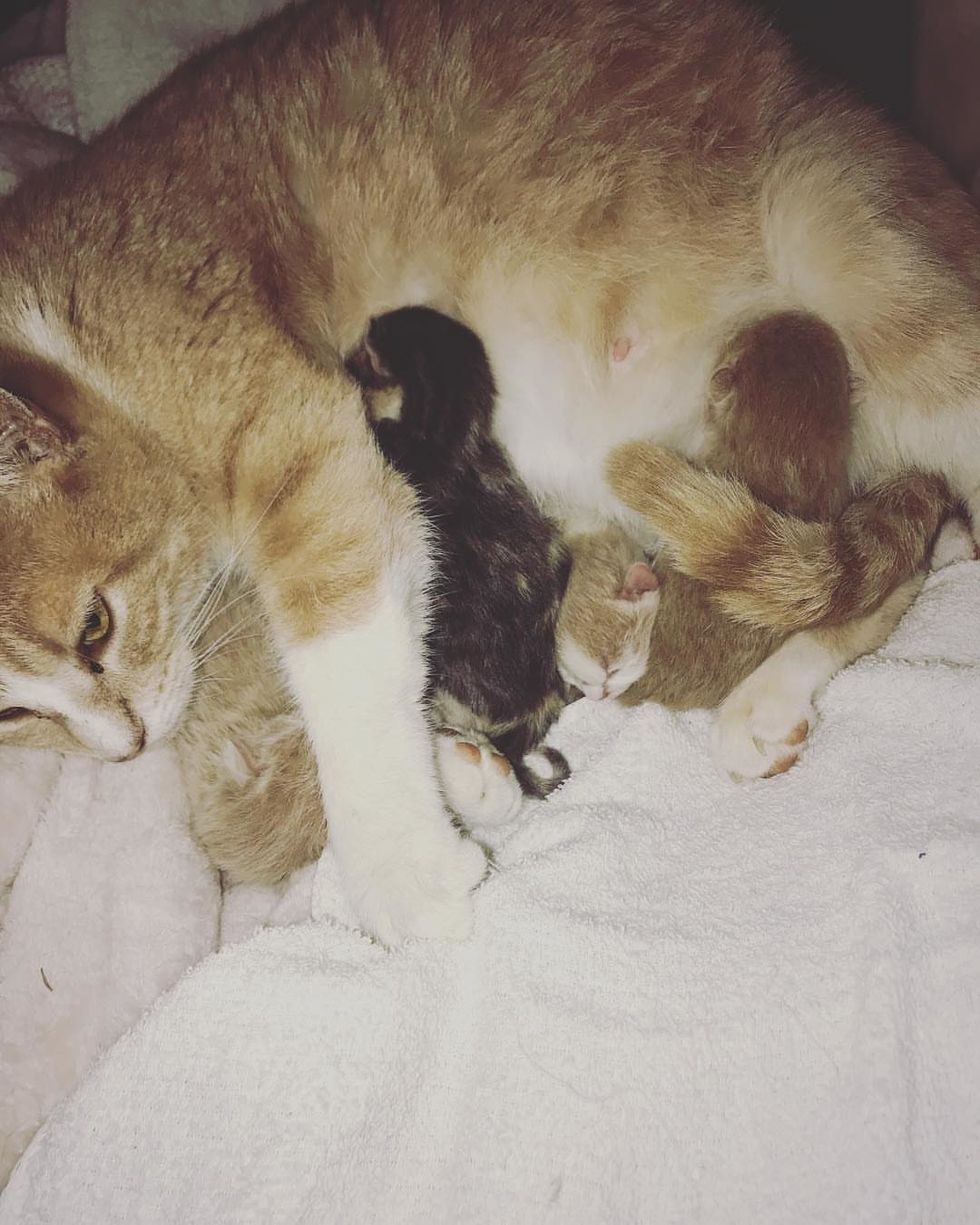 Katie Rodriguez
"She is always purring around her babies and keeps them so clean and well-fed. She is the best mom, incredibly attentive and loving."

Katie's 14-month old Great Pyrenees, Burt, overheard the commotion from the kitten nursery. He immediately came by the door to look.
Burt is a big gentle dog with a soft spot for kittens, especially those in need.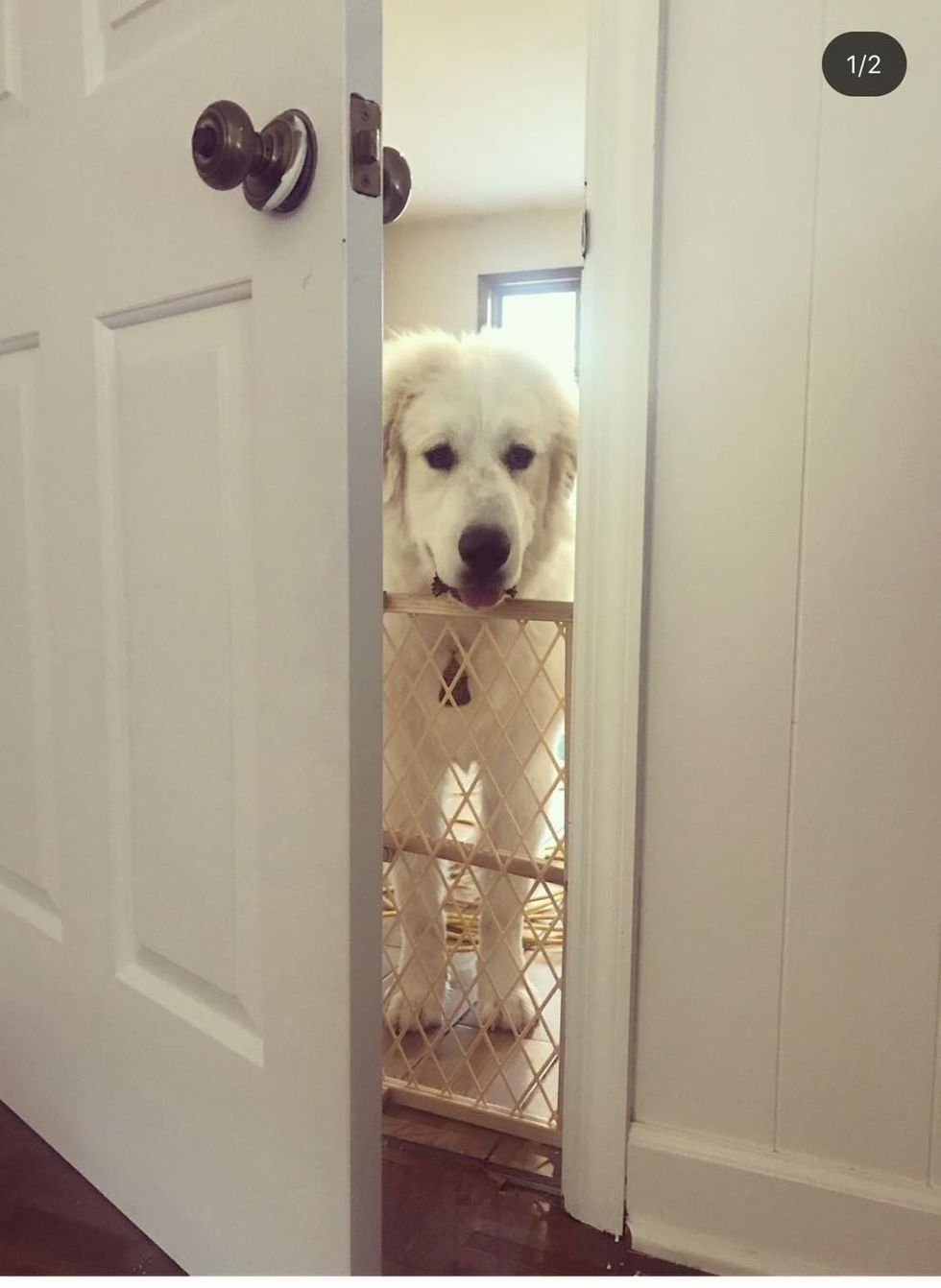 Katie Rodriguez
"Burt has been my dog for a year now, and he has helped me raise and rehome about 45-50 kittens. He's always loved other animals and is one of the most gentle dogs I've ever met," Katie told Love Meow.

After the kittens were born, he sat outside the room, patiently waiting to meet them. "He is always interested in whatever crate or carrier I have because he knows there's a baby in there for him."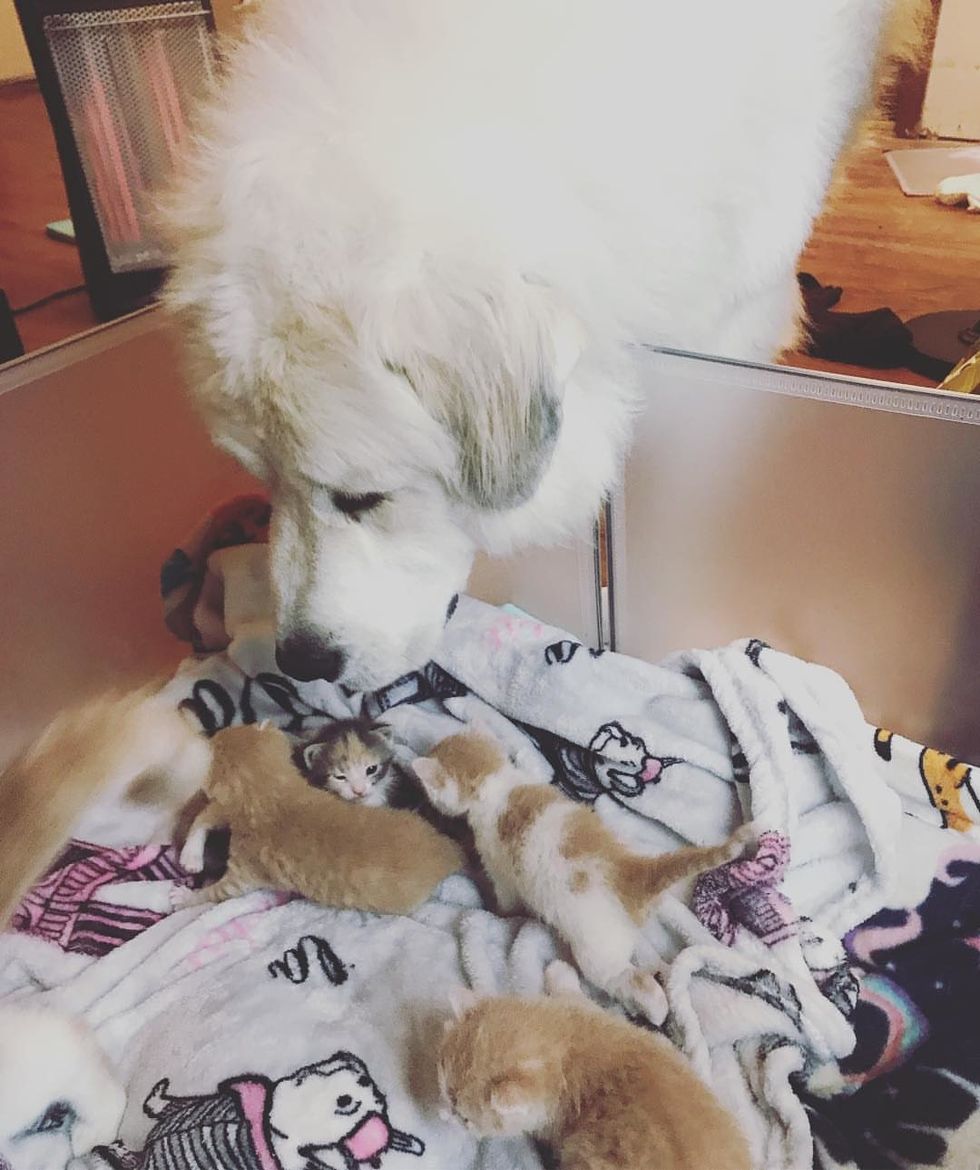 Burt meets the feline babiesKatie Rodriguez
"Nancy is very easy going and didn't seem to mind Burt when she first met him. She let him right on in the room and didn't even mind the little bit of slobber he left on their heads."

Watch video: Burt meets the feline family.
Rescued Cat mom and kittens get personal bodyguard - Burt the dogyoutu.be
Burt gave the kittens a few licks as if to welcome them into their loving home.

The gentle giant stays nearby, guarding the sweet feline family. He can't wait for the little ones to get bigger so he can help Mama Nancy kitten-sit them.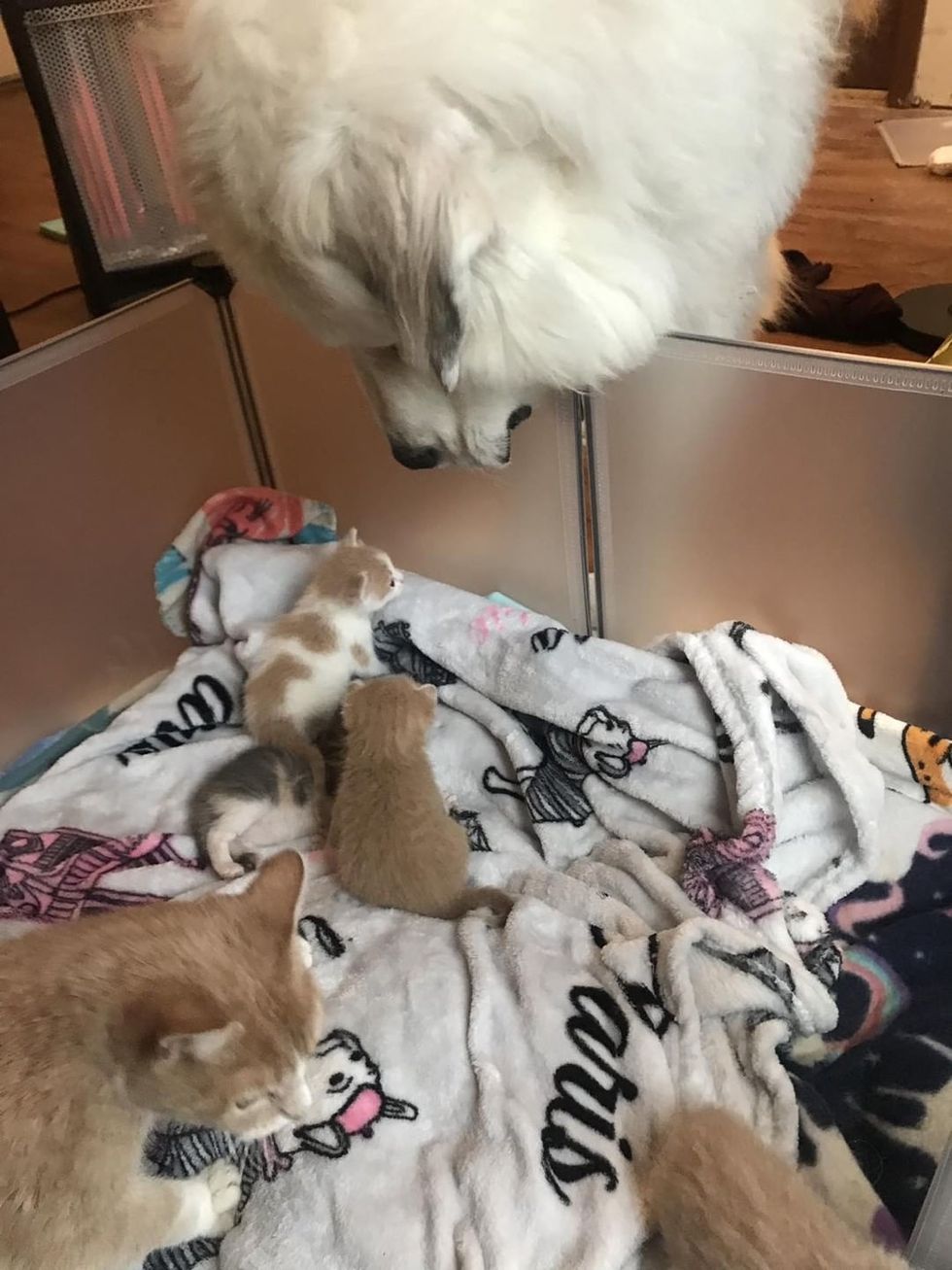 Katie Rodriguez
"He is a wonderful dog to socialize kittens. All of my kittens, even the scared ones, have eventually come around to his charms (and drool)," Katie said.
"He's always been interested in other animals and has never met one he didn't like. When he was a little puppy he would try to befriend the frogs in my backyard."
Burt is very patient with kittens and loves giving them cuddles.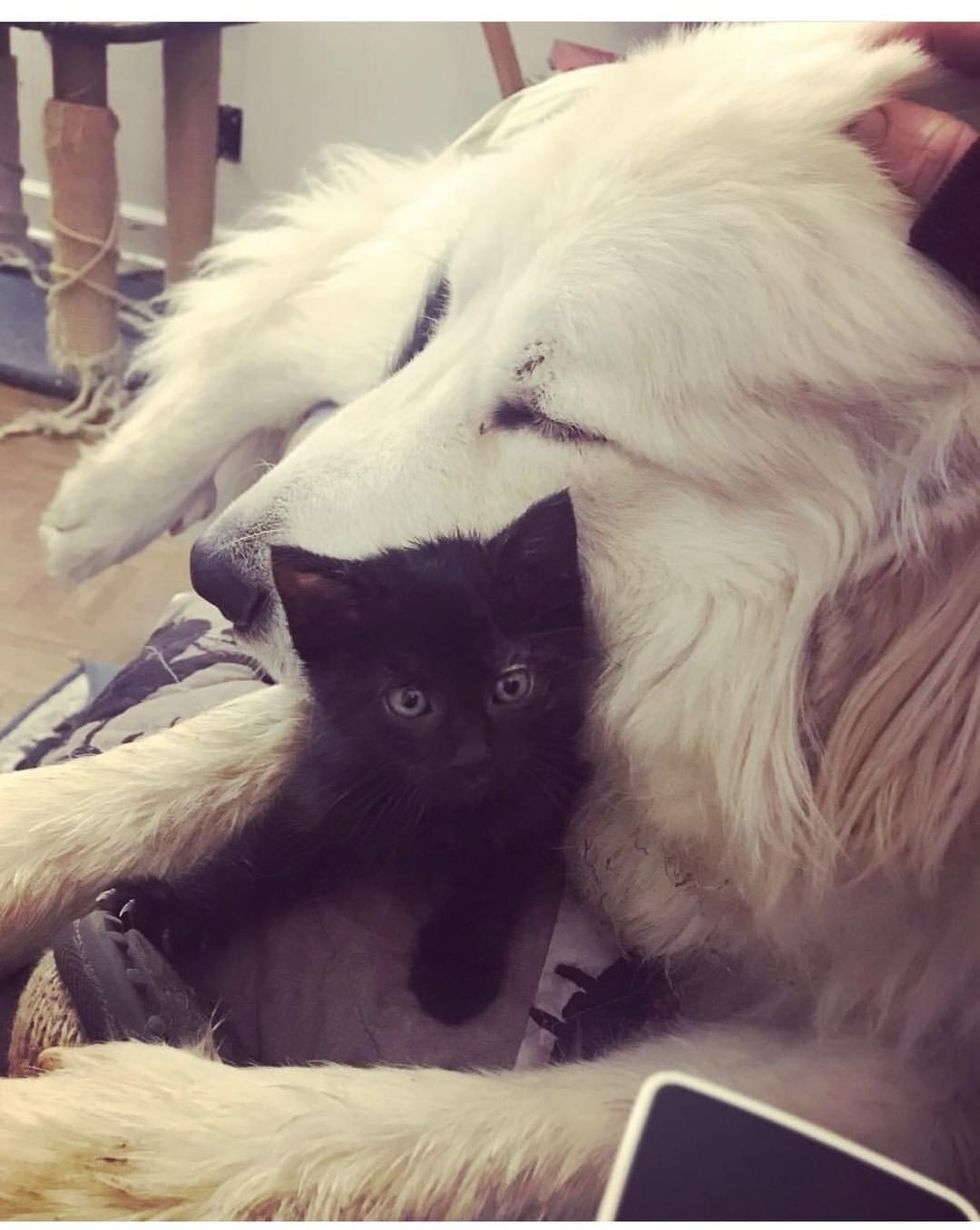 Burt and one of his previous foster babiesKatie Rodriguez
Mama Nancy purrs nonstop with her kittens around while her friend, Burt, guards and watches them from afar.
"He's so gentle and respectful of her space. I'm excited to see them flourish with my big dog."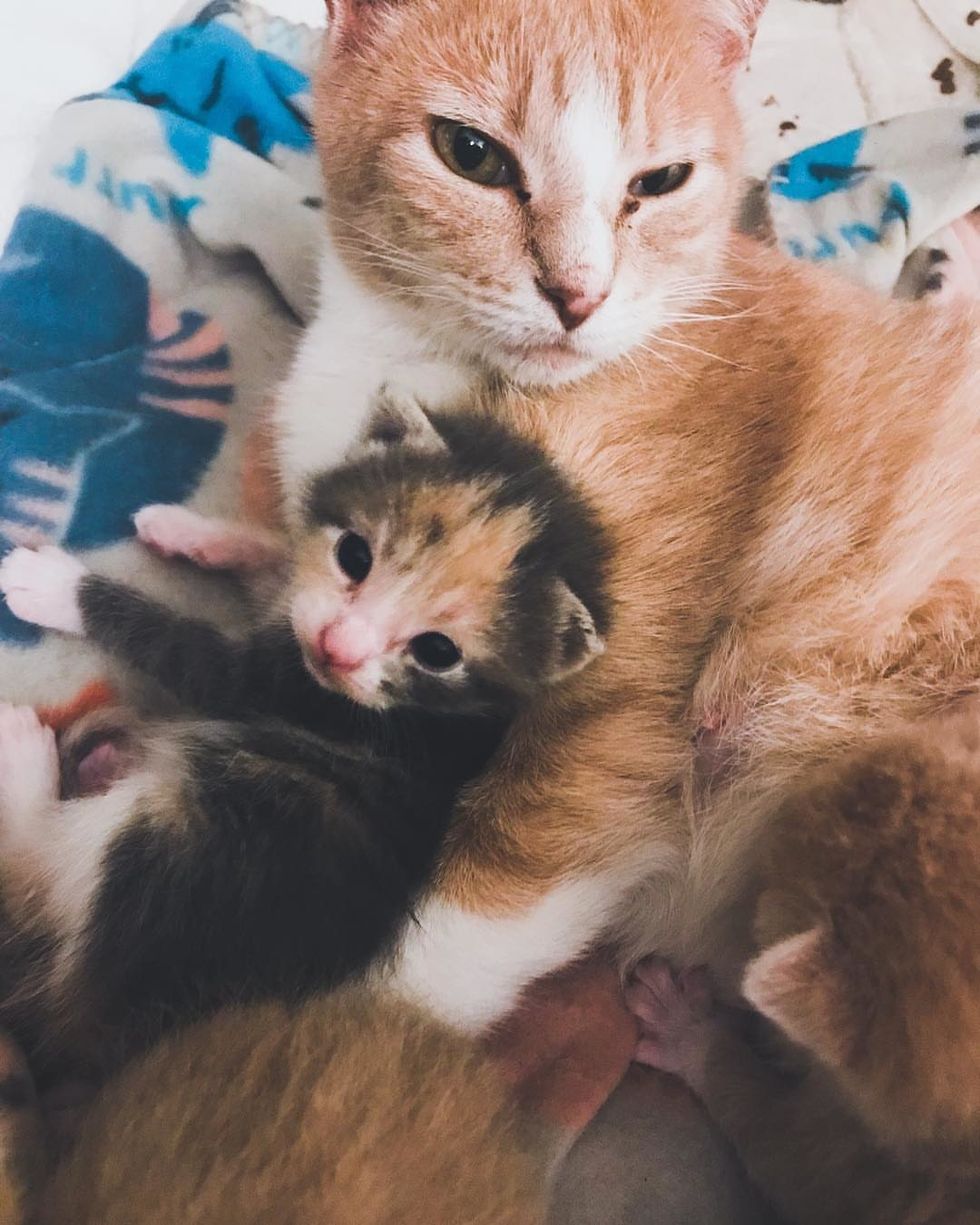 Katie Rodriguez
Share this story with your friends. Follow this beautiful feline family and Katie's fosters and follow Burt on Instagram.

Related story: Kitten Who Can't Walk, Finds Special Foster Mom to Help Turn His Life Around