A kitten who lived in a sad situation almost all her life, finally has a place of her own.
She's the size of a 2-month-old kitten, but much older than she seems.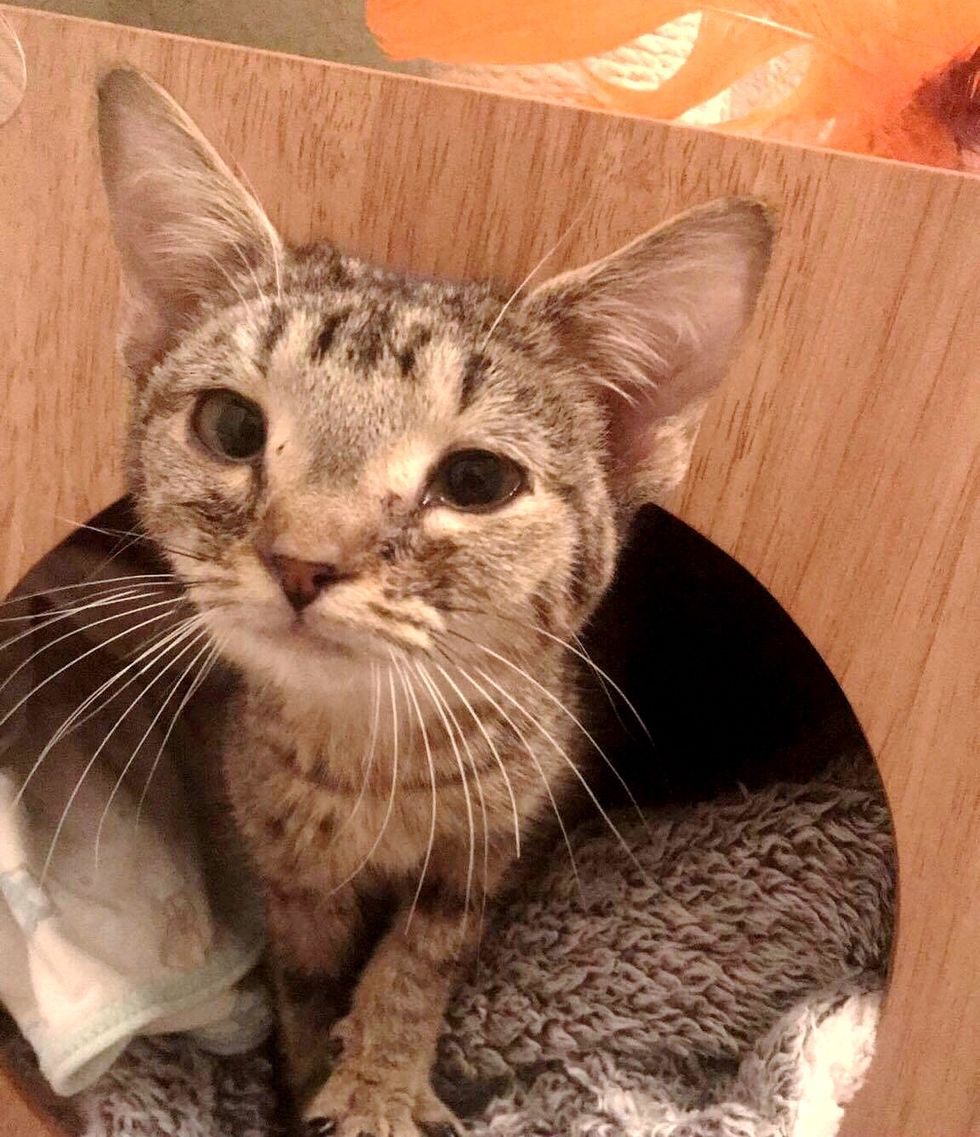 The Odd Cat Sanctuary
Young Williams Animal Center (in Knoxville, Tennessee) rescued a number of cats from a hoarding situation. One of the kitties was much smaller than the others, as if she had never grown.
They contacted The Odd Cat Sanctuary, which specializes in special needs cats and kittens and provides a permanent home and life-long care to those that were challenged and neglected.
It turns out that the kitten is 11 months old but only weighs about two pounds.
"She was born in the hoarder's house. All the cats rescued are normal sized, and she's the only unique one. You can tell that she's almost an adult cat as she has a full set of adult teeth in her mouth," Tara Kay, founder of The Odd Cat Sanctuary, told Love Meow.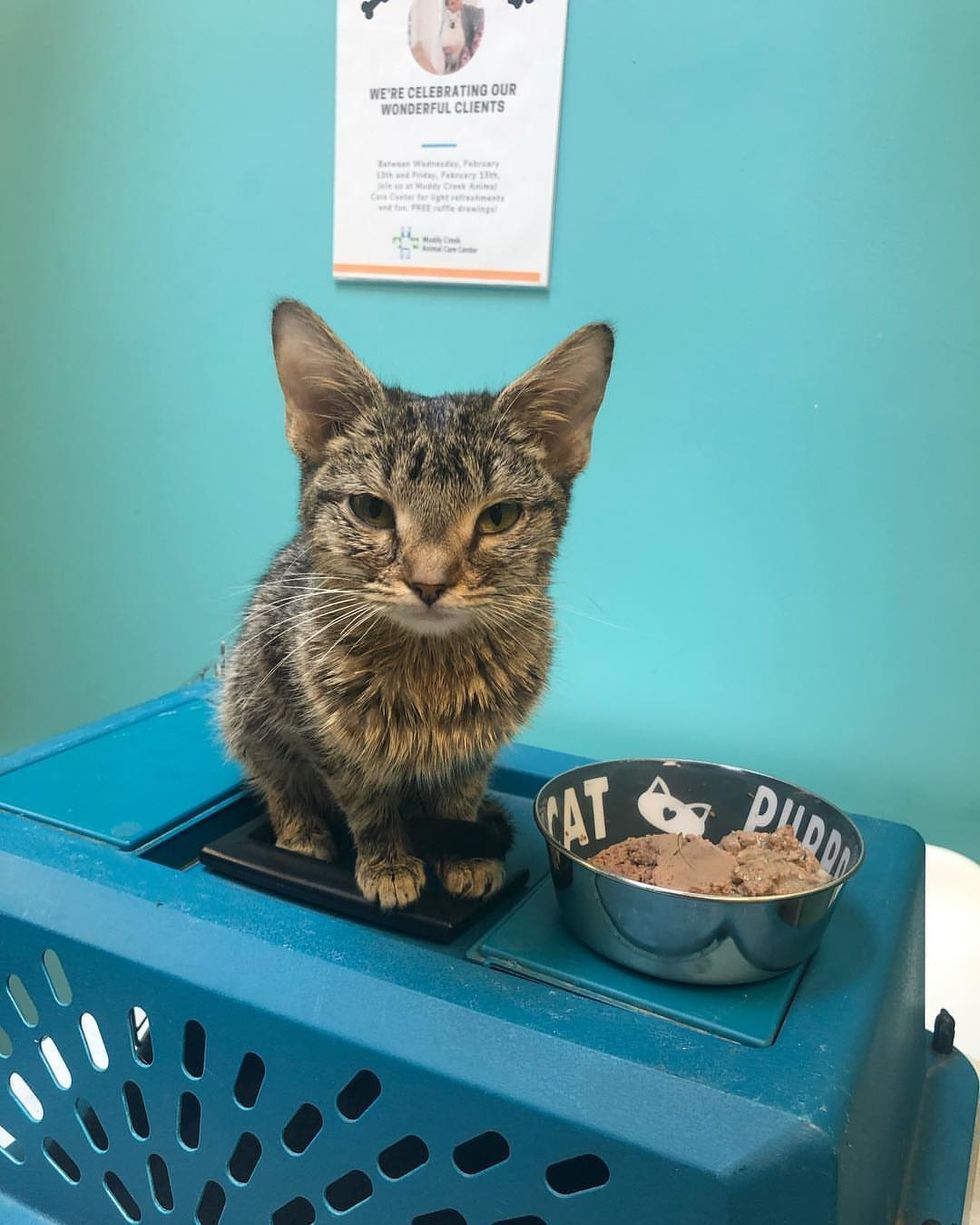 The Odd Cat Sanctuary
She was transported across several states to her new home in Salem, Massachusetts. Upon arrival last Saturday, the tabby kitten started rumbling with her adorable little purrs.
"When I first met her, she wanted to be picked up and held. She knew she was safe," Tara said.
They named her Tennessee after the state she's from, and the sweet girl quickly settled into her new room with all the space and toys that she never had.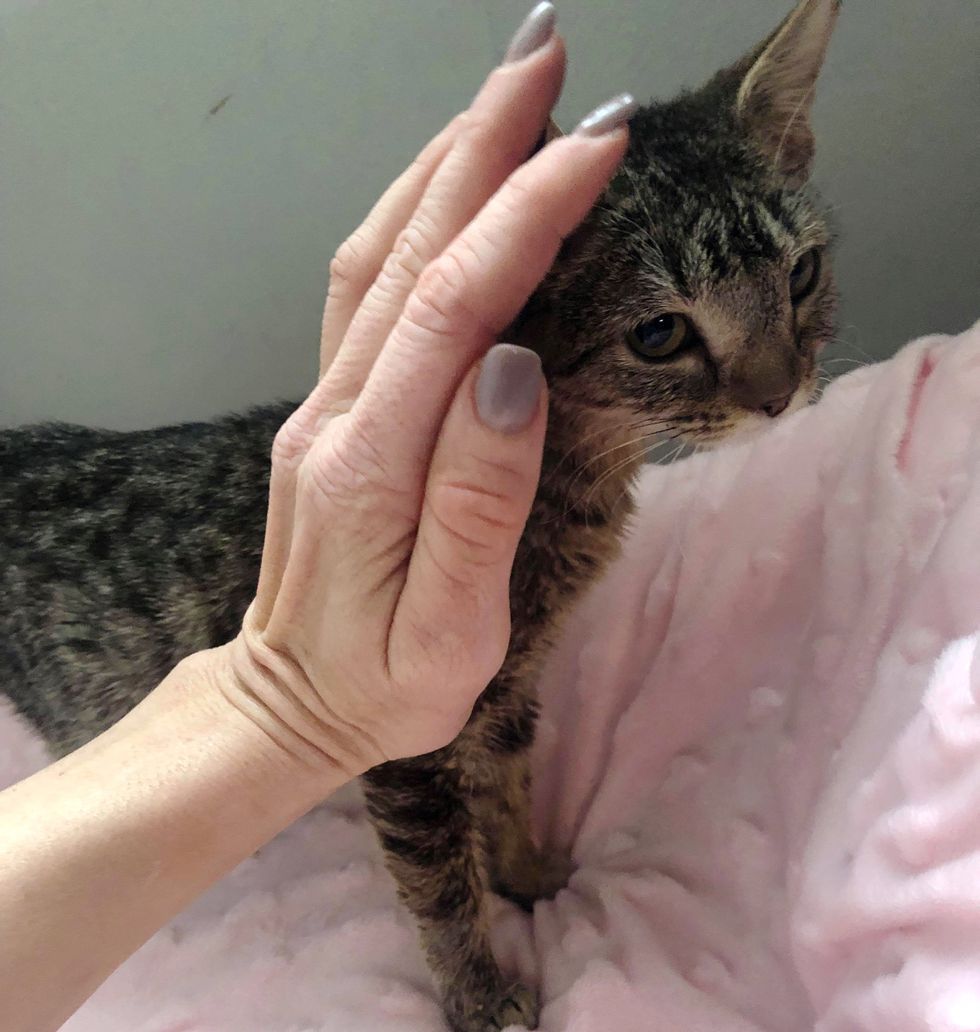 The Odd Cat Sanctuary
The vet is not entirely sure why she never grew, according to the rescue. It's possible that her growth was stunted from her environment.
She also has hydrocephalus, a condition in which there's a buildup of fluid in the brain. "The fontanel is closed which is good, so at this time, she doesn't need any special care for it. She's very lucky," Tara told Love Meow.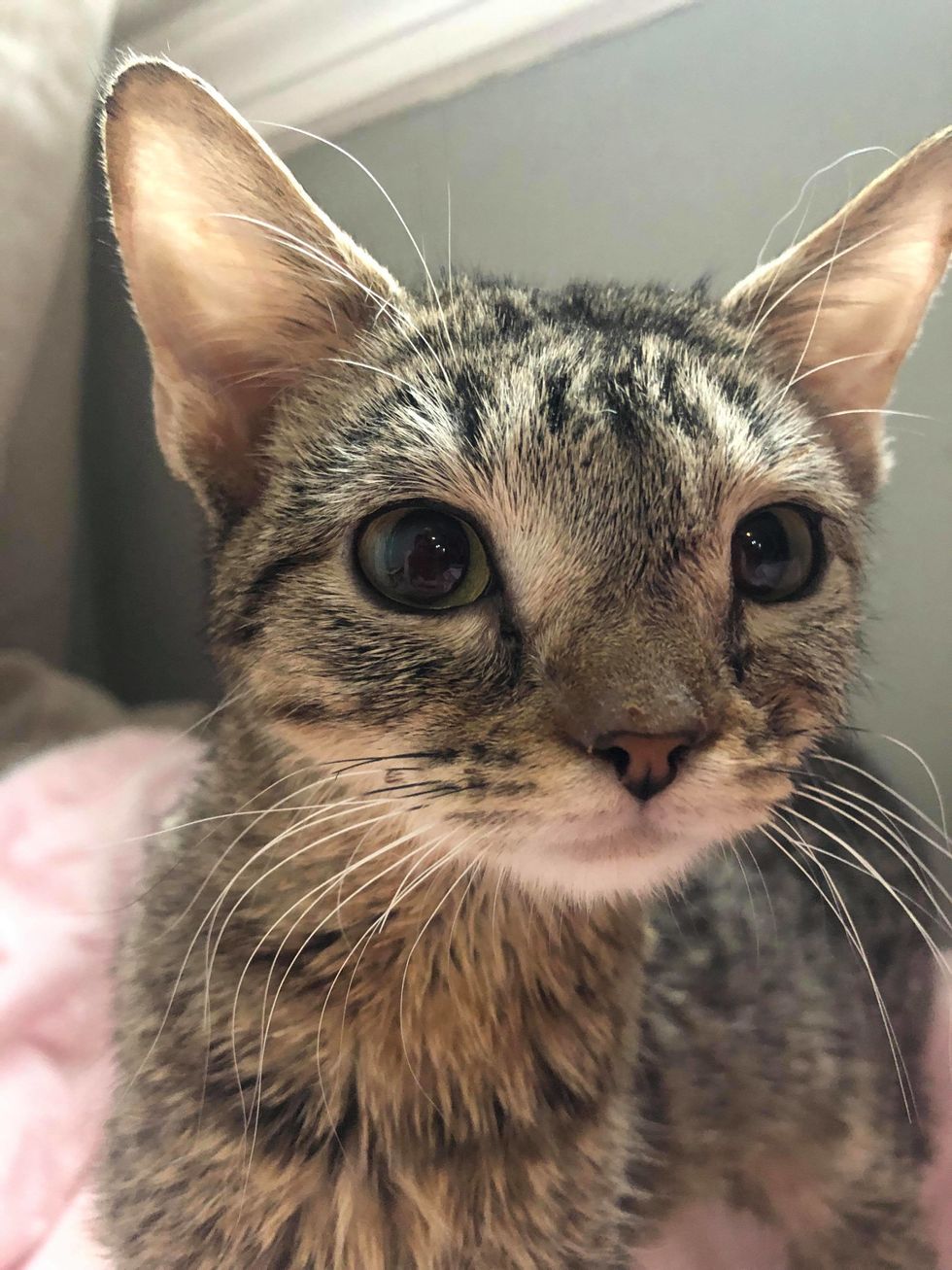 The Odd Cat Sanctuary
Despite everything she's gone through, the sweet tabby girl adores people and other cats. "She just purrs and kneads nonstop. She's the sweetest little soul."

Watch video - Tennessee purrs nonstop:
Kitten so happy to have a comfortable home and can't stop purringyoutu.be
Tennessee may stay tiny forever but what she lacks in size, she makes up for in her adorable personality. "She's tiny but has a fierce spirit."
When she's not snuggling with her favorite person, she's playing with toys or kneading on her soft blankets, purring aloud. She has also discovered catnip and goes bonkers with it.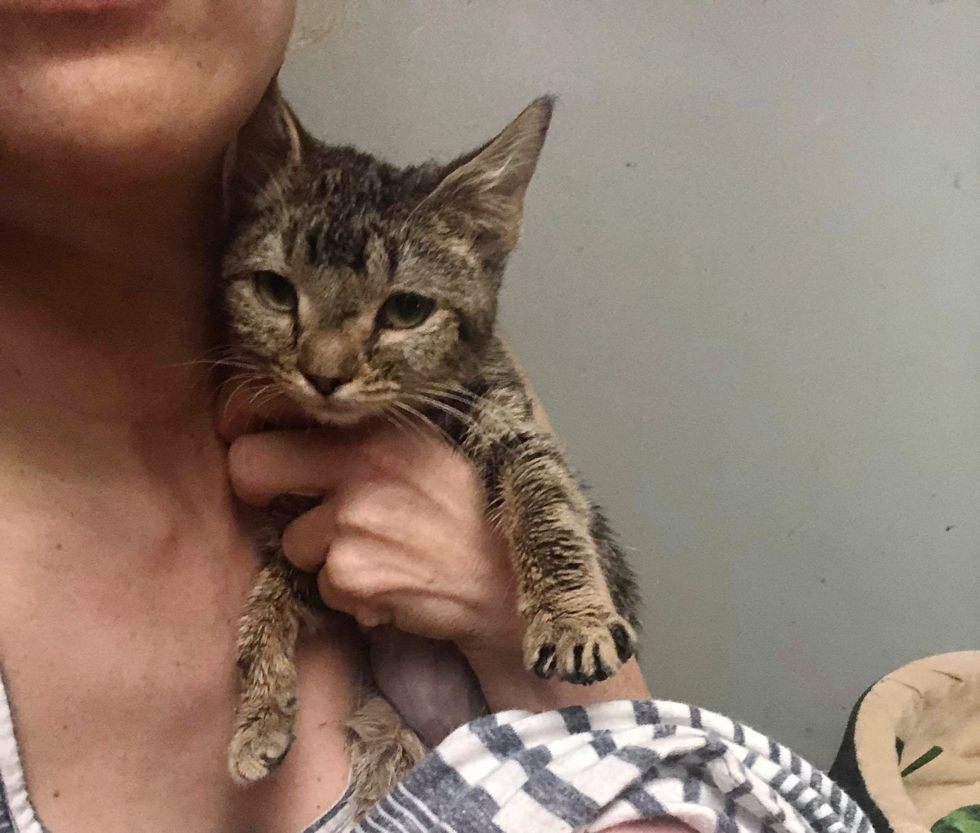 The Odd Cat Sanctuary
After living almost her first year in a sad situation, she continues to love and trust.

"She literally never stops purring and loves to snuggle with humans," Tara told Love Meow. "She's just the happiest kitty!"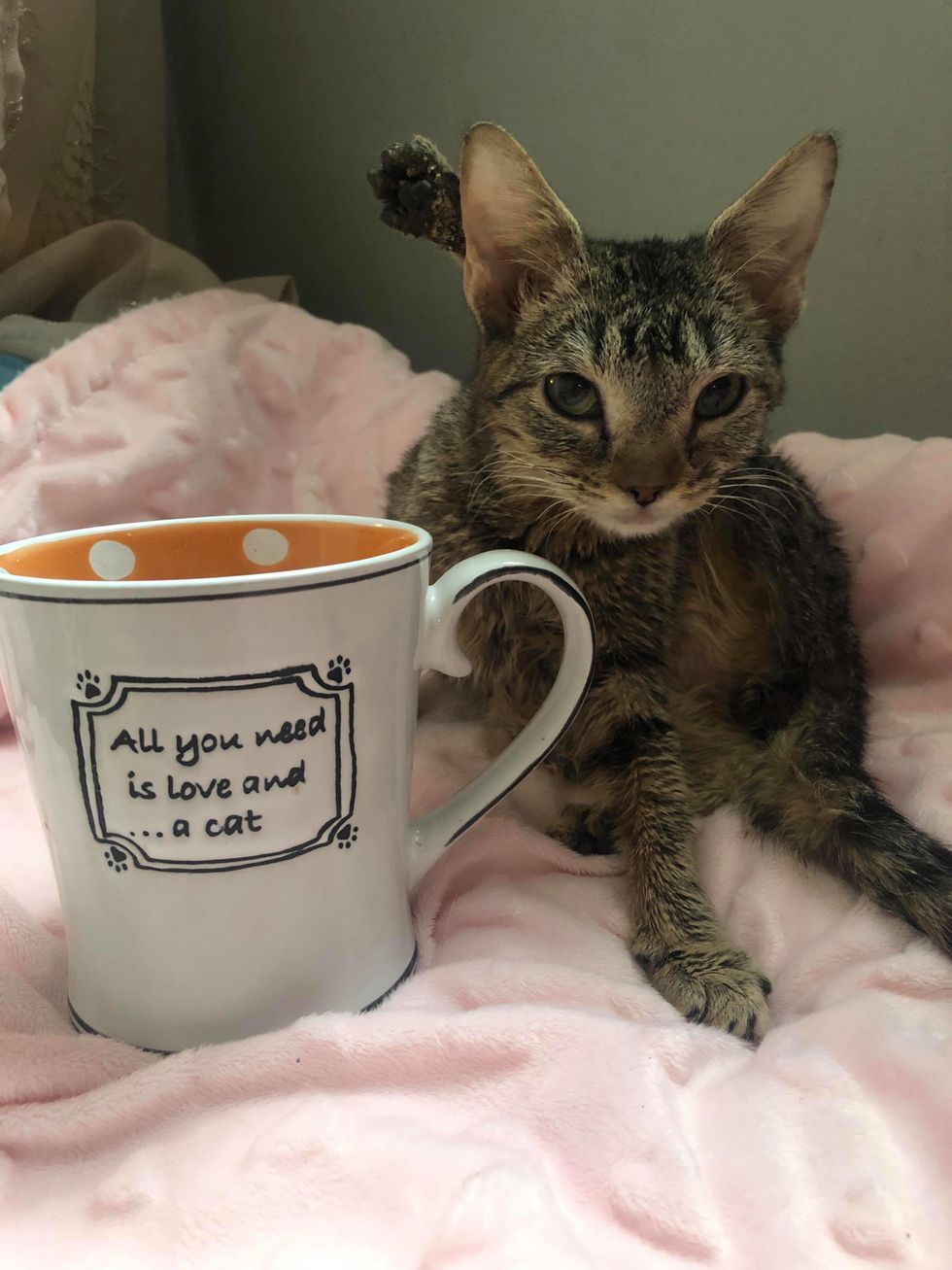 The Odd Cat Sanctuary
Share this story with your friends. Follow Tennessee and The Odd Cat Sanctuary on Facebook and Instagram.
Related story: Kitten with Special Needs Clings to Foster Dad for Love After He was Saved from Streets