A teeny black kitten came to a veterinary clinic, in need of foster care. He was very wobbly and extremely tiny for his age.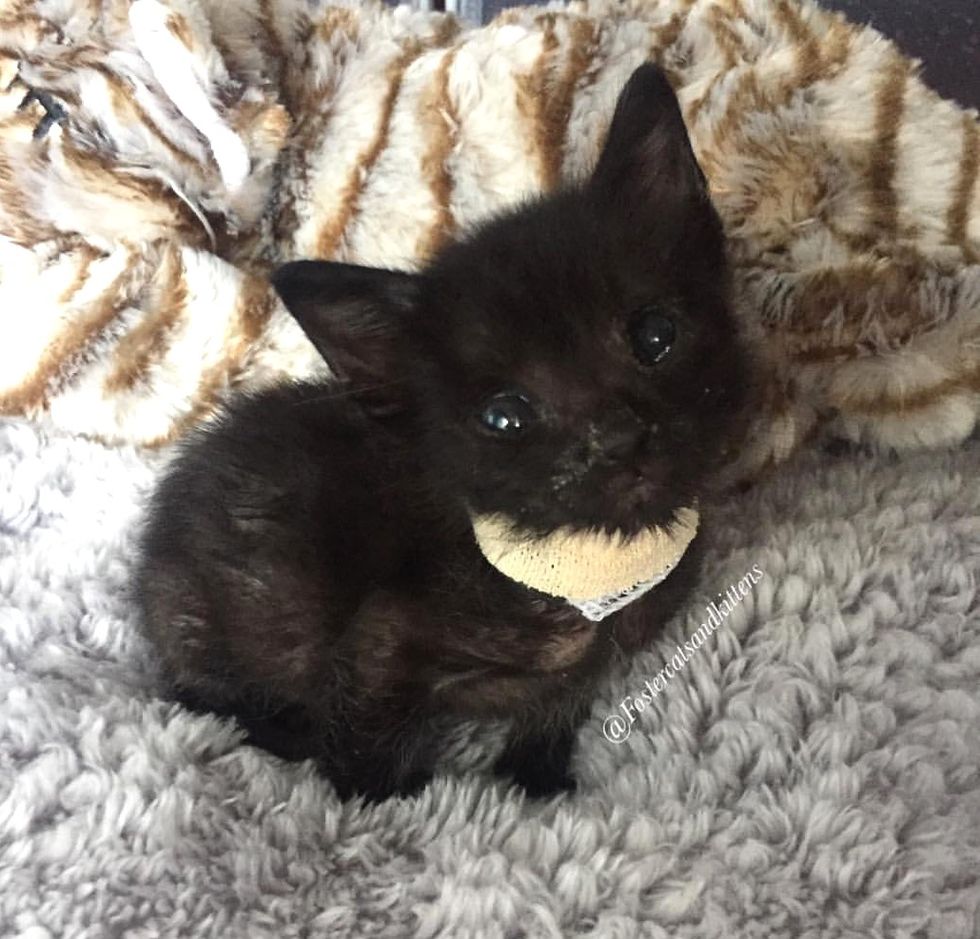 Danielle @fostercatsandkittens
About a month ago, Gus the kitten was taken into The Poppy Foundation at Bonanza Cat Hospital in Las Vegas after he was found on the streets in the brutal summer temperatures.

"It was thought that Gus had Cerebellar Hypoplasia because he was very unstable. He would fling his head around and showed all the signs of having this neurological disorder," Danielle, an avid foster based in Las Vegas, told Love Meow.
"I have experience with my own cat who had special needs, and something drew me to this little guy and I really wanted to help."
Once the kitten was cleared by the vet, Danielle brought him home where he met Foster Dad Elu.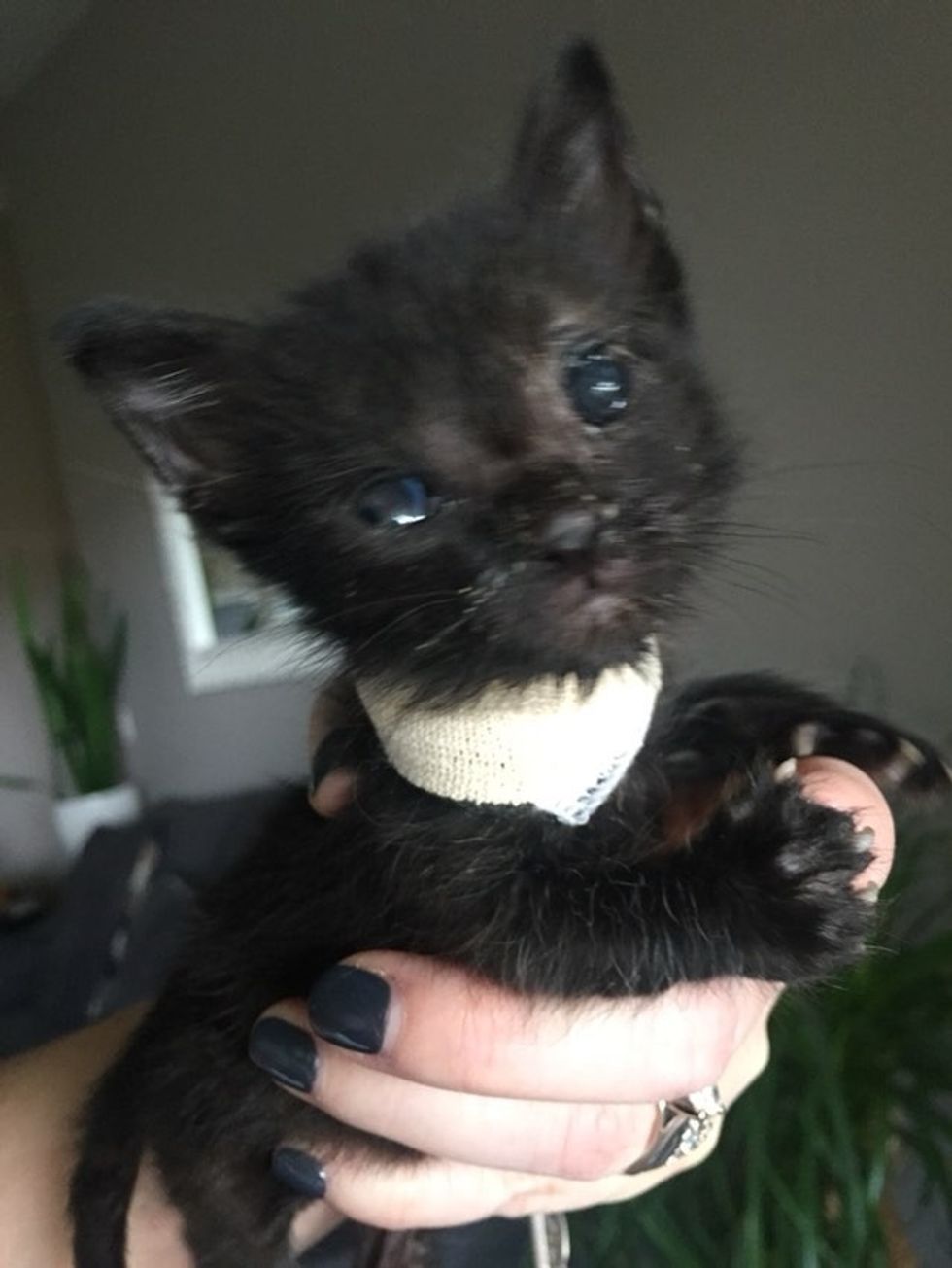 Danielle @fostercatsandkittens
"Foster dad always has a soft spot for the singletons. He feels so bad that they are alone and they don't have a playmate, so he becomes their playmate. Gus adores him (they all do... he's the kitten whisperer)," Danielle told Love Meow.

"Gus loves to rub his entire body across Foster Dad's face... over and over and over. He loves his playtime with his favorite person." (Scroll down for video)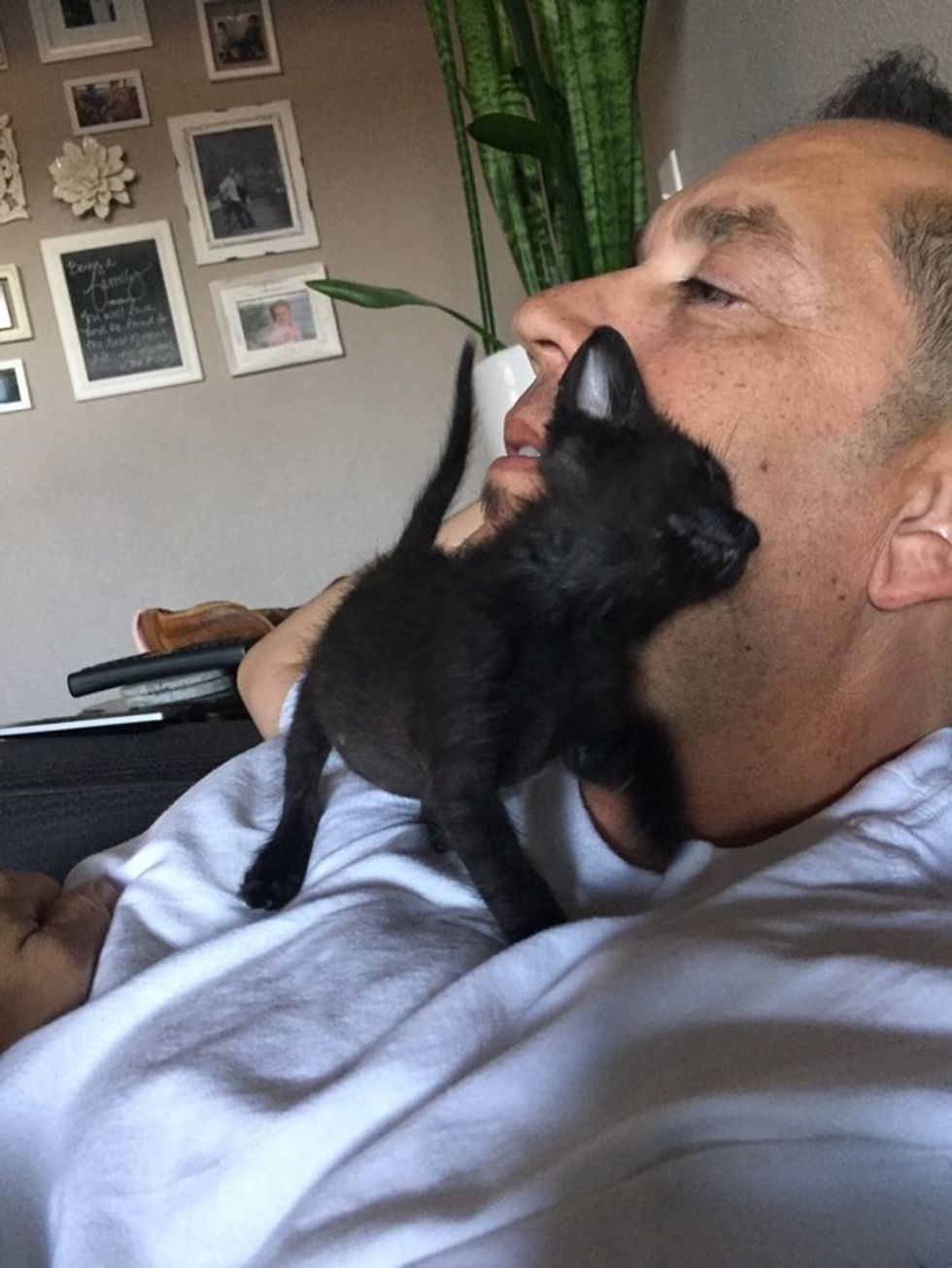 Danielle @fostercatsandkittens
During the first two weeks in foster care, Gus wore a neck brace to help stabilize him because he couldn't control his head at all and it was flopping all over. His left eye also needed to be removed due to a deep corneal ulcer, but Gus was too small for surgery.
Danielle has been treating his eye and keeping it lubricated every day around the clock until he is big enough. "I've been getting up all night doing this since I got him. So it's kind of like having a bottle baby," Danielle said.
Gus went in for a kiss with Foster Dad Elu.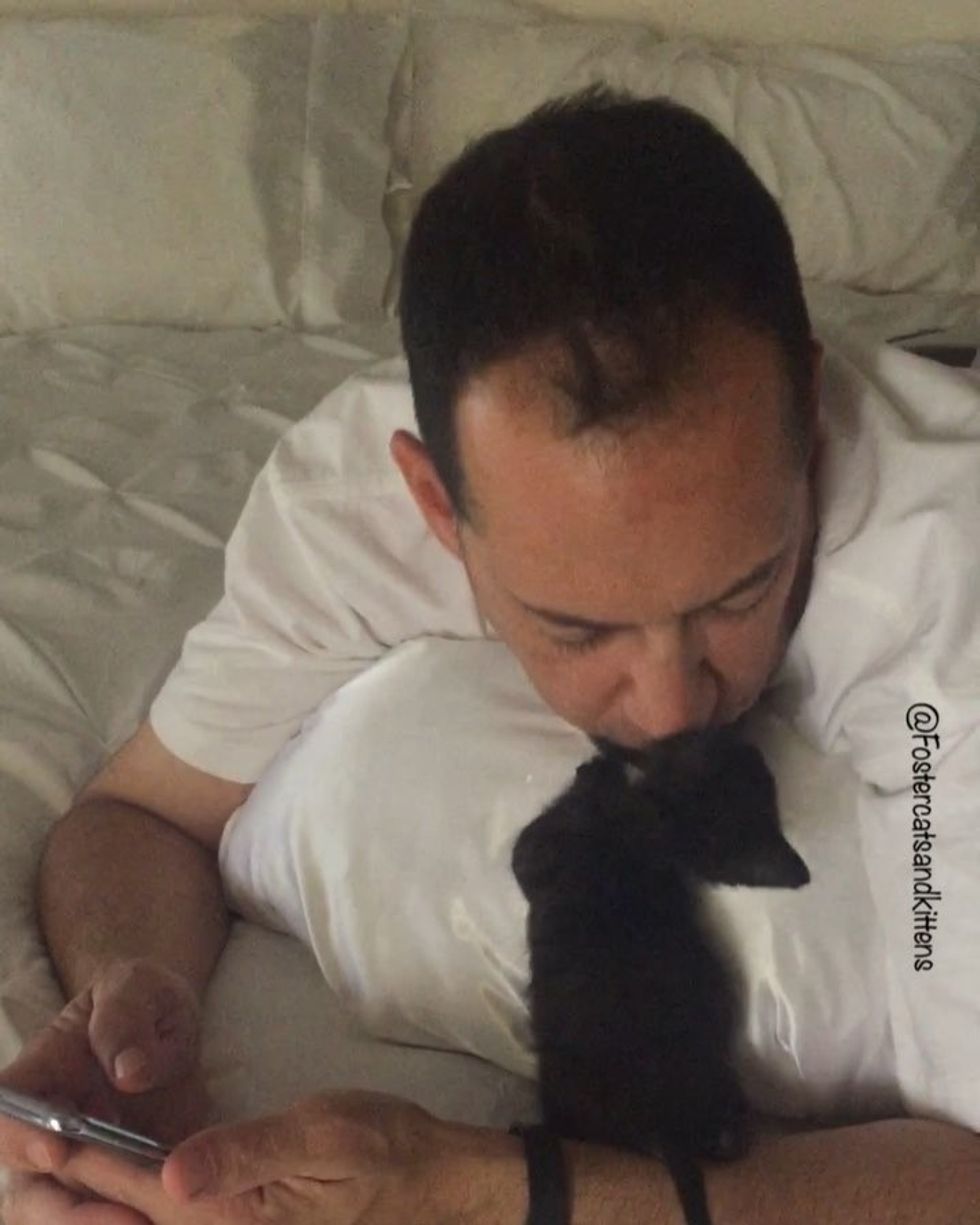 Danielle @fostercatsandkittens
Gus is the happiest little guy, who doesn't let anything slow him down. He demands attention and wants to be picked up and cuddled all the time.

Foster Dad Elu insisted on giving Gus his nightly bottles, and the tiny fur buddy began to put on weight. Every ounce he gained was something to be celebrated for in the family.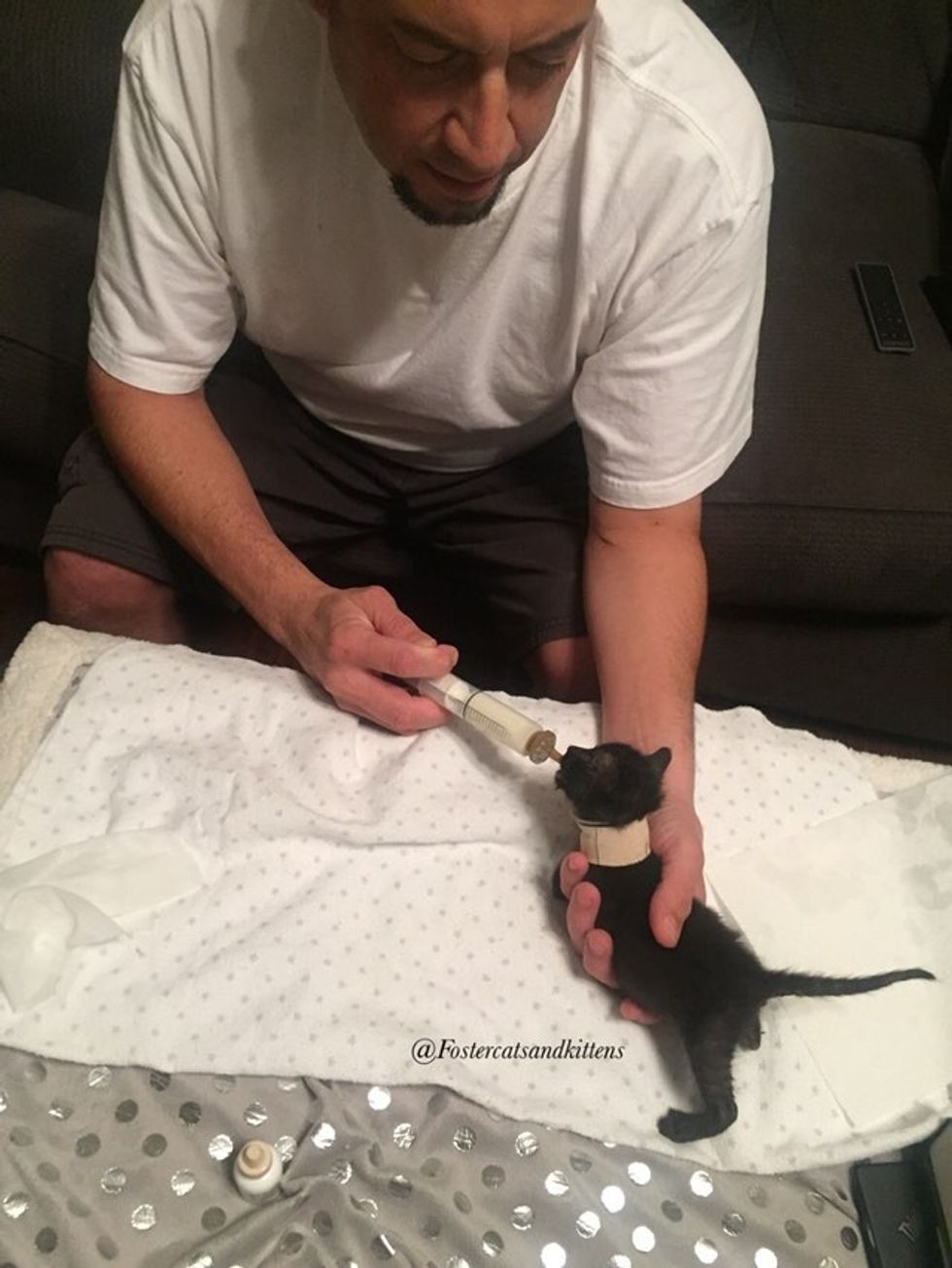 Danielle @fostercatsandkittens
When they returned to the vet for a checkup, the kitten surprised everyone with the progress he had made in just two weeks.

"He got his neck brace off. Gus is walking so well now. His head is not tilting or having tremors any more. The brace really did its job," Danielle added.
On June 30, he finally reached one pound! "I was so happy, I literally cried."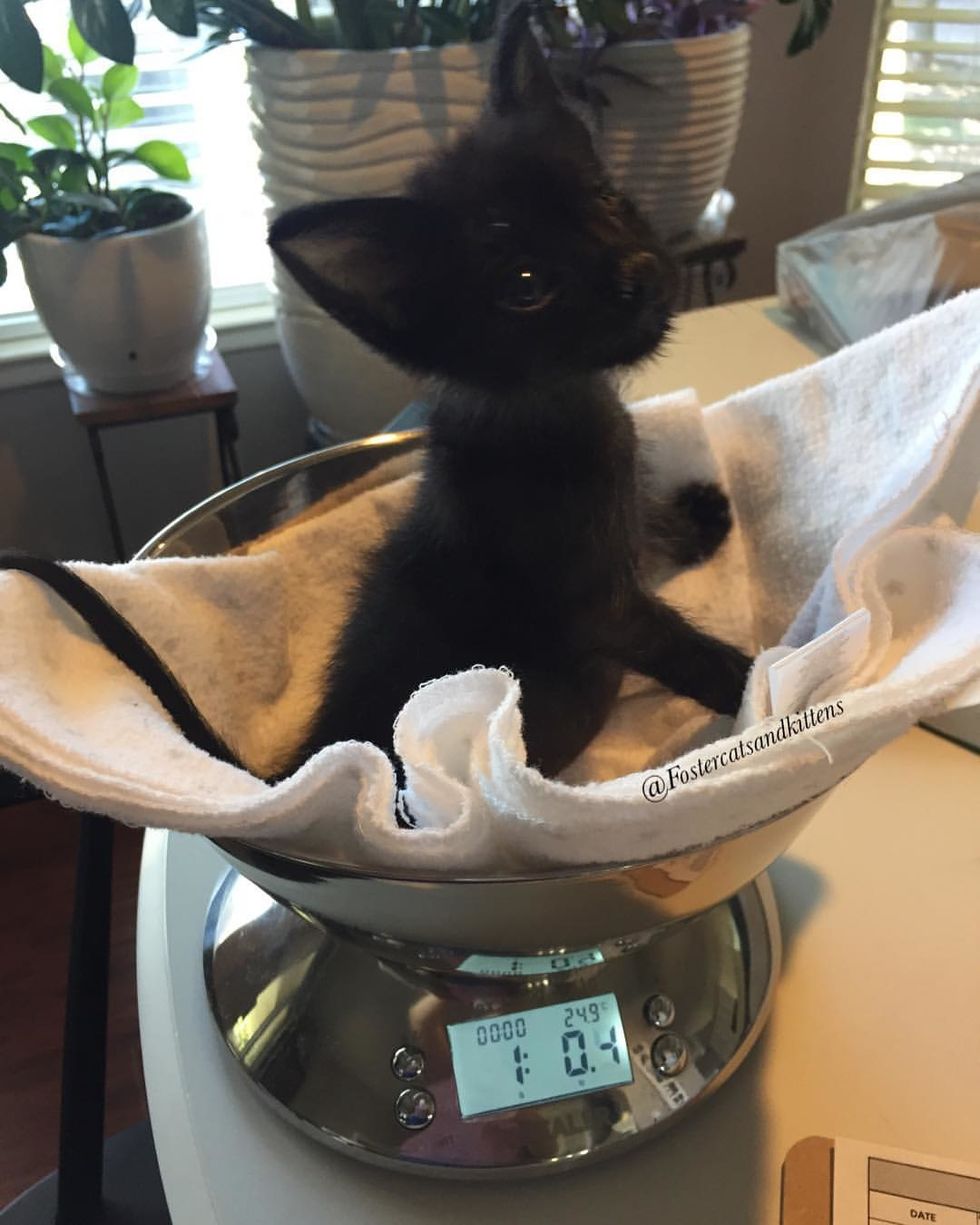 Danielle @fostercatsandkittens
"Gus is one extraordinary kitten. He has a sweet, gentle, playful, kind spirit. You would never know he had such a rough time in the beginning of his little life," Danielle told Love Meow.

"If Gus were a human, he'd be that guy that everyone wants to be around. The funny guy who makes everyone laugh. The guy that even though he has so many obstacles to still overcome, always has a smile on his face. (And the guy that all the ladies love because he is so adorable)."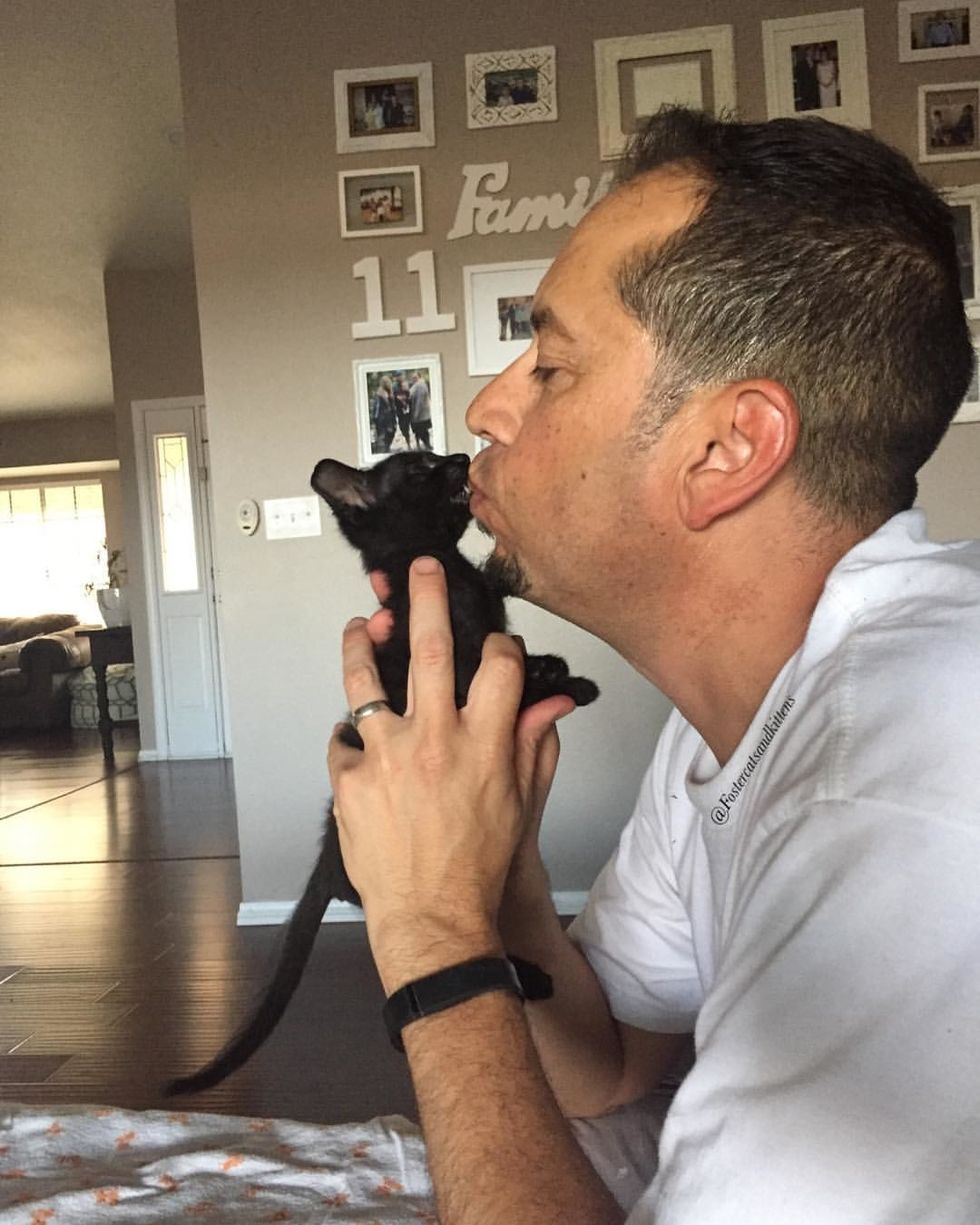 Danielle @fostercatsandkittens
Today, Gus is at one pound and 13 ounces. He still has a little more growing to do before he's ready for surgery. "But I have no doubts he is going to bounce back from that quickly. Having one eye is just going to make him that much more special."
Gus the wonder boy is always happy, bringing joy to everyone around him.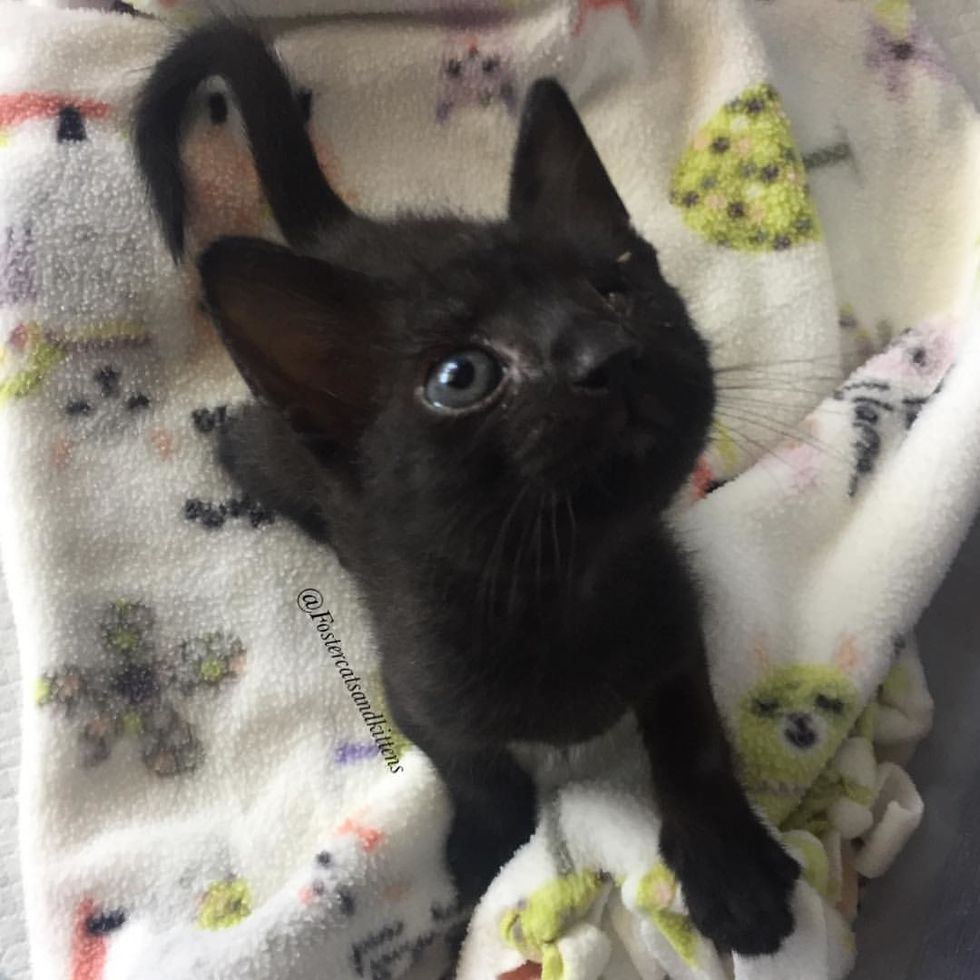 Danielle @fostercatsandkittens
Updates:
Gus has been adopted.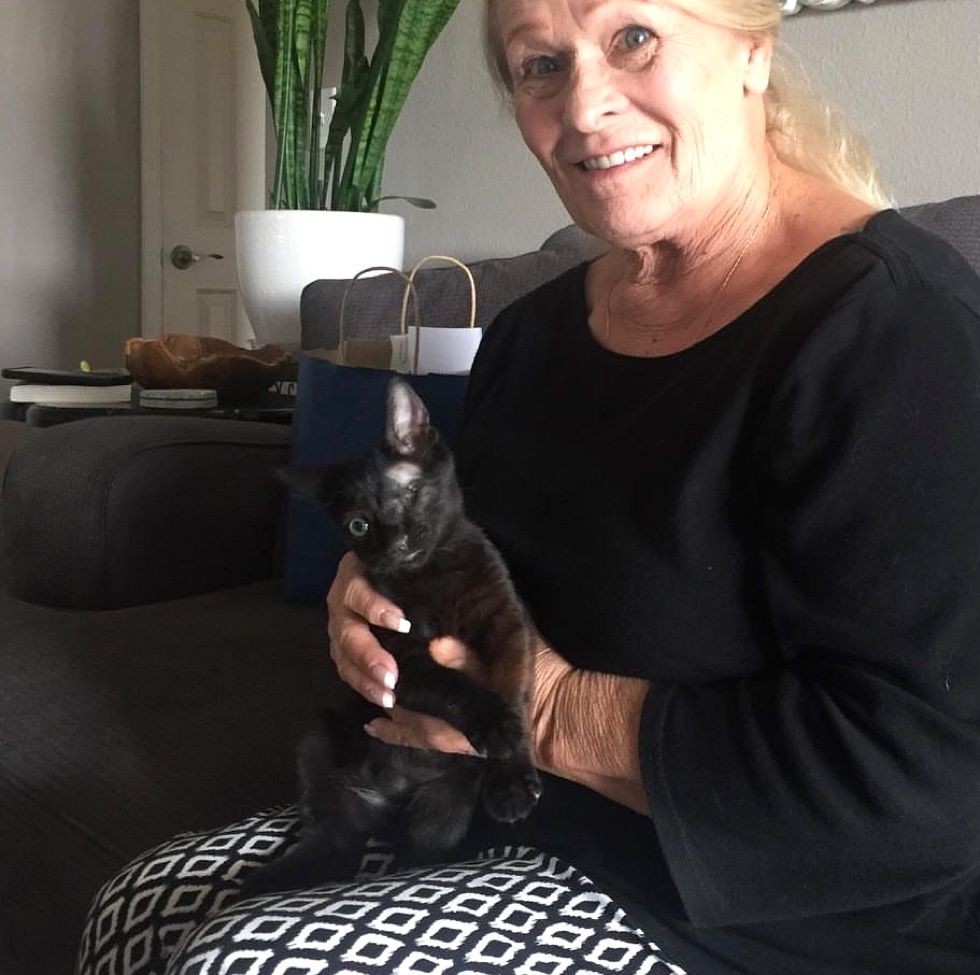 Danielle @fostercatsandkittens
Follow Danielle's foster kitties on Facebook and Instagram @fostercatsandkittens.

Watch Gus' foster journey in this video:
Share this story with your friends!

Related story: Kitten Found in Alley Gets Help to See and Thinks Her Foster Dad is Her 'Mom'