Two orphaned kittens were brought to ACCT Philly, a city shelter in Philadelphia. They were severely malnourished and desperately needed a foster home.
Shauna, a volunteer of the shelter, immediately offered to help. The weaker kitten, Loki, lost his fight within 24 hours despite their very best efforts to save him. The surviving sister, Nebula, was hanging in there, fighting to live.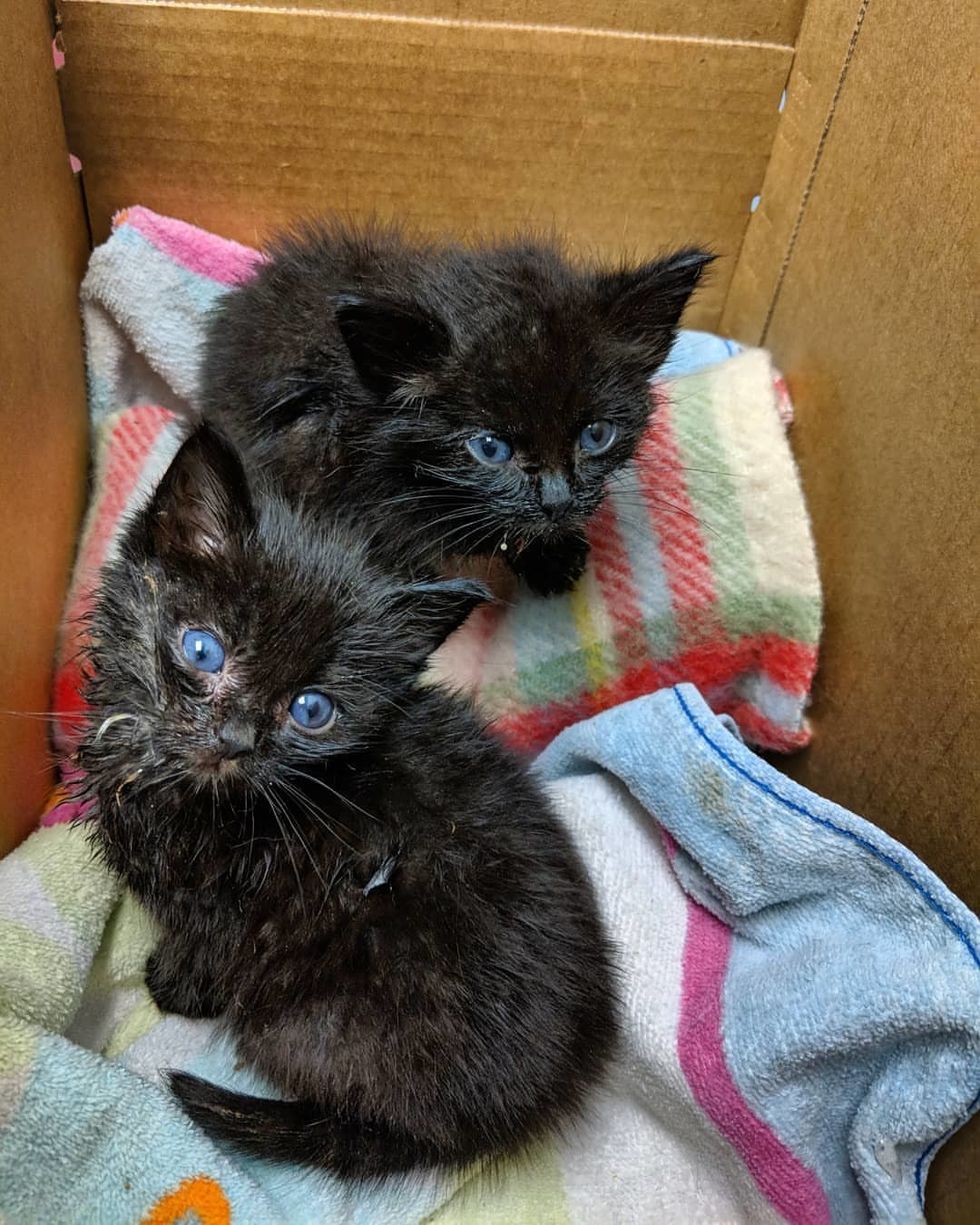 Shauna @ixluvxcats
Nebula was five weeks old but only weighed eight ounces (227 grams), the size of a healthy two-week-old kitten.
She had no appetite and refused to eat. "I had to syringe feed her for about four days. I was really worried because she was so thin," Shauna told Love Meow.
Nebula was orphaned at a very young age, and when she lost her brother, she was very lonely. "One day I put the food in front of her and was getting ready to syringe feed her. She literally dived into it and started nursing it."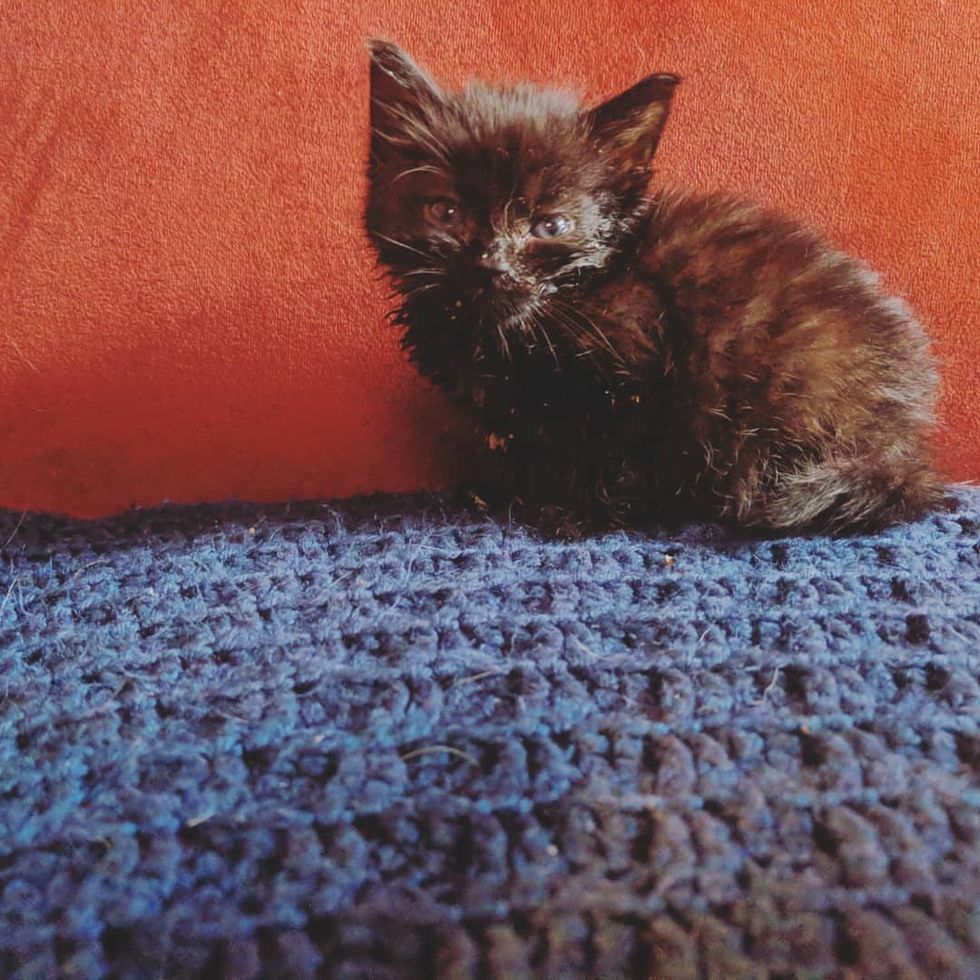 Shauna @ixluvxcats
"She would 'nurse' her wet food for comfort. And by nurse, she would shove her whole face and upper body into the food and try suckling on it," Shauna added.

Instead of chewing or biting the food, she would nurse constantly for comfort and cover herself in her food. Shauna had to clean her up after every meal.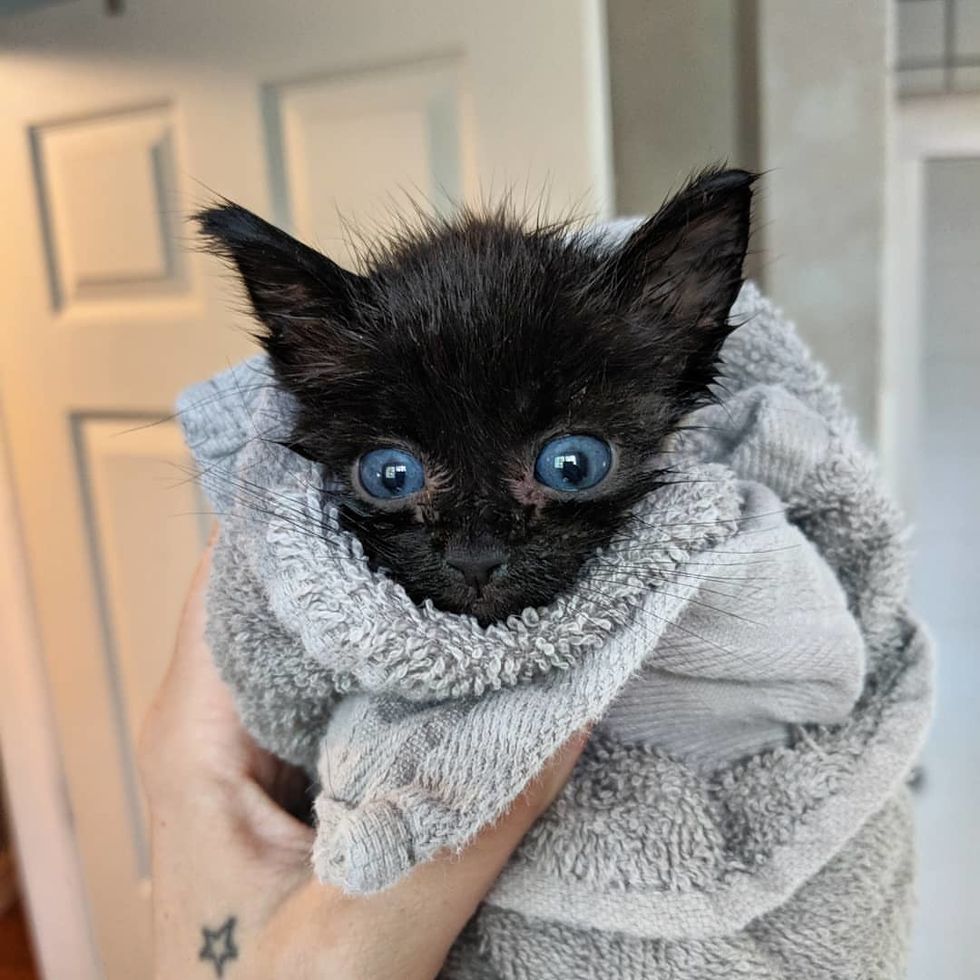 Shauna @ixluvxcats
Little Nebula wanted to be close to someone all the time.
When she was very sick and weak, Shauna kept her in a hoodie with a pouch to keep her warm and comforted.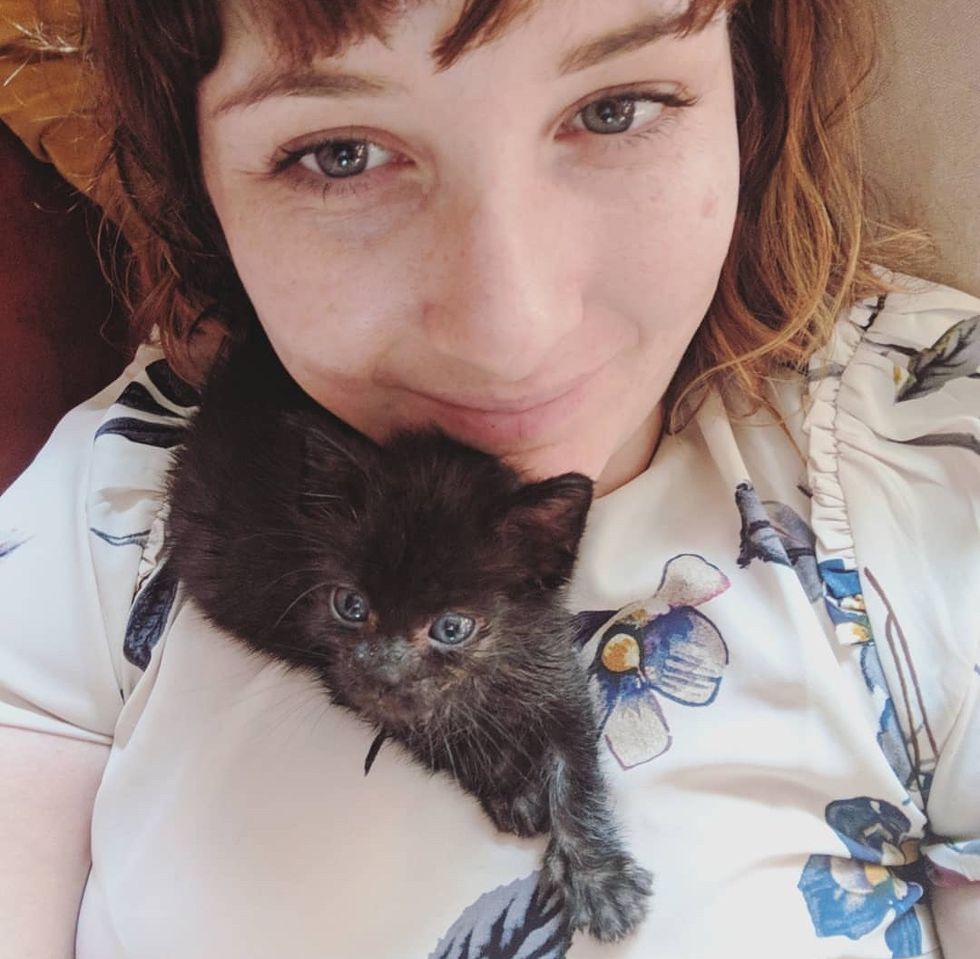 Shauna @ixluvxcats
"At first, she would only eat on her own when I held her on my lap and pet her the whole time," Shauna said.
"Later, she just did it all the time. I'd bathed her constantly."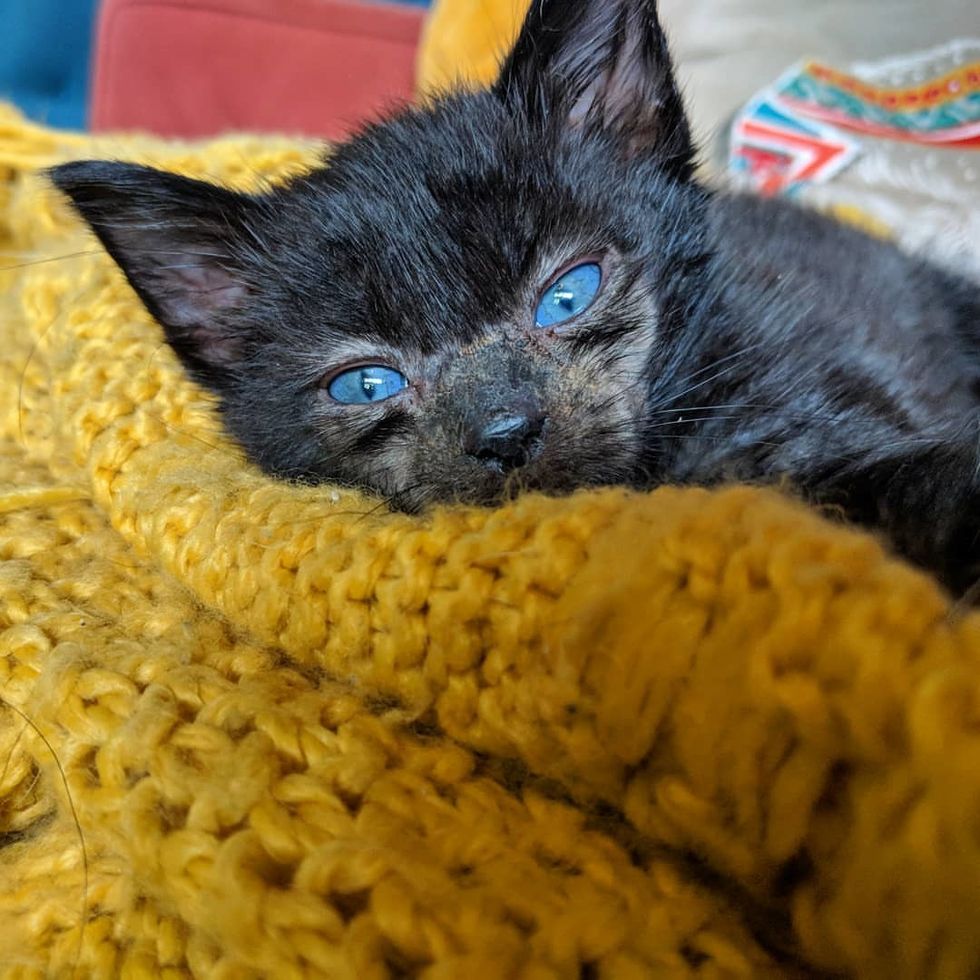 Shauna @ixluvxcats
Despite countless baths, the constant food on her face caused her hair to fall out around her mouth. "When I noticed the hair loss, I got her to eat dry food and cut the wet food out completely," Shauna said.
The kitten finally learned to chew her food that way. "That's when the fur started growing back in grey."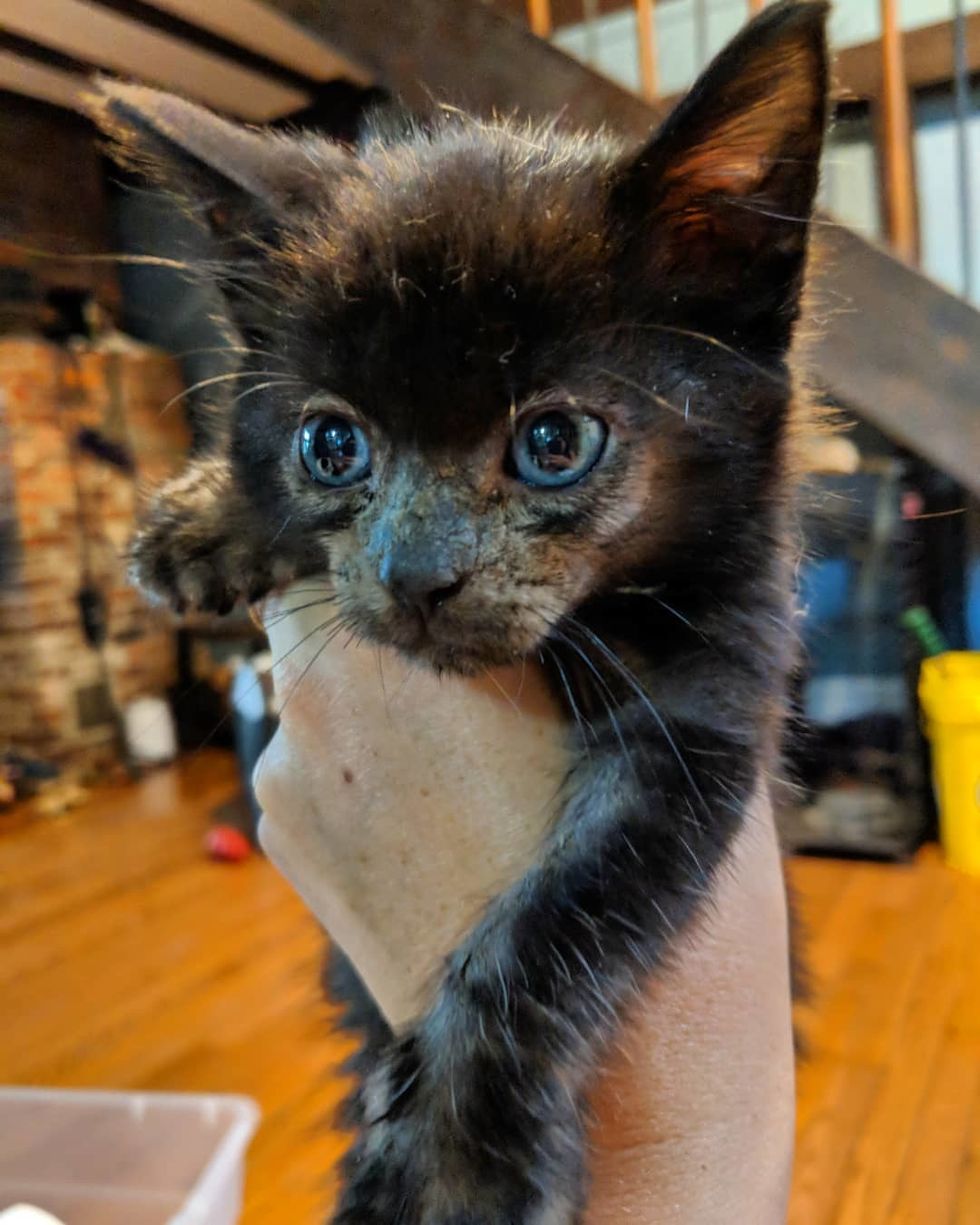 Shauna @ixluvxcats
Shauna is not entirely sure why the new fur is much lighter, but time will tell if the color will return to her original black.
"Her new fur feels like the rest of her fur. It gives her such a striking and unique look."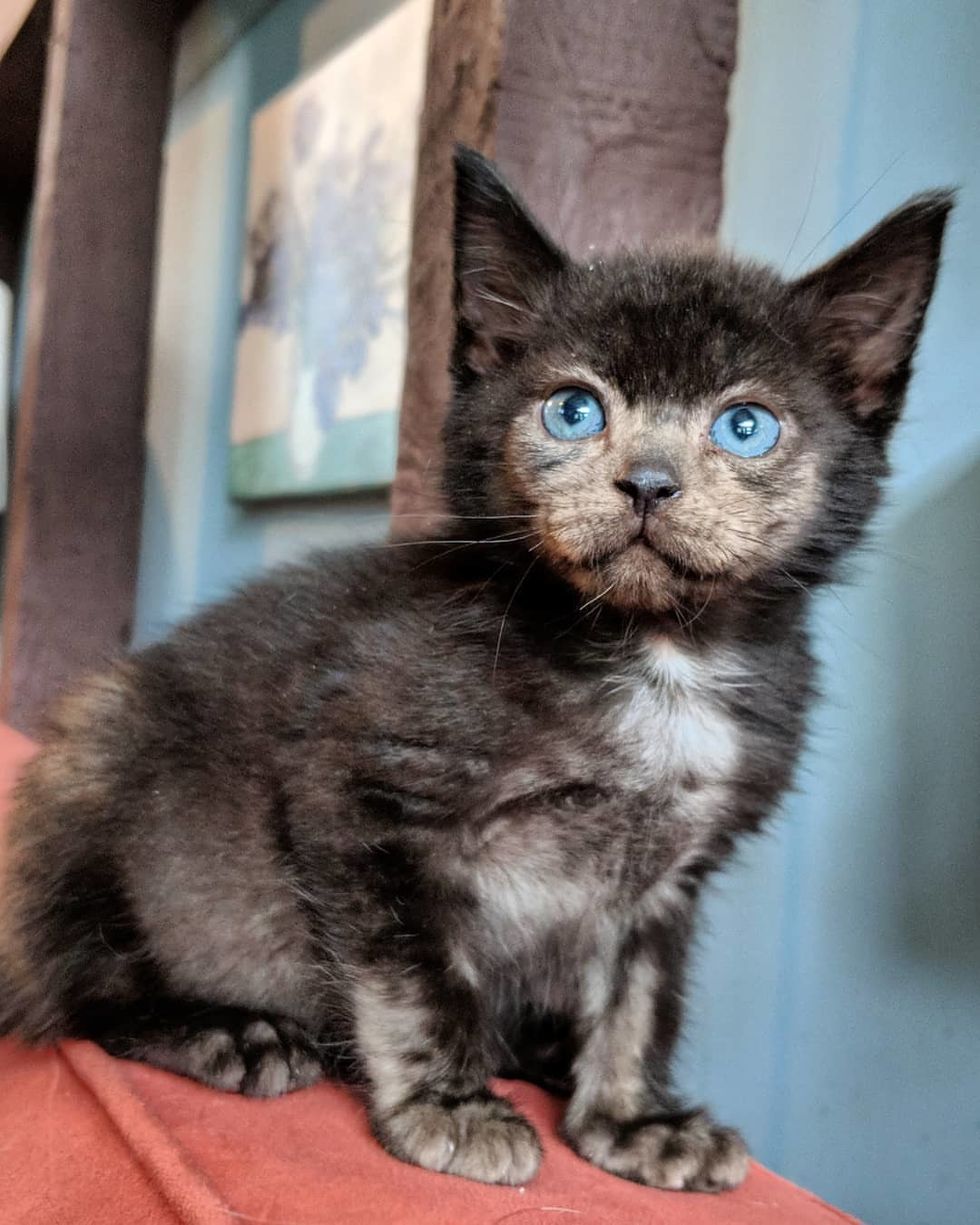 Shauna @ixluvxcats
Nebula has grown so much and become an energetic and playful kitten - a complete 180 from the day Shauna saw her at the shelter.

"She is extremely active and loves to run around and play. She went from being on death's door when I got her at five weeks old to being absolutely fearless," Shauna told Love Meow.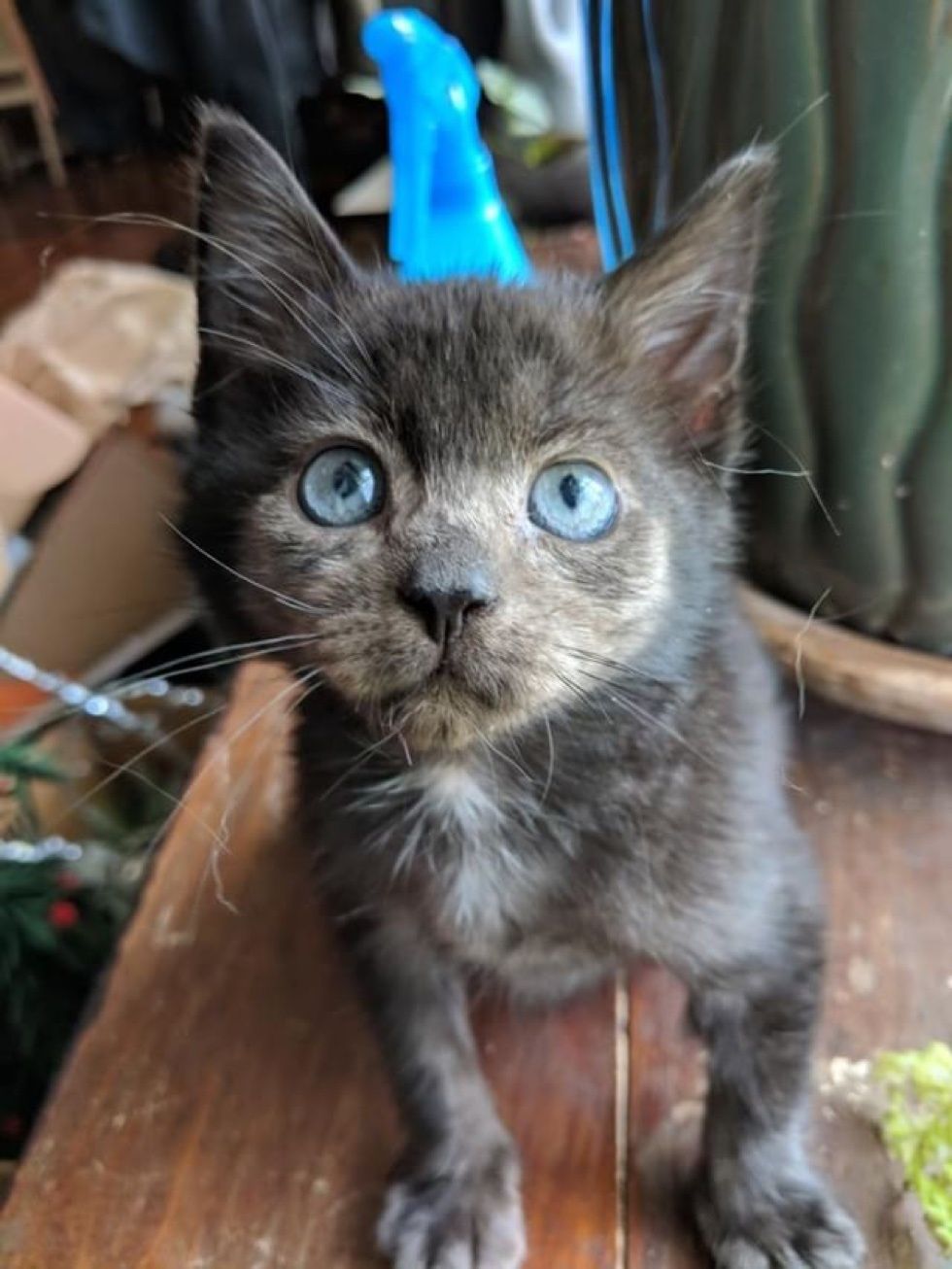 Shauna @ixluvxcats
Nebula loves other fosters in the house and will try to play with them whenever she gets a chance.

"She has been playing with Edie and Sybil through their pen. She's a little too big and rough for them, but in a couple of weeks they will all be housed together."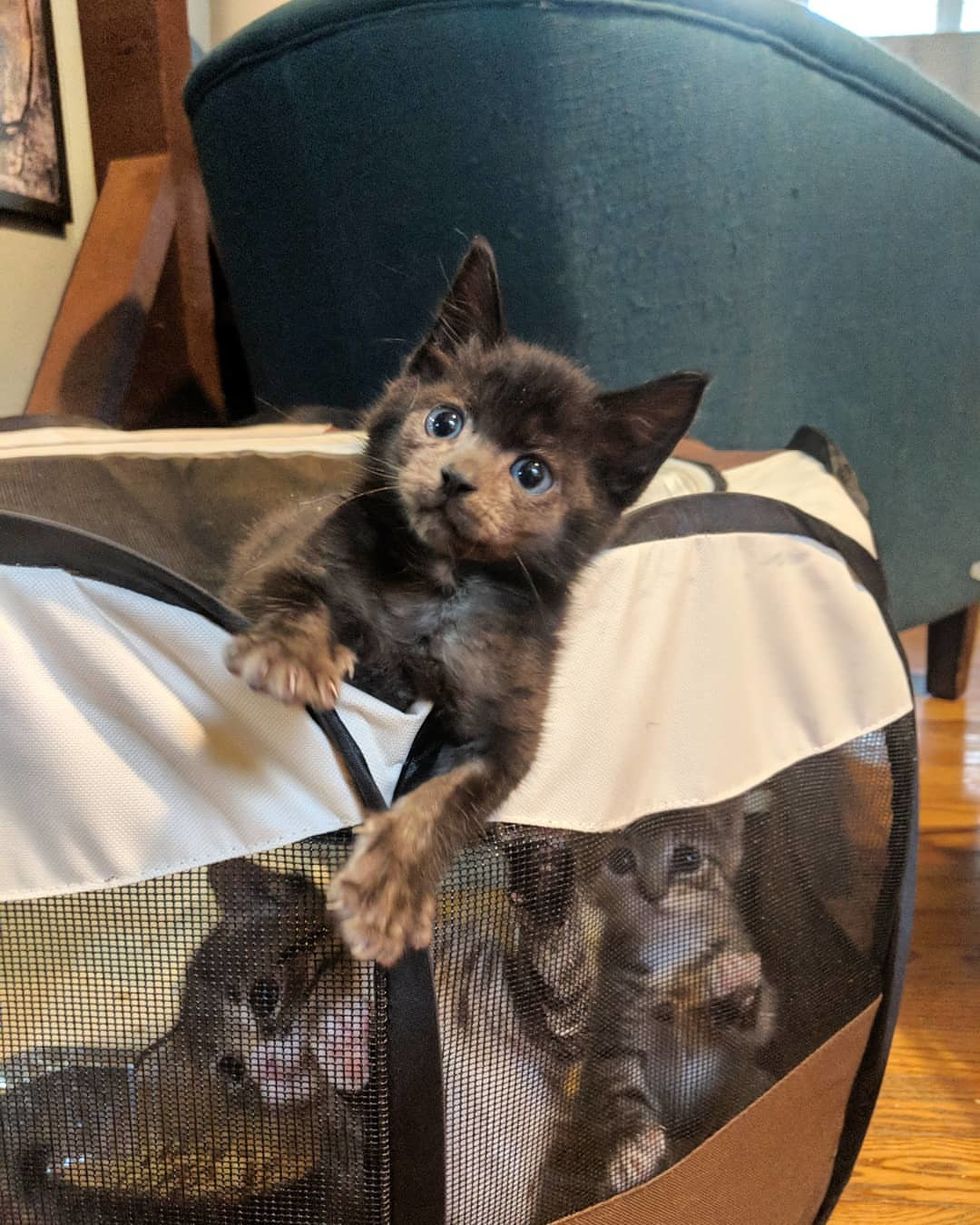 Shauna @ixluvxcats
Now at around eight weeks old, Nebula is healthy, bouncy, and loves to eat. She no longer nurses on her food and is the happiest she's ever been.
The sweet kitty has caught up in size at a healthy two pounds. She is almost ready to find her forever loving home.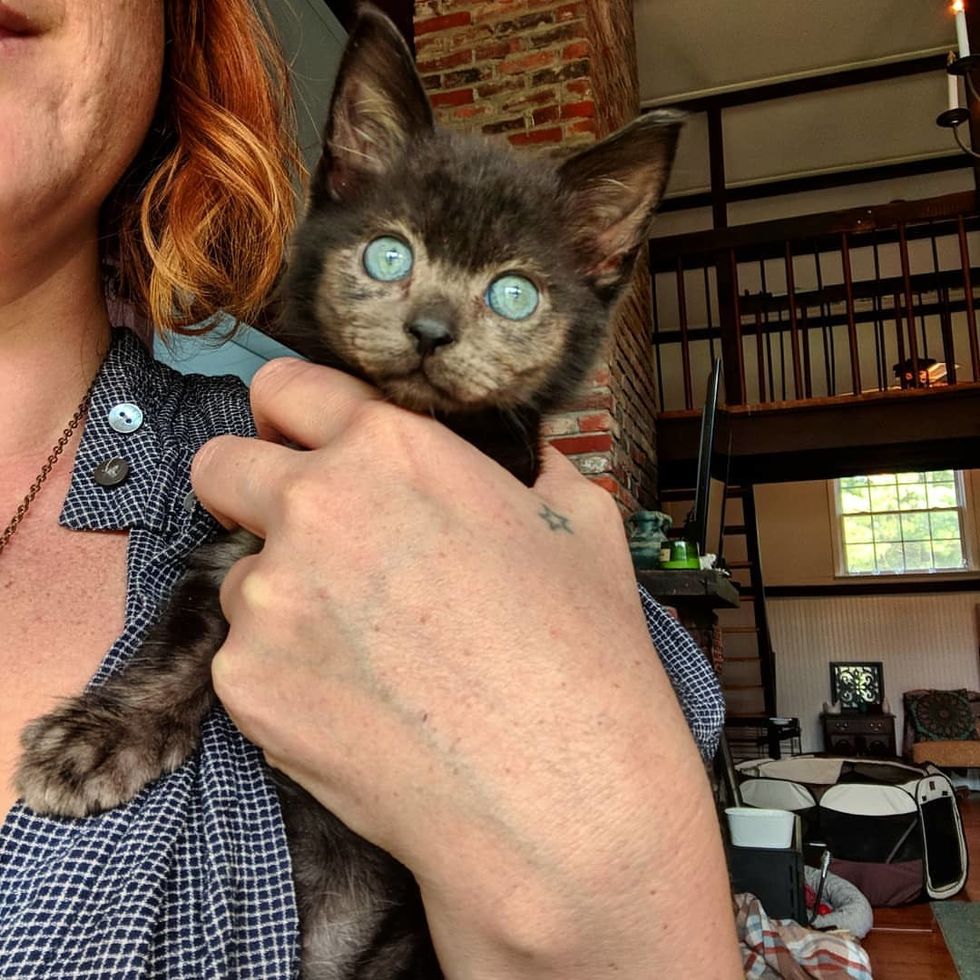 Shauna @ixluvxcats
"She has a ton of energy now, and she runs around like a little tornado attacking random objects. She is absolutely adorable," Shauna told Love Meow.

"Now she's so chunky and active. It's amazing how far she has come."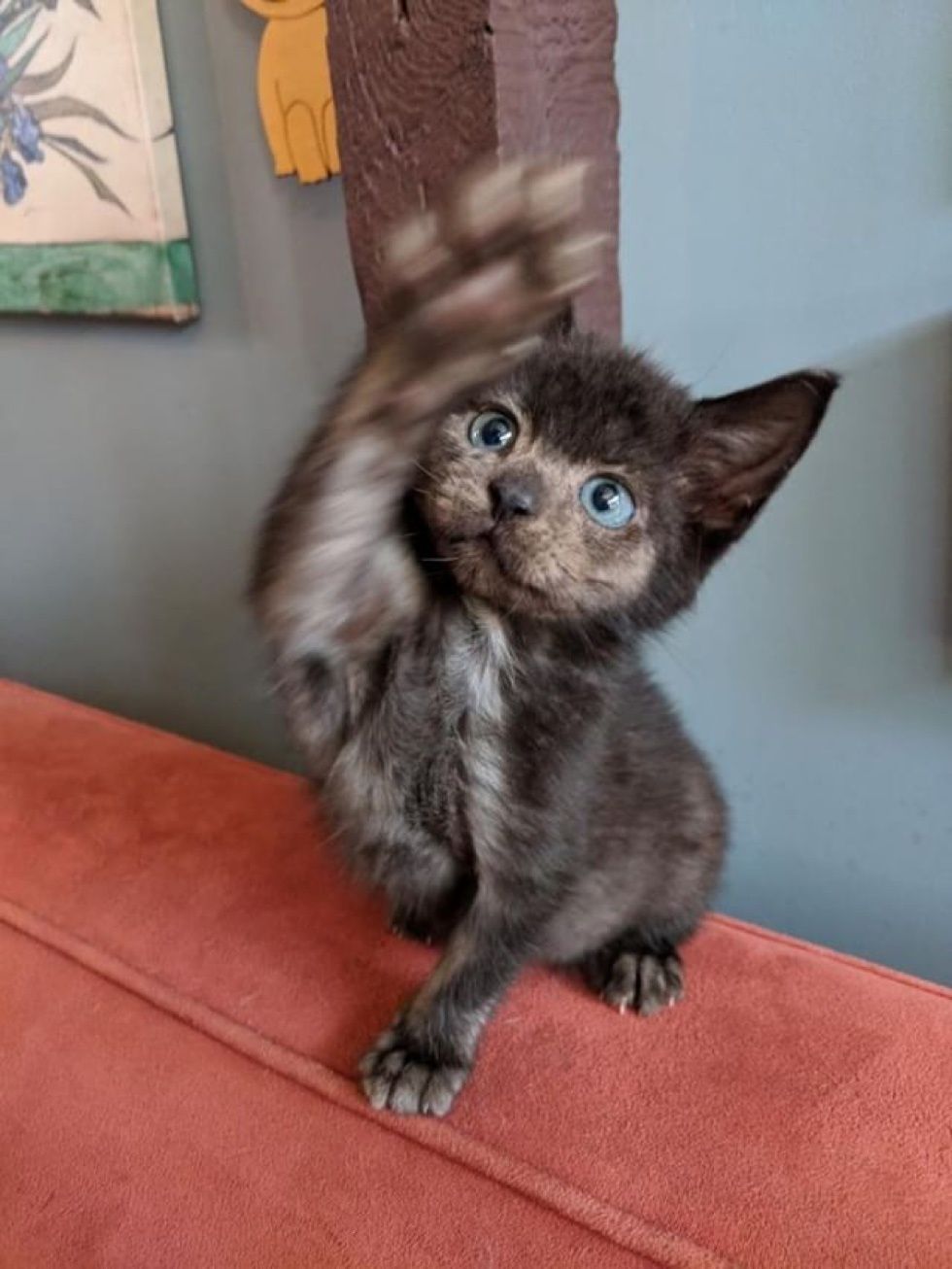 Shauna @ixluvxcats
Updates:
The kitty has found her forever home! She's now named Peju.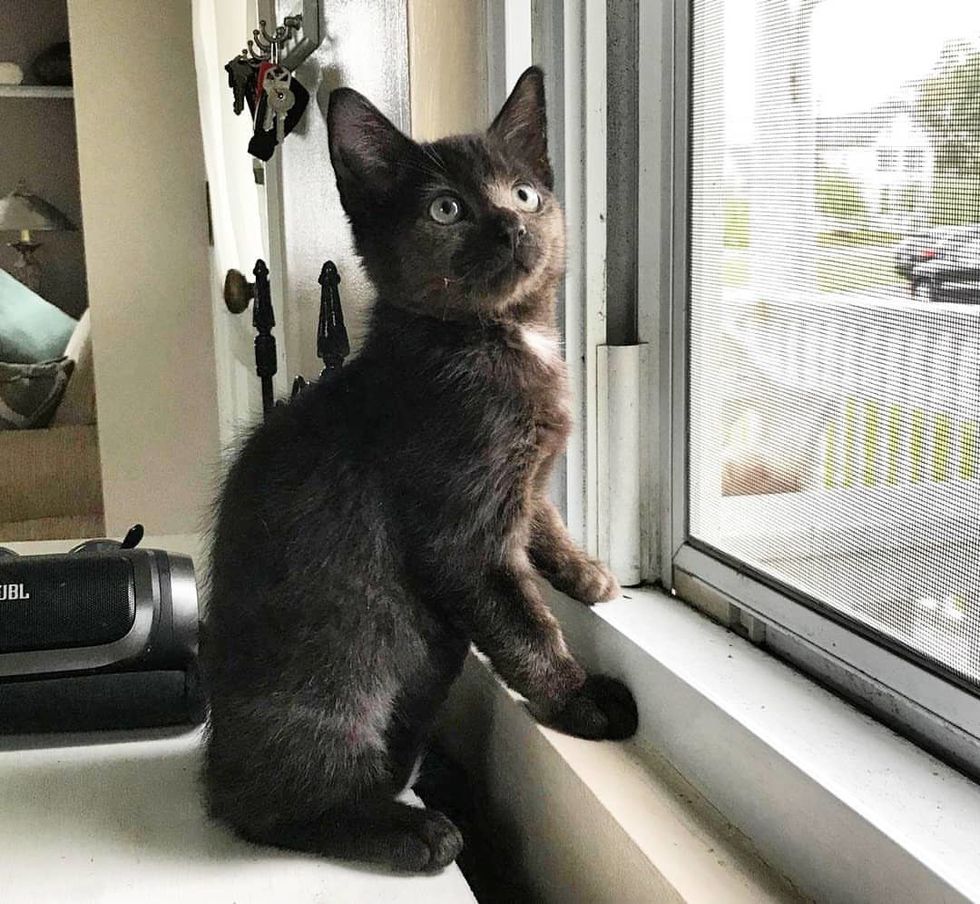 Shauna @ixluvxcats
Happy and loved!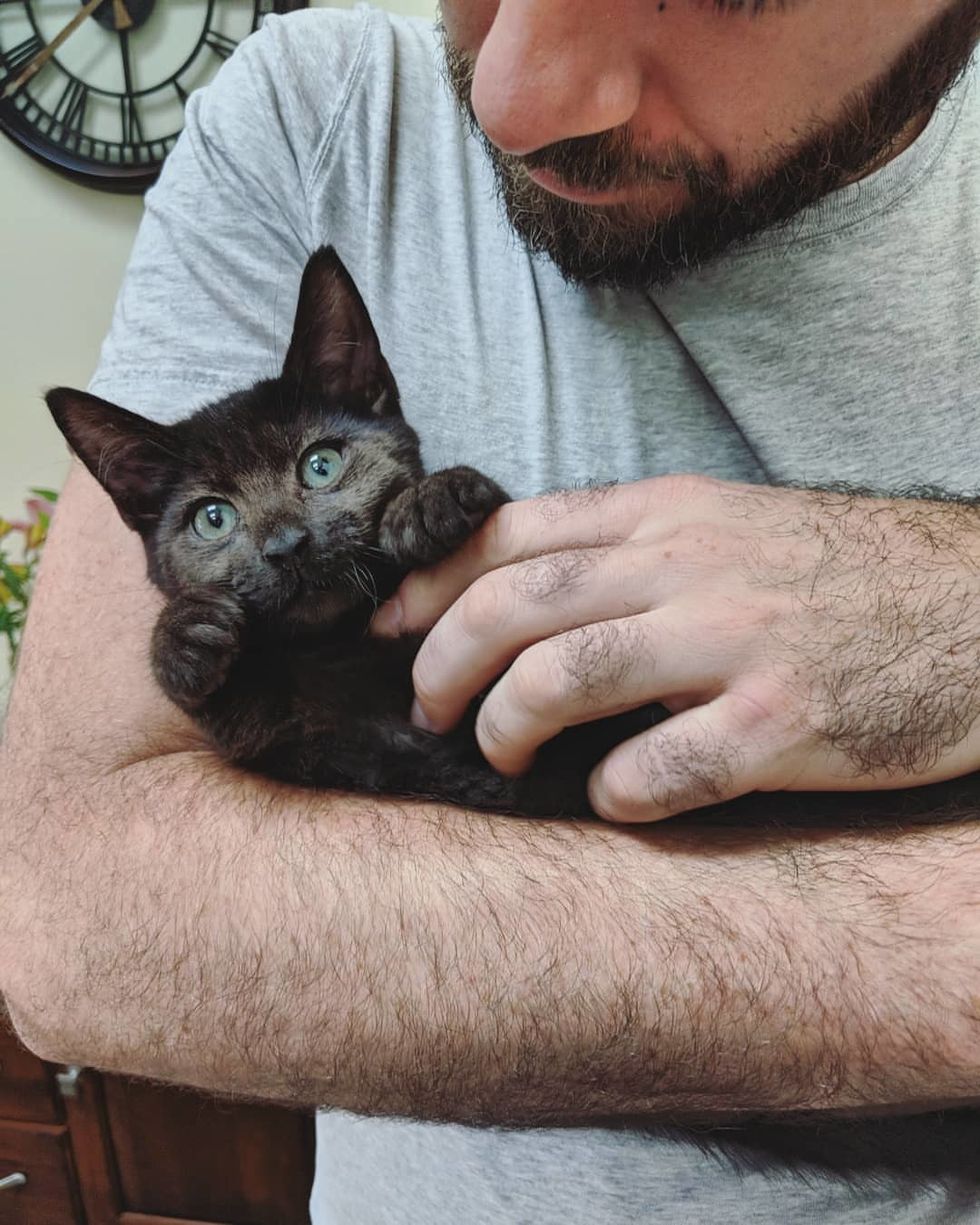 Shauna @ixluvxcats
Share this story with your friends. Follow Shauna's foster kitties on Instagram @ixluvxcats.

Related story: Kitten Found Stuck in a Cup, Leads Rescuers to Save His Entire Family