Four little kittens, just a few weeks old, were rescued from a city shelter. The runt named Benny was a fighter from the start.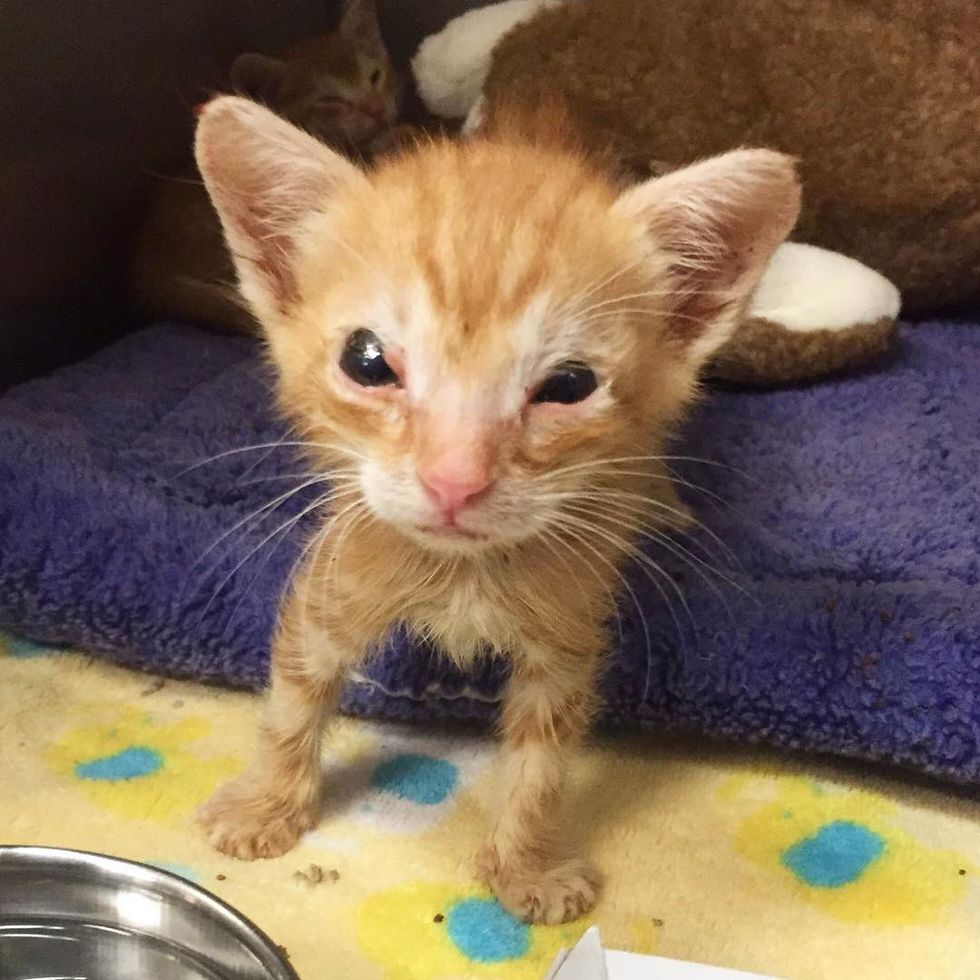 Tina @mycatbenny
Benny and his siblings came to the Kitten Nursery at Best Friends in Los Angeles two years ago for a second chance at life. One of the kittens didn't survive, but Benny, the tiniest of all, was determined to live.
He was born with a congenital condition called eyelid agenesis in which the eyelid doesn't form properly during development. His case was severe and he would require reconstructive eyelid surgeries when he was old enough.
However, Benny's road to recovery was particularly long. "He was sickly and didn't grow for the first two months," Tina, foster mom, told Love Meow.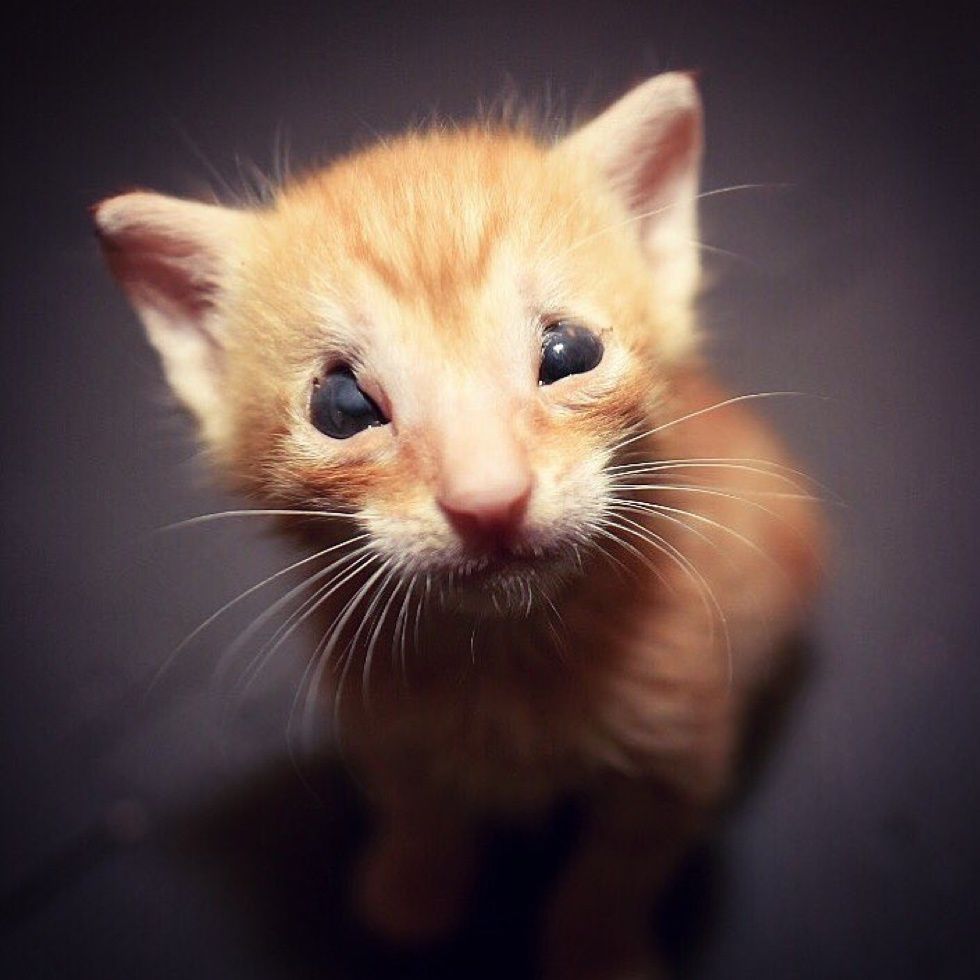 Tina @mycatbenny
The ginger boy was just half the size as his siblings. While the other two kittens began to improve and grow, Benny stayed tiny and had a hard time gaining weight.

There were worries that he might not make it, but Benny refused to give up and Tina was fighting alongside him.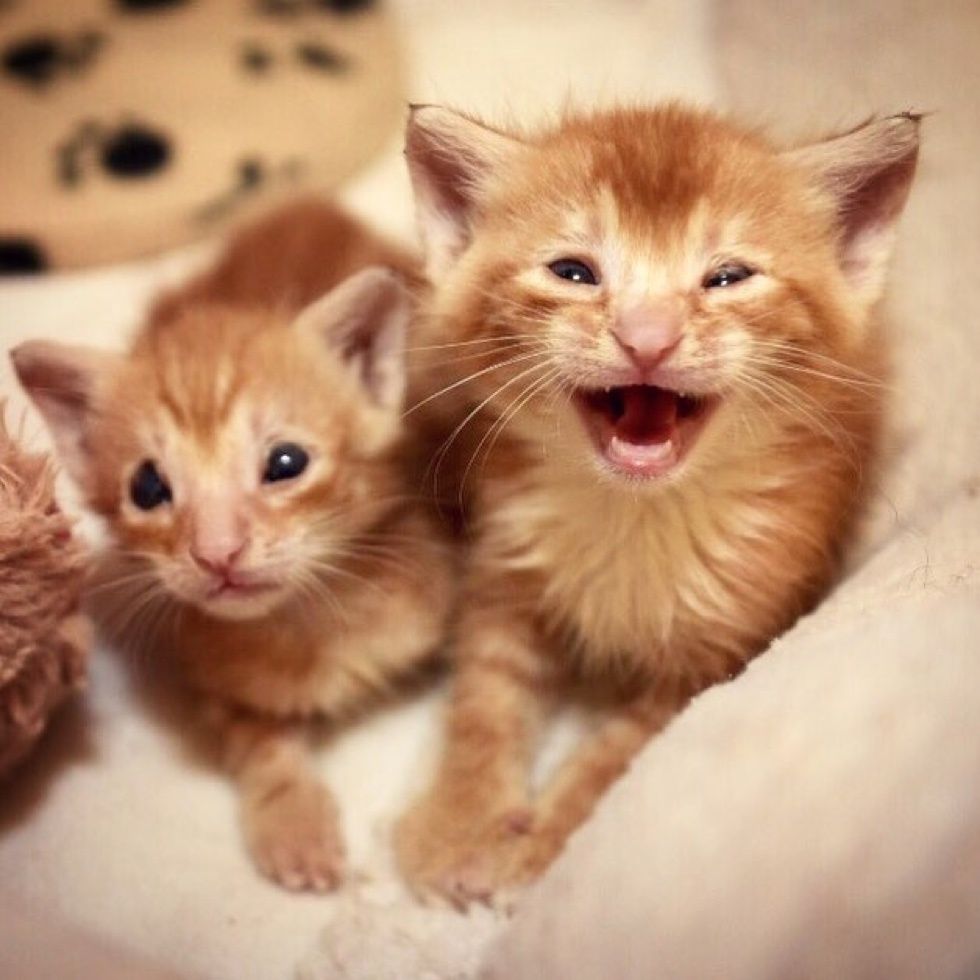 Tina @mycatbenny
After two months of round-the-clock feedings and countless sleepless nights, little Benny was nursed back to health and started to grow.
"We spent so much time trying to get him to thrive we ended up not being able to let him go," Tina told Love Meow.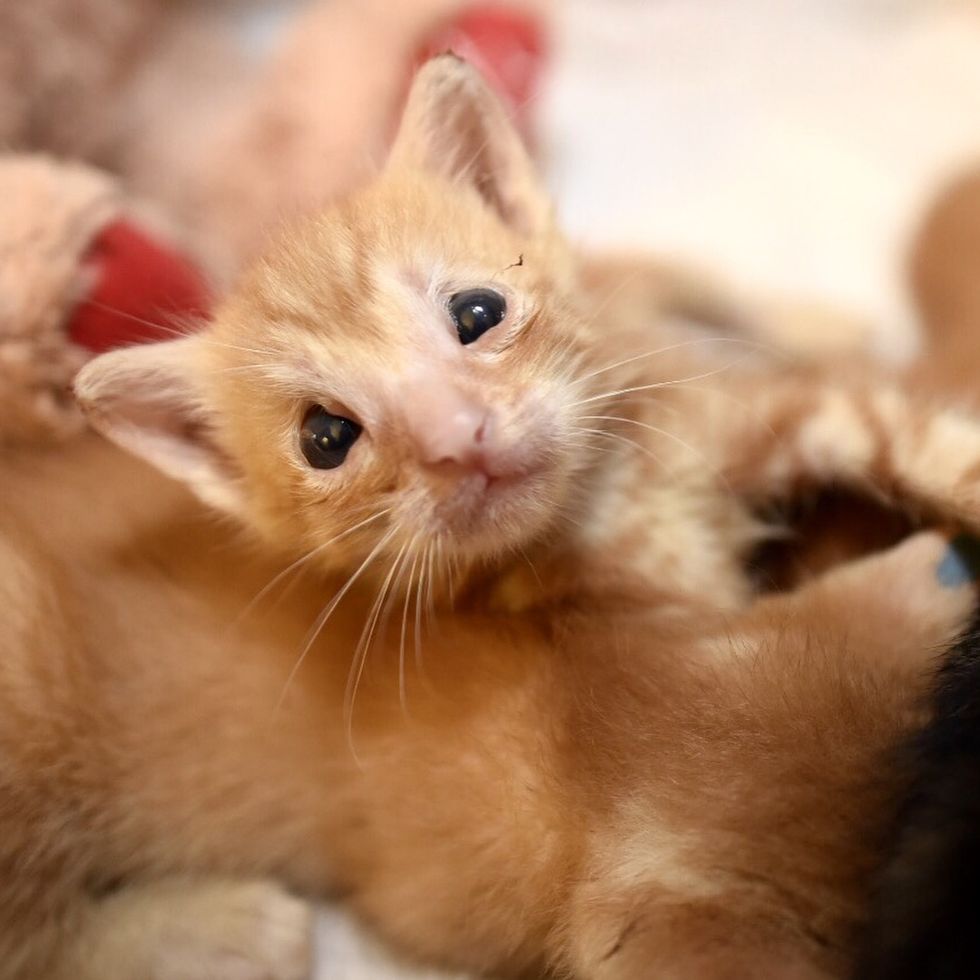 Tina @mycatbenny
Benny would need special care down the road, and they knew that they could provide for his medical needs.
"We waited until it was time for him to get neutered and put up for adoption before we realized there was no way we could let him go," Tina added.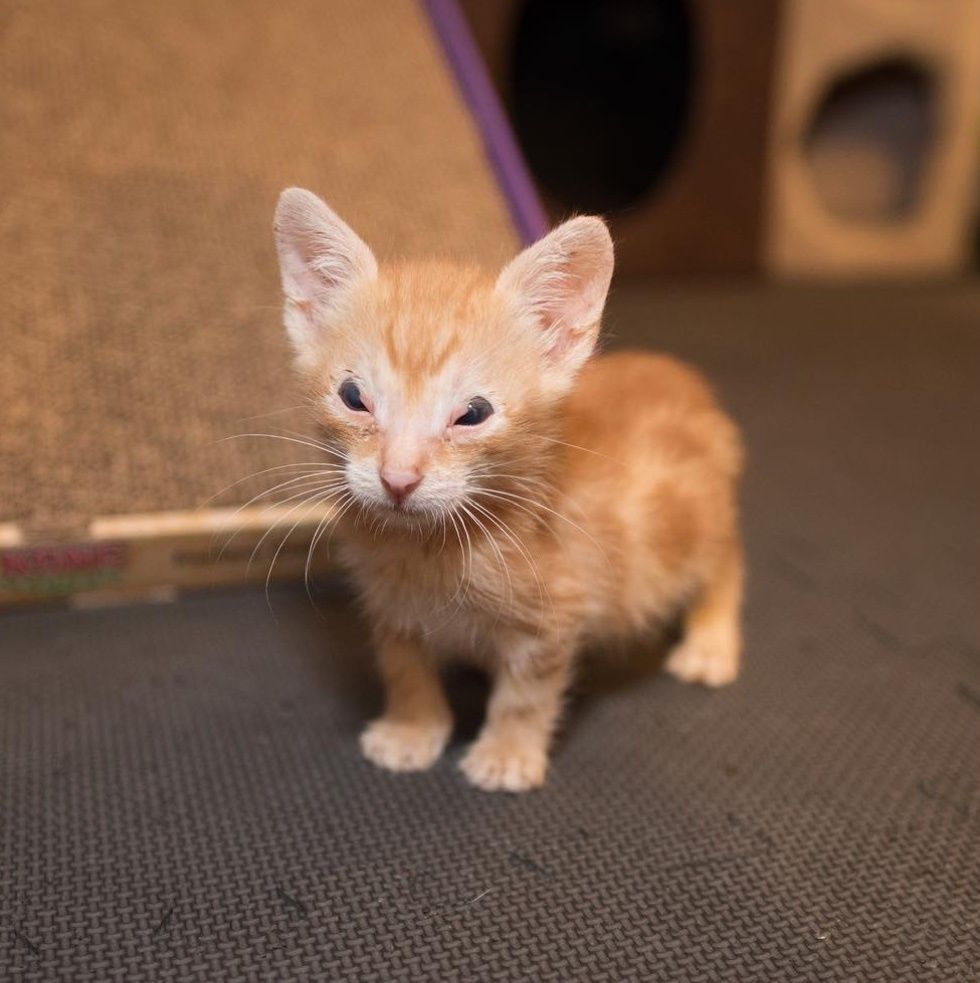 Tina @mycatbenny
"He had already won our hearts."
When Benny was nine months old, he had his first eyelid surgery and a follow-up surgery a couple of months later.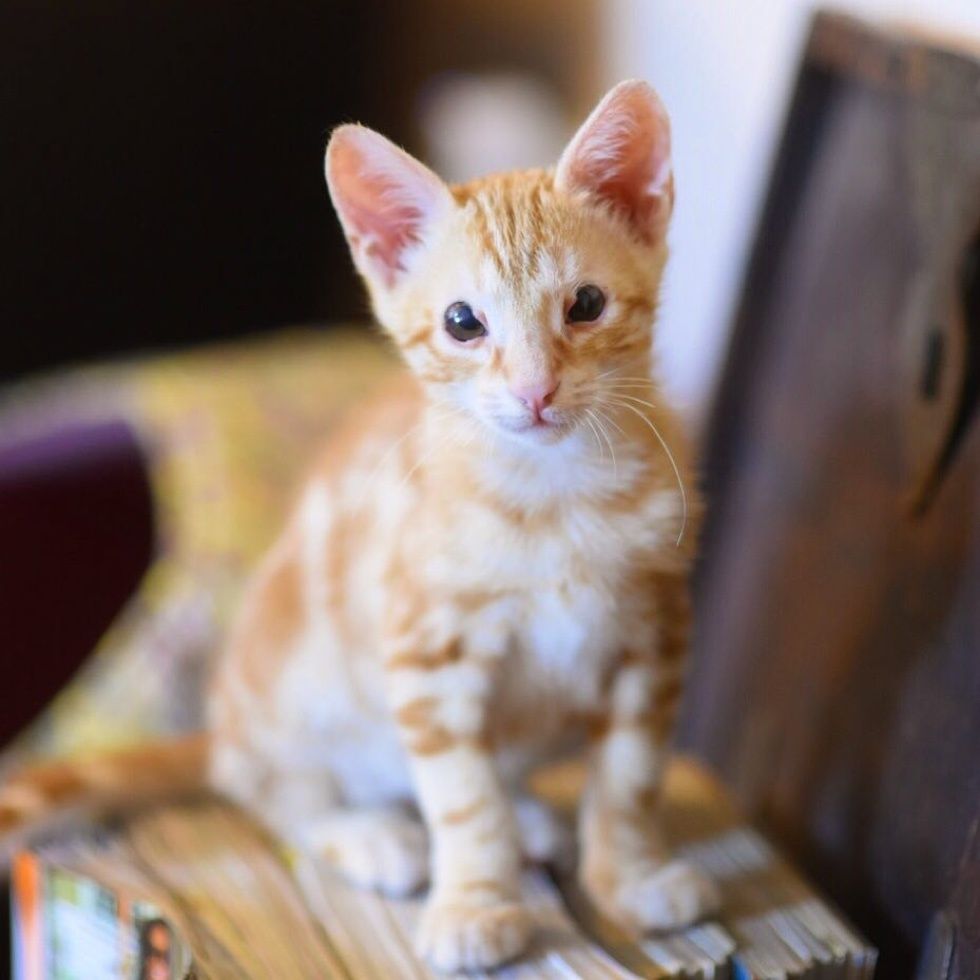 Tina @mycatbenny
"He did really well with the surgeries and went right back to his usual silly self as soon as the anesthesia wore off," Tina told Love Meow.

Benny had stitches around his eyes but the brave little guy resumed his regular antics and played with other cats as if nothing had happened. "He wasn't phased by any of it."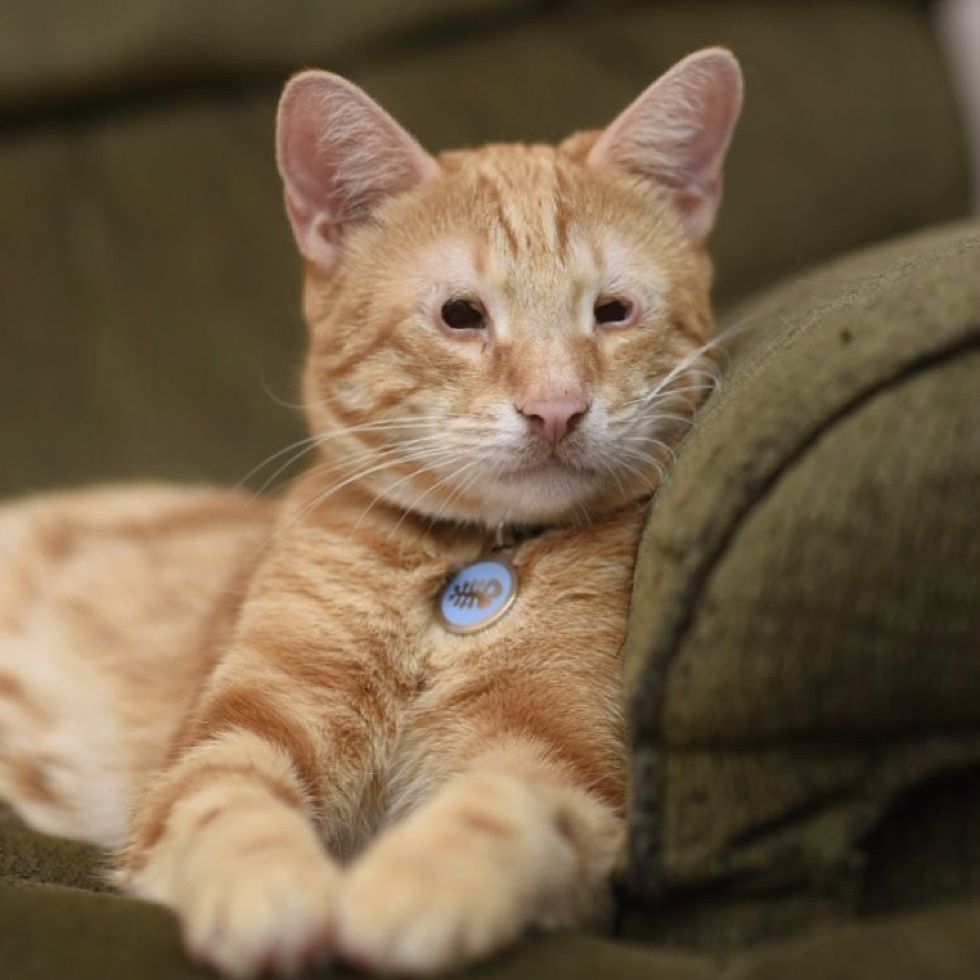 After the first surgeryTina @mycatbenny
If he's not wrestling or playing with his feline friends, he's demanding attention from his humans.
"He has always had a habit of climbing up my legs then on to my shoulders when I'm doing something and not paying attention to him," Tina told Love Meow.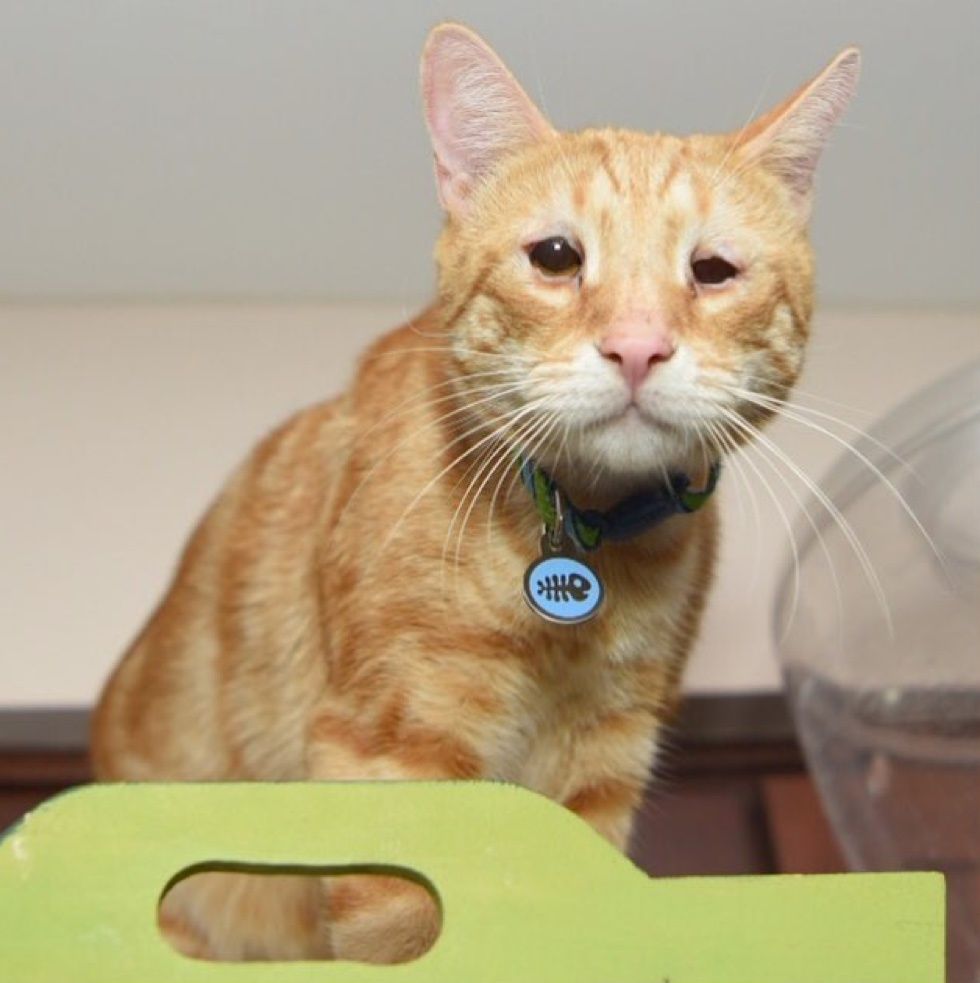 After second surgeryTina @mycatbenny
"The last few months, he's started cuddling again. He'll plop himself on my lap, roll on his back and ask for belly rubs."

Watch Benny's journey to forever home in this video:
"He's a really happy guy, very mischievous and a bit of a troublemaker and quite stubborn," Tina added.
"I think his stubbornness is why he survived. He never gave up."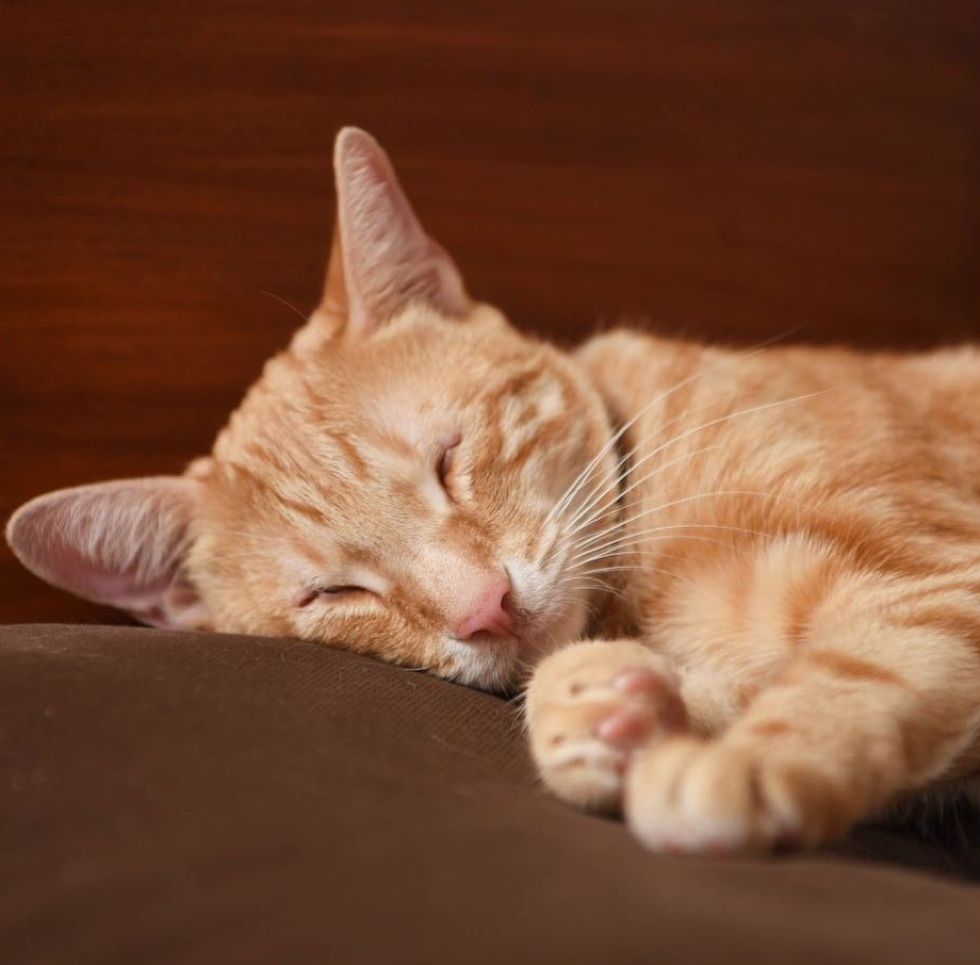 Tina @mycatbenny
Benny was tiny but mighty!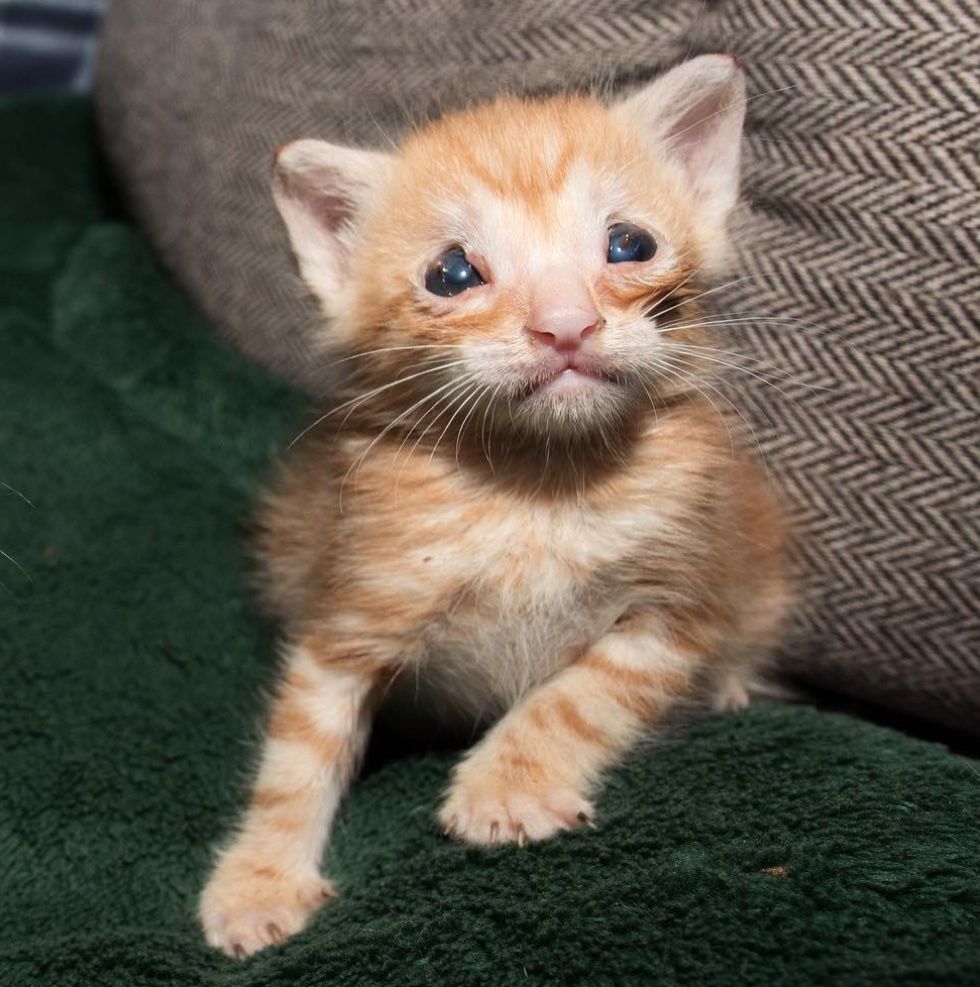 Tina @mycatbenny
He's two years old now, as happy as can be!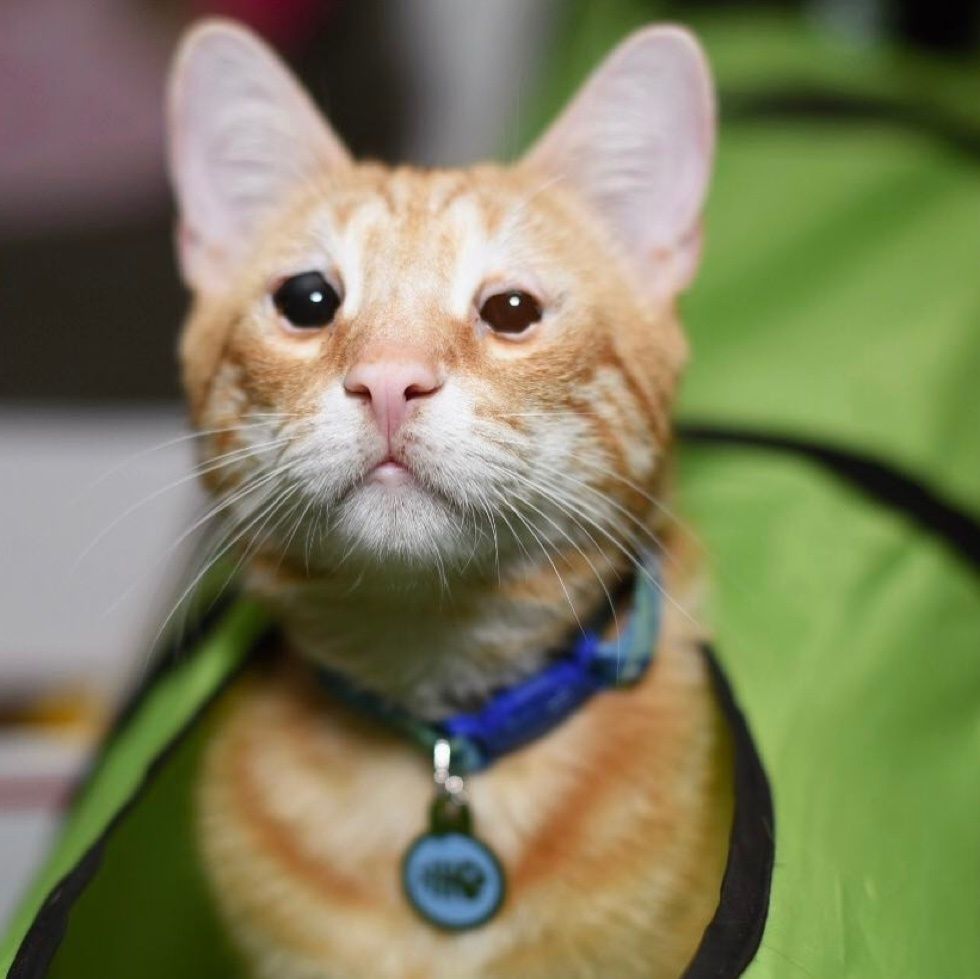 Tina @mycatbenny
Share this story with your friends. Follow Benny and his adventures on Instagram @mycatbennymycatbenny.
Related story:
Woman Found Blind Twin Kittens Who Have Each Other No Matter What