A tiny newborn kitten was found all alone on a street of Pasadena, California. She was cold and in desperate need of help.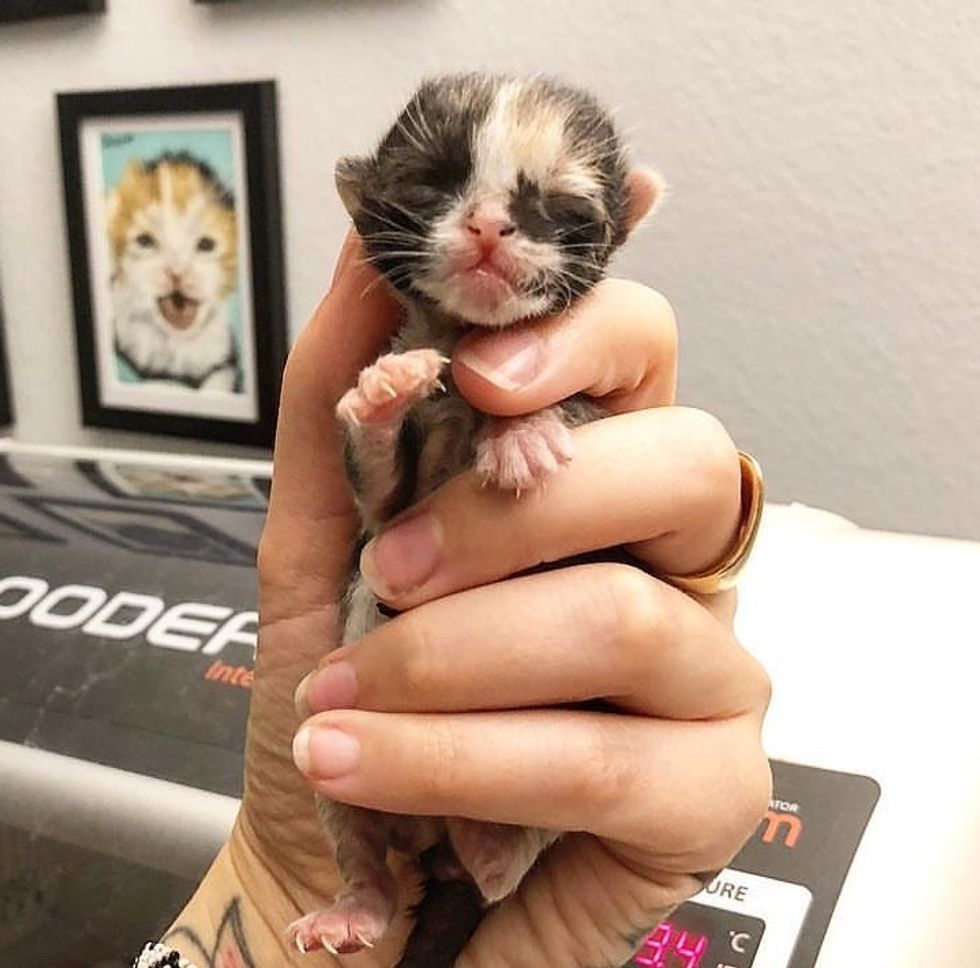 Hannah Shaw
The little orphan was brought into an animal shelter within hours of being born. She wasn't alert and was cold to the touch. Chris, a feline rescuer based in Los Angeles , immediately put her onto a heating pad to warm up. After about 10 minutes, the kitten slowly came back to life.

Knowing that a singleton this age wouldn't make it through the night without foster care, Chris reached out to Hannah Shaw ( Kitten Lady ), founder of Orphan Kitten Club , and asked if she could help.
Hannah and her rescue friend, Sonja Lueschen , wasted no time, hopped into her car and were off to Los Angeles to pick up the kitten. They brought along all the supplies, everything but the kitchen sink, so they could perform emergency feedings on the road if needed.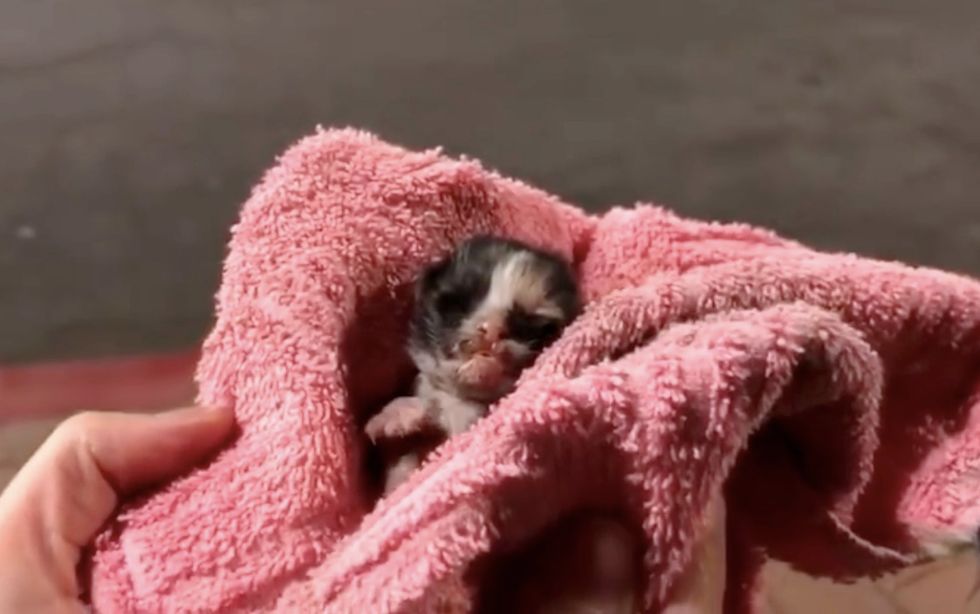 Hours after birth Hannah Shaw
Once she got the kitten from Chris, Hannah placed her on a heat source and slowly fed the feline baby, one drop at a time.
"These little ones can't regulate their own body temperature. At this age, they have no gag reflex. They're blind and they can't hear anything. The only thing that a kitten this age can do is move towards heat," Hannah said via YouTube .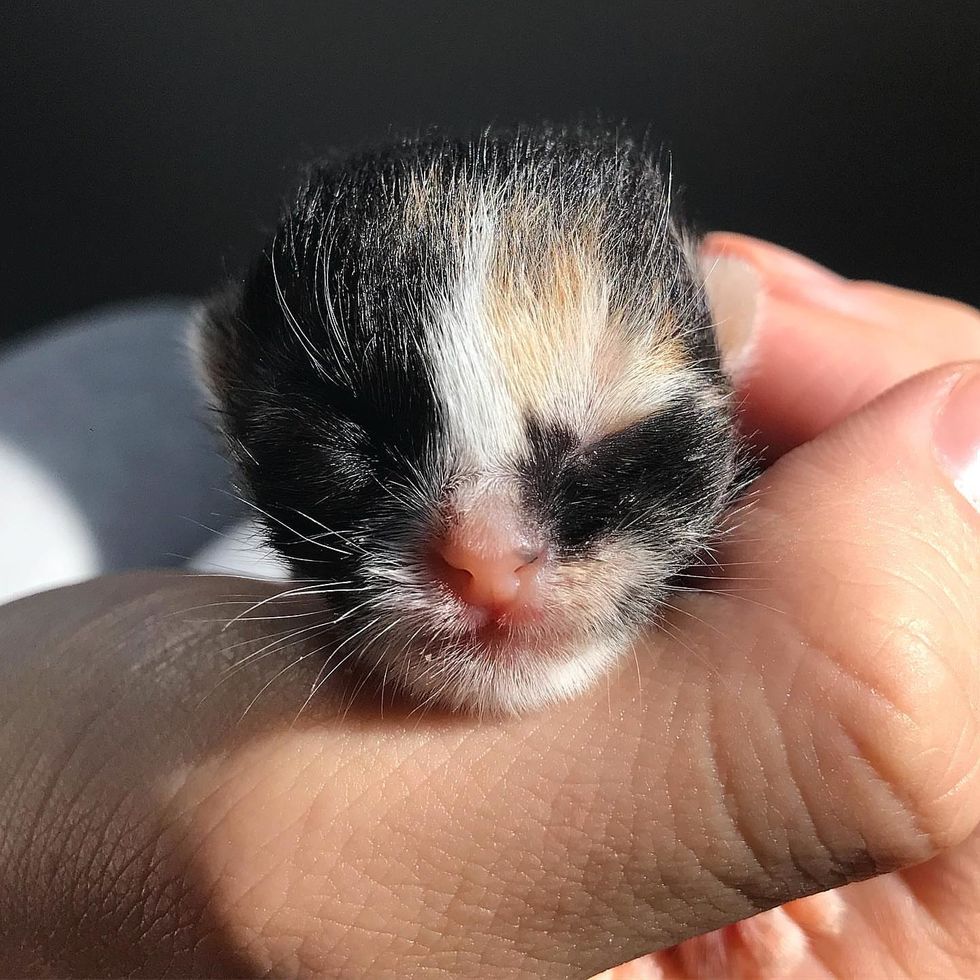 Andrew Marttila
The calico was covered in dust and filth. After getting her cleaned up with gentle wipes, she was placed in an incubator and fed every 1.5 hours overnight. They named her Rosalita.

Rosalita made it through her first and most vulnerable night of life, but she struggled to eat. At just 82 grams, the calico needed more help to get the nutrients vital for her survival.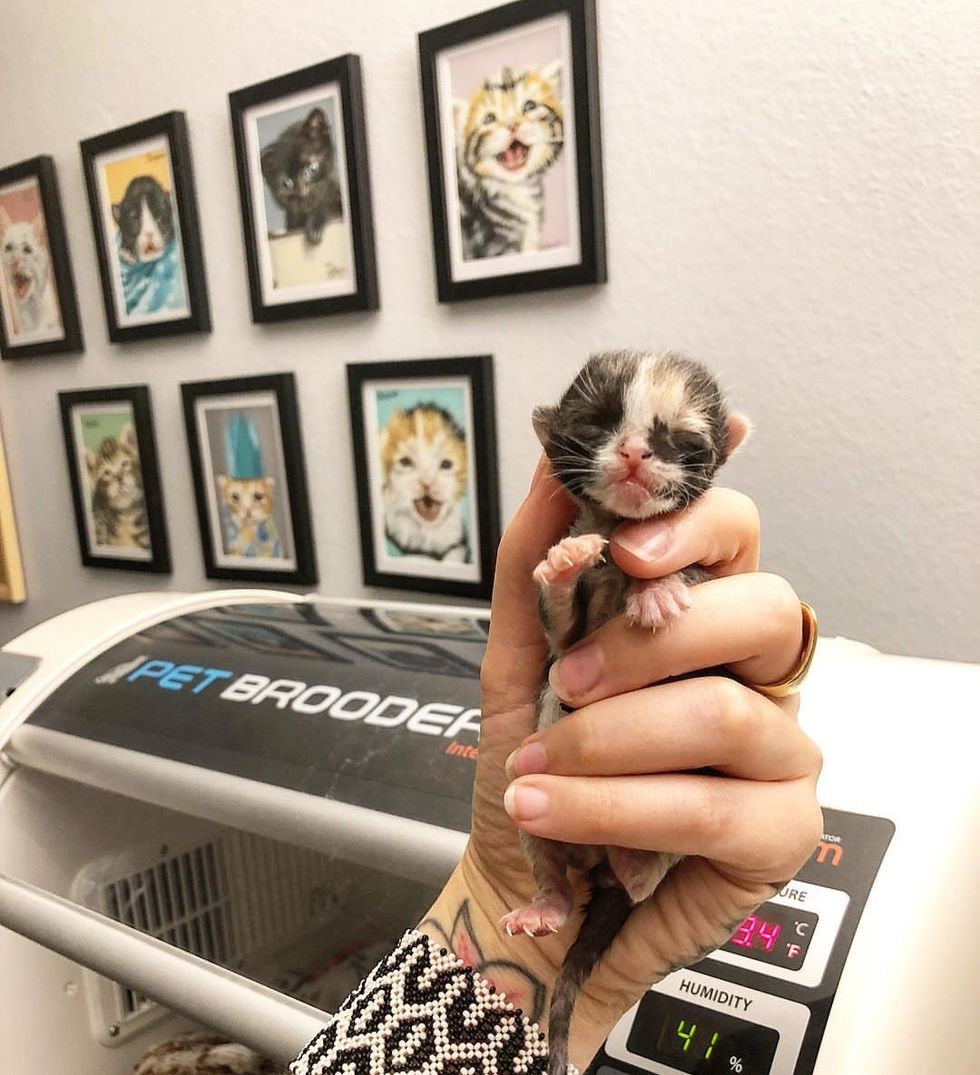 Hannah Shaw
"She dropped four grams overnight and I started her on tube feeding (a skill that an experienced caregiver, tech, or vet can show you)," Hannah said.

Over the next 24 hours, the kitten was on a 2-hour feeding schedule of diluted formula. With steady gains, Rosalita was back on track with weight and development and even learned to suckle all by herself.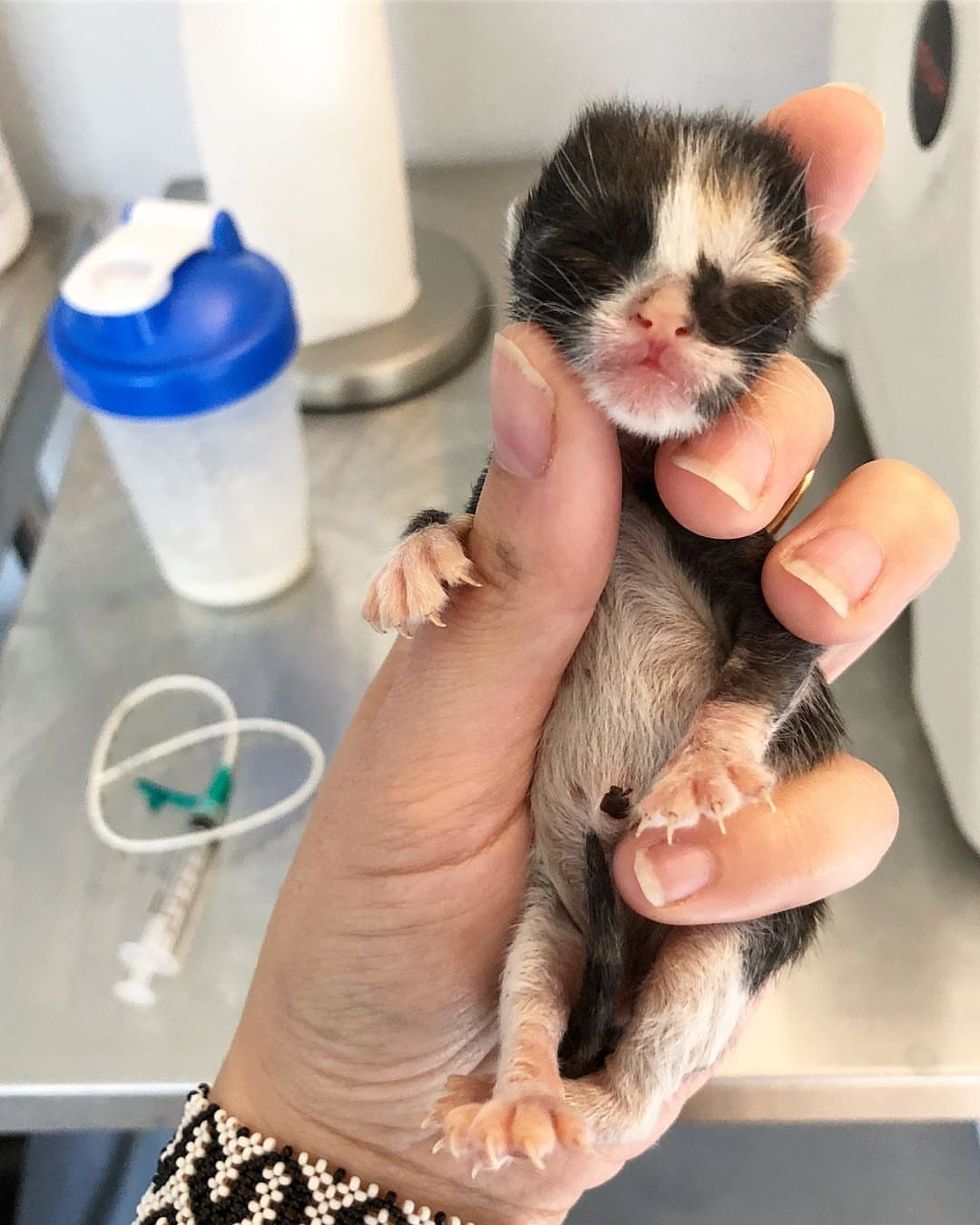 Hannah Shaw
That's when they knew she was going to thrive. Her belly was finally full and happy.

"To be an orphan is to be completely dependent on the kindness of a human hand. So many babies just like Rosalita, land in shelters, and without a foster parent to bring them home, are euthanized before the day ends," Hannah added. "If you find a kitten outside, please do everything you can to find the mom - and to TNR (trap-neuter-return) the cats in the area."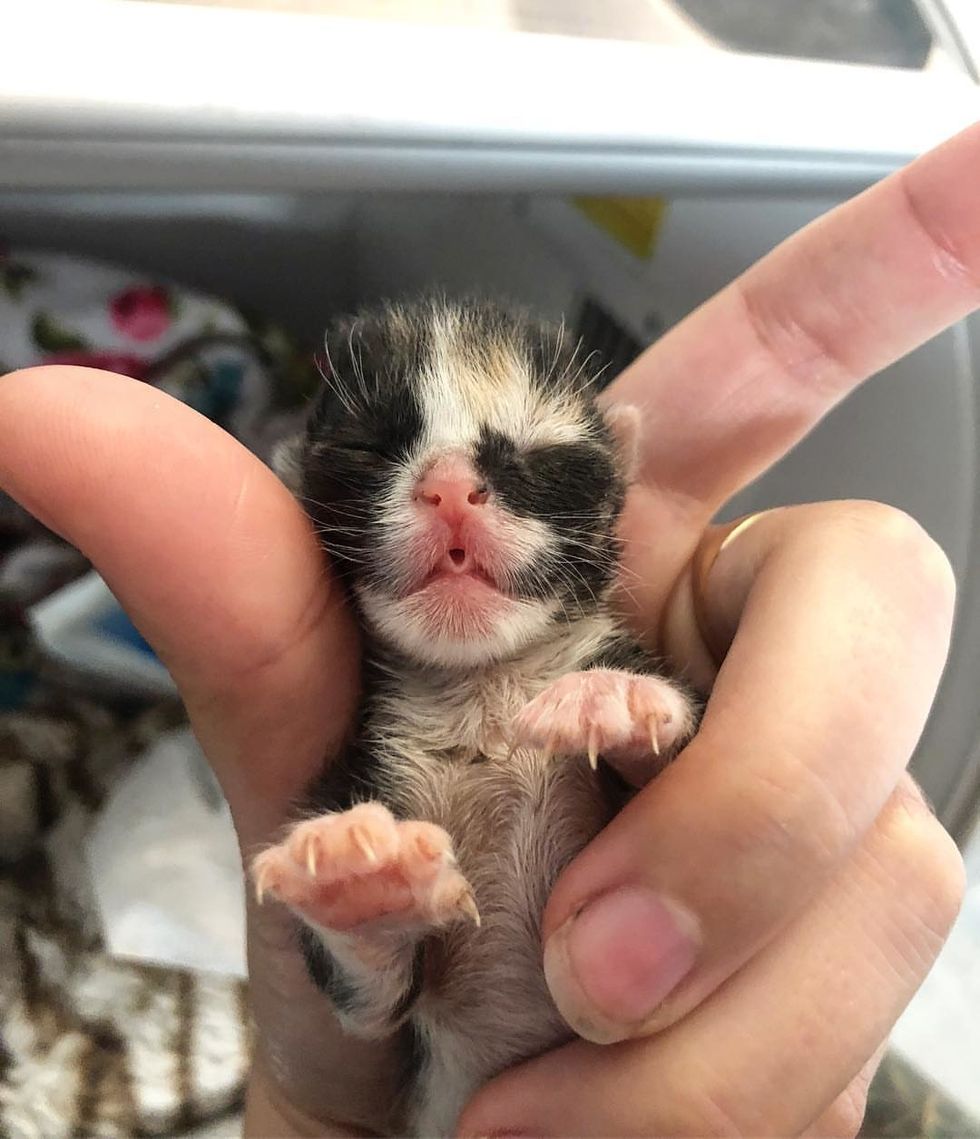 Hannah Shaw
"Neonatal orphans are the most at-risk feline population in shelters because of the care they require; they aren't hopeless, but their hope is entirely contingent upon the willingness of the community to quickly step in and be their surrogate," Hannah said.

"I believe this is a crisis that can be solved if enough people realize that their compassion is needed, and that they have what it takes."
At 10 days old, Rosalita had doubled her birth weight.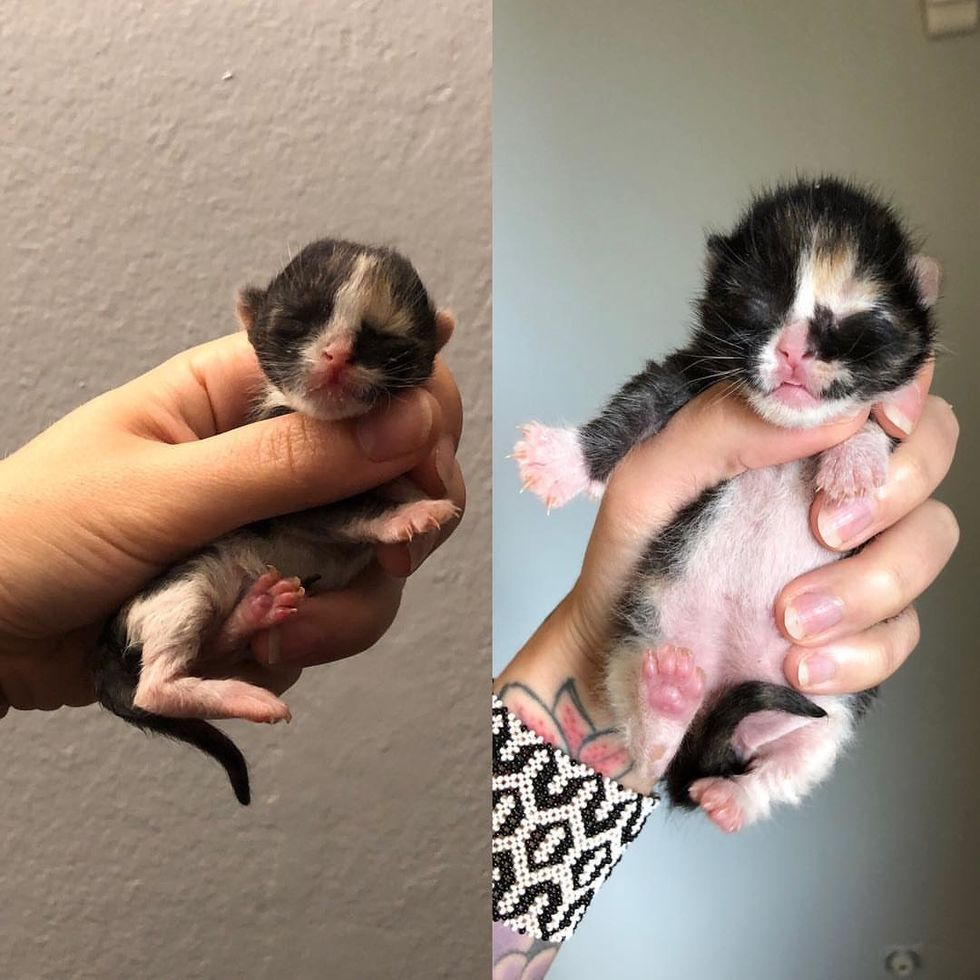 0 days old vs 10 days old Hannah Shaw
Just a few days ago, the calico girl reached yet another milestone when she opened her eyes for the first time.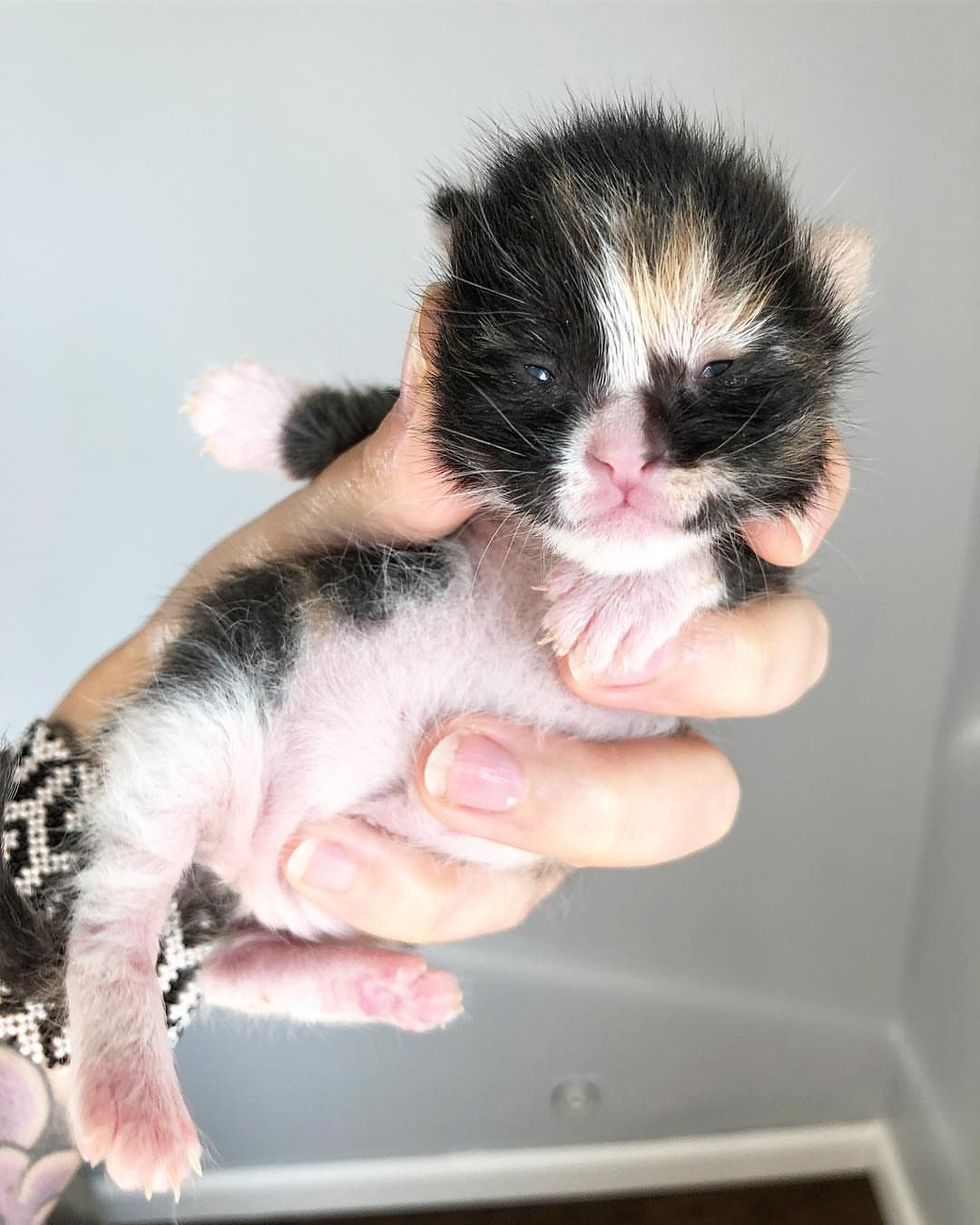 Eyes open! Hannah Shaw
Rosalita, now at two weeks old, is chunky with a kissable round belly and likes to show off her pink toe beans and gorgeous tricolored face.
The kitten, who was found cold and dirty, is now taking the world in stride. "I'm so excited to watch her bloom."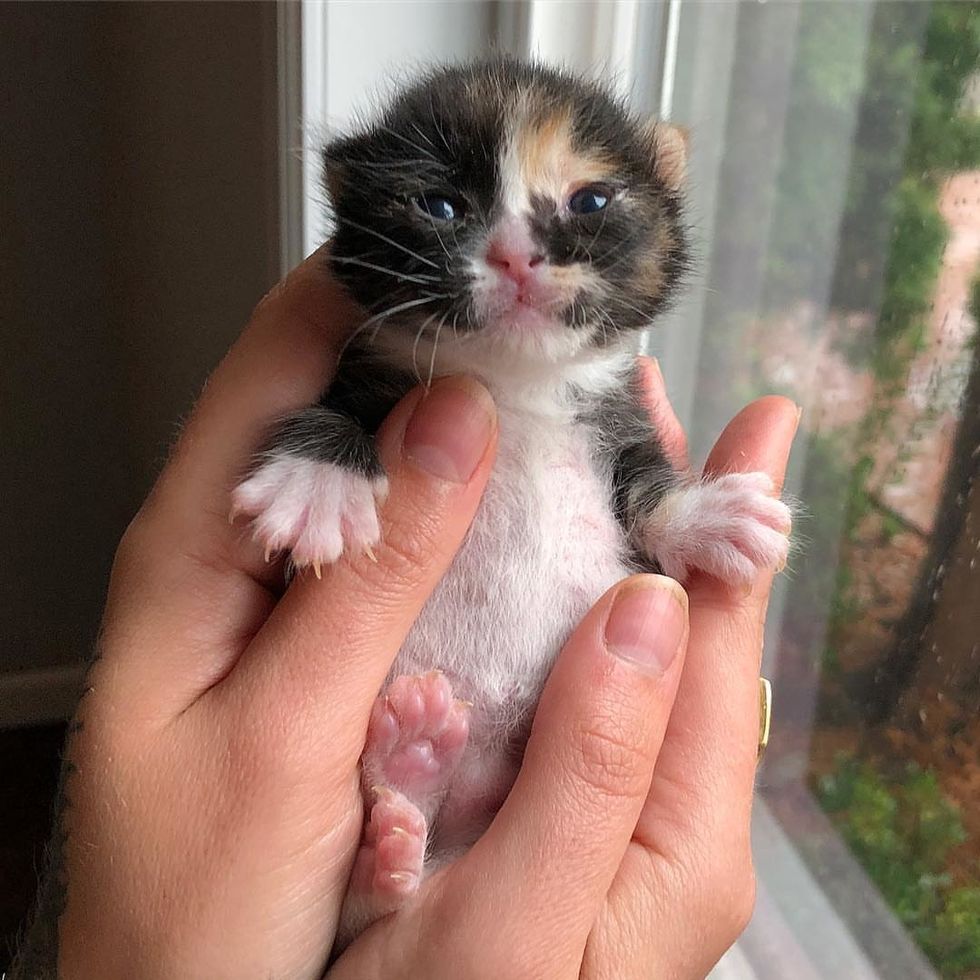 Rosalita now! Hannah Shaw
Follow updates on Rosalita on Facebook and Instagram . If you would like to support their rescue efforts, click here to see how you can help .
Share this story with your friends.
Related story: Tiny Kitten Brought To Store in Tissue Box Gets Her Life Turned Around With Love