A palm-sized orphaned kitten found herself in a tissue box at a pet supply store, squeaking for her mother. A rescuer rushed to save the tiny ball of fur and brought her back from the brink.
Meet Hanky!
Hannah Shaw @kittenxlady
A week ago, a local Petco received a tiny kitten in a tissue box that someone brought into the store. They didn't get much information about the kitten but knew that she was desperately in need of care and TLC.

Hannah Shaw (@kittenxlady), an avid cat rescuer and founder of Kitten Lady, learned about the little one's plight and immediately went to her rescue.
"She was dropped off by a customer who found her and brought her in a tissue box. Petco isn't set up to care for orphan kittens—so they called me and I came as fast as I could," Hannah told Love Meow.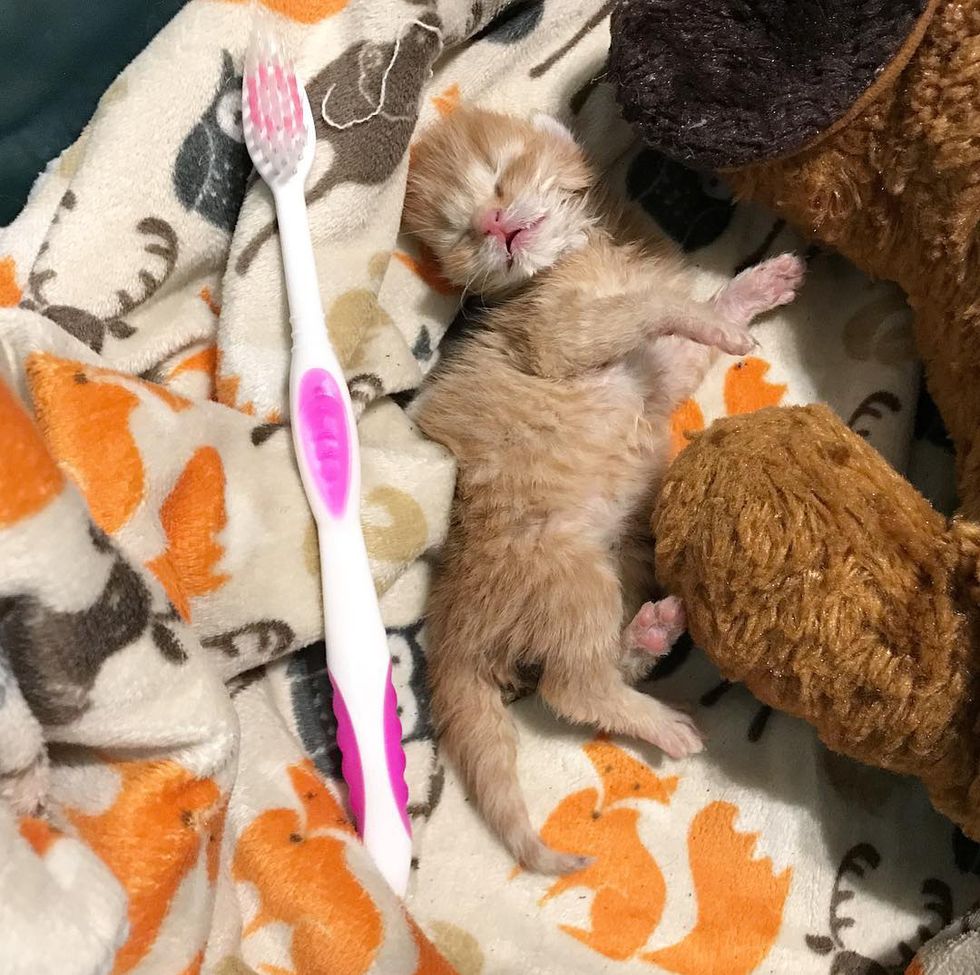 Hannah Shaw @kittenxlady
"She was about four days old and 80 grams (1.7 pounds) — a tiny peanut. She was very dehydrated and covered in fleas, which is dangerous, as kittens can't afford to lose any blood when they're this little."
Hannah gently washed off all the fleas and filled her tummy with good, nutritious food. The sweet kitten began to purr. "After two meals, bathtime, and a warm bed, she started to feel safe here."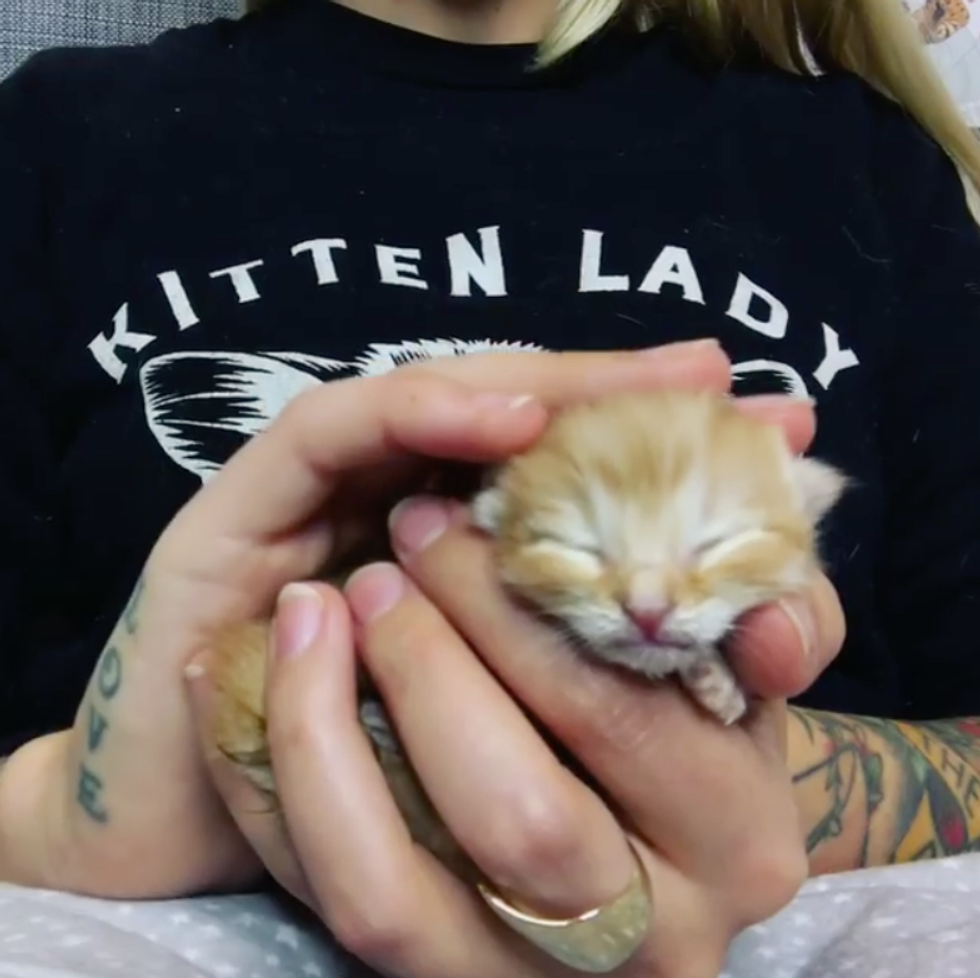 Hannah Shaw @kittenxlady
The little feline started putting on weight and getting stronger. She was eating like a champ and loving the warmth and snuggles from her caregivers.

Getting some love and TLC from Foster Dad, Andrew Marttila (@iamthegreatwent).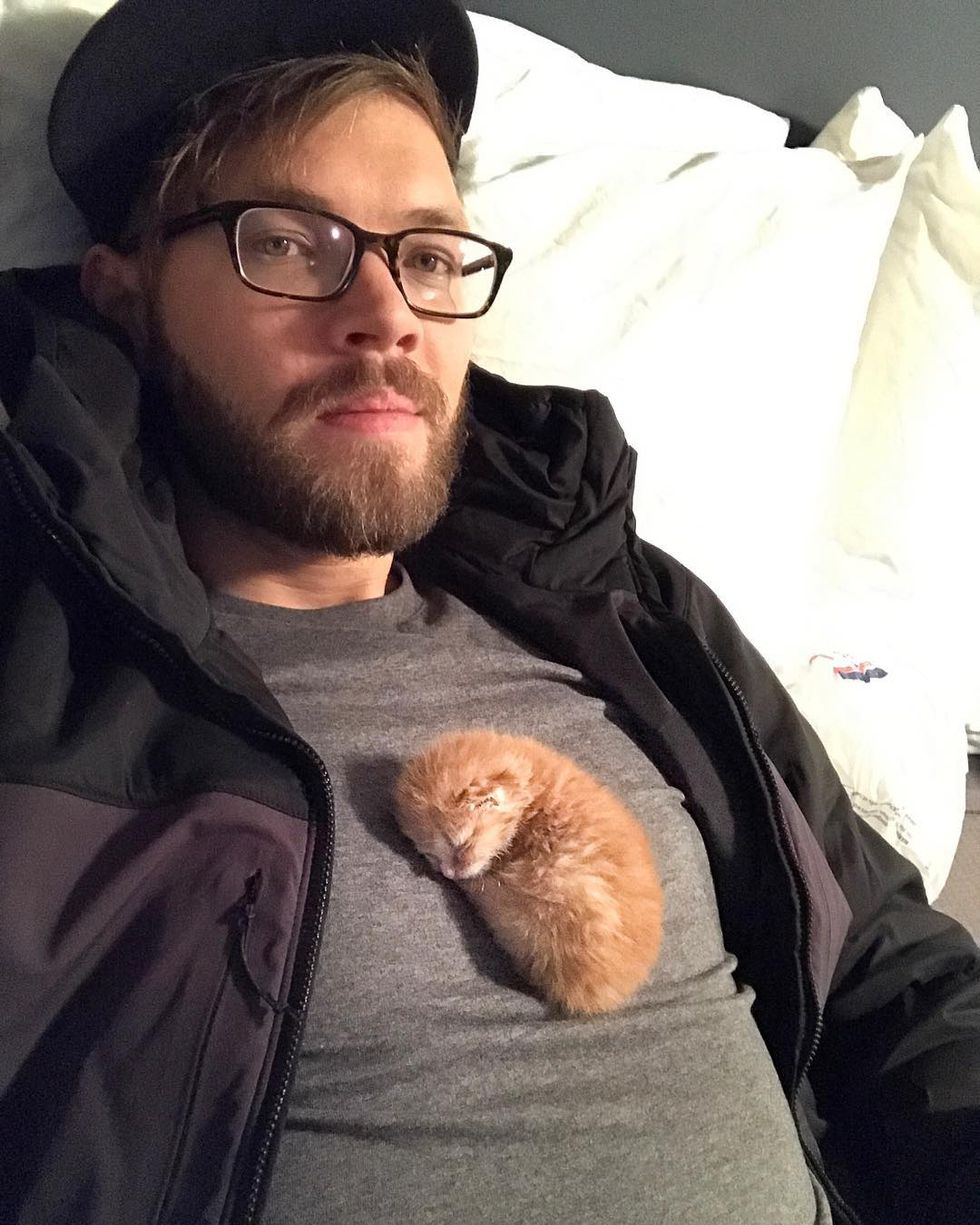 Andrew Marttila @iamthegreatwent
"After a big meal, Hanky prefers not to go right to bed—instead, she likes to make biscuits in my hands for a bit, and fall asleep mid-cuddle," Hannah said.
(Scroll down for updates)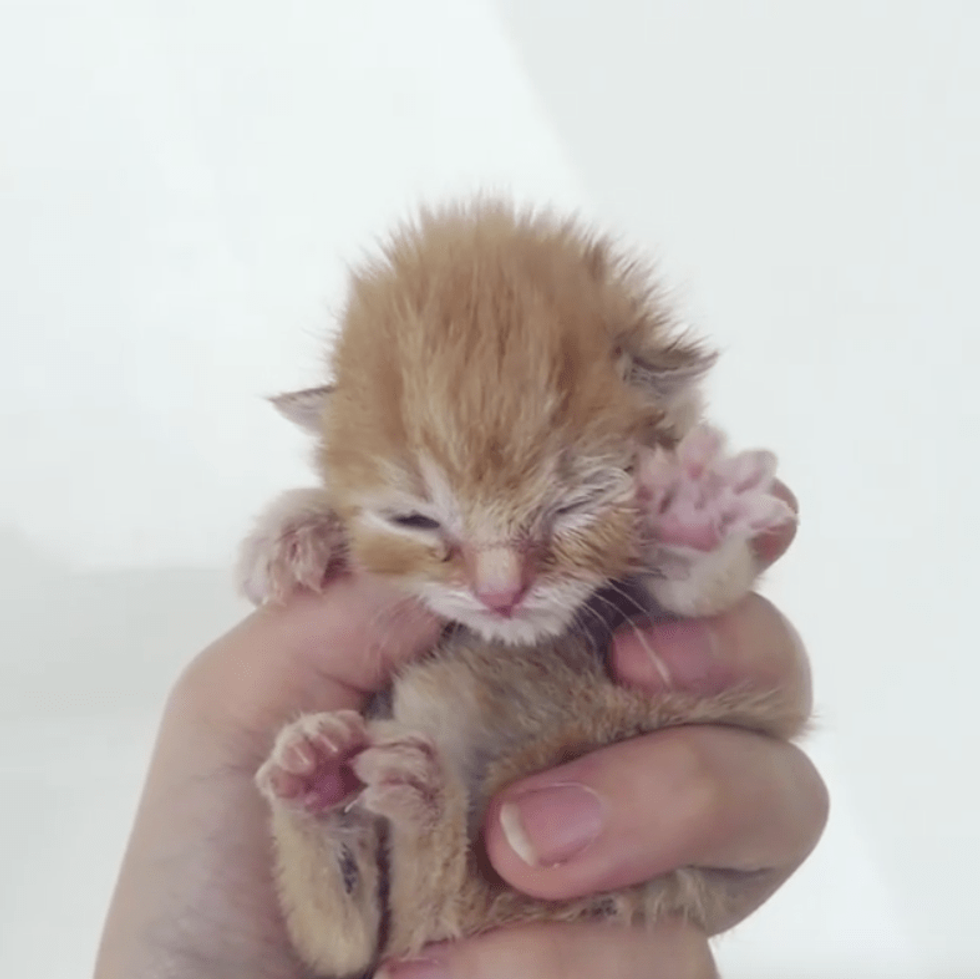 Hannah Shaw @kittenxlady
"She's small for her age but has a fighting spirit and already purrs every time she is held. It's hard to believe how much sweetness can be packed into a tiny palm-sized life."

The tiniest purrito :).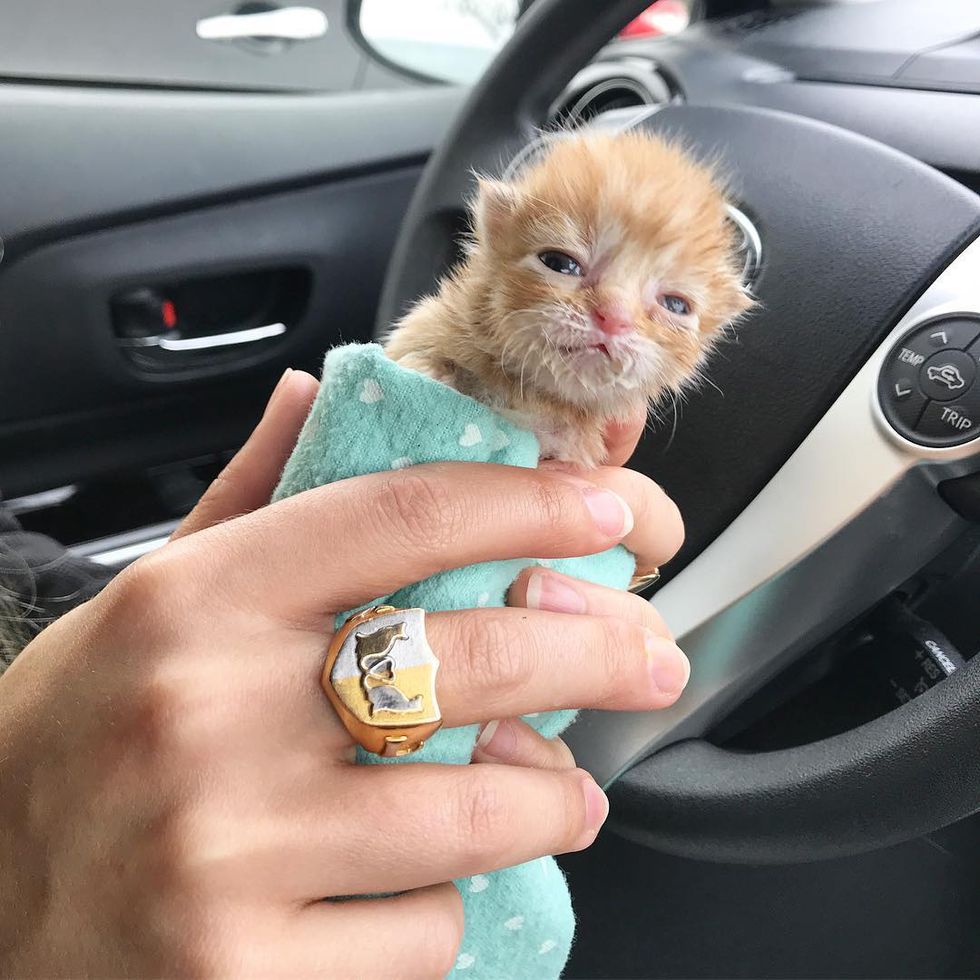 Hannah Shaw @kittenxlady
A few days later, her eyes were wide open.
Waking up from a nap.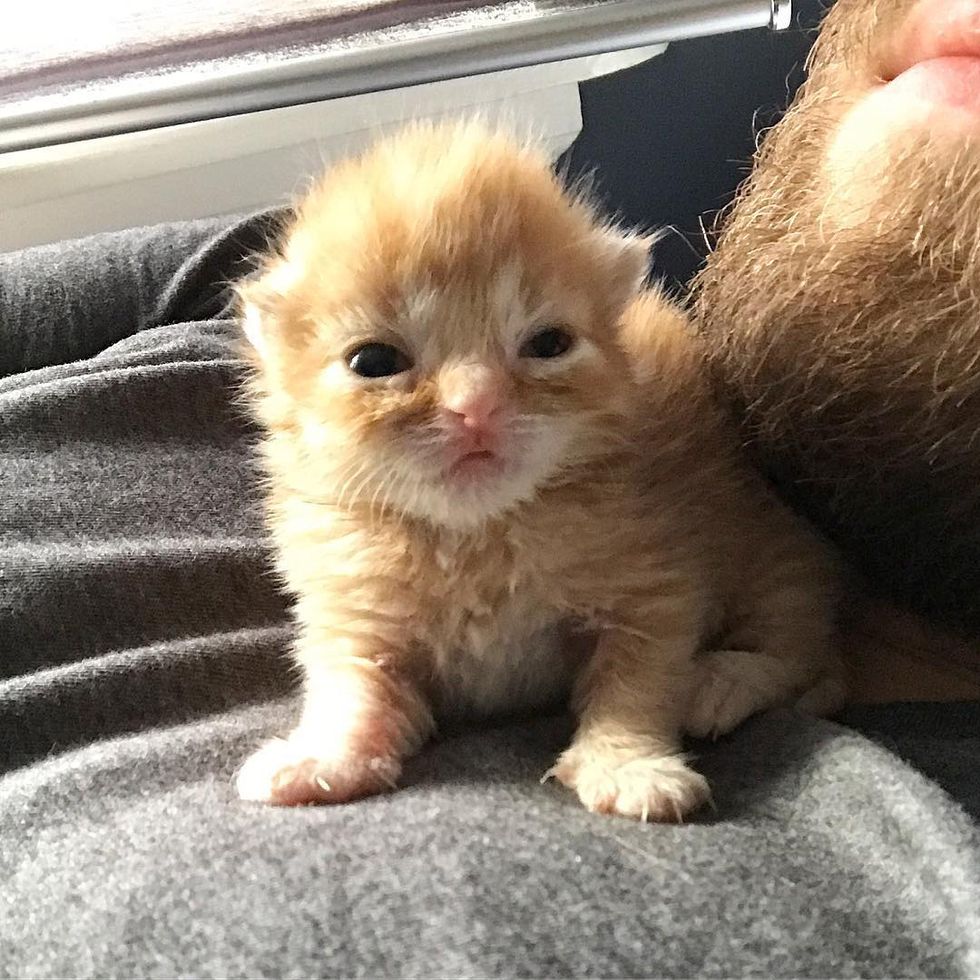 Andrew Marttila @iamthegreatwent
When they first met her, they thought the little ginger was a boy until later, they confirmed that the sweet fur baby was a girl.
"She was so small when she was brought in a tissue box and found, so we named her Hanky (Hank for short)," Hannah said. "We love her name and she will still be our Hanky Hank."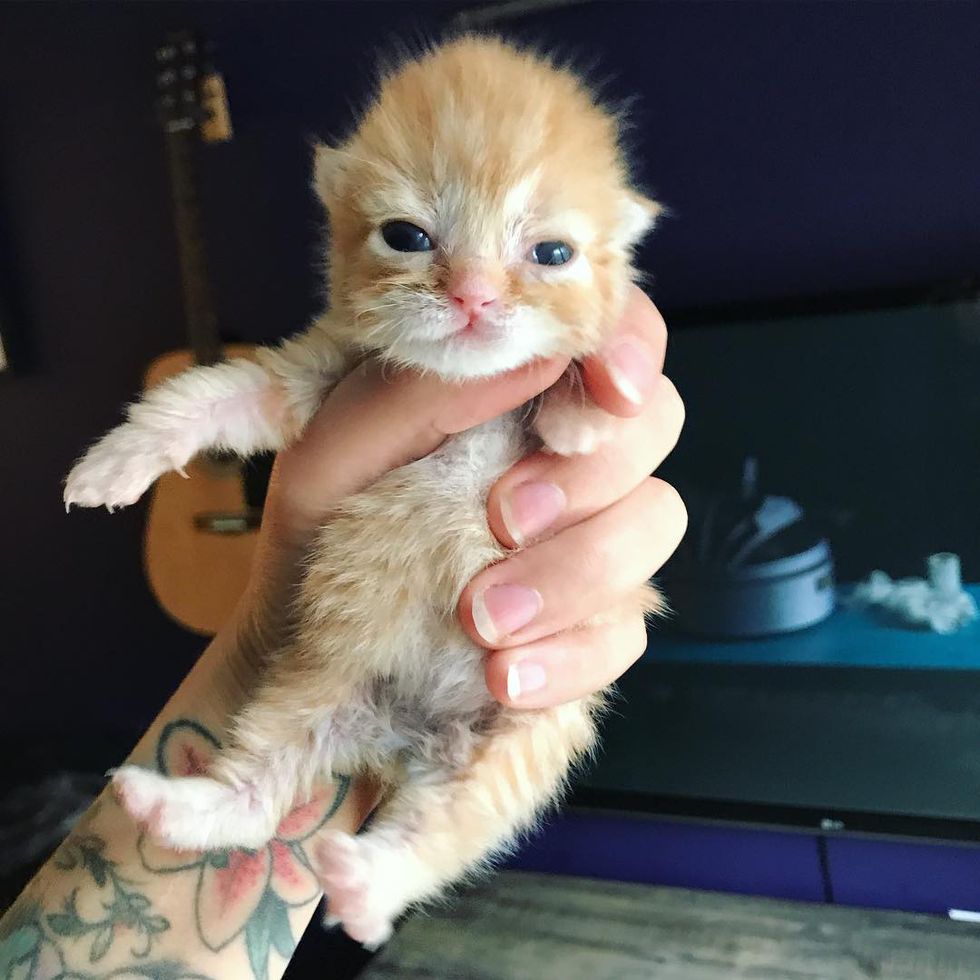 Hannah Shaw @kittenxlady
Making biscuits after a big meal.
Those adorable micropurrs!
Updates:
Hank the little fighter!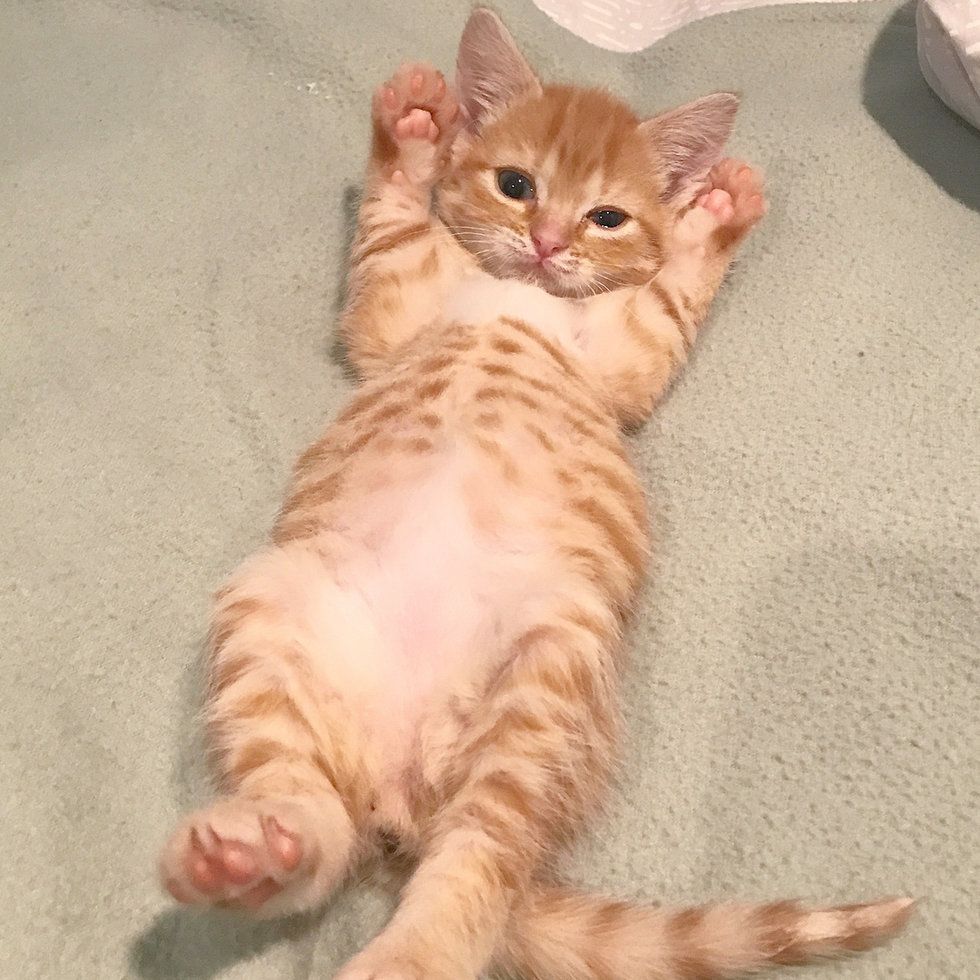 Hannah Shaw @kittenxlady
Hank met Kodi the kitten, and the two just hit it off. Soon they became inseparable friends.

They went to their forever home together!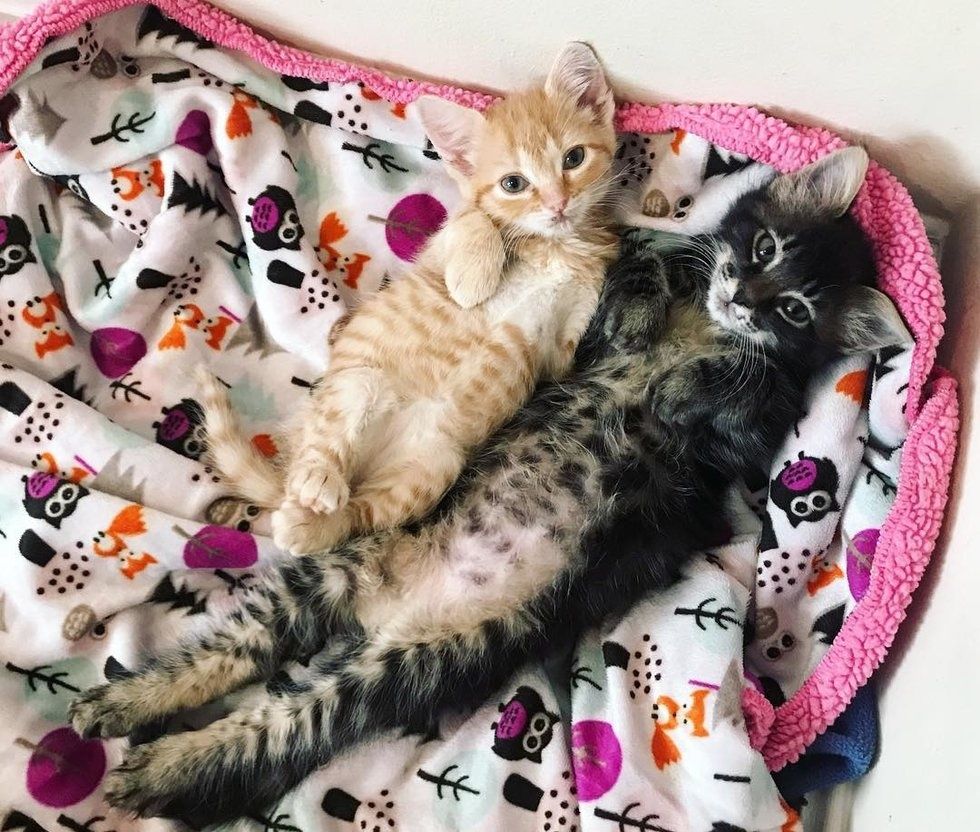 Hannah Shaw @kittenxlady
Look at them now!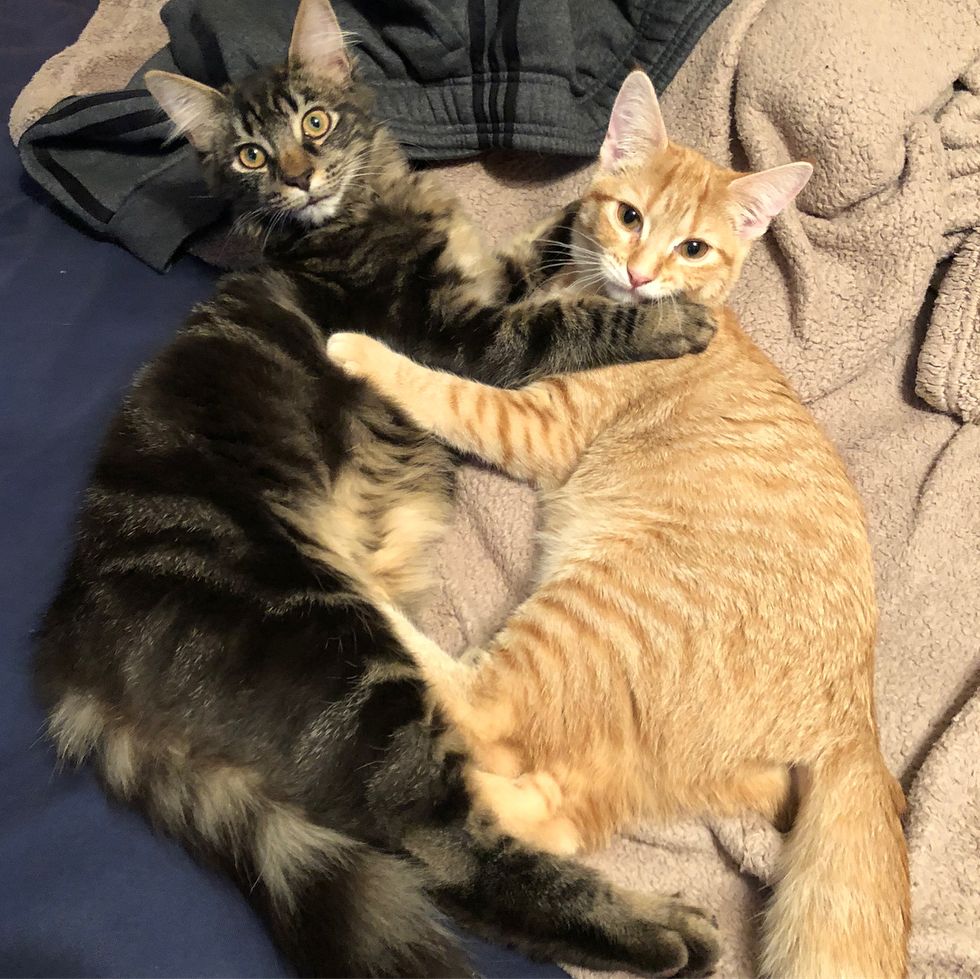 Hank and Kodiak @hank_and_kodi
Share this story with your friends. Follow Hank and Kodiak on Instagram. If you would like to support their rescue efforts, click here to see how you can help. Follow Kitten Lady on Instagram and Facebook.

Related story: Cat Comforts Orphaned Kitten and Teaches Him How to Cuddle Every Day