A little 6-week-old kitten was found on the streets and taken to a rural shelter outside of Gainesville, Florida. The kitten's fate became uncertain until a woman took him out of the shelter into a foster home.
Meet William!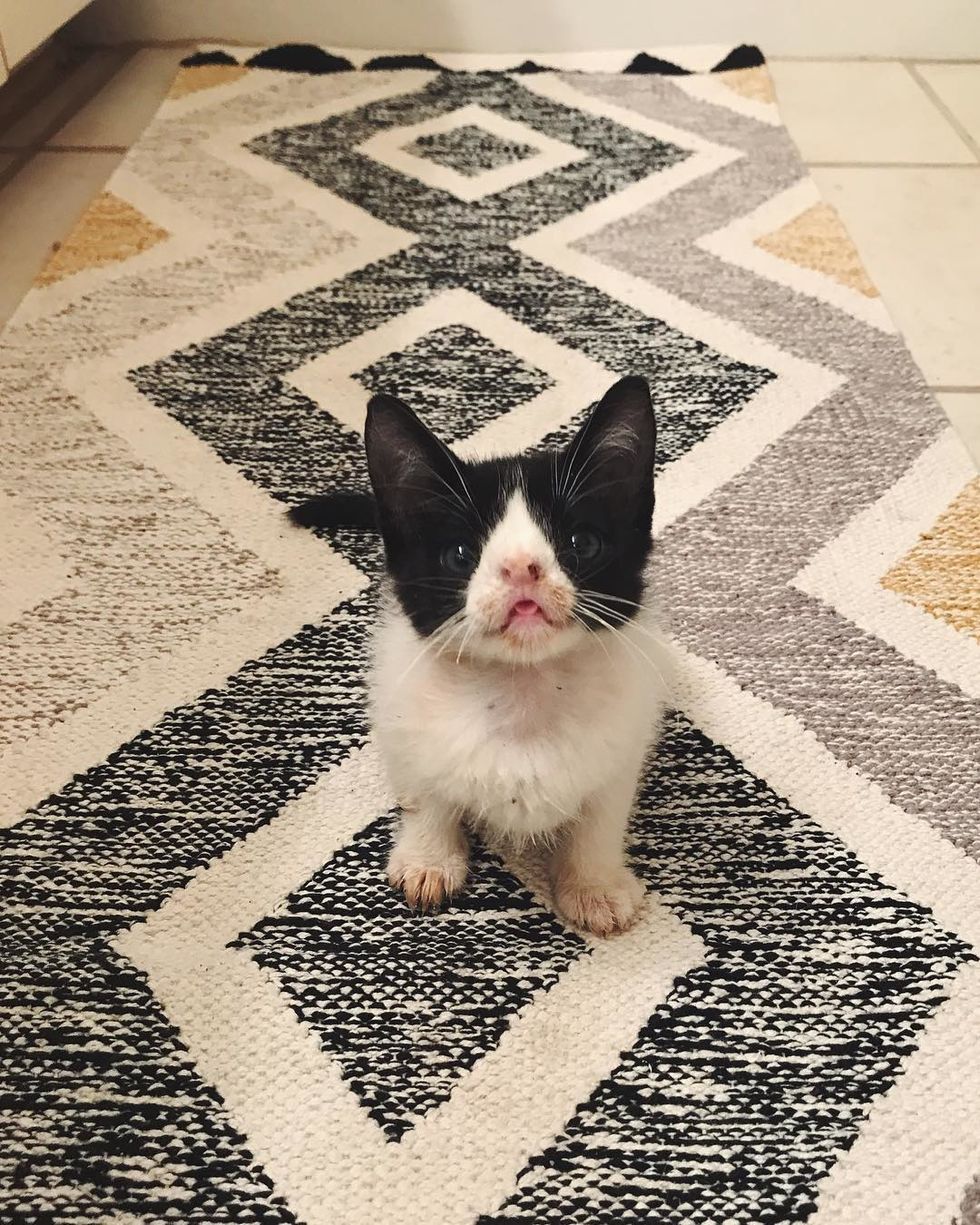 William @william__thecat
A veterinary student who is also an avid animal rescuer based in Gainesville, saw William's photo and immediately offered to foster him.

"The shelter has limited resources, poor funding, and relies heavily on rescue groups to pull animals because their adoption rates are very low. I have been volunteering for pet rescues in Gainesville for about six years… When I saw his photo, I offered to foster him as a spot had opened up in my home," the rescuer (who asked to remain anonymous) told Love Meow.
Little William was covered in fleas and dirt. He was very shy after having lived most of his life as a stray, but once he realized that he was in a safe, comfortable home, he began to warm up to his foster mom and slowly came out of his shell.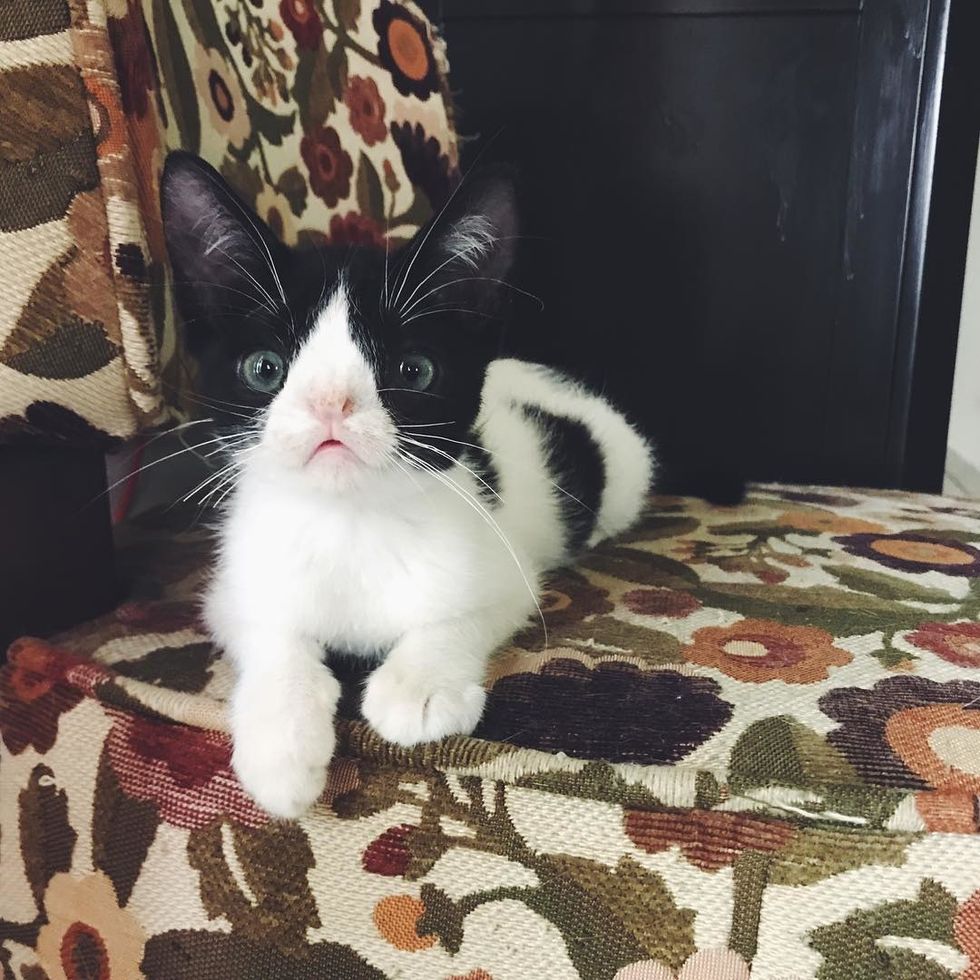 William @william__thecat
William was born with similar facial features as Monty the Cat (FB) and Smush the ginger (FB). "He has a congenital issue that has altered the structure of his nose and face, but we have not done any chromosomal testing or other testing to determine exactly what it is. He may look different, but is a completely normal, healthy cat," she told Love Meow.
After the kitty settled into his new abode, they introduced him to their other furry residents. One of them became his best friend.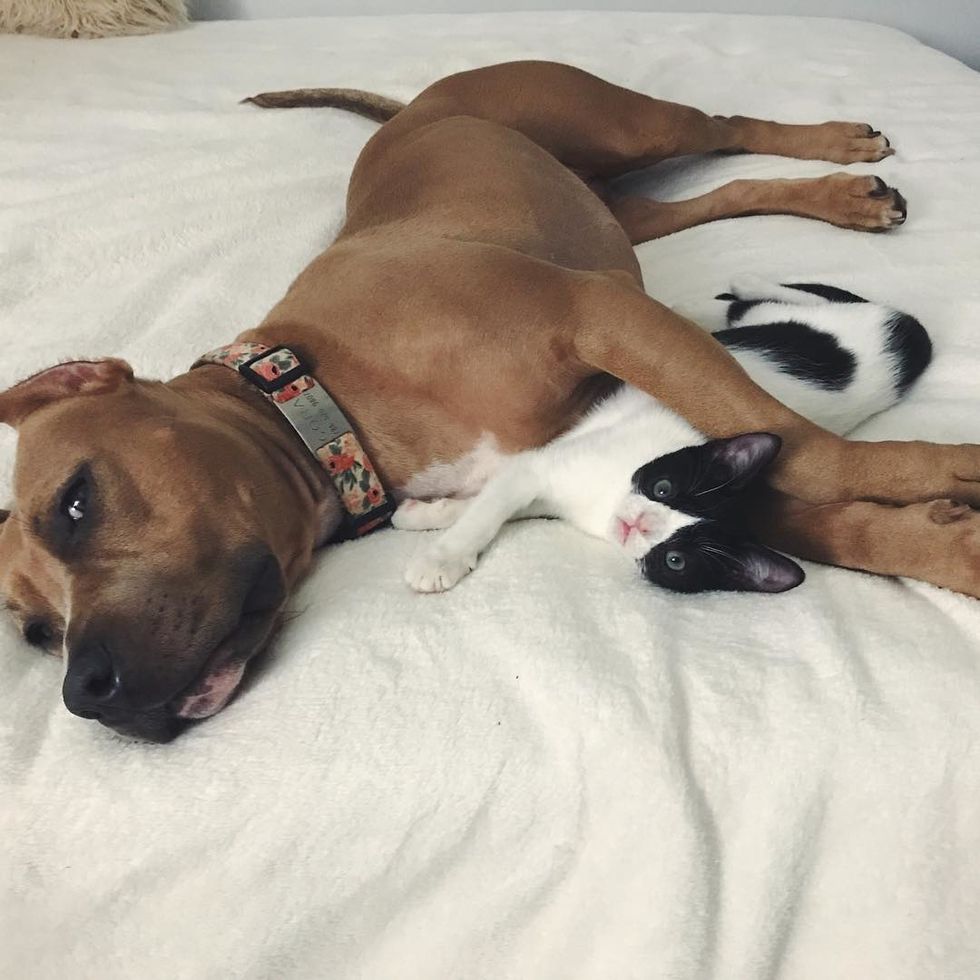 William @william__thecat
"He soon became friends with the other dogs and cats in my household, but took a particular liking to my rescue Pit Bull Cora. He would cuddle with her and sleep next to her always. He would groom her and follow her around wherever she went."
Cora, who was rescued from the same shelter, took the little feline under her wing and became a mother figure to him.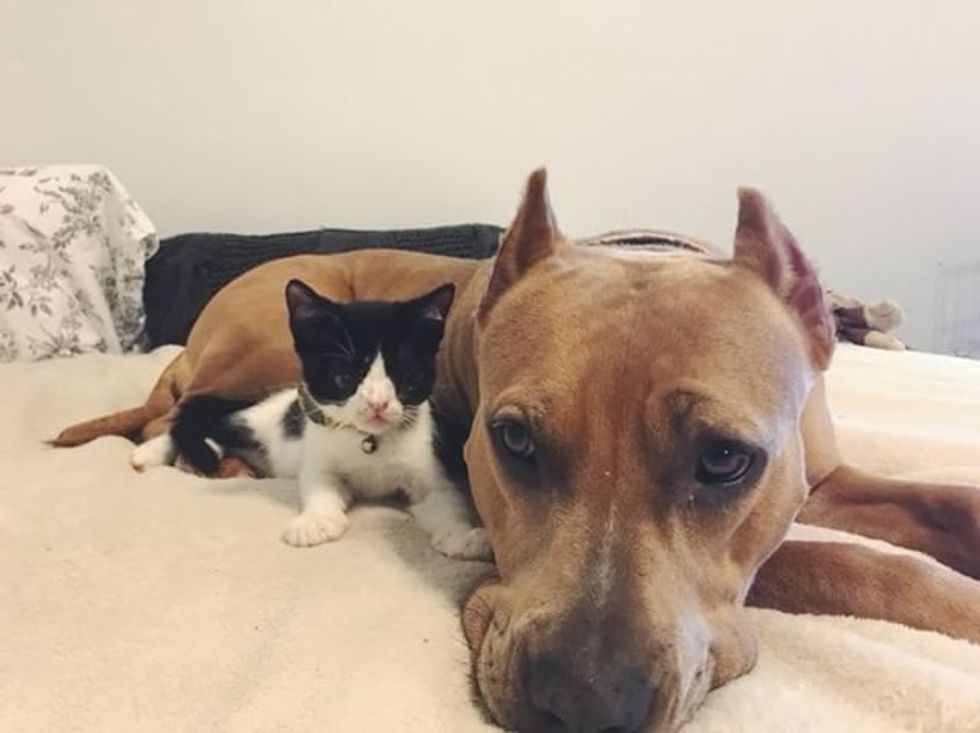 William @william__thecat
"She really loved him back. Cora is used to foster dogs and cats coming through my home and is very welcoming to all of them during their time with us. But she was especially sweet and gentle to William."
The two buddies are constantly snuggling and completely inseparable. "I knew when I saw their bond that I could not let him go and decided to adopt him," William's human told Love Meow.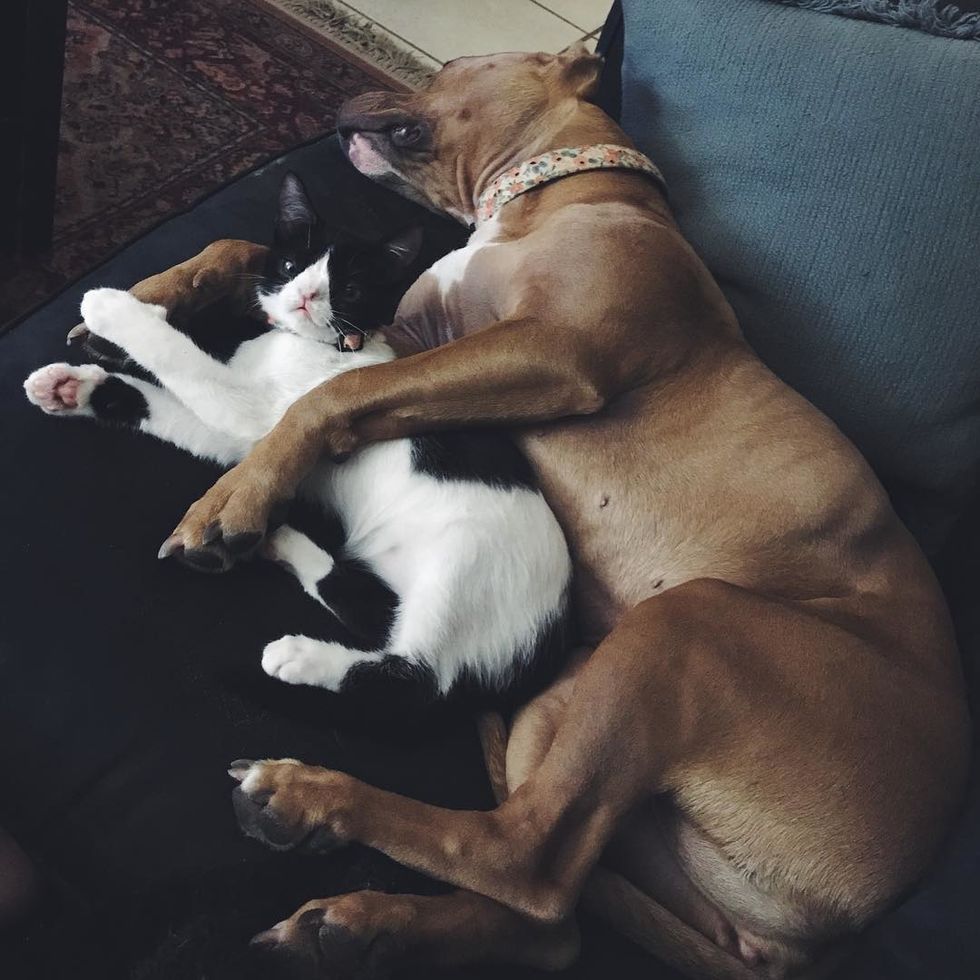 William @william__thecat
William is now 10 months old and has blossomed into a happy, healthy, handsome boy.
Look at that adorable face!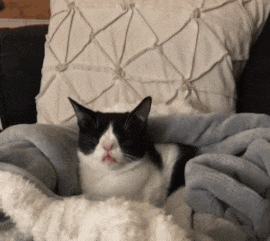 William @william__thecat
Just like Cora, William has a soft spot for other animals in need.
"He continues to serve as a great sibling for all of our foster animals. He loves ALL cats and dogs and welcomes all of them into our home."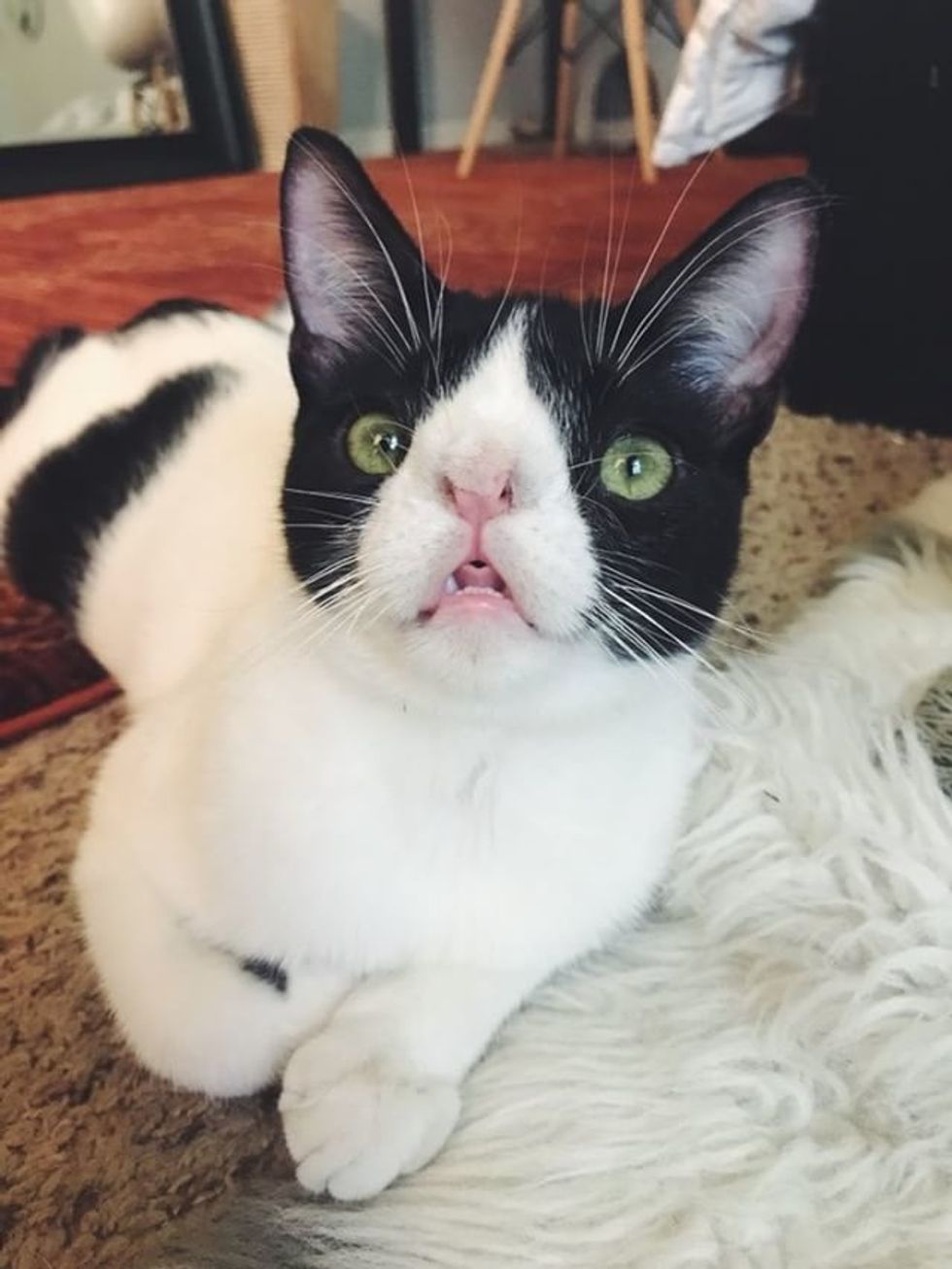 William @william__thecat
"He is quick to play with everyone. He has no fear and is very brave, even approaching large dogs (under our supervision) without hesitation."

William snuggling with his buddies - they were all rescued from shelters.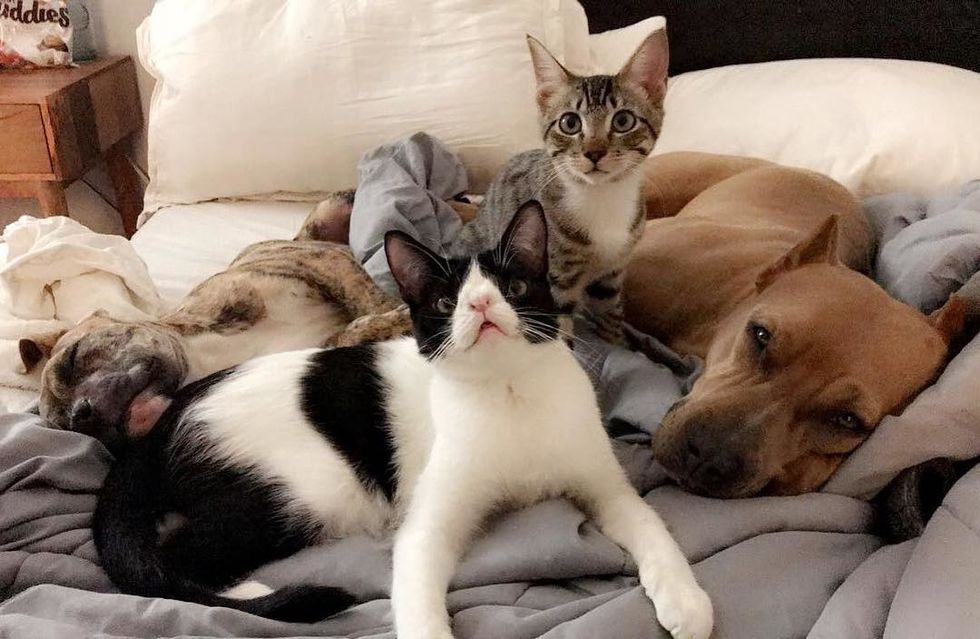 William @william__thecat
He loves to play with other cats and toys.
"But his favorite thing is cuddling with Cora and purring very loudly," William's human mom told Love Meow.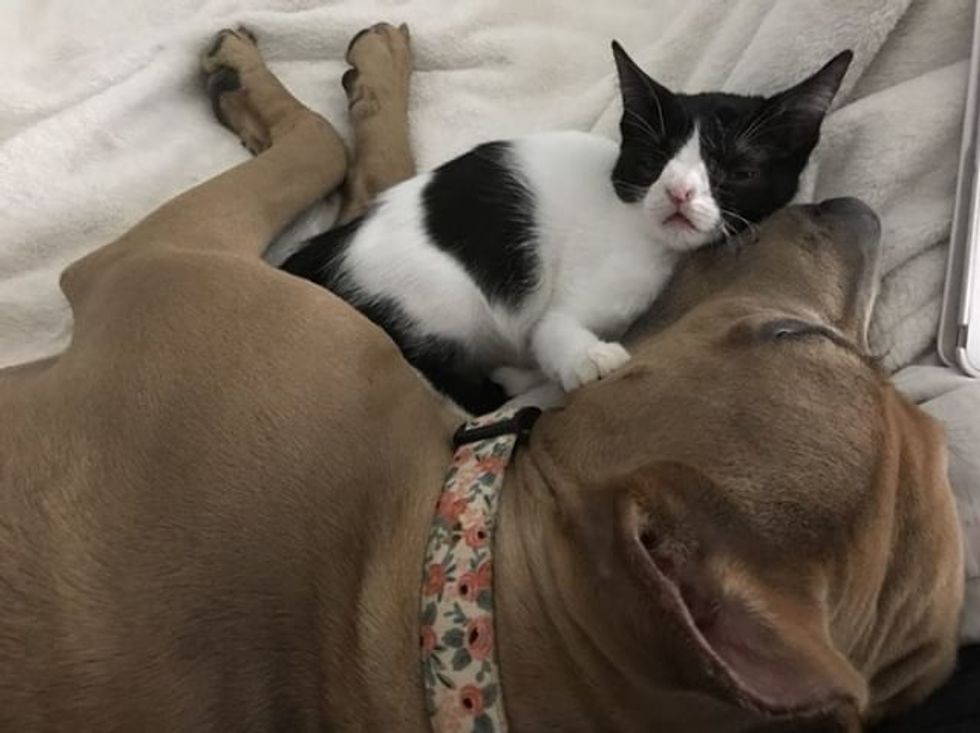 William @william__thecat
"About 6.5 million dogs and cats find themselves in shelters in the US each year. That's why I am dedicated to saving animals."
William is one of those who have been given a second chance at life, and now he's giving the same love that he received when he was rescued, to every foster his human mom brings home.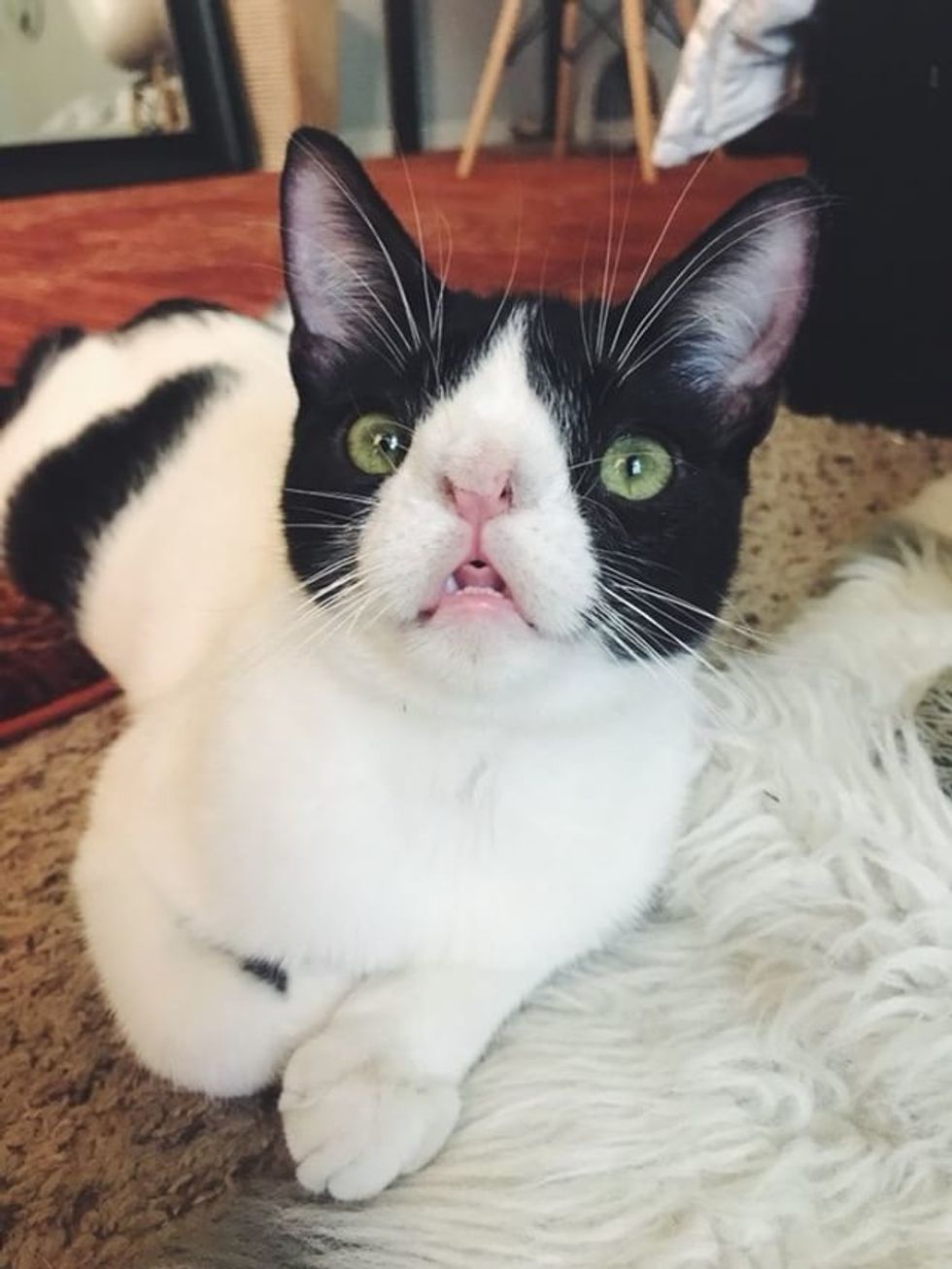 William @william__thecat
Follow William and his adventures on Instagram.
Those fabulous whiskers!
William snuggling with his best friend Cora:
Share this story with your friends.
Related story: Woman Rescues Kitten Born Special While Others Decided to Give Up