A kitten was dropped off at the vet's office to be euthanized. A kind-hearted woman scooped him up and gave him a loving home he so deserves.
Meet Gozer the cat!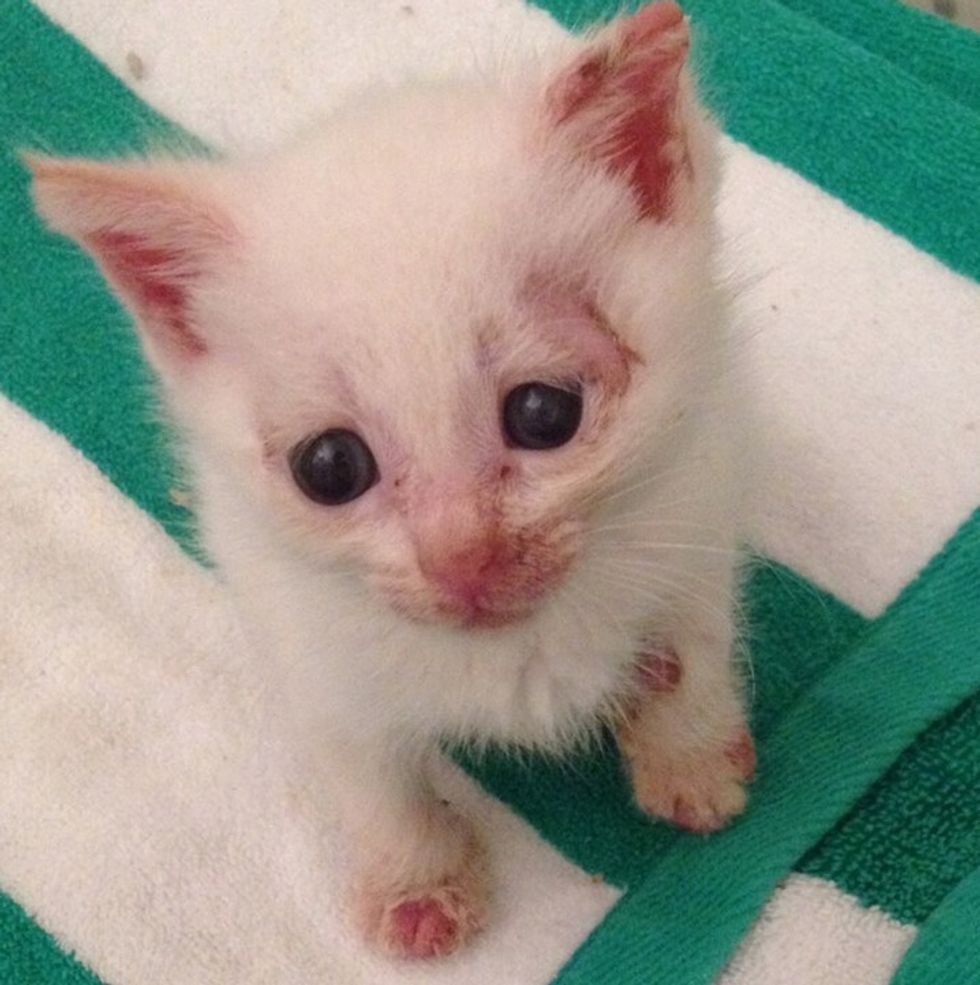 Courtesy: sup3rnint3ndo
"Someone had dropped him off to be euthanized because he had an eye infection... We think he was around 3 weeks old, based on his look and the amount of time we needed to bottle feed him!" reddit user sup3rnint3ndo told Love Meow.
The vets refused to put down the kitten, and when sup3rnint3ndo saw the little fur baby who had the saddest face she had ever seen, she knew just one thing she had to do.
"We had just lost my boyfriend's cat... and I thought it would help him to have another buddy."
The kitten came with a list of health issues, but that didn't stop them. He went home with her that day.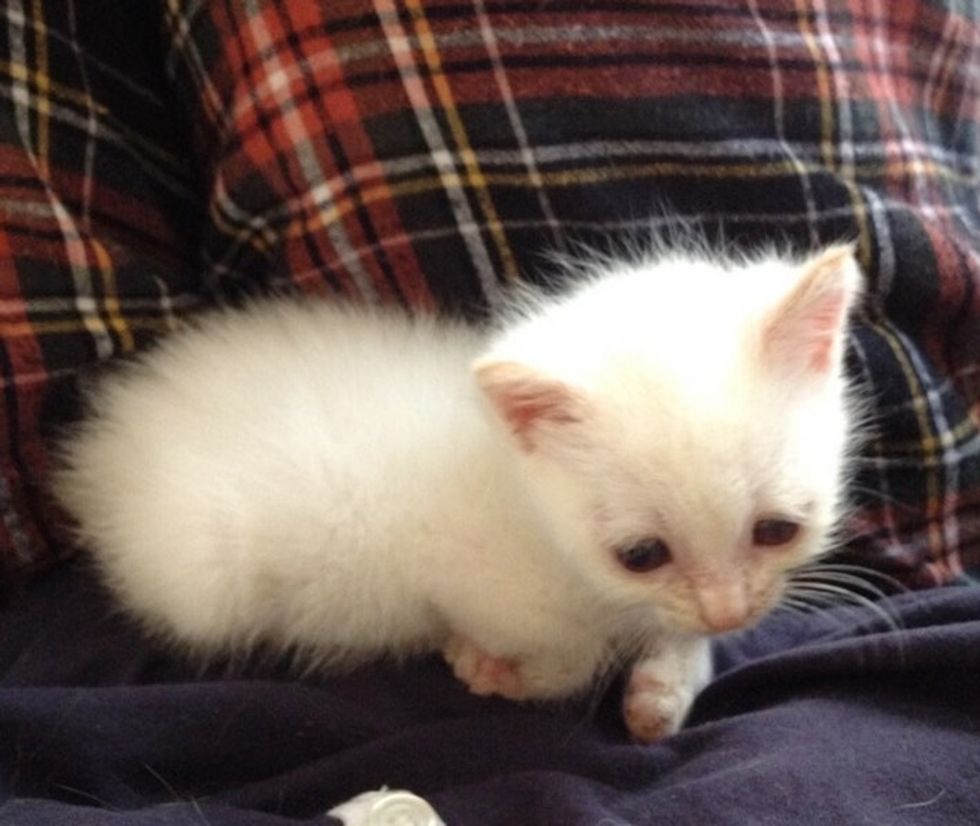 Courtesy: sup3rnint3ndo
"His eye infection turned out to be a chronic URI disease," she said. They also found ringworm in the kitten who was losing hair on some spots. They immediately put him on treatment and worked tirelessly to nurse him back to health.
With a lot of love and patience, he was finally on the mend.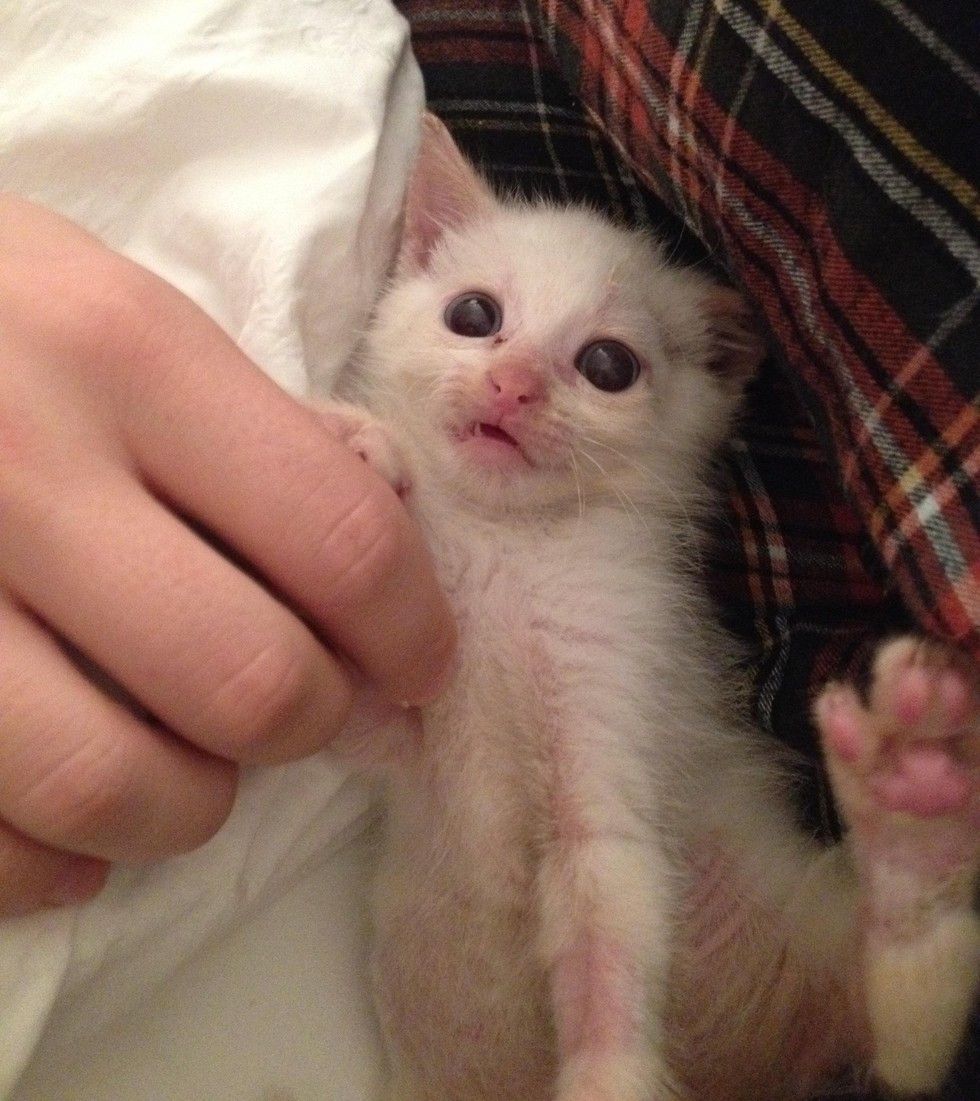 Courtesy: sup3rnint3ndo
It's been two years since they found Gozer.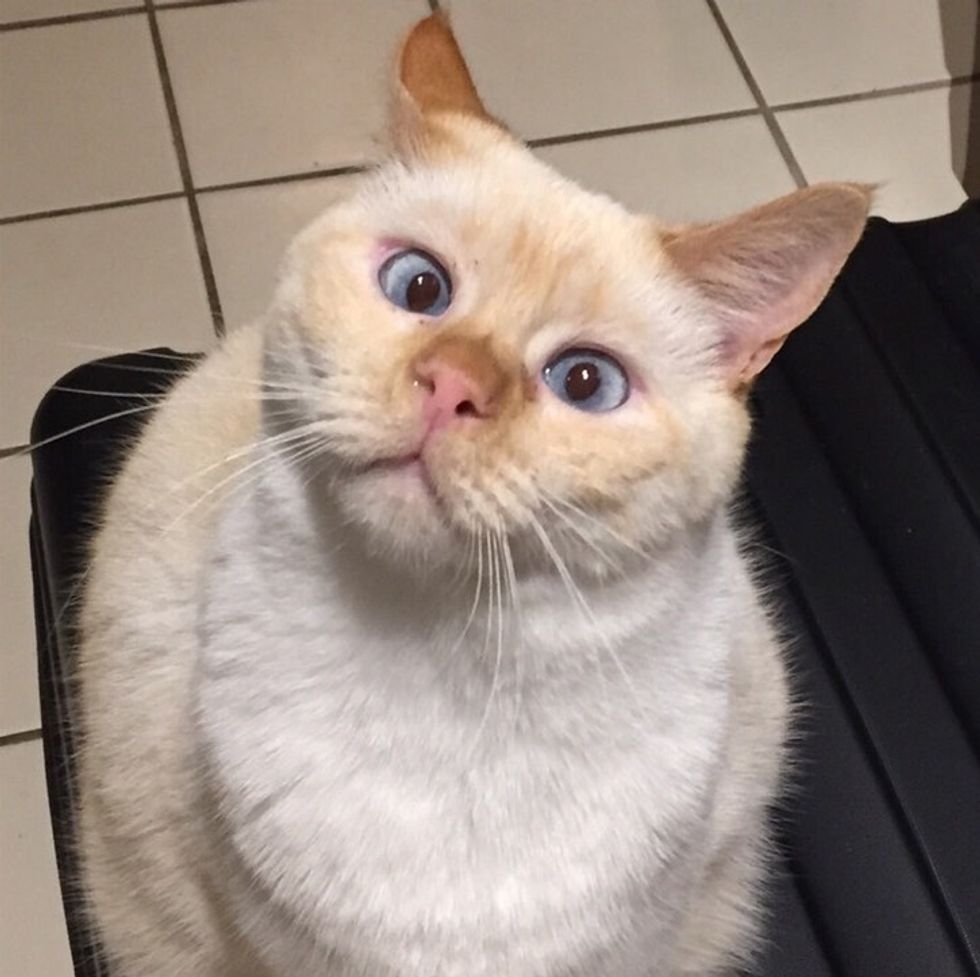 Courtesy: sup3rnint3ndo
Gozer has grown into quite an expressive feline.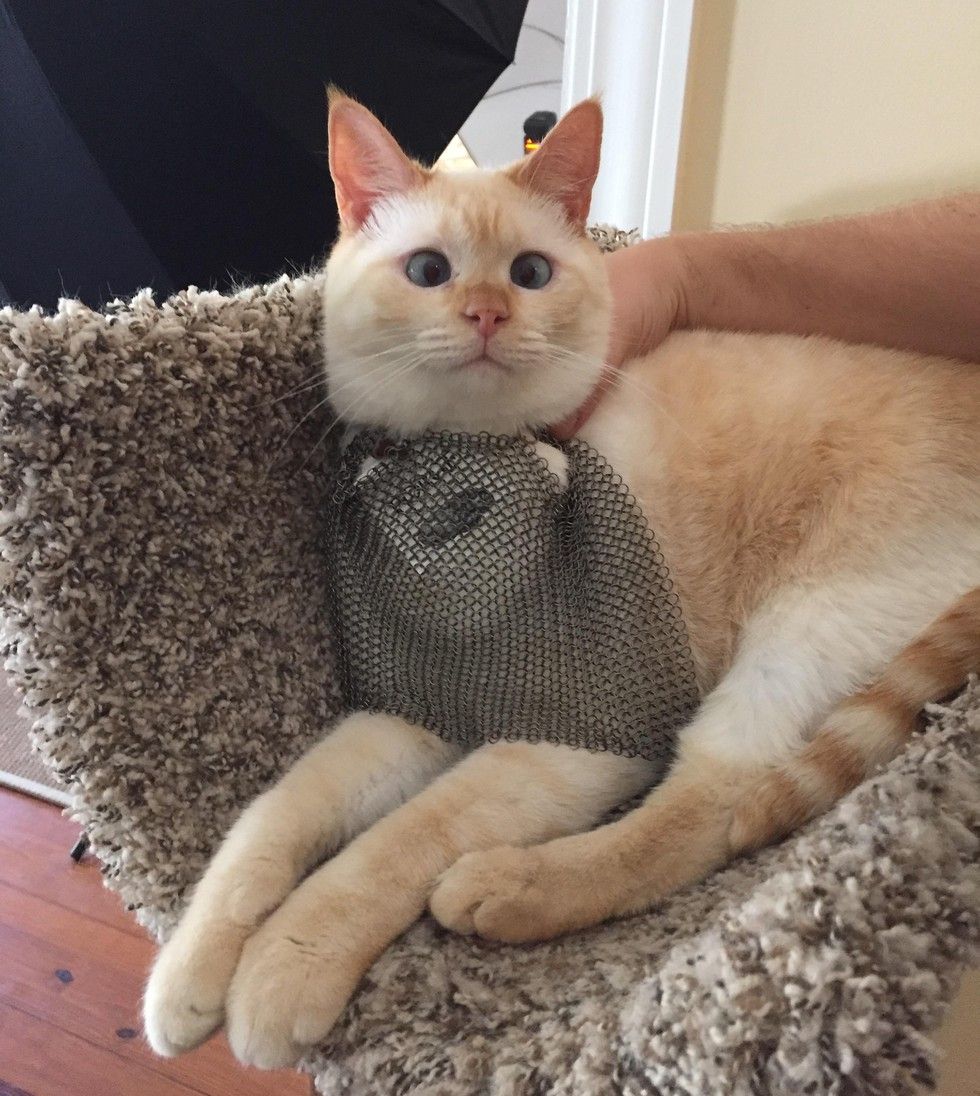 Courtesy: sup3rnint3ndo
"He's the weirdest cat I've ever had. My boyfriend calls him 'change face' because sometimes he looks like a different cat...
"He loves all dogs/cats/ferrets."

His disapproval face!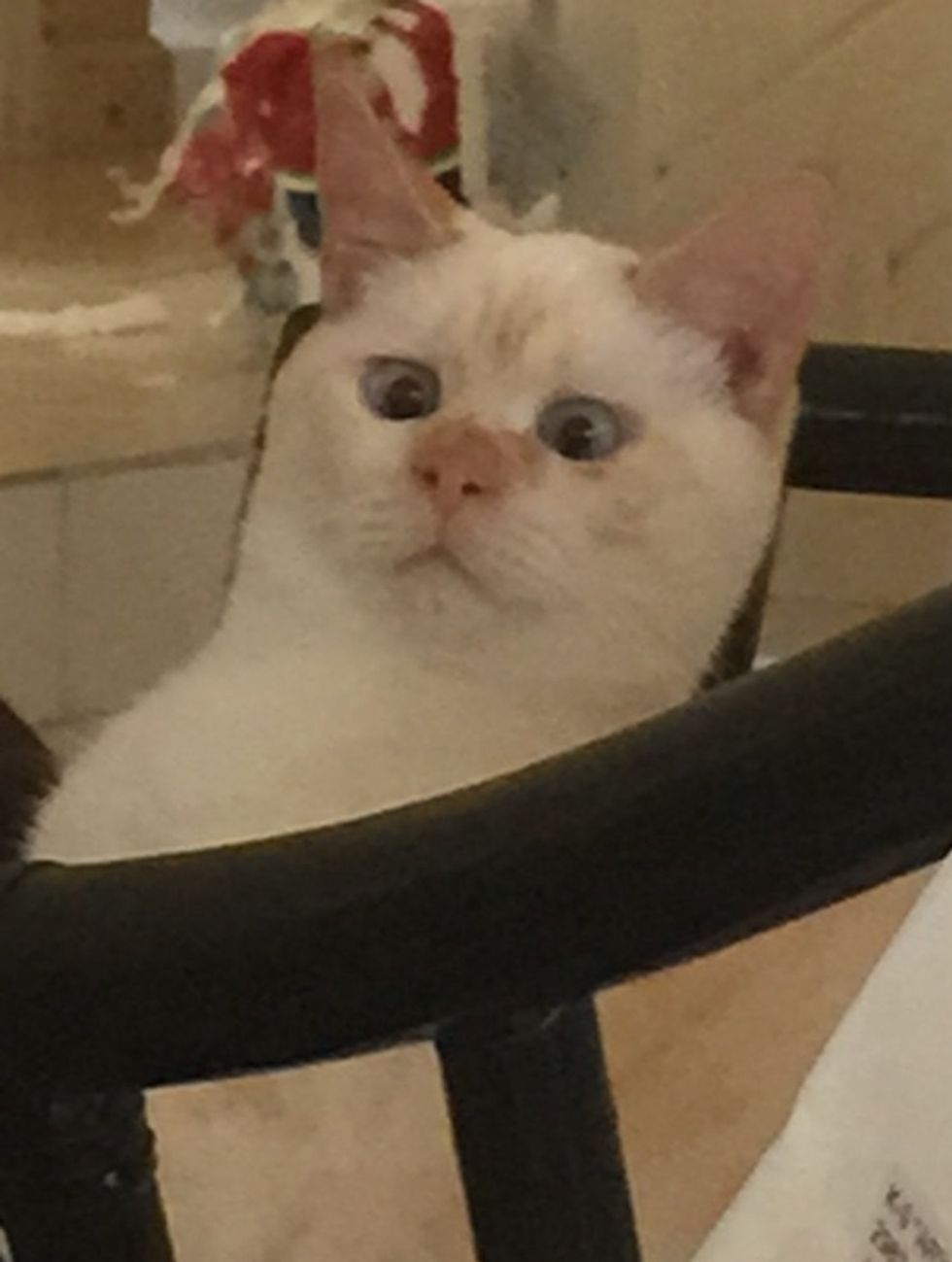 Courtesy: sup3rnint3ndo
His curious face.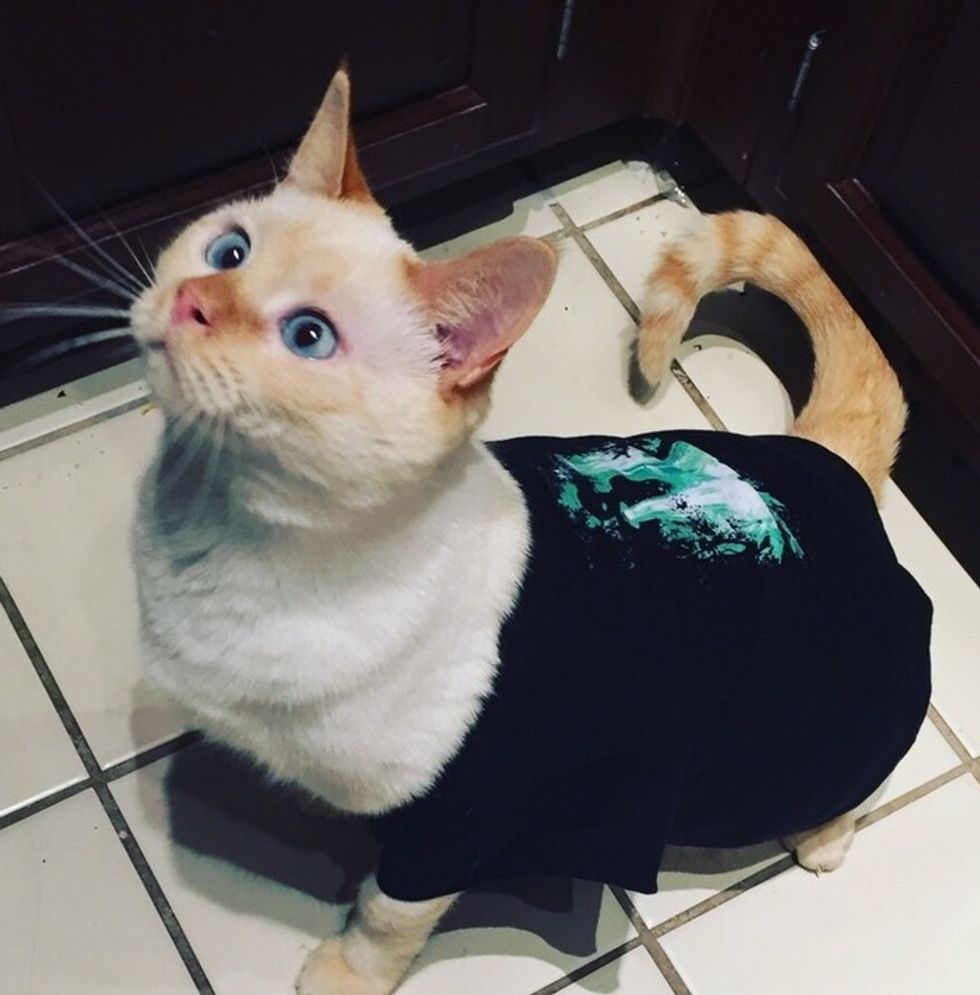 Courtesy: sup3rnint3ndo
They just celebrated his 2nd birthday as a healthy and happy kitty. He's brought a lot of smiles to his humans. Gozer tells them how happy he is every day to have a forever home.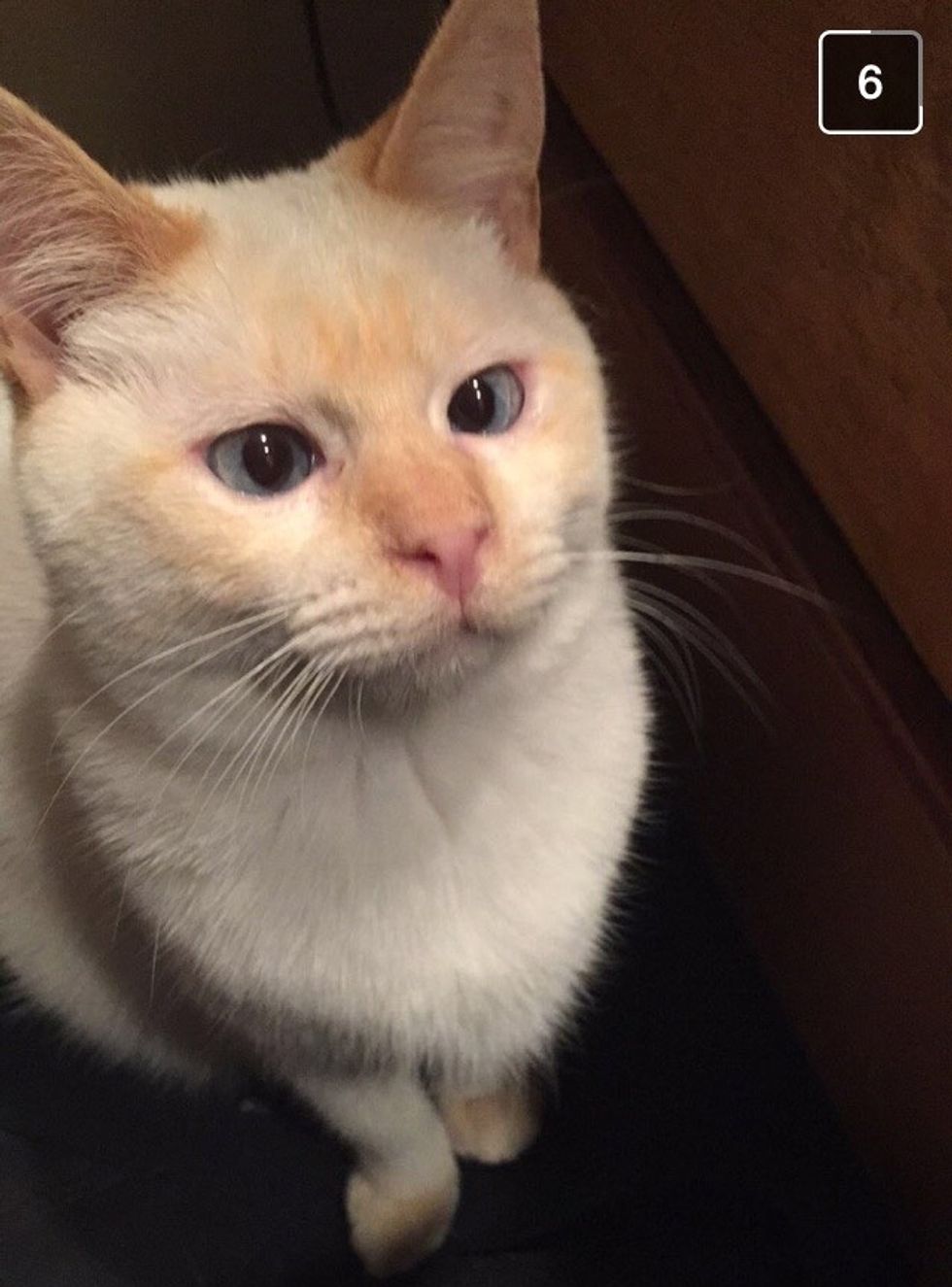 Courtesy: sup3rnint3ndo
What a second chance can do! Share this story with your friends.
Related story: They Save a Pregnant Senior Cat from Death Row So She and Her Babies Could have a Good Life