Maverick the kitten was born with an extra chromosome but he doesn't think he's any different.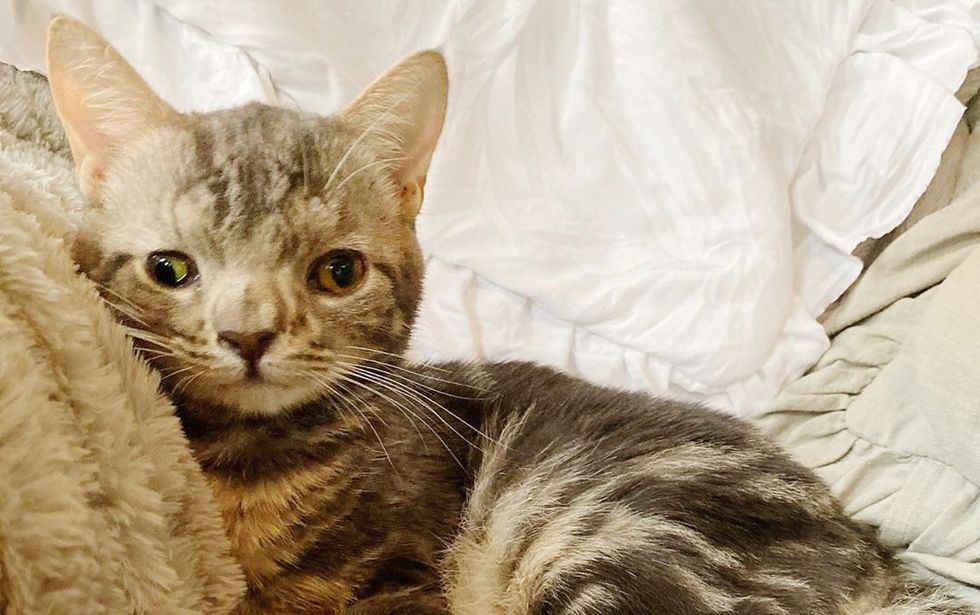 The Odd Cat Sanctuary
At six months old, Maverick was surrendered to the New York Animal Care Center when his former home could no longer keep him. His adorable crossed eyes and endearing personality instantly had all the staff smitten.

He greeted everyone with head bumps and endless purrs, and craved attention from volunteers. Due to limited resources at the shelter, volunteers began to look for a rescue that would give him the best chance at life.
They reached out to Tara Kay, founder of the Odd Cats Sanctuary in Salem, Massachusetts, and asked if she could help.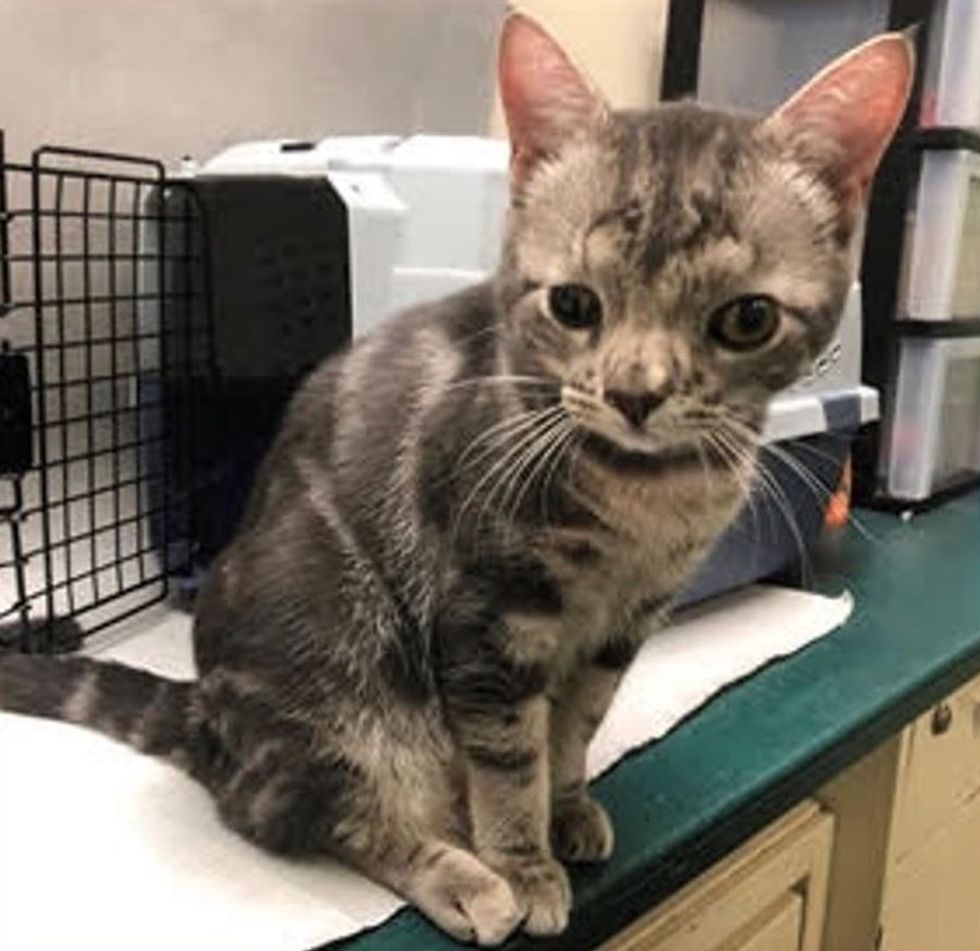 The Odd Cat Sanctuary
The Odd Cats specializes in caring for special-needs cats and kittens. Not only did they offer to take him, but also to provide life-long care for the tabby so he would have a permanent home and a dedicated caregiver.

Maverick was born with a condition equivalent to Down Syndrome in humans (having one extra chromosome). He also has a mild case of hydrocephalus (buildup of fluid in the brain).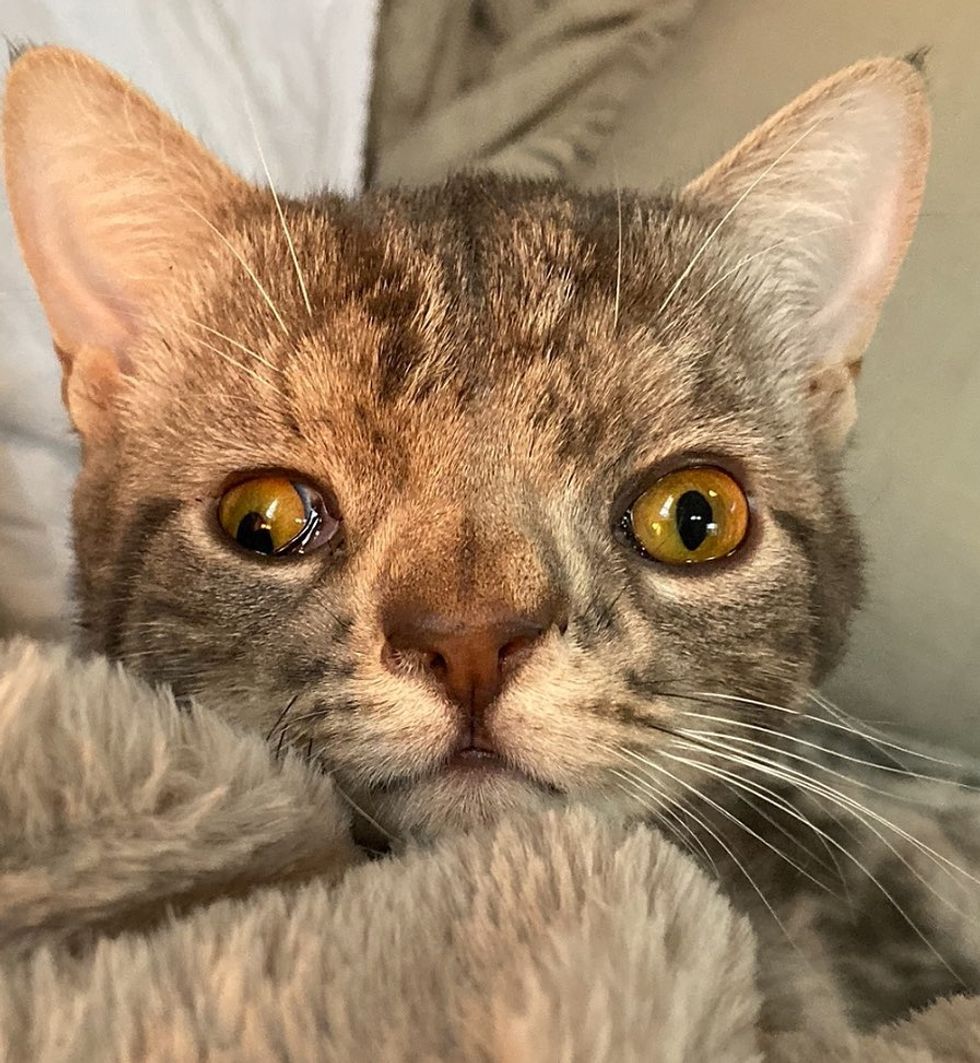 The Odd Cat Sanctuary
"He may look a bit different but he's just the same as any regular cat on the inside," Tara told Love Meow.

When Maverick arrived in his new home, he immediately started purring and bopping Tara with his paw. "He is so friendly. He loves to talk and is such a chirper."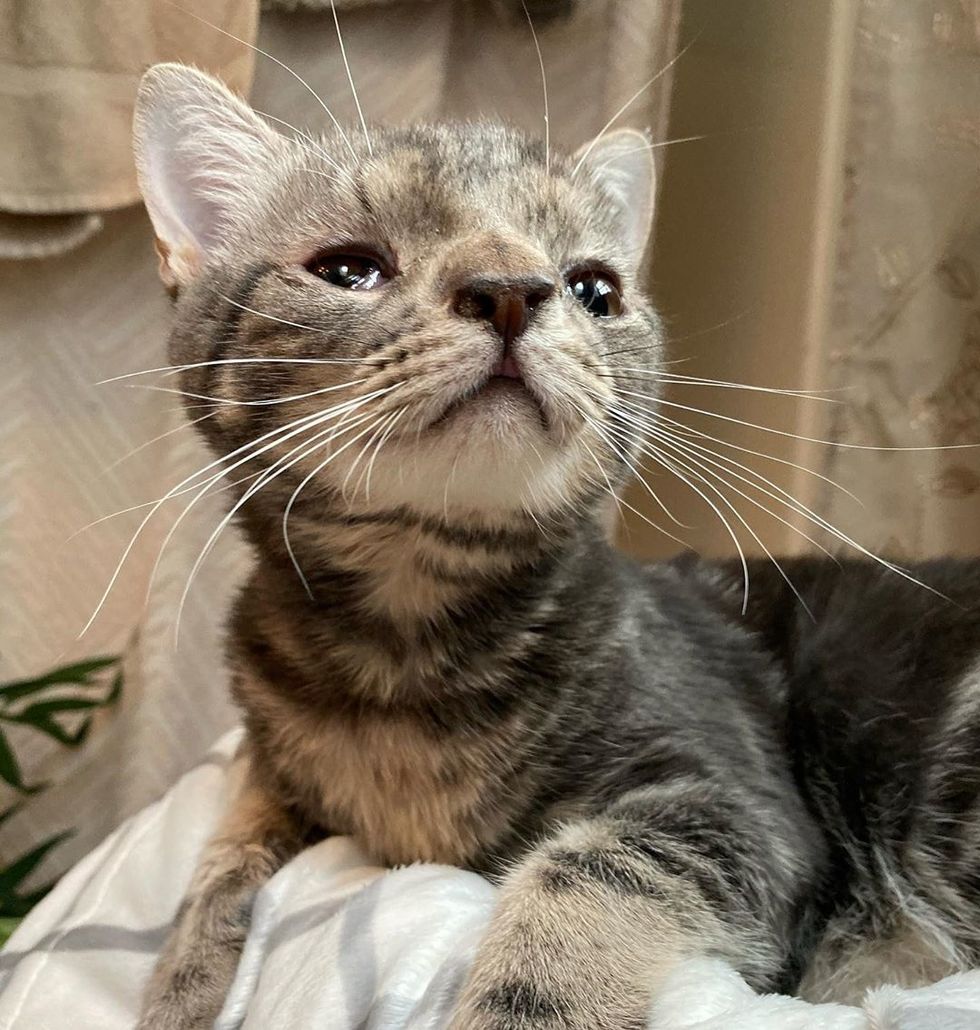 The Odd Cat Sanctuary
The kitten quickly settled into his new abode and was so comfortable as if he had lived there all his life.

Soon, they discovered his sass and unbridled energy when he played.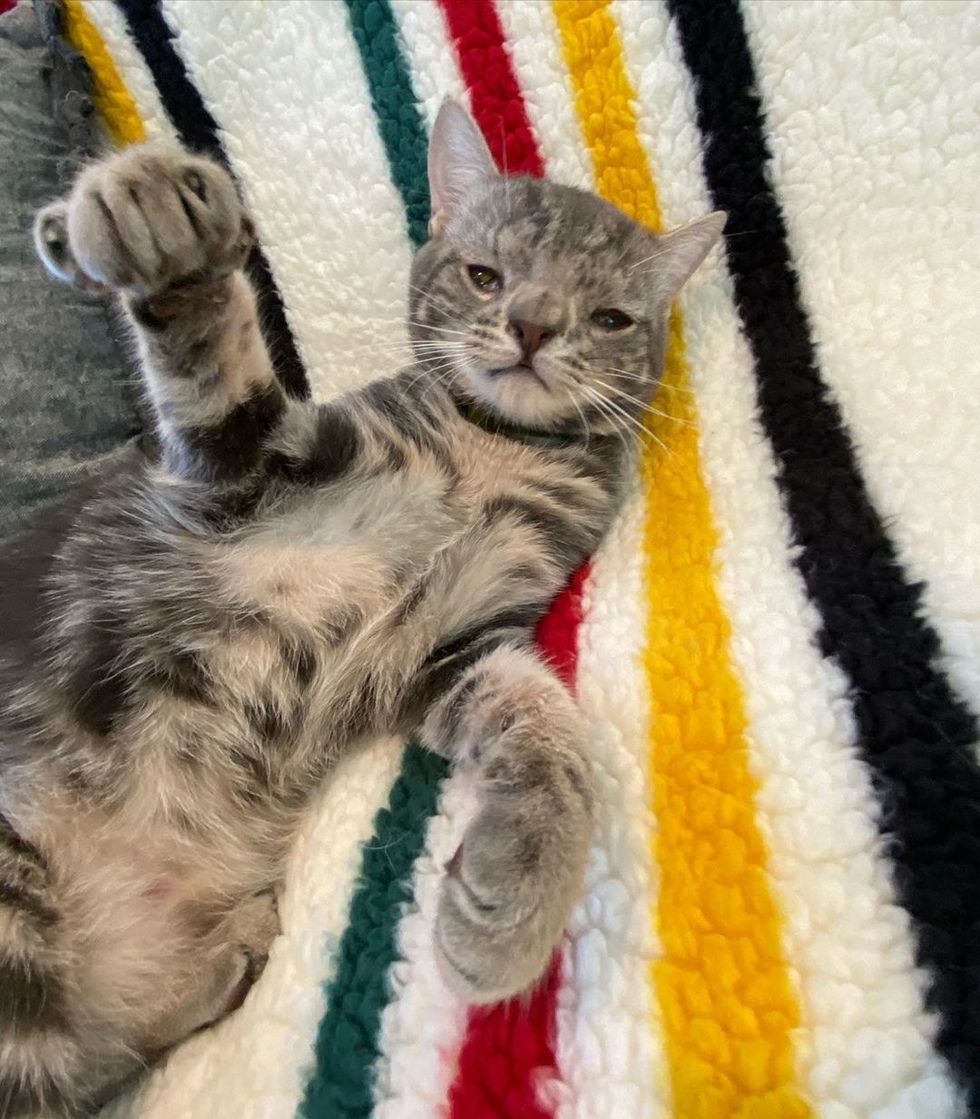 The Odd Cat Sanctuary
"His eyesight is not that great but he can see. He breathes a little louder from his smushed face, but he's happy and healthy."

Watch Maverick in this cute video:
Maverick the catyoutu.be
Maverick is friendly to both human and furry kind.
Whenever he spots a new friend, he greets them with head butts.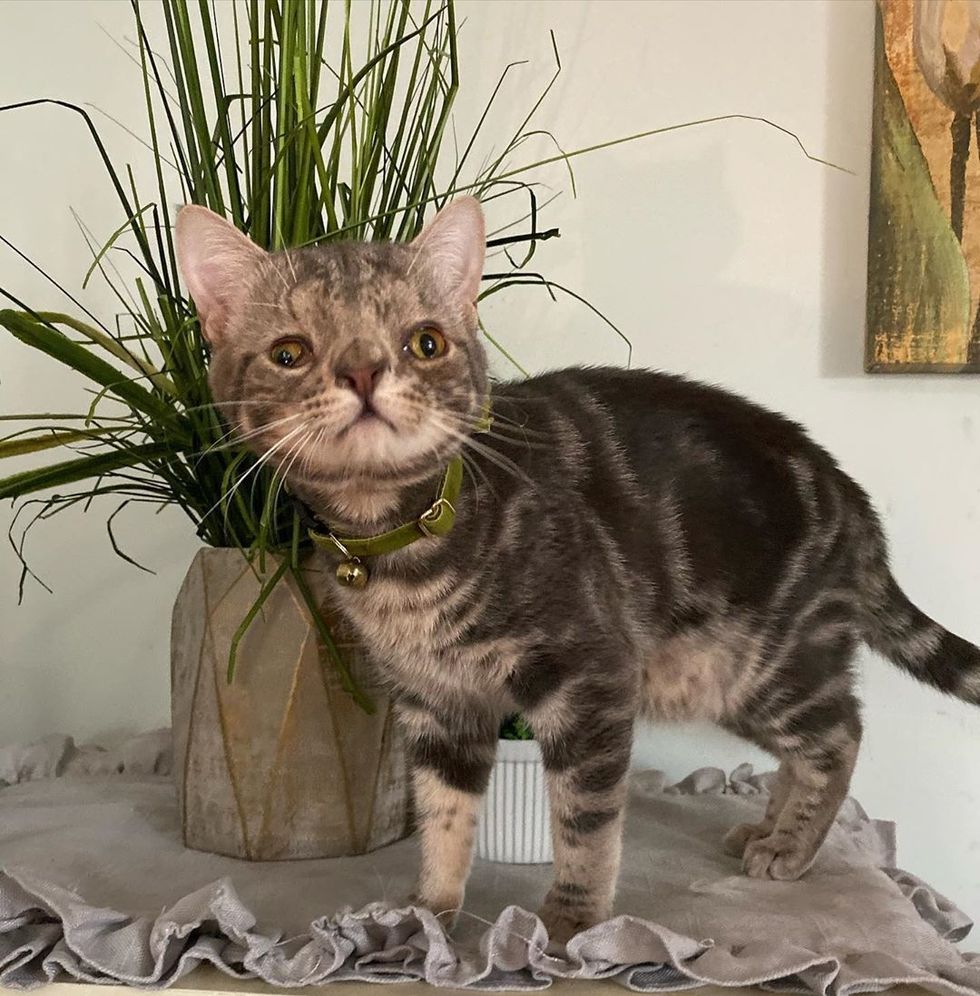 The Odd Cat Sanctuary
"He's instantly friends with everyone. He loves to play and wrestle and adores any other cat he meets," Tara said.
Now, the sweet kitty has a big family at the sanctuary and gets all the cuddles and attention he ever wanted.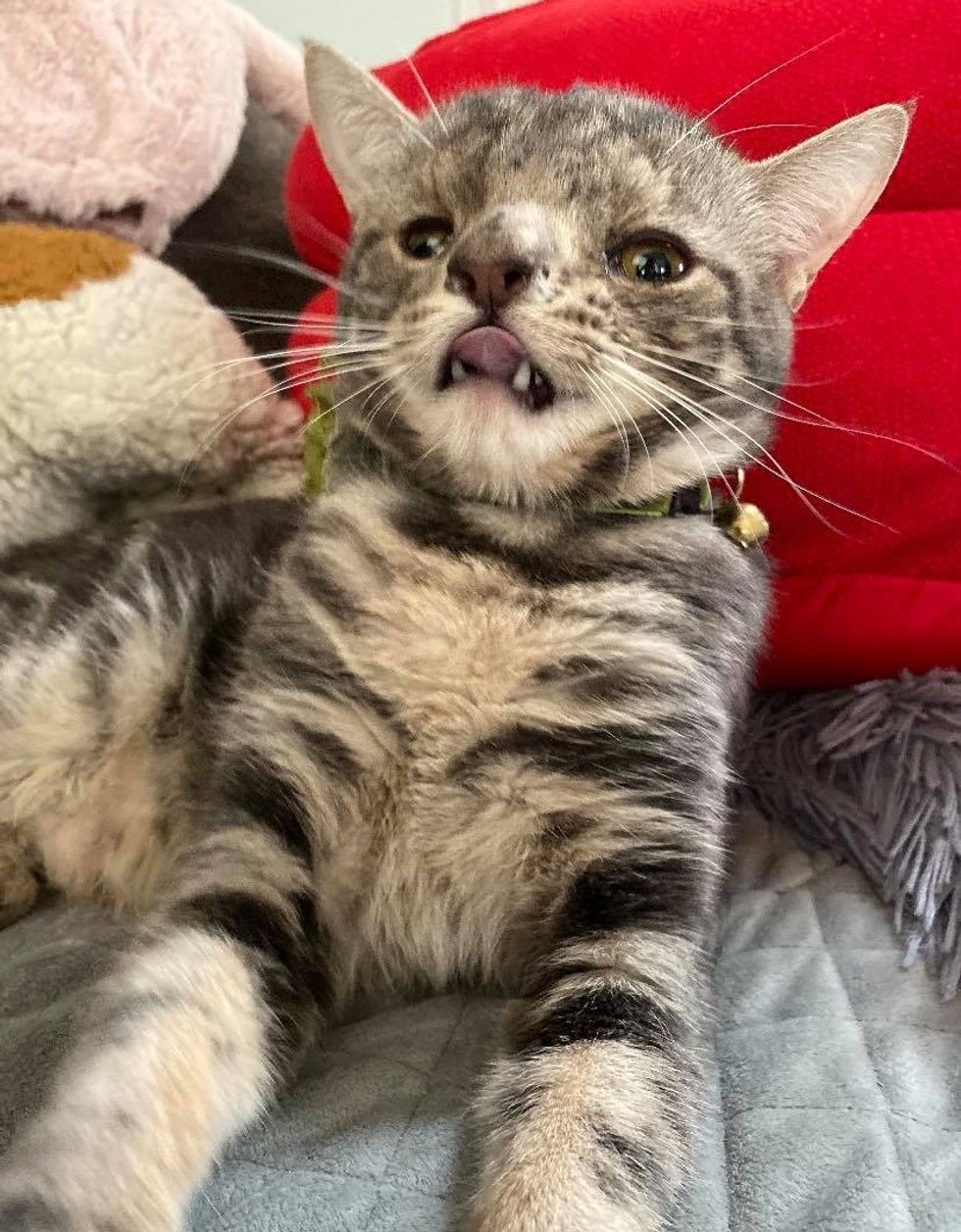 The Odd Cat Sanctuary
Maverick never thinks he's any different and continues to live life to the fullest.
He purrs up a storm when you pet him and is not shy of voicing his demands if he wants something.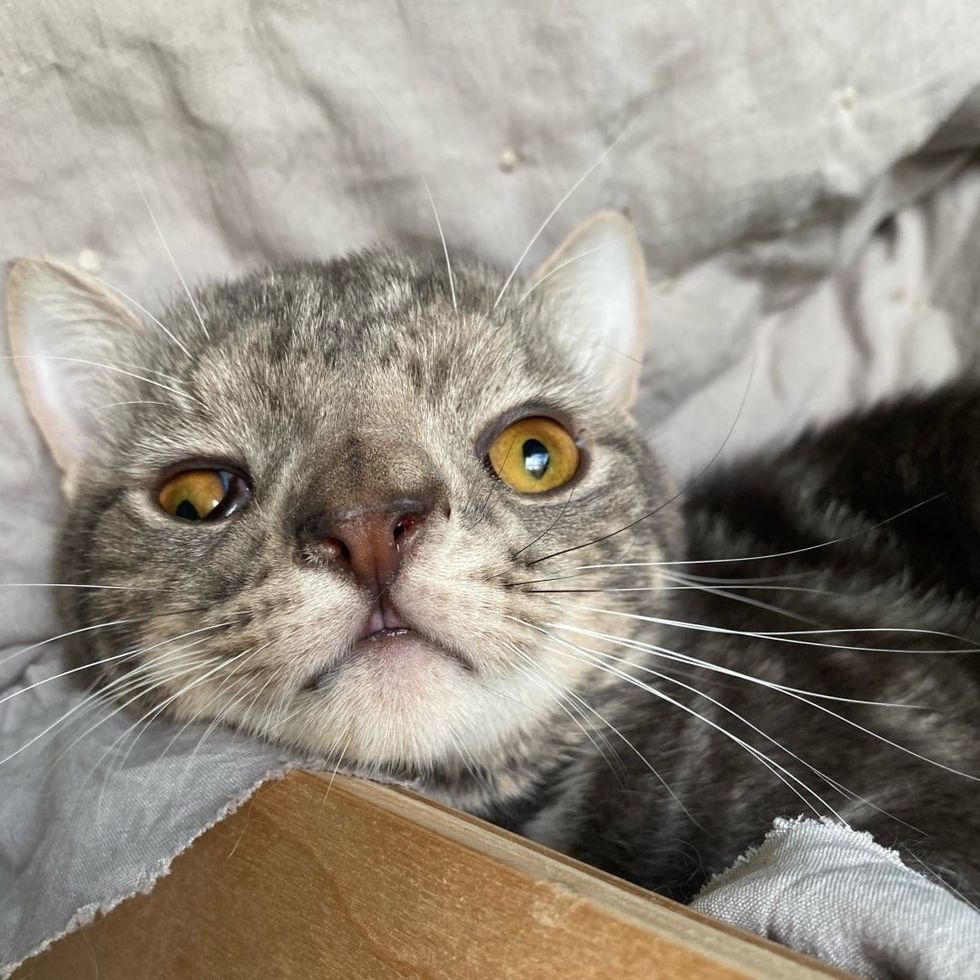 The Odd Cat Sanctuary
Share this story with your friends. Follow Maverick and his adventures on Instagram. Follow The Odd Cat Sanctuary on Facebook and Instagram.
Related story: Cat Who Was Rejected for Being a Lap Cat, Finds Family that Loves Him and Can't Stop Cuddling