A little stray kitten immediately started snuggling when a kind person rescued him from a life on the streets.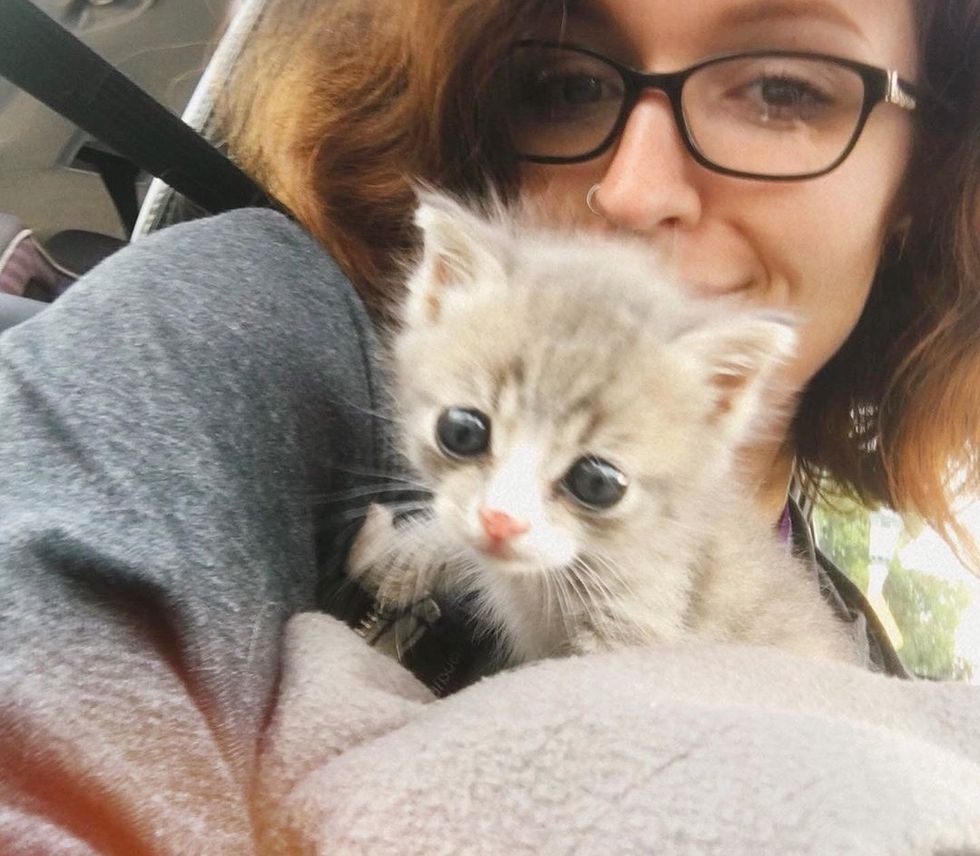 Ashley Kelley @bruceandfoxfosters
Jamie Orozco started hearing faint cries of a kitten when she was in a Los Angeles neighborhood a week ago. The cries continued for a few days but she couldn't find the whereabouts.
Mid-last week, the meowing became much louder. Jamie stopped and immediately began searching for the kitten. "I noticed him on the steps of a porch alone. He seemed distraught," Jamie shared with Love Meow.
She picked him up and tried to ask around but no one answered. The kitten was just a few weeks old and needed bottle feedings. Jamie's friends, Angelica Perez and Aaron Gray (Angelica's boyfriend) stepped up to help.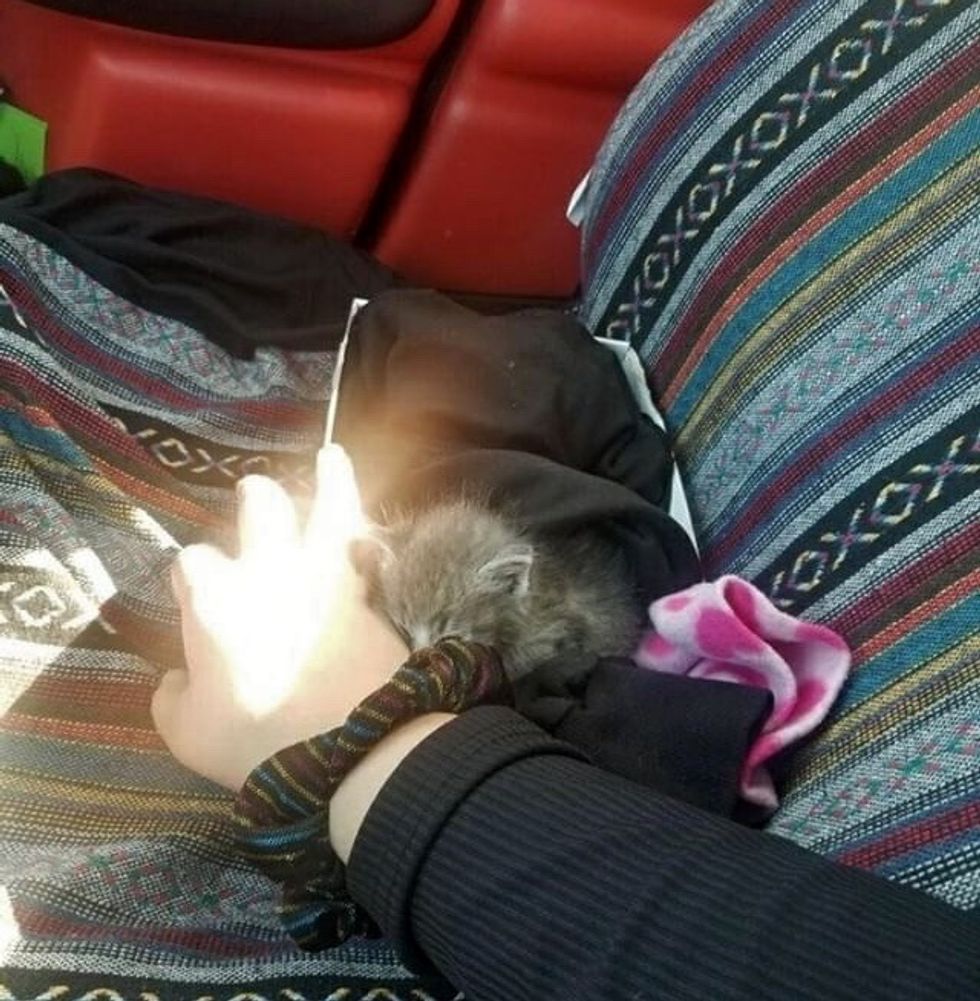 Jamie Orozco
The little ball of fur was snuggling with his rescuer during the entire trip home. The couple took turns to care for the kitten the best they could.

"In the couple days I had him I learned a bit about the effort involved in rescuing a bottle-feeding kitten," Aaron said. "I have a ton of respect for the people who do this for more than just one kitten."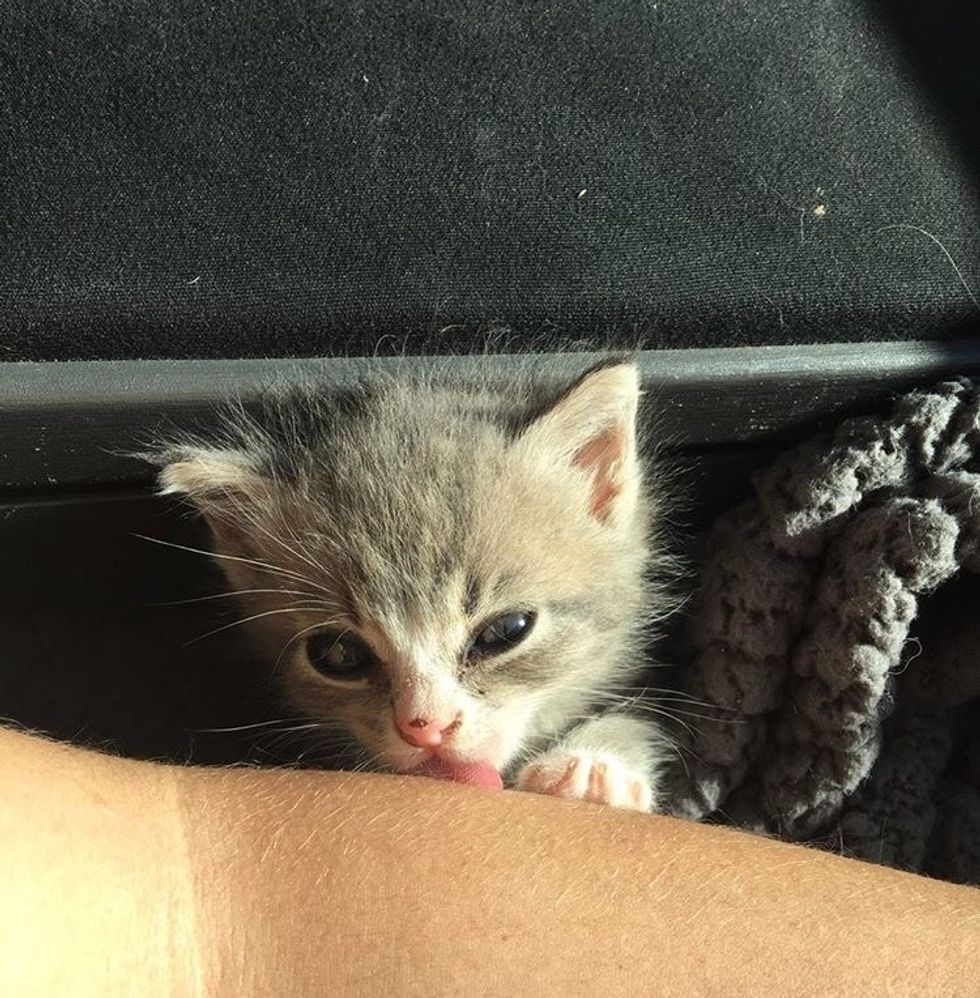 Ashley Kelley @bruceandfoxfosters
Due to their schedules and demanding jobs, they got in touch with Ashley Kelley, a foster volunteer of Wrenn Rescues, so the kitten could have a dedicated caretaker and all the attention and cuddles.

"Since I have four other kittens his age and he's alone, I offered to take him. Socialization is so important," Ashley told Love Meow.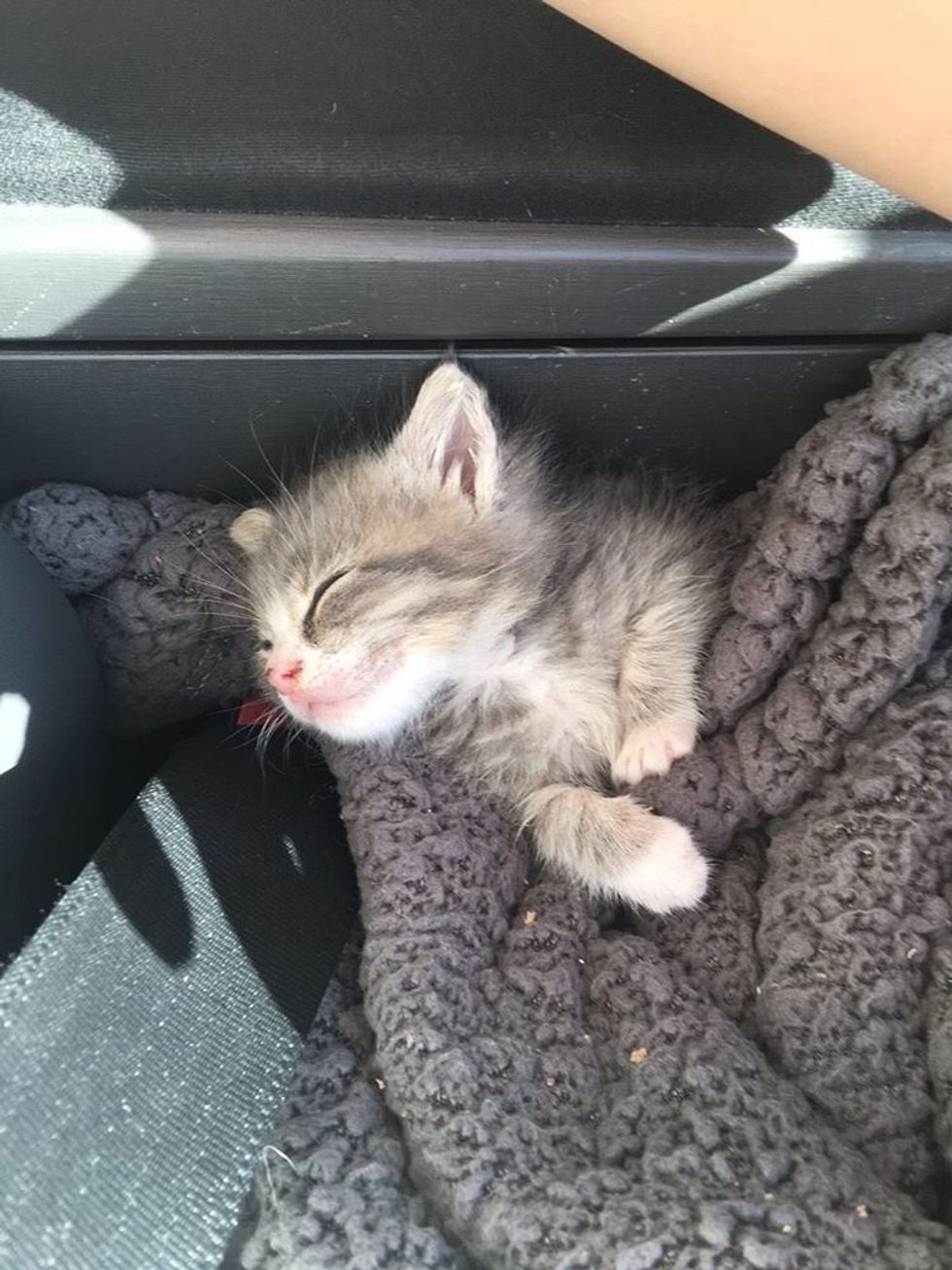 Ashley Kelley @bruceandfoxfosters
The kitten whom they named Bartholomew is about six weeks old but just the size of a 3-week-old kitty. "He is about half the size he should be, but he makes up for his size in personality."

Baby Bartholomew is very friendly with everyone he meets.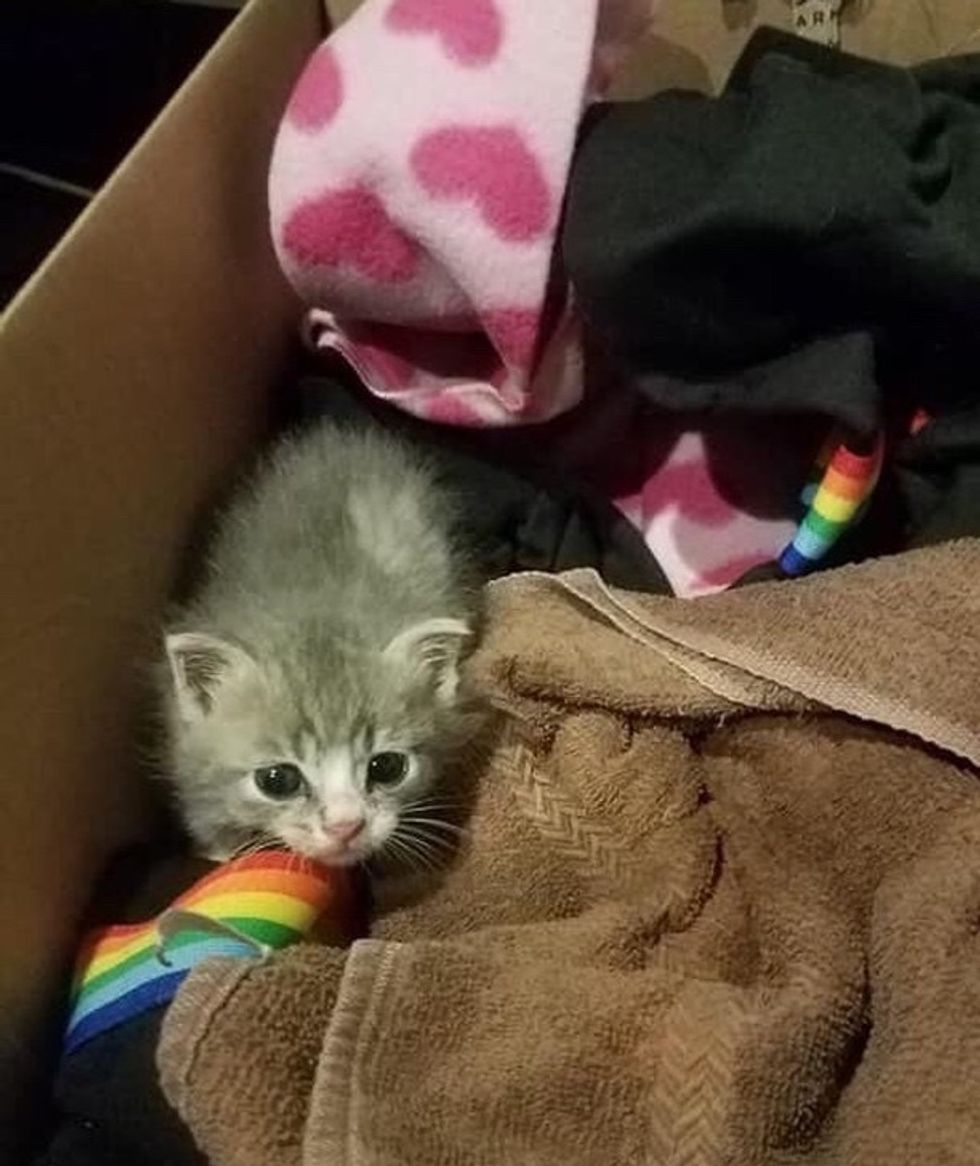 Ashley Kelley @bruceandfoxfosters
"He climbed right up my shirt and licked my nose when I got in my car with him," Ashley said.
"He is the sweetest little guy I've ever met, and he's very cuddly. He has already got me wrapped around his little toe beans."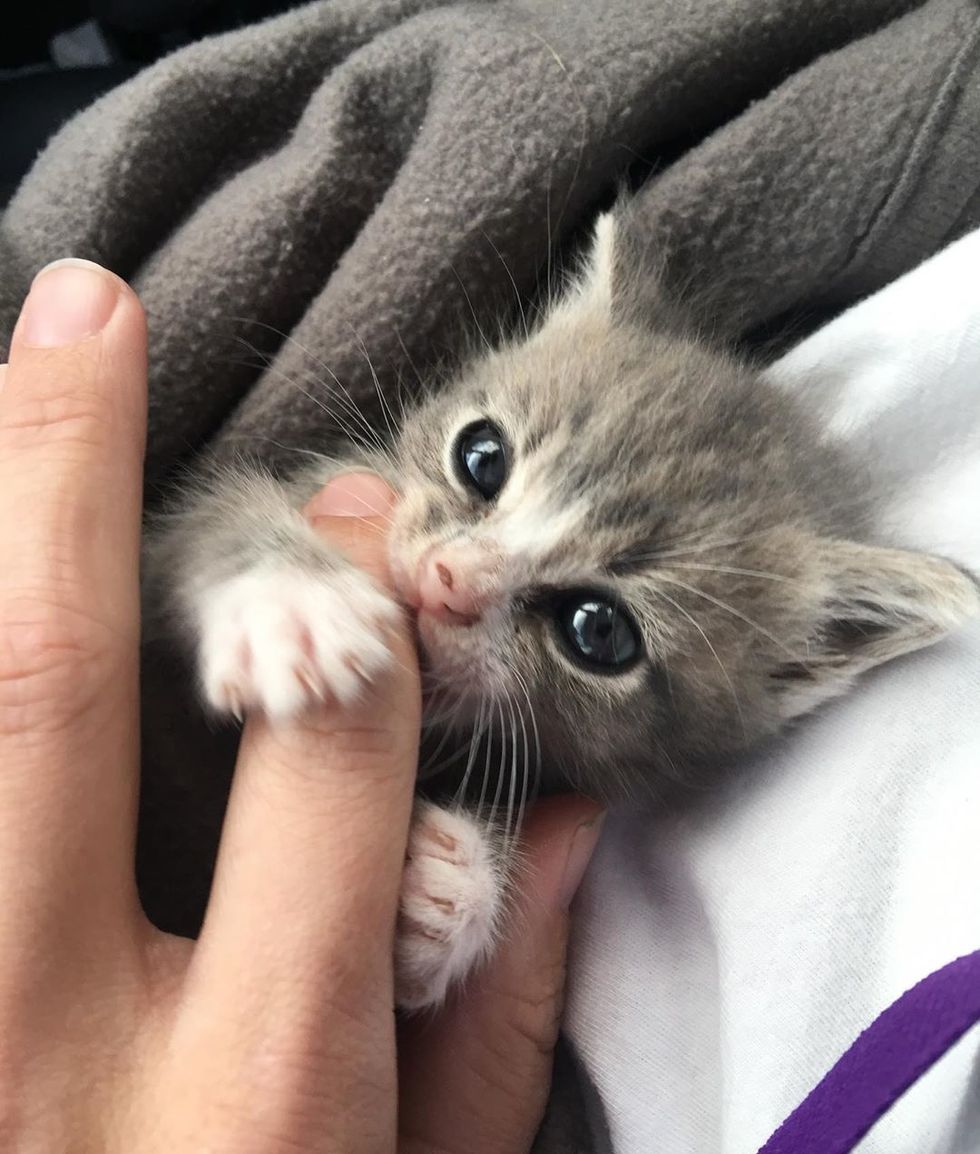 Ashley Kelley @bruceandfoxfosters
The kitten has the biggest personality in a tiny body. He's brave, playful and rambunctious.
In a few more days, he will be joining his new siblings and enjoying his many adventures with them together.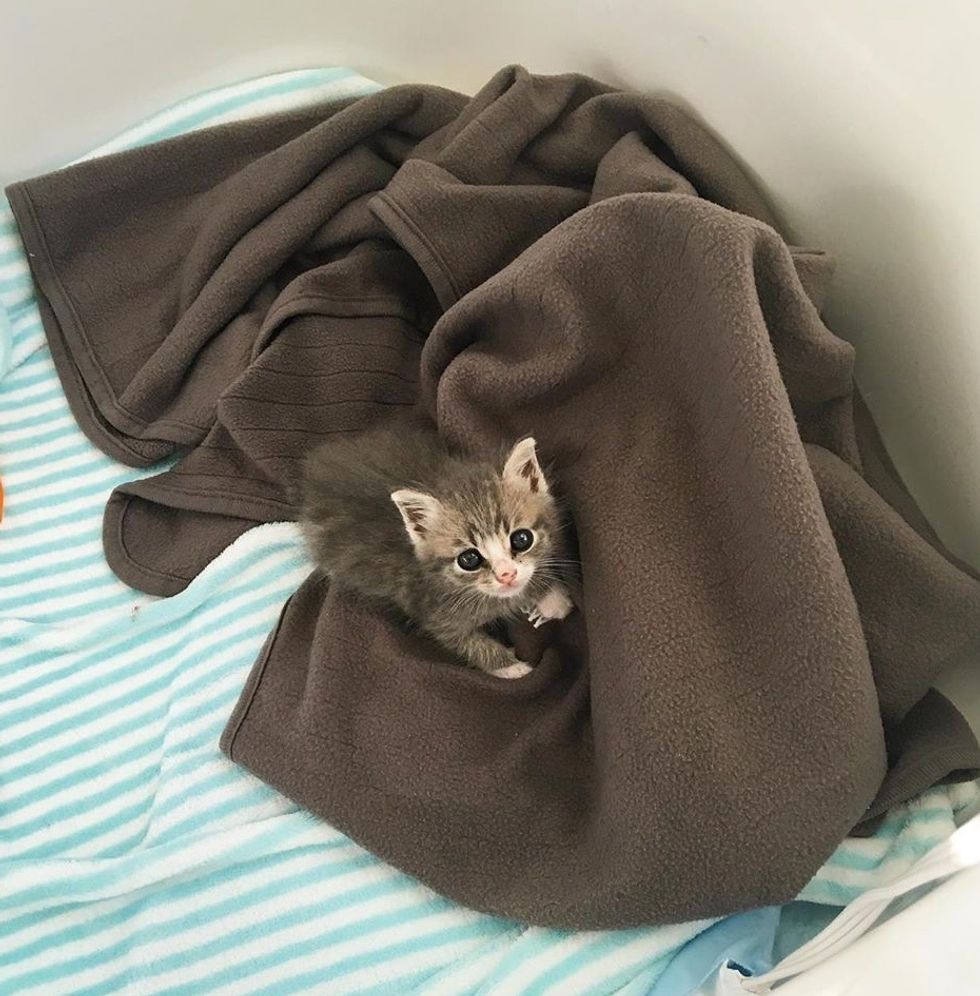 Ashley Kelley @bruceandfoxfosters
The little former stray gets really excited when Ashley comes in with a bottle.
He is a great eater and always holds hands with his foster mom every time he eats.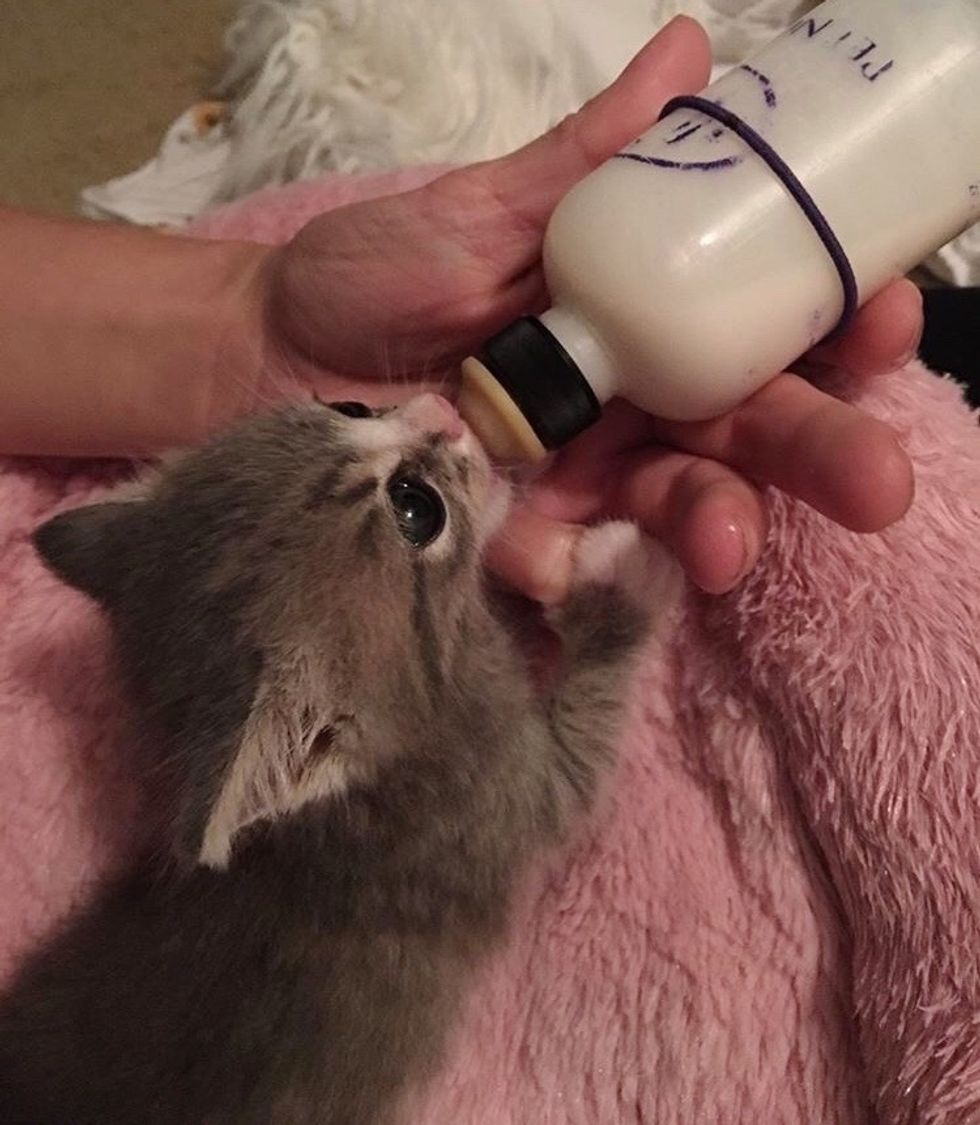 Ashley Kelley @bruceandfoxfosters
He was rescued by a kind person who heard his plea. A couple with big hearts graciously took him in and found him a wonderful foster home and other kittens to play with.

Little Bartholomew will never be alone again. He is loving his new life and gives everyone around him hugs.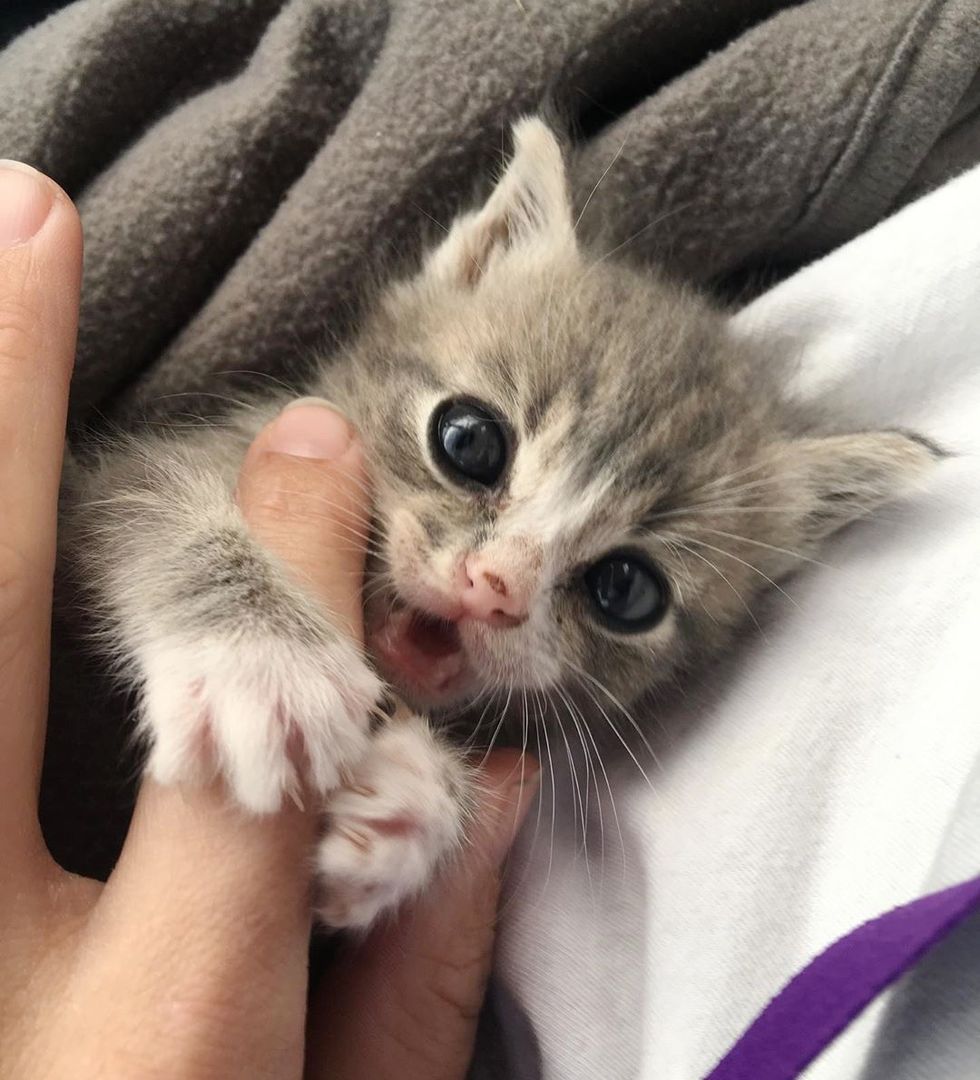 Ashley Kelley @bruceandfoxfosters
Share this story with your friends. Follow updates on baby Bartholomew on Instagram.
Related story: Stray Kitten Wanders to Neighbor's Home By Himself, Meowing for Help