A little stray kitten wandered to a neighbor's doorstep, looking for help.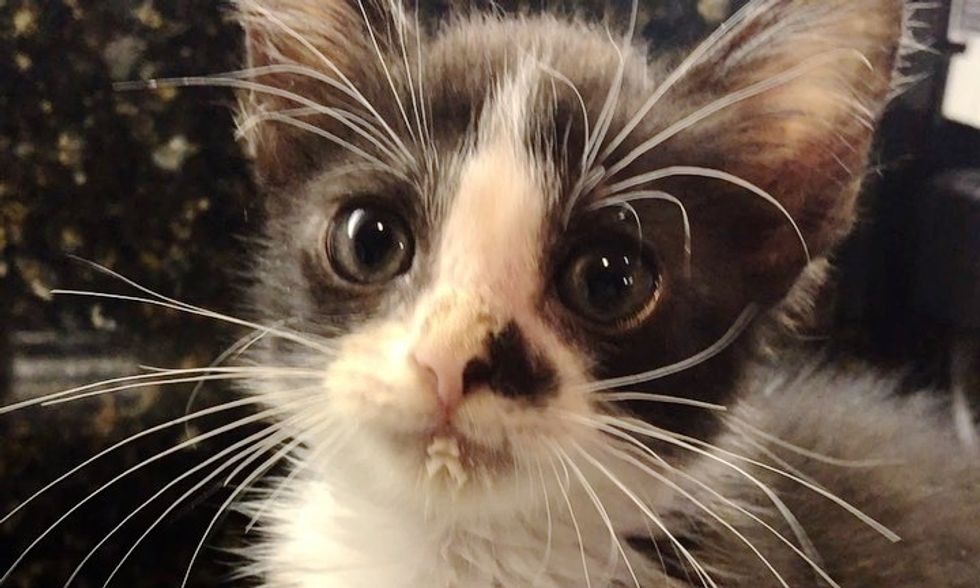 Carmen Weinberg
A resident from Palm Beach, Florida was surprised when she found a tiny kitten in front of her house, meowing for help. As it turned out, the kitten was one of the strays from the neighborhood.
She took him inside and tried to tend to him, but the kitty refused to eat and was crying nonstop. She reached out to the online community, hoping someone could help.
The tiny tuxedo was in rough shape — he couldn't see well due to an eye infection, had mange (a skin disease) and some GI issues.
Carmen Weinberg, founder of Animal Friends Project, came across her plea. "Nobody was offering to help the kitten, so I told her I could take him," Carmen told Love Meow.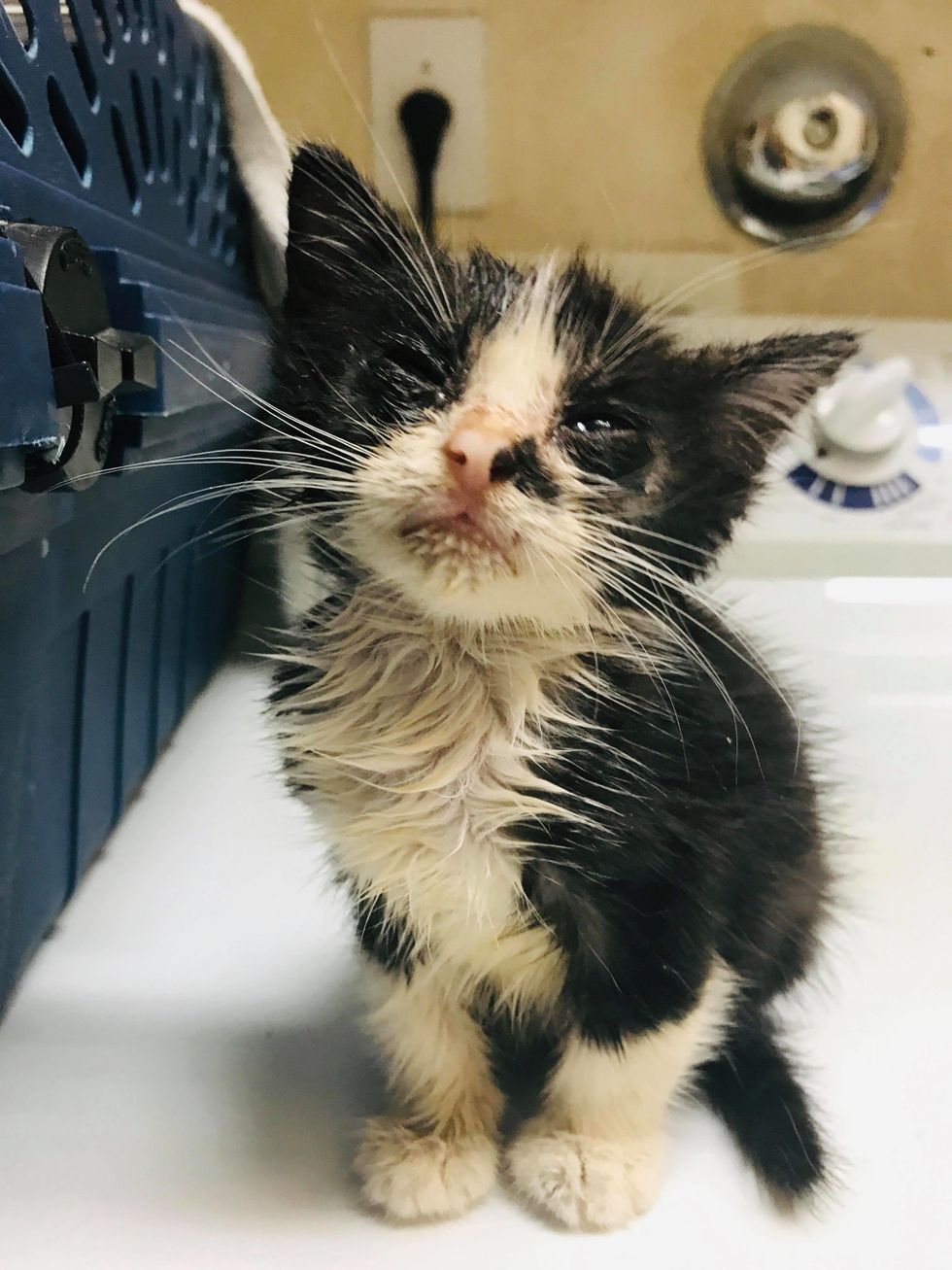 Carmen Weinberg
Once he arrived in her care, she placed him on a heating pad inside a carrier and went to the kitchen to mix some formula.

"When I came back, I saw that my husband had already given him wet food, and he was eating it."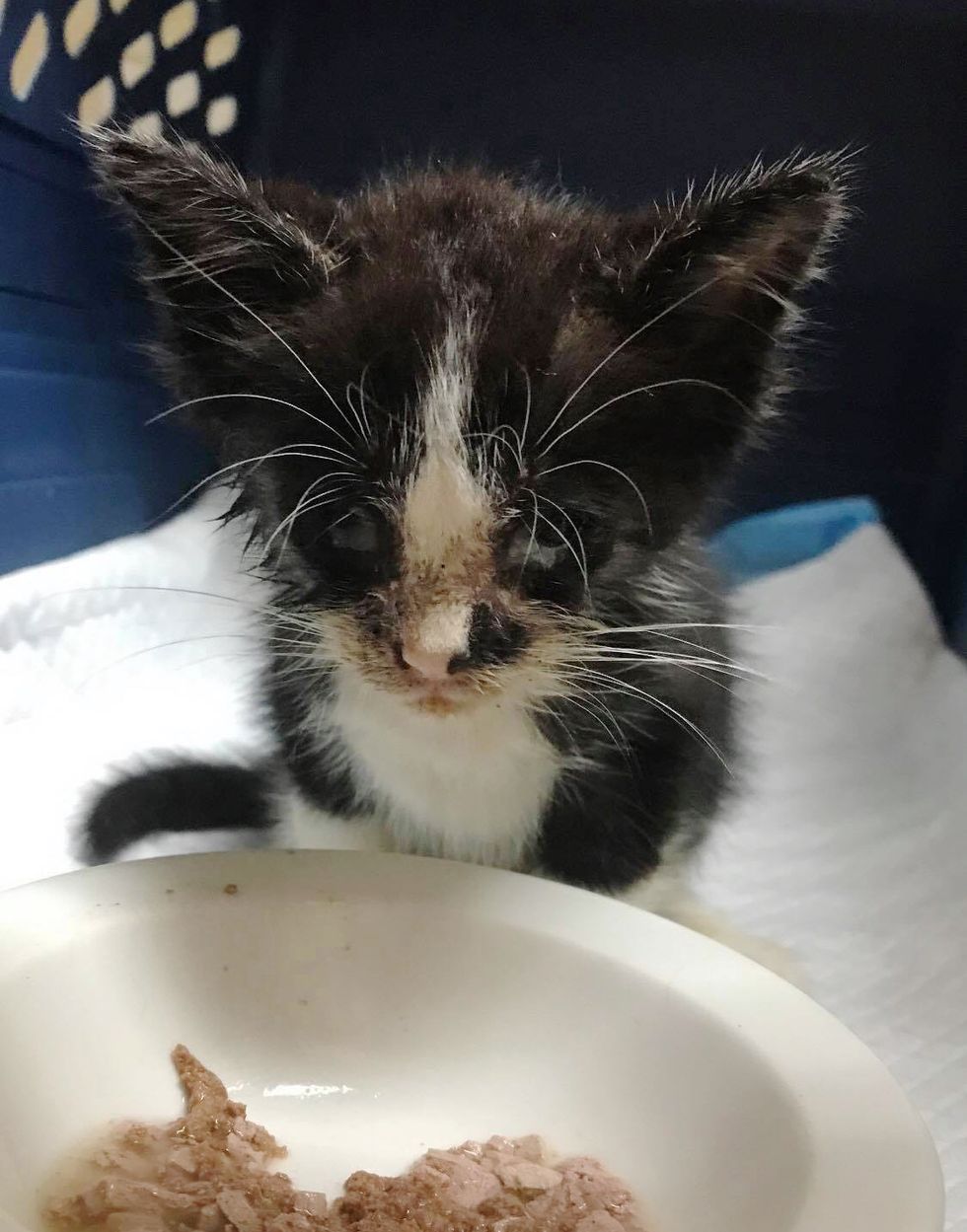 Carmen Weinberg
That night, the kitty got a full belly, much-needed baths, and plenty of pets. He was so happy to be doted on and kept meowing for more attention and snuggles.
"He was very sweet, just wanted to be cuddled," Carmen said.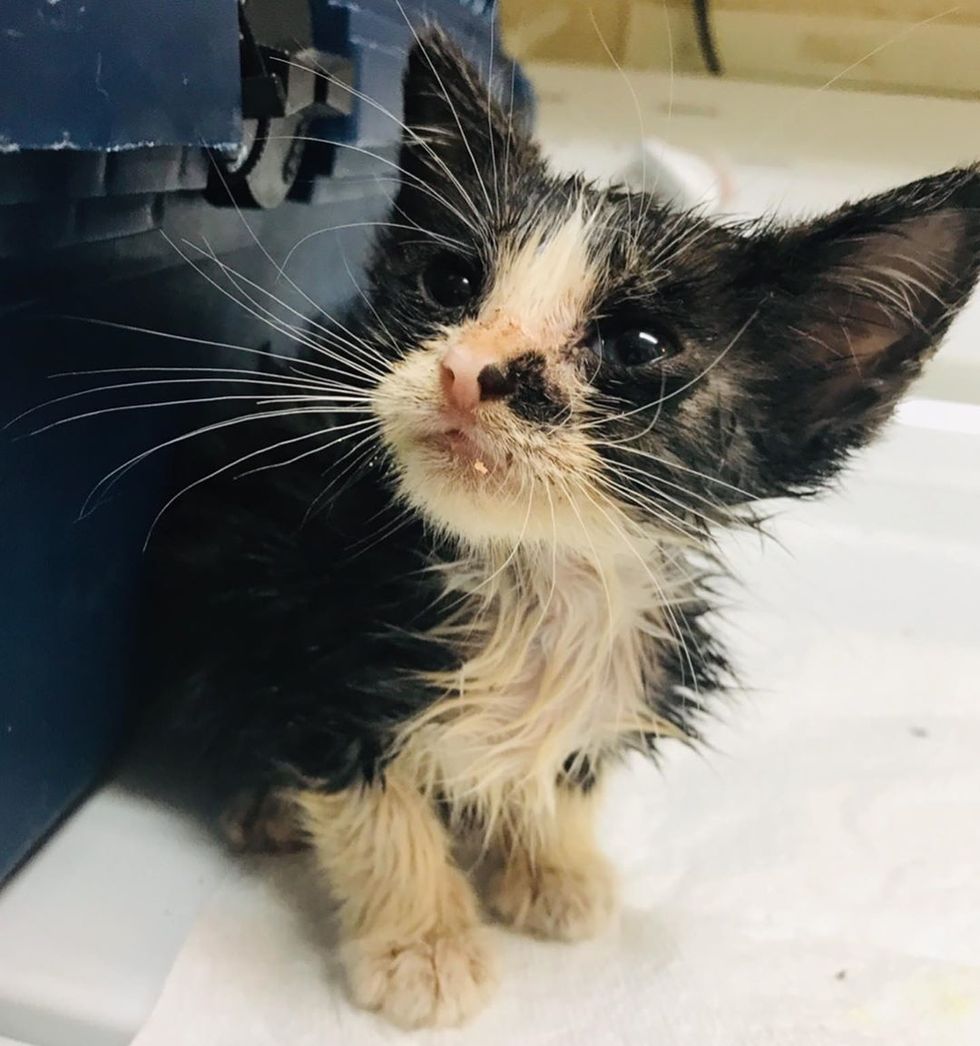 Carmen Weinberg
They decided to name him Whiskers because he has some amazingly long whiskers to show off.

The little tuxedo never complained when he received treatment and was purring with gratitude. In a few days, his eyes cleared up, energy level soared, and he looked so much better.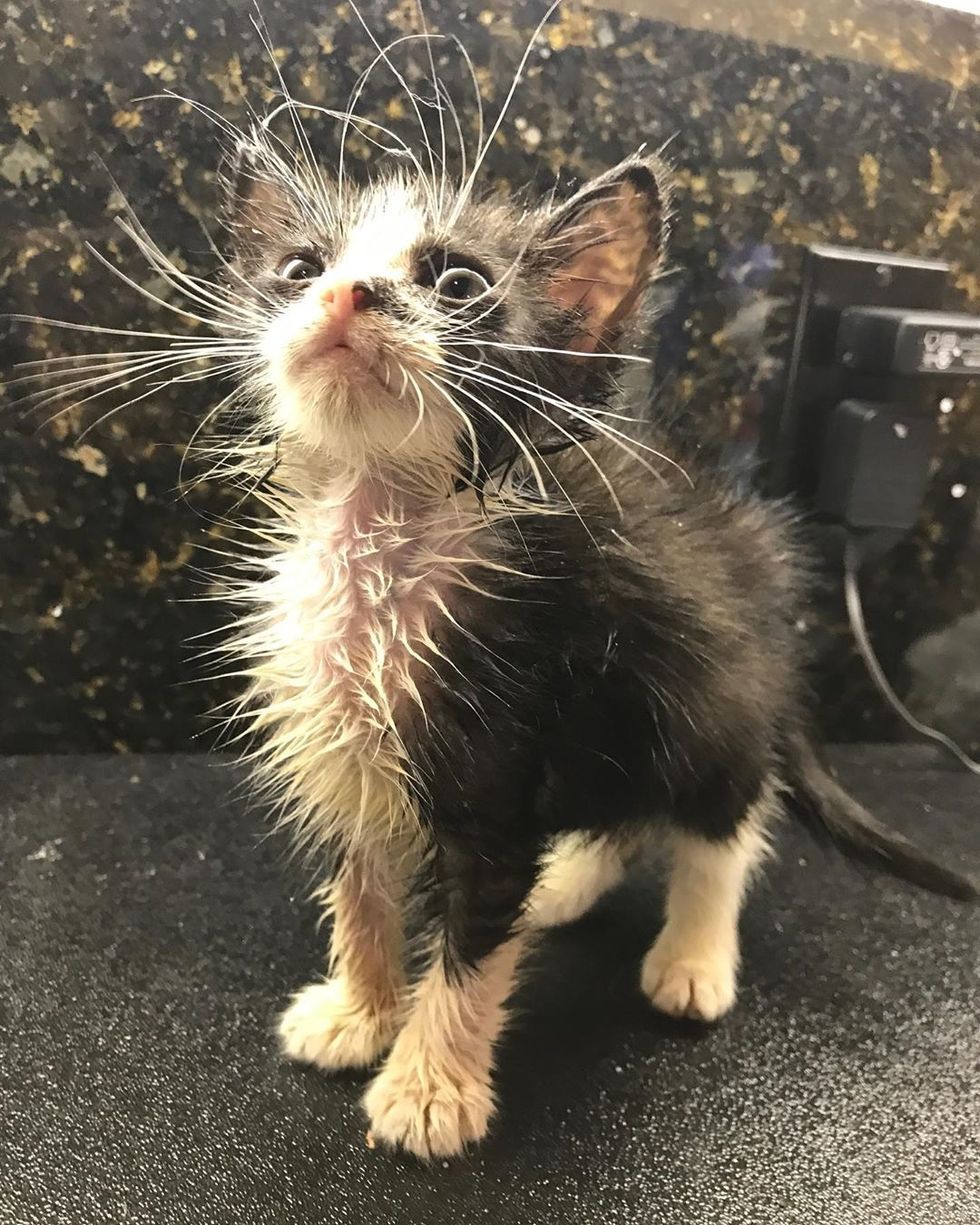 Carmen Weinberg
Whiskers quickly bounced back with proper care and nutrition, and his personality began to shine. "He loves to be carried around the house and observe people and other cats."
A few weeks later, Whiskers has really blossomed — his coat is soft and clean and his eyes are clear and bright.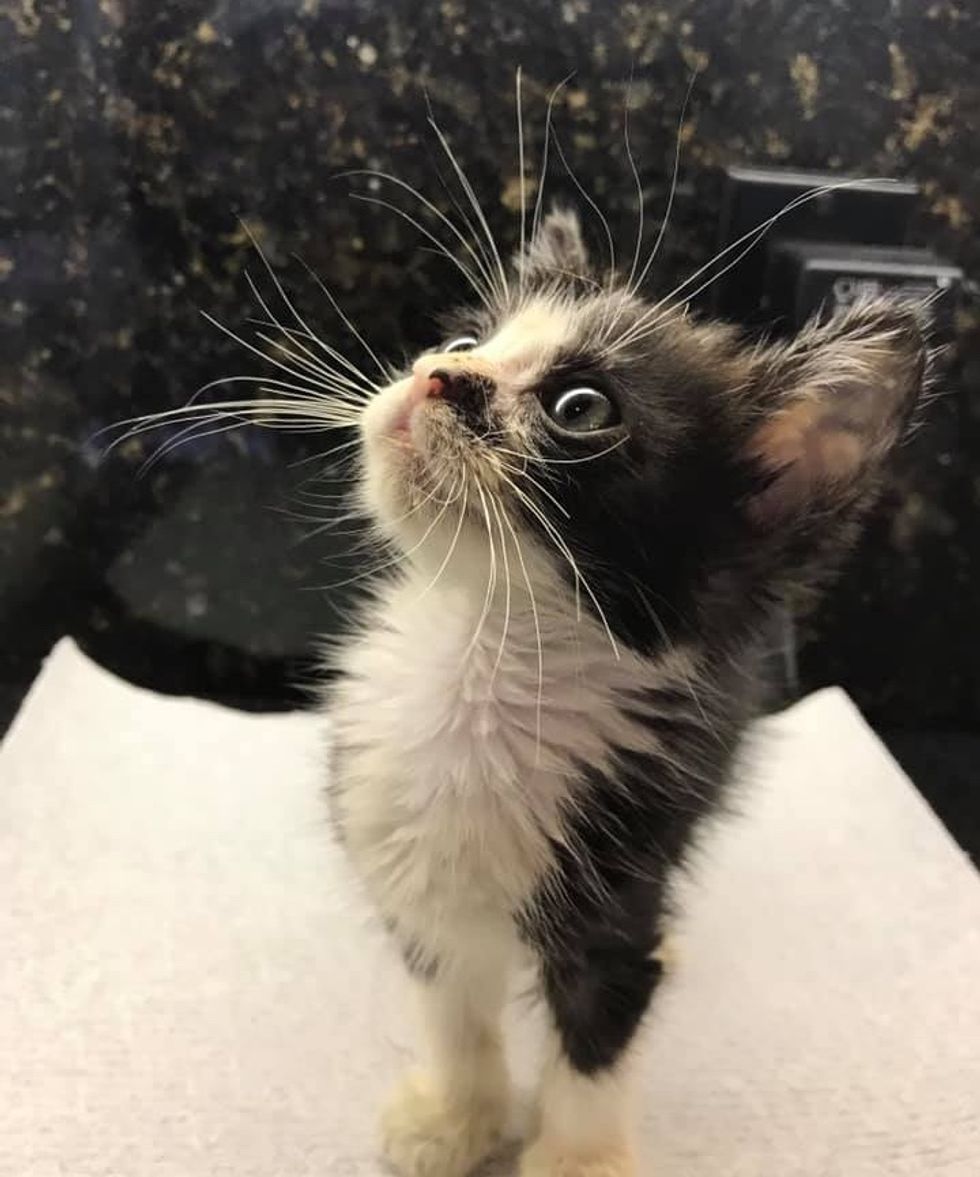 Carmen Weinberg
Watch Whiskers' rescue journey in this video:

kitten rescued from outdoor life - thriving in foster careyoutu.be
"He is doing well. He has a little feline friend and loves playing and sharing food with him," Carmen told Love Meow. "He is such a sweet boy."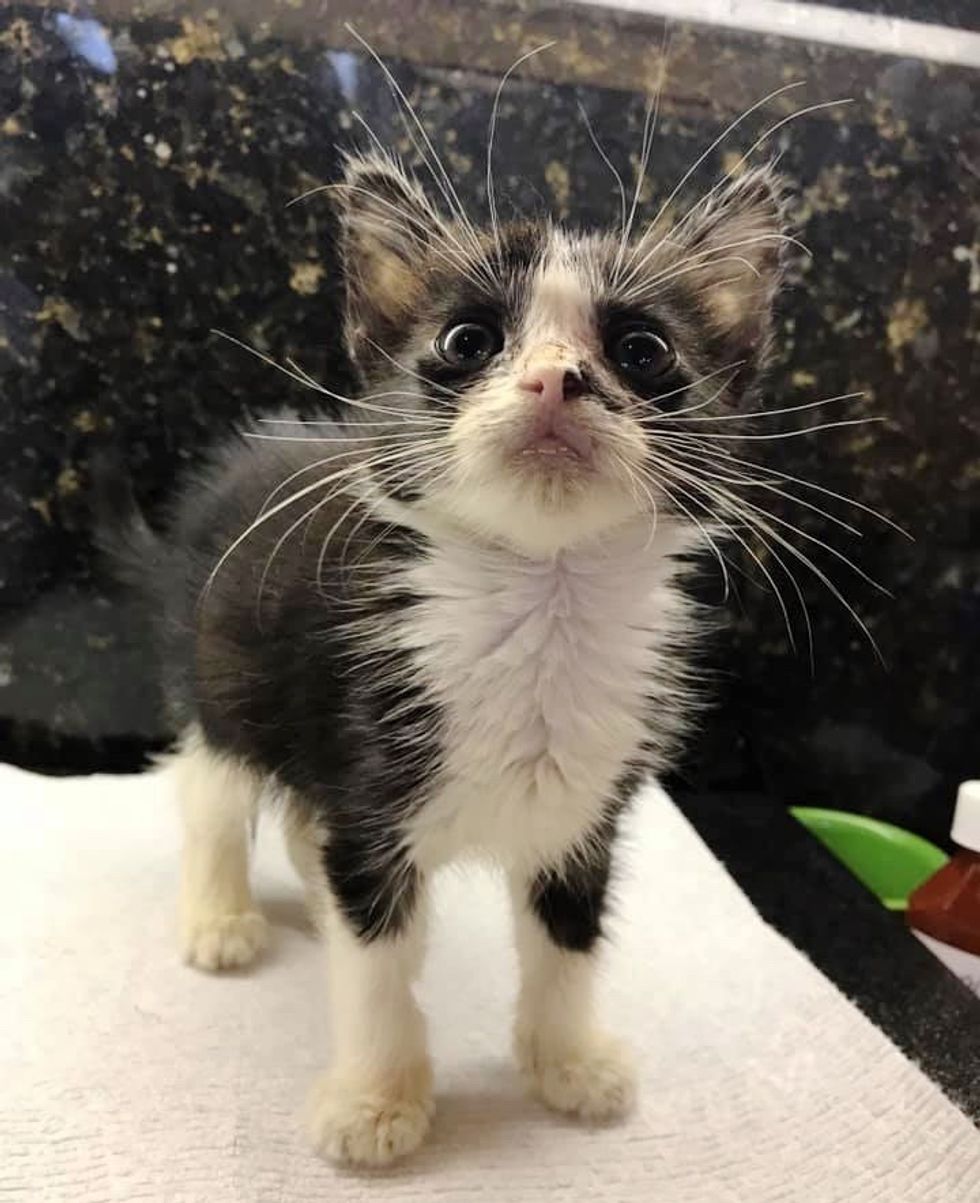 Carmen Weinberg
When Whiskers showed up on the doorstep, he was not even a pound and had many hurdles ahead of him.
Now, he has tripled in size and grown into a healthy, playful tuxedo boy with an endearing personality.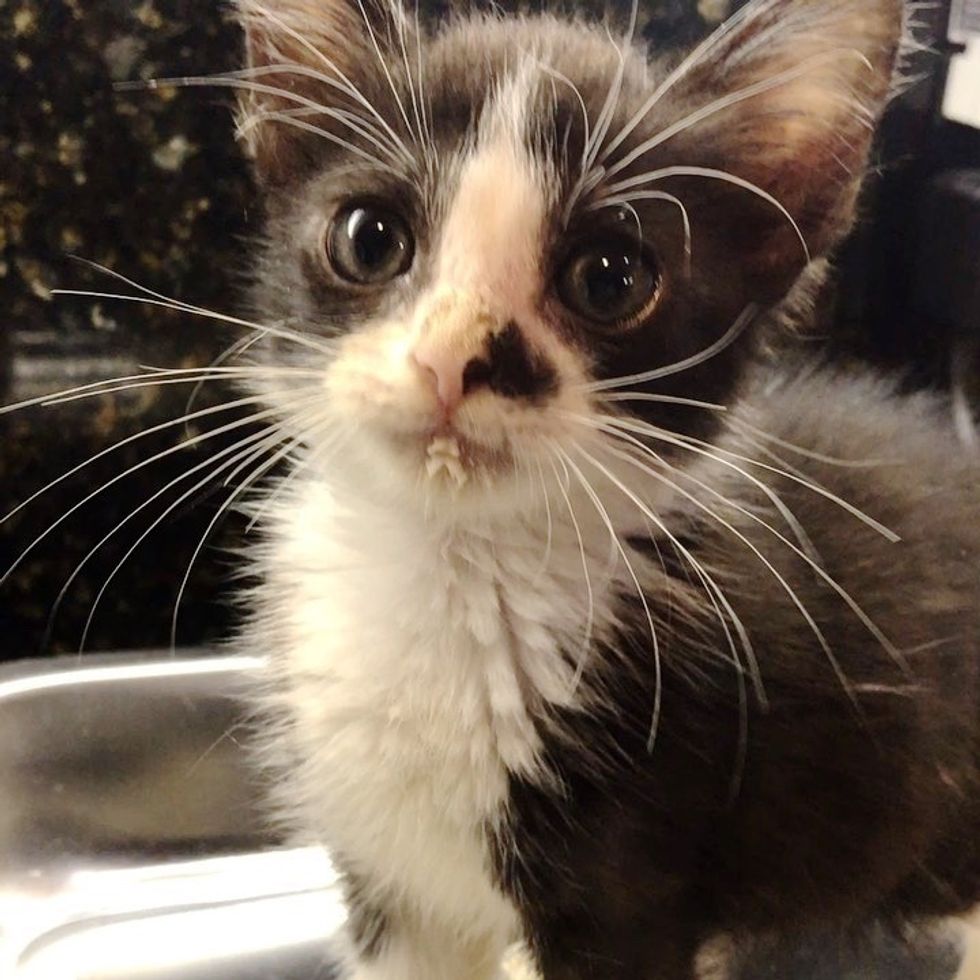 Carmen Weinberg
Share this story with your friends. Follow updates on Whiskers on Facebook and Instagram.
Related story: Stray Kitten Ran Up to a Couple, Meowing for Help — He Brought His Sister with Him